Italy's culture capital, Florence is an absolute gem to visit! It's got a great mix of art, museums, architecture and delicious all within easy walking distance from each other – making it the perfect city to visit, even if just for a few days.
With so much history and culture here, it's no wonder it can count Michelangelo, Donatello and Dante among its long history of famous residents. Suffice to say, when you visit, you'll find it very hard to be bored in this amazing Italian city.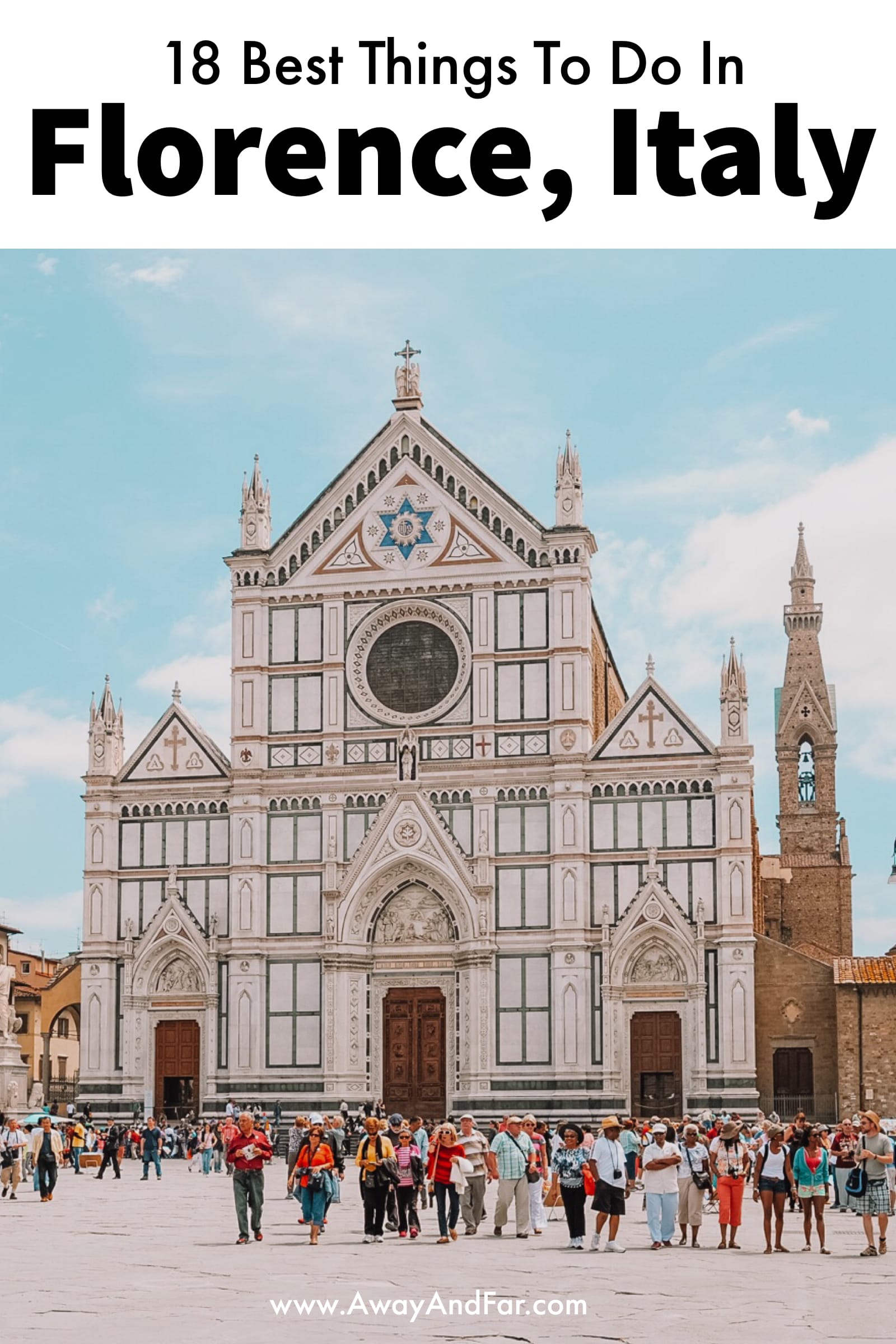 Here are the 18 best things to do in Florence, Italy.
1.) Piazzale Michelangelo at sunset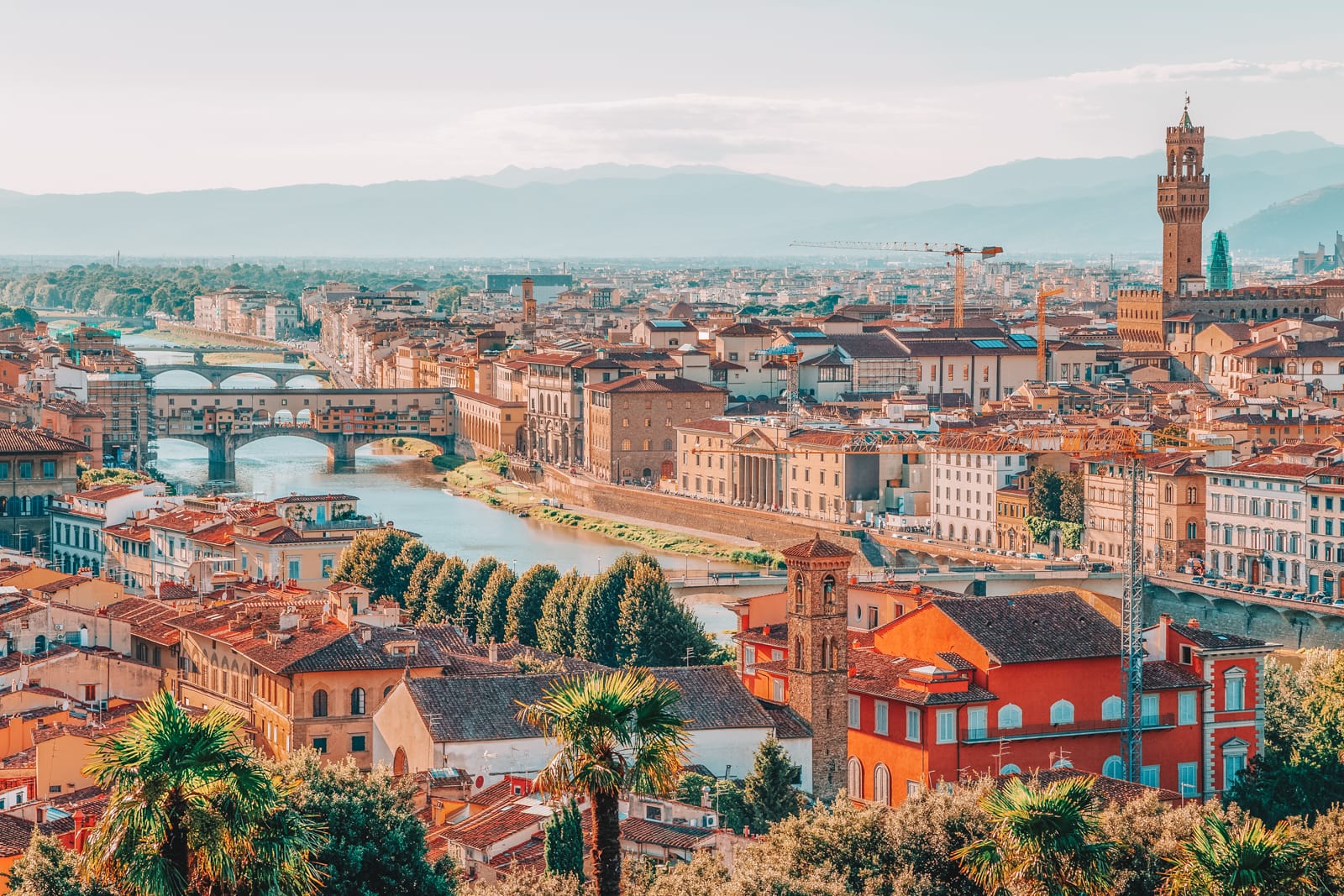 This area high up above the city provides you with a spectacular view and one of the best things to do in Florence is to see this at sunset.
If you want to make it especially magical, take a picnic (and your camera of course) to really capture the moment.
2.) The Uffizi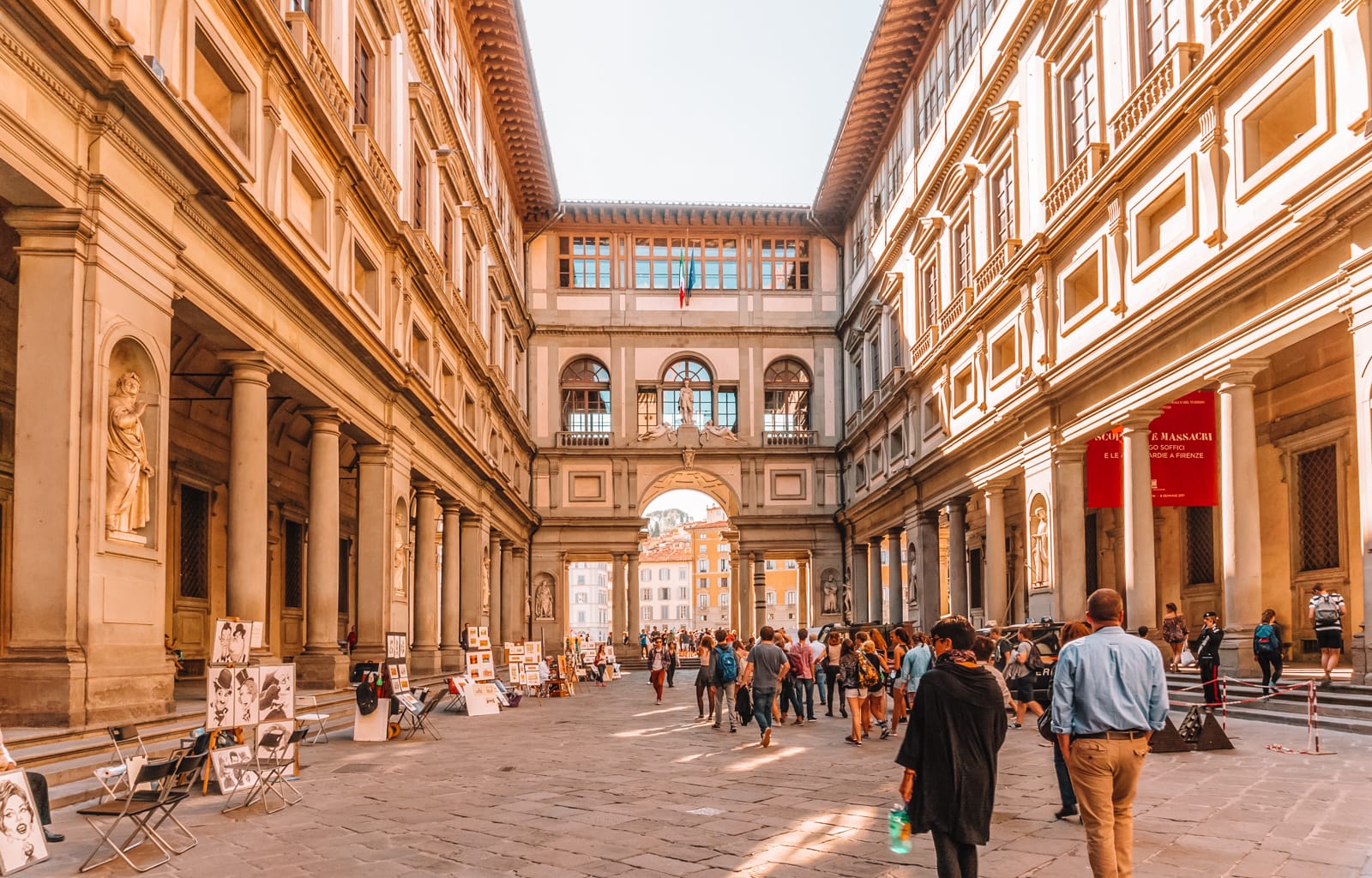 For art lovers, this is the place to go if you want to see Botticelli's painting the birth of Venus.
This for me was the same as when I saw the Mona Lisa – It's one thing to see it on postcards and prints but it's an entirely different experience when you see a masterpiece in person. Book tickets in advance to avoid disappointment.
3.) Mercato Centrale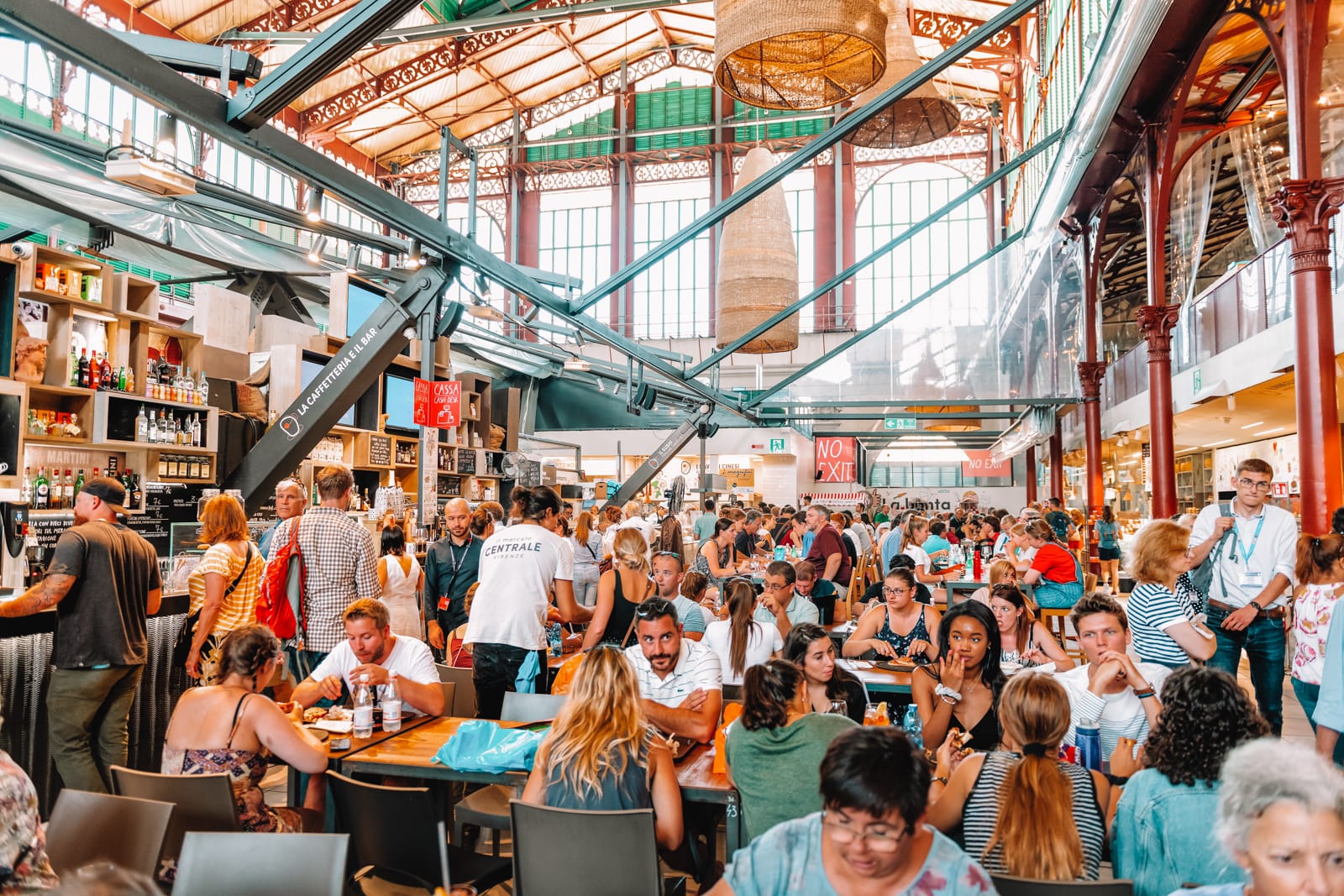 If you want to mix with the locals away from history and culture, this market is a great place to start.
Here they sell a vast range of herbs, flowers, olive oil and olives to name a few and some products make great souvenirs to take home.
4.) Galleria dell'Accademia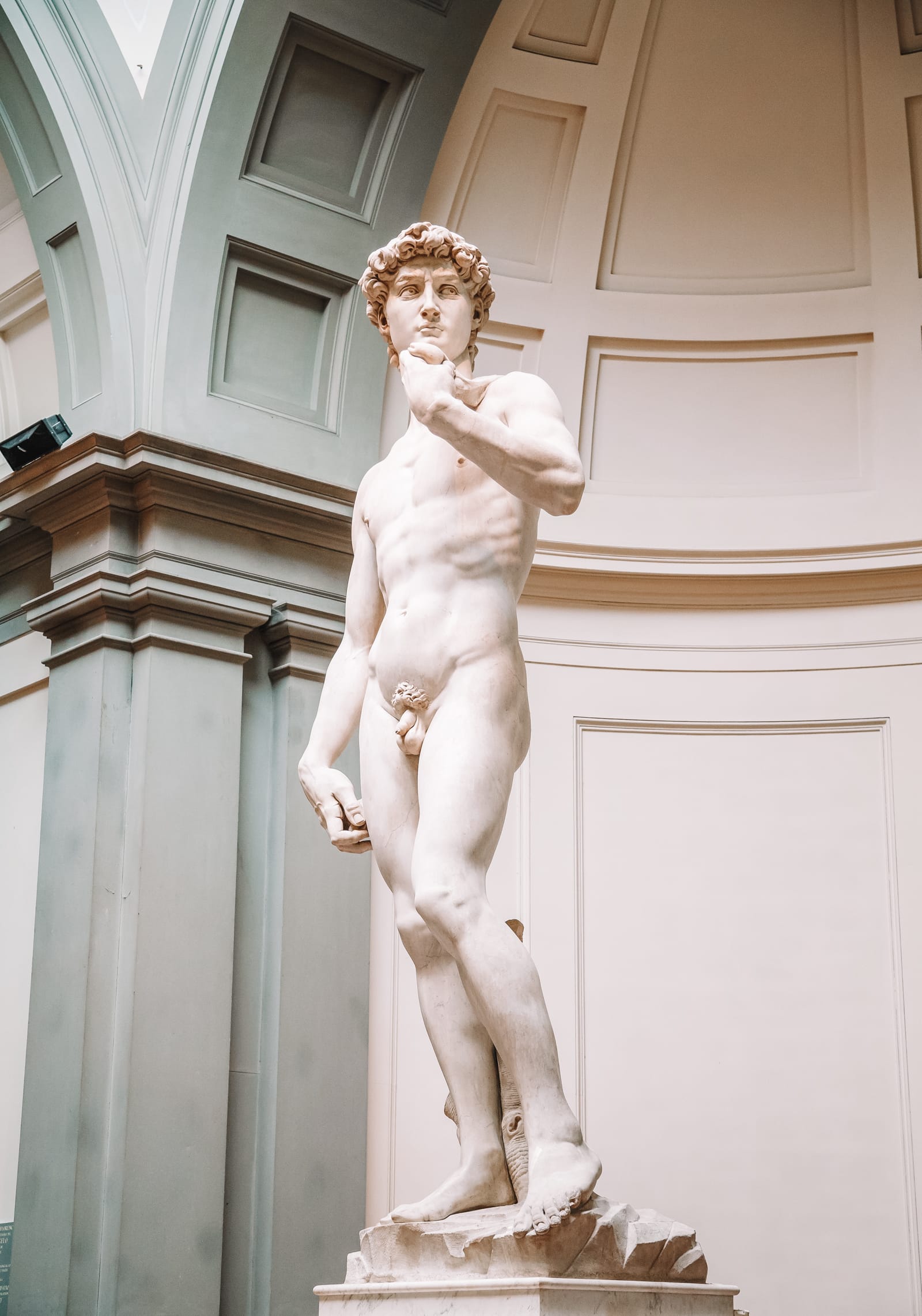 One of the best things to do in Florence if you're an art lover is walk around this gallery marvelling at all the great works, including the original of Michaelangelo's David.
Here there are more of Michaelangelo's works that are actually unfinished, as well as others, from the 14th and 15th centuries.
5.) Piazza Santo Spirito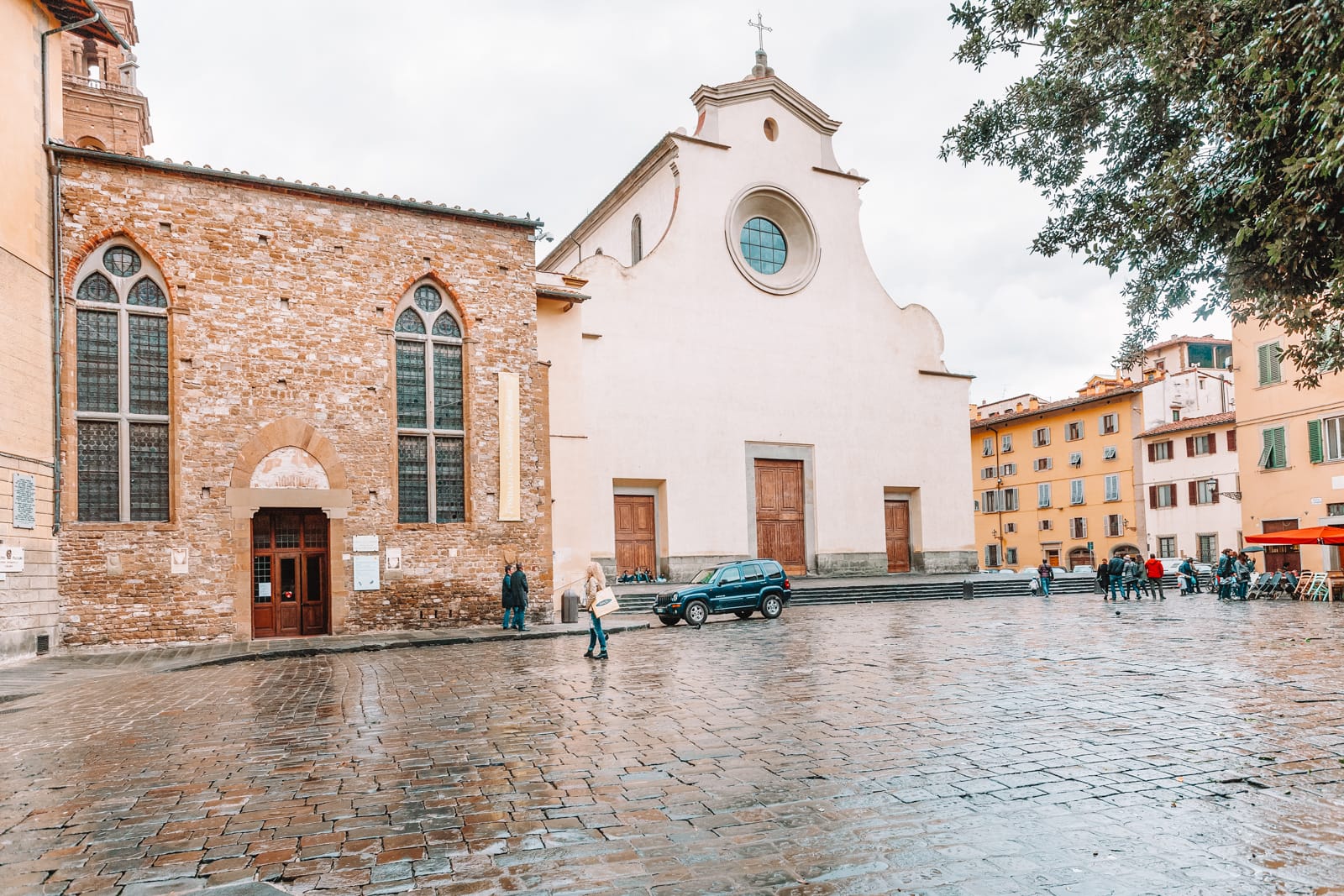 For a more bohemian vibe, cross the river and take a stroll to Santo Spirito. Here you will find a bustling street market and bars and restaurants that are crammed with locals. A great place to go if you want something beyond the tourist landmarks.
6.) Baptistry of St John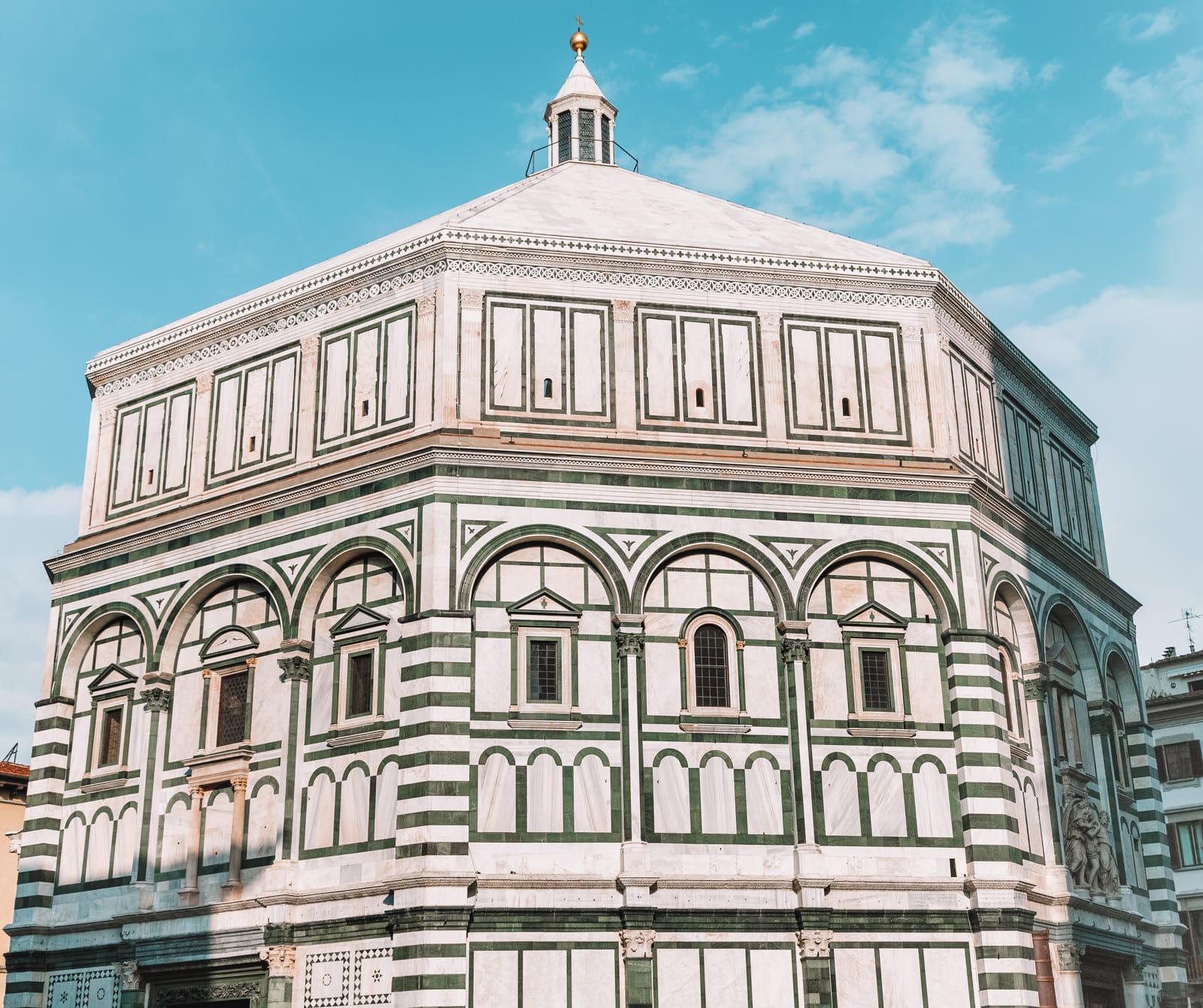 This building is one of the oldest in Florence and has the same eye-catching design as Giotto's Campanile.
Inside the building, you will be constantly looking upwards to see the frescos which decorate the ceiling and upper walls in golden Byzantine style and depicts stories from the bible.
7.) The St Johns Baptist Festival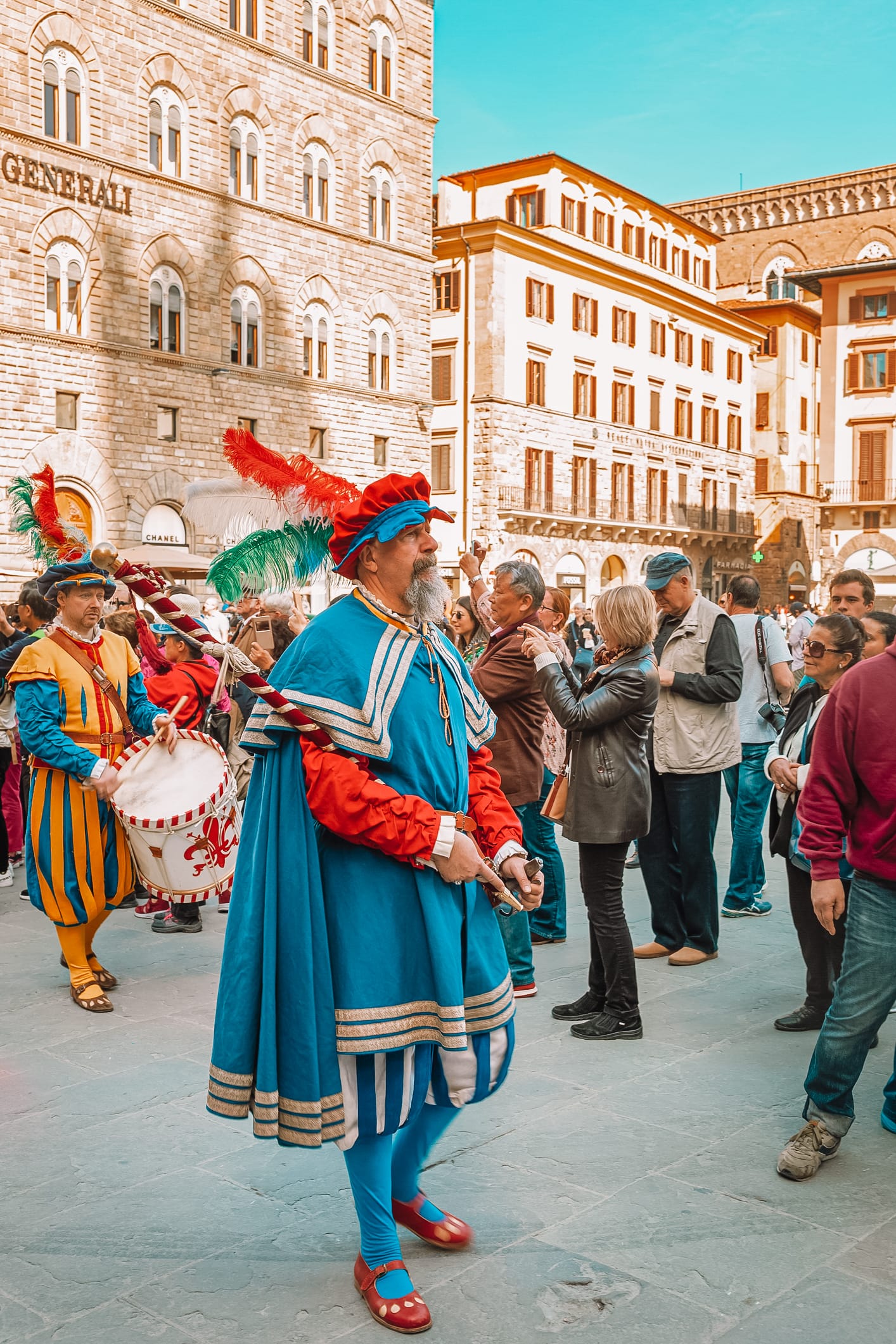 If you're looking to visit in the summer, one of the best things to do in Florence is to go to the St Johns Baptist Festival which takes place on the 24th of June.
There are an array of events going on – from parades to medieval football matches with performers and locals dressed in colourful costumes.
At night there is a huge firework display that's all in the name of San Giovanni. A real treat if you can make it.
8.) Boboli Gardens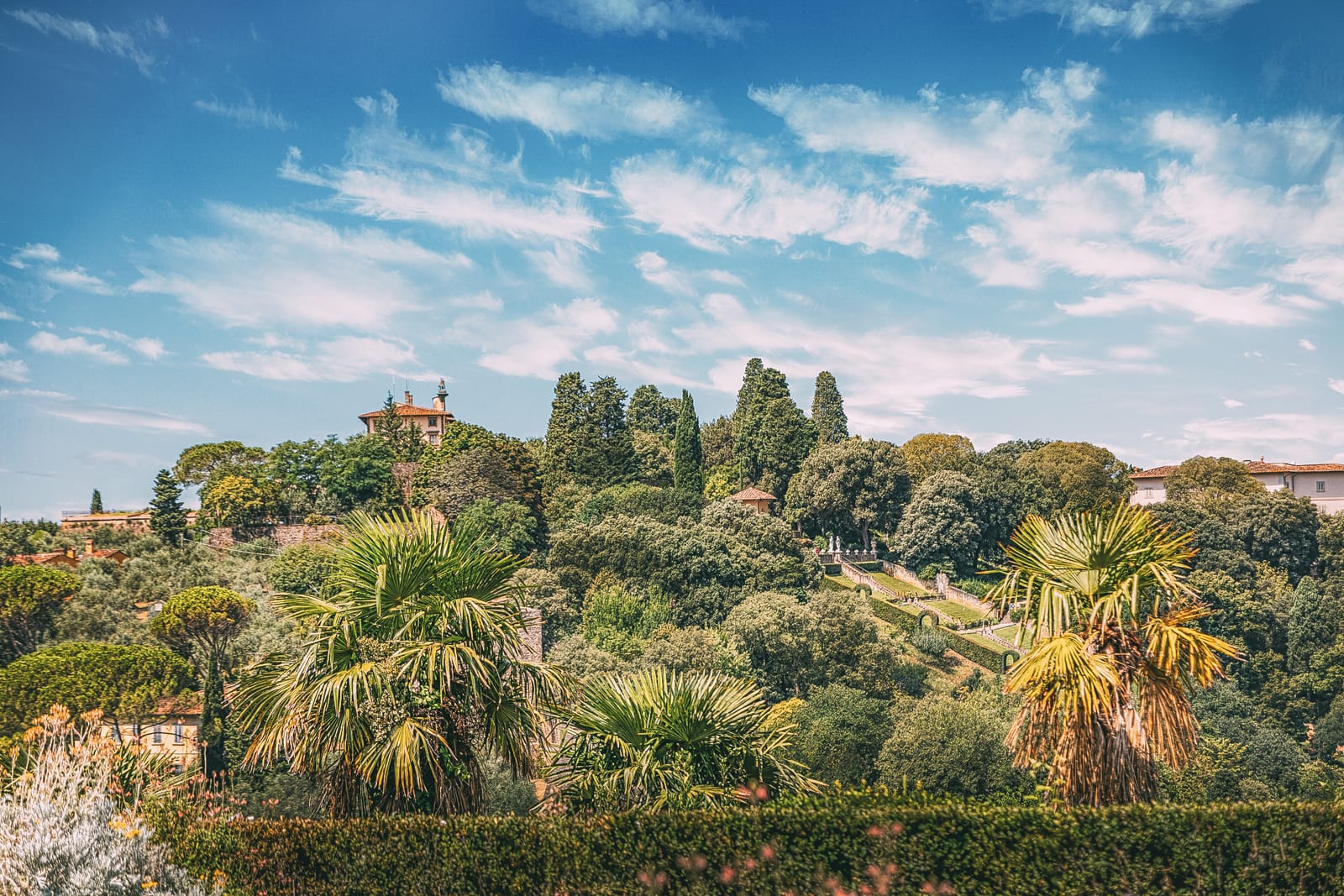 If you feel like you need a break from the overwhelming amount of culture here, this is the best place to come and relax.
These gardens cover 45,000 square meters and have a vast amount of different sections which include a selection of worldly trees, plants and several large ponds.
9.) St Marks Church
St Marks church may not be one of the first churches you would think to visit here, however it's one of the best places to go to listen to a choir, and the choir of St Mark's English Church sings an Anglican Mass here every Sunday.
10.) Santa Croce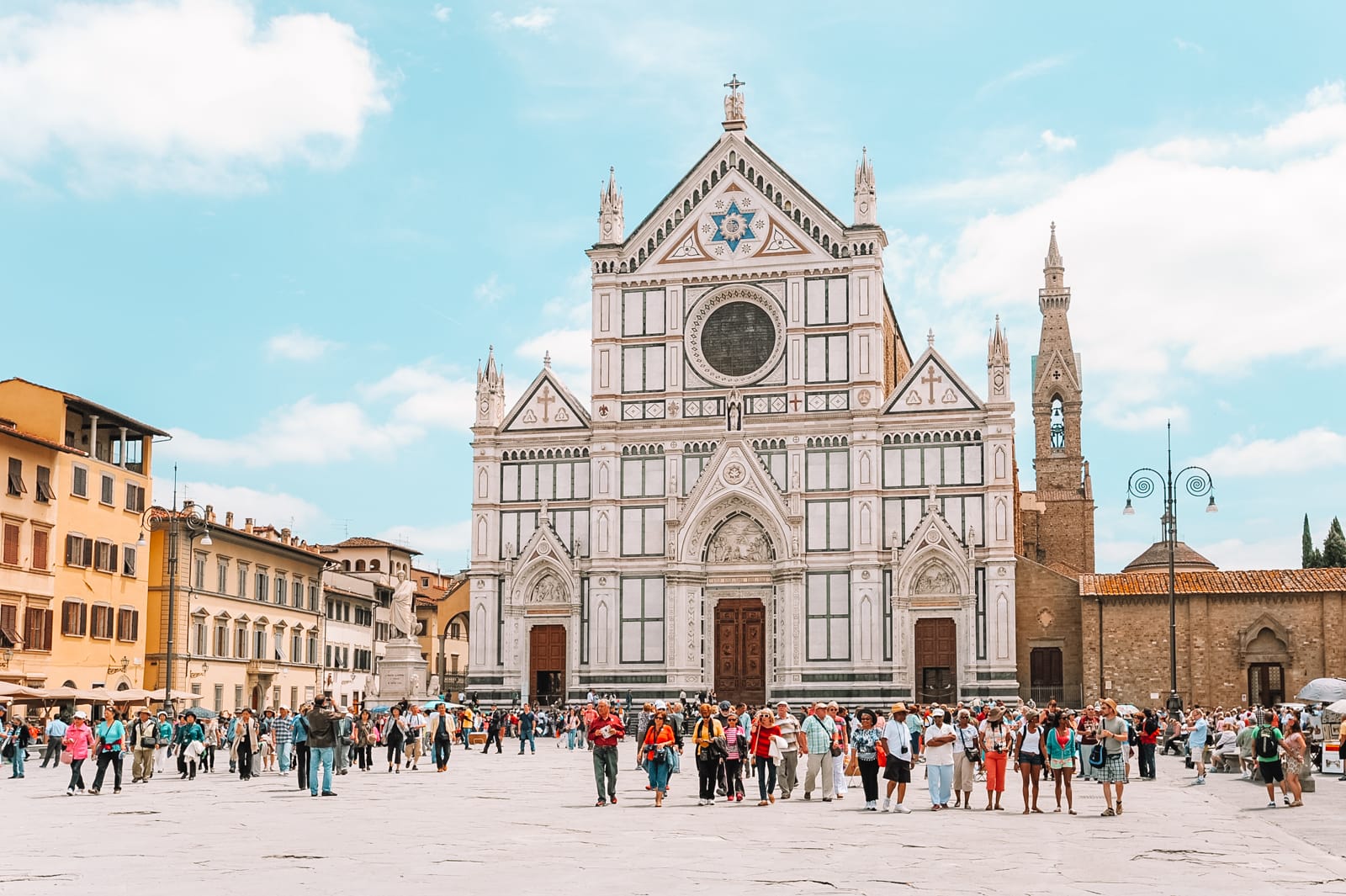 One of the things to do in Florence that is both a museum and gallery, the Santa Croce houses some of Florence's greatest names.
Here you will see several pieces of important Renaissance art including Donatello's Christ Crucified and, in the nave, you'll find the tombs of Michelangelo, Galileo, Ghiberti, and Machiavel
11.) Palazzo Vecchio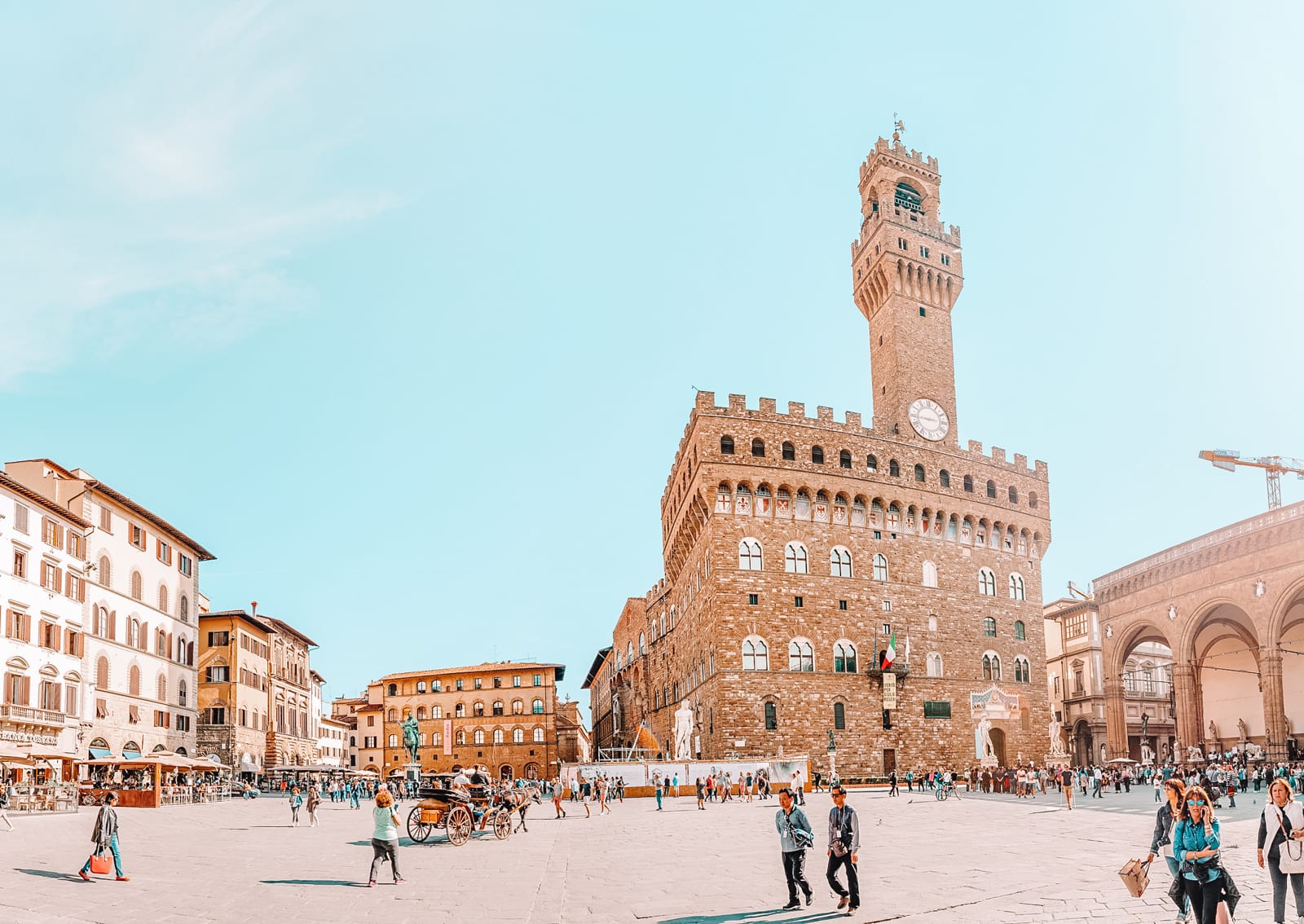 Located in the centre of Florence, this opulent palace was once owned by the Medici family who commissioned leading artist and architects at the time to decorate and design the offices and apartments.
If you can sign up early for one of the free tours and you'll get to see some of the secret passages and from here return in the evening to climb to the roof for picturesque sunset views.
12.) Ponte Vecchio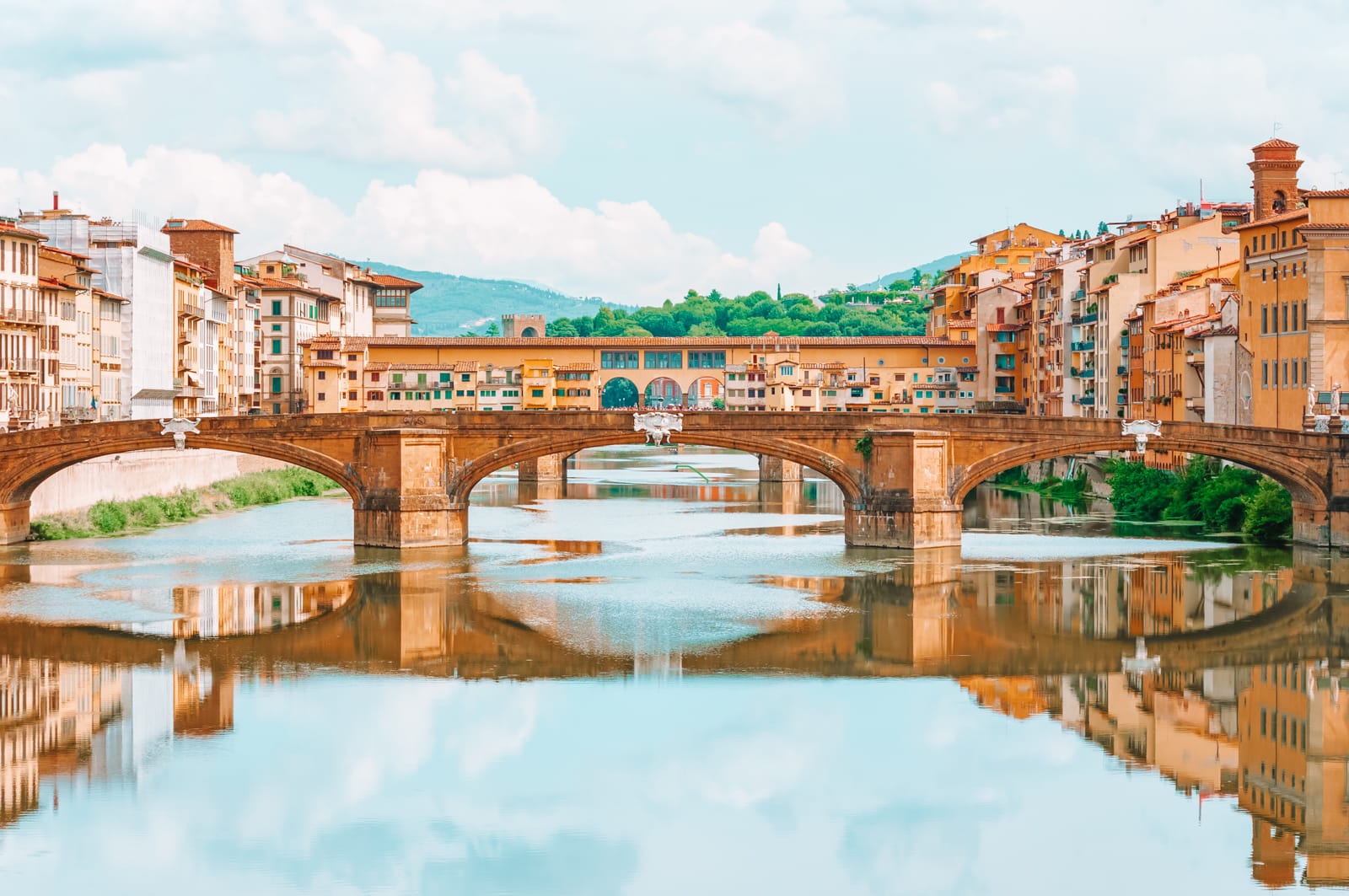 One of the best things to do in Florence and the most pictured, this area is as much of an icon as Michaelangelo's David.
When you stroll across it, you come across dazzling fine jewellery shops and in ancient history, the Medici family used the bridge to frequently cross to and from their offices via a secret corridor.
13.) Palazzo Pitti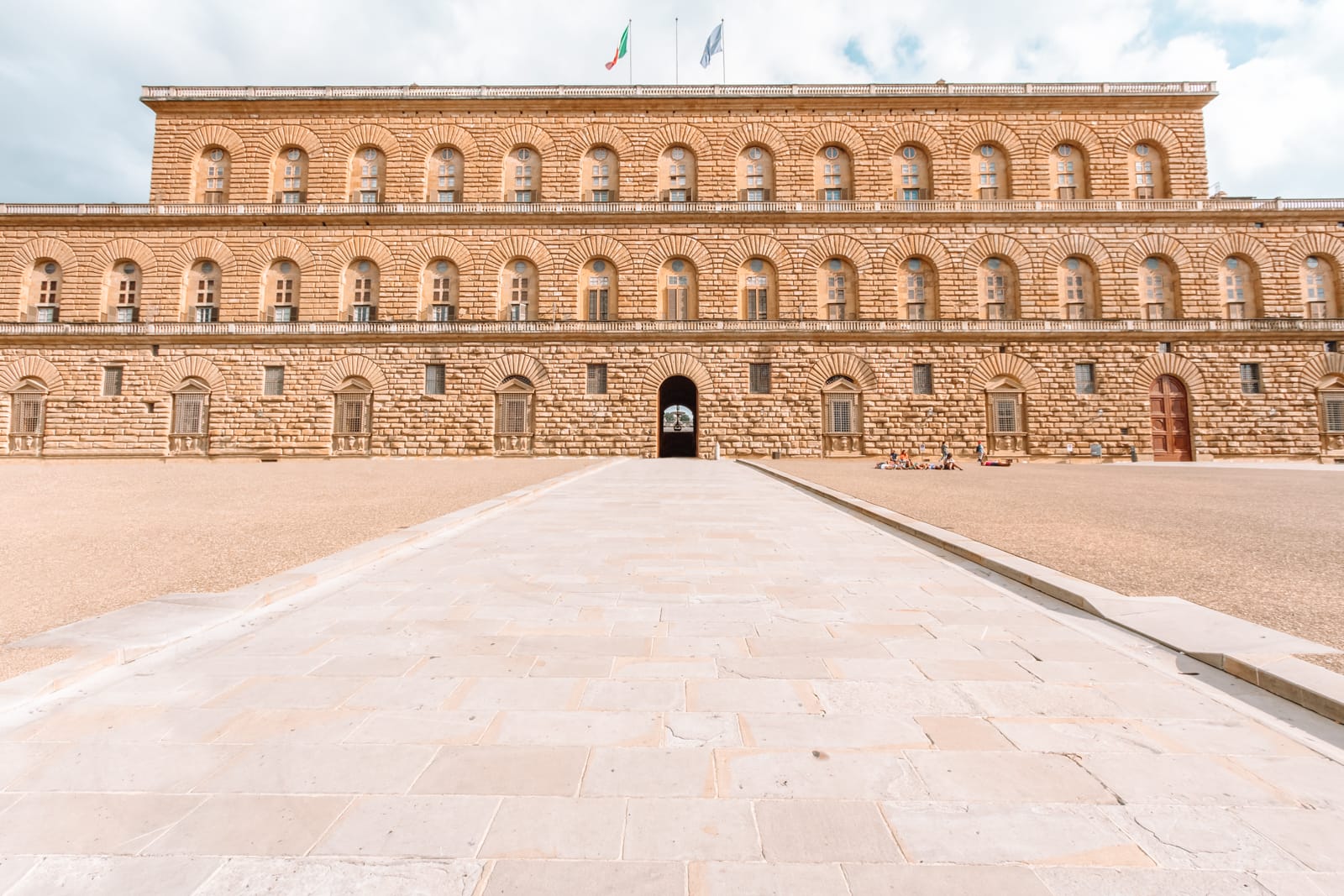 This palace is more of a complex now than just a palace and for the full experience, you will need to set aside a day to see the palace, museums, galleries and history that can be found here.
If you can't spare a day here, it's best to take a tour of the palace where you will find a dazzling art collection which includes Raphael, Titan and Rubens amongst others.
14.) Bargello Museum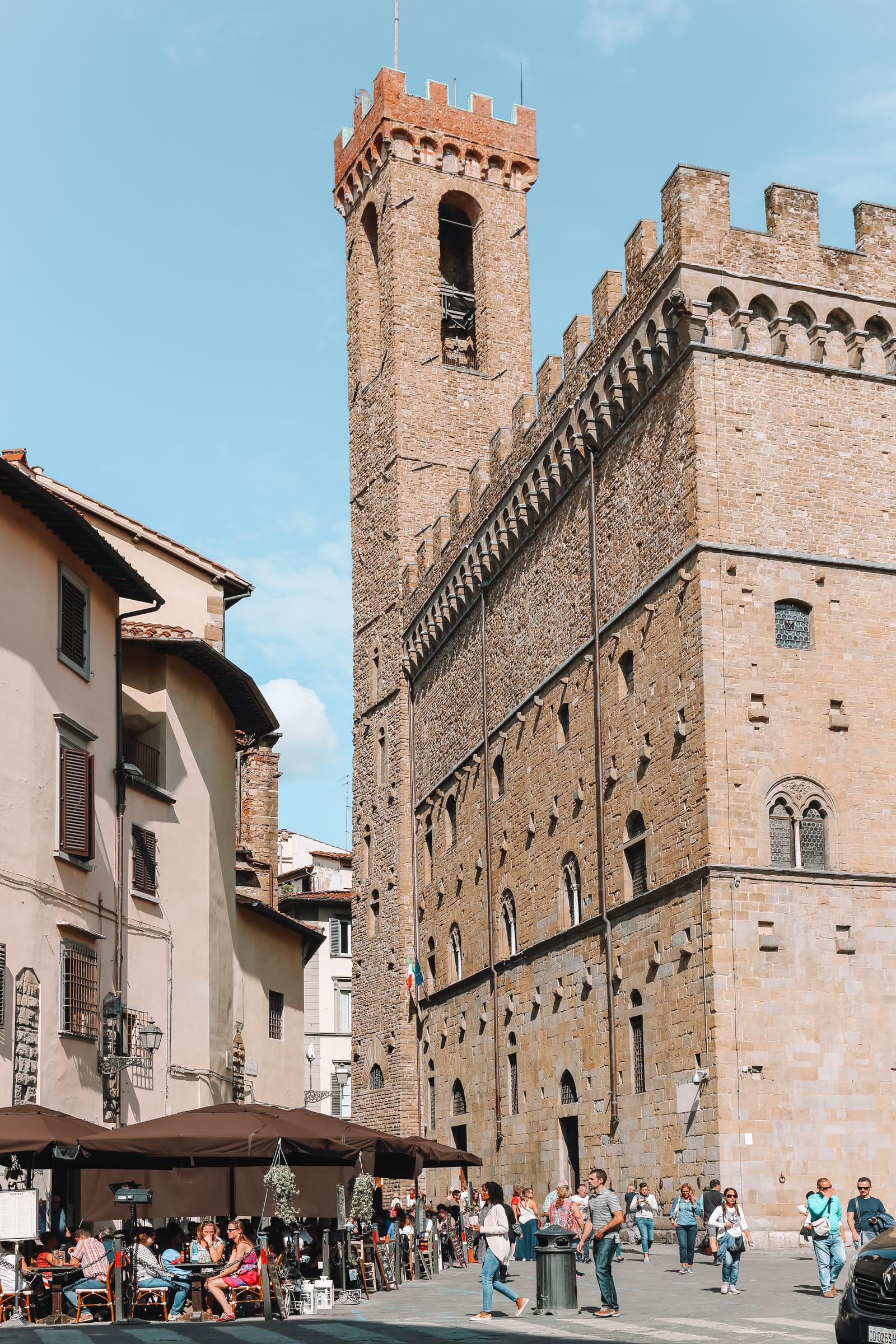 Here you will not only see four masterpieces by Michaelangelo, but you can also see an entire room is filled with enamels and gold work which was a Florentine speciality during the Renaissance and something unique compared to other museums in Florence. David by Donatello and a bust of Christ by Lombardo can also be seen here.
15.) Florence Cathedral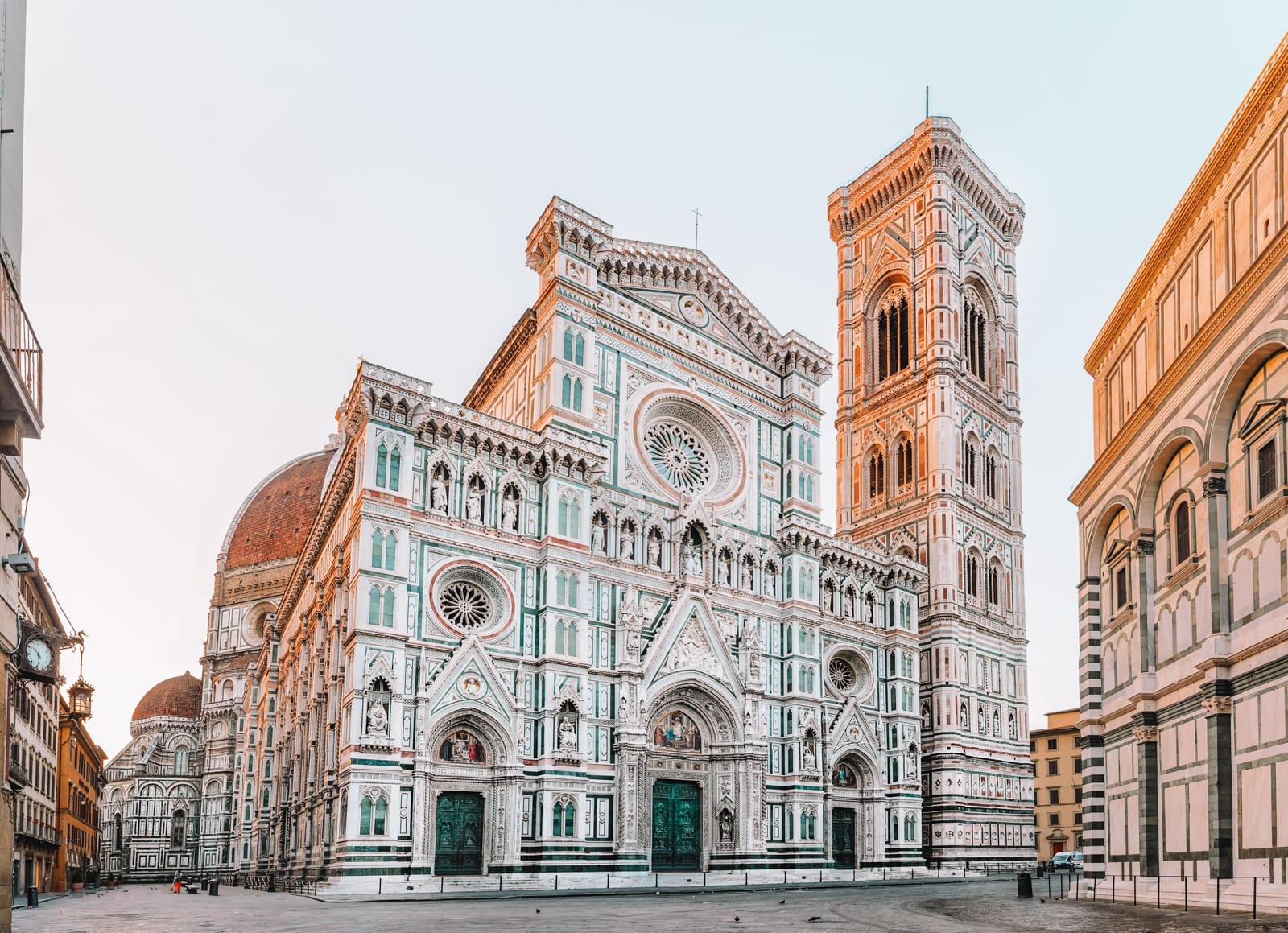 Perhaps one of the most celebrated cathedrals in the world, this cathedral was made in 1436 but wasn't fully completed until the 19th century.
The outside is the real draw here with red, pink and green polychrome designs and lots and lots of sumptuous white marble.
16.) Giotto's Campanile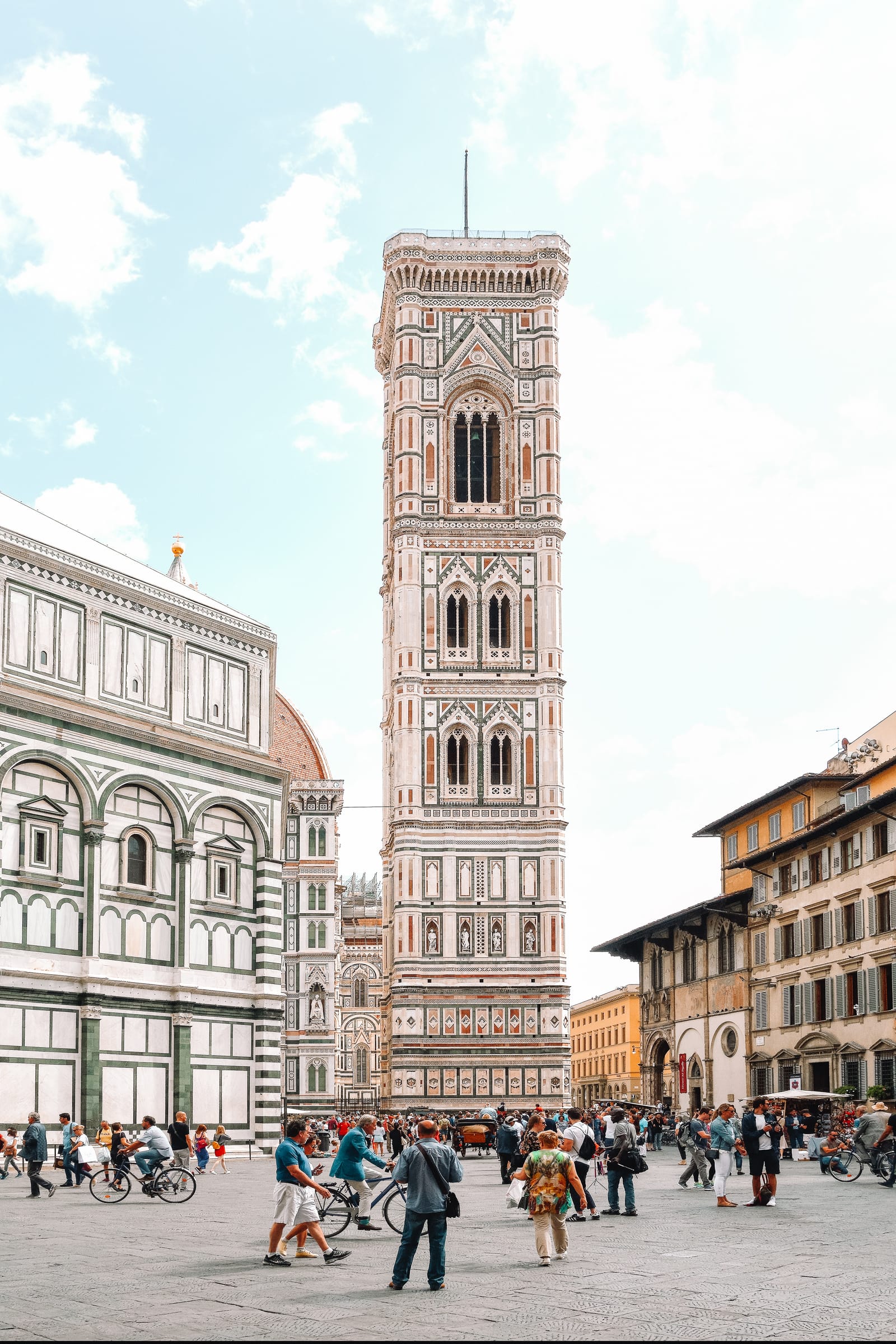 This impressive structure is a true masterpiece in Gothic architecture and has 5 different levels. The famous artist Giotto designed and constructed the building however Talenti finished it by adding the last level after Giotto died in 1343.
Inside there is a mixture of sculptures, artwork and decorated walls for you to see and one of the best things to do in Florence if you're feeling active is to climb the 414 steps to the top and see some amazing views looking out over the city.
17.) Corridoio Vasariano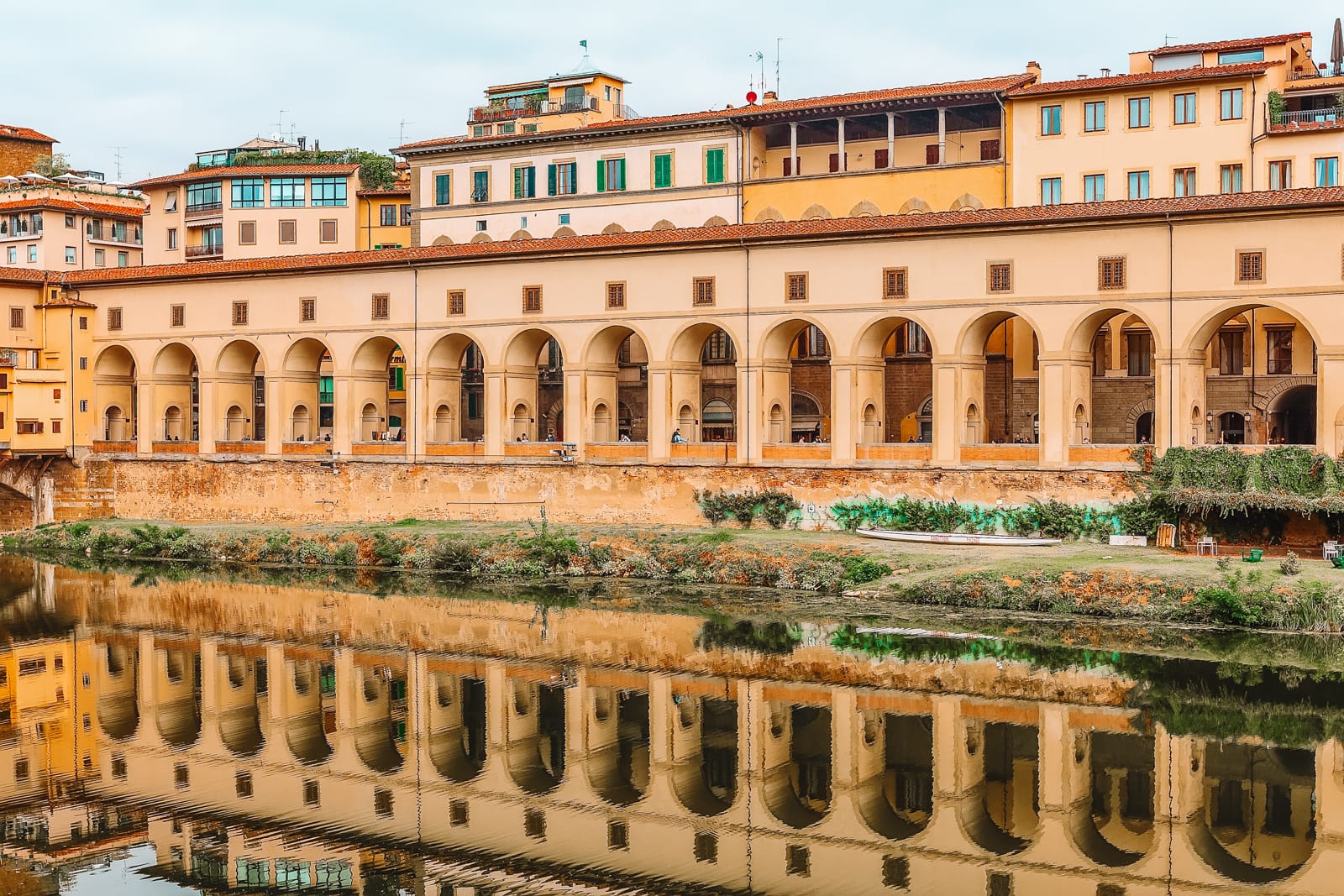 This corridor was built by the powerful Medici family who wanted a private walkway from the Palazzo Pitti to Palazzo Vecchio.
Inside there is an array of artwork with some of the paintings refurbished due to damage. One of the best things to do in Florence that will make you feel like you have discovered a hidden gem.
18.) Forte de Belvedere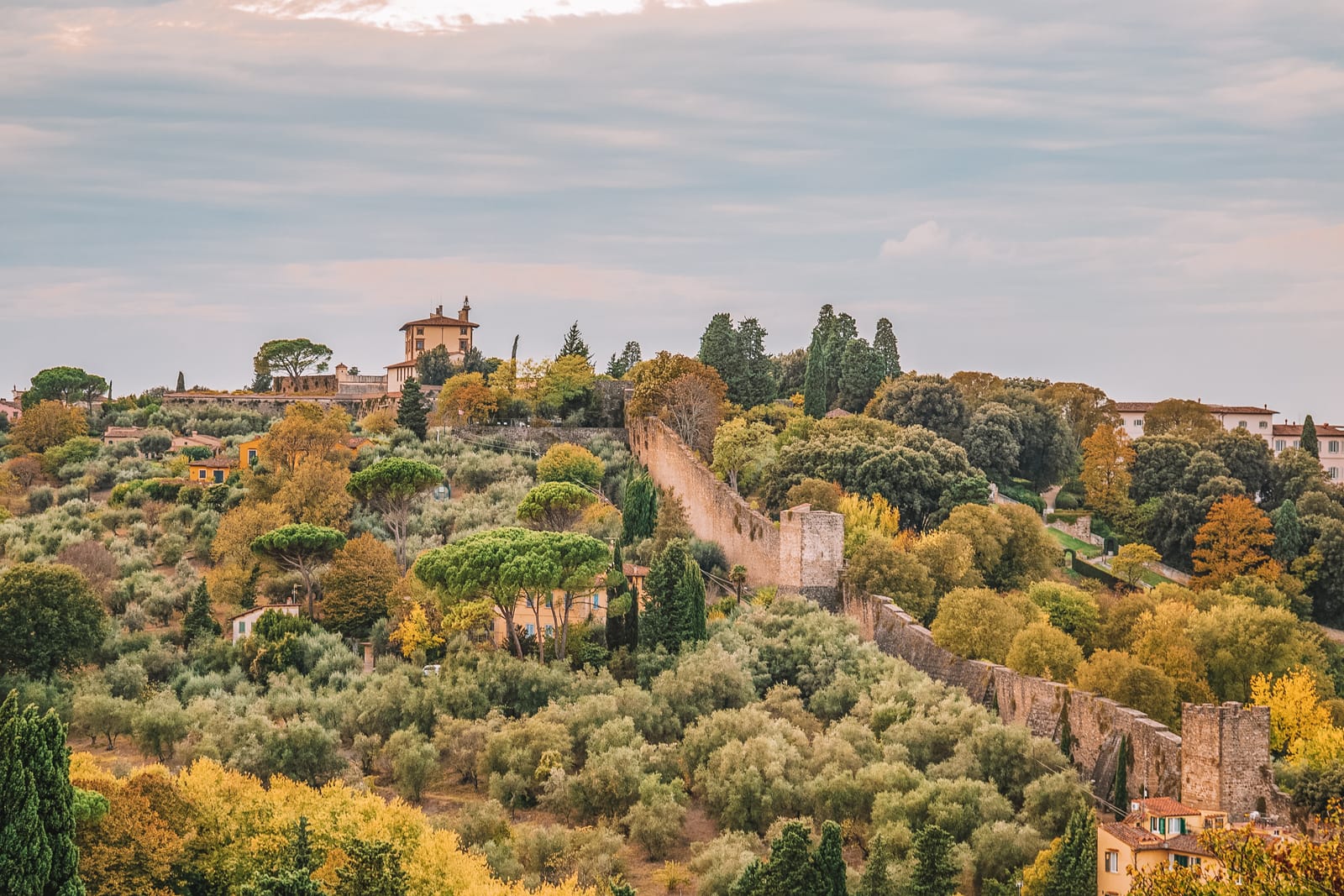 Located in the Boboli Gardens, this fort is the second biggest in the whole of Florence and is positioned strategically over the southern banks of the River Arno.
From here you can also take some great pictures as you the view from here looking right out over the city.