Although approximately half of the population of this South Asian country resides in the greater metropolitan area of Seoul, South Korea has a truly diverse landscape with some of the best places to visit in South Korea surprising even the most discerning of travellers.
In the east, you can experience immense mountain ranges, whilst in the west, there are river basins and coastal plains. Furthermore, the southern tip of the peninsula contains over 3000 islands.
When visiting Korea, you are pretty much guaranteed a memorable experience – from the wonders of the UNESCO Jeju Island, to the magical metropolis of Seoul – every corner of this unique country will provide something new and unexpected.
To help you plan your South Korean adventure, we've put together the best spots to definitely need to check out when you visit.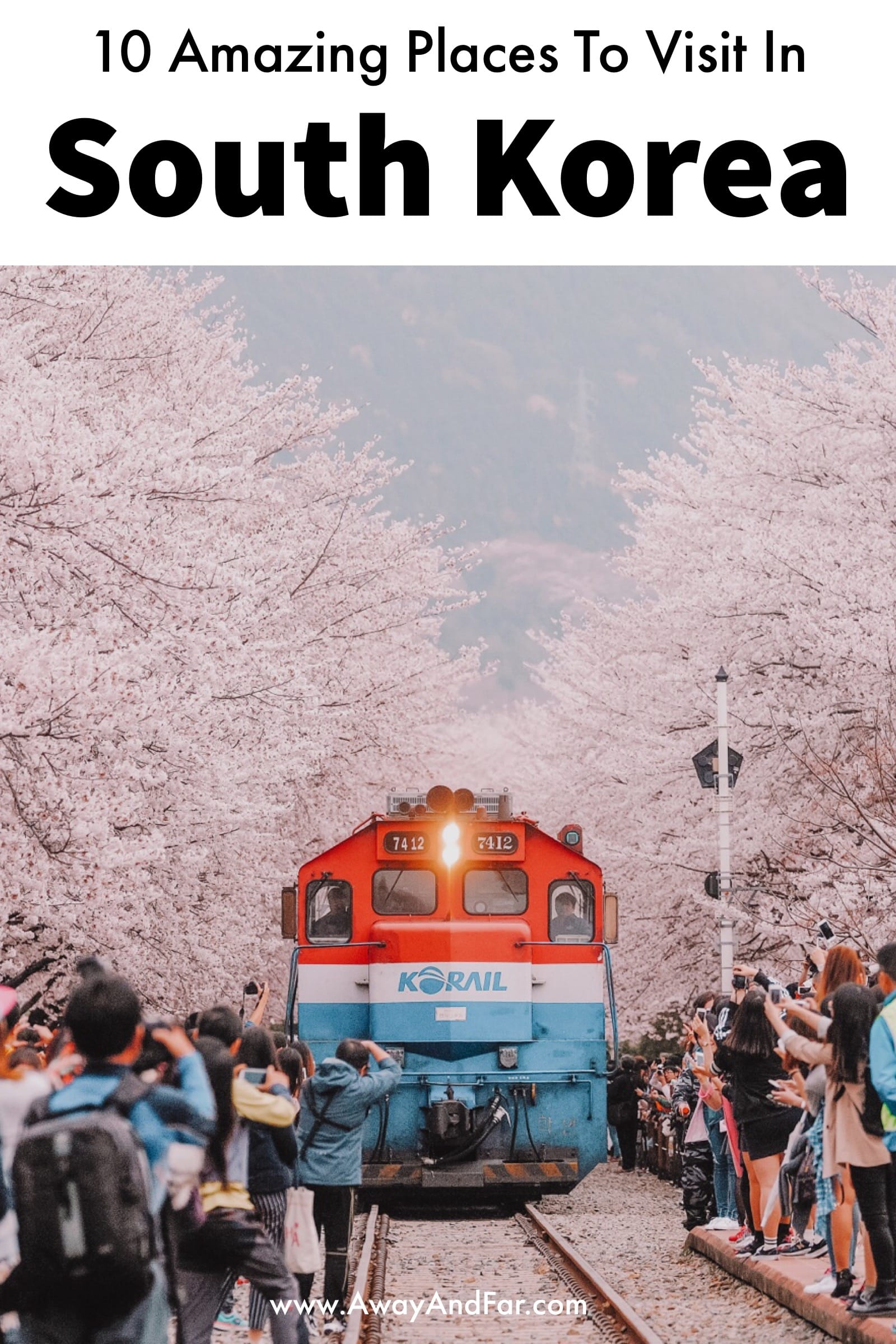 Here are the 10 best places to visit in South Korea.
1.) Busan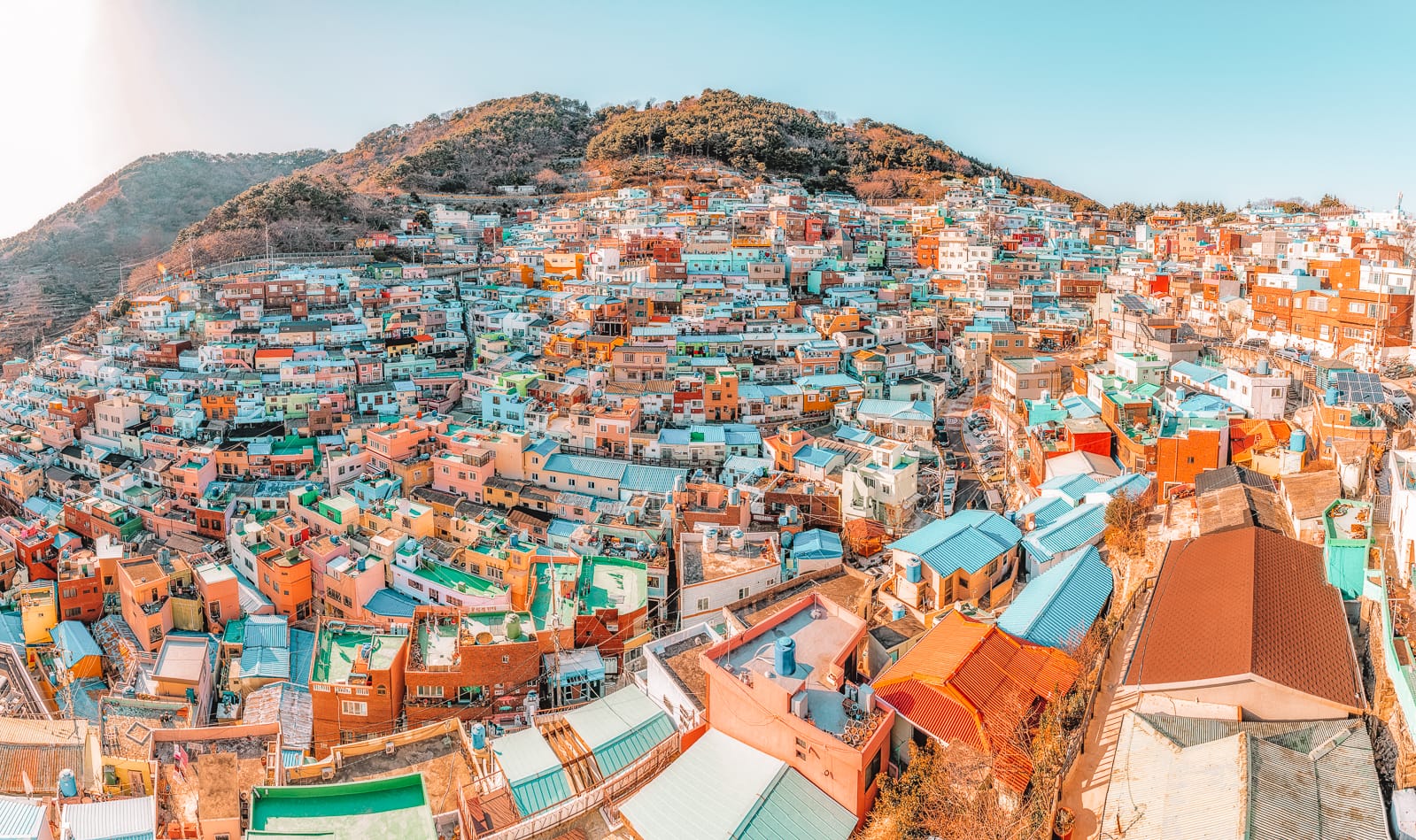 Busan is possibly one of the most popular locations in South Korea. This coastal city boasts some amazing beaches, fantastic nightlife and some stunning architecture.
Quiet beaches include Songdo and Daepedo; alternatively, if you want to experience a bustling Korean beach, visit the busy Haeundae Beach.
Throughout the city, you can find a plethora of bars, restaurants, museums and it is generally a trendy and fashionable place to relax.
2.) Jinhae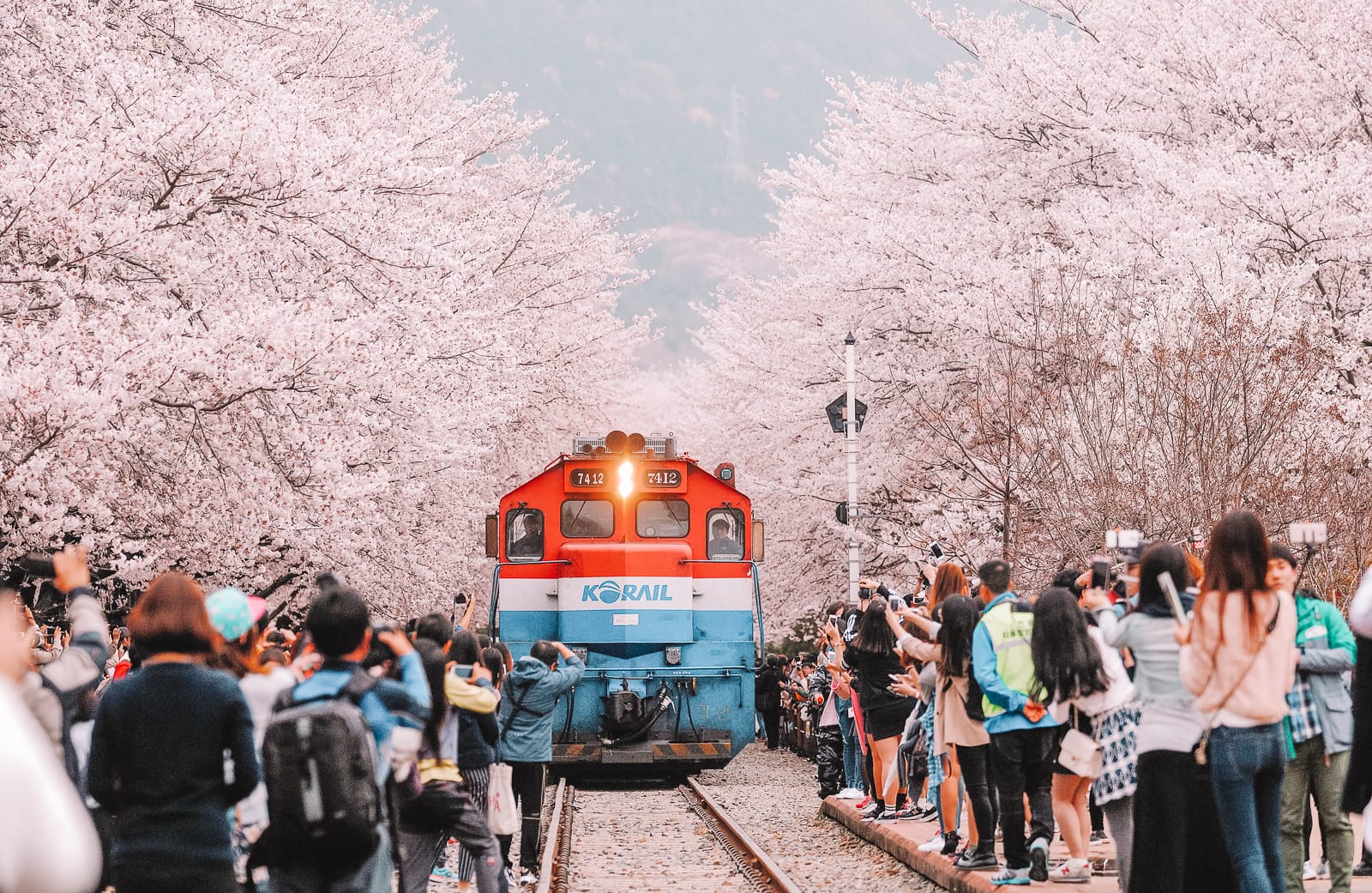 Renowned for its annual Cherry Blossom festival, Jinhae is a must-visit destination if you want to experience the majesty and beauty of these trees.
During the spring, the Cherry Blossoms throughout the city burst into life and provide Jinhae with a gorgeous covering of petals. A carnival is also usually held with a wave of street performers, stalls and military parades in the main squares and streets.
3.) Seoul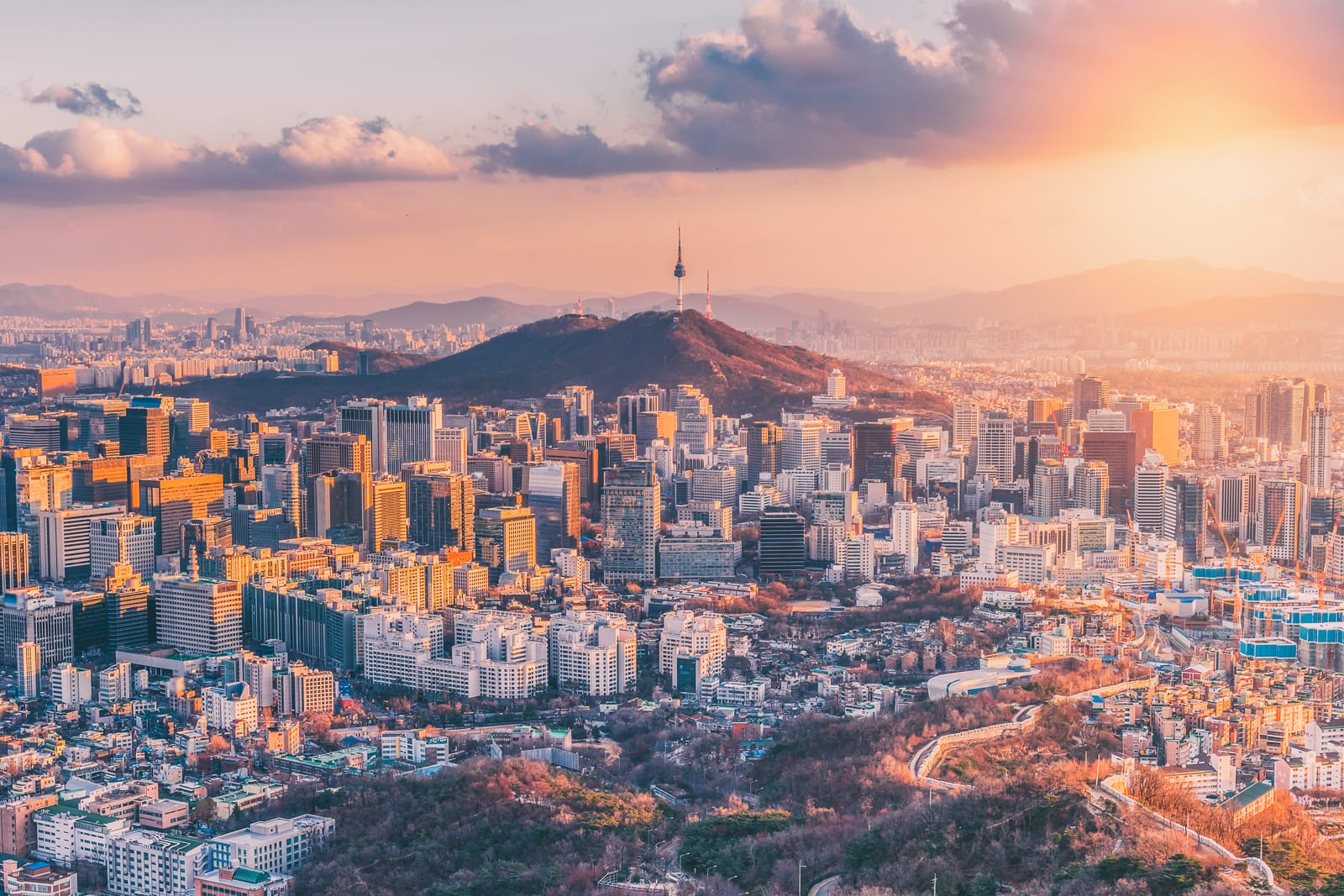 As one of the largest metropolises in the world, Seoul is the home of a large portion of the South Korean population and is definitley one of the best places to visit in South Korea, if not the most popular! 😀
This mega-city has a wonderful mix of traditional architecture, combined with some ultra-modern high-rise districts. Notable historic sites include Jongmyo, Changdeokgung Palace, and Mandaemun gate.
To add to that, modern complexes such as the Dongdaemun Design Plaza provide a stark contrast and offer shopping and retail opportunities.
4.) Jeju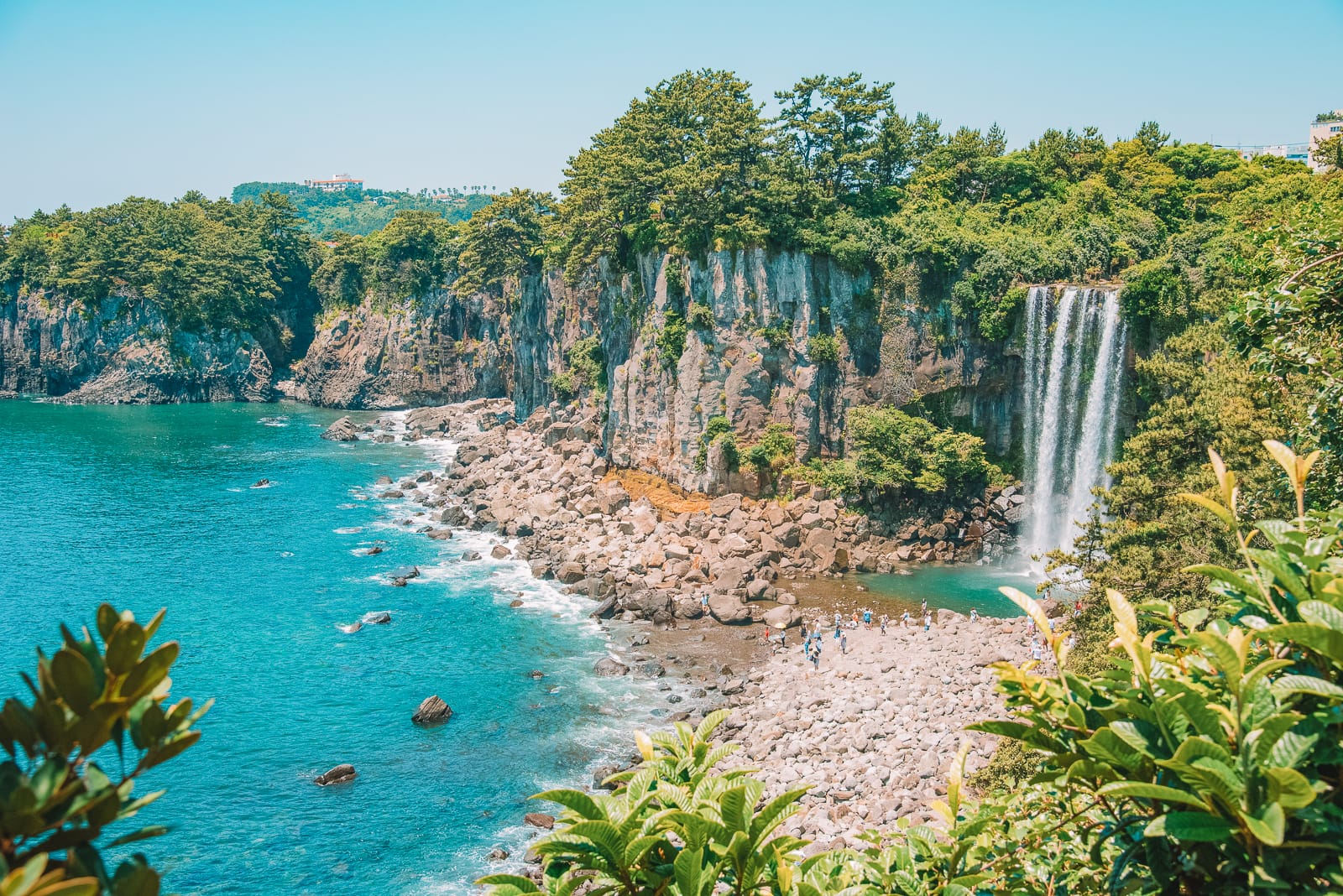 Jeju is a volcanic island on the eastern coast of South Korea. This island is renowned for its lava fields and tubes and if you visit Jeju, we advise taking a guided tour of Mt. Halla National Park.
Aside from the national park, Jeju also has several interesting museums such as (the rather saucy) Jeju Loveland and Jeju Teddy Bear Museum.
5.) Yeongam Gurim Village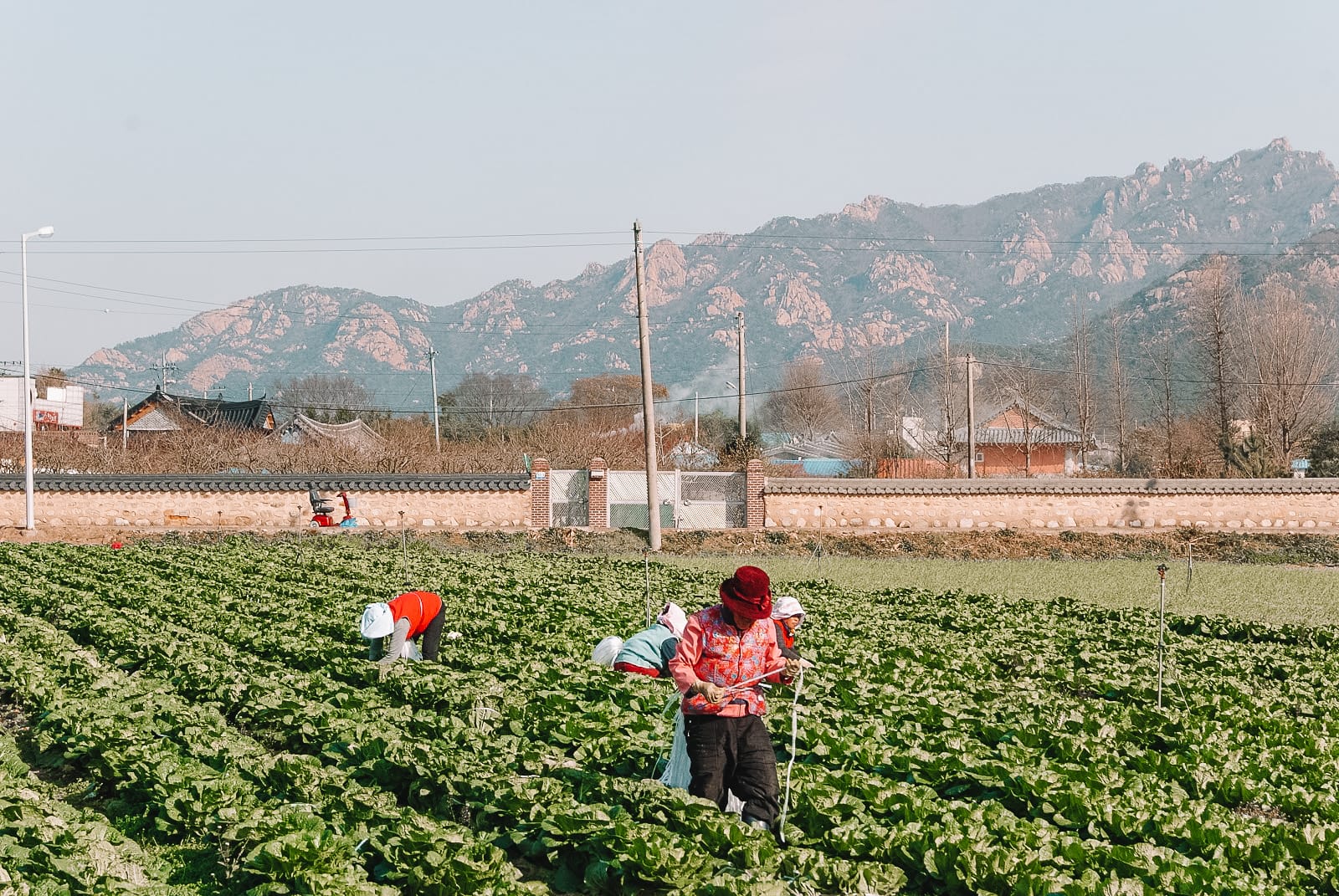 Gurim is one of the most historic villages in South Korea and features some fantastic architecture and a traditional way of life that has been lost elsewhere.
Gurim also benefits from close proximity to the Wolchulsan National Park – within this park it is possible to hike to some amazing vantage points that offer awesome views of the limestone landscapes – there is no better view in this region of Korea.
6.) Deokjeokdo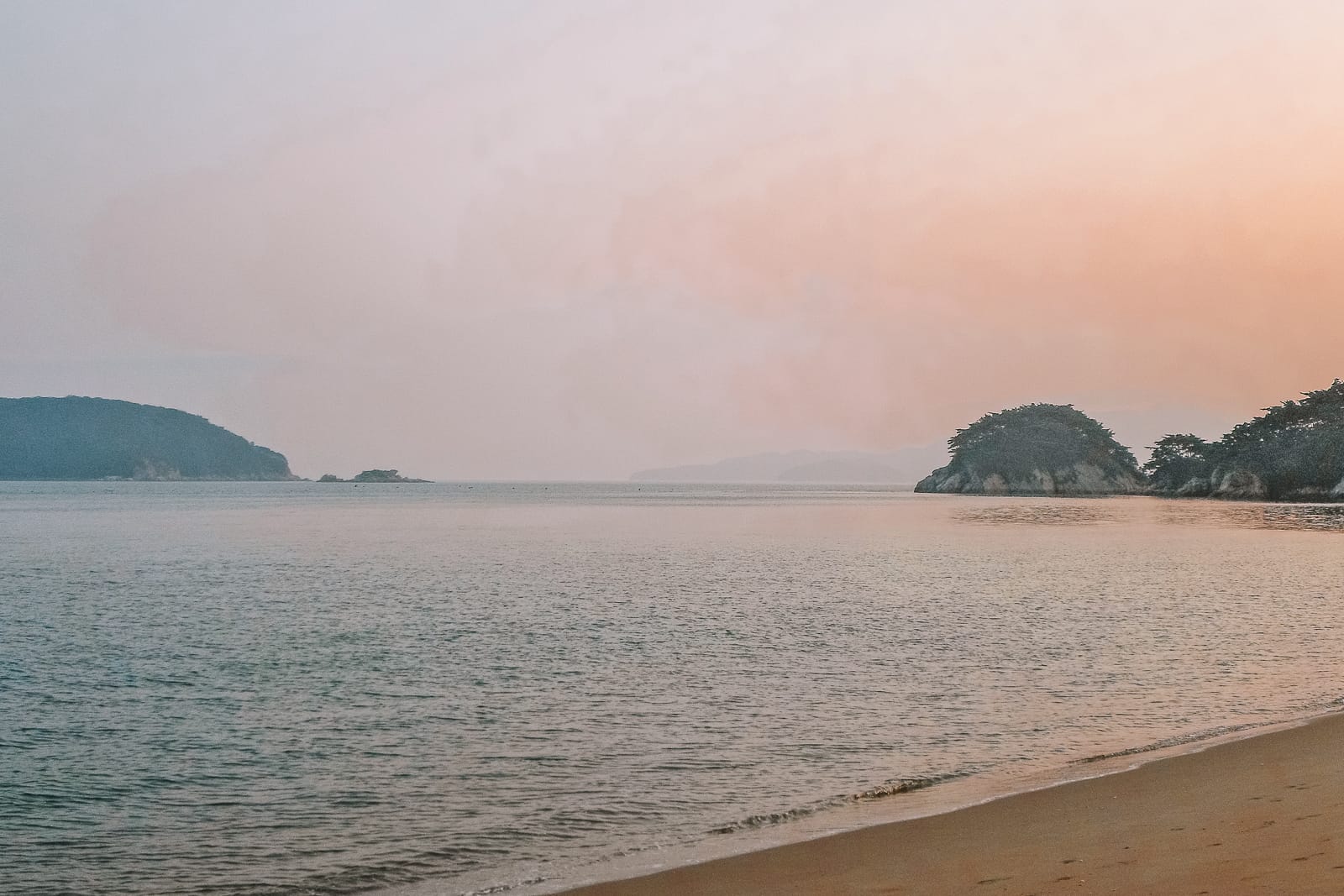 This superb island is the second largest of the Ongjin county and has some superb hiking trails and rugged landscapes.
The island also benefits from several amazing beaches where you practically have the place to yourself!
Ferries run between the mainland and the island are regular intervals and it is also possible to have a go at horseback riding here.
7.) Gyeongju
Located on the eastern coast of South Korea, Gyeongju has a delightful mix of world-class beaches, Korean culture, and historical architecture.
This city offers something completely different to Seoul and Busan – ergo why it's one of the best places to visit in South Korea – it's also renowned worldwide as a result of this too!
If you love historic structures, consider visiting Bulguksa Buddhist temple and Cheomseongdae. Alternatively, the surrounding region also has a series of ancient burial tombs such as the Royal Tomb of King Taejong Muyeol.
8.) South Korea DMZ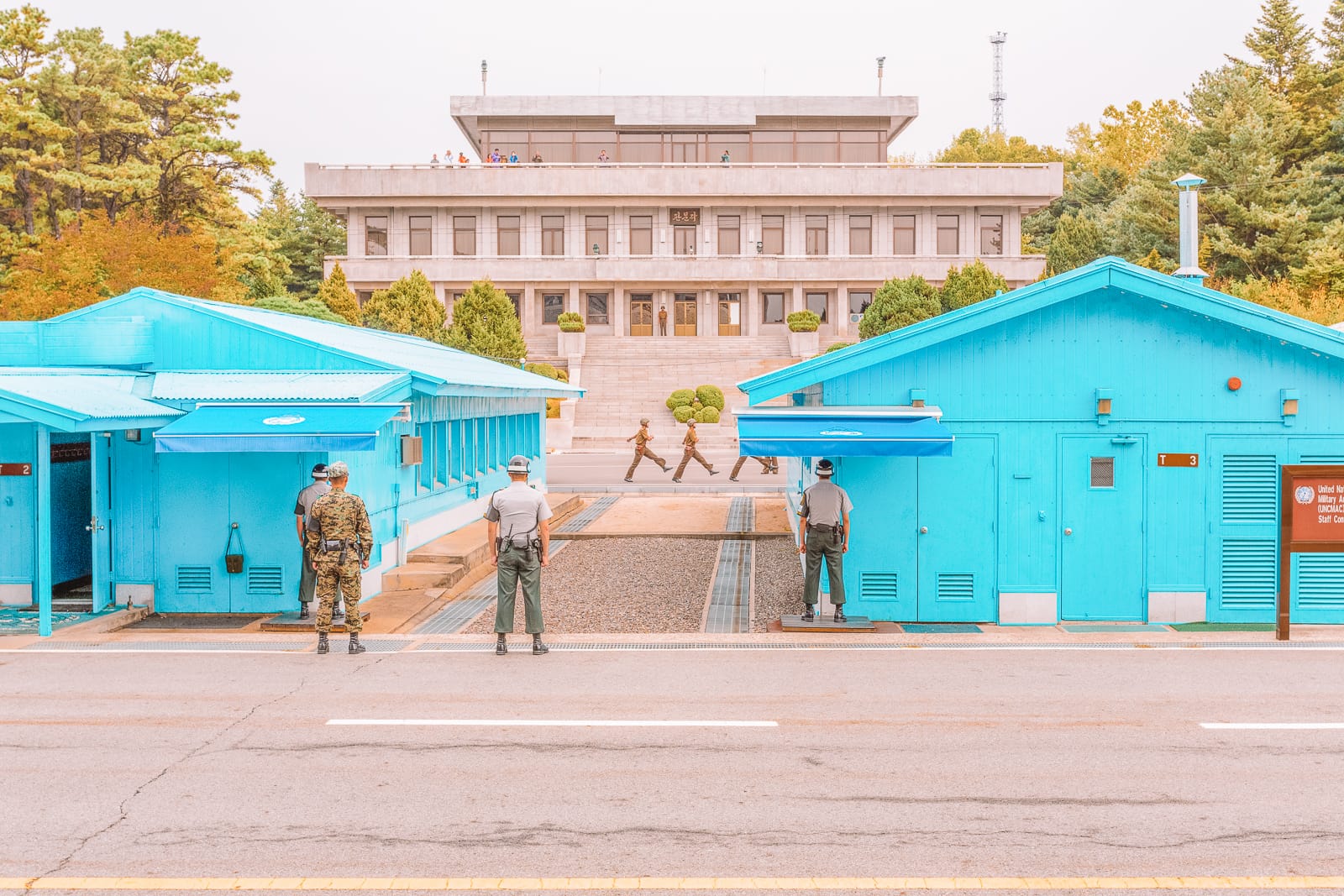 The DMZ is an immense stretch of land that separates North and South Korea.
This zone is barricaded on both sides by huge stretched of electric and concrete fences and has a continual military presence in both countries.
For something unique, a guided tour of the South Korean side of the DMZ is a truly surreal and interesting adventure. You can learn about the DMZ and even see some of the attempted tunnels routes and military equipment!
9.) Pyeongchang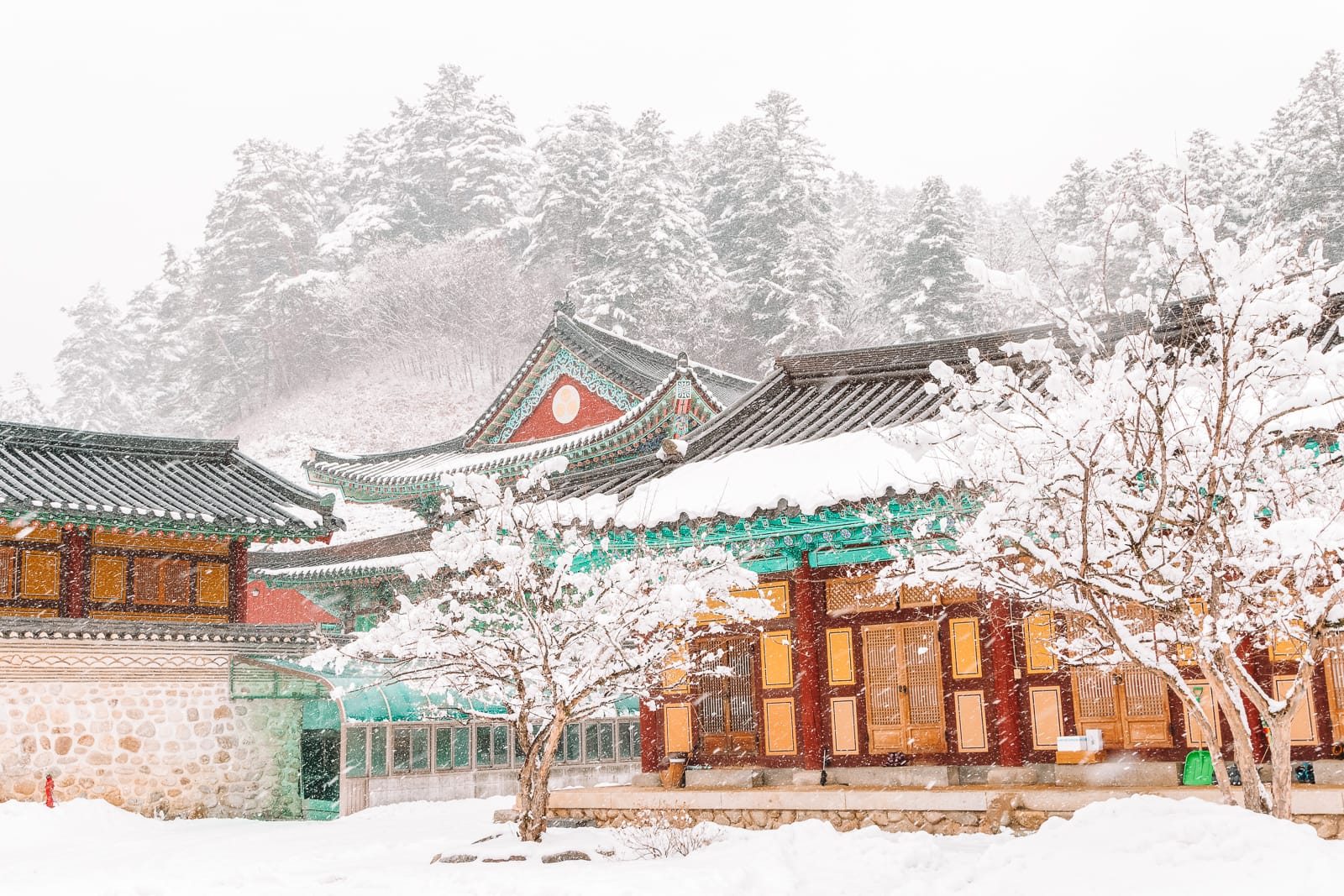 Pyeongchang came to the world's attention when it hosted the 2018 Winter Olympics yet aside from this impressive feat, it is actually a fascinating city and a world-class ski resort.
If you enjoy winter sports such as skiing and snowboarding, you can visit such resorts as the Alpensia Ski Resort and the Yongpyong Resort – both of which have superb facilities and a myriad of ski slopes. Suffice to say, snow bunnies will find Pyeongchang to be one of the best places to visit in South Korea for wintry adrenaline-fuelled fun.
10.) Suwon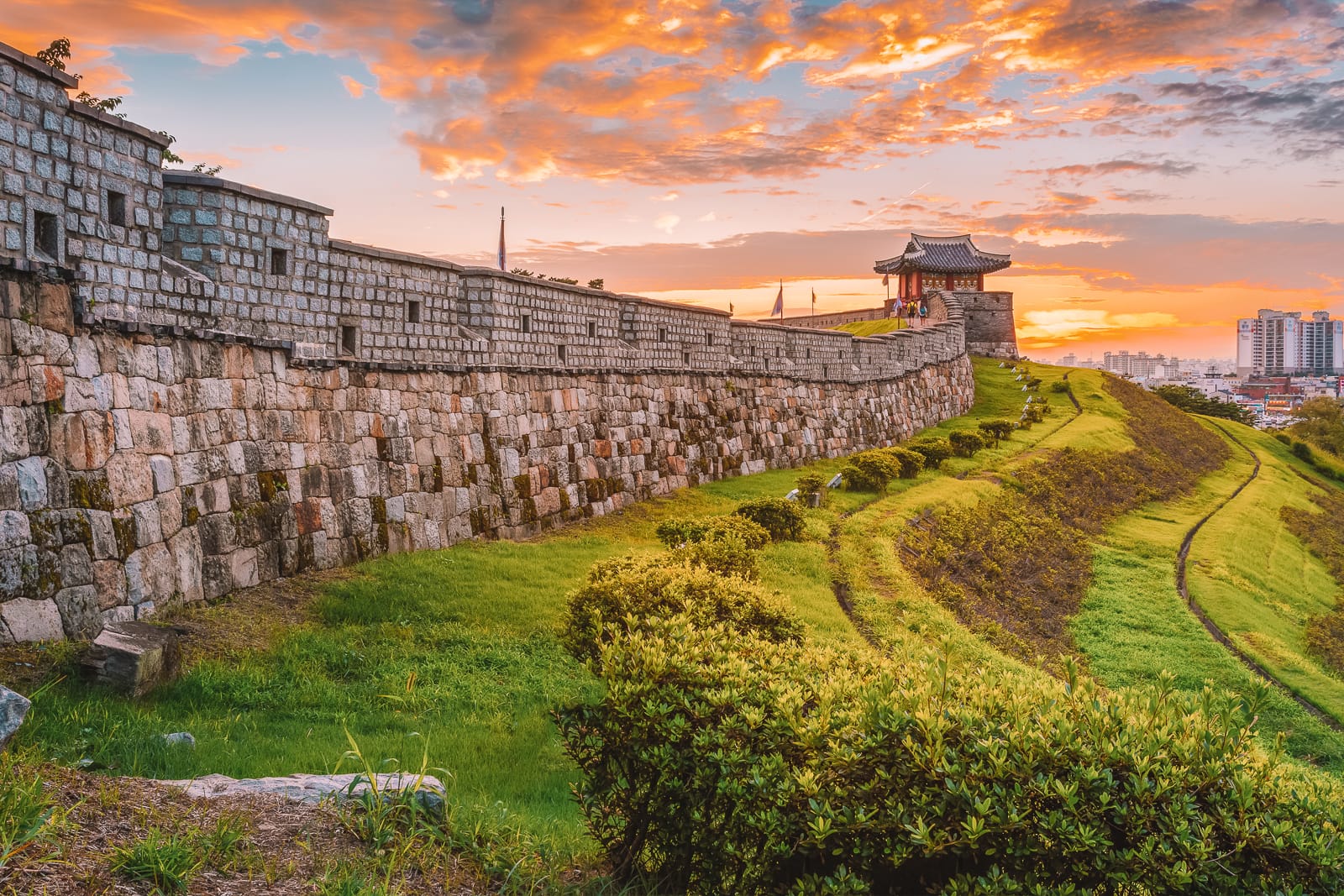 Although located within the greater province of Seoul, Suwon is still an interesting destination in its own right.
One of the main attractions within this city is the amazing Hwaseong Fortress which dates back to the 18th century.
Aside from this fortress, other sites include the Paldalum Fort, the Suwon Hwaseong Museum, and the Samsung Innovation Museum.