The luaus, dramatic volcanic landscape, gorgeous sunsets and almost perpetual sunshine – it's no secret why Hawaii and its islands have been a honeymoon capital, Hollywood studios backdrop, and adventure seekers destination for years. Indeed, some of the best beaches in Maui are reason alone to find yourself visiting this beautiful Hawaiian island.
With its crystal clear waters and sandy beaches, it's a picturesque destination spot for beach dwellers of all sorts.
Maui has always been highly rated as one of the best islands to visit and is home to some of the best beaches. Suffice to say, with 30 miles to choose from, you are bound to find the perfect place for surfing, snorkelling, or just simply working on your tan.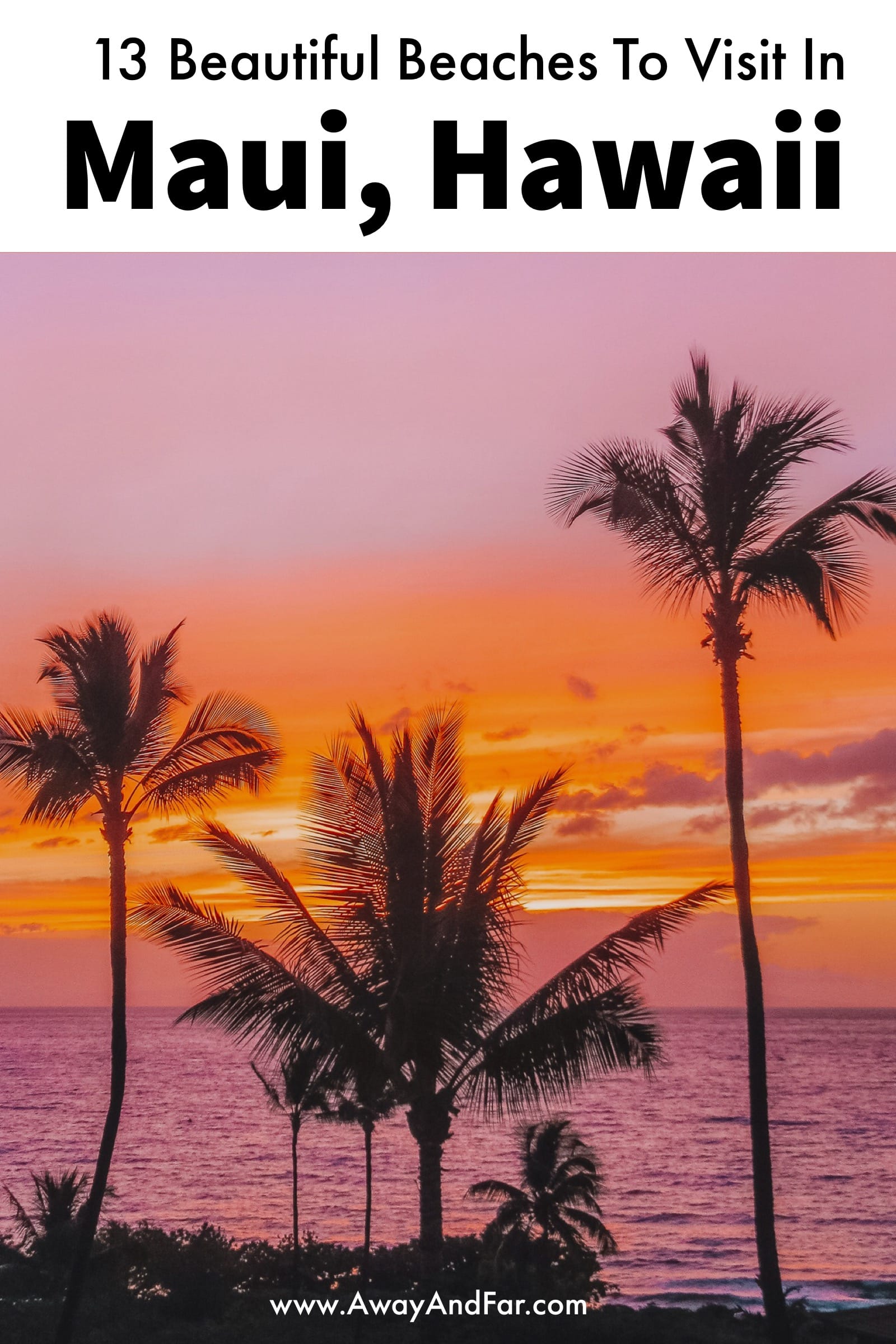 Here are the 14 best beaches in Maui.
1.) Ka'anapali Beach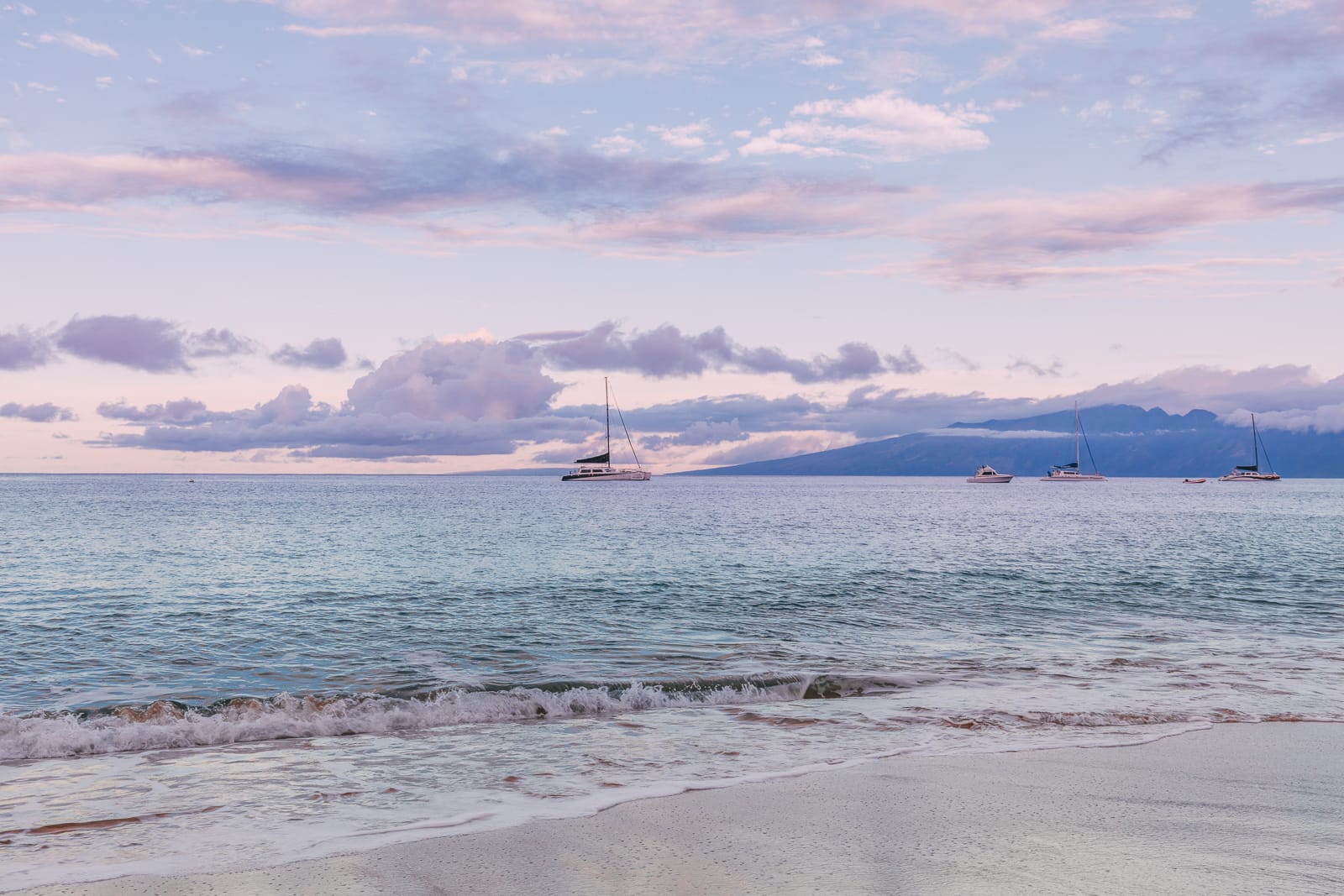 Ka'anapali is first on the list because it's the original- the beach that all other beaches strive to be. The Queen B(each). When people are asked to describe a Hawaiian resort, they are going to describe Ka'anapali Beach.
Think of it, if you will, as the Hawaiian Disney World, taking you miles away from everyday life and wrapping you in a cosy Hawaiian blanket. Its mile-long beach is home to 7 resorts, shopping, snorkelling, cliff jumping, and multitudes of restaurants and bars.
After a morning of beach-ing, walk to the Hula Grill (literally, barefoot), order a drink, and enjoy sitting at a Tiki hut table taking in the sounds of ukuleles and views of tropical paradise.
2.) Kipahulu Beach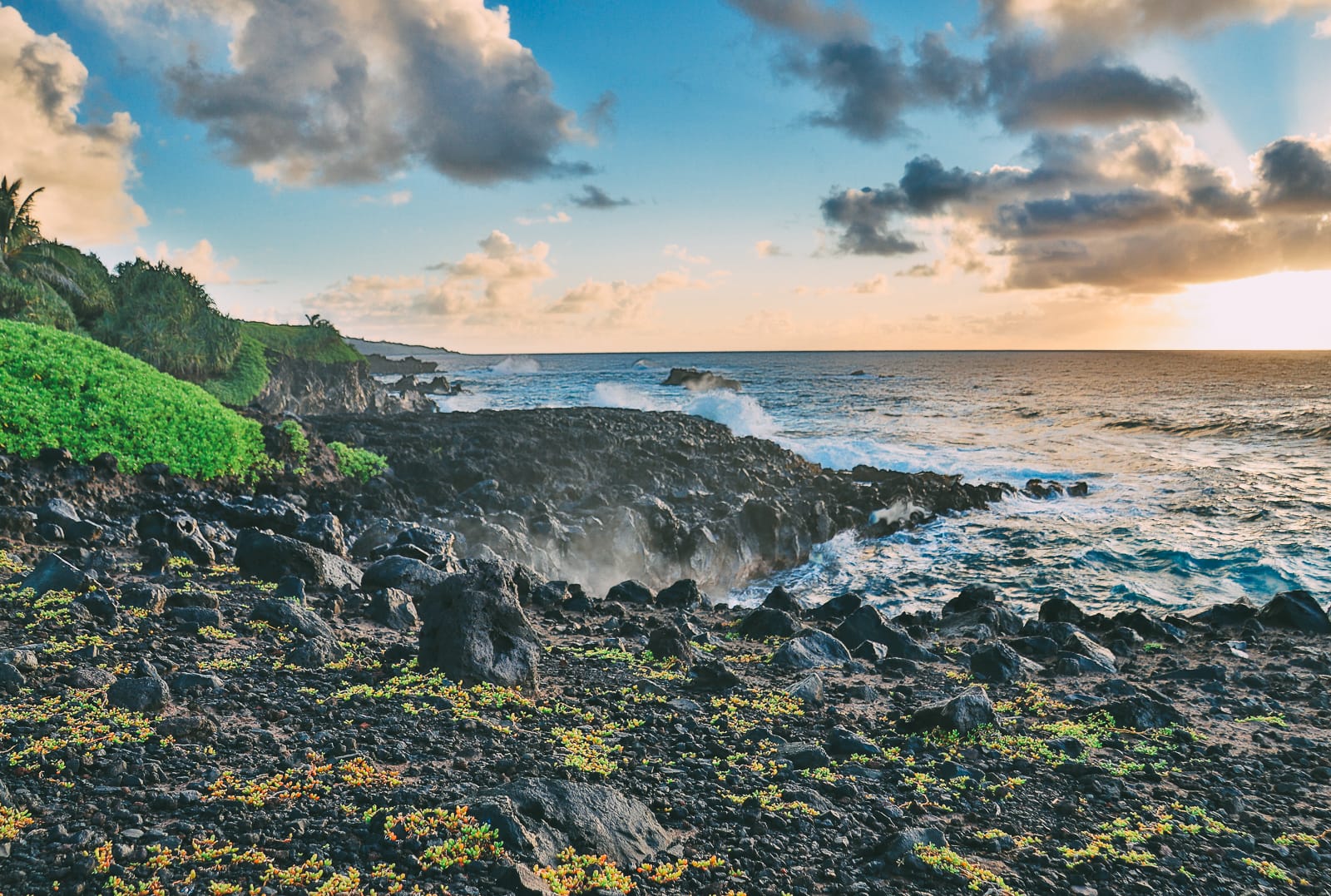 If you are the type of person who is playing national park bingo and would like to check off one of your boxes, then I recommend visiting Kipahulu Beach.  It is part of the Haleakala National Park, which means several things.
First, there is an entry fee by car for $25, but your permit is valid for three days, allowing you to take your time exploring.
Second, because of the $25 fee, it reduces the number of crowds.
Third, while trekking through the park, you'll encounter waterfalls, black lava cliffs, and bamboo trees.
It's perfect for people who enjoy encountering Mother Nature and all her glory while wanting some time out on the beach. It also provides adventurous cliff diving!
3.) Keawakapu Beach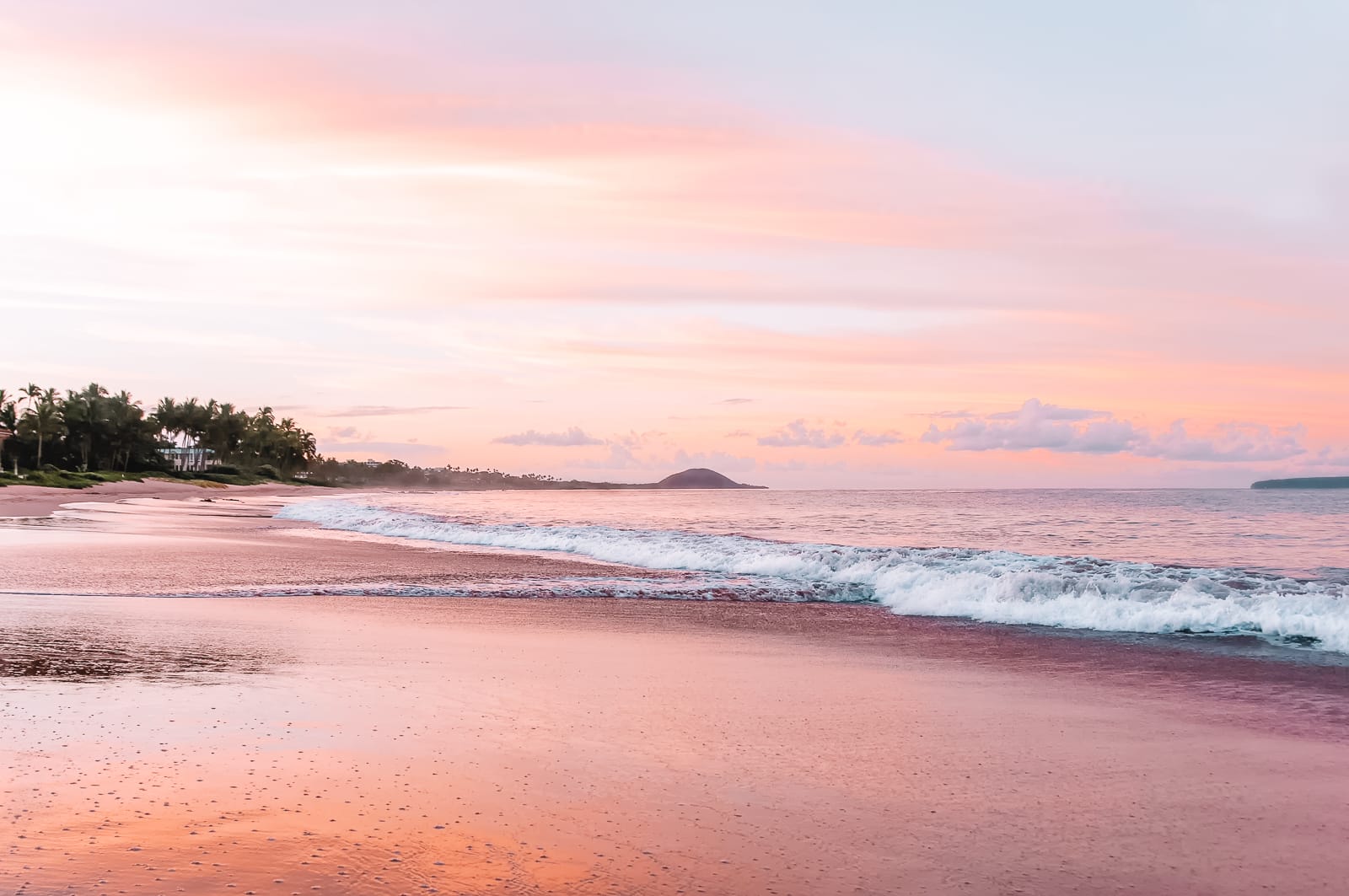 If vast openness and non-commercialized beaches are more your things, then give Keawakapu Beach a visit. There are plenty of beach hotels and houses to stay at; however, they're kept far from the shore due to the severe storm season it encounters.
Because I like to look at the brighter side of things, this makes for a more peaceful beach. Whenever it's not torrential downpour season, the waters are very calm, making it one of the best beaches in Maui for swimmers.
Also, (fun fact alert) one translation of Keawakapu is "forbidden cove," becoming a popular destination for sea turtles.
4.) Polo Beach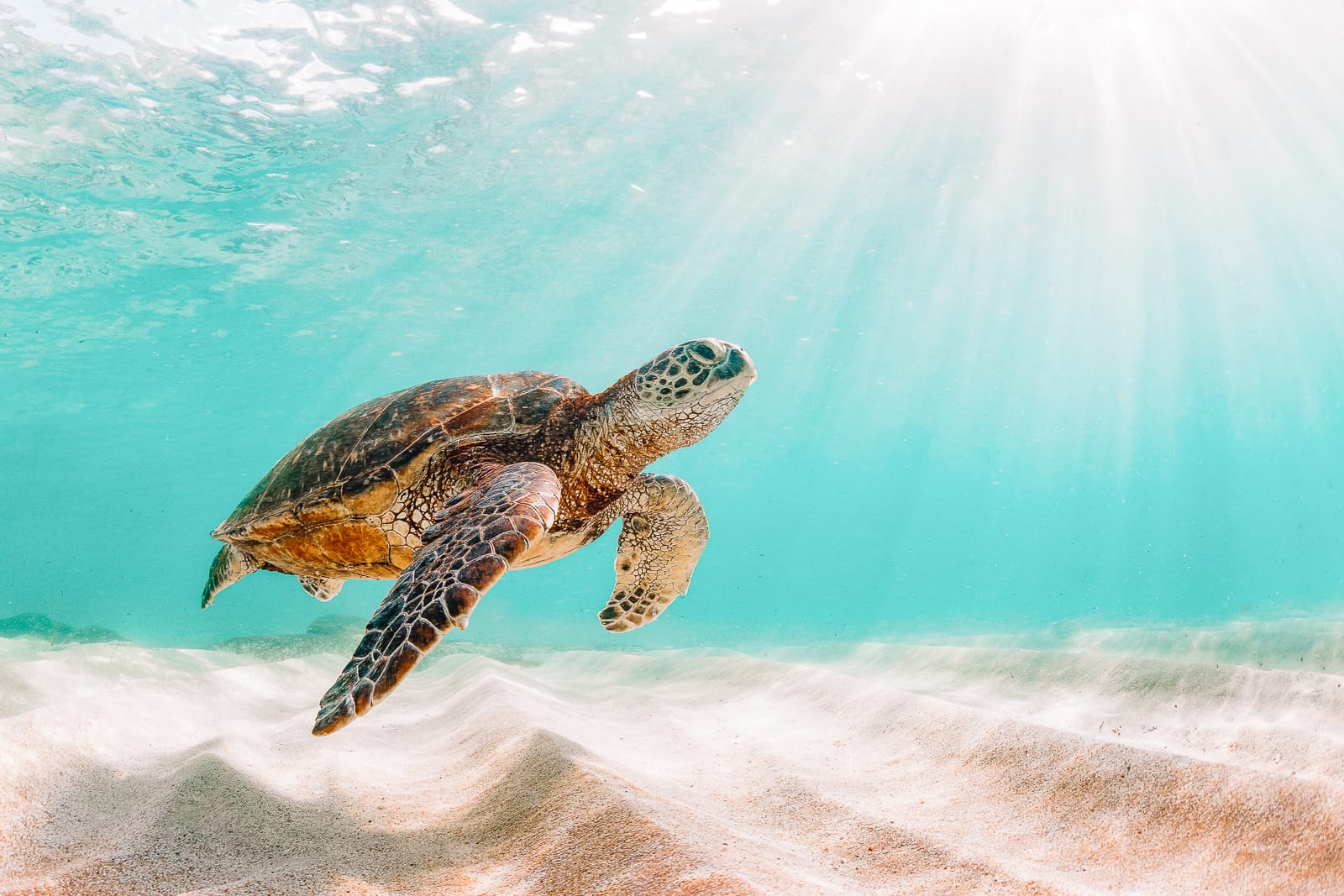 Speaking of sea turtles, Polo Beach's shallow reefs and quietness make for excellent sea turtle spotting. These majestic creatures like to find caves to hide in while they're waiting to resurface, and Polo Beach has plenty of them.
It's also one of the best beaches in Maui for romance thanks, in part, to the Polo Beach Club and Kea Lani Resort. Think cabanas, mai tais, and moonlit walks on the beach. Its romantic atmosphere and lack of crowds make it a popular wedding destination.
5.) Kapalua Beach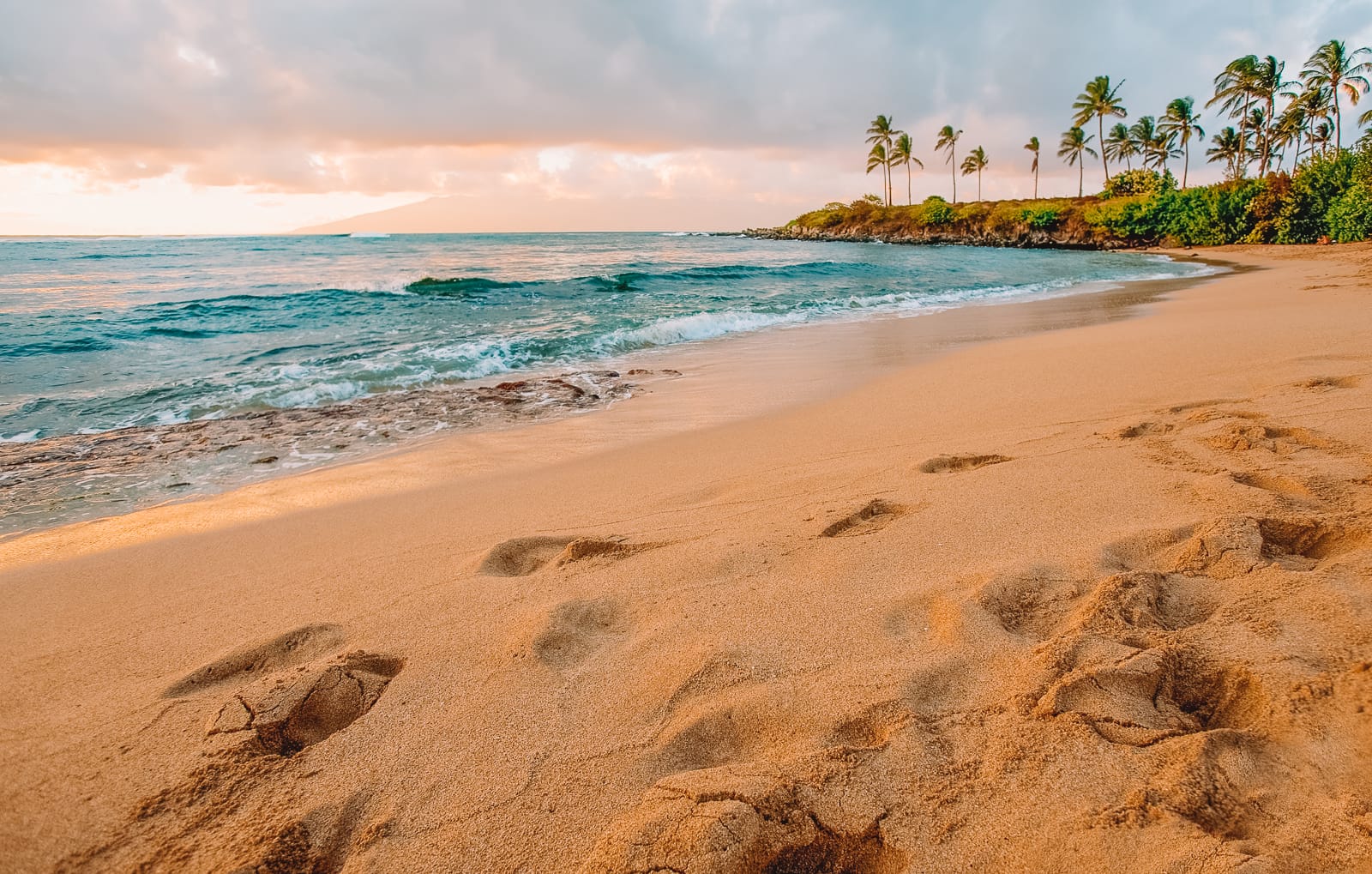 If working on your tan on a white sandy beach lined with palm trees and lava rocks is more what you're looking for, then Kapalua Beach has exactly that.
It's peaceful, calm waters are perfect for snorkelling and scuba diving if you're needing a break from all that lounging around. It's also a popular wedding destination for couples seeking a more intimate ceremony.
6.) Wailea Beach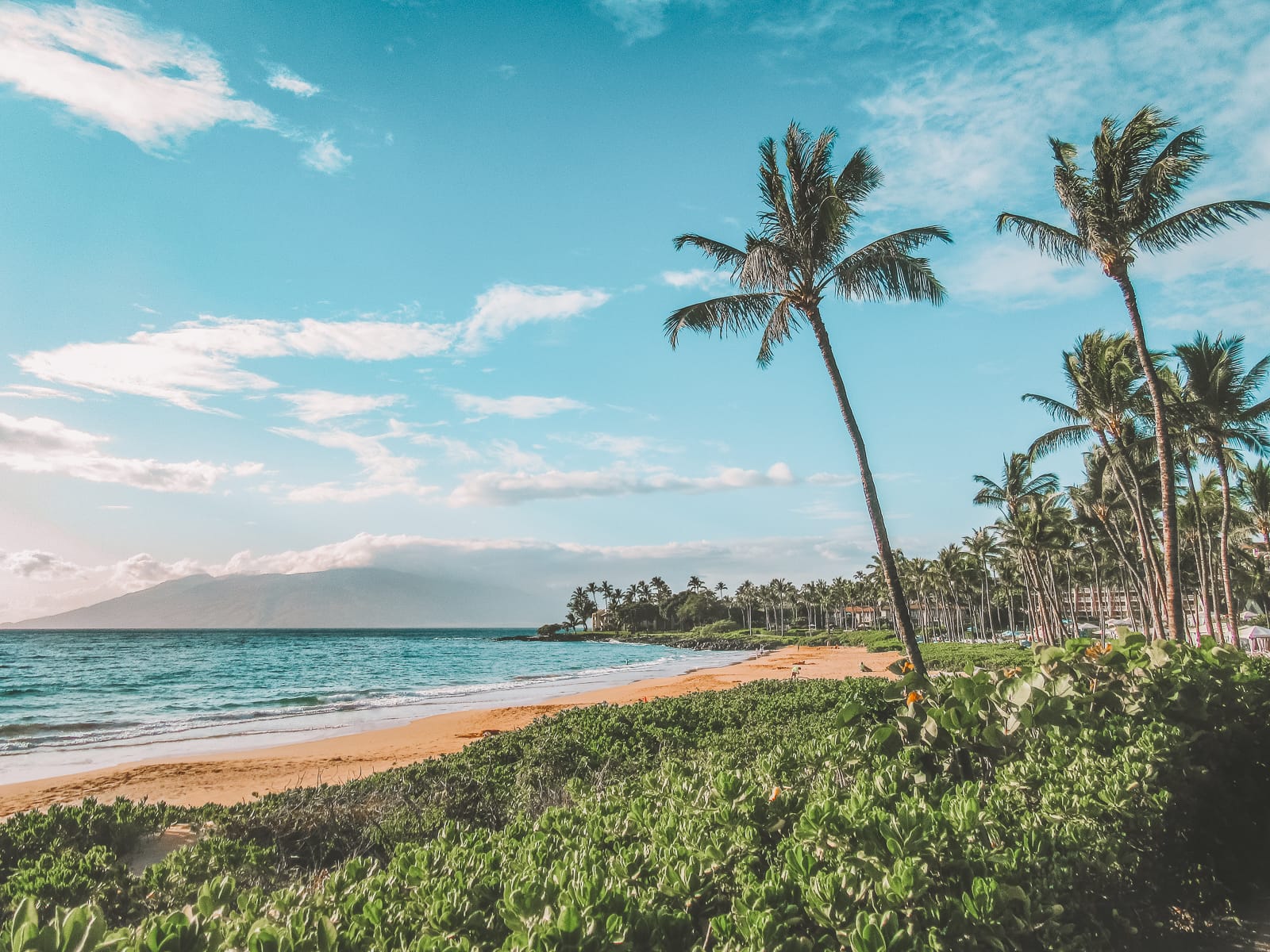 Wailea is easily one of the best beaches in Maui as its consistently rated as not just one of the best beaches in Hawaii as a whole but one of the world's best beaches.
Imagine idyllic beach beauty with clear blue water and perfect sand, feeling like you're staying at a top rated resort. Its small waves are great boogie boarding and its paved walkway makes early morning runs even better.
Its picturesque backdrop also draws couples as another popular wedding destination.
7.) Ho'okipa Beach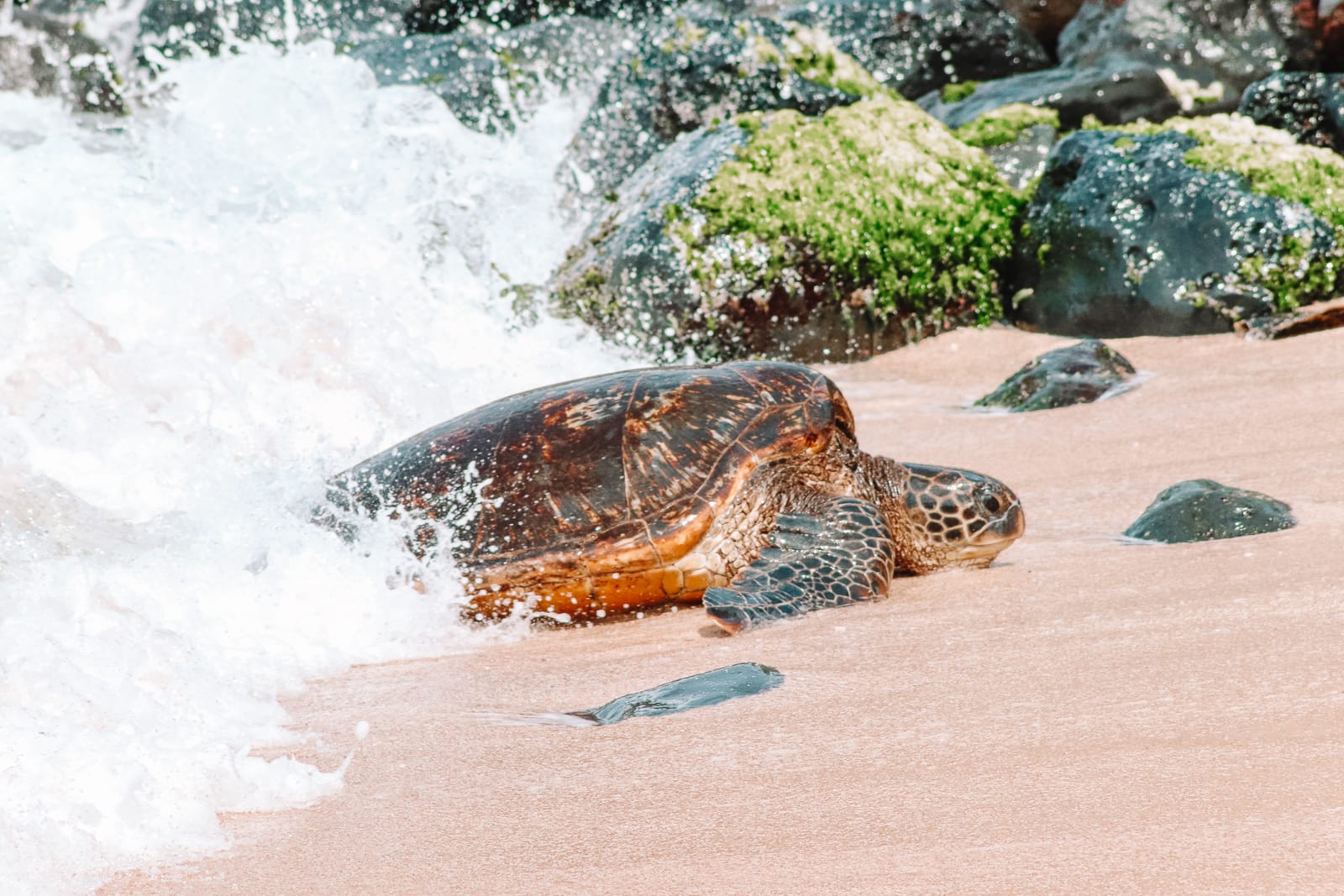 One word: windsurfing. Ho'okipa is one of the best beaches in Maui because any (windy) day of the week you can spot windsurfers out on the water. In fact, Ho'okipa hosts several professional windsurfing contests, so finding outdoor adventure here is no… contest…
8.) Pe'ahi Beach aka Jaws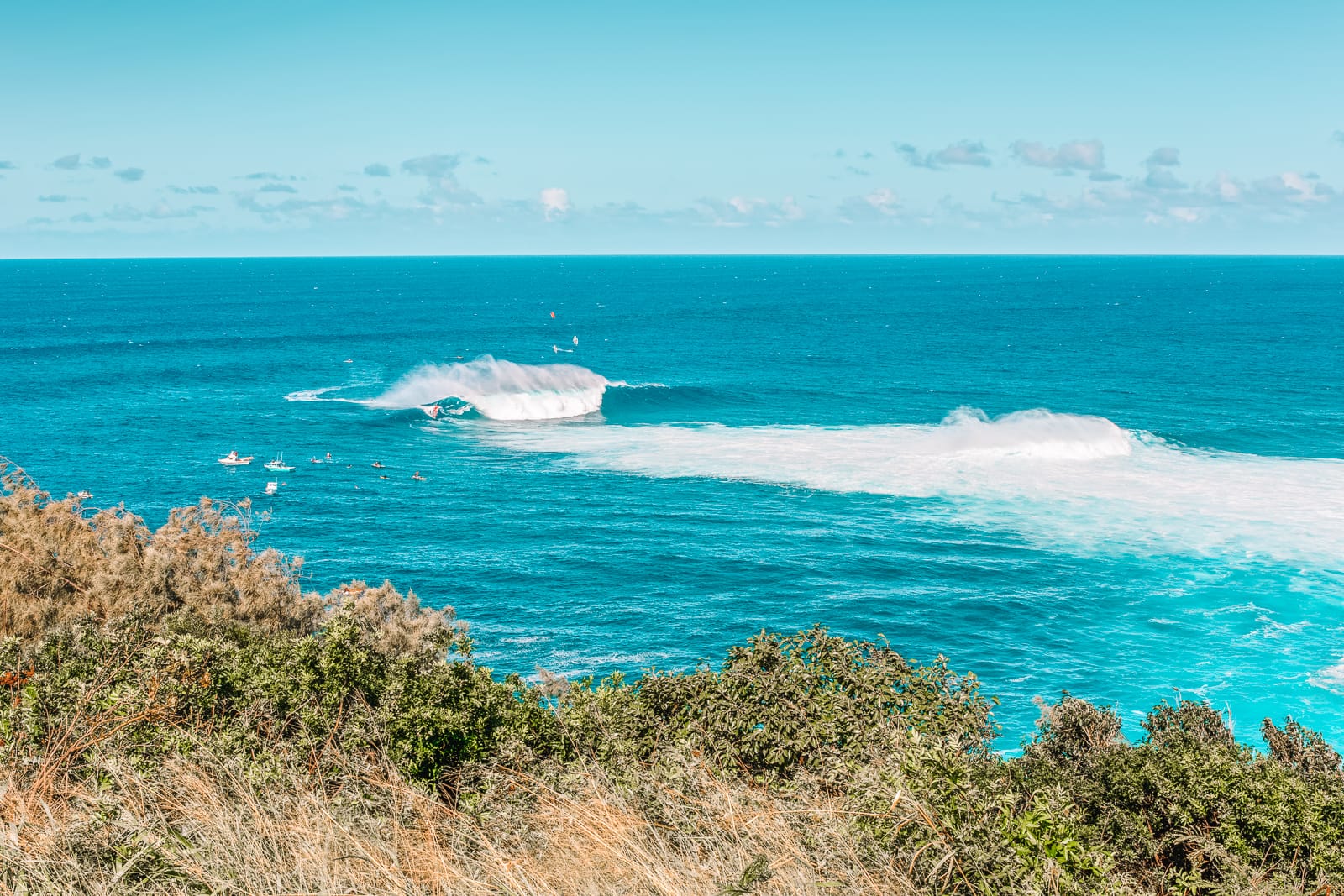 Most surfers can only dream of Pe'ahi Beach and it's gloriously massive waves. Pe'ahi is Maui's biggest surfing break, making it a bucket list destination for the adrenaline searching surfers.
Unfortunately, the perfect surfing conditions aren't consistent, turning your thrill-seeking dreams into elusive ones. Fortunately, Pe'ahi cliffs above the break have some of the best views on the island.
9.) Red Sand Beach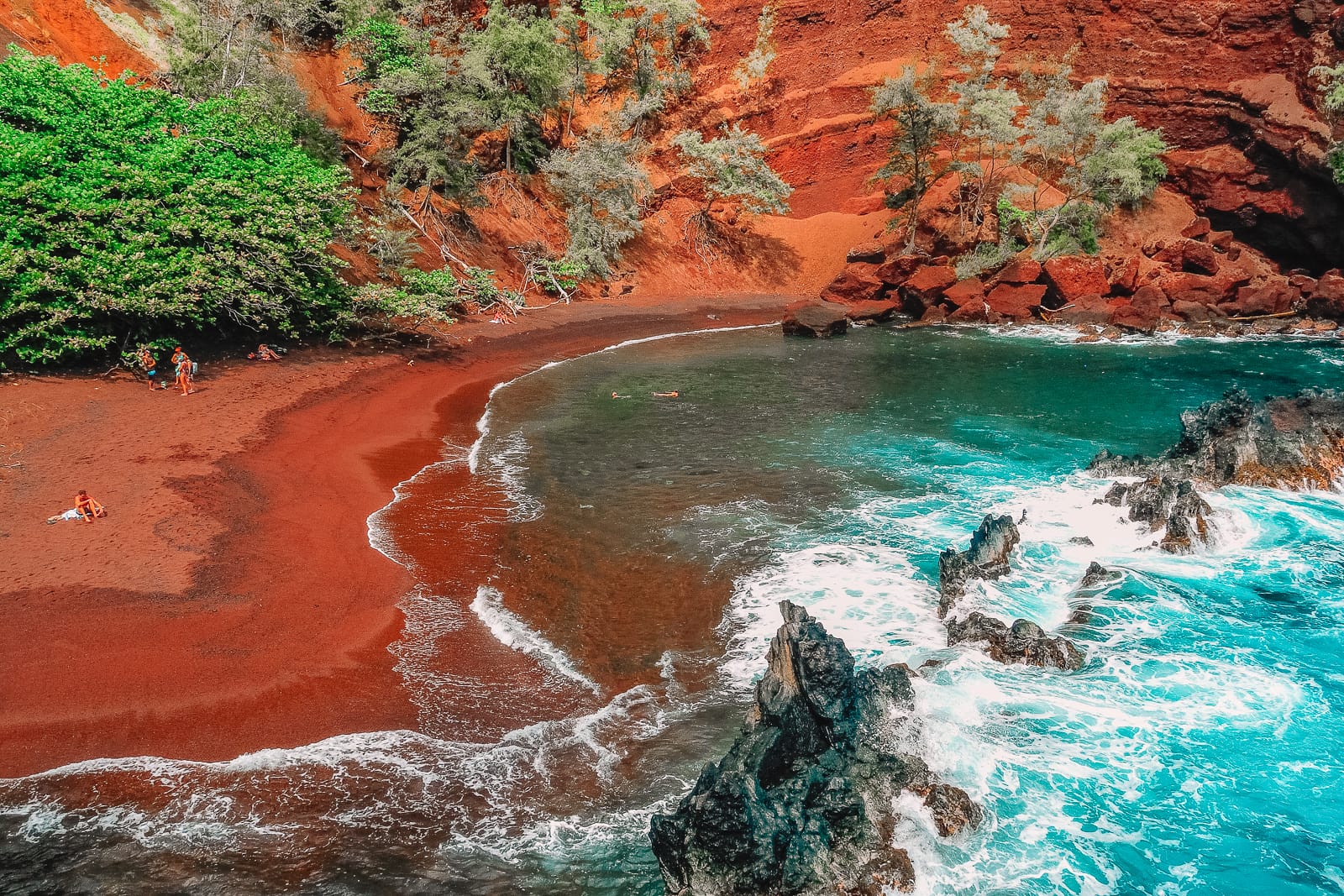 Can you guess what colour that sand is here? If you're looking for some serious, legit, "I'm in a whole other world" feeling, then you now know why Red Sand Beach is one of the best beaches in Maui.
It is a hidden beach that requires hiking along slippery rocks to find. The dramatic blue ocean crashing into the red, rugged sand is something a camera can't capture properly.
The cove is surrounded by jagged black lava rock, really giving you the feeling of adventurous solitude.
10.) Kahekili Beach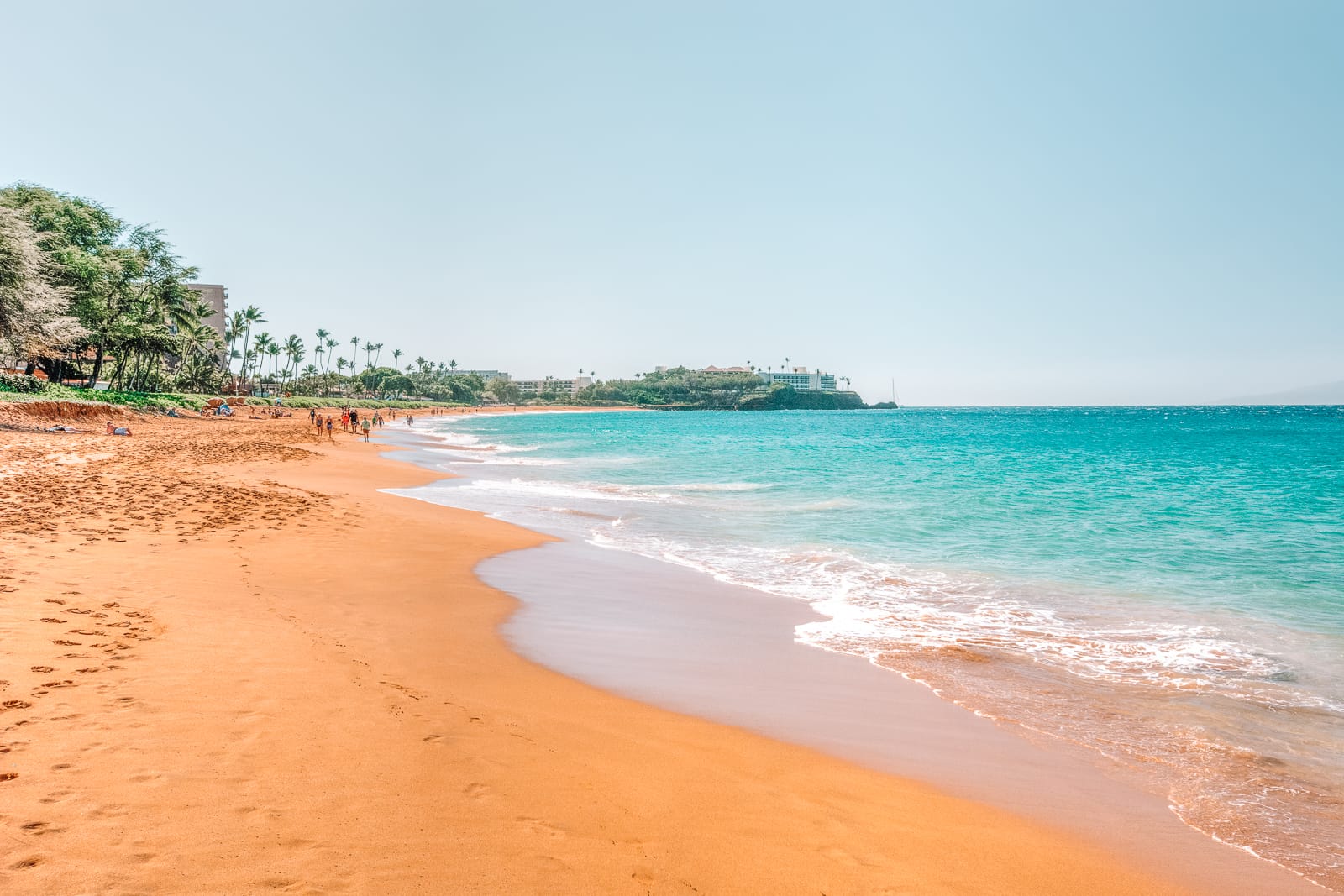 Kahekili Beach is a beginner's safe haven. It is the sister city to our number 1 spot of best beaches in Maui, making it less crowded and intimidating.
If you're someone who wants to enjoy a beautiful beach and try snorkelling and diving for the first time, then Kahekili is your beach.
The reef comes right to the shore, so the not-so-advanced swimmers have an easier time. Imagine taking your mother-in-law here for a family vacation.
11.) Waianapanapa State Park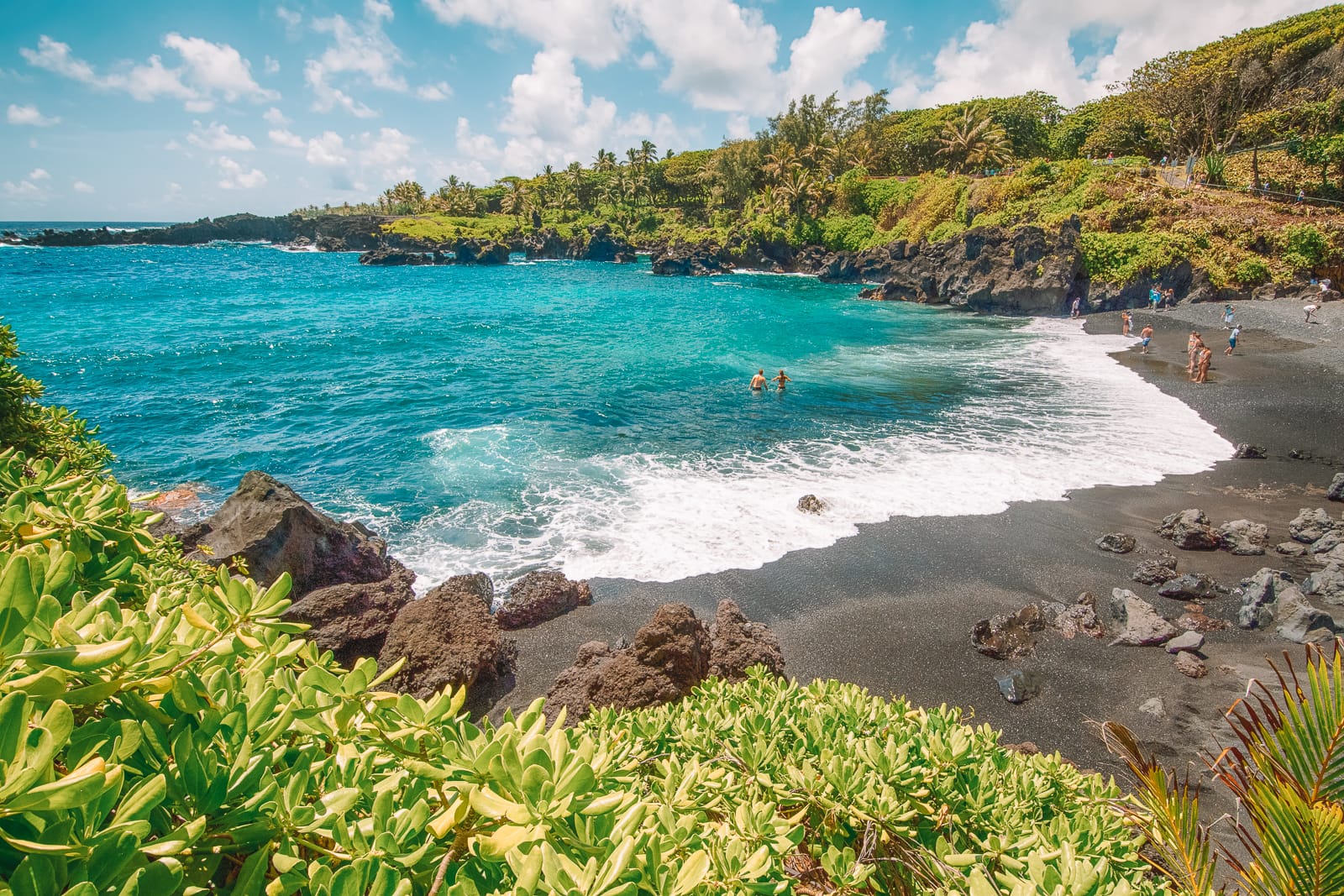 Imagine hiking through a lush green national park to approach glistening water crashing against black rocks and sand. Waianapanapa is home to the beautiful black sand beach hidden in its own private cove, piquing visitors' curiosity and wonder.
It's also the destination for advanced cliff diving as you have to swim out to reach the freestanding outcropping of lava, located about 200 feet offshore.
12.) Honolua Bay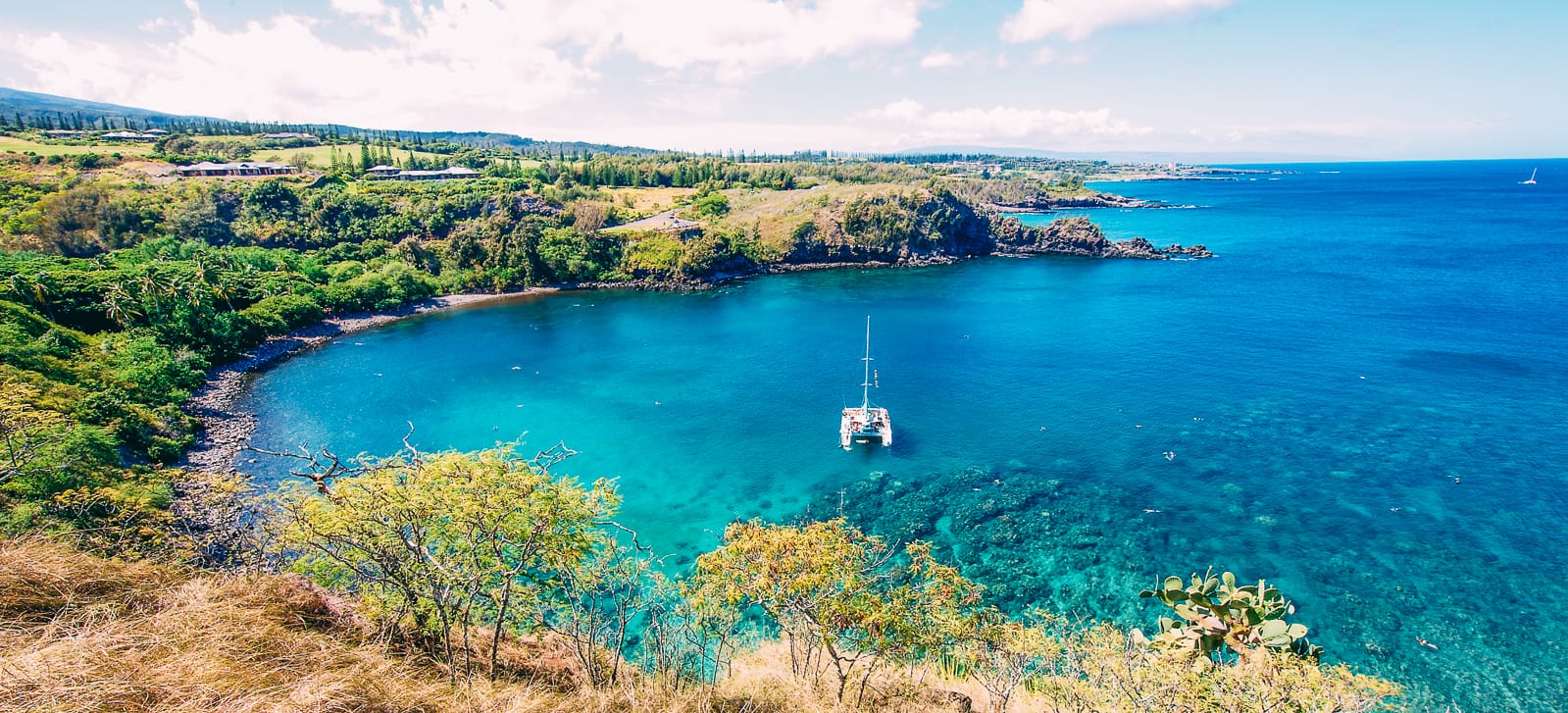 It's hard to find nature as it was meant to be seen now-a-days, but Honolua Bay is part of a Marine Life Conservation District, giving you the opportunity to see nature at its finest.
Because there is no fishing allowed, it makes the sea life unparalleled, and the high rocky cliffs surrounding the bay keeps the wind out and water calm, creating perfect snorkelling conditions.
13.) Maluaka Beach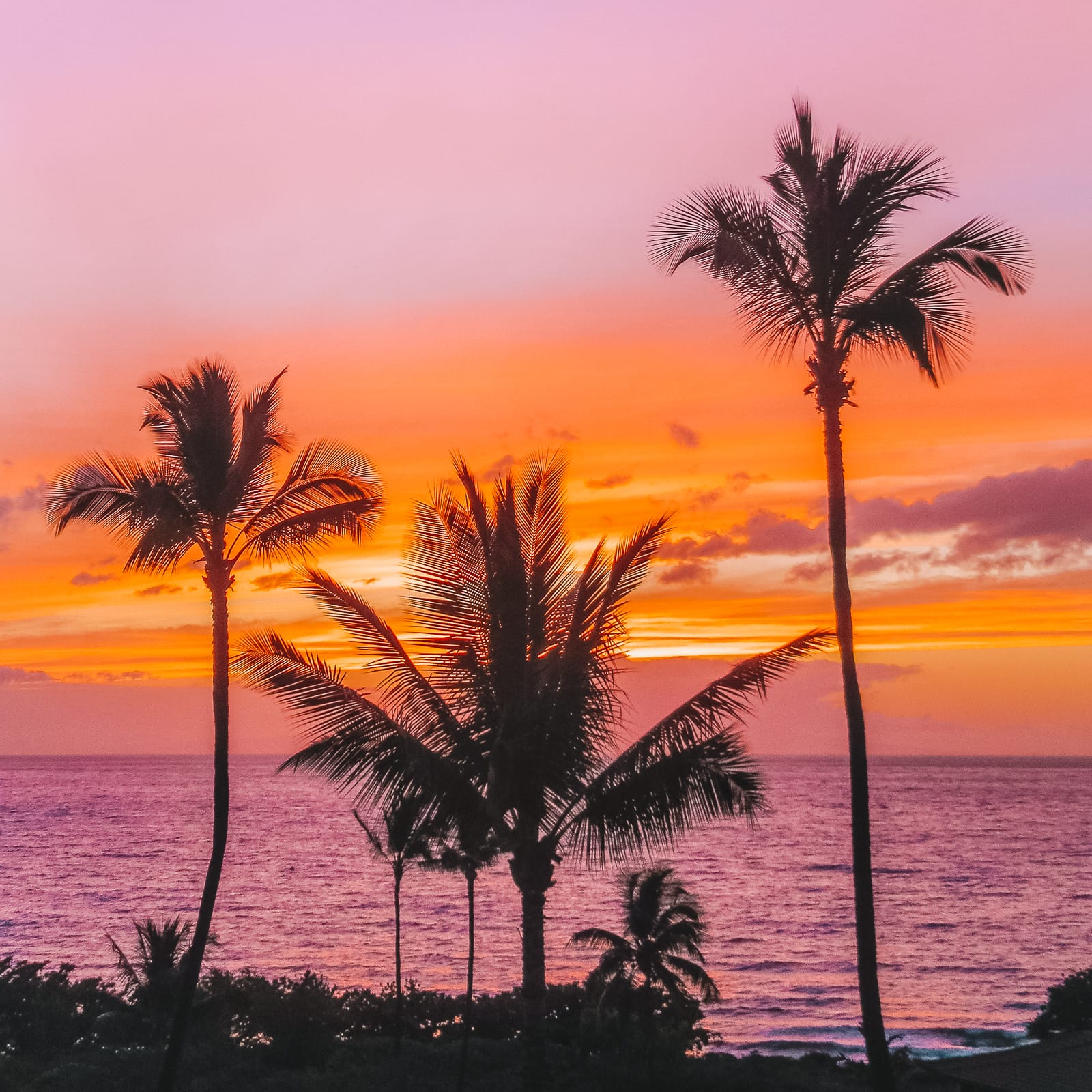 Often times we're finding ourselves saving the best for last, and so it's no coincidence that we're rounding off the best beaches in Maui with the gorgeous Maluaka Beach.
While we are all unique butterflies and are on different life quests and fulfilment, I think we can all agree that snorkelling with sea turtles is top 5 on almost everyone's dream list in Hawaii.
Maluaka deems itself "Turtle Town" for a reason- the abundant coral reef growing offshore draws the sea turtles, making snorkelling and kayaking here the stuff of dreams.
However, if sea turtle scoping isn't high on your priority list and you just want to spend the day at the beach, the abundant grassy areas are perfect for a picnic while enjoying the sea breeze.