Long known as Bali's cultural capital, find colourful art galleries, incredible nature, and ancient temples all over Ubud.
With a beautiful Royal Palace in the centre of town and cultural attractions next to valleys and terraces of green rice fields, Ubud is the perfect destination for people who are seeking outdoor adventure, breathtaking nature, and ancient cultural traditions as there's no place like it.
Because of its location, it's easy to day trip to see other incredible attractions, such as Balinese villages and volcanoes. Ubud is for the spontaneous. Come here to enjoy the surroundings and indulge in your senses with the 25 best things to do in Ubud, Bali.
Here are the 25 best things to do in Ubud, Bali.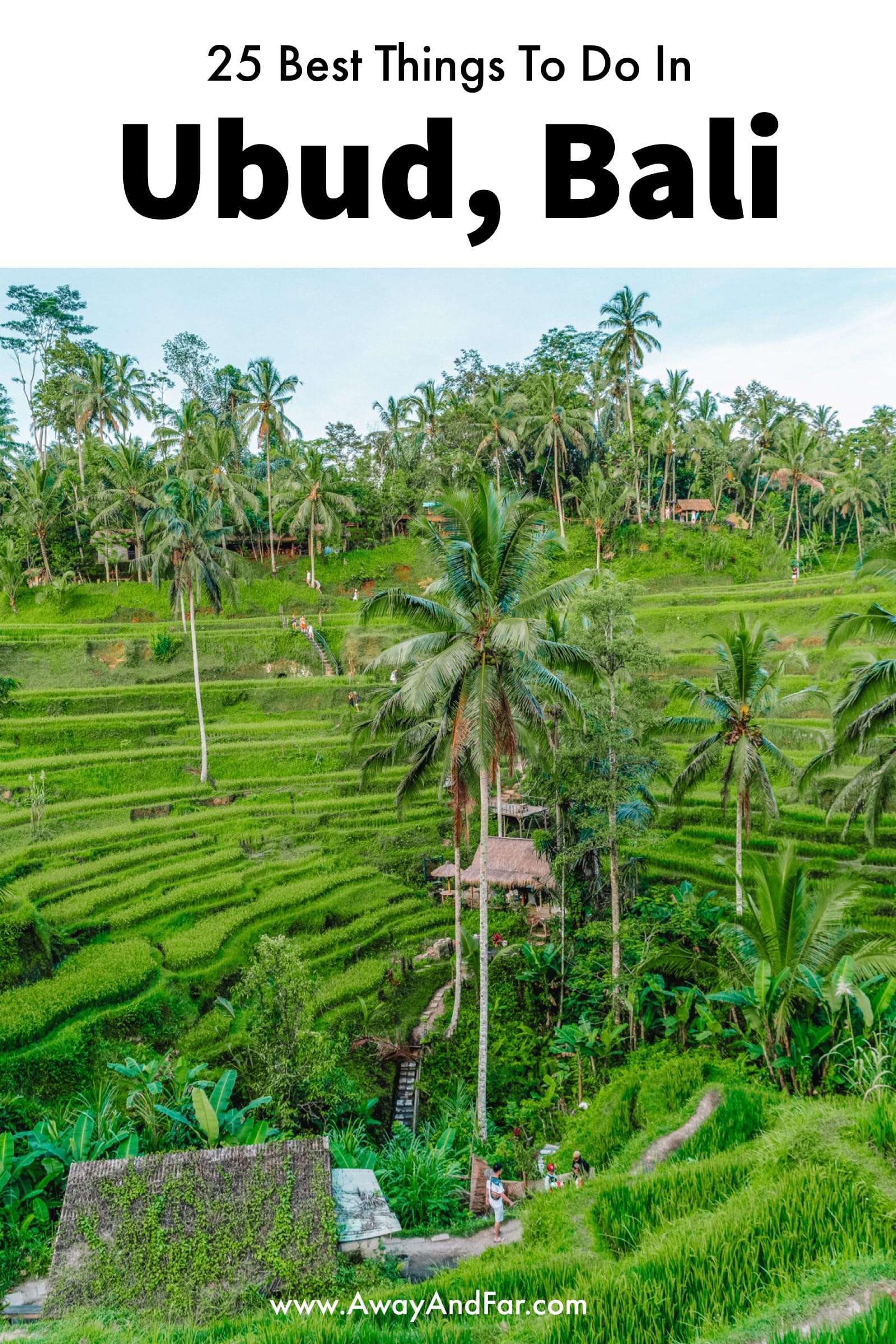 1.) Sacred Monkey Forest Sanctuary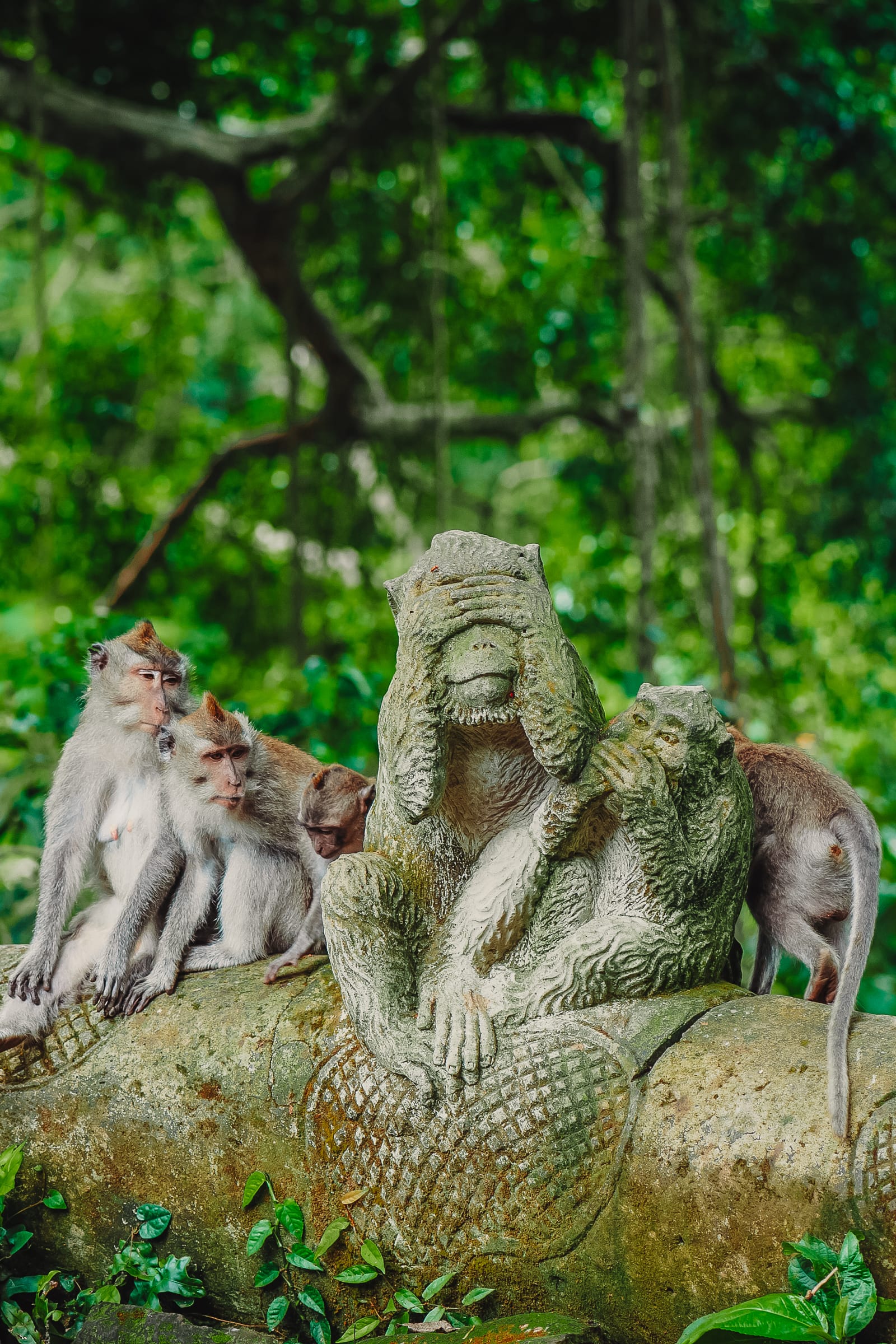 MON.KEY FOR.EST O.M.G.!!! 😱😱😱
How wandering through a majestic forest filled with temples dating from the 14th century and adorable monkeys everywhere doesn't sound like the most awesome experience of all time to everyone, I'll never know. You're even allowed to feed them bananas! It's so amazing!
Okay, I do have to add though – adorable as those monkeys are, they'll run away with your sunglasses, backpacks and anything else you let them have so keep an eye out on your belongings if you're not planning on giving them away to the monkeys.
2.) Ubud Palace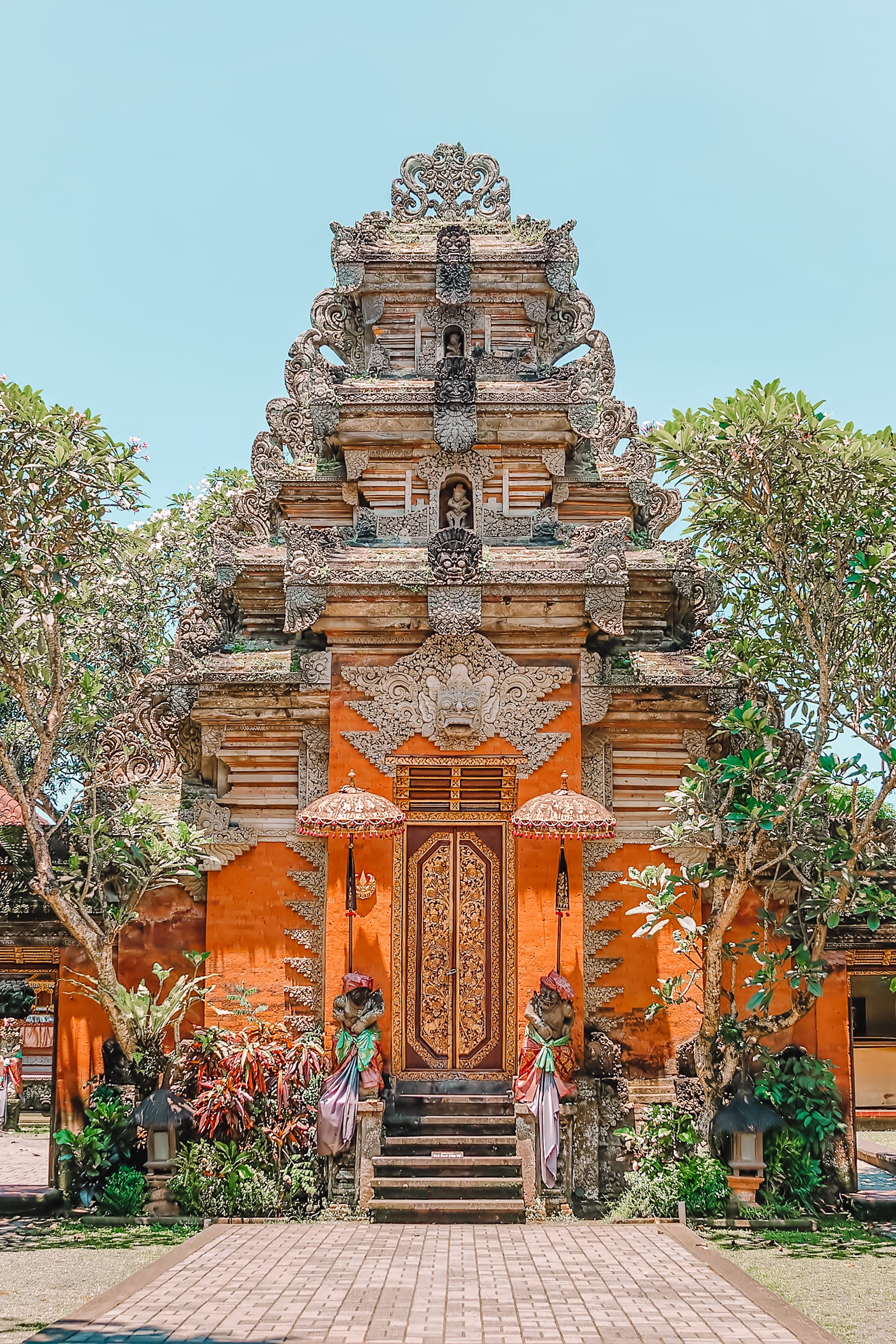 The Ubud Royal Palace is one of the most prominent places in Ubud, as you could imagine (it is a palace after all). Located right in the middle of a main intersection, it'd be hard to miss.
Built in 1823, the palace is well-preserved and adorned with quaint little gardens. Here is where you can watch a traditional Balinese dance performance in the evening, making it one of the best things to do in Ubud.
3.) Tirta Empul Water Temple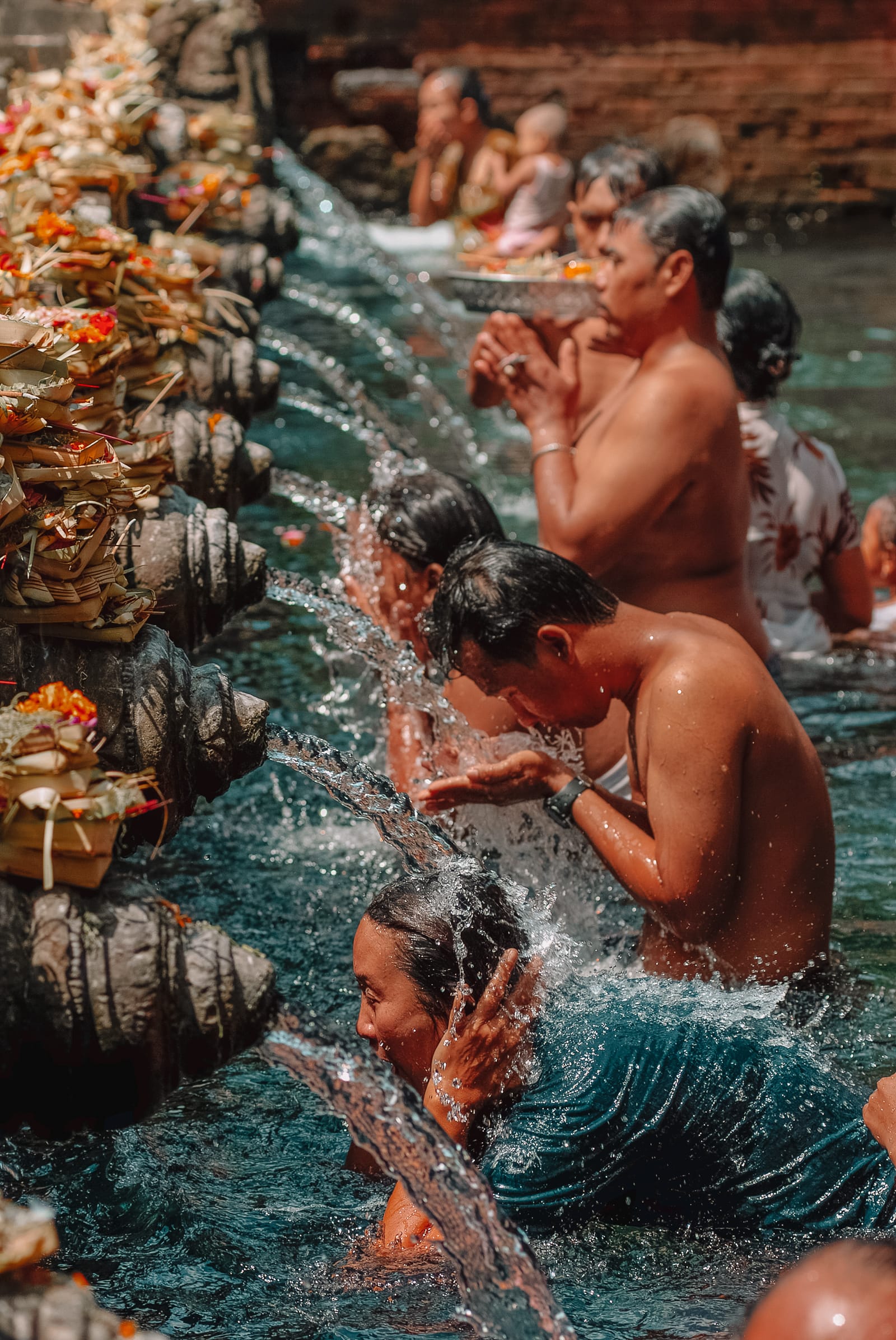 Treat your spirit and bath in holy spring water at the serene Tirta Empul Water Temple. You need specific clothes to bath here which you can actually get at the temple.
It is also worth mentioning that you don't have to bathe here, there are a fair few amazing spots to check out at Tirta Empul Water Temple even if you're not looking to bathe here.
4.) Goa Gajah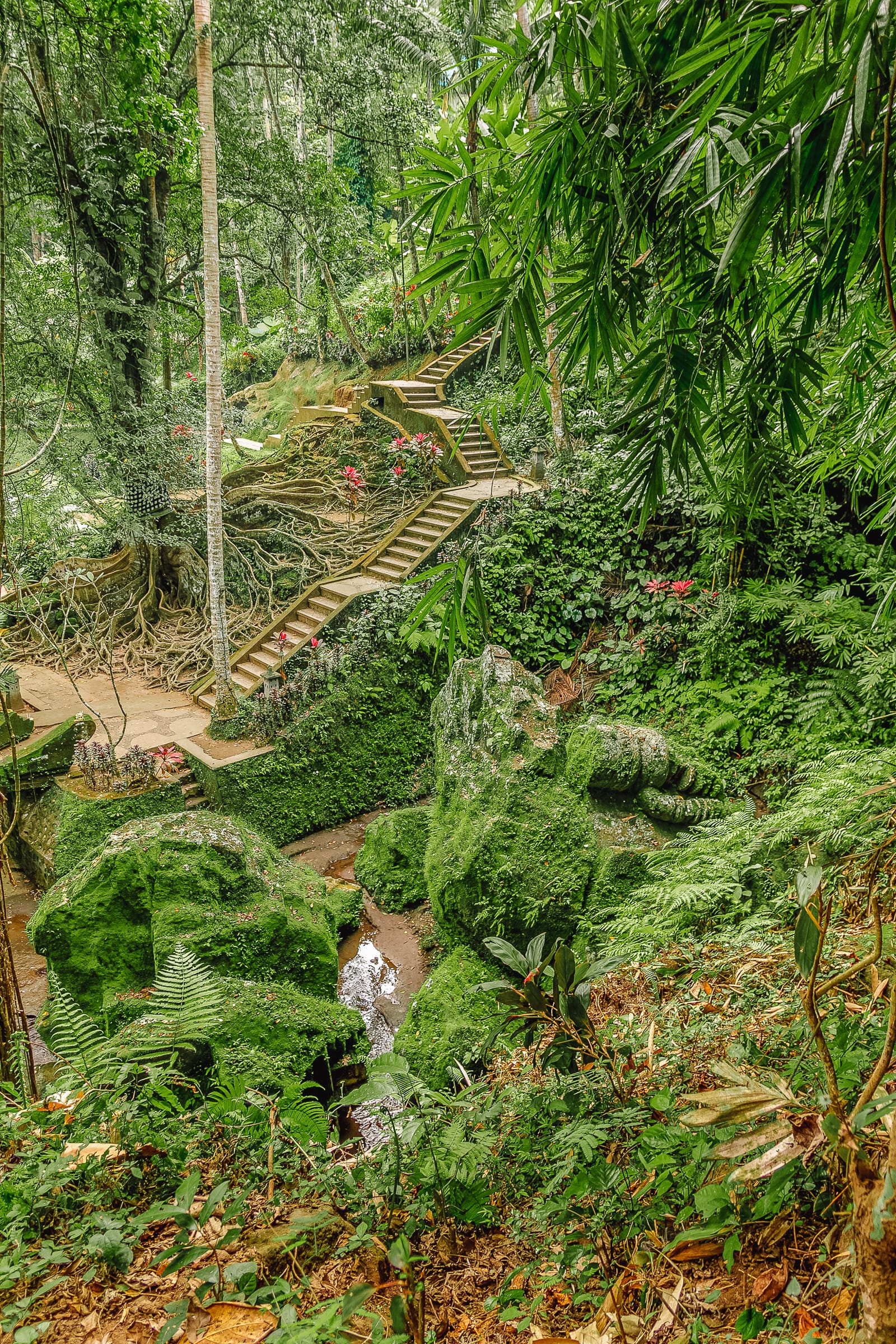 Explore the elephant cave, Goa Gajah and you'll see why it's one of the best things to do while visiting Ubud.
This majestic piece archaeology is located in a labyrinth of temples in the Bedulu Village. Once inside, you'll find a shrine and awesome cave paintings.
5.) Tegenungan Waterfall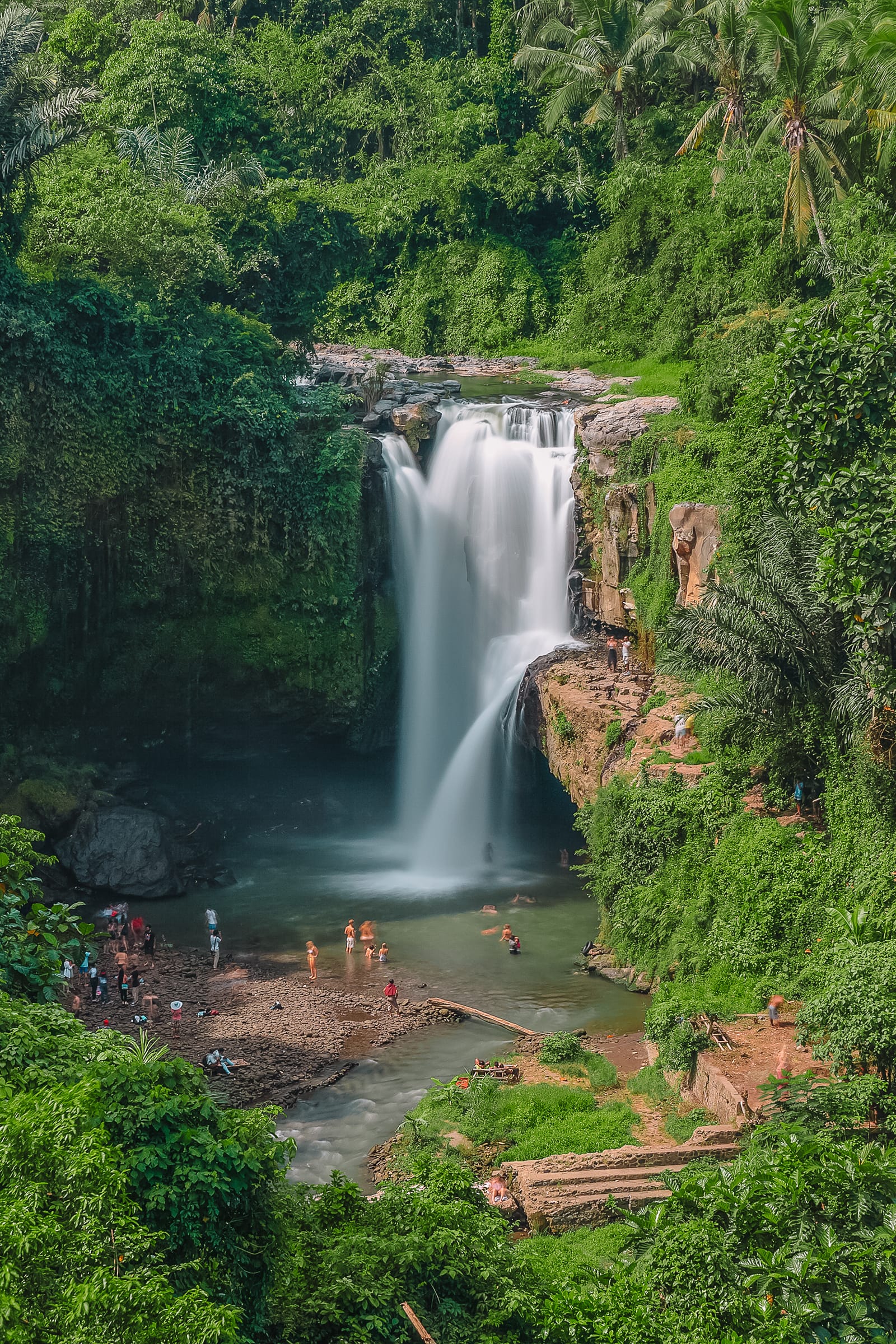 We all know size doesn't matter 😉😁 and the Tegenungan Waterfall is proof of that.
While it's not the biggest waterfall you'll see, with the natural beauty surrounding you and clear blue water bathing pool, you'll find yourself impressed.
6.) The Blanco Renaissance Museum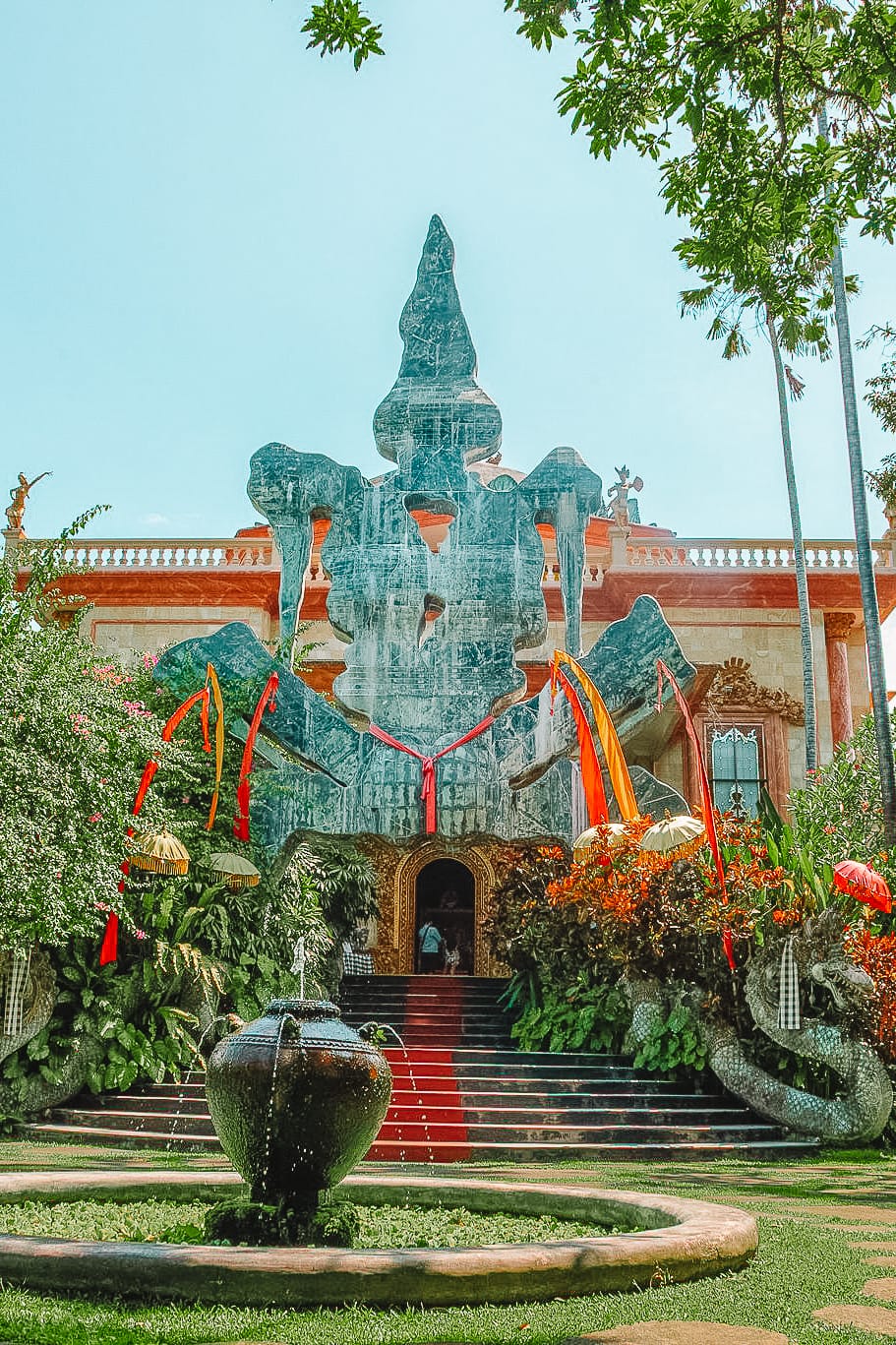 Sitting on a hill overlooking jade-coloured rice fields, wander through the Blanco Renaissance Museum viewing exhibits of paintings, poetry pieces, collages, and even lithographs.
What makes this museum unique is that many of the pieces are modelled on Balinese women.
7.) Eat at Bebek Bengil
Indulge at a famous Ubud restaurant, Bebek Bengil. Enjoy views of beautiful rice paddies as you eat delicious food.
Because its name translates to "Dirty Duck," it should be obvious that the menu heavily features duck. If you're looking to try some traditional Balinese food, don't worry, they have that too.
8.) Pura Taman Saraswati Temple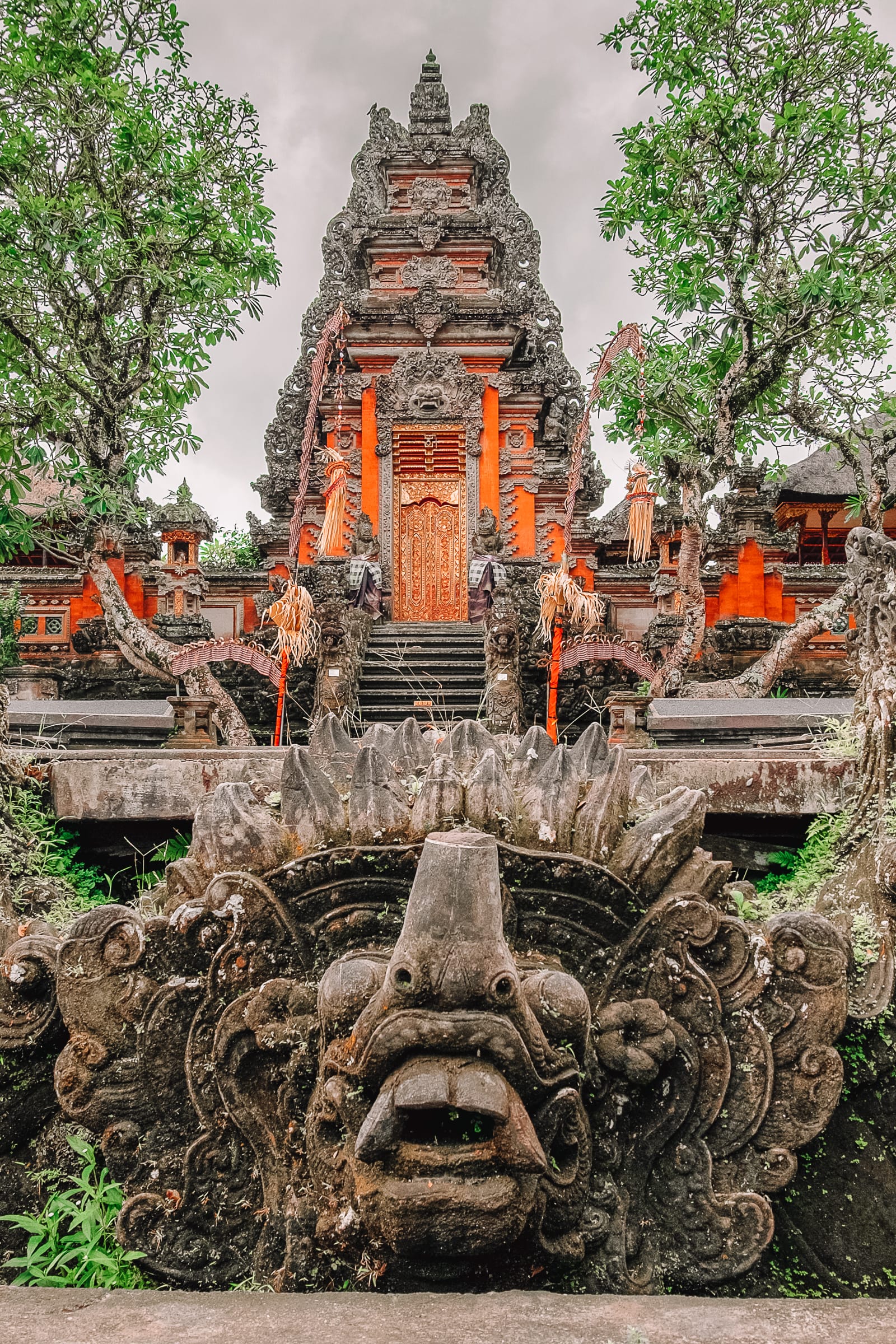 Dedicated to the Hindu goddess of wisdom, this charming temple features intricate carvings of Saraswati all over the building as well as fountains.
If you're looking to obtain some wisdom from said goddess, then, according to legend, you are to bathe or drink from the lotus adorned pond. You can watch a traditional dance performance here as well.
9.) Campuhan Ridge Walk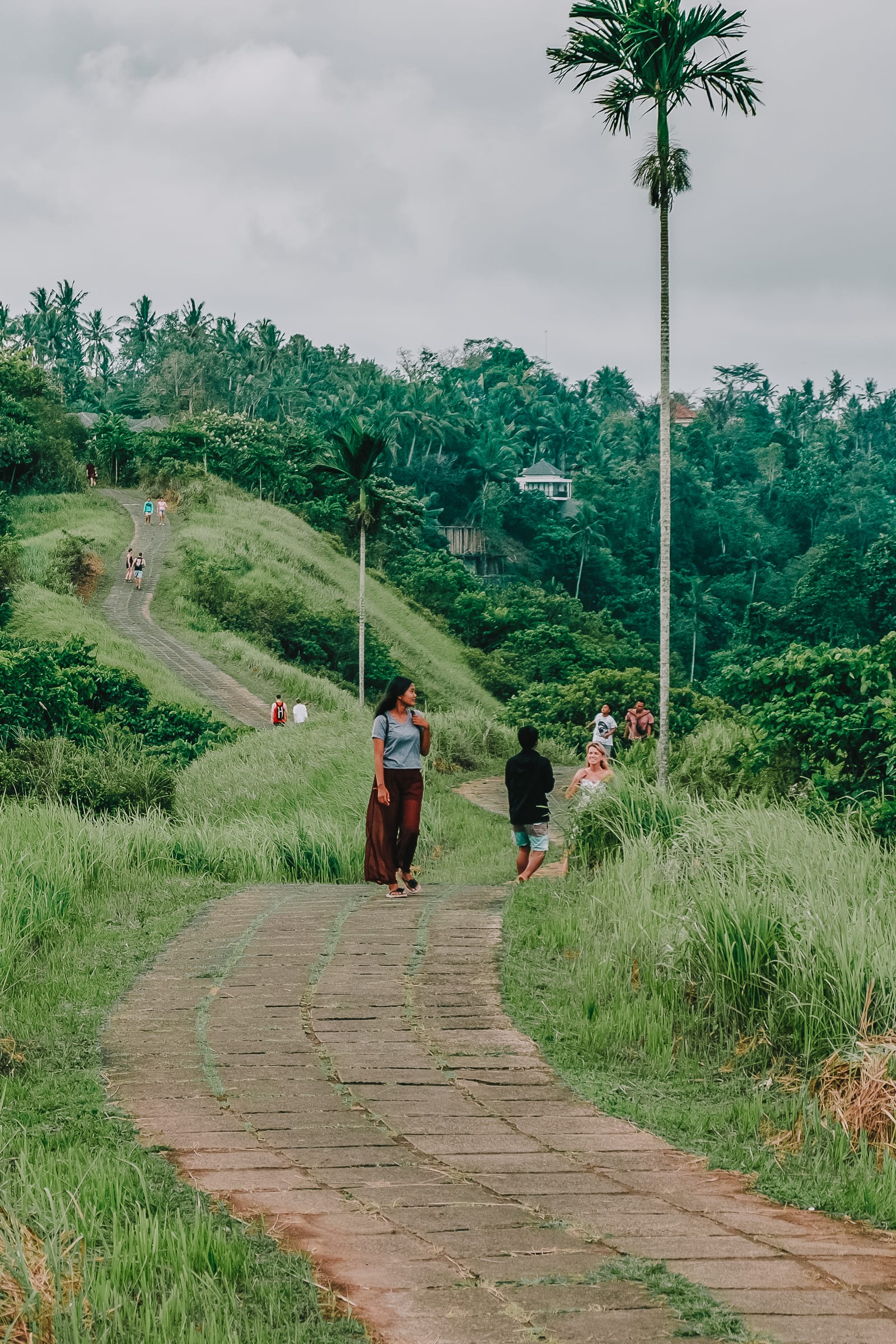 Stretch your legs, get away from civilization, and take in some of the most beautiful scenery Ubud has to offer on the Campuhan Ridge Walk, which overlooks gorgeous green valleys.
10.) Tegallalang Rice Terraces/Rice Fields Walk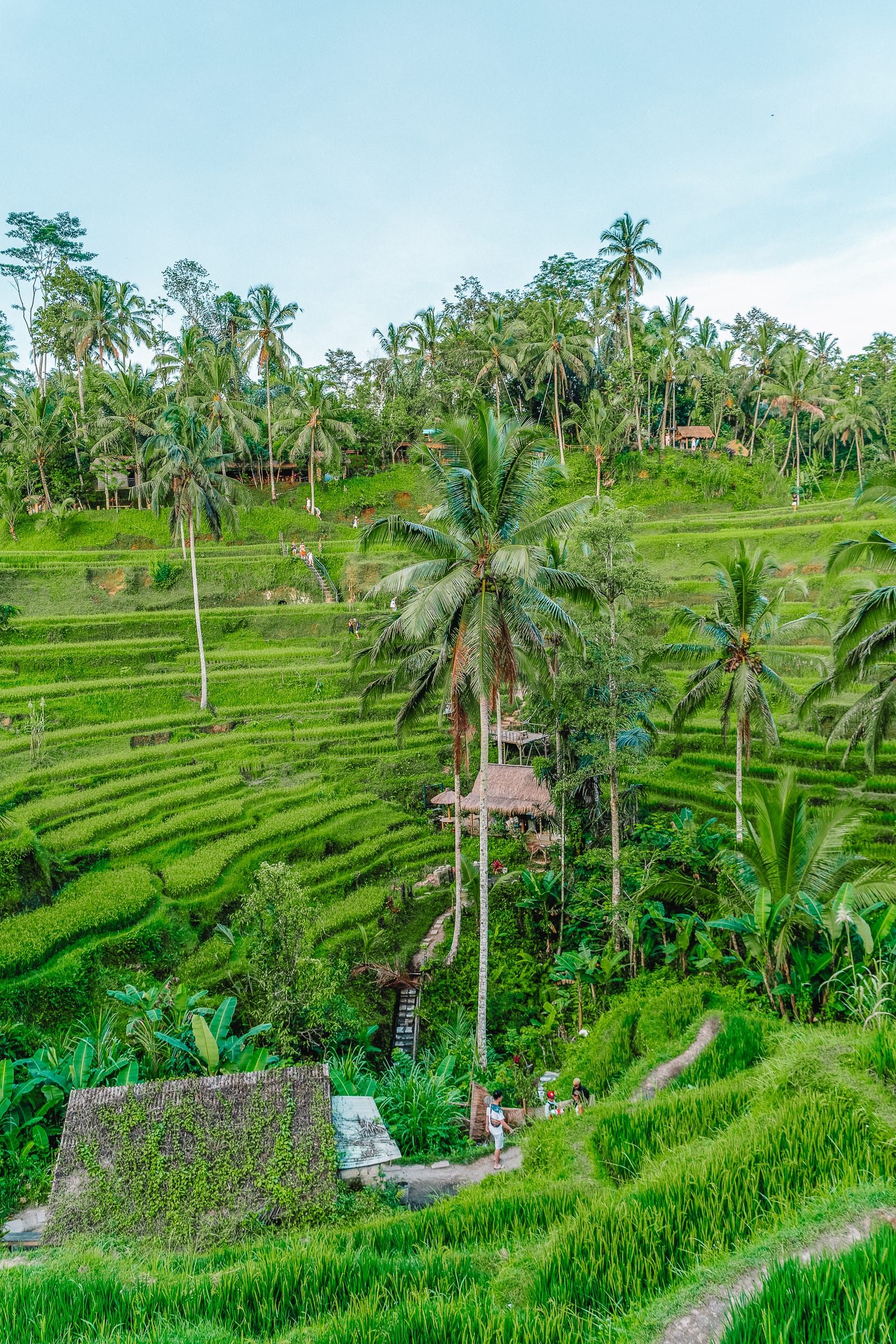 When in Rome, I mean, Indonesia, you have to walk through the absolutely stunning rice fields. They're everywhere, and they're like a work of art.
A beautiful one, in particular, is the Tegallalang Rice Terraces due to its landscape that looks like natural steps, making it one of the best things to do in Ubud.
11.) Ubud Market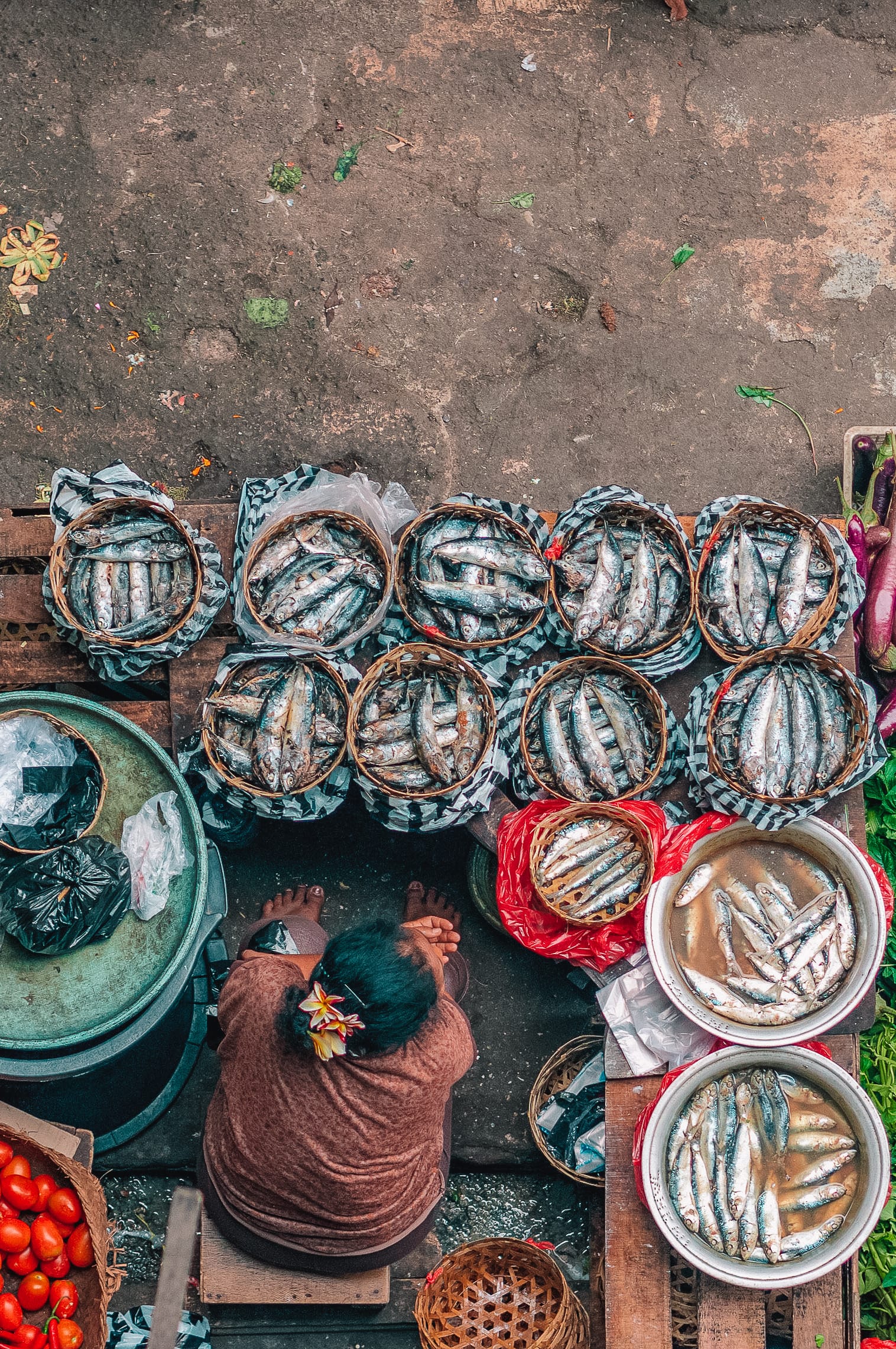 Hit up the traditional Ubud Market. Buy yourself some fruit and vegetables in the mornings and some arts and crafts in the afternoon. Not many people can say they own a legit hand-crafted piece from Indonesia.
12.) Gianyar Night Market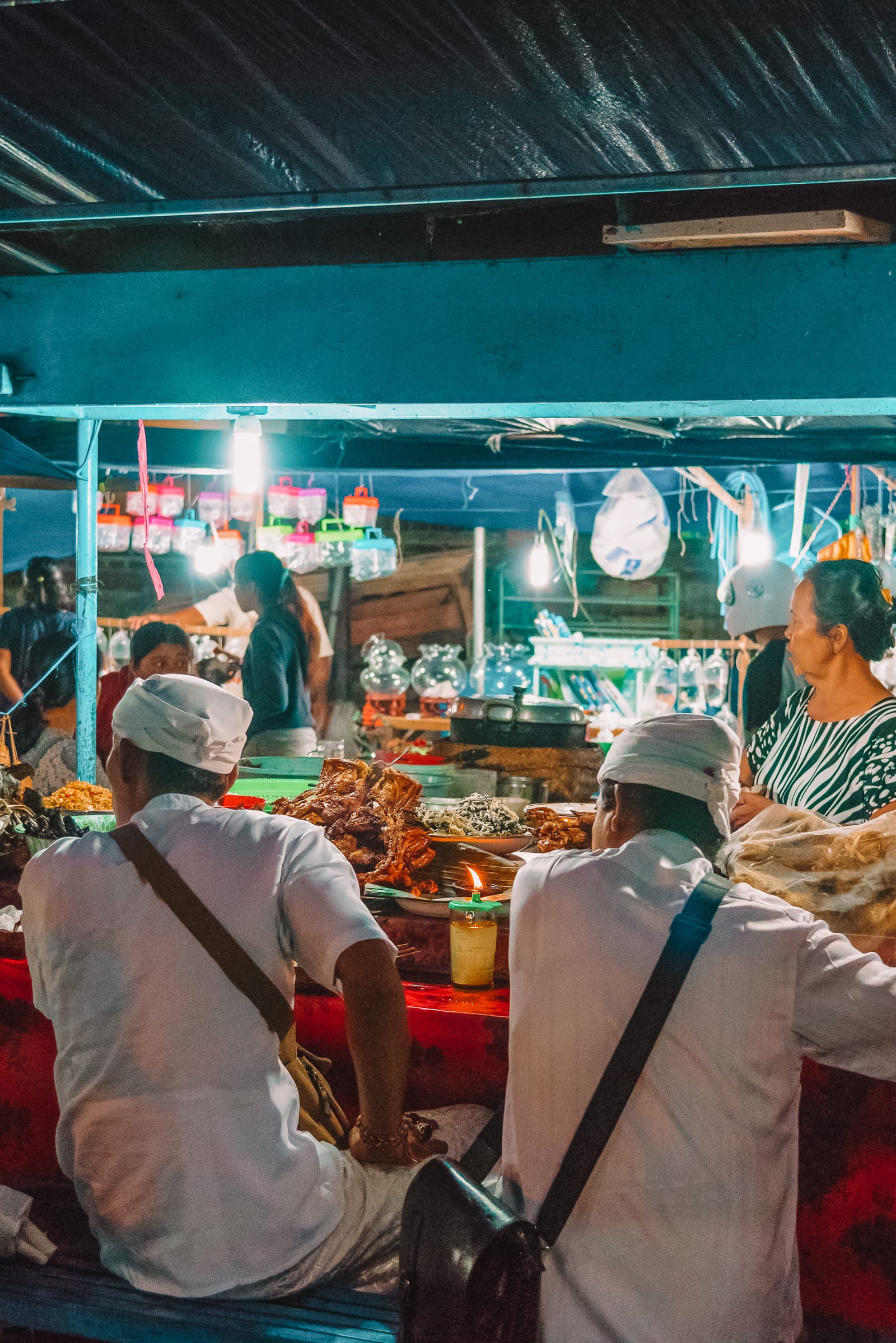 After shopping at the Ubud Market and the sun has set, head your way over to the Gianyar Night Market.
Located outside the centre of Ubud, you will be delighted with the local heritage, delicious food, and traditional Balinese snacks, such as satay, fried bananas, and dainty little cakes.
13.) Botanic Garden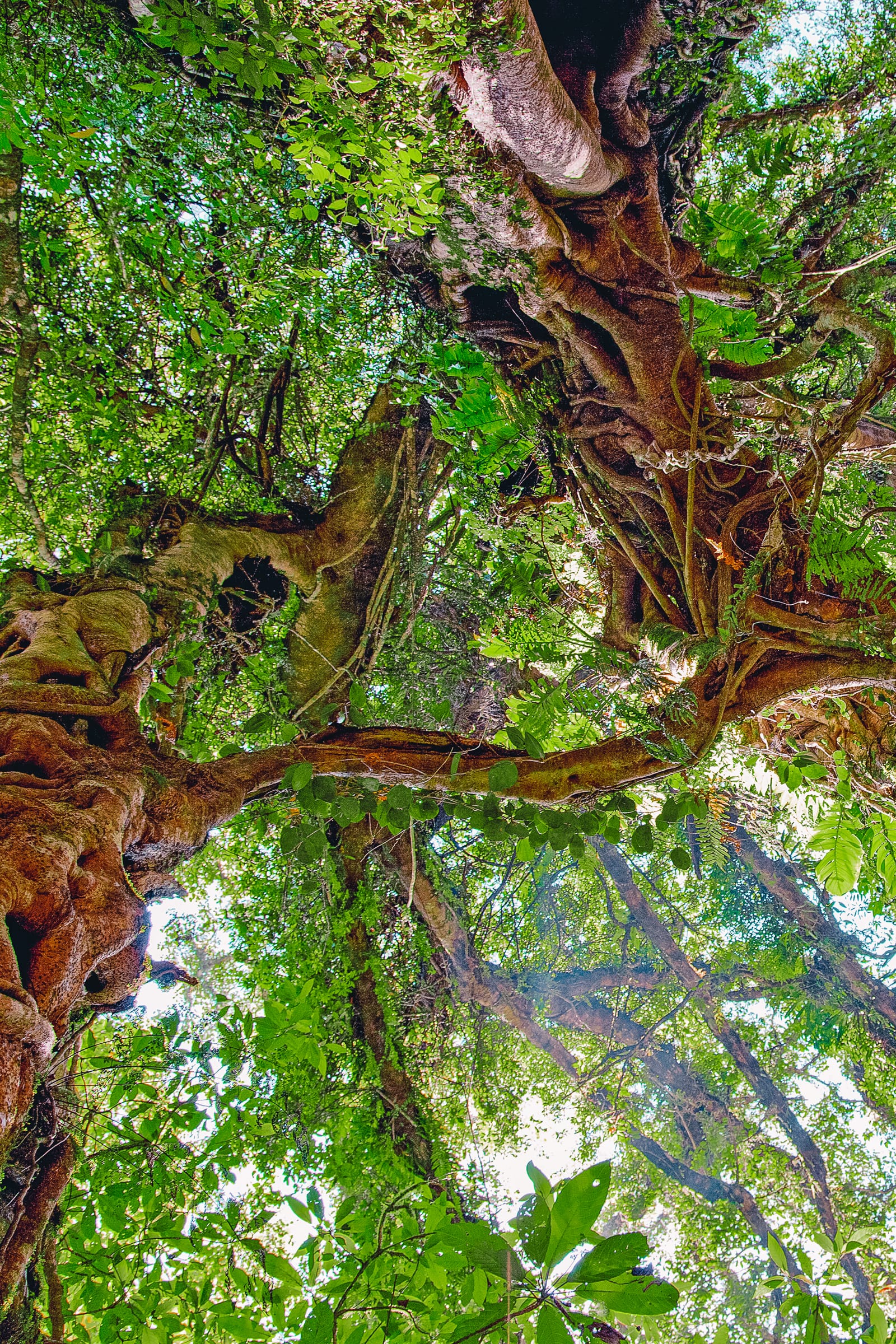 If you have to describe Ubud with one colour, that colour would be green. There's lush green nature everywhere, and you can see even more beautiful shades of green at the Botanic Garden.
With over 14 acres of nature to wander through (and an impressive greenhouse), you'll be in awe for hours.
14.) Agung Rai Museum of Art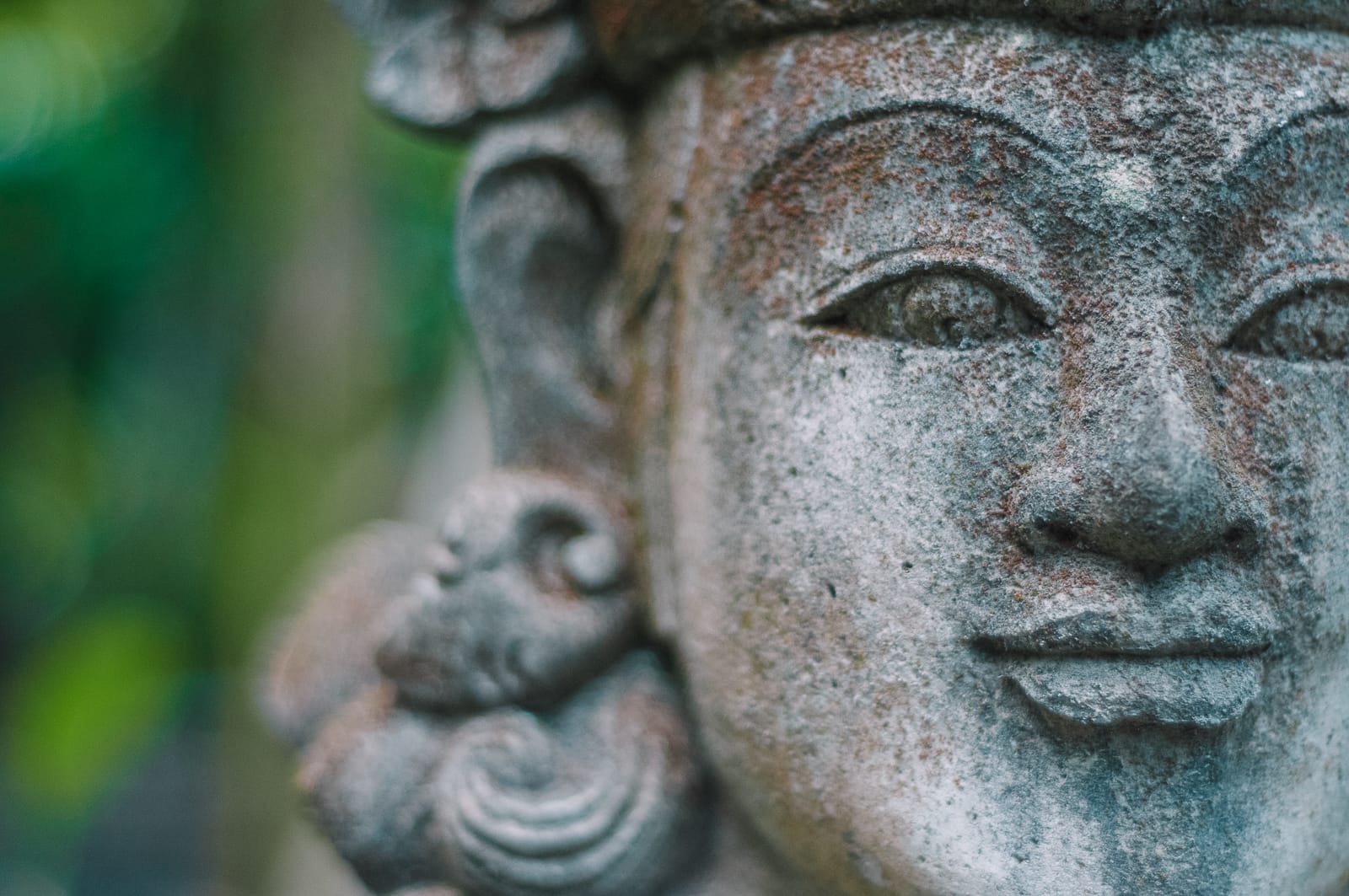 Appreciators of art and culture can find themselves at the Agung Rai Museum of Art, a gallery and cultural centre rolled into one. Learn about Bali culture and be impressed by the artwork of Anak Agung Gede Rai.
15.) Neka Art Museum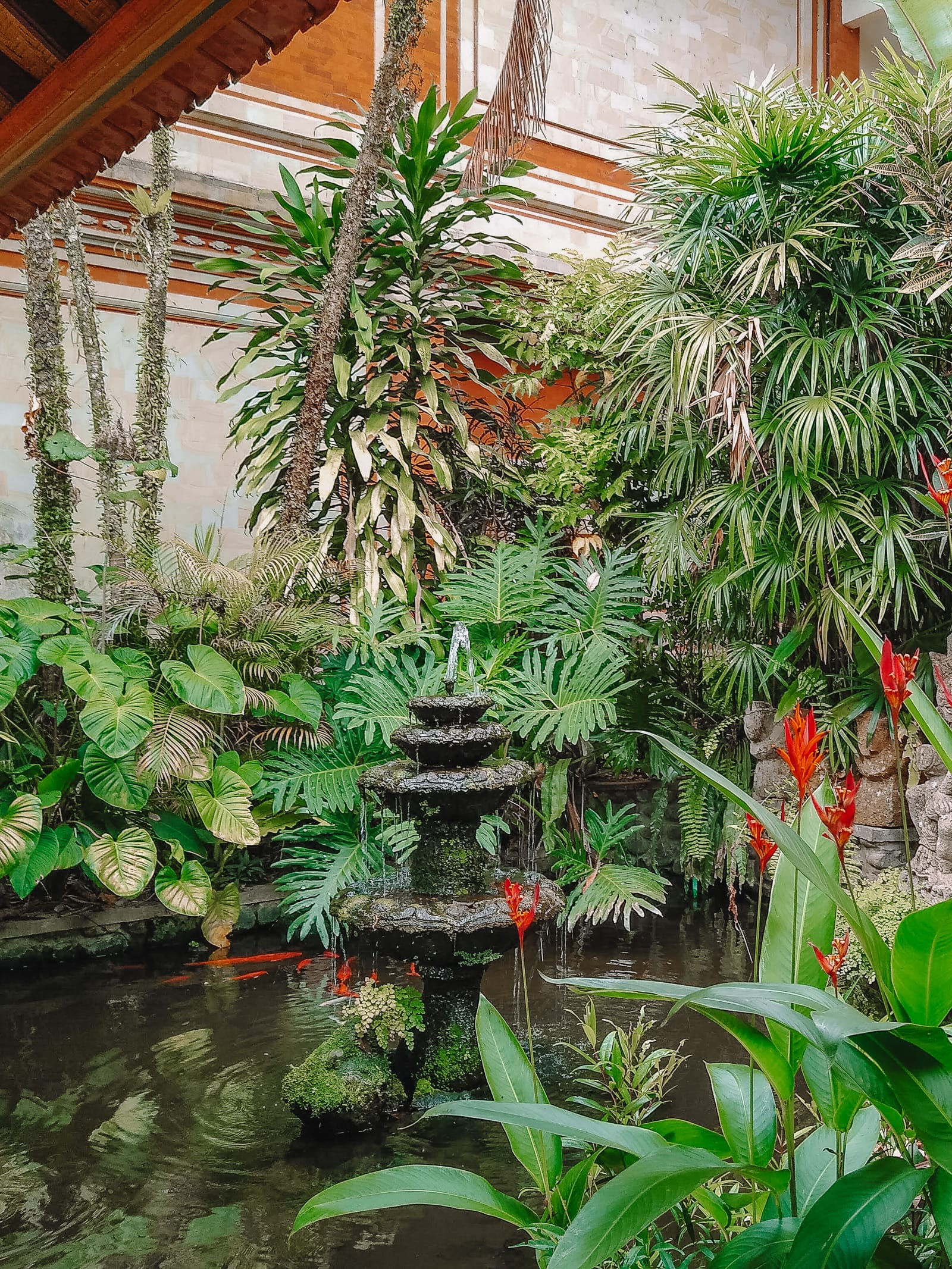 After looking at Agung Rai's art, head over to the Neka Art Museum, filled with modern and ancient pieces.
While preserving Balinese art of the past and featuring local new talent, you'll not only learn about Indonesia art, but you'll also find a multitude of displays, ranging from paintings to jewellery.
16.) Eat at Murni's Warung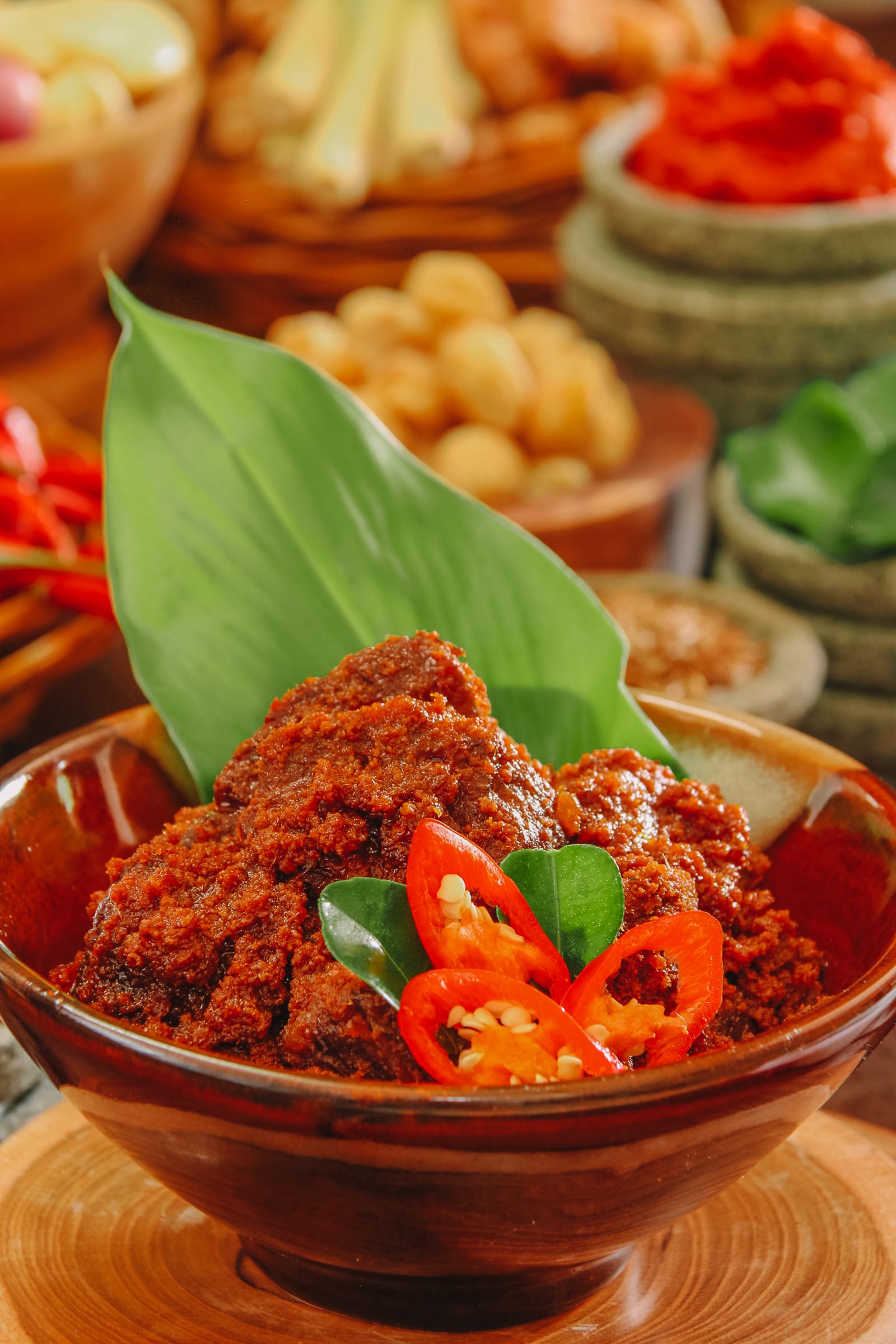 With the claim to fame being Ubud's first "real restaurant," you have to eat some outstanding Balinese cuisine at Murni's Warung.
Murni's is unmatched with the amazing ambience set in a jungle above a roaring river. It's the most peaceful and beautiful spot to eat and drink in Ubud.
17.) Museum Rudana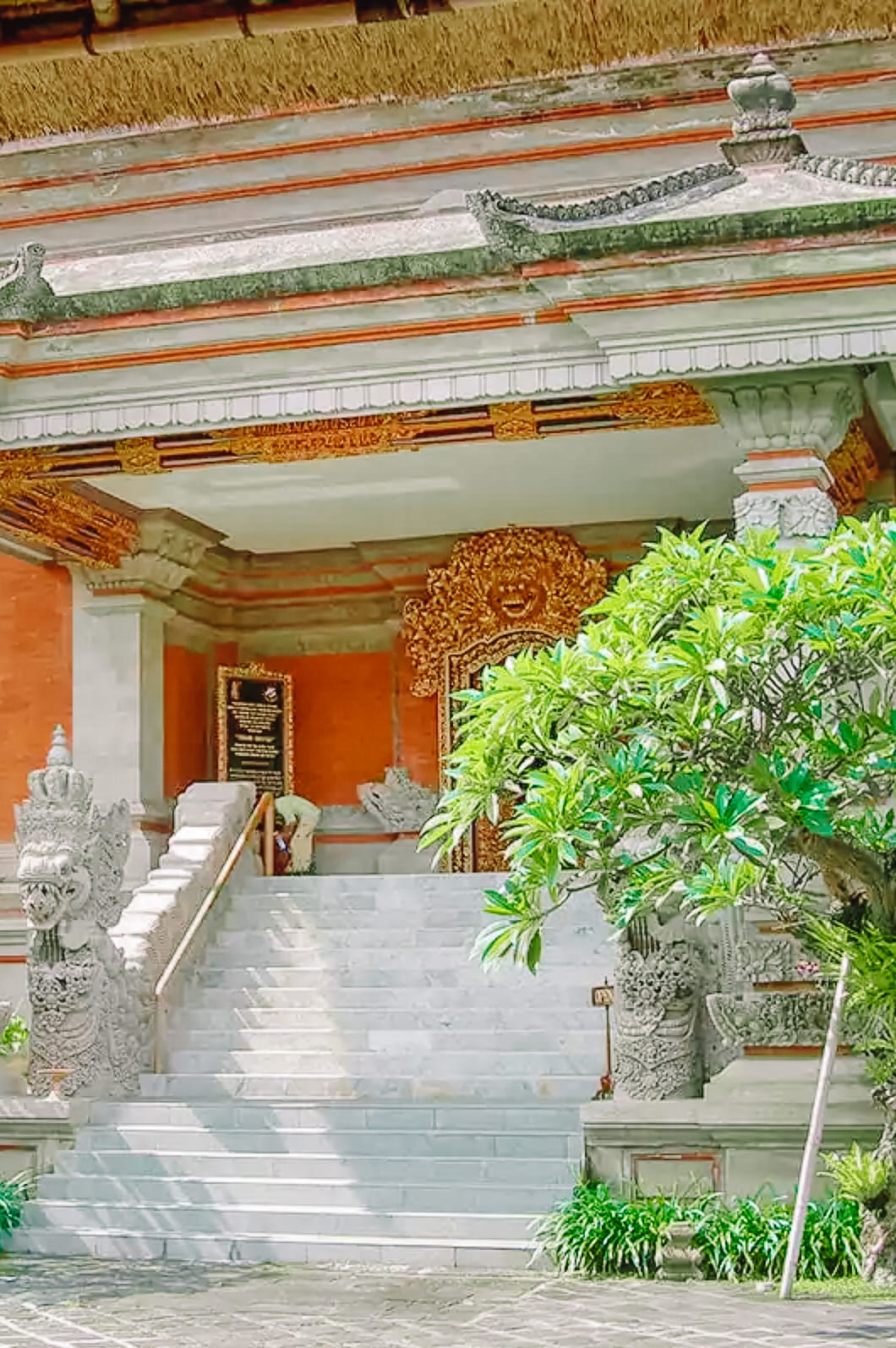 Overlooking lush emerald rice fields sit the Museum Rudana, spanning three floors with art-related memorabilia.
Not only can you peruse some 400 pieces that include traditional paintings and antique relics, but you can also buy some of the modern pieces you see. Pretty fancy.
18.) Watch a Kecak Dance Performance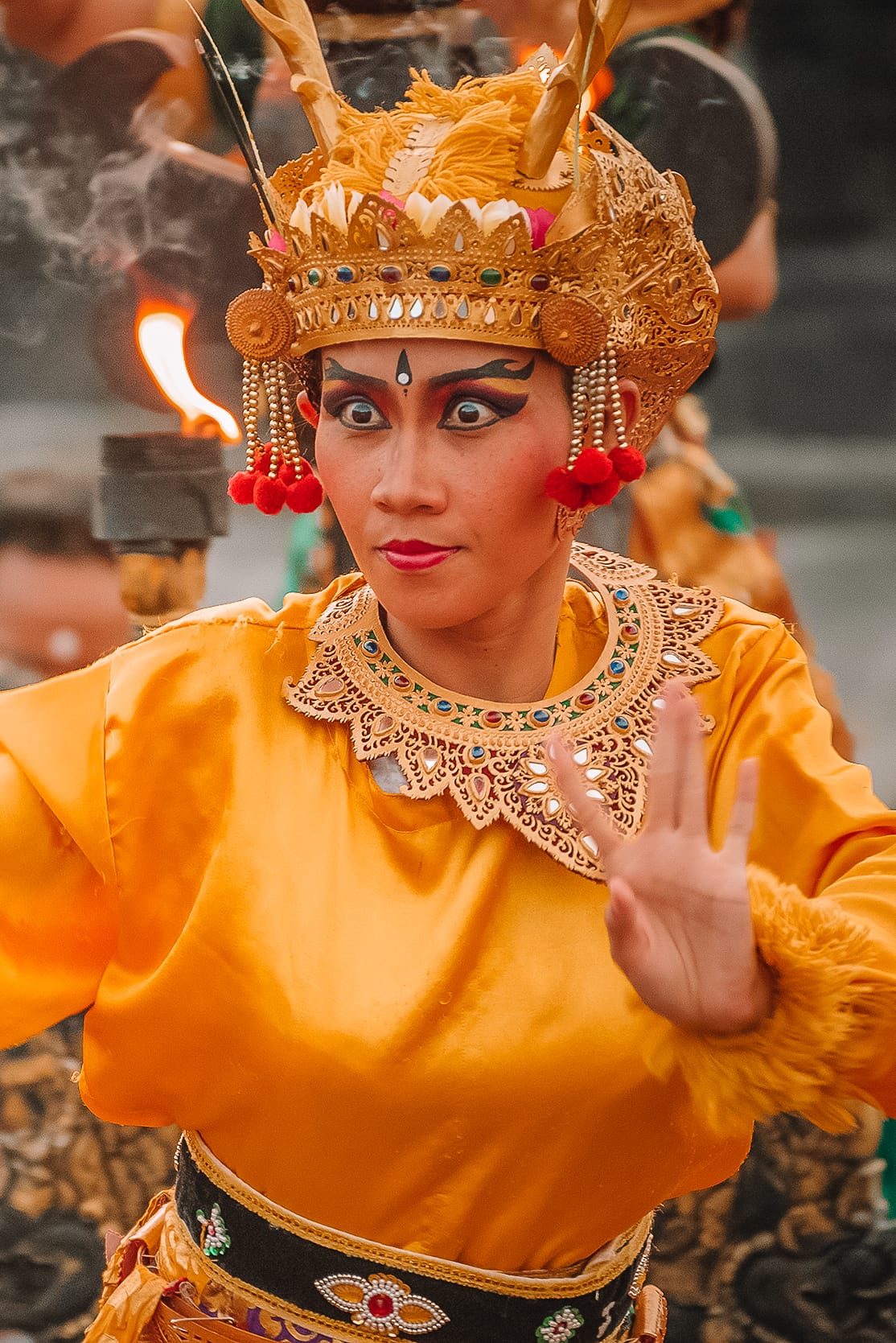 You can't miss one of Ubud's famous traditional dance performances. It's one of the best things to do when you're here. Be impressed by dancers clad in beautiful costumes recreate a story from the Ramayana.
What's even more impressive is that all 150 families in the village are involved in the performances and the proceeds (tickets cost 75,000 IDR or $5.50) go towards temple activities.
19.) Pura Gunung Kawi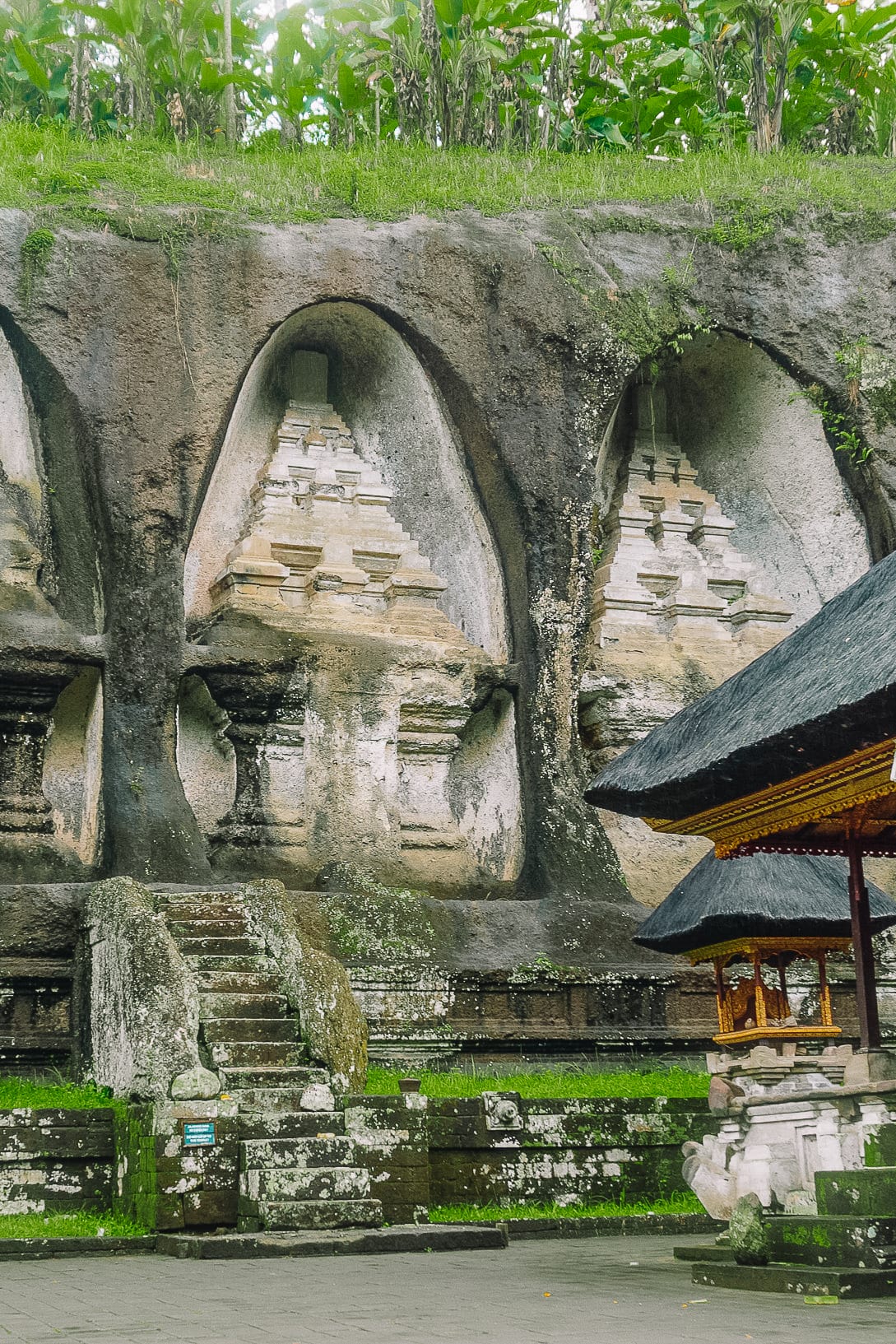 Only a 30-minute drive from Ubud, visit the ancient temple Pura Gunung Kawi.
Located at the bottom of a river valley, marvel at the beautiful 11th-century shrine carved out of rock. You can try to make your Instagram friends jealous, but pictures can't do it justice.
20.) Batur Volcano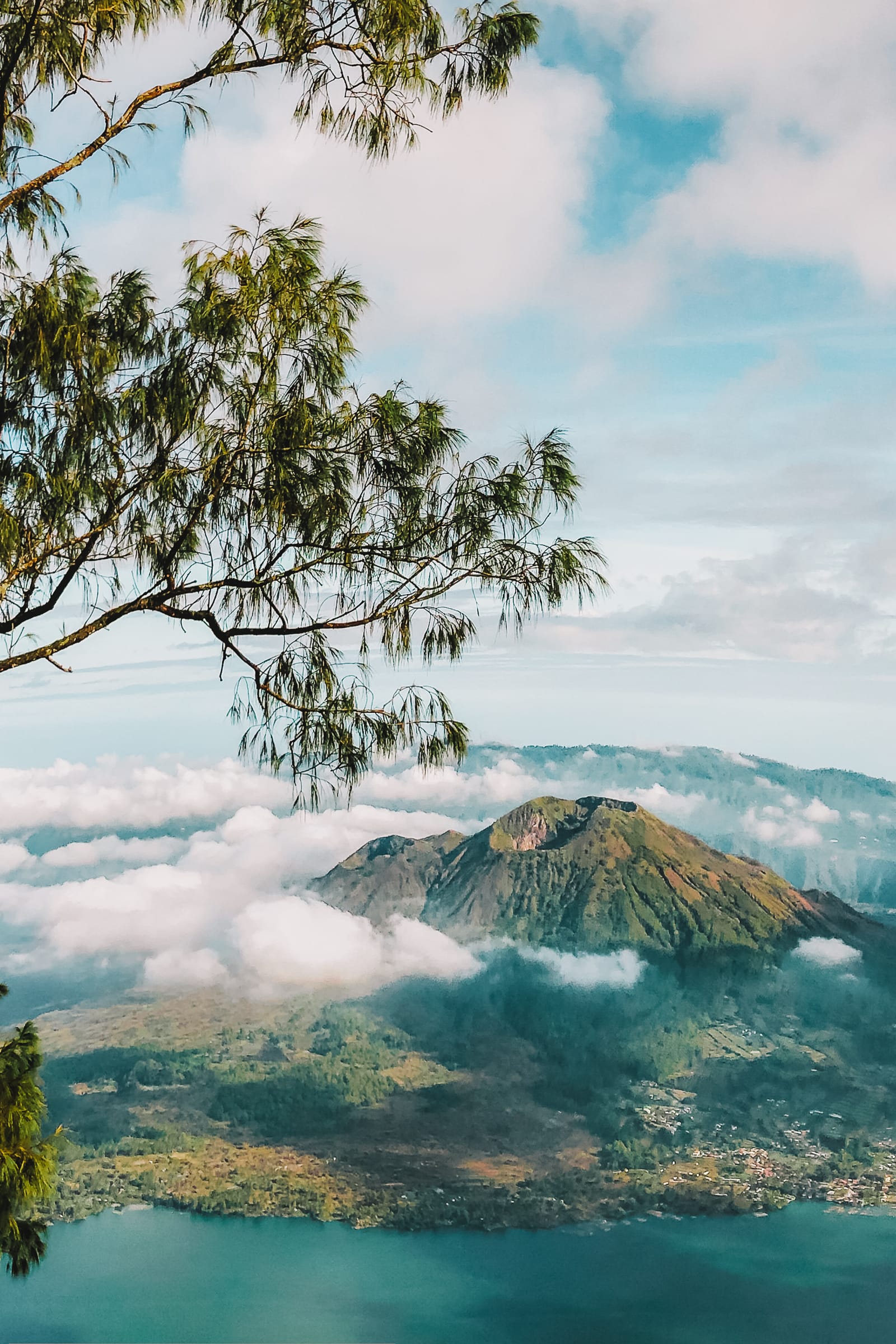 Travel about an hour outside of Ubud and hike the Batur Volcano at sunrise.
There are several trekking tours offered, and some come with combined activities, such as breakfast, touring a coffee plantation, or seeing natural hot springs. It's truly an amazing experience.
21.) Zen Hideaway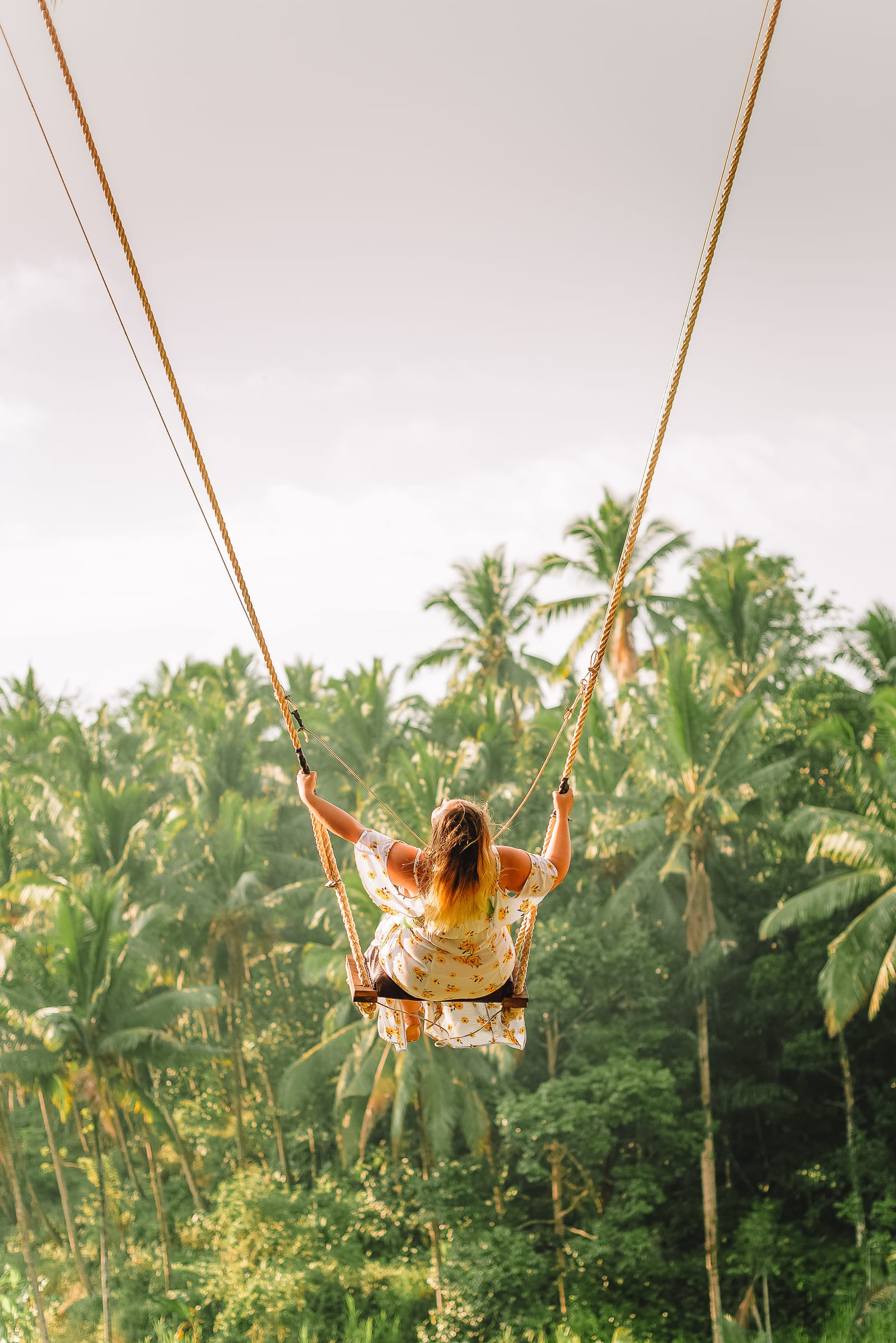 Located in a traditional Balinese village about 20 minutes from the centre of Ubud, you can find an unbelievable hidden gem. Like, words can't explain how awesome.
At Zen Hideaway, you can get the most incredibly astonishing views of the Ayung River, a mini waterfall, rice fields, and Mount Agung as you glide through the air on a swing hanging between two coconut trees on top of a hill.
The thrill, the jungle views- it's the most spectacular experience. It's definitely one of the best things to do in Ubud.
22.) Rent a Motorbike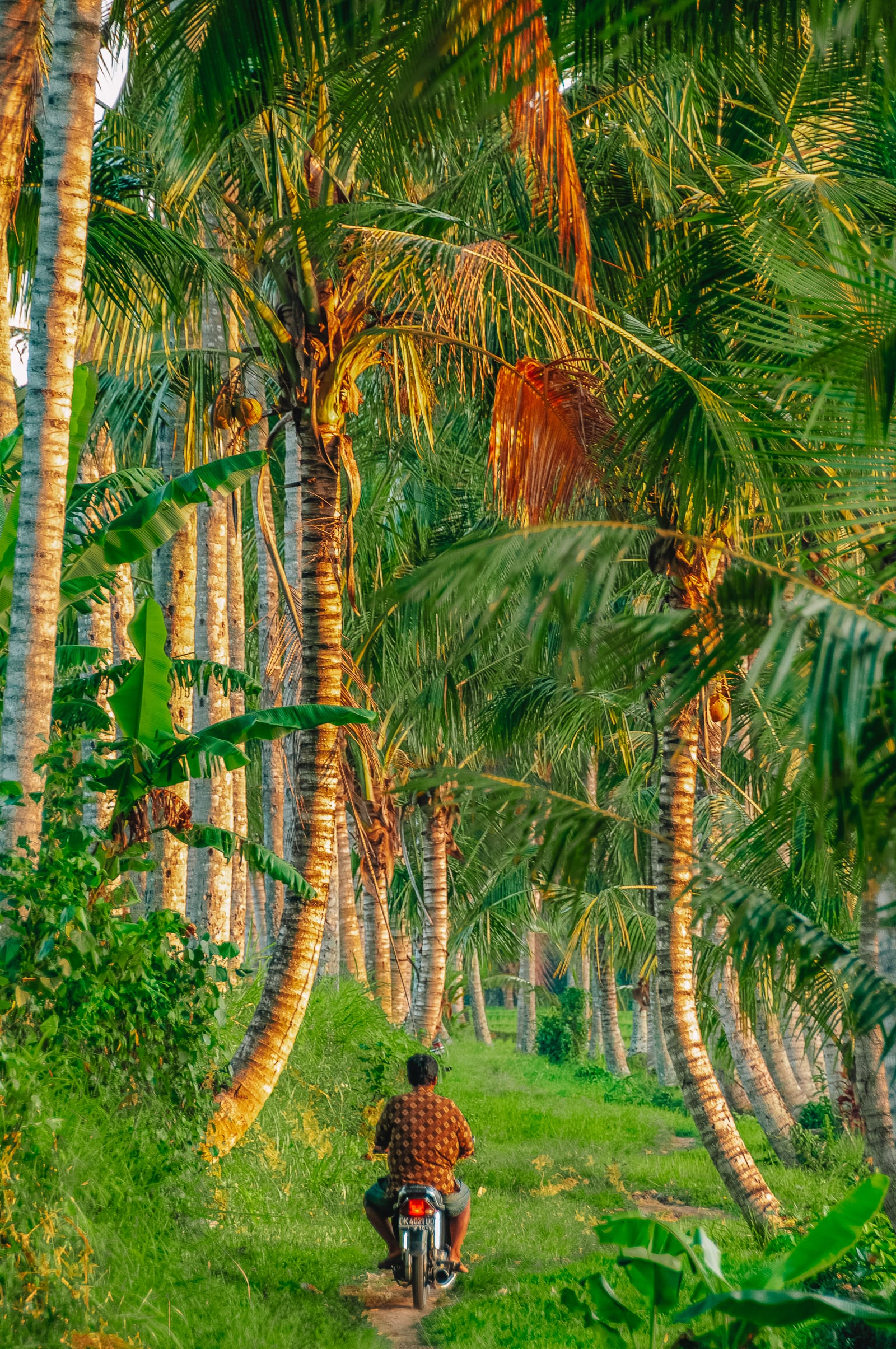 Not renting a motorbike while in Indonesia is like not renting a bike while in Amsterdam. It's just silly because it's the best way to explore the countryside surrounding Ubud at a cheap price (50,000 IDR – $3.70 a day).
23.) Yoga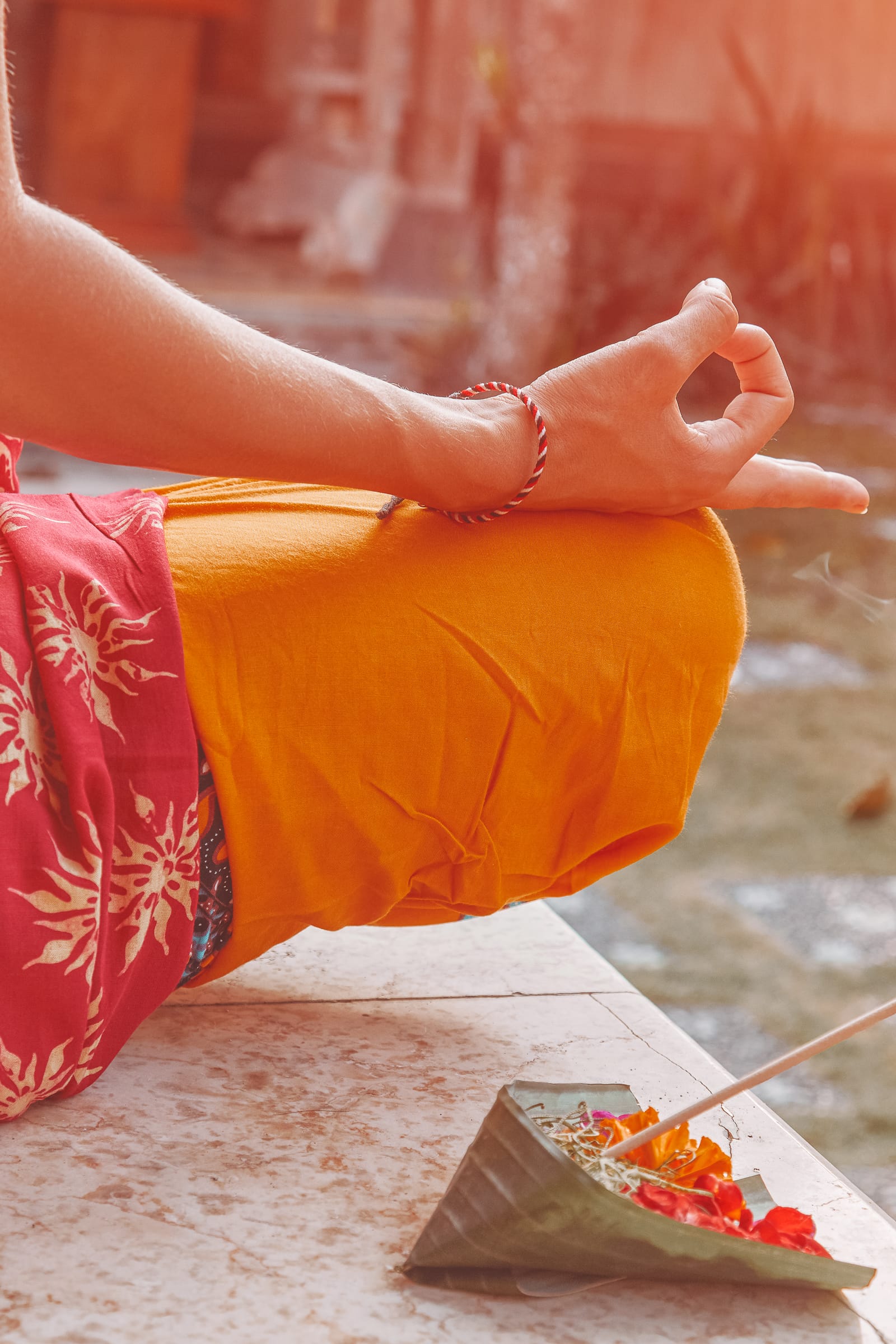 Ubud is famous for its yoga retreats, so it just makes sense to take a class while you're here. There are plenty of retreats to choose from, but word on the street is Yoga Barn is one of the best.
With a wide range of classes for all different ability levels, you'll be able to find something that best suits your needs.
24.) Spa Day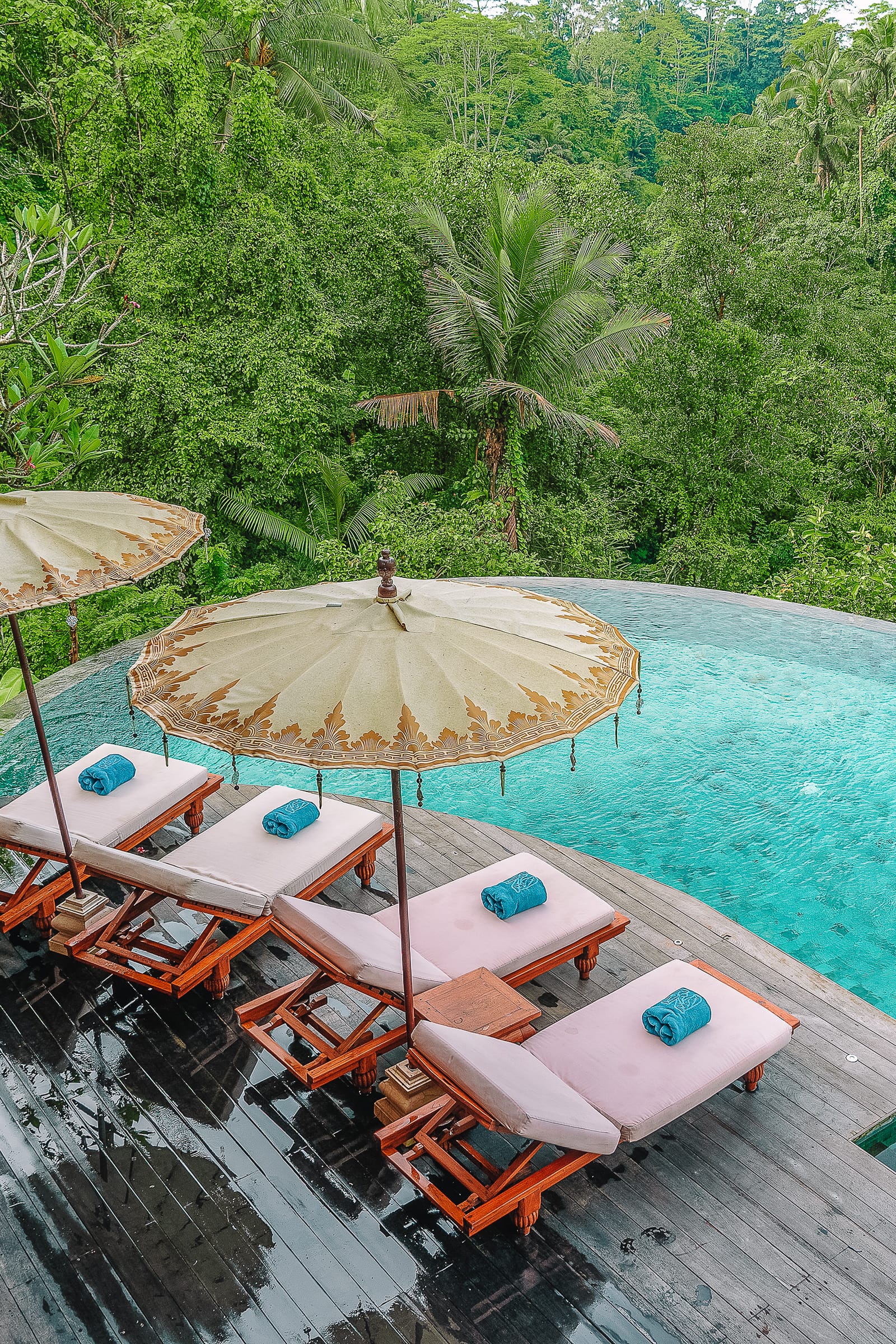 Treat yourself and have a spa day at Lembah Spa, one of the best spas in Ubud. Get a facial, heated stone massage, or mud bath while you look at stunning views of the Patanu River and lush green jungle.
25.) Monkey Forest Road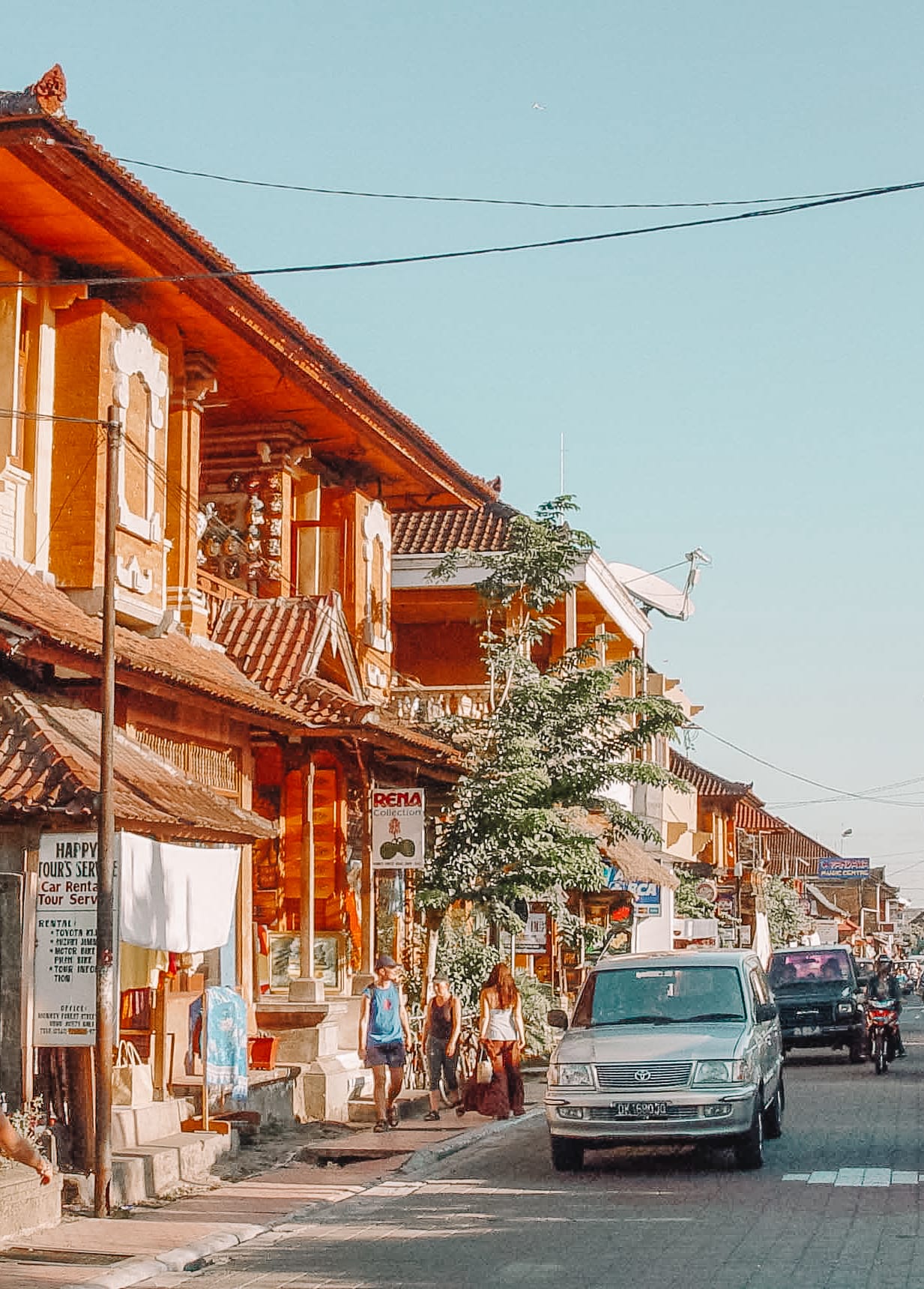 Before heading home, pick up a souvenir at one of the many shops along Monkey Forest Road. It's also home to high-quality boutiques, so spend some time shopping for clothes, jewellery, yoga gear, or home furnishings.