Barcelona is easily one of the best cities in the world to visit. The culture, food, beaches and world famous football team gives you so much to do you will wonder how to fit it all in but fret not – we've got you covered on what to do in Barcelona when you do visit!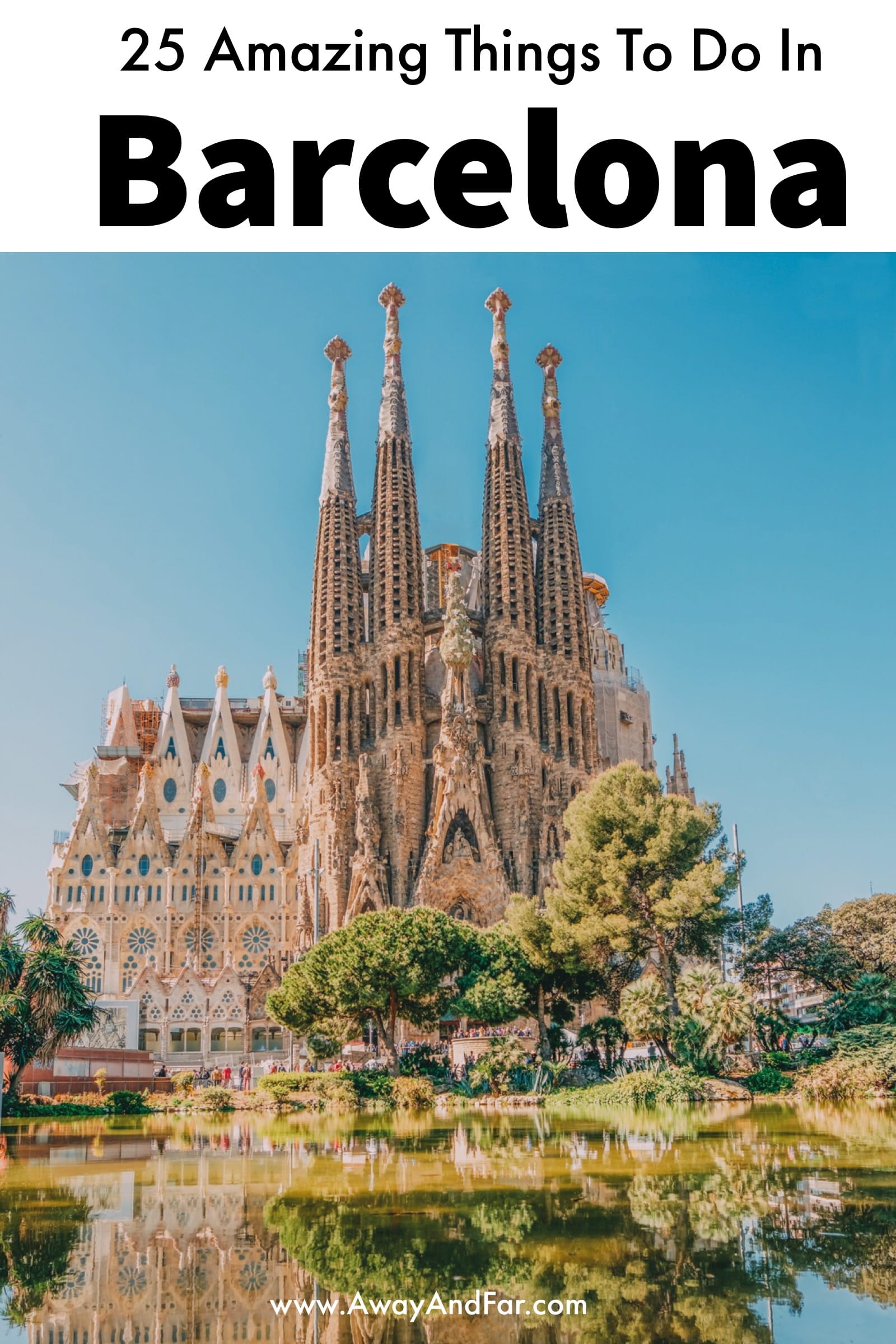 Without further ado, here are the 25 of the best things to do in Barcelona.
1.) Sagrada Familia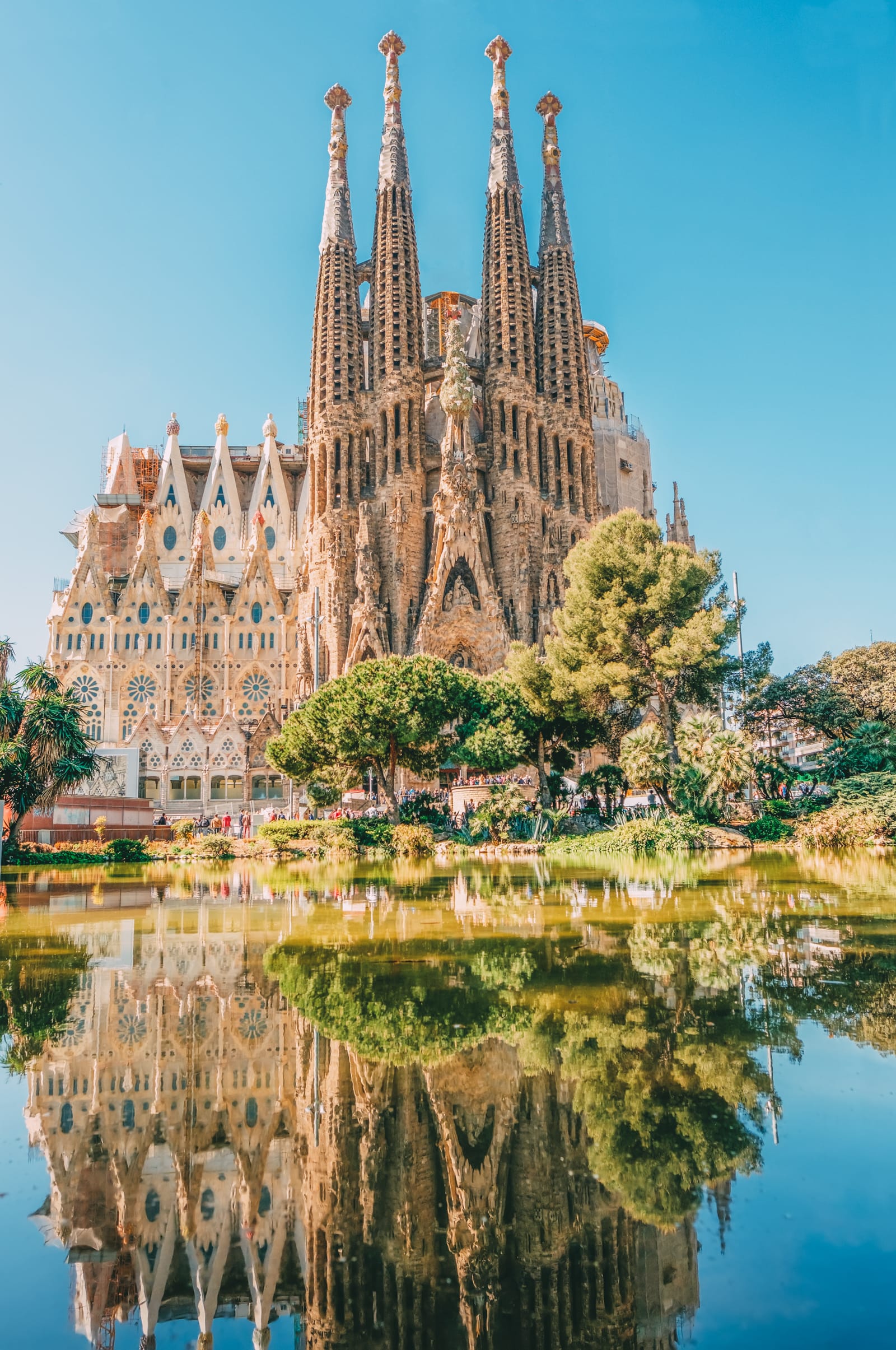 *Cranes removed in the photo above so you can see what it fully looks like.
We might as well start with the big one – The Sagrada Familia, this beautiful church is without a doubt one of the best things to do in Barcelona.
A top attraction and must see, visit one of Gaudi's most famous (unfinished) works and walk around the museum to capture the true essence of his work.
2.) Casa Mila (La Pedrera)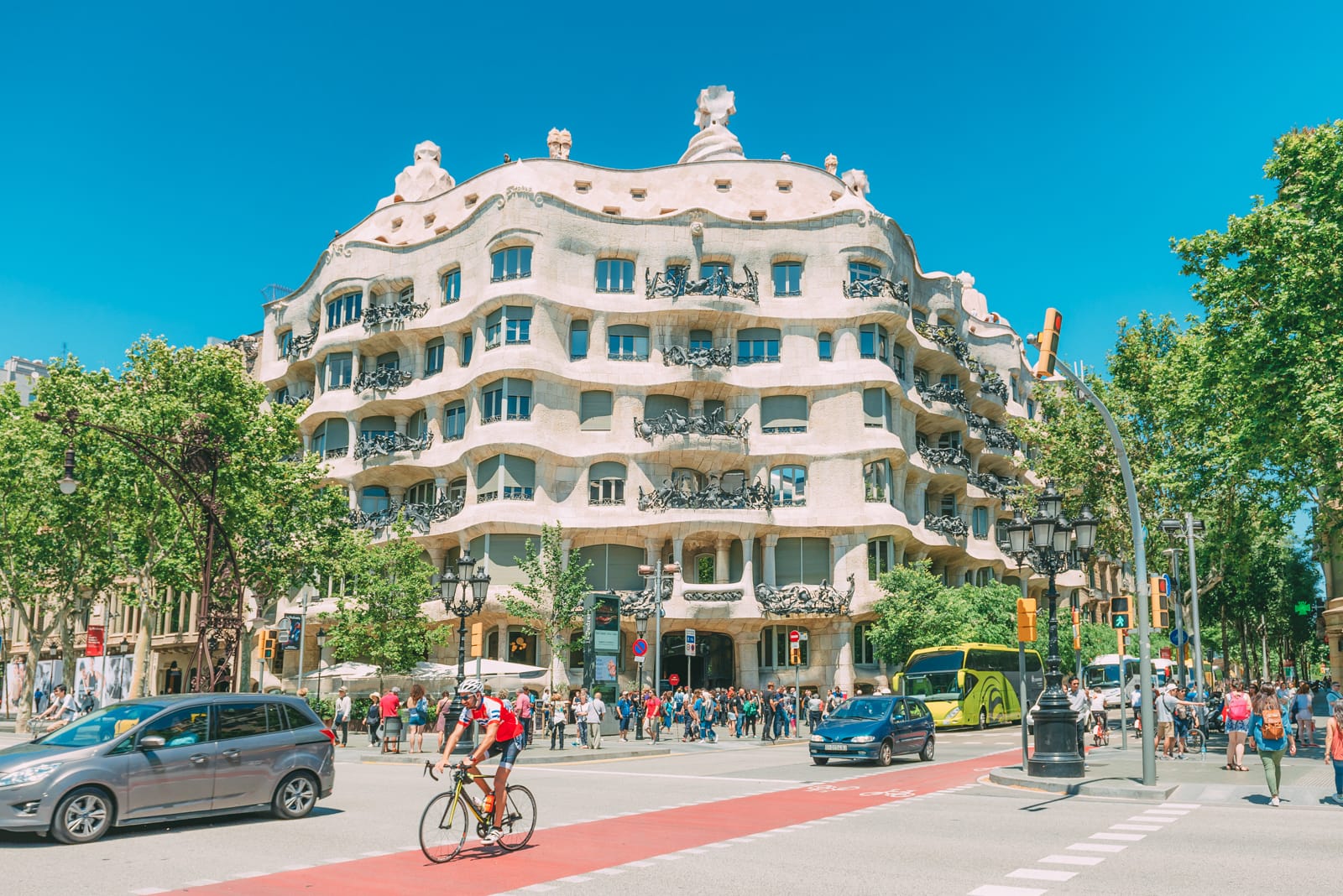 A UNESCO World Heritage Site and designed by Antoni Gaudi, this unusual apartment building is another example of Gaudi's great work.
The building really shows off his refusal for straight lines in spectacular fashion. Make sure you take a trip up to the rooftop to see the twisting chimneys and amazing views.
3.) Las Ramblas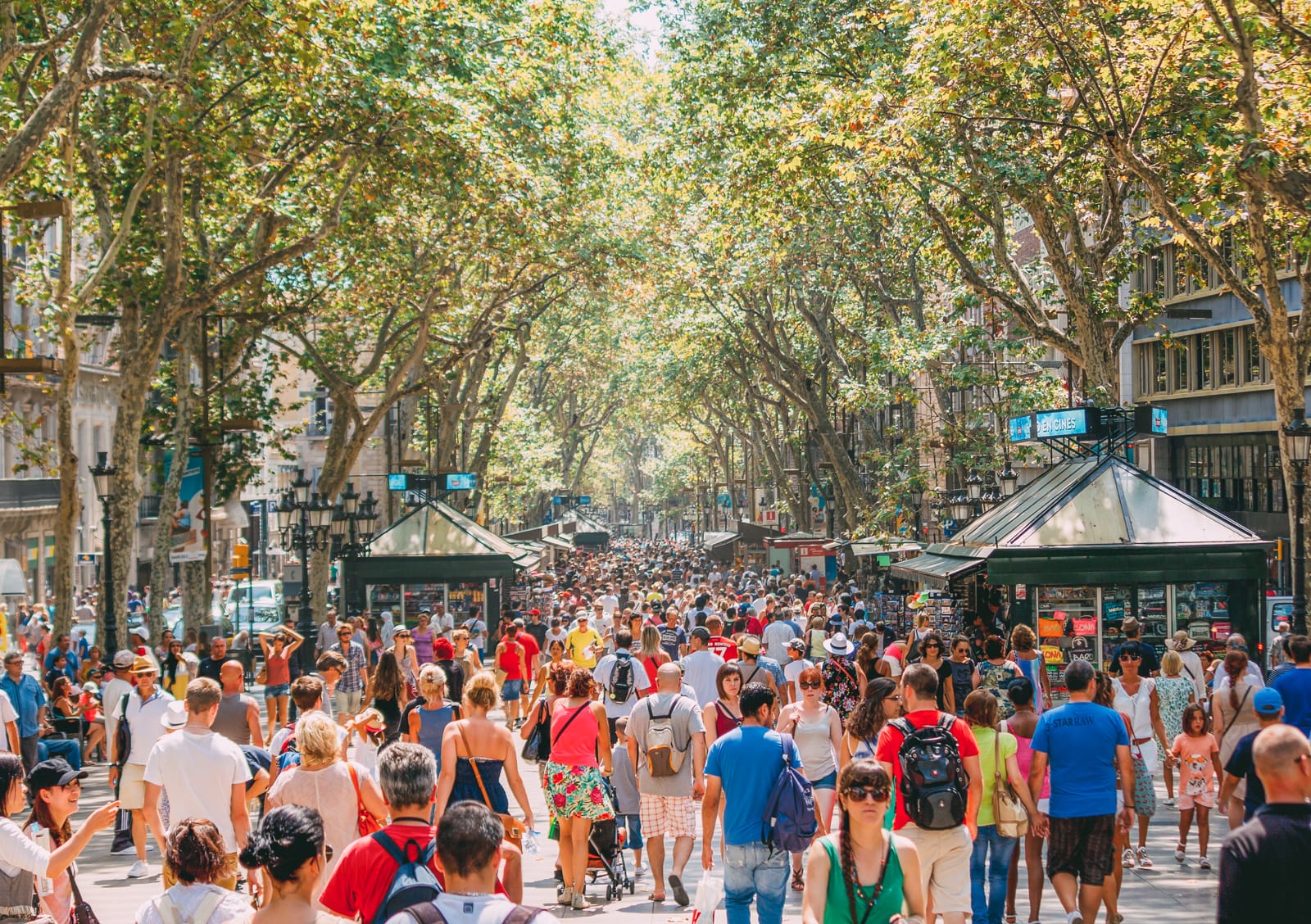 This iconic street in Barcelona is a tourist favourite with attractions such as live performances, human statue art and artists that will draw your portrait or caricature.
This mainly pedestrianised area is also home to the mosaic artwork by Joan Miró which many don't even realise is there
The area can become crowded so a great way to enjoy the atmosphere is to order a jug of Sangria and watch the world go by.
4.) Magic Fountain of Montjuïc
One of the best things to do in Barcelona that doesn't cost a penny is watching the magic fountain.
This water, light and music show has over 7 billion light and water combinations that push and pull in the night all while being perfectly choreographed to classical or contemporary music.
5.) Casa Batllo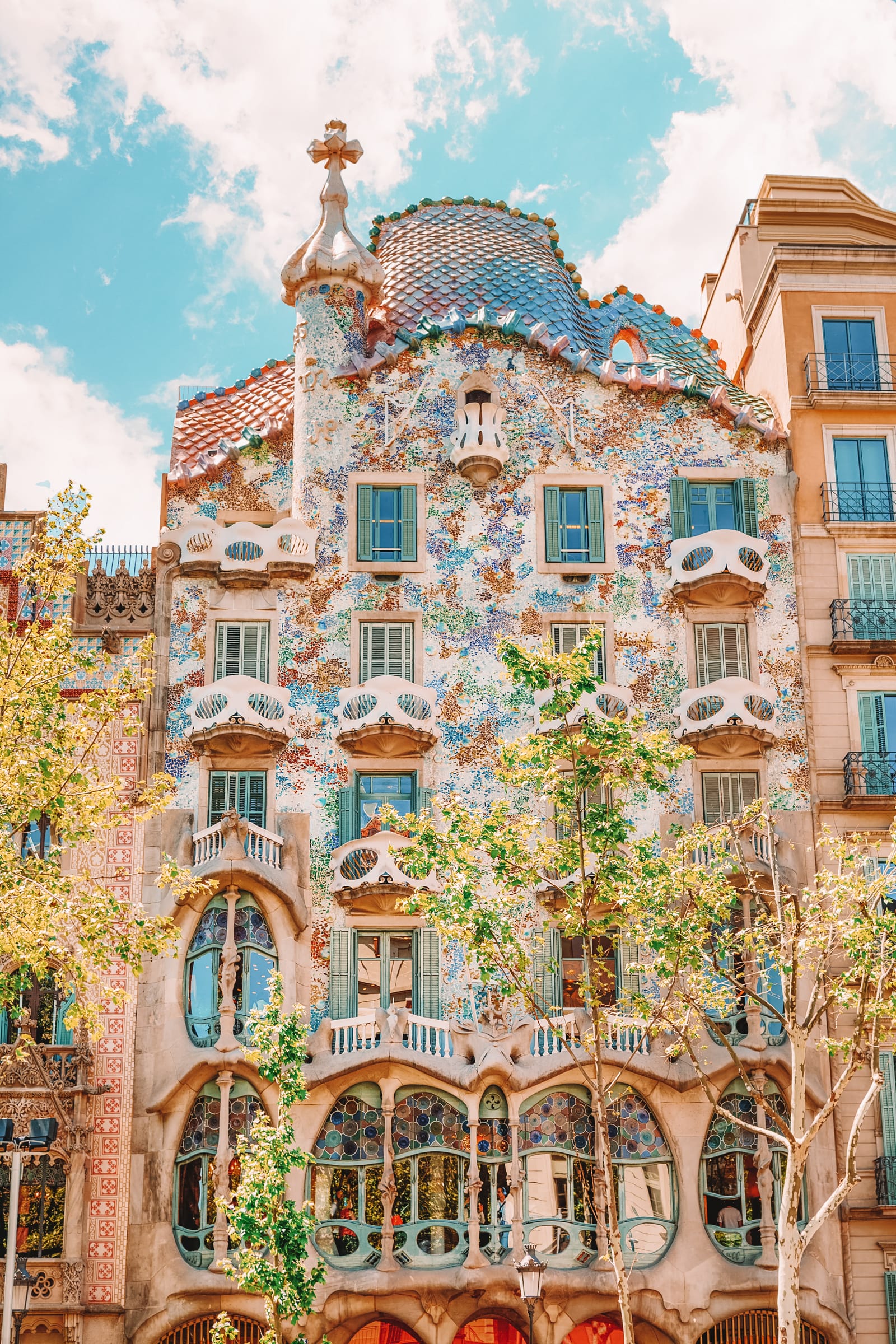 Open 365 days a year, this marine-inspired 32-meter high Art-Nouveau mansion is a UNESCO World Heritage Site and one of Gaudi's greatest works.
Said to have no straight lines, all of Casa Batllo's details were created by Gaudi himself. With over 700,000 visits a year, book in advance to avoid queues.
6.) La Boqueria Market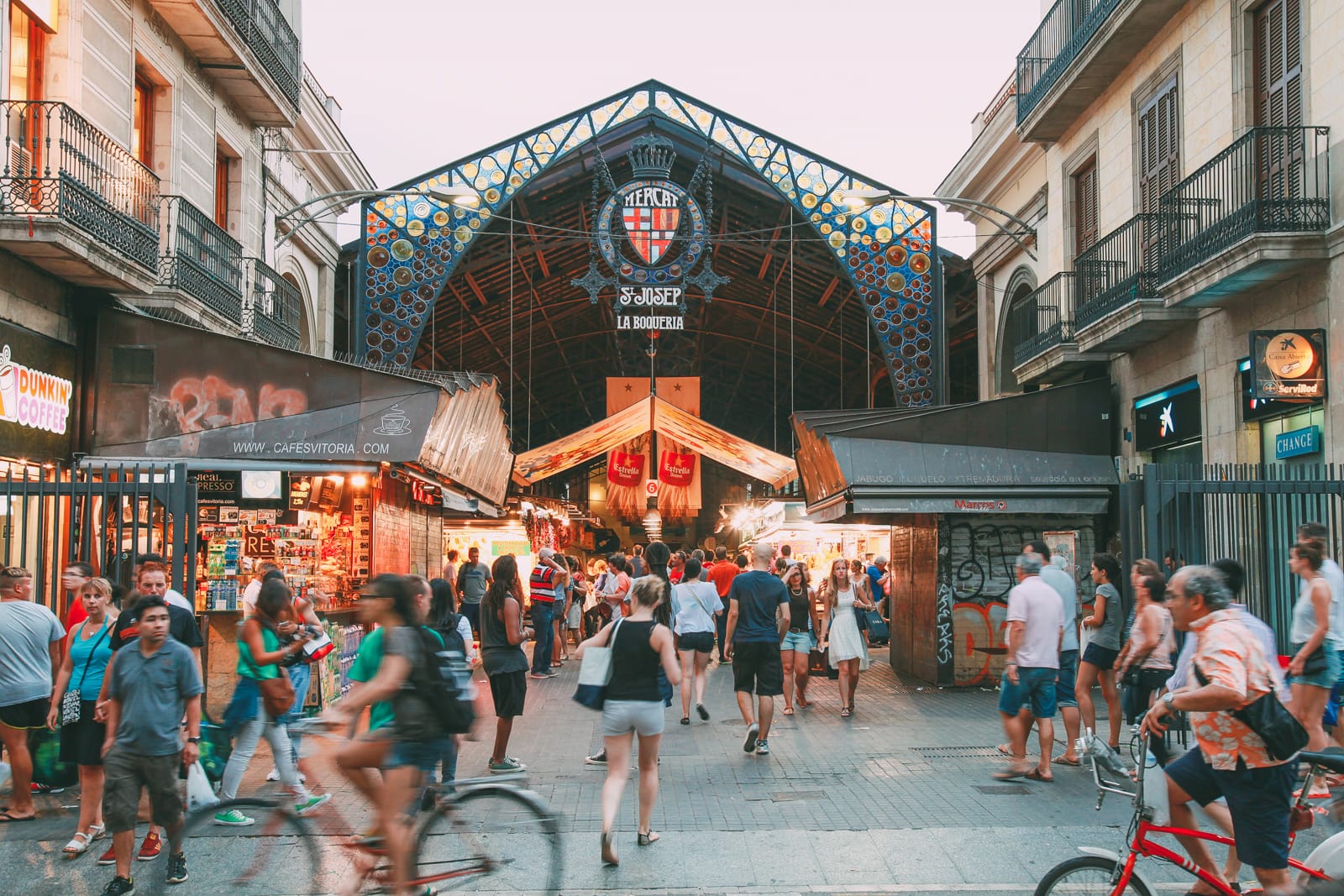 Barcelona's biggest food market is a haven for any foodie.
Space at one of the many tiny bars can be extremely limited so try to go early and catch a seat at stall 606 for traditional Spanish cuisine that all the locals rave about.
7.) Walk around the El Born
One of Barcelona's trendiest neighbourhoods, this charming neighbourhood is home to lots of boutique shops and fashionable bars.
Indeed, one of the best places in Barcelona to drink like a local is in Passeig del Born – the heart of the El Born neighbourhood.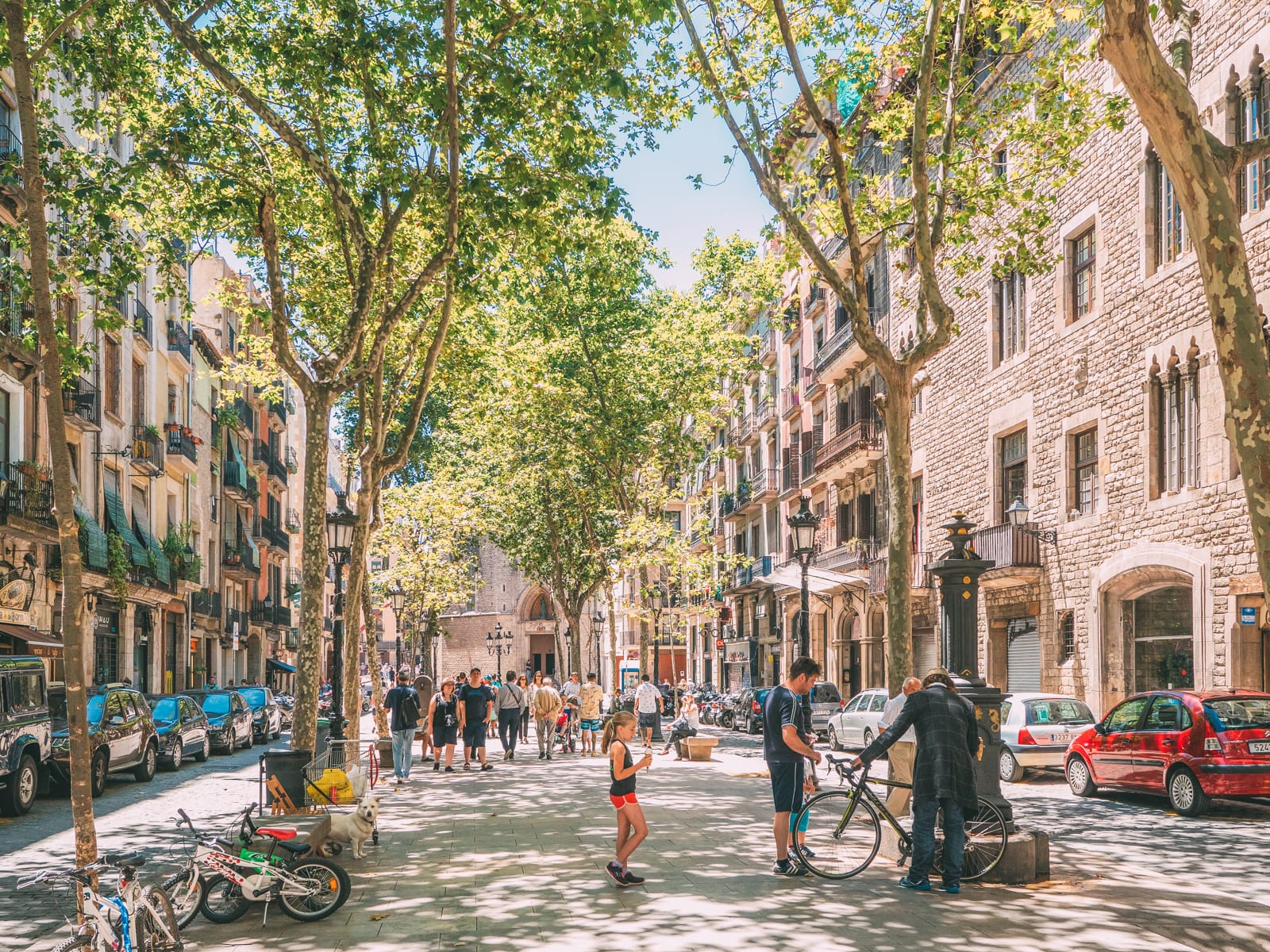 La Vinya del Senyor is the perfect place for wine lovers, with the menu being changed regularly to give the customer the chance to experience variety.
Bar El Born is a more traditional spot which serves great sangria and a range of local snacks.
Collage Cocktail Bar, in particular, offers great cocktails and you can also book a cocktail lesson here if you fancy having a go yourself.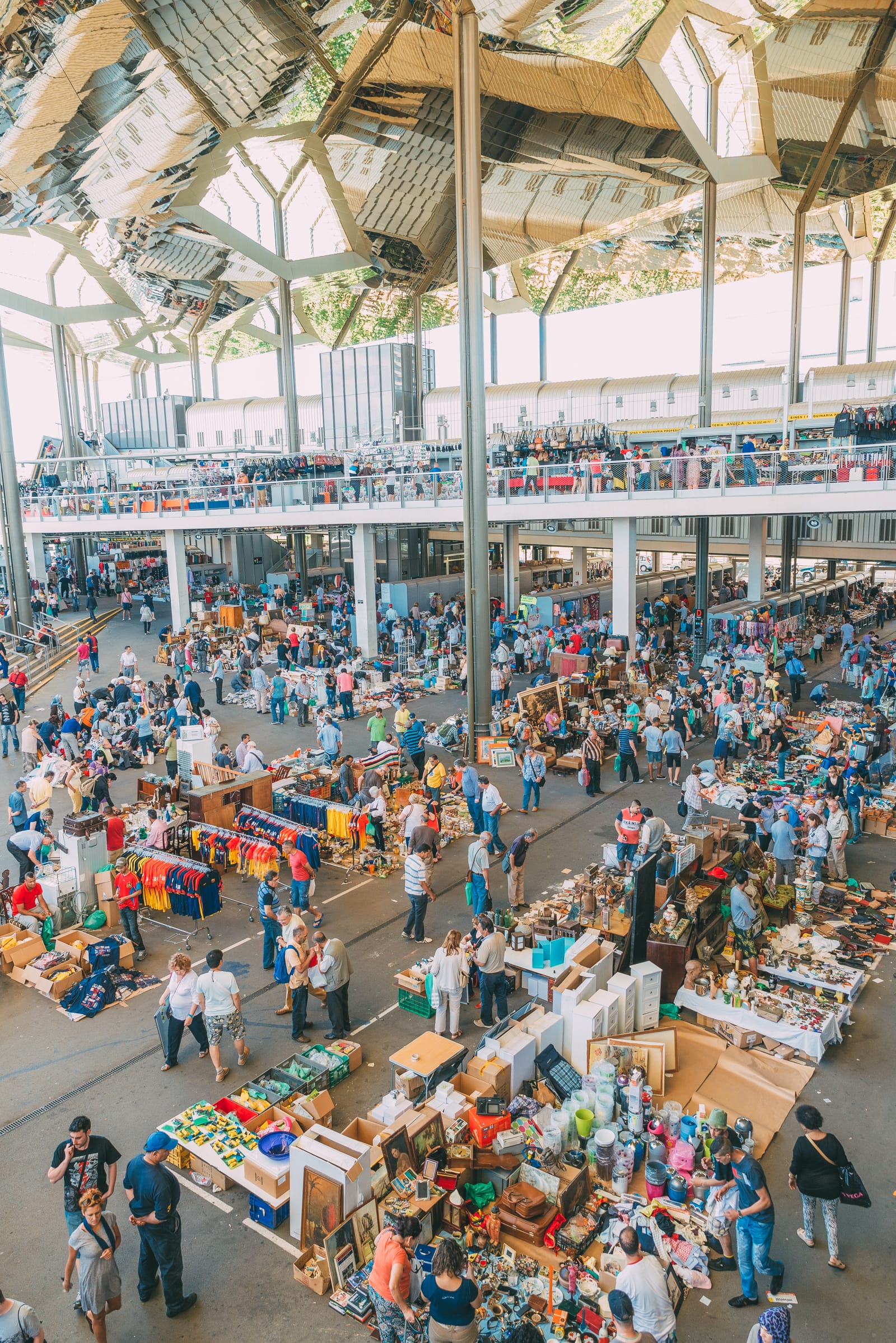 Some of the best things to do in Barcelona aren't always the most obvious.
Encants market is one of the oldest flea markets in Europe and dates back to the 14th Century.
Home to 500 stalls, this markets sells everything from electronics to second-hand books. A market that is a junk shop, antiques fair and jumble sale all rolled into one.
9.) Stroll along Barceloneta Beach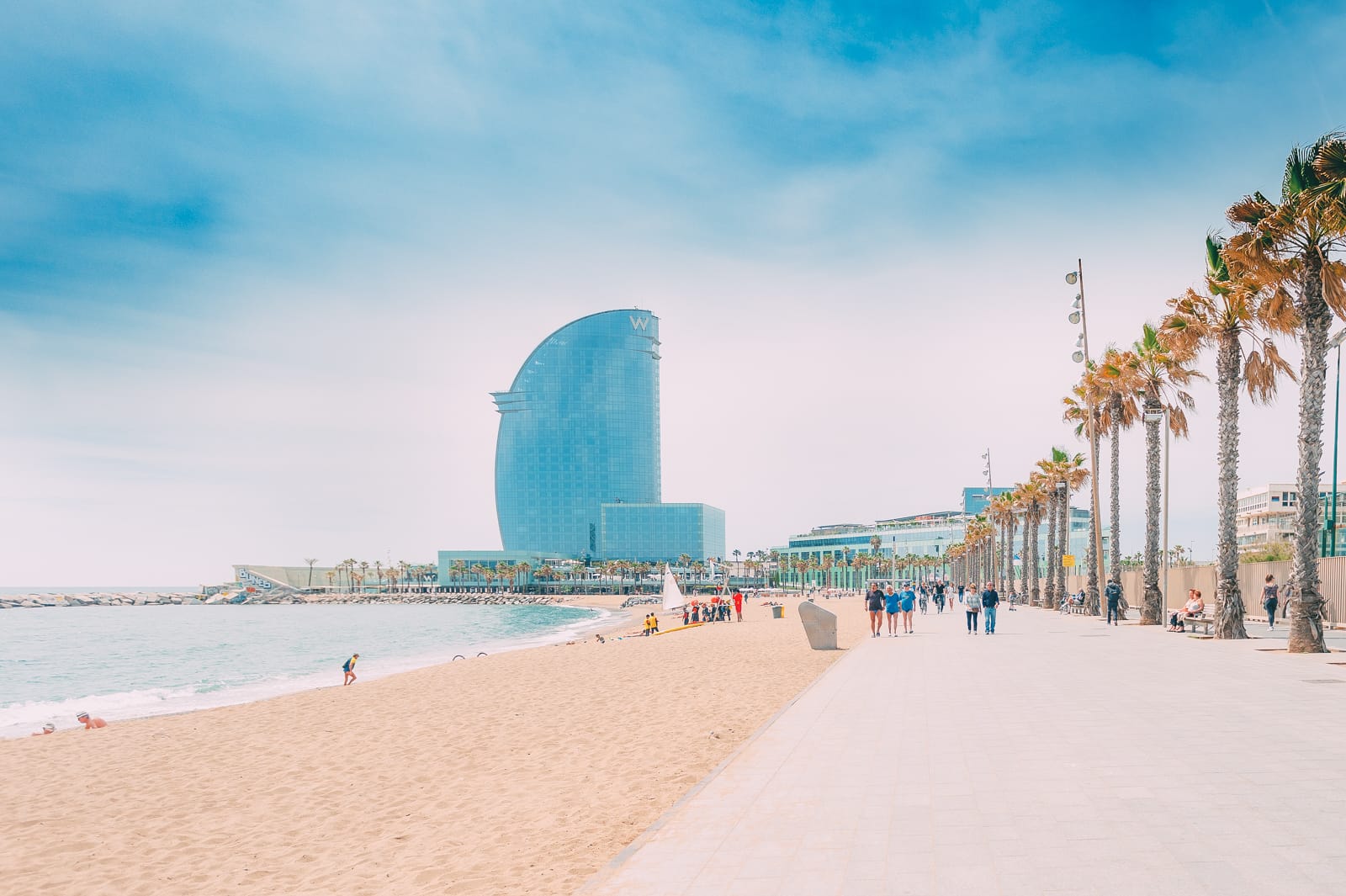 It isn't often you come across a city that has a beach, and Barceloneta doesn't disappoint.
With colourful artwork to see along the promenade, this diverse part of Barcelona is popular not just with sunbathers but joggers, rollerbladers and anyone who wants to be seen.
10.) Park Güell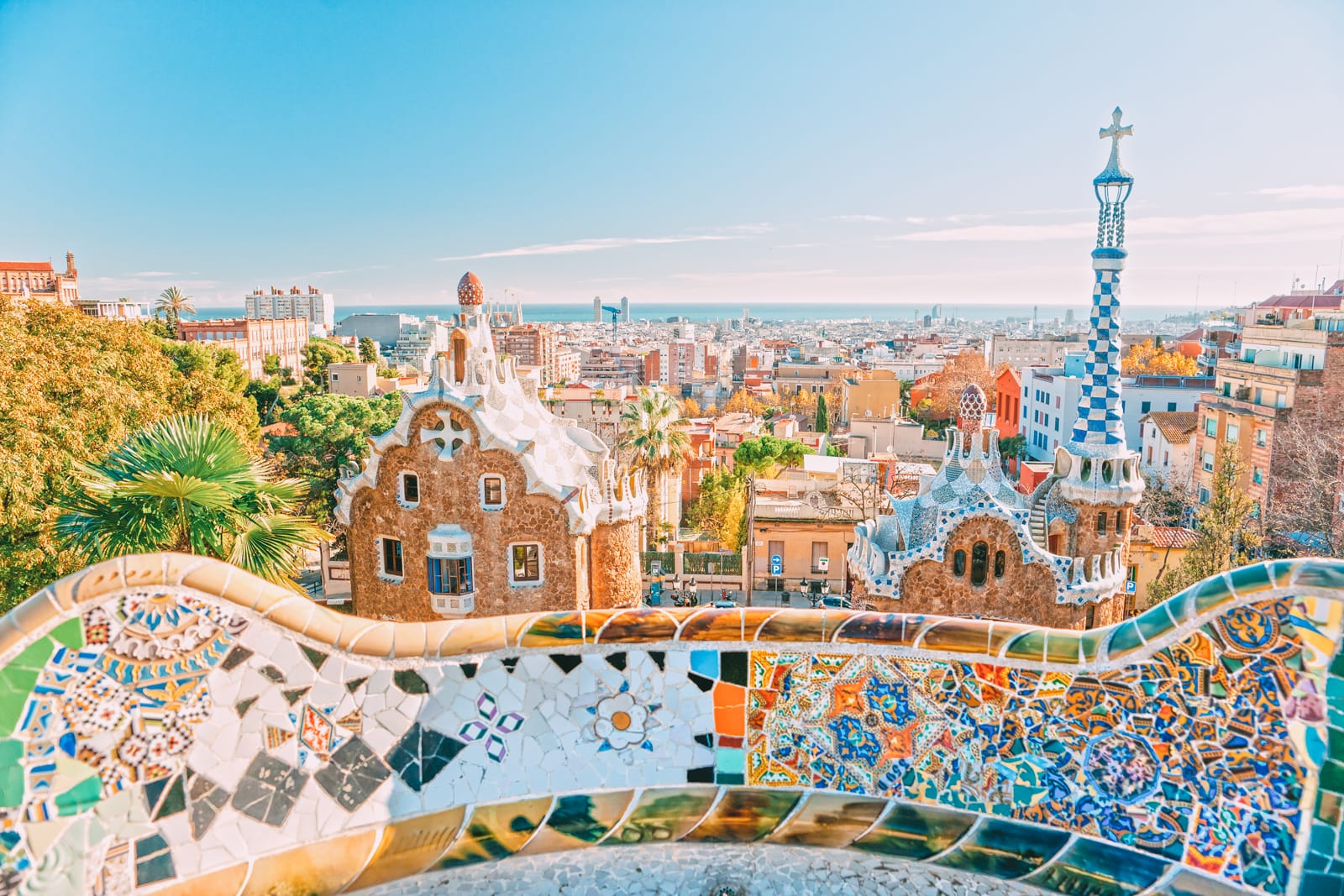 These impressive buildings were actually meant to become 60 luxury homes however they actually weren't able to sell the first one so construction halted.
Today, the Park Güell is one of the most amazing urban parks in the world and is home to more of Gaudi's great works.
11.) Eating Tapas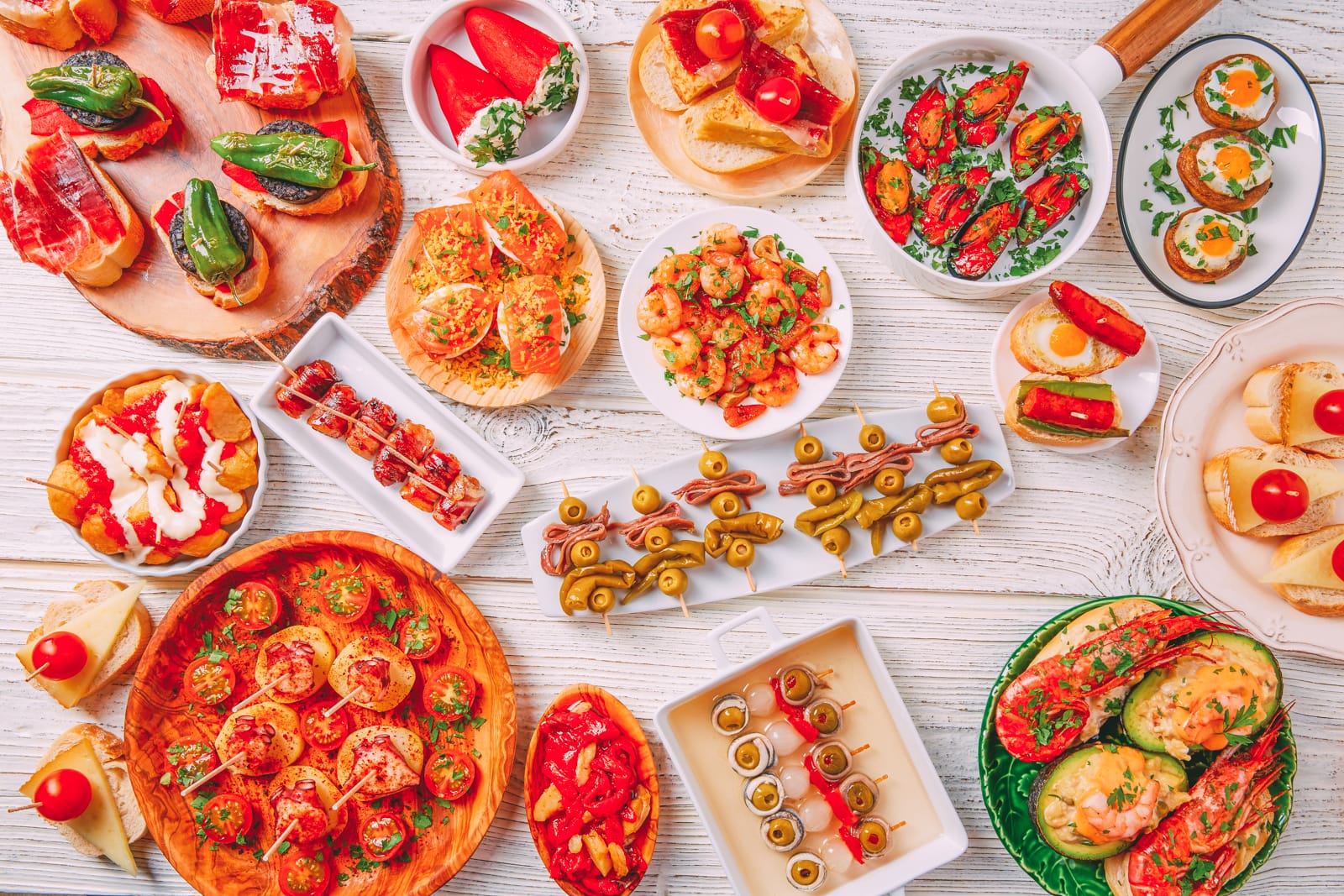 You can't come to Barcelona and not try the local tapas. Small local dishes serving a wide variety of delights from Serrano ham to seafood (sometimes free with alcohol).
Gata Mala serves delicious free tapas such as chorizo, patatas bravas and tortilla. Be prepared as it can get busy.
12.) Stroll through Parc de la Ciutadella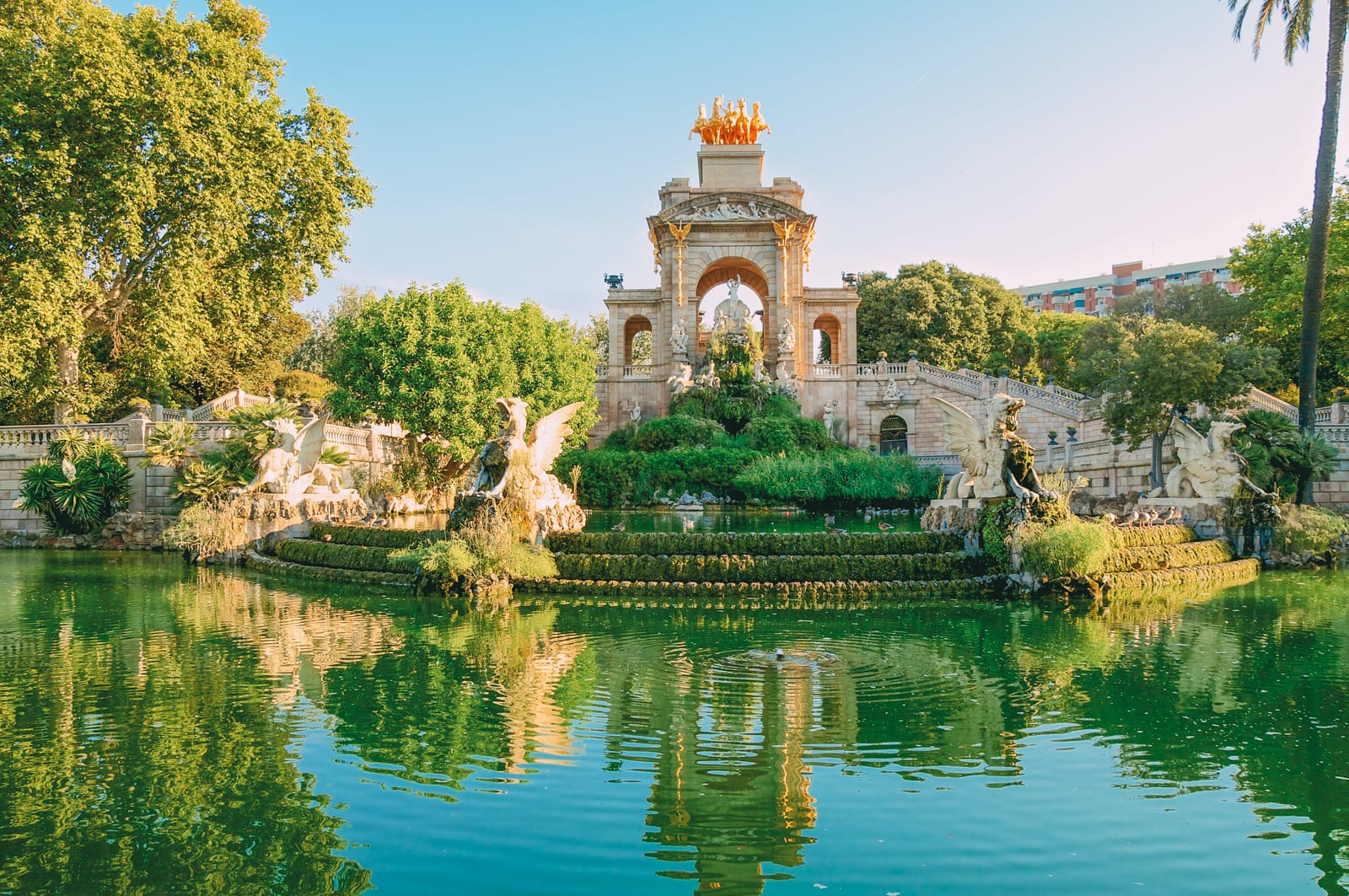 The greenest place area in Barcelona is perfect for an afternoon stroll. Grab a spot under some shade and sit and relax while listening to some of the local musicians playing a variety of music.
There is also a spectacular fountain designed by Josep Fontsére (and a then-unknown Antoni Gaudi) which is located in the north of the park.
13.) Arc de Triomphe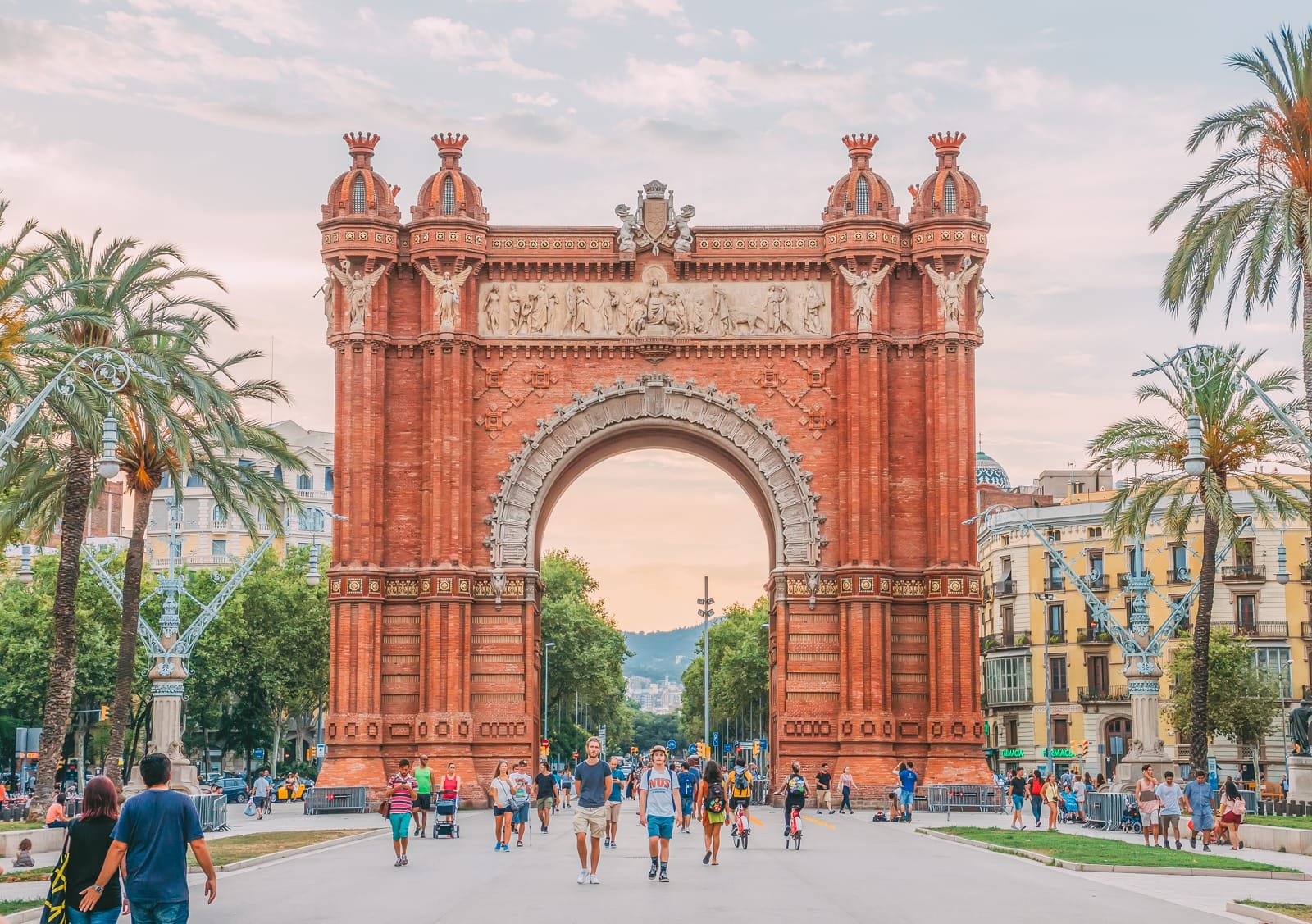 An impressive red brick structure, this arch was built as a gateway to Spain's first international fair, based in Parc La Ciutadella.
There is plenty of atmosphere here with a palm tree-lined walkway and cyclists, skaters and street artists to entertain.
For a different feel, take a stroll here in the evening when the walkway is lit by pretty street lights.
14.) Museu Picasso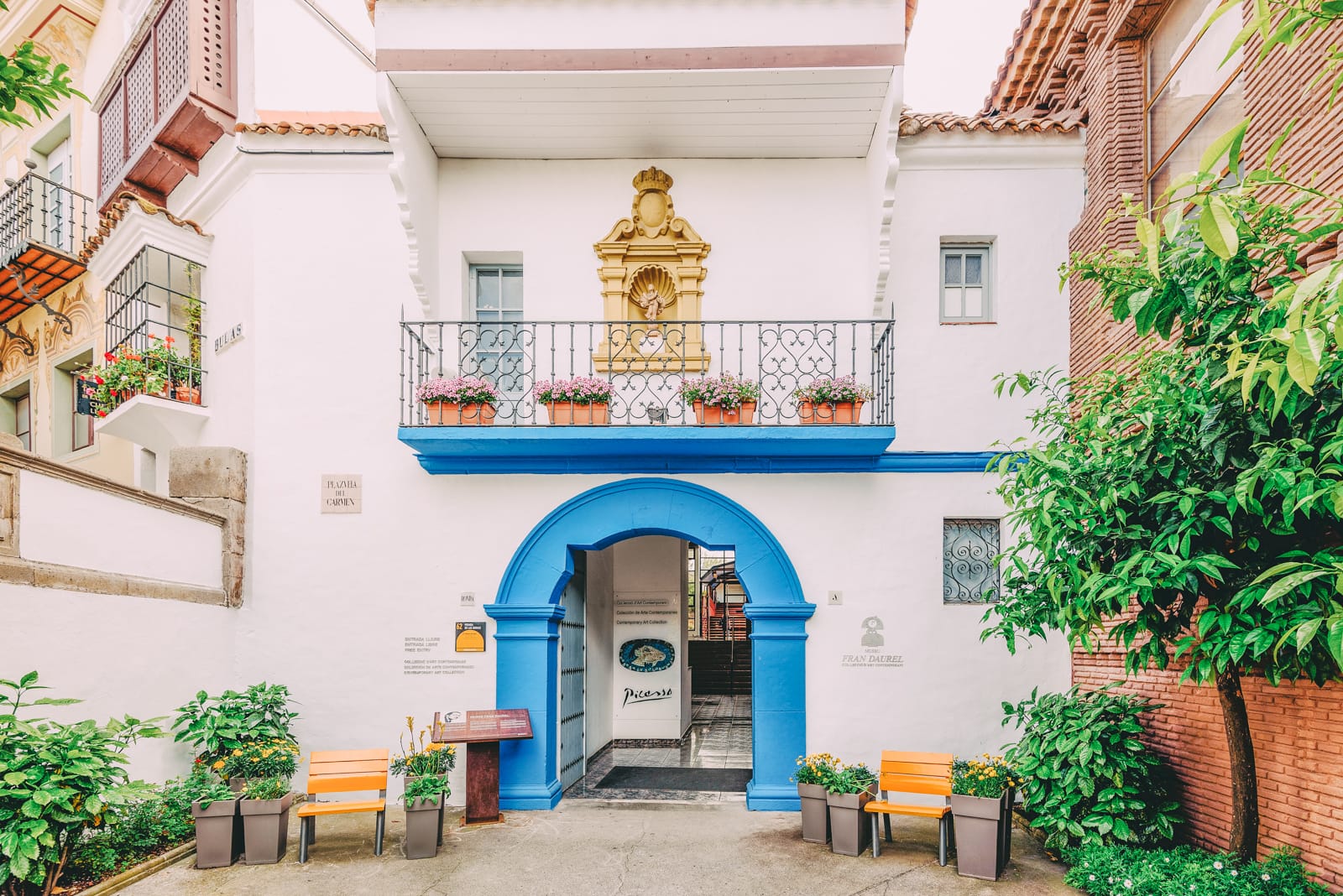 Located in the trendy Born district, the Picasso museum is home to over 4000 of Picasso's early pieces with many donated to the museum by the man himself.
Again, to avoid disappointment and skip the queues, book your ticket in advance.
15.) Eat Chocolate con Churros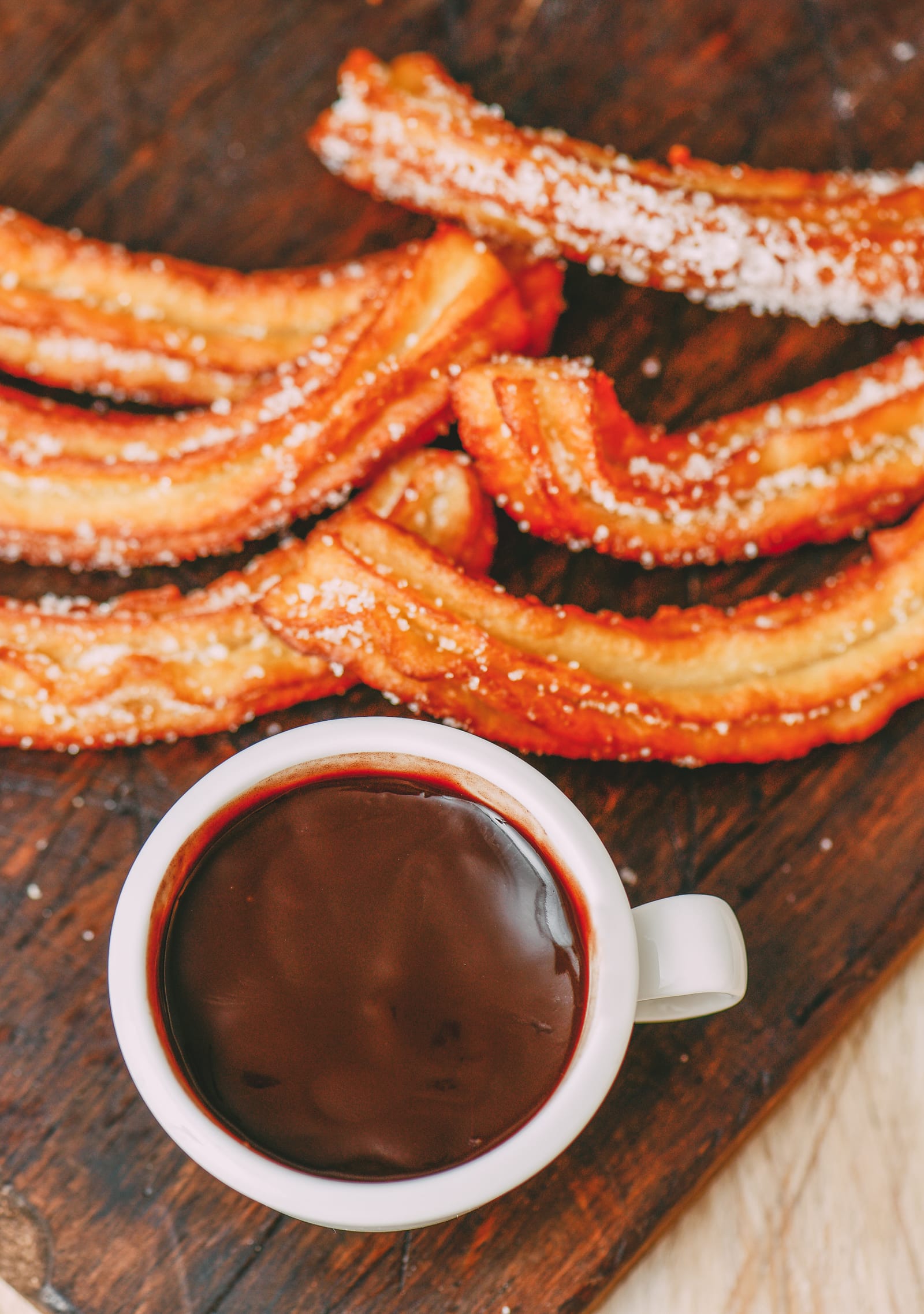 A Spanish institution, being allowed to indulge in fried dough and chocolate for breakfast makes this one of the best things to do in Barcelona.
These deep-fried elongated star-shaped doughnuts are served straight out of the fryer and accompanied with a chocolate dipping sauce. Try a café in Calle Petrixol for great churros.
16.) El Palau de la Musica Catalana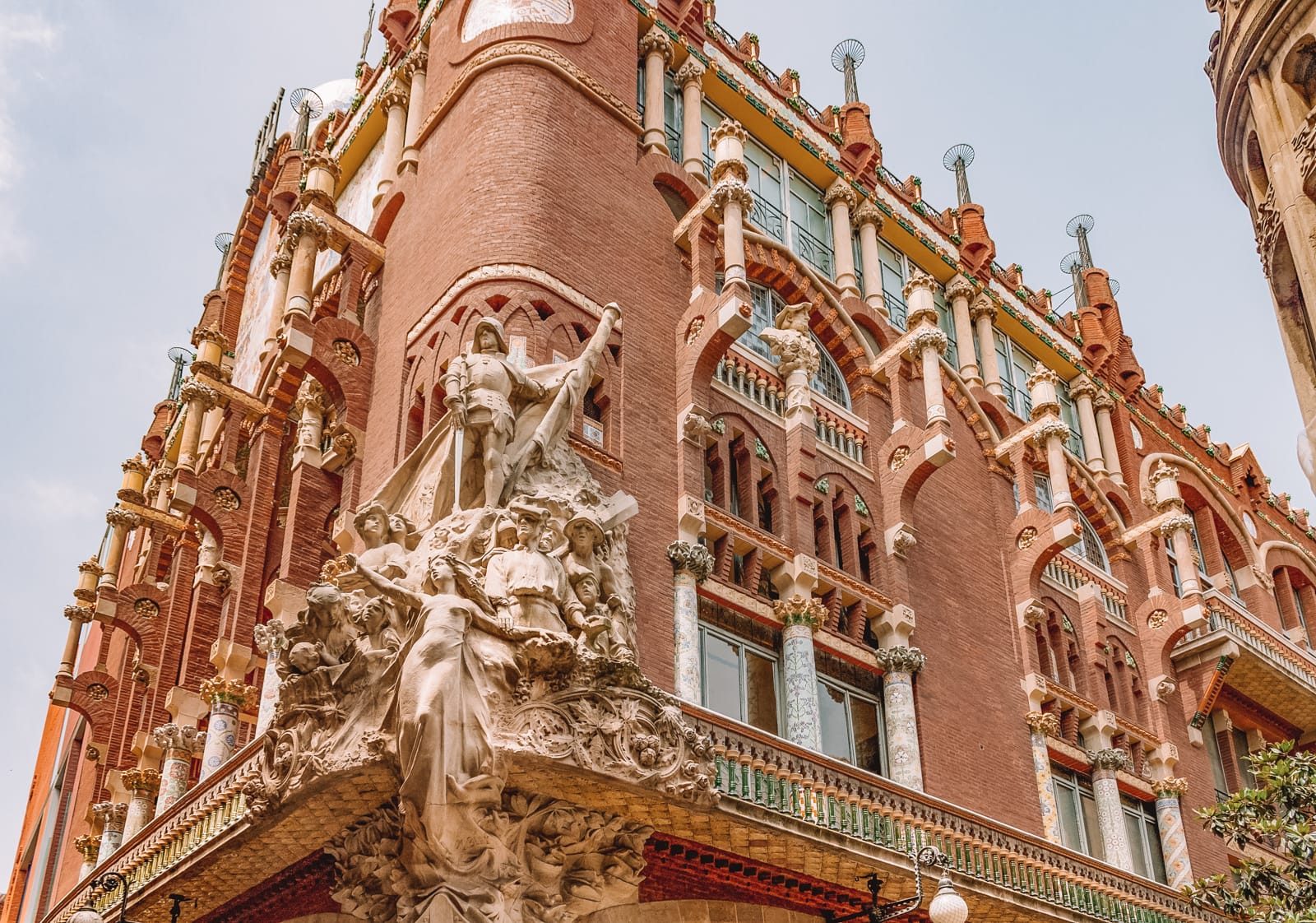 The El Palau de la Musica Catalana seats over 2200 people and hosts over 600 shows a year.
To get the best from this experience, take a guided tour or buy tickets to a concert here for the real wow factor. The structure itself is also breathtaking with intricate architecture and a stained glass dome ceiling.
17.) Drink Vermouth at Morro Fi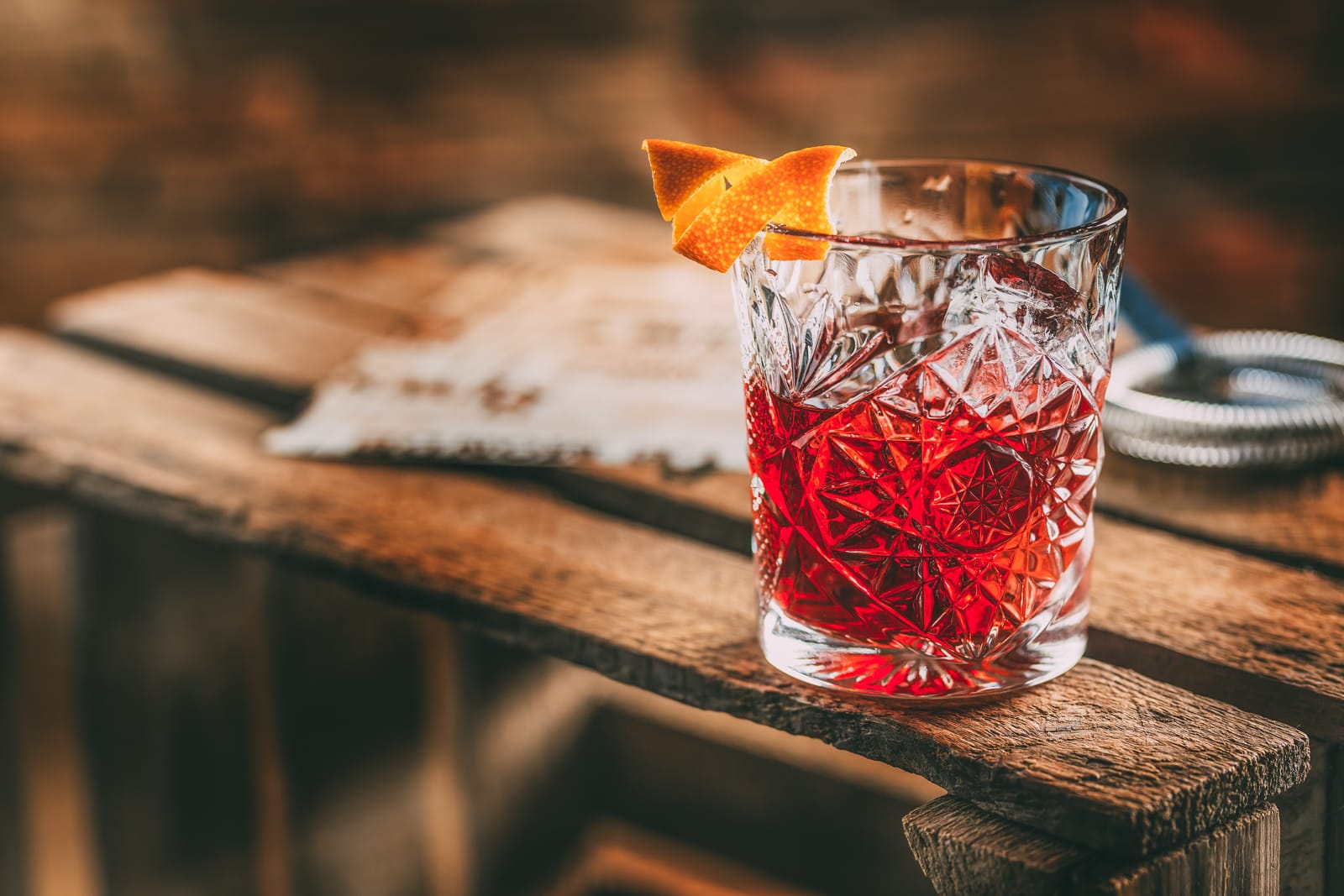 There are so many great things to do in Barcelona that don't involve visiting the big attractions and this includes drinking some local Vermouth.
Vermouth is having a real comeback in the city and is fast becoming the trendiest drink to order (sorry gin lovers). Morro Fi is the best place to try this local tipple and can be accompanied with olives, chips and small dishes of seafood.
18.) Museu Nacional D'Art de Catalunya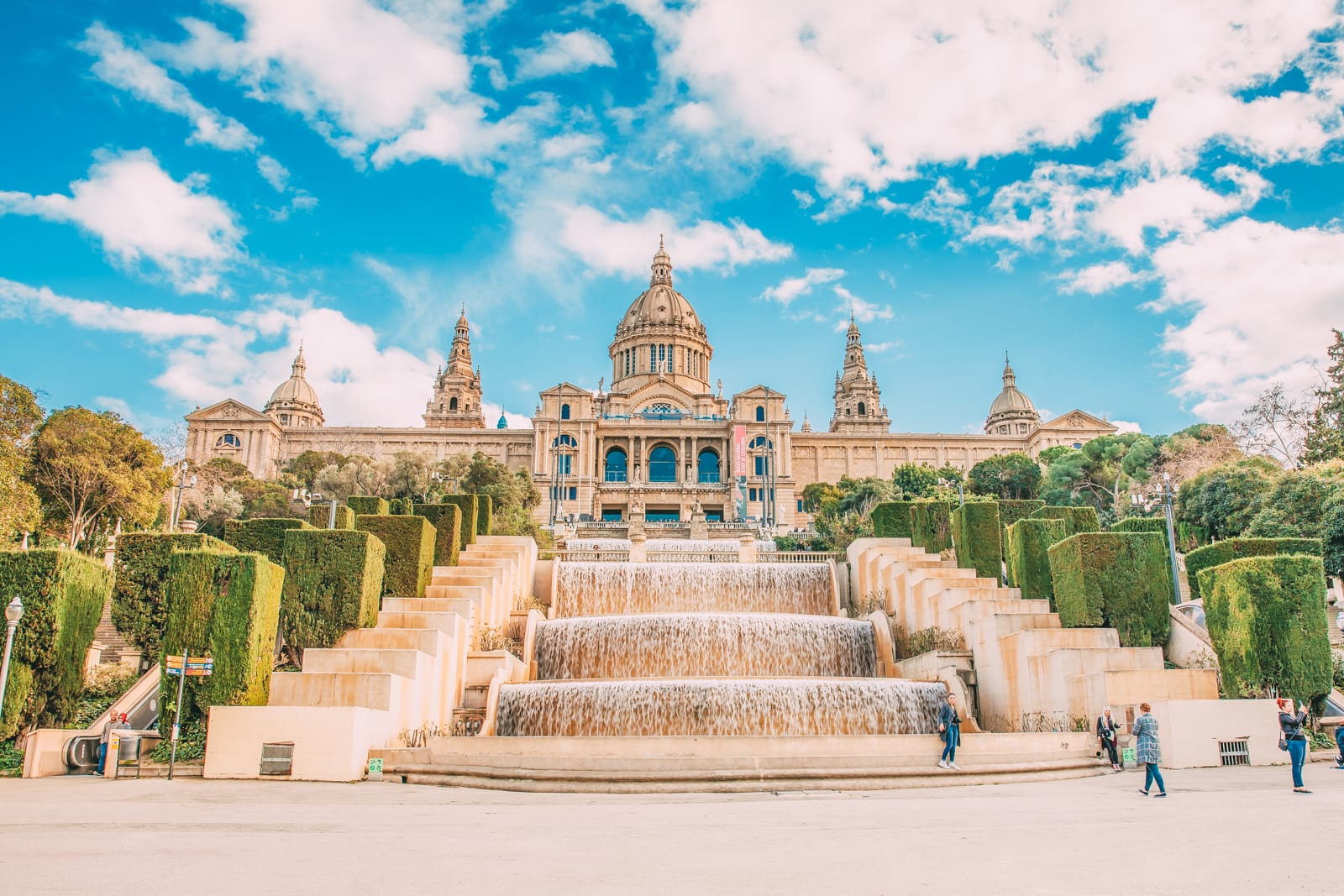 Experience a range of great art from the 10th and 20th centuries at Museu Nacional D'Art de Catalunya.
This museum hosts a variety of modern, gothic, Romanesque and Baroque art to name a few and is located in Parc de Montjuïc. Here you can also get a beautiful panoramic view of Barcelona from the Museum rooftop.
19.) Barcelona Cathedral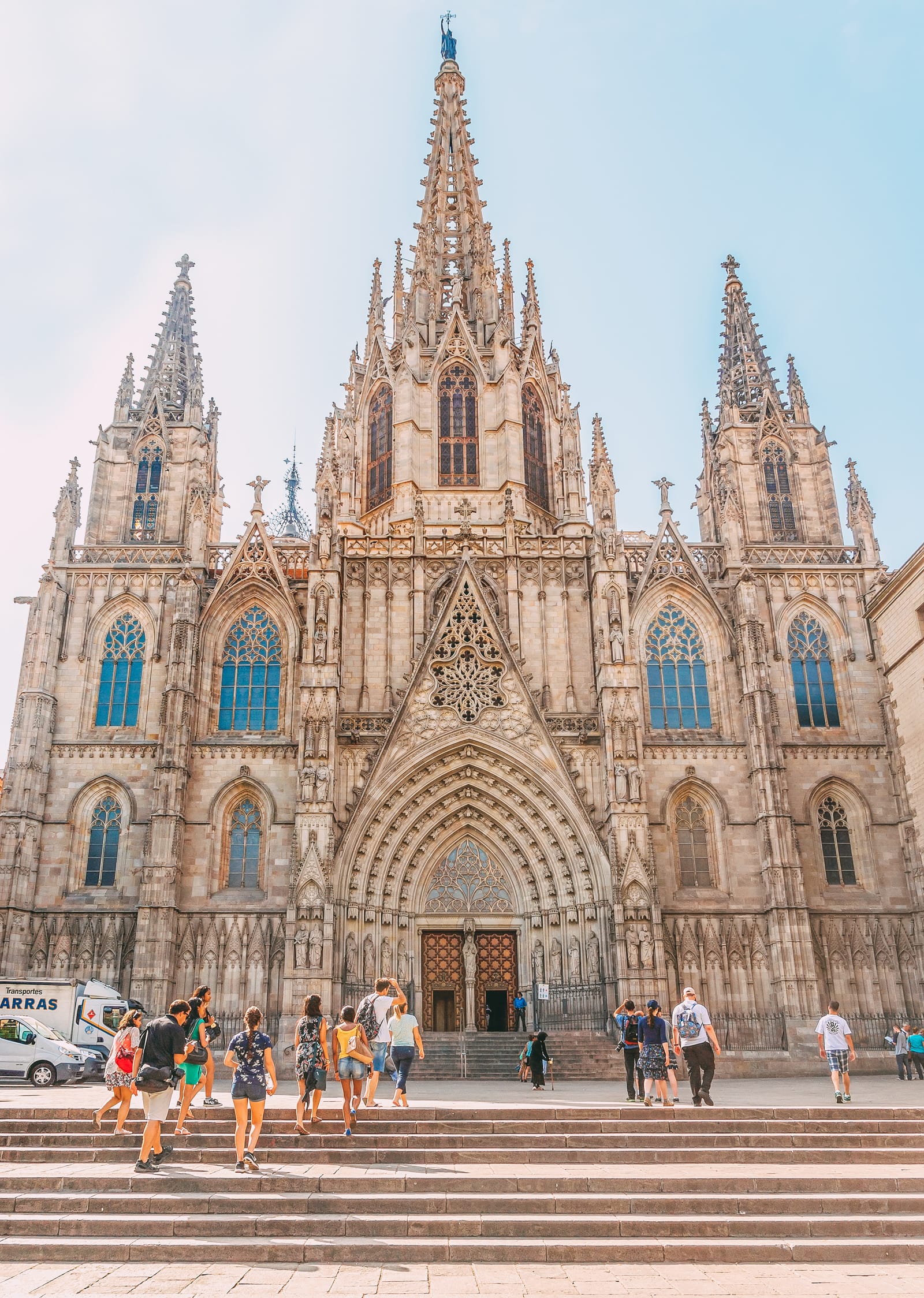 This beautiful gothic cathedral is not just one of the most beautiful places to visit in Barcelona, it's also the seat of the Archbishop of Barcelona – making it an important religious site in the city.
Built over a period of 132 years, this almost 600-year-old cathedral is one spot you can't miss out on when you visit Barcelona.
20.) Climb Tibidabo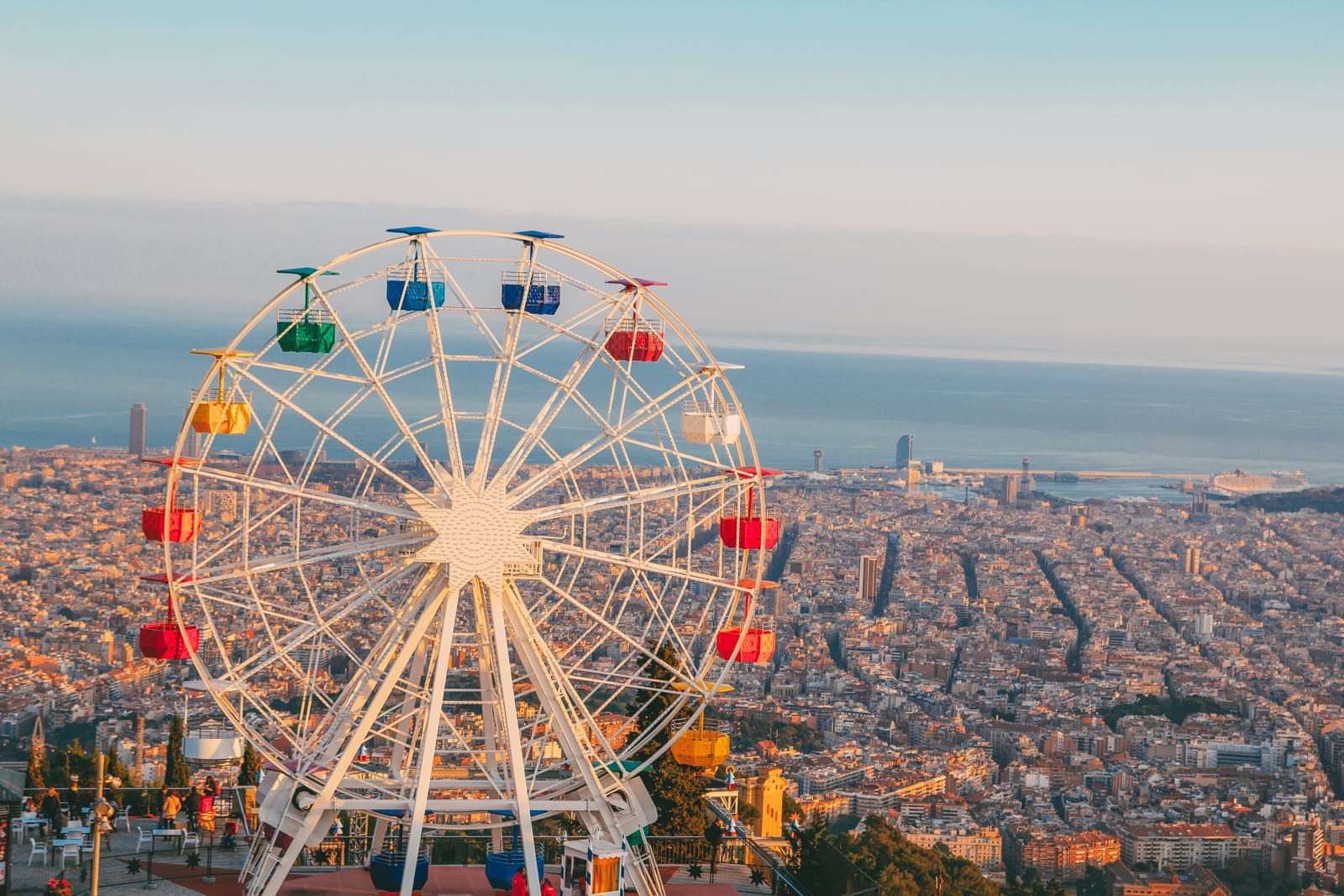 With some of the best panoramic views of Barcelona, this mountain is 512 meters high and has a traditional amusement park just below to also enjoy.
A great way to get out of the chaotic city and see something a little different.
21.) Explore Sagrat Cor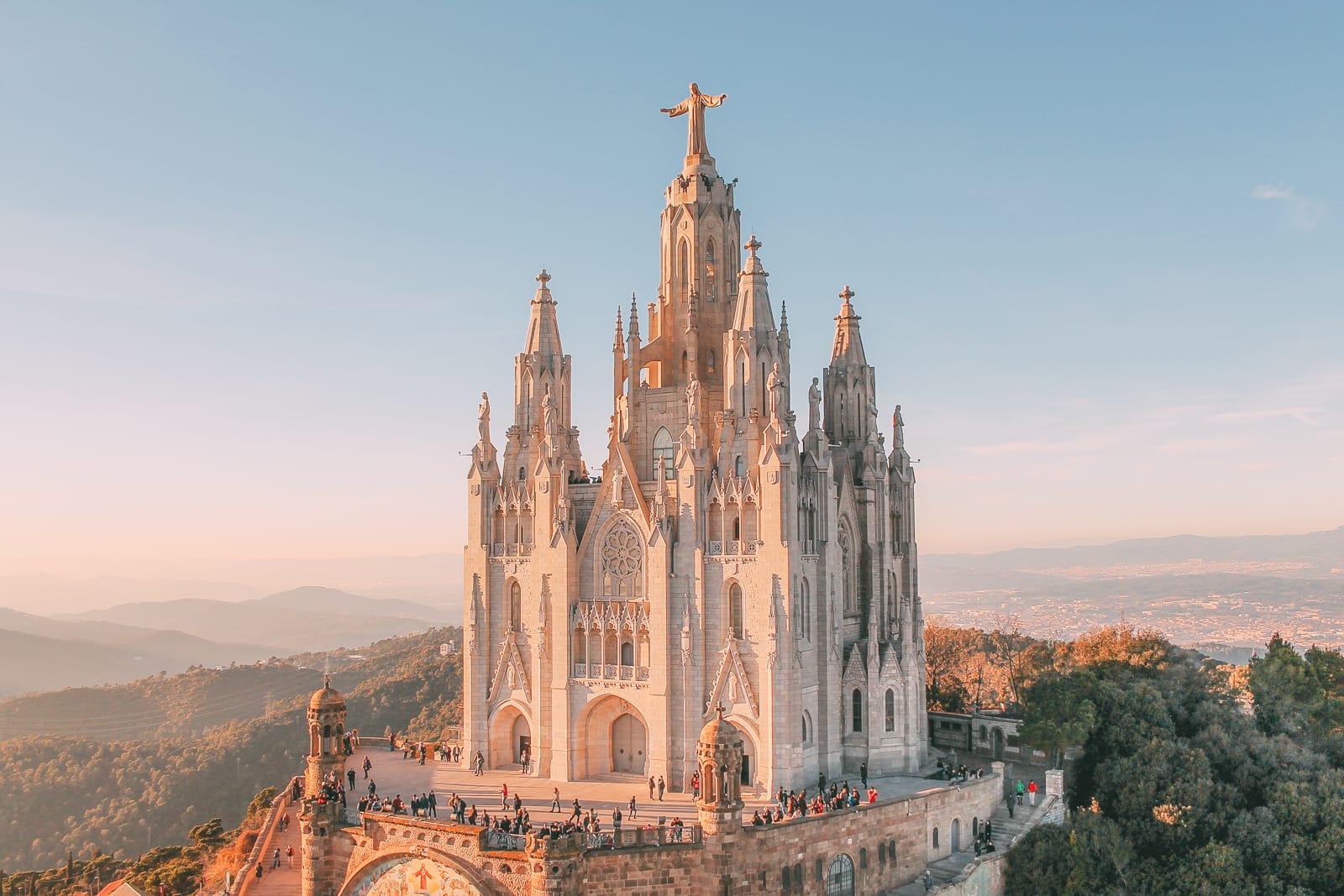 While you're up at Tibidabo, take the time to walk the few steps up to Sagrat Cor (full name "The Temple of the Sacred Heart of Jesus" – a stunning church right at the mountain summit.
Surprisingly, it's not as huge as you might think inside (given it huge facade) but when you're here, be sure to head into the intricately designed crypt as well.
22.) Take a day trip to Girona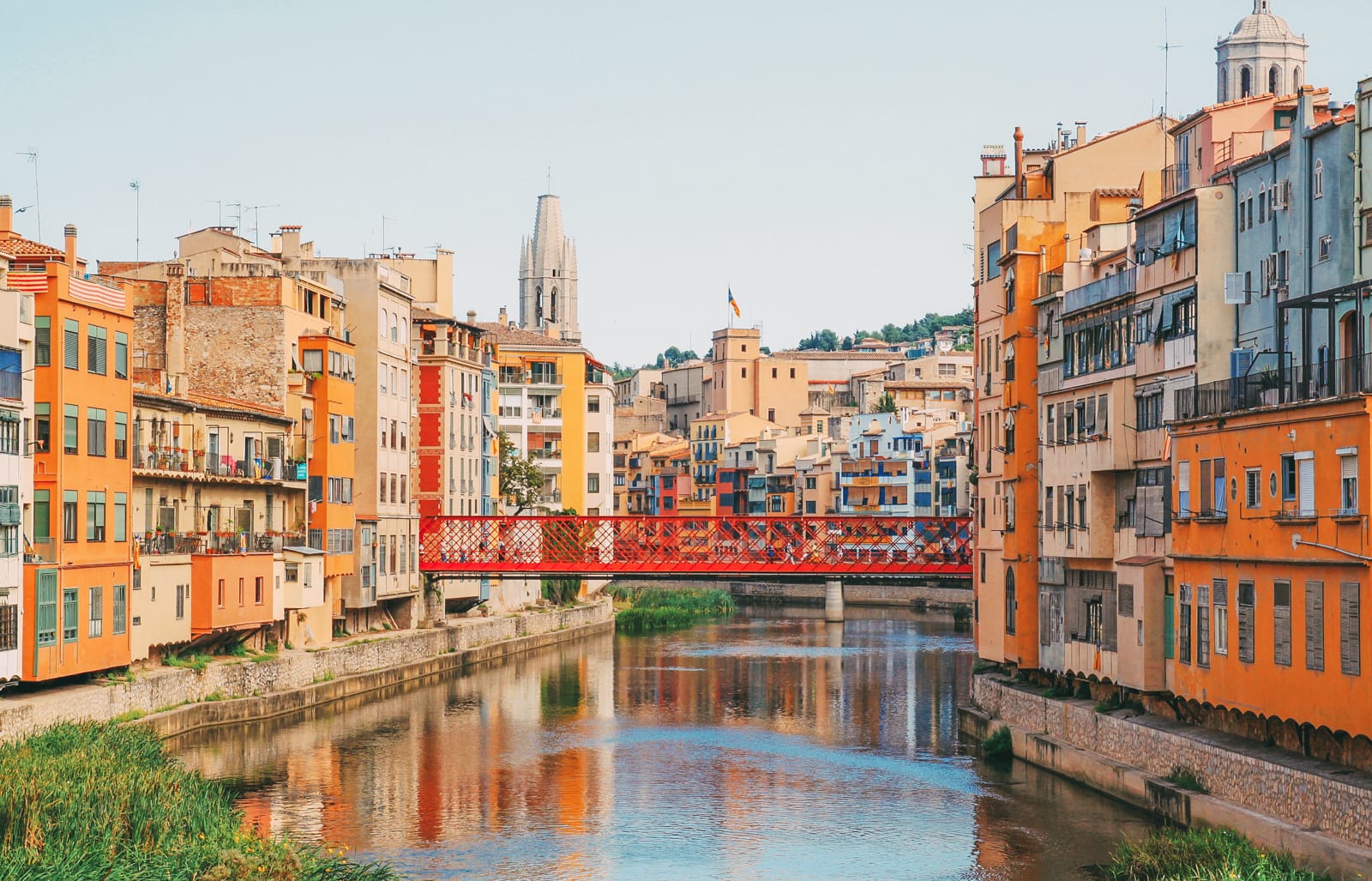 Sometimes the best things to do in Barcelona are being able to get out of the city so easily for the day. If you fancy seeing a different side of Spain, Girona is easy to get to from Barcelona by bus.
The average journey time is approximately 1 hour 30 minutes and tickets can be brought online.
23.) Swim in a rooftop pool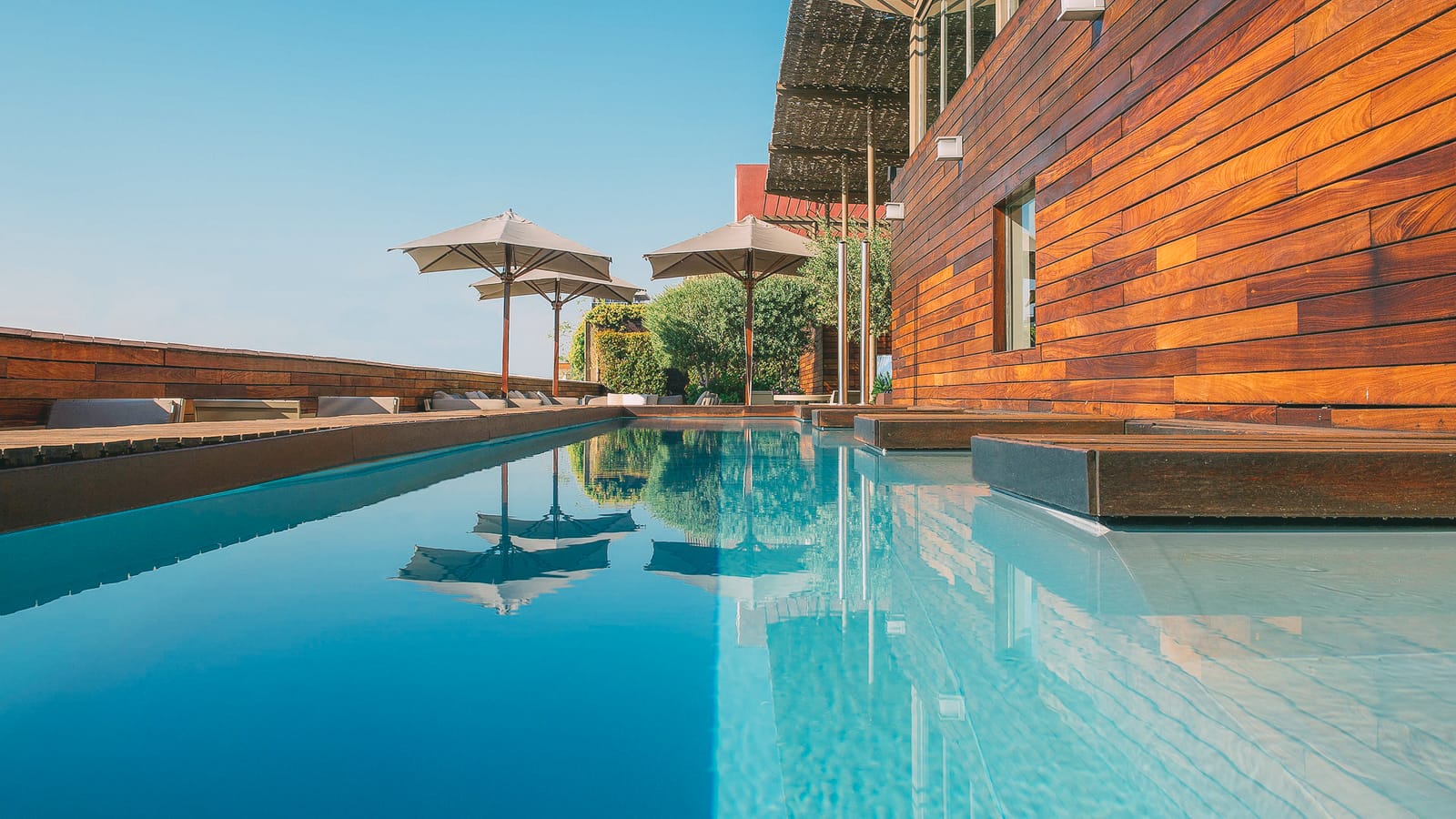 Take a break from the heat and cool off in one of Barcelona's impressive hotel rooftop pools. With fabulous views and refreshing drinks to order, this is a great way to see the city from a different perspective.
CEM Parc la Ciutadella offers days passes for 15€ and there is also a gym on site.
Looking for something more exclusive? Visit Skybar at the Grand Central Hotel where non-residents can enjoy the rooftop pool in the evenings at a cost of 20€ per person (drink included).
24.) Wander through Barri Gothic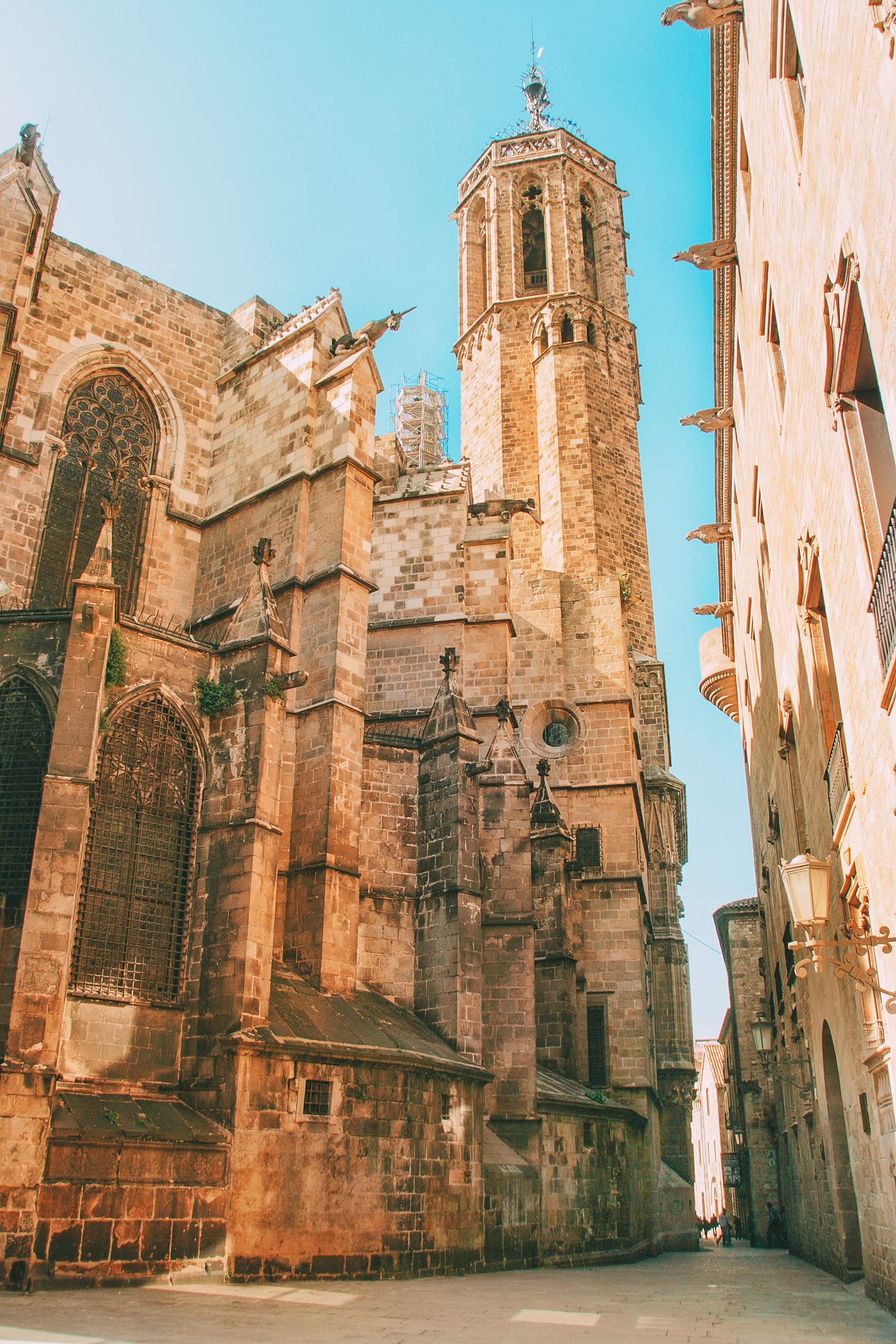 Located in the heart of the old town, the Gothic Quarter is one of the most popular spots in Barcelona.
With unique bars, cathedrals, iconic squares and great restaurants, the area has lots to offer…just make sure you wear comfortable shoes!
25.) See the works of Joan Miro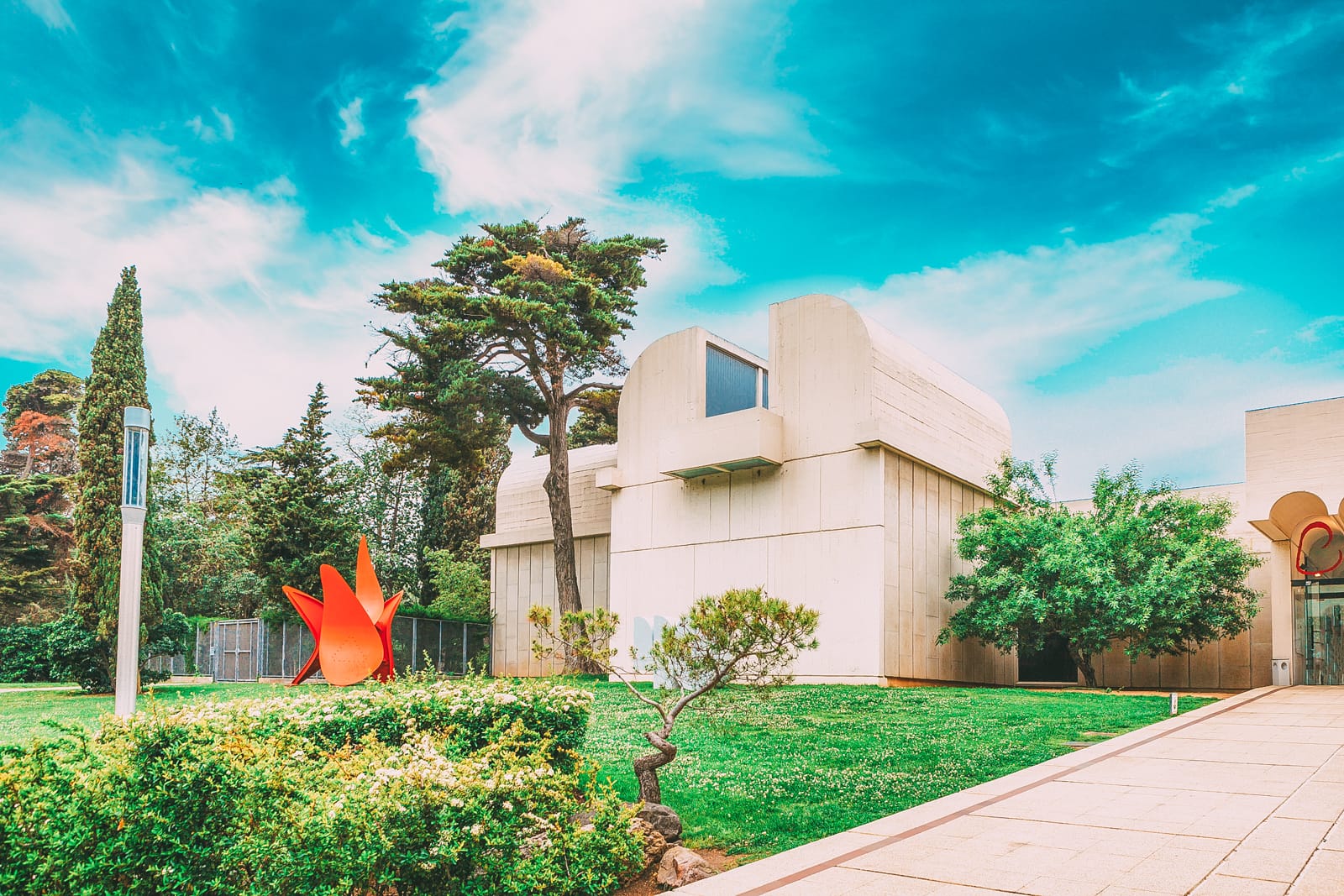 Created by Miro himself, the Fundació Joan Miró houses not just the works of Joan Miro but other artists from the 20th and 21st Century.
There are also green areas around the museum which are the perfect resting spots after a day's sightseeing.