With all the art and culture of a big city and all the charm of a historic town, Montpellier truly is a gem; and is one city in France you definitely don't want to miss out on.
It's modern, with a lively city center and still has many monuments to discover.
Being close to the Mediterranean sea it is an excellent place to enjoy local seafood and fantastic wine from the Languedoc Roussillon region.
The city is also the perfect size – just big enough to be an exciting artistic center, with a good nightlife, shops, and cafes.
So if you're looking for a holiday away from the city and an authentic experience, Montpellier is definitely the place for you!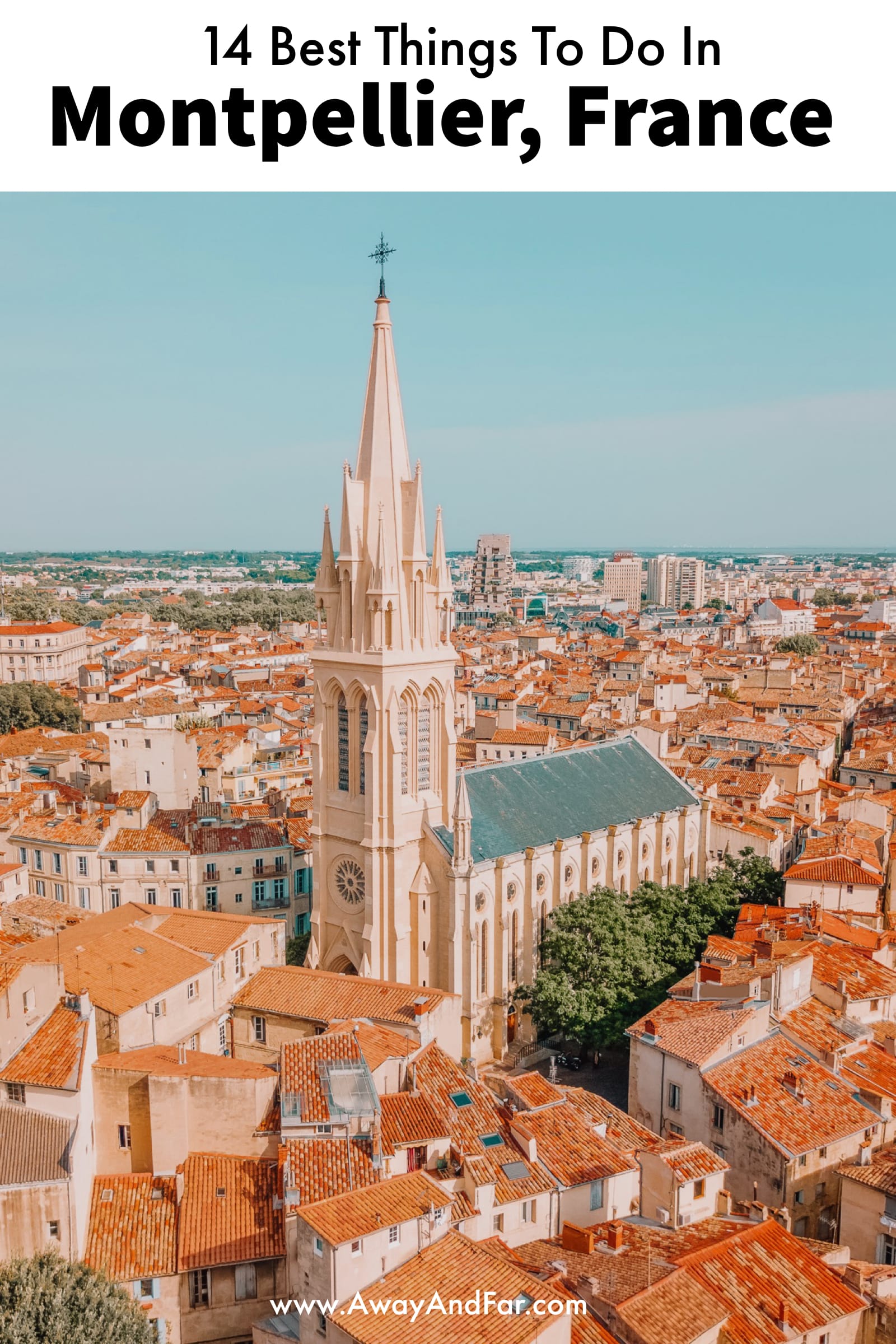 Here are the 14 best things to do in Montpellier, France
1.) Musée Fabre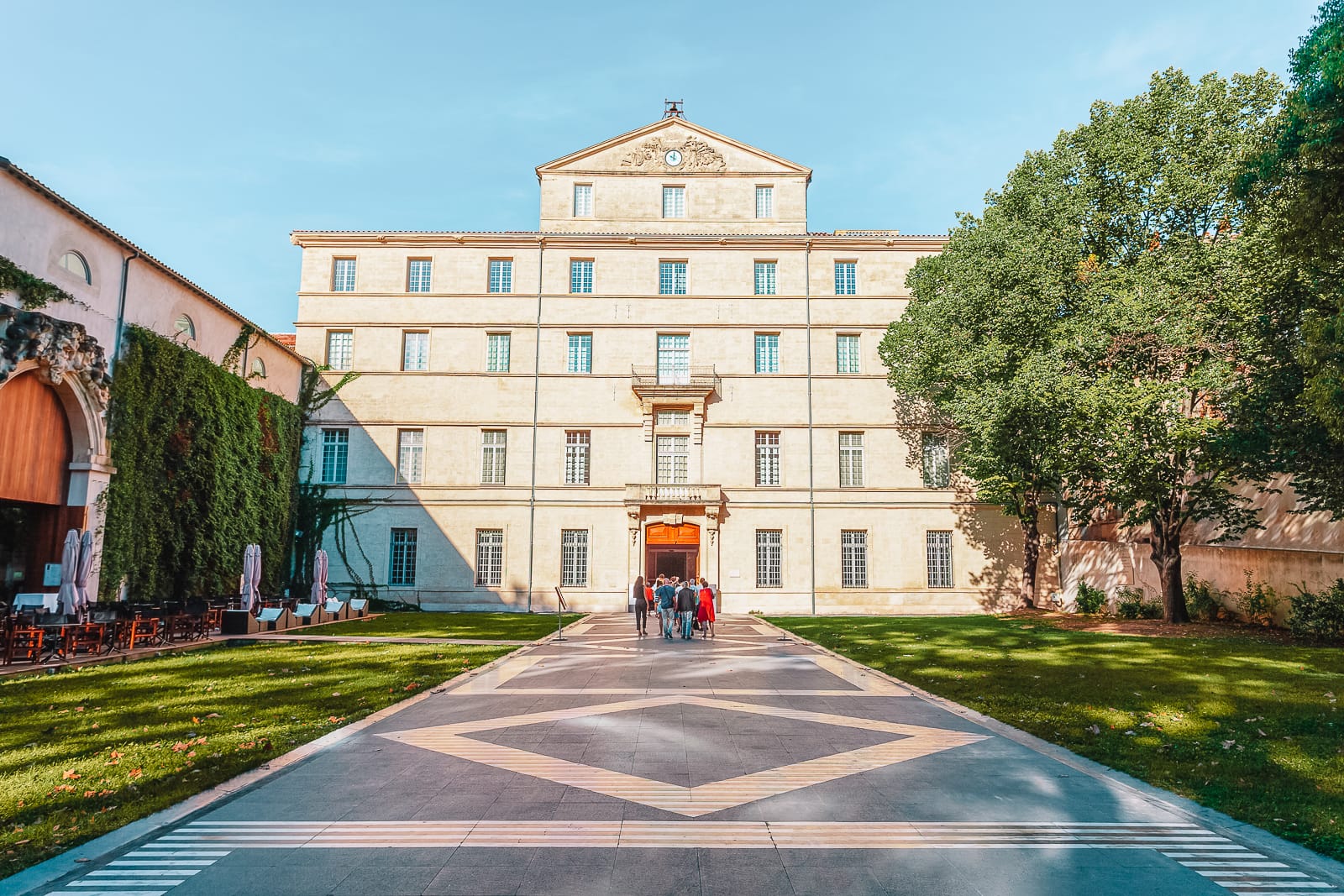 The Musée Fabre is considered a Musée de France, making it an important national treasure.
It started out with only thirty paintings in 1802 and now showcase some of the most important names in European art, some nearly 600 years old.
Some of the highlights include work by Rubens and Monet and many more famous artists.
It has only recently been renovated and so the facilities are modern. The incredible art in this museum makes visiting it one of the best things to do in Montpellier.
2.) Porte du Peyrou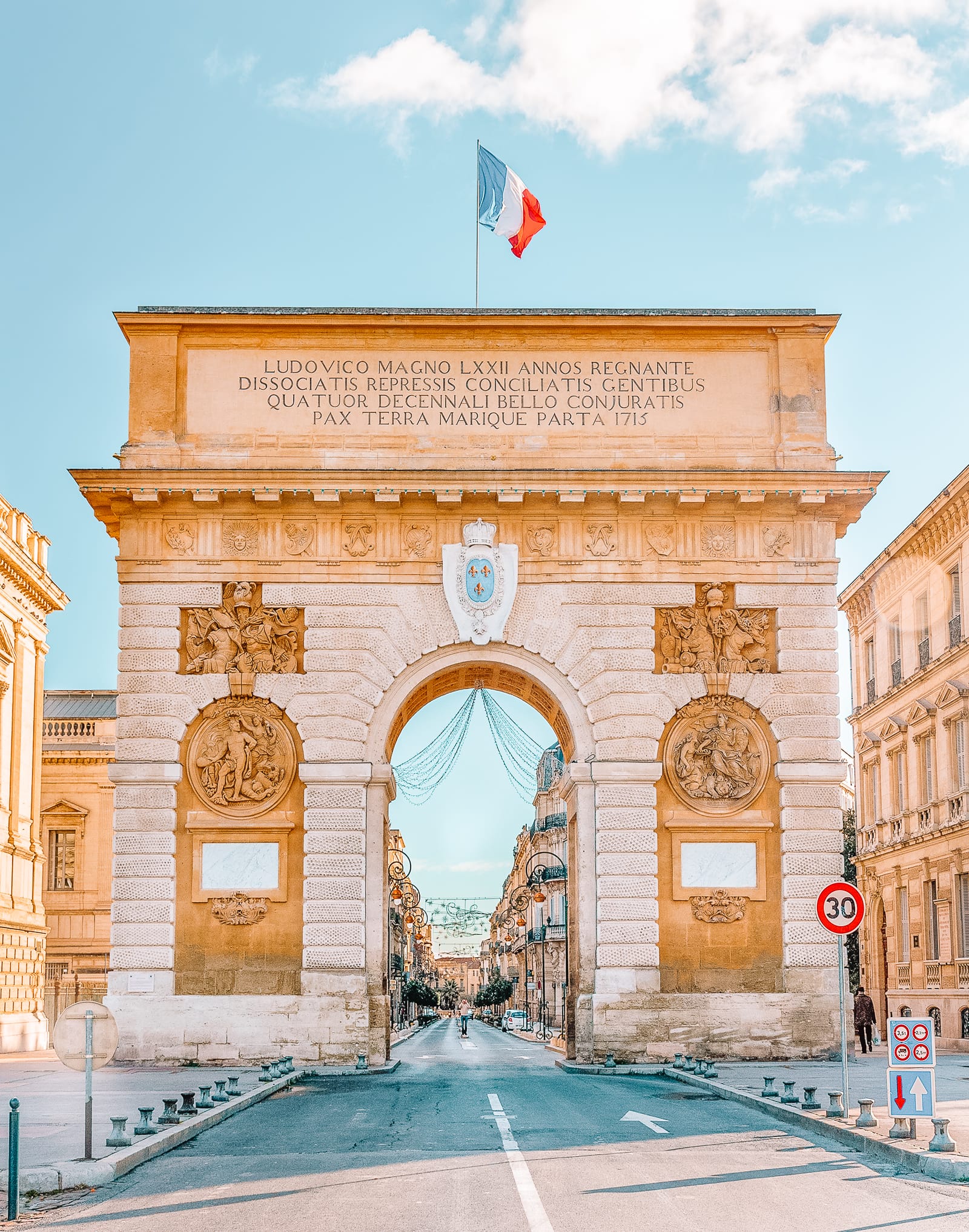 This triumphal arch of Peyrou is modelled after the Porte Saint-Denis in Paris and stands close by the gardens.
Some tours allow you to get to the top and reward you with fantastic views of Montpellier. The arch itself shows a variety of reliefs detailing historically significant events in France.
3.) Jardin des Plantes de Montpellier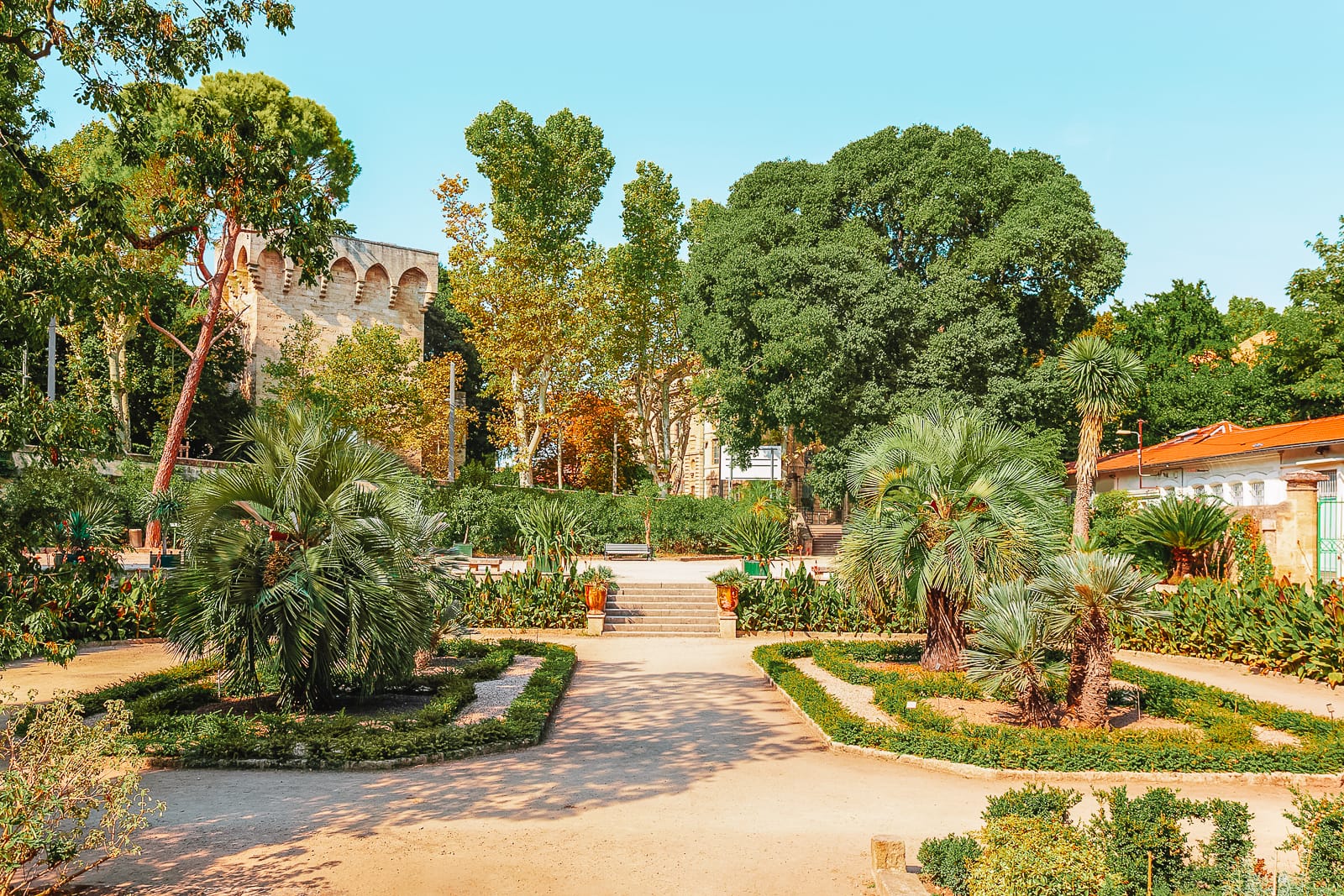 This botanical garden is almost 500 years old. It has a beautiful orangery and great arboretum and contains around 2,680 species.
The gardens are very well kept and great to visit for a stroll in the sun. While the gardens are not the largest, the variety makes visiting them one of the best things to do in Montpellier.
4.) La Panacée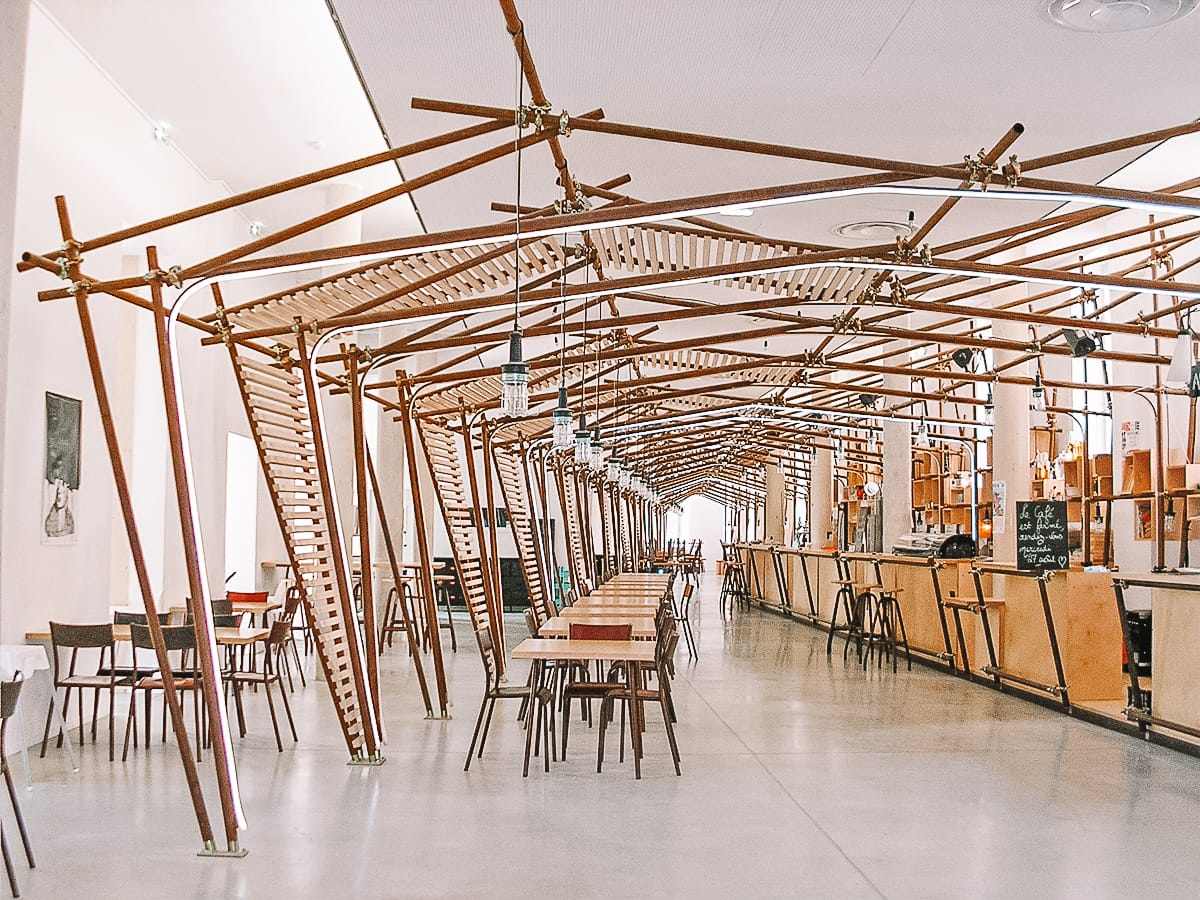 The Panacée is a great contemporary art gallery that displays a variety of exhibitions.
With many different events during the year, it's worth checking their schedule and planning a visit.
After checking out the art, you can also get some coffee at their cafe or have a small lunch in their lovely courtyard.
5.) Esplanade Charles de Gaulle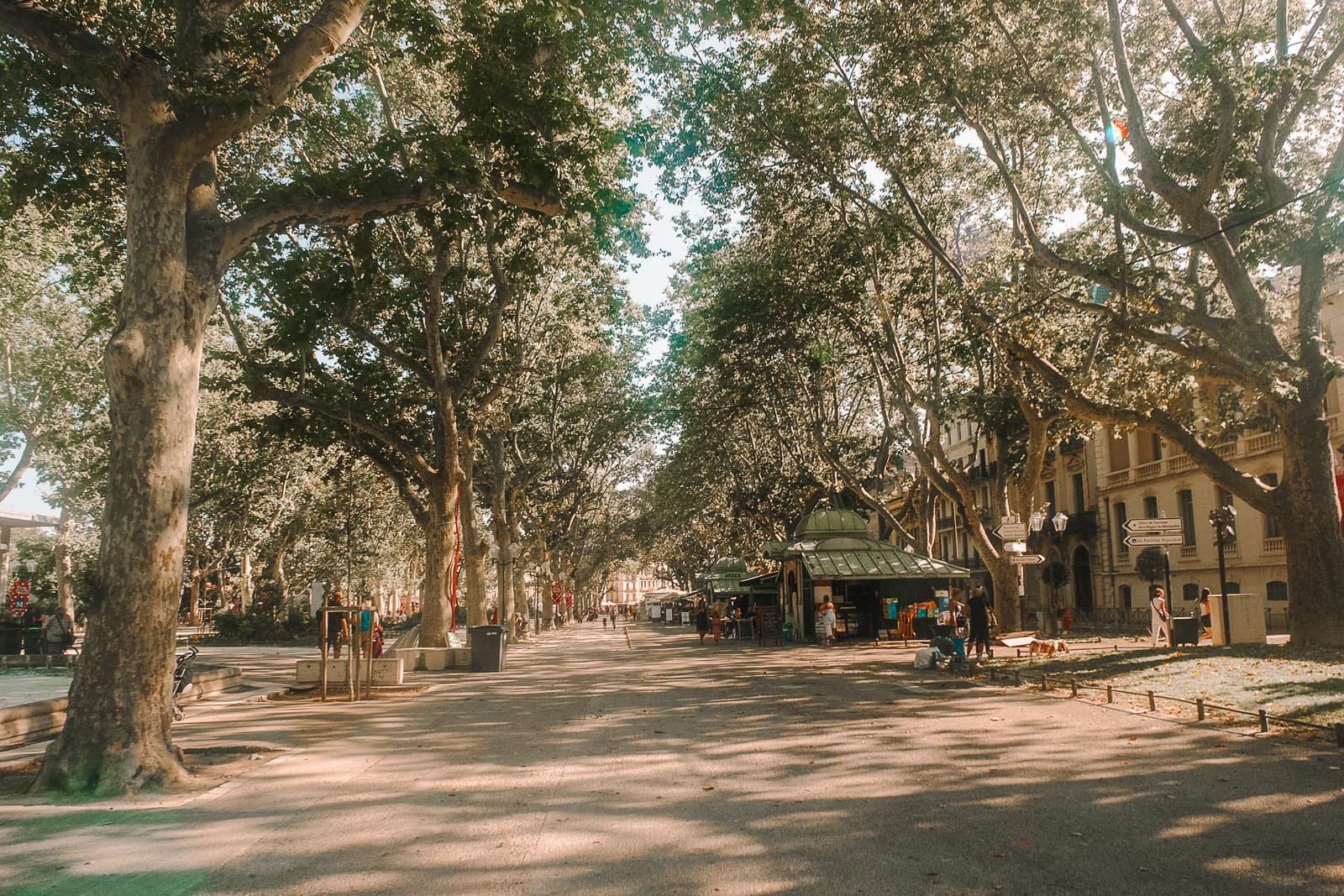 This esplanade is great for a walk and to stop by some nice local cafes and restaurants.
There is a lovely park to relax in, with a romantic walk through a treed alley and lovely water features. Little shops and stalls pop up occasionally and are worth checking out while you're visiting.
6.) Place Jean-Jaurès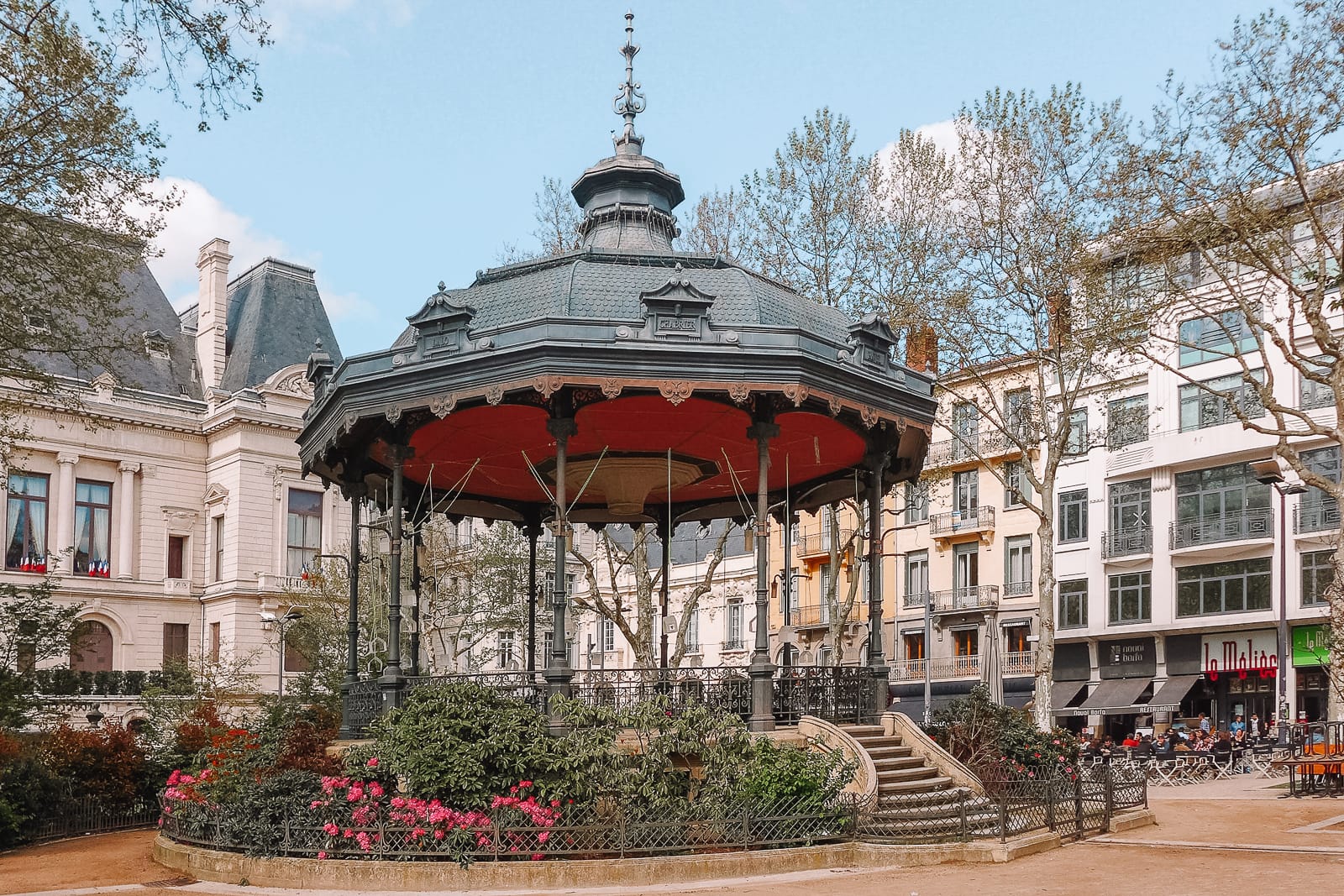 This square is great if you enjoy people watching and like to check out some local architecture on your holidays. It is quite lively during the day and a nice romantic place at night.
Usually, it is bustling with life as locals and tourists alike sit on the terraces of the cafes and bars that are set up in the area.
7.) Montpellier Cathedral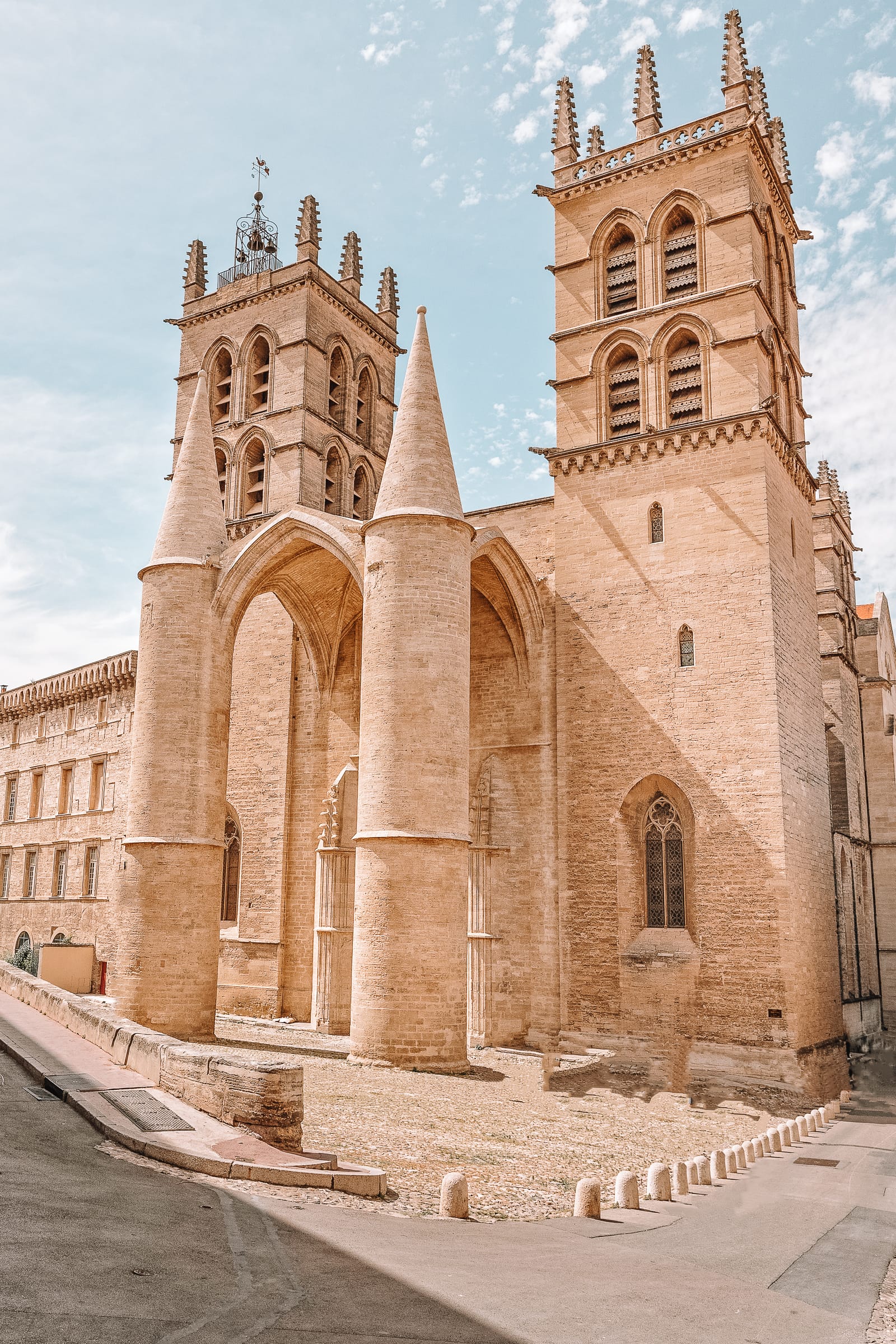 Definitely one of the most impressive buildings in Montpellier, this Roman Catholic church is a national monument built in the Gothic style.
It is a perfectly calm and quiet place to visit in the city. While it is deceptively smaller inside than it looks from outside, its architecture is absolutely exceptional and definitely worth visiting.
8.) Park of ​​Meric Estate
How 10 hectares of parkland fit into the centre of Montpellier is a mystery.
With great terraces overlooking the Lez river and its famous fields full of poppies, the scene is idyllic.
The poppies mostly bloom during April, so if this is the time you're visiting it's especially worth seeing. Even at other times of the year, if you need to get away or go for a run, this is the perfect place to head to.
9.) Promenade du Peyrou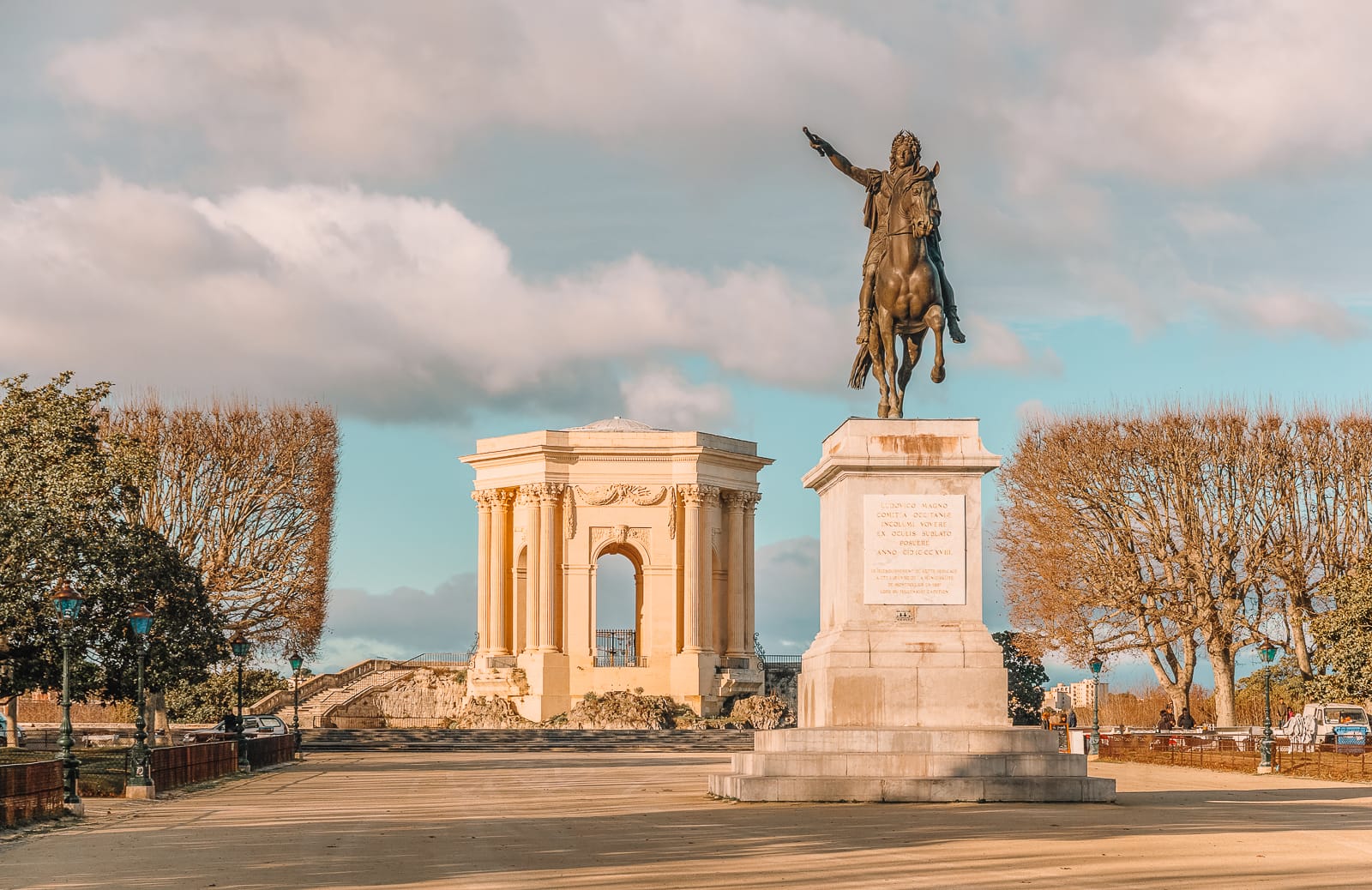 This is the city square of Montpellier offering great views of the local monuments. It is a great place to get some shade and have a look at the coastline.
On Sundays, you can also see the local antiques and flea market to experience some of the local life.
10.) Odysseum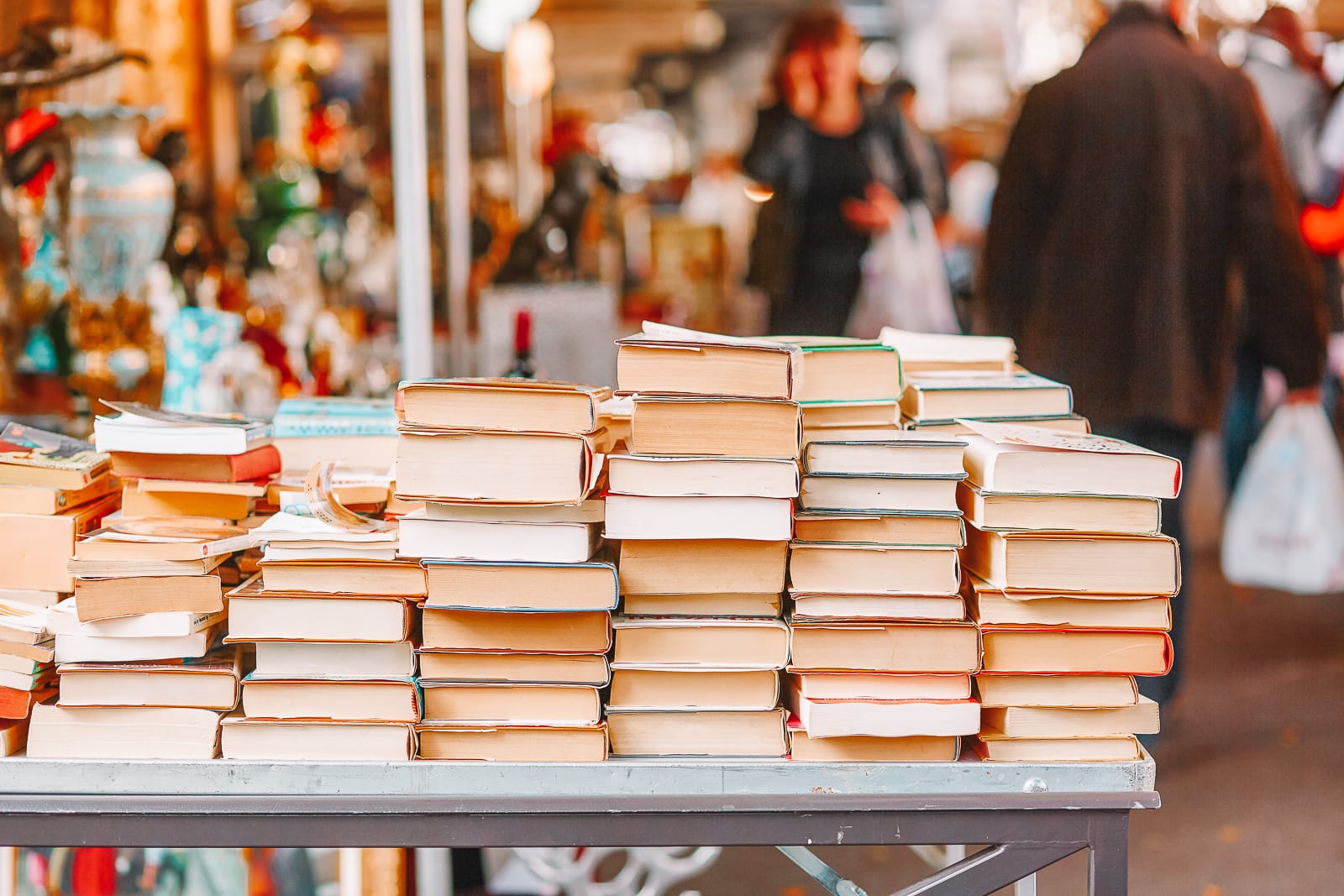 If you feel like something modern, away from all the century-old buildings, how about some shopping?
This mall is full of lots of activities and shops, including a planetarium, an Ikea and, of course, lots of French fashion. If you enjoy shopping, you'll find coming here one of the best things to do in Montpellier.
11.) Castle of Flaugergues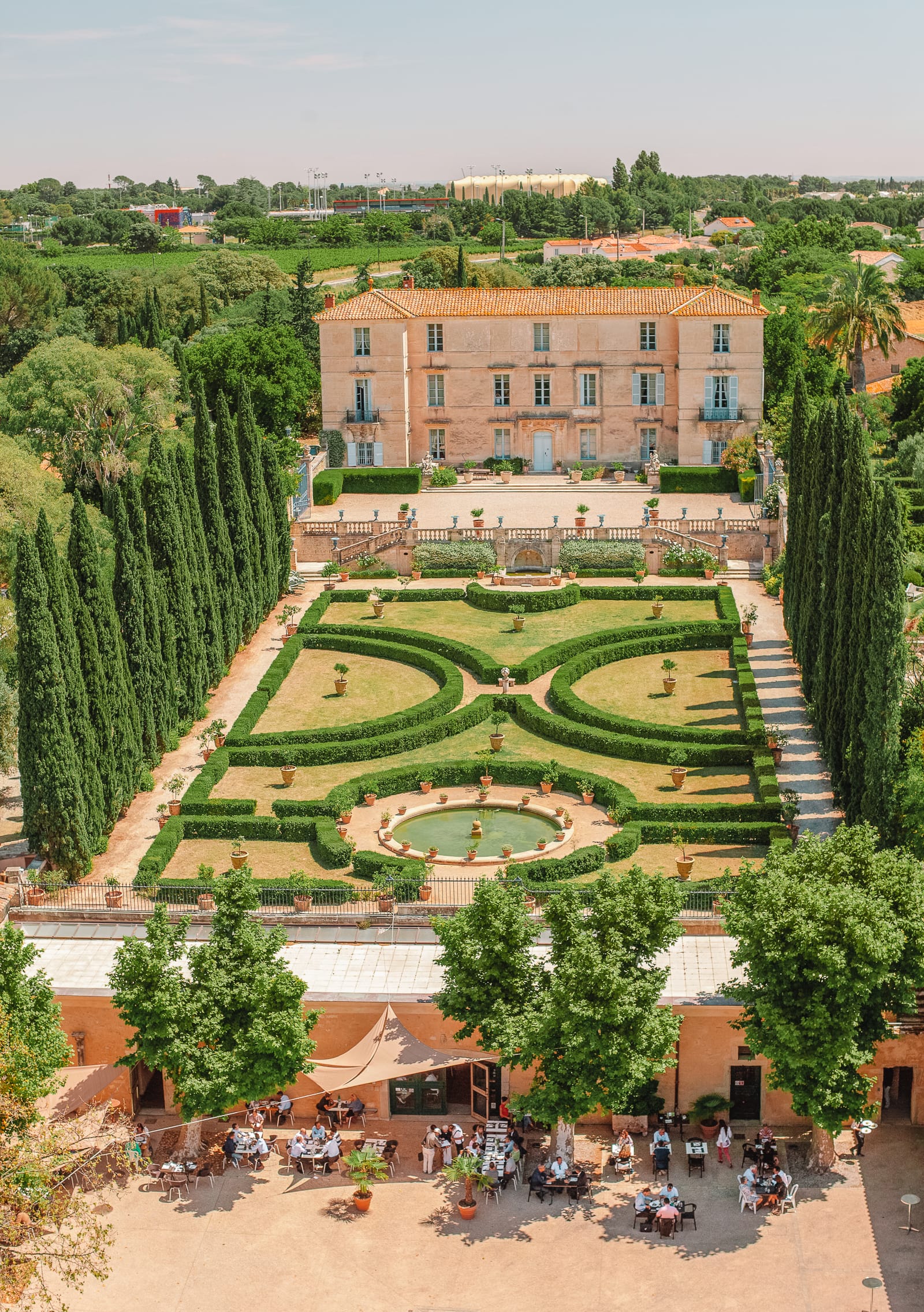 The exterior of this mansion might not be the most impressive. In fact, it looks rather simple, especially compared to some of the more famous French castles.
The outside however only conceals the stunning interior. Instead of being built by royalty, it is one of the many Chateaus built by wealthy merchants.
Nowadays, it preserves stunning antique furniture and Flemish tapestries.
12.) Church Saint-Roch of Montpellier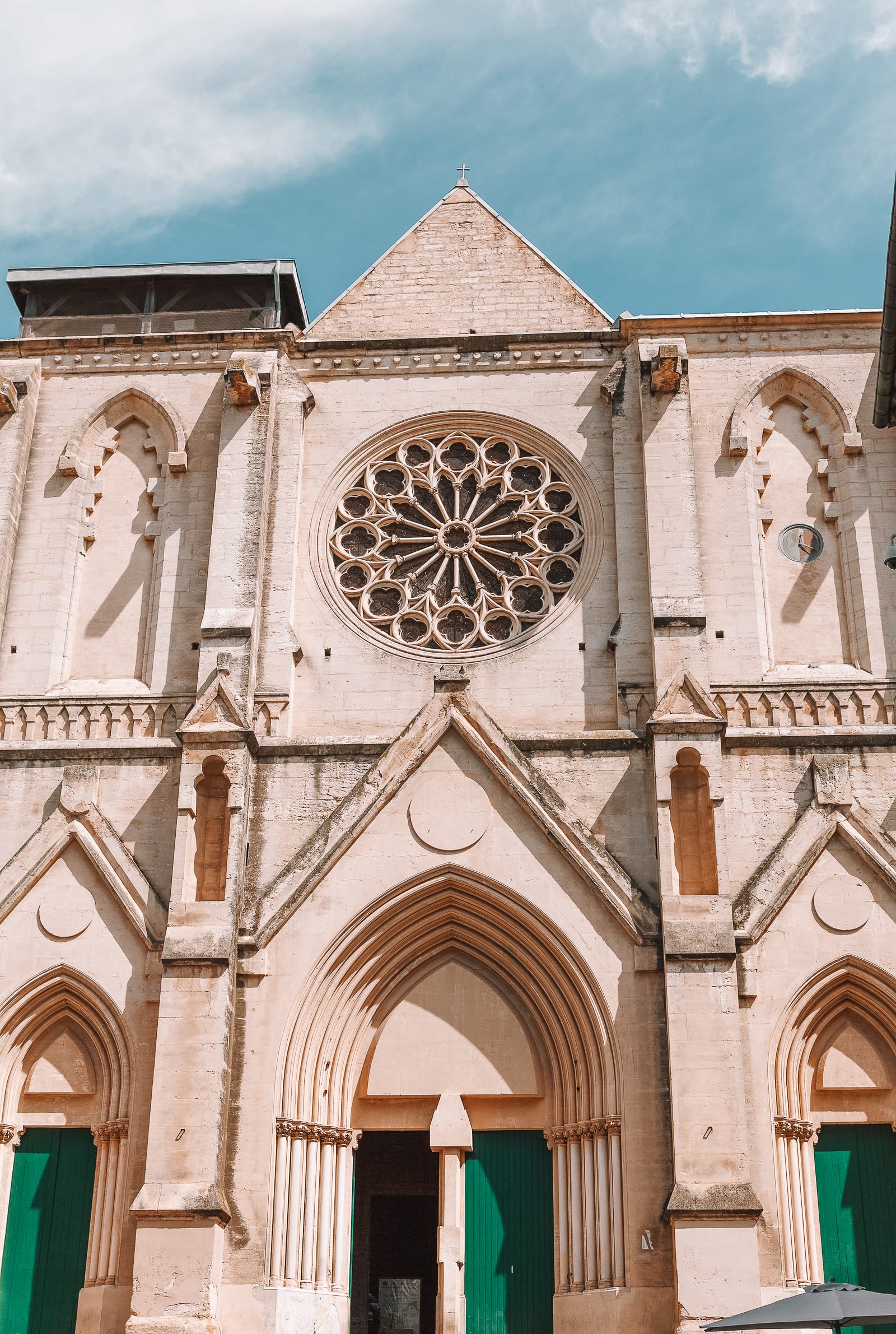 This church is full of beautiful decorations and images. It is not too touristy, making it calm and quiet while still providing some local culture.
The neighbourhood of Ecusson is also a great place to have a good coffee and a nice meal. It is considered the historical old-town of Montpellier and is full of interesting architecture and side-alleys.
13.) Carré Sainte Anne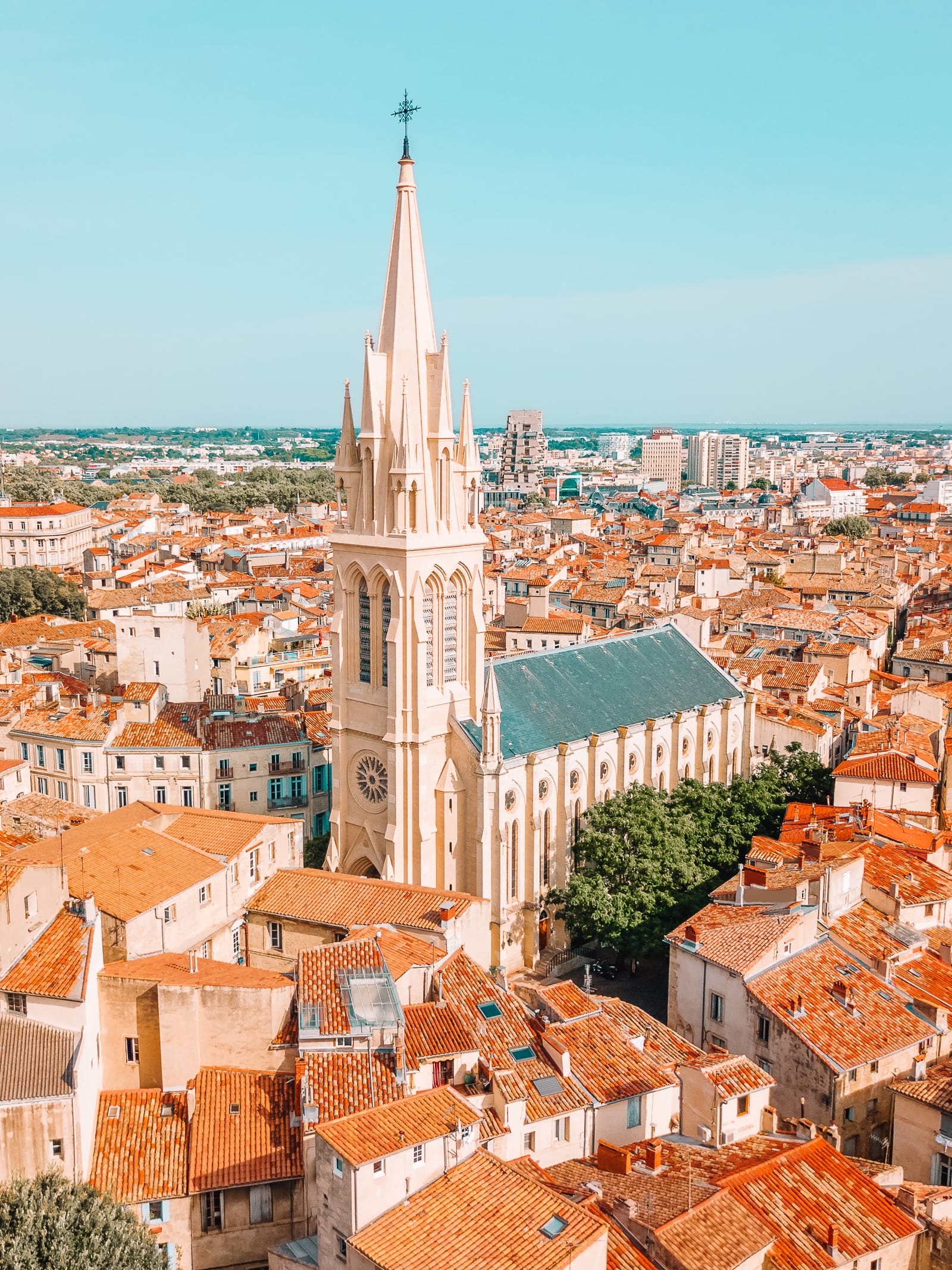 Another great church in Montpellier, the Carré Sainte Anne houses contemporary art exhibits and festivals.
The impressive architecture creates the perfect backdrop for local art while being worth a visit just for its own beauty. You definitely shouldn't skip this destination in Montpellier!
14.) Pavillon Populaire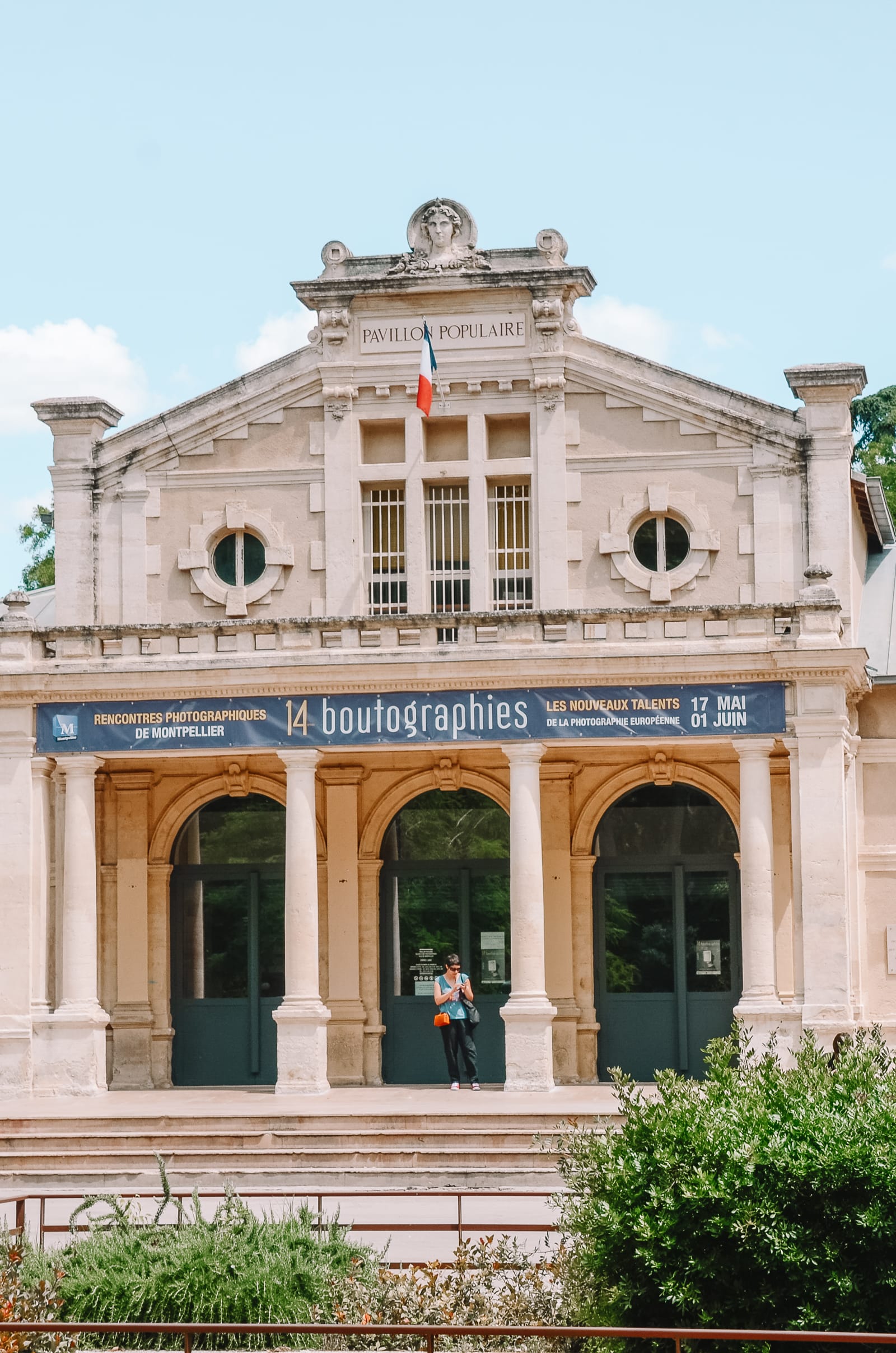 This museum focuses on modern photography with constantly changing exhibitions It presents both local and international works.
The photos have English descriptions, so you won't have to get the dictionary out to enjoy the art.
It is free to the public, with the goal of making art available to anyone. This and the many great exhibits make visiting one of the best things to do in Montpellier.