Brittany is famed for its rugged coastline and beautiful nature.
The stunning natural and megalithic sites will transport you back to simpler times – meanwhile, the cities of Saint-Malo, Rennes and Vannes will provide you with great dining, museums, and stunning architecture.
You can find anything from quaint resort towns to fortified cities. This is the perfect place if you want to experience the diversity of France's nature and culture!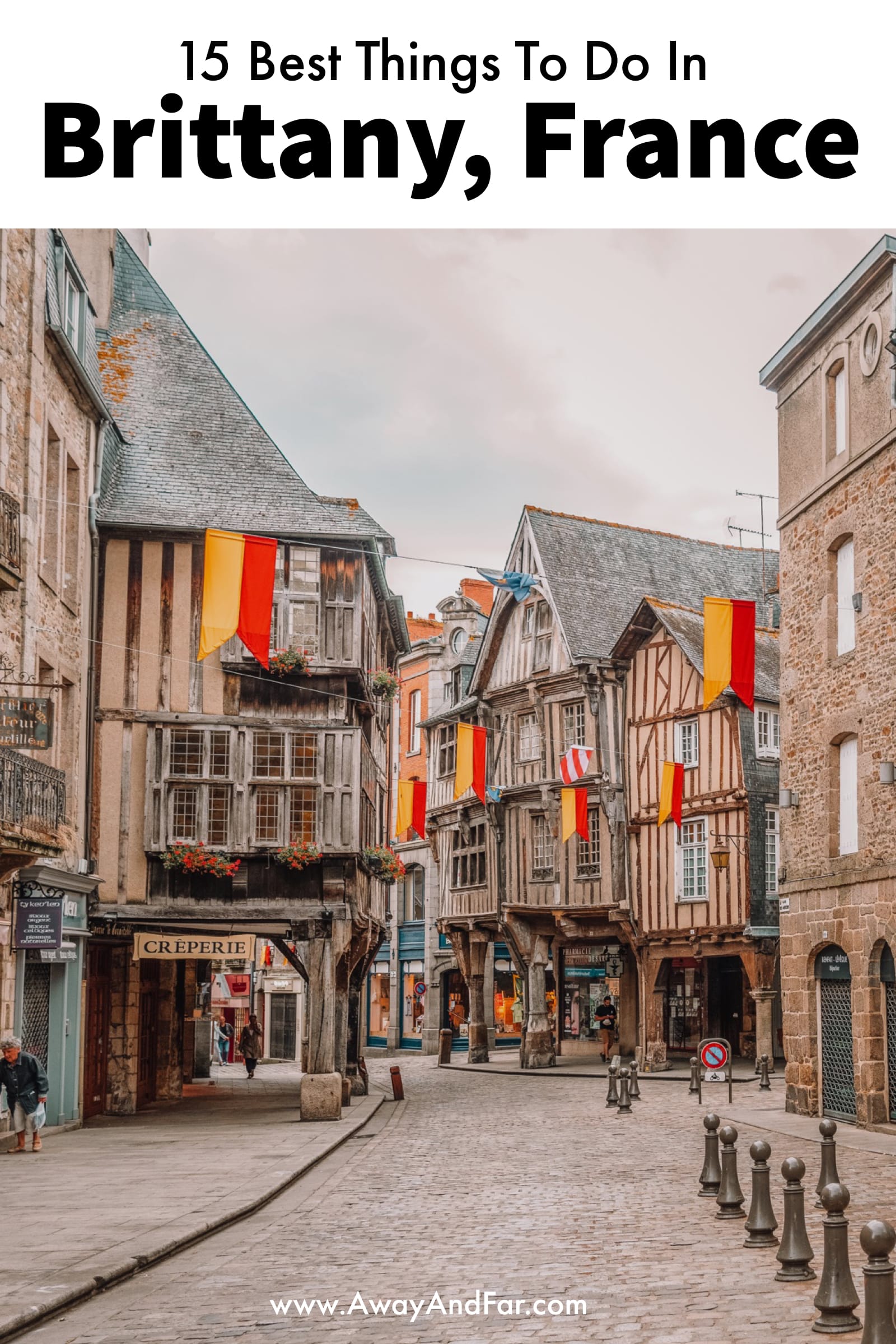 With that said, here are the 15 best things to do in Brittany, France
1.) Saint-Malo Cathedral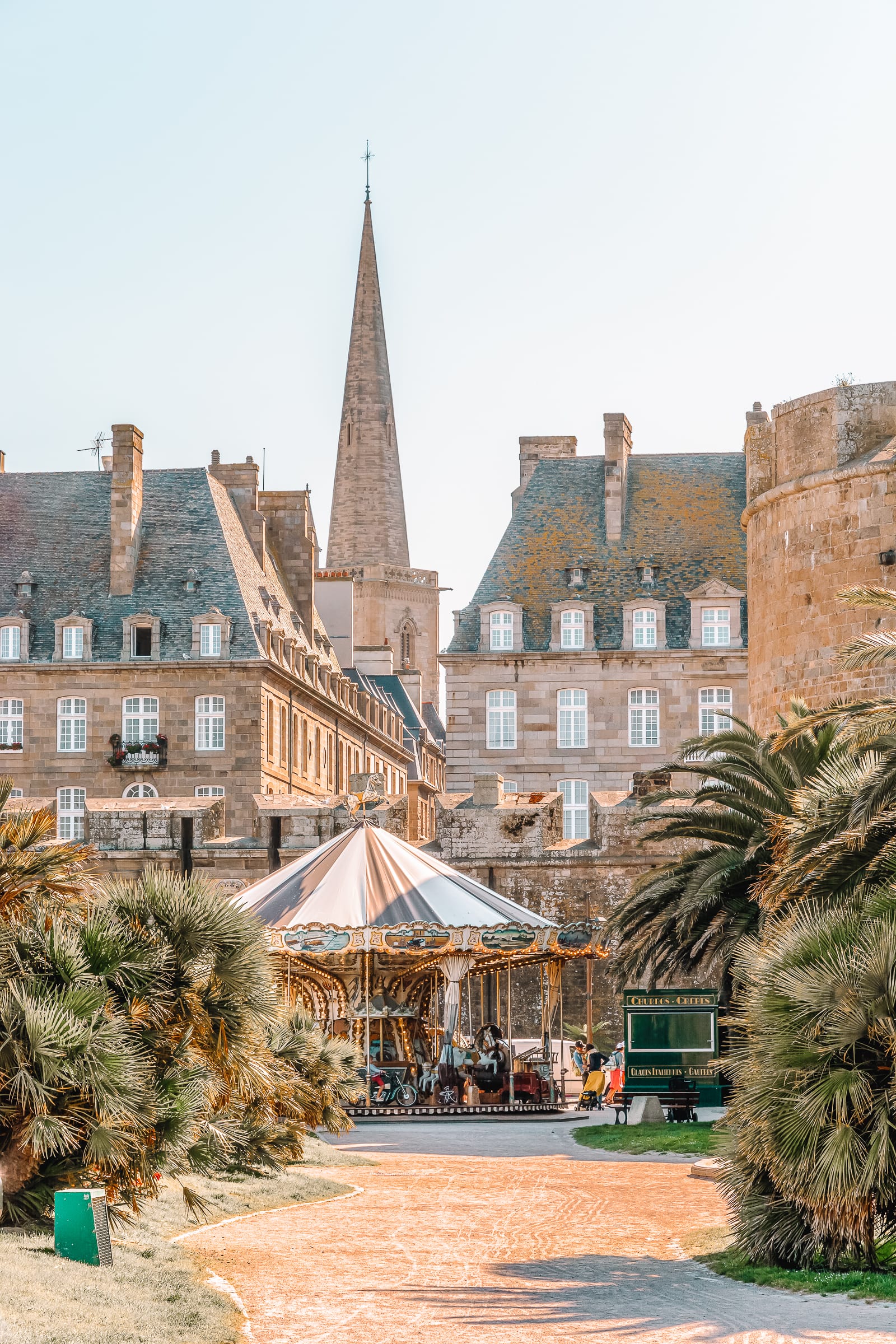 France is home some of the most stunning churches and cathedrals with Saint-Malo definitely being one of them.
It was built in 1146 and its towering architecture has since stood the tests of time.
The church is famed for its awe-inspiring stained-glass windows and imposing structure, making it one of the best things to do in Brittany.
2.) Gavrinis Island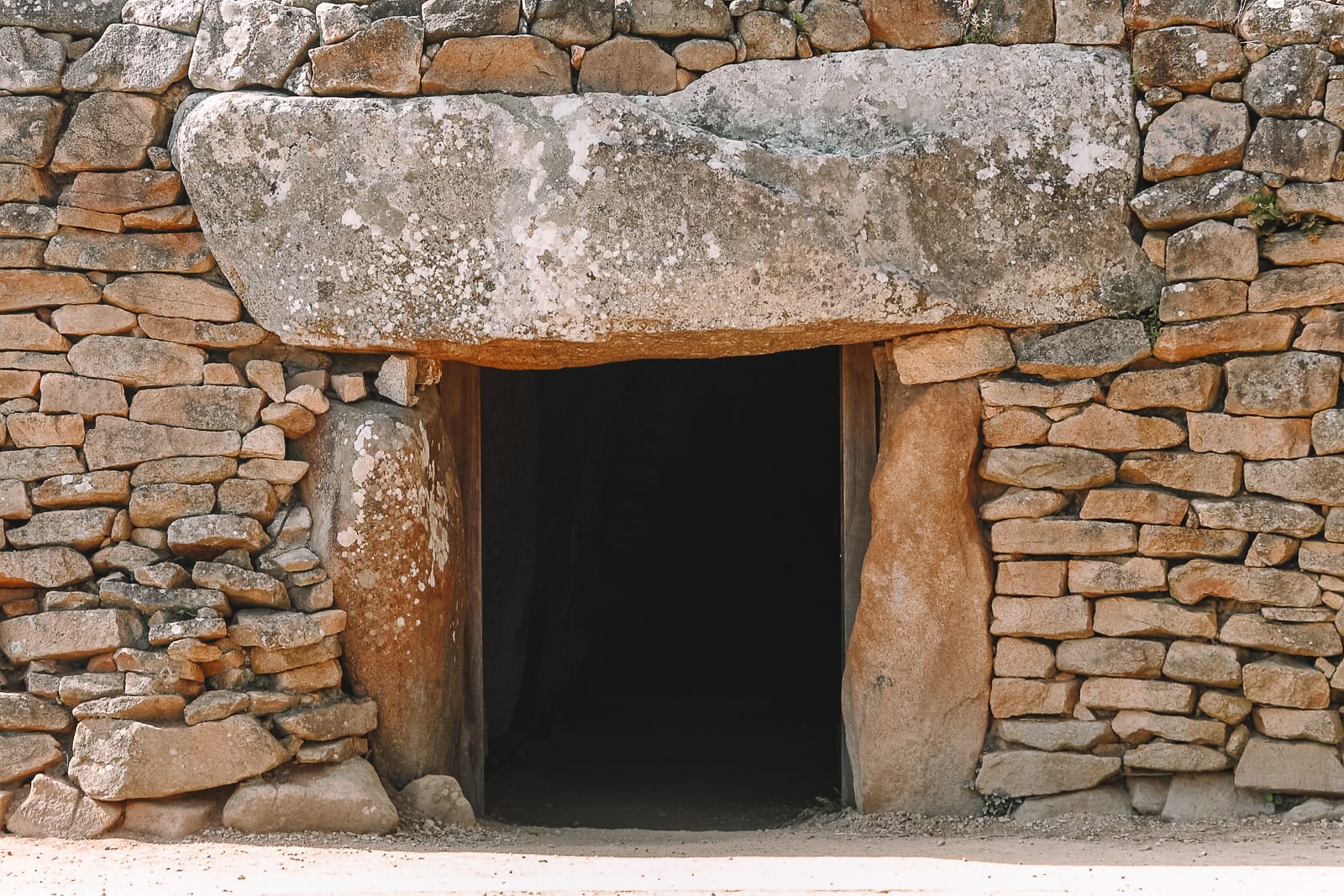 This little island in the Gulf of Morbihan is famous for its megalithic Gavrinis tomb. The monument lets you travel to 3,500 BCE and have a fist look at Brittany's famous megalithic art.
There is a guided 1.5 hour boat tour that takes you from Larmor Baden over to the island and back, making a visit on a beautiful sunny day even better!
3.) Dinan Old Town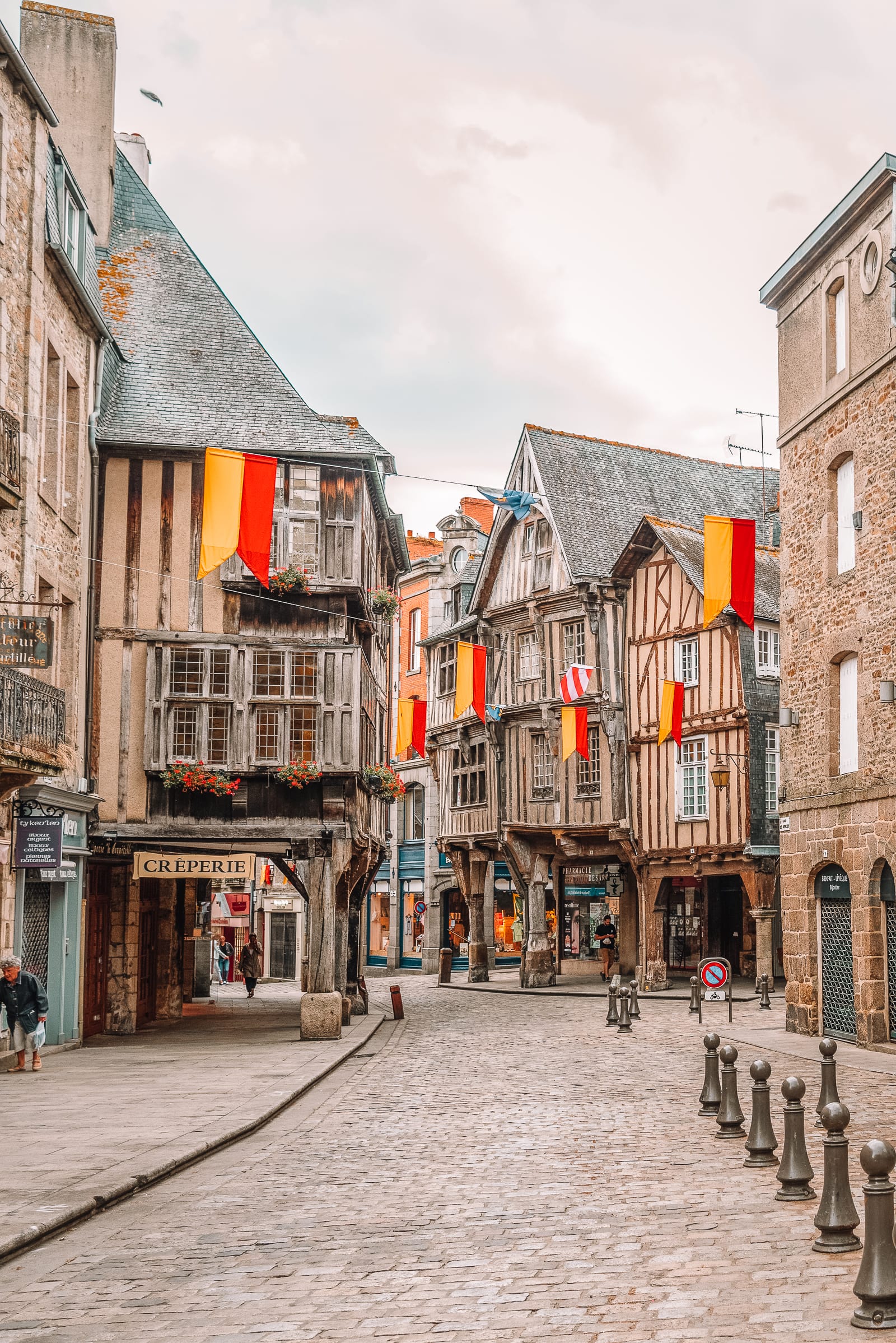 This town is famous for its cobblestone streets and historic city centre. It's said to be Brittany's prettiest town, not only because of its half-timbered houses but also because of the view of the Le Rance river.
Visit some of the lovely restaurants by the waterside and explore what is arguably the quaintest town in Europe.
If you happen to be here in July, come and relive history at the Fête des Remparts medieval festival. No matter what time of the year it is though, Dinan Old Town is definitely one of the best things to do in Brittany,
4.) Locronan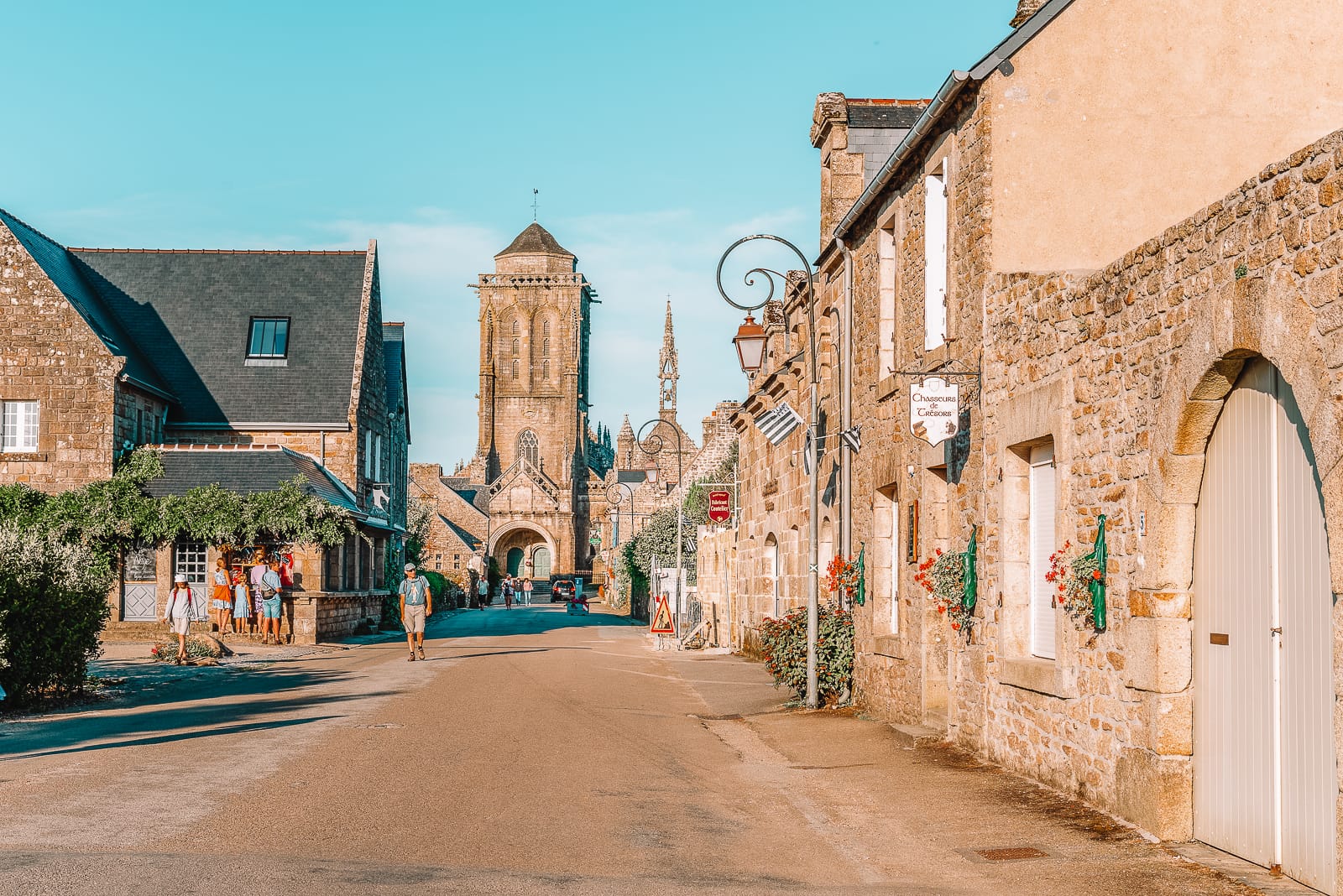 This tiny town is built from local granite and is completely reserved for pedestrians.
It's home to some amazing Gothic architecture, like the St Ronan church or the Chapelle Notre-Dame-de-Bonne-Nouvelle.
There are also multiple galleries around town that show off the local historic art.
5.) Carnac Alignments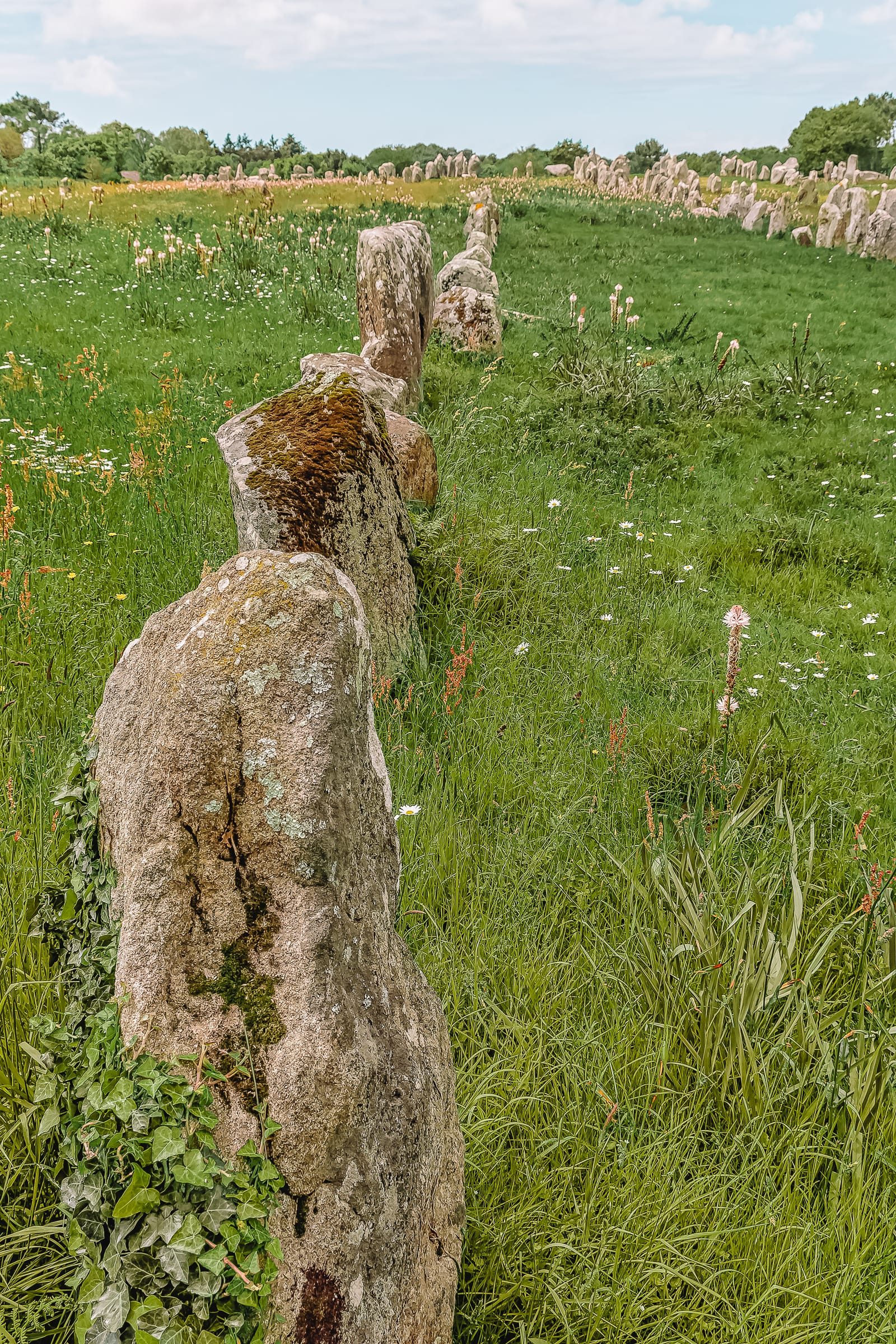 This extremely fascinating megalithic monument consists of sites around the town of Carnac.
It's made up of over 3,000 individual stones arranged in formations and rows, some of which stretch over a kilometre in length. Some of these stones may have been there since 4,500 BC.
If you go here, check out the Museum of Prehistory that manages the sites and also exhibits lots of interesting prehistoric artefacts.
6.) Concarneau (Ville Close)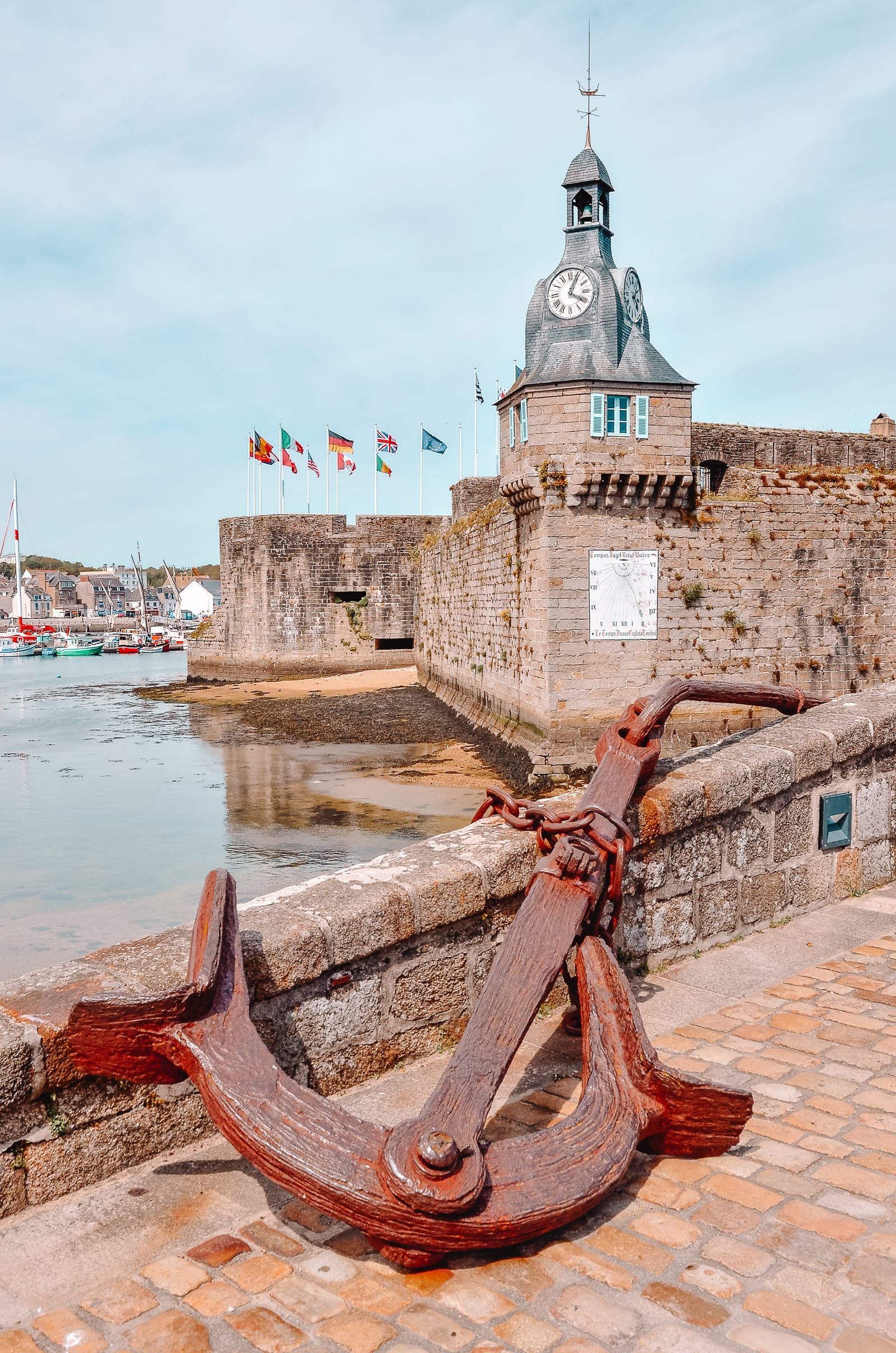 The city of Concarneau has a lot to offer. The historic walled city centre is quaint and full of history, while the rest of the city is modern.
Within the walled city, there are plenty of restaurants, shops and attractions, such as the fishing museum based on Concarneau's famous fishing industry.
Each year the Fête des Filets Bleus (Festival of the blue nets) which celebrates their fishing culture and attracts over a thousand participants is held here.
7.) Château de Josselin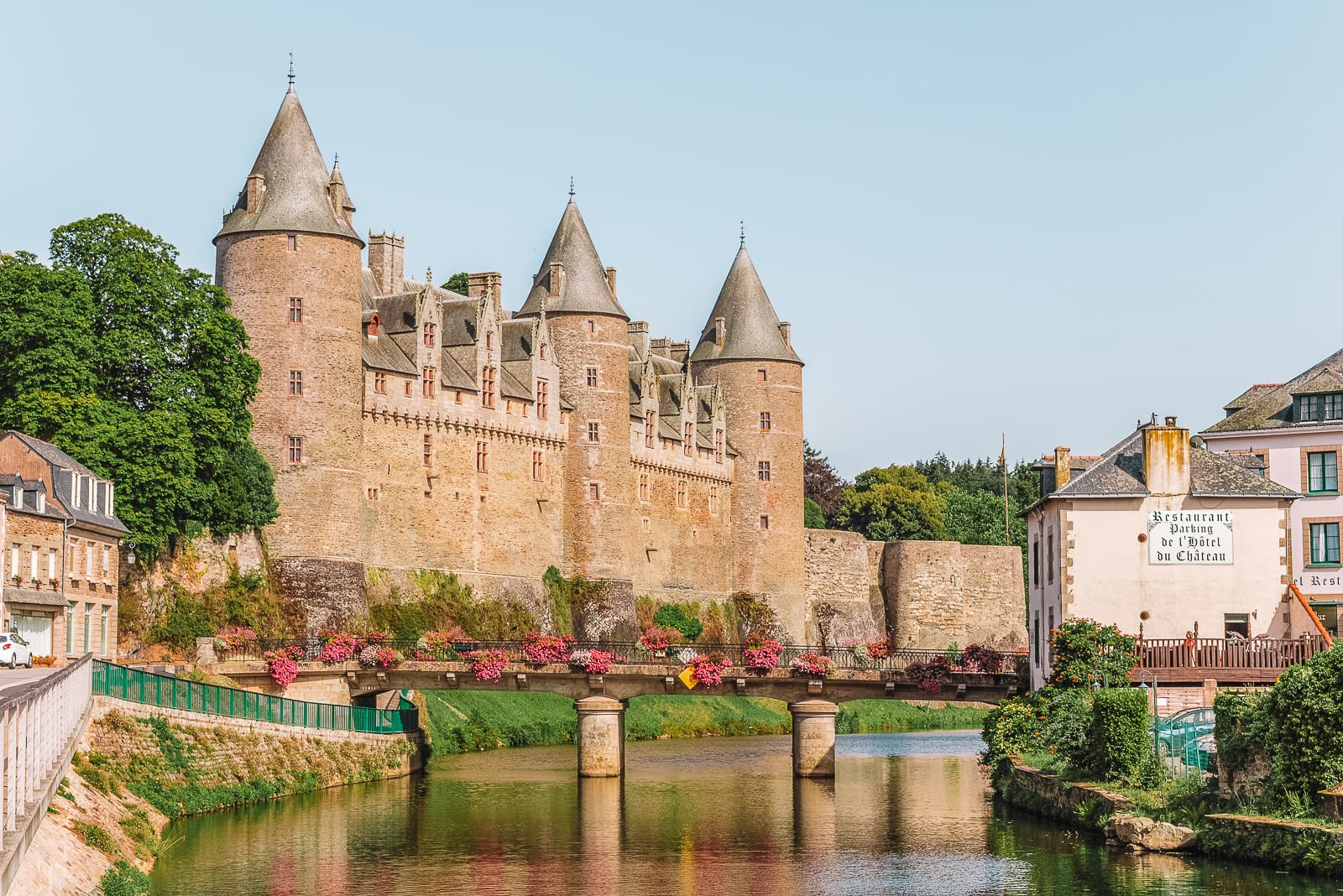 This medieval castle in Josselin is a thousand years old and truly looks like it has sprung from a fairy tale. There is a guided tour that details the history of the castle and its role in Brittany.
While you're in Josselin, check out the Basilique Notre Dame du Roncier and the Musée de Poupées to make your trip complete.
8.) Locmariaquer Megaliths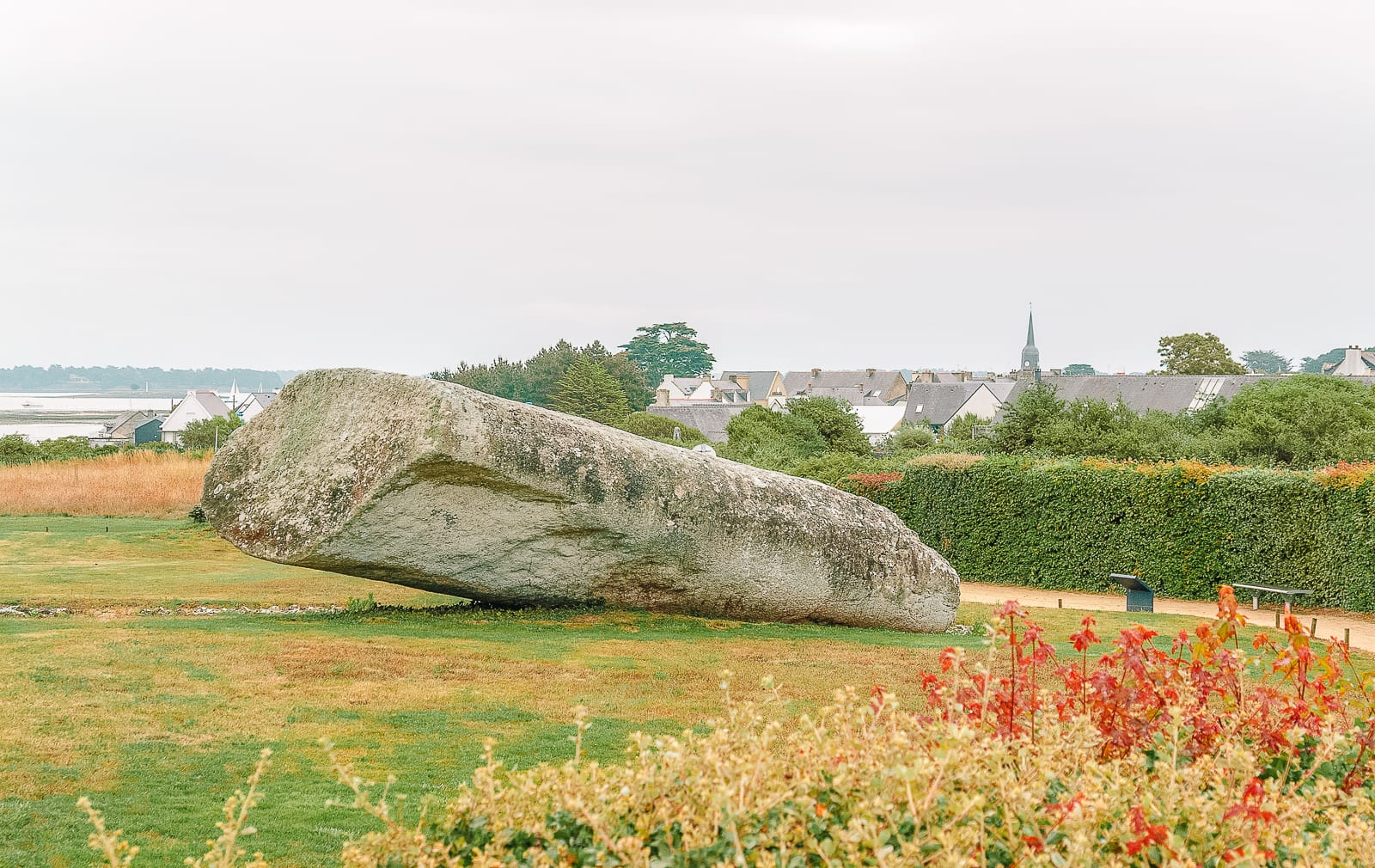 Brittany is full of prehistoric sites, one of them being the Locmariaquer Megaliths.
It's made up of three monuments, one of them, the Grand Menhir Brisé, is a 280-tonne rock which stood over 20 meters tall.
The other two sites are the Er Grah Tumulus and the Table des Marchand Dolmen, both burial sites. They date back between 4,700 BCE and 3,800 BCE and can be entered by visitors.
This site is a must-visit and one of the best things to do in Brittany! When else do you get to see such vast prehistoric monuments?
9.) Pointe de Pen-Hir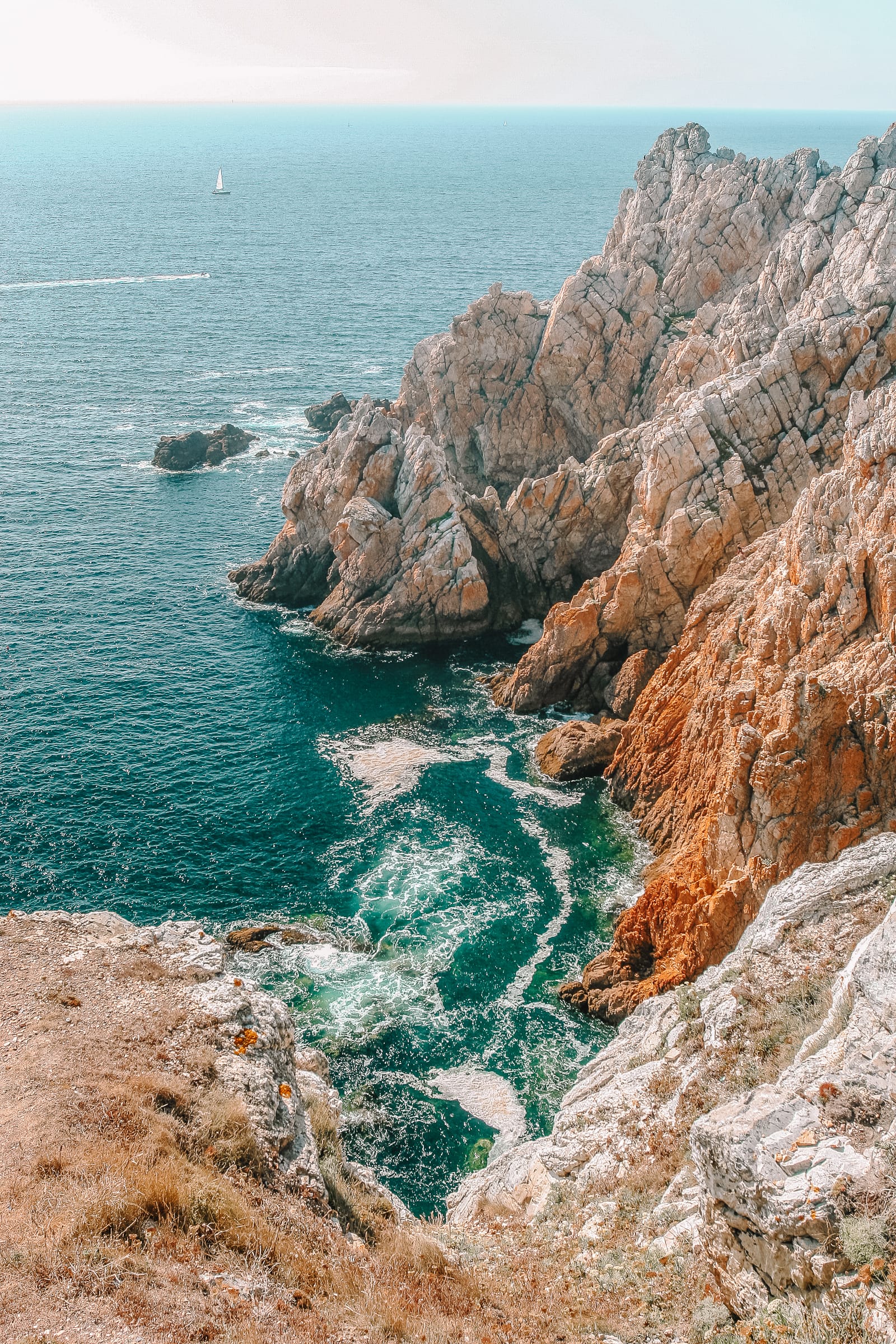 This cape offers great views of the islands Sein and Ouessant and is famous for the cross of Pon-Heir, a memorial to the Bretons of Free France.
Some of the cliffs around here are up to 70 meters high, giving you the perfect viewing platform to watch a stunning sunset over the ocean.
10.) Rennes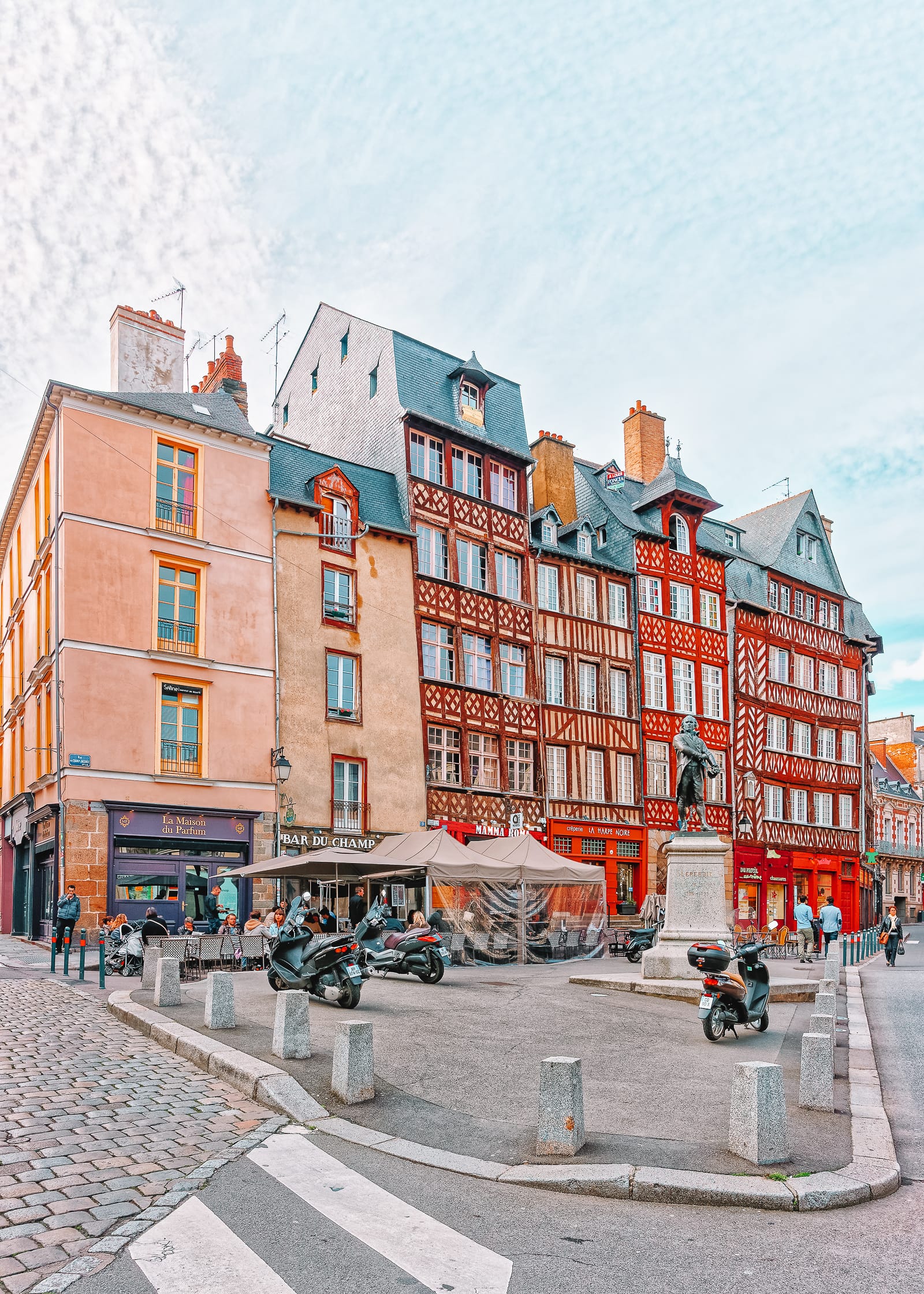 As the capital city of Brittanny, Rennes is jam-packed with culture and activities.
Like many cities in Brittany, Rennes is famous for its medieval, half-timbered houses. At the same time, it also produces some of France's best technological innovations. It was also named France's most livable city in 2018.
For some relaxation, visit the French gardens of Parc du Thabor. If you're up for some culture, check out the Museum of Fine Arts. For the best crepes you have ever had, try the Creperie Ouzh-Taol.
11.) Vannes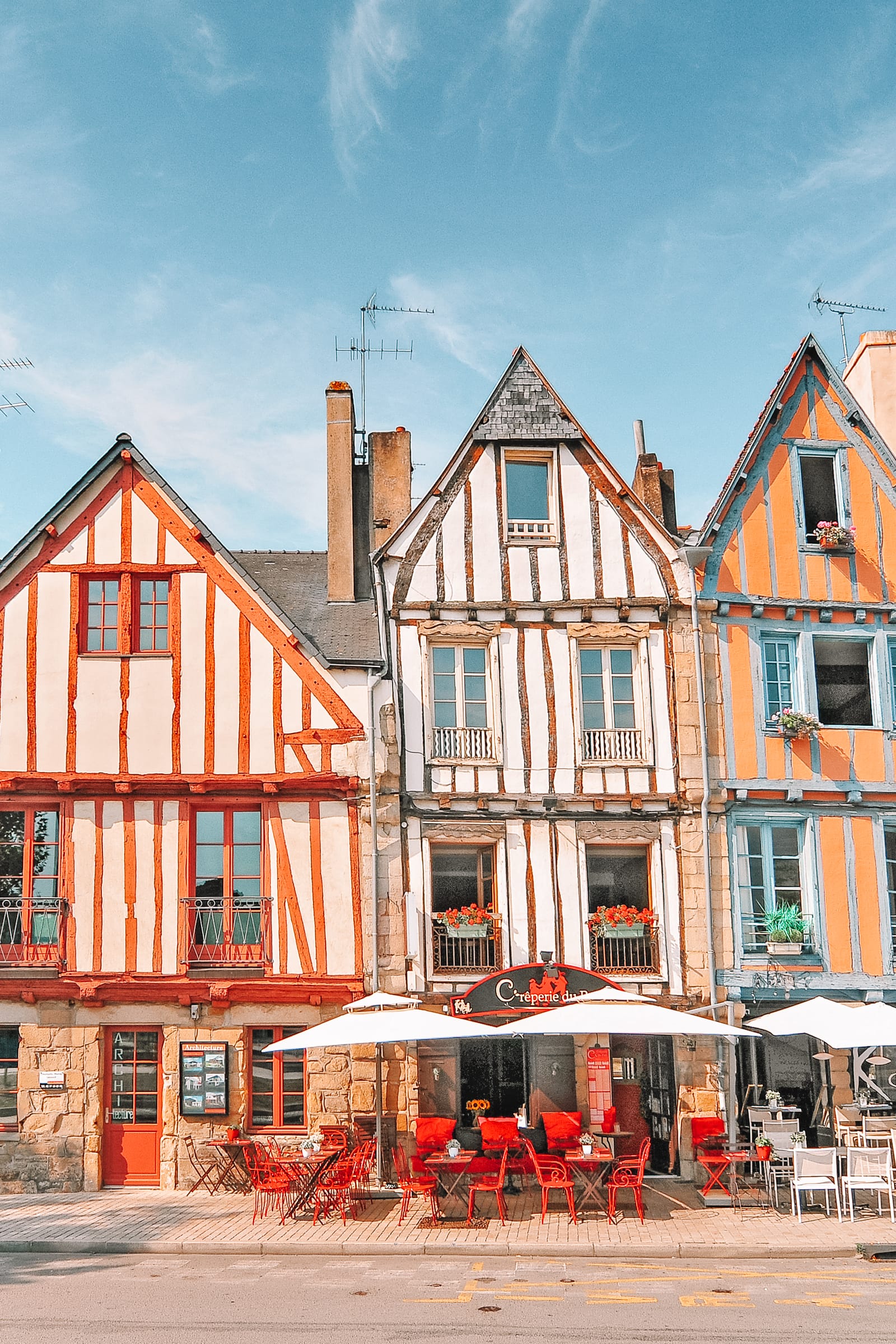 Another walled city famous for its medieval architecture, Vannes charms with narrow cobble-stone alleys and a beautiful port to the Gulf of Morbihan.
If you love the outdoors, visit the Golfe du Morbihan Natural Regional Park for kayaking, hiking and fishing. Within the city, you'll find the stunning Remparts de Vannes and the famous Vannes Cathedral.
For some great local food have dinner at the Balade en Crepanie or Le Vent d'Est for a lovely setting by the canal.
12.) Quimper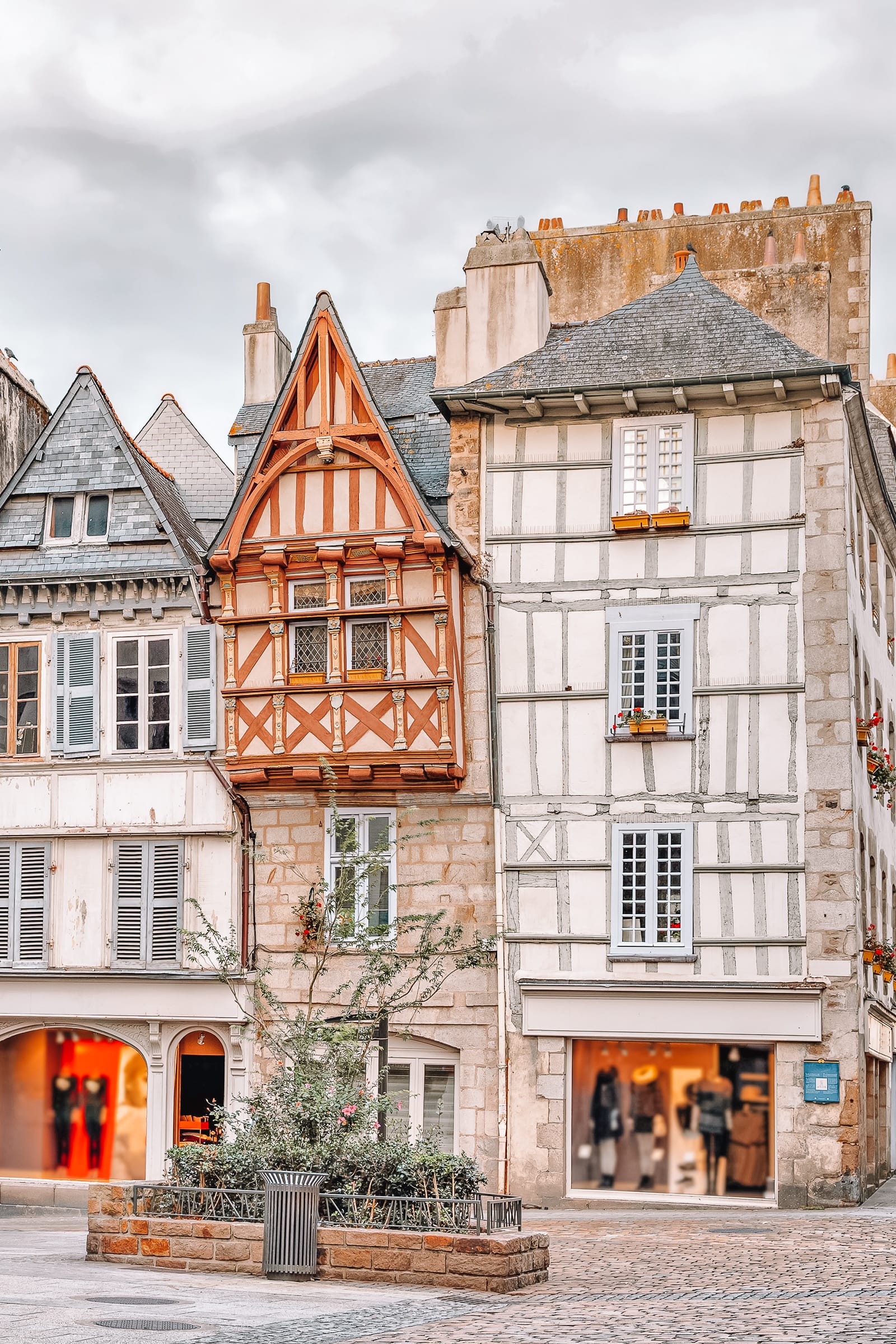 Considered the cultural heart of and one of the best things to do in Brittany, Quimper is famous for its pottery and the Saint Corentin Cathedral.
You can visit the Musée des beaux-arts de Quimper for a lovely insight into regional art or go hiking at the Gorges Stangala. After exploring the lovely town centre, enjoy the local cuisine at Au vieux Quimper restaurant.
13.) Côte de Granit Rose (Pink Granite Coast)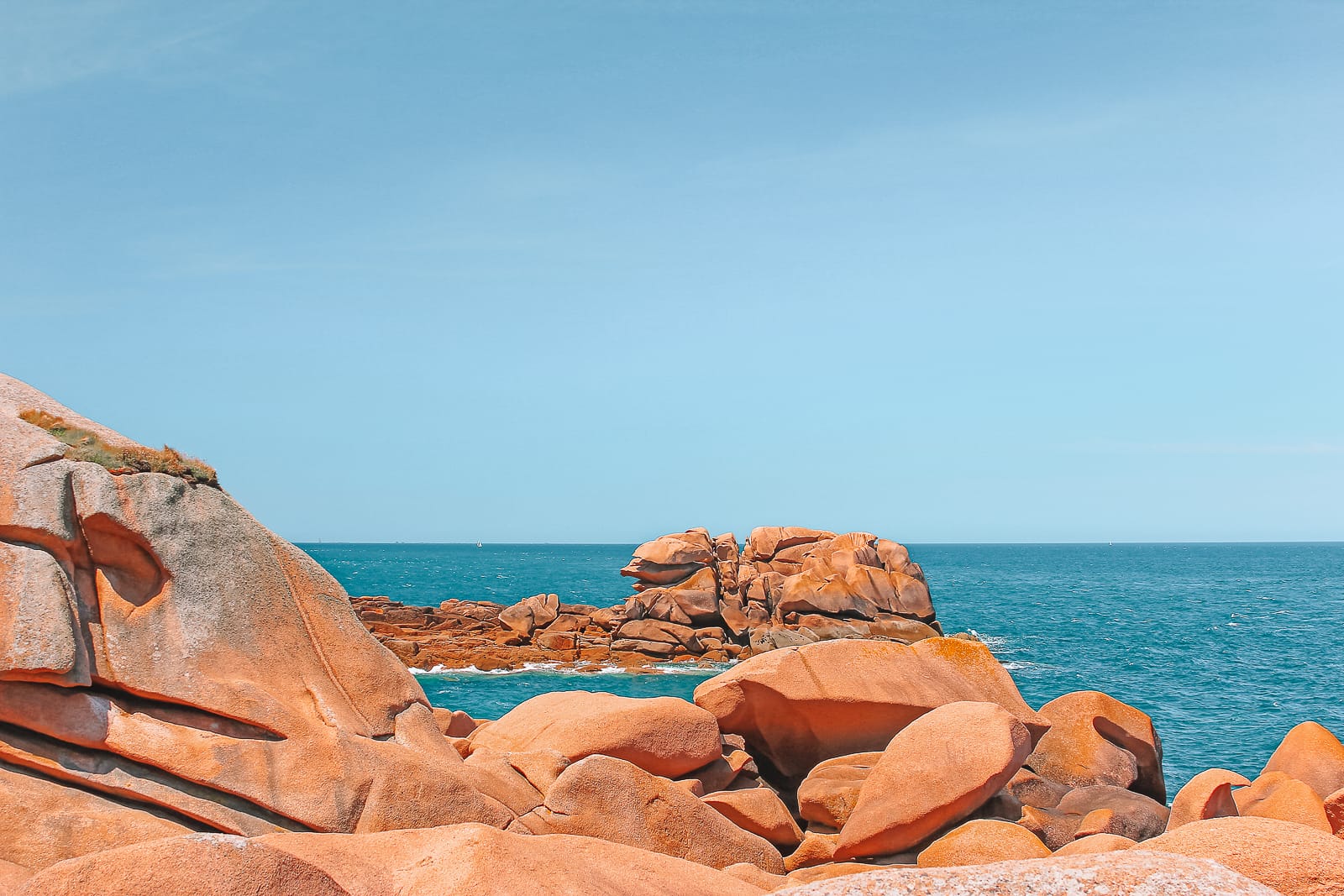 This is a stunning stretch of the Côtes d'Armor, the "coast at the sea". Here you can see the famous Ploumanac'h lighthouse, which has been built from the same pink granite.
There's also the option to swim at Trestraou beach. If you're interested in astronomy, visit the Cité des Télécoms planetarium and museum.
For great food have a look at the La Table de mon Pere in Ploumanac'h.
14.) Parc Naturel Régional d'Armorique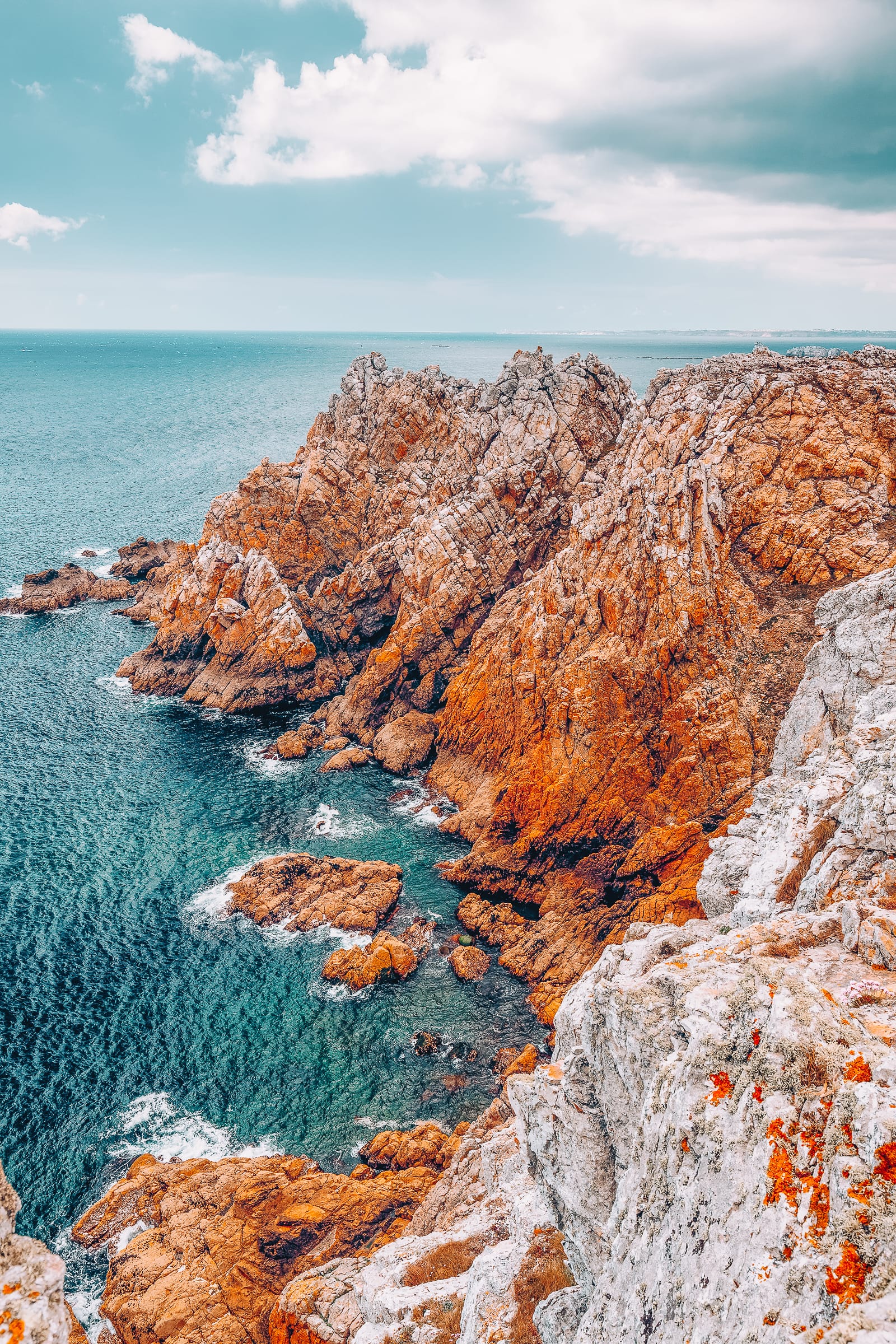 As one of the most diverse landscapes in France, this regional park combines swamps, beaches, forests, and the Monts d'Arrée mountains.
With great walks, hikes and cycling tracks, this is a nature lover's paradise.
All the little villages that are part of the park also offer a great local experience, so if you really want to get to know Brittany, this is a must-visit.
15.) Île-d'Arz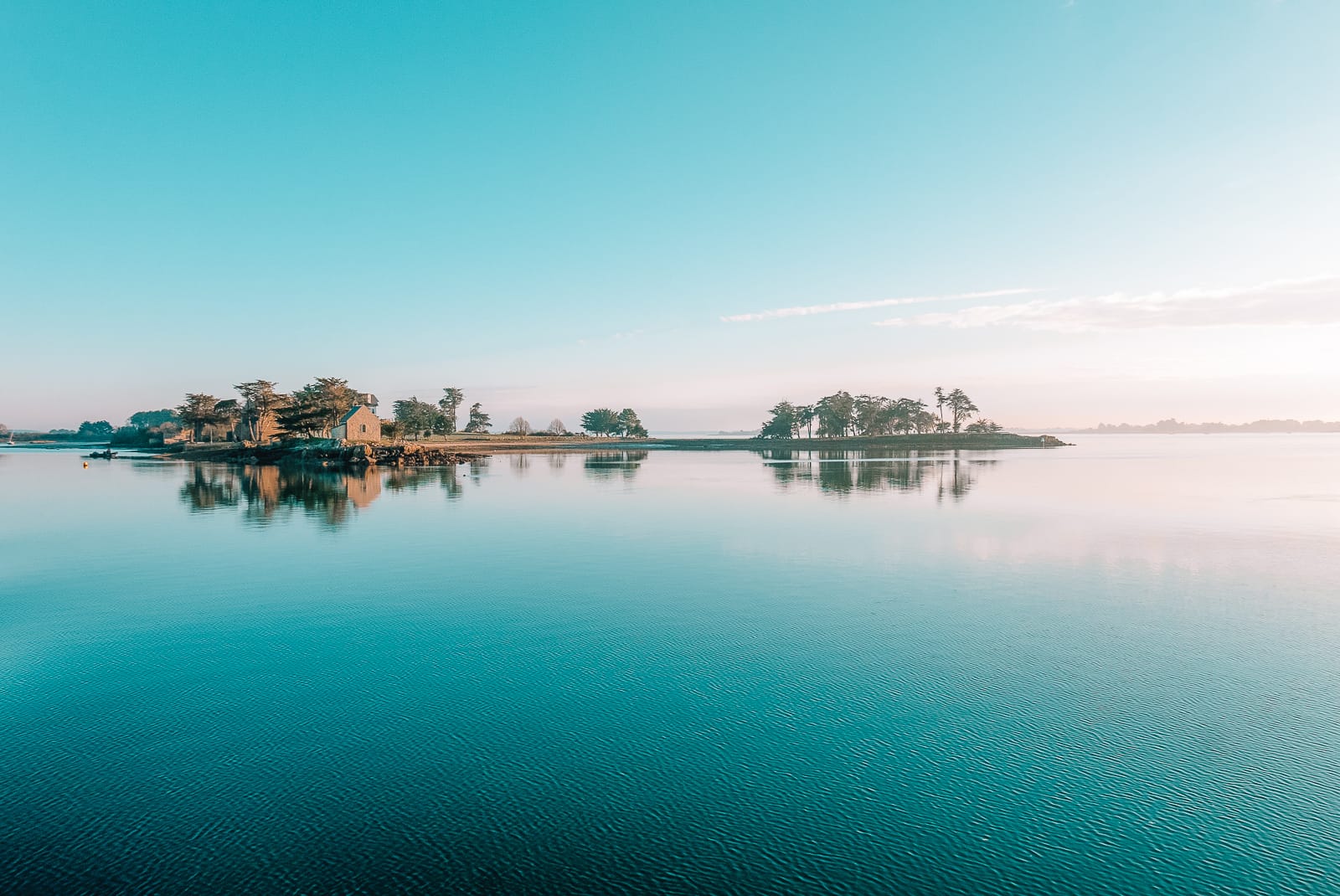 This group of island is perfectly idyllic, with beautiful stone cottages, ocean views, hiking trails and lovely small villages.
You can find great food in the local restaurants, with friendly locals to show you the island. For some peace and seclusion, this is the perfect destination.
READ MORE: Here are a few other beautiful places in France definitely worth checking out.