This is the region of castles and fortresses and if you want to see a real-life fairy tale castle, this is the place to be. But that's not the only interesting thing about Dordogne!
It is also famed for its prehistoric cave paintings and interesting archaeological discoveries. And all this sits amidst rolling green hills, sheer cliffs, and beautiful rivers.
Quaint cities and towns such as Sarlat-la-Canéda or Beynac-et-Cazenac provide regional food and wine, making it the perfect destination for lovers of history and nature.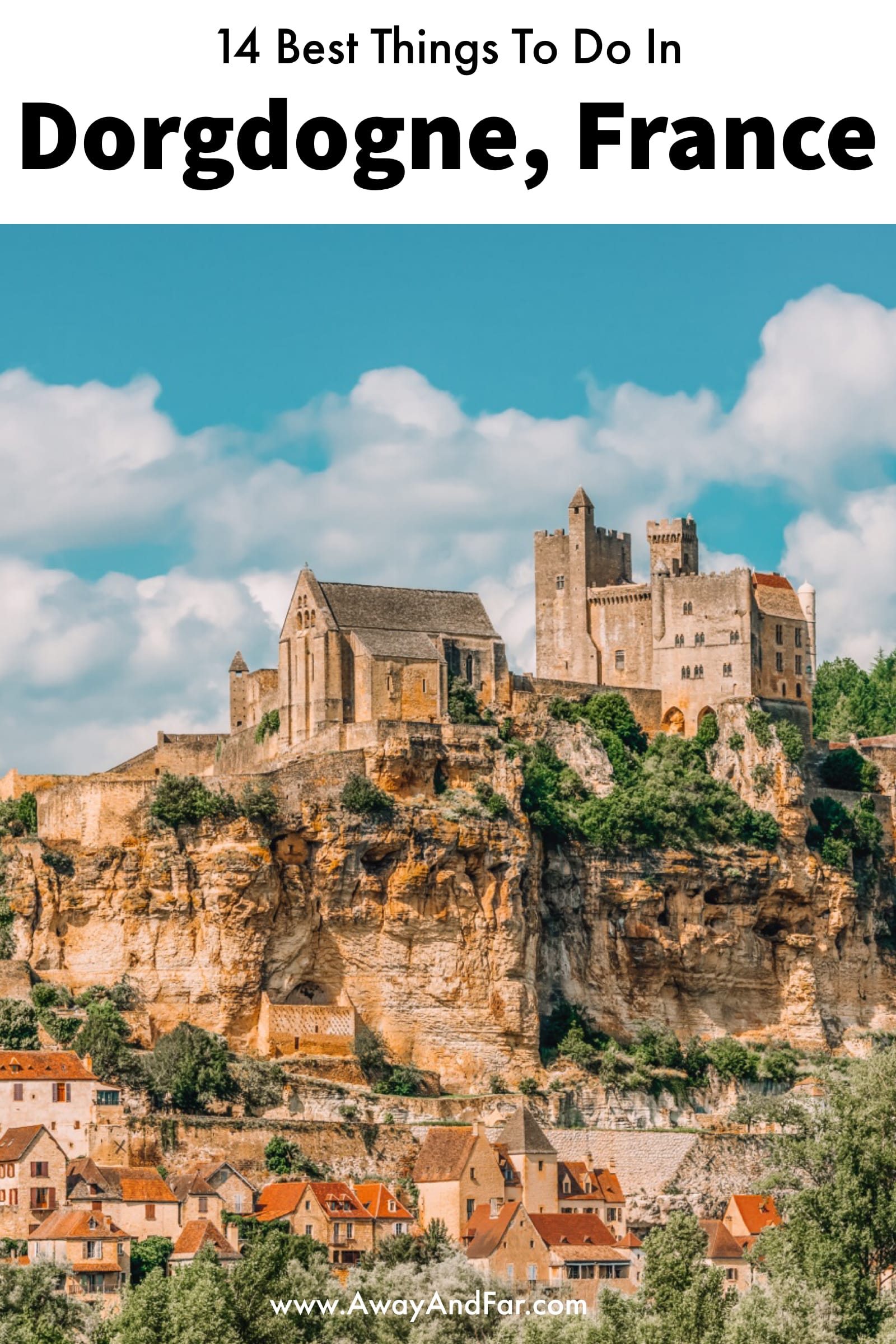 Here are the 14 best things to do in Dordogne, France.
1.) The Marqueyssac Gardens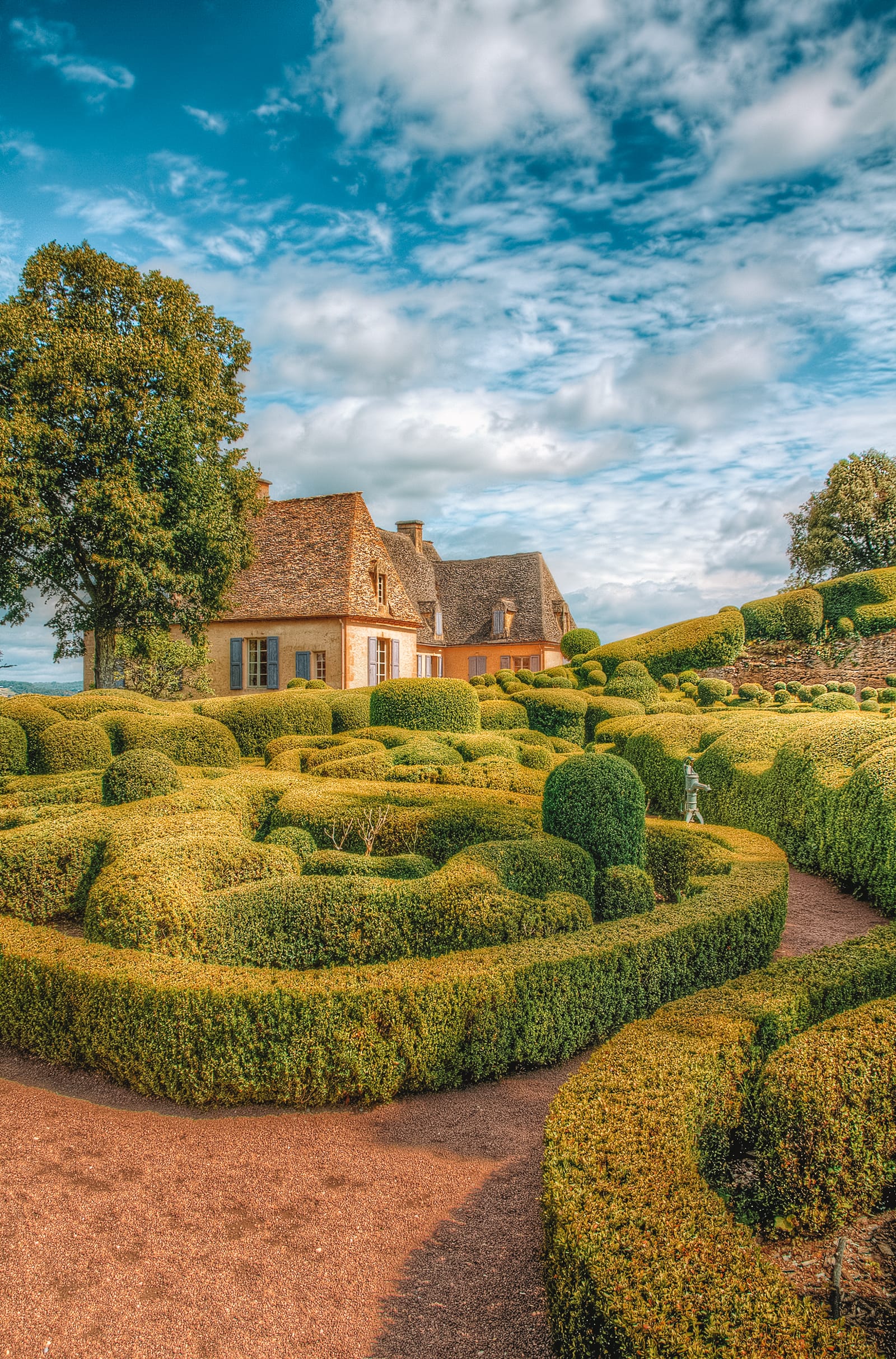 These marvellous gardens are made from swirls of hedges and overlook the river Dordogne below them. They belong to the Chateau de Marqueyssac, a small, picturesque building built in the 17th century.
The garden contains over 150,000 boxwood bushes. From here, there are 6 kilometres of walking paths to explore the nearby woods. In the forest there is also a collection of sculptures that look like heads, peeking out of the ground.
2.) Château de Beynac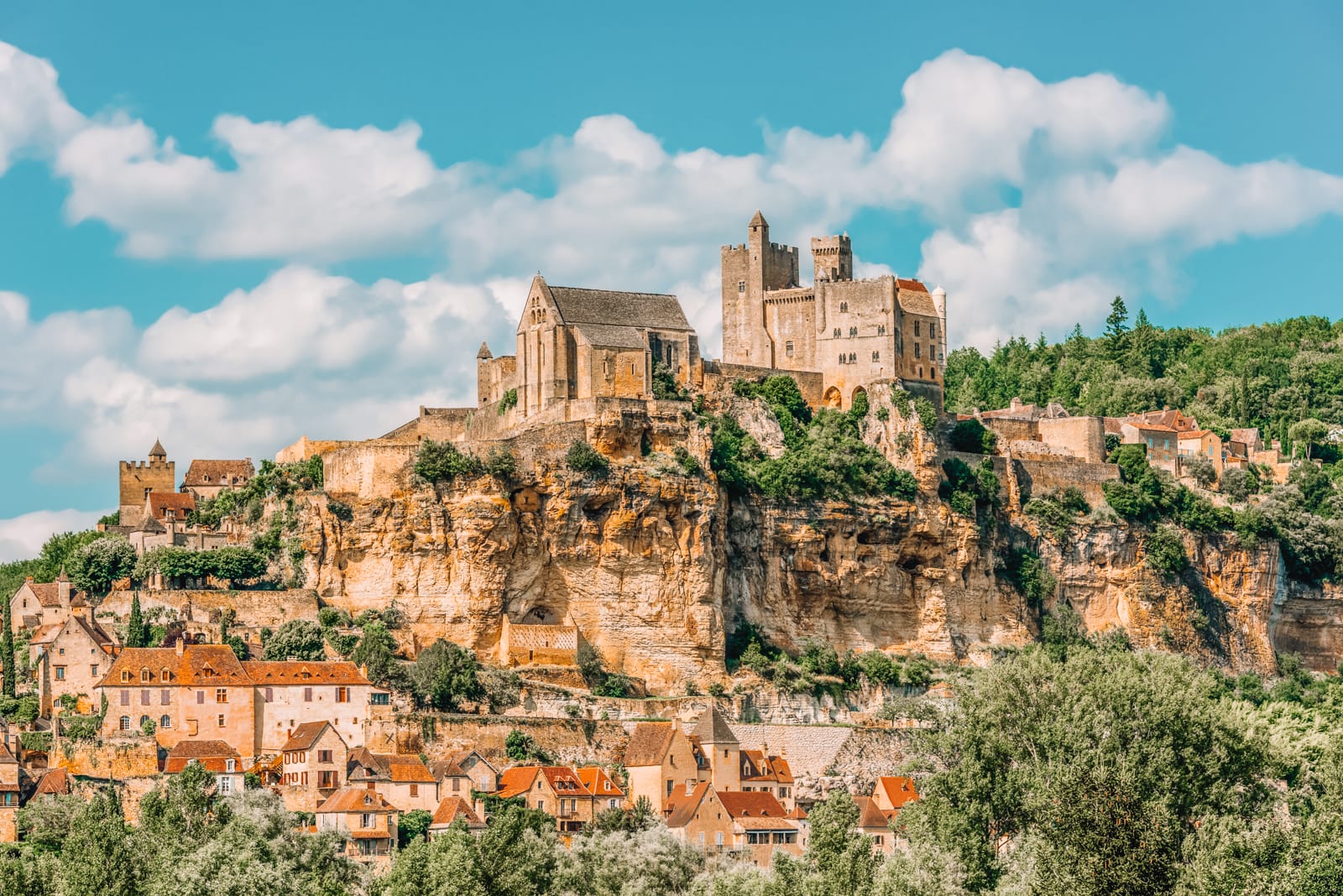 This castle looks exactly like you would expect a castle from the middle ages. It has oriels, battlements and drawbridges.
With breathtaking views of the valley below, it imposes itself onto the landscape. It's possible to drive up from Beynac-et-Cazenac village, but there are also walking paths that lead to the fortress.
The inside has been decorated in a way that will transport you back to the middle ages, with many real artefacts. It is definitely one of the best things to do in Dordogne.
3.) Castelnaud-la-Chapelle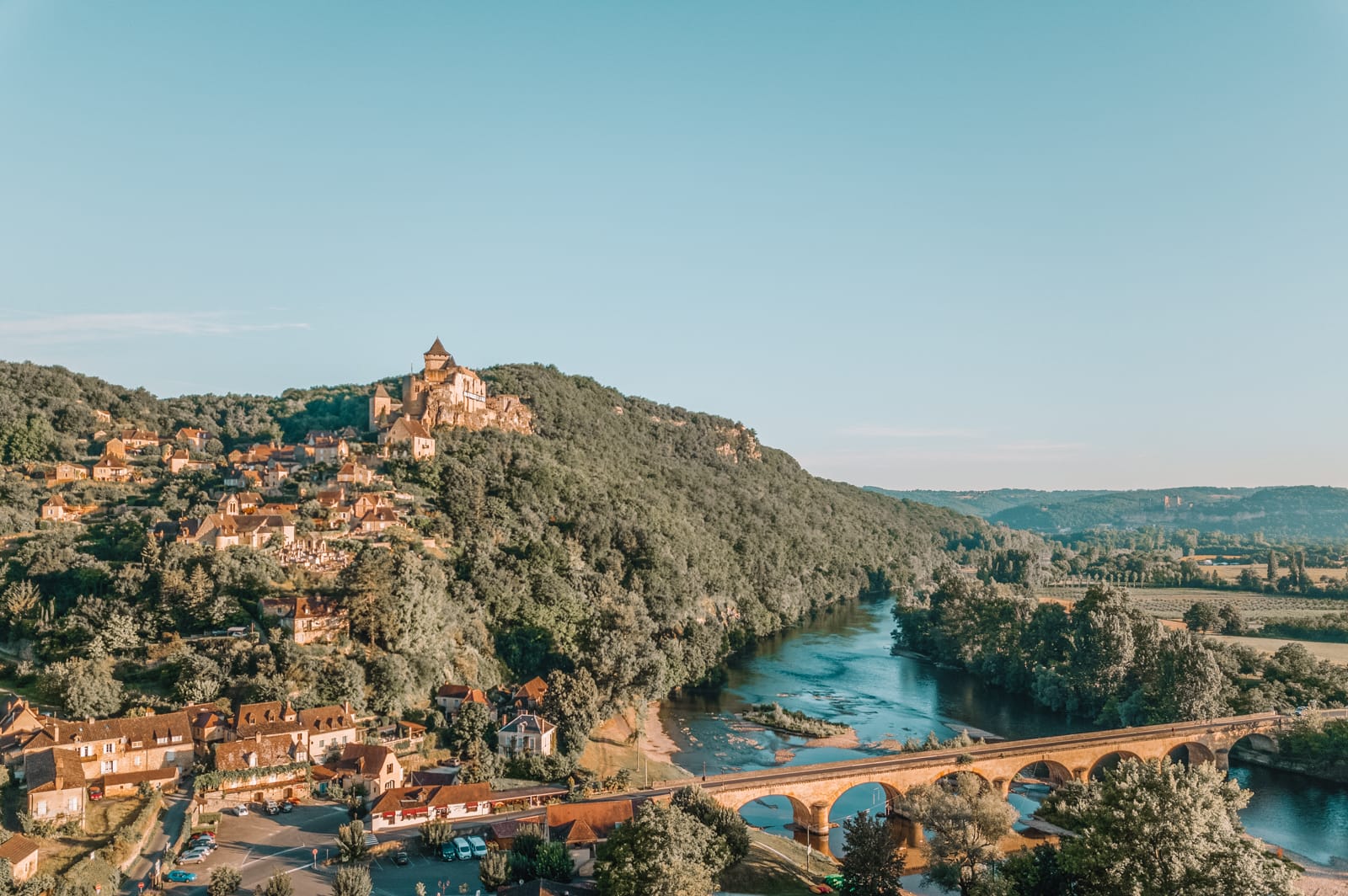 This commune is famous for its medieval castle, but it's also worth visiting for the quaint building style, beautiful sloping streets and wonderful views of the Ceou valley.
This village is best enjoyed by sitting in the sun, sipping on a coffee at Les Machicoulis restaurant and marvelling at the half-timbered houses. While you're here, you shouldn't miss the Chateau de Castelnaud.
4.) La Roque St. Christophe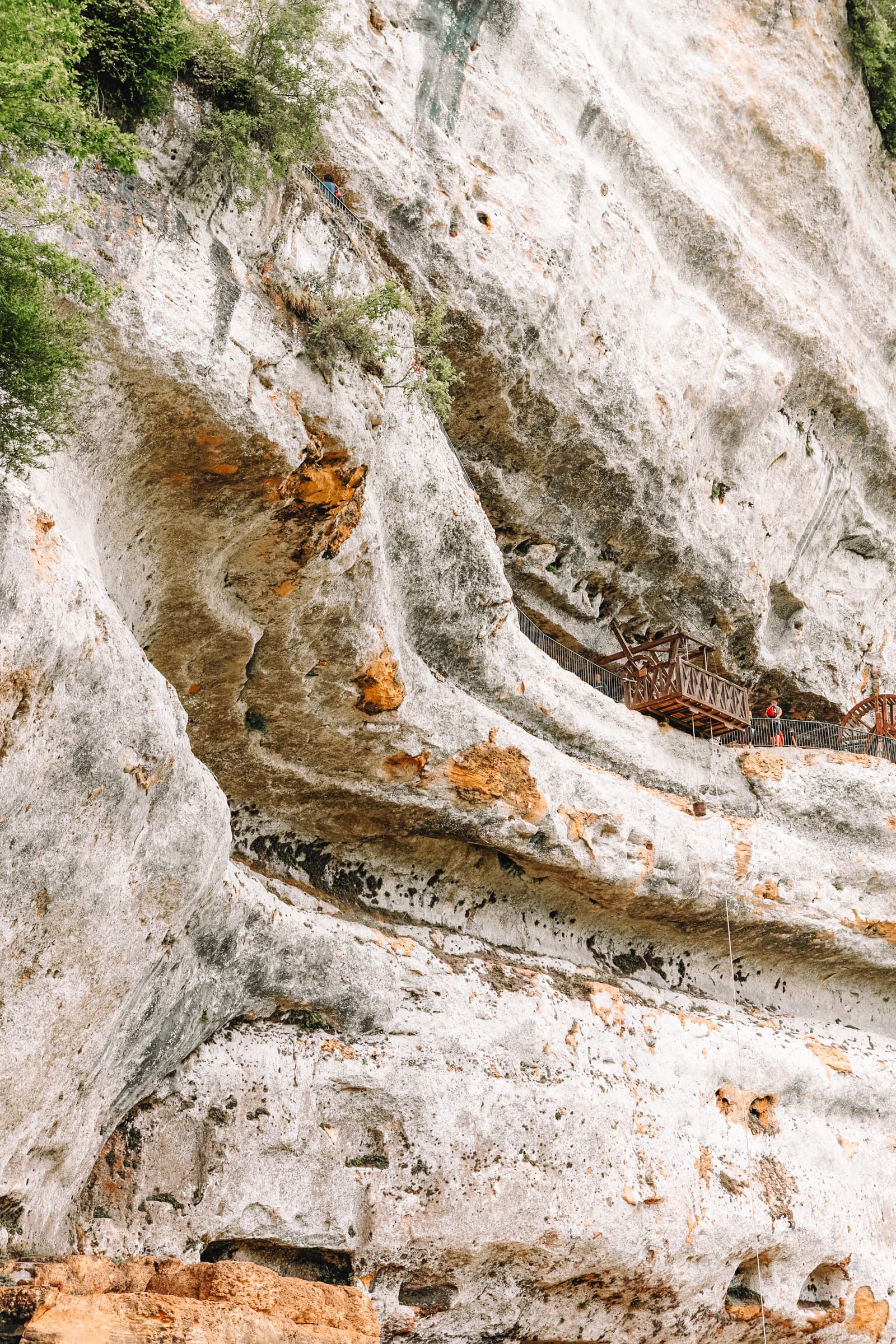 The massive rock formation of St. Christophe has a very fascinating history. It impresses not only through its natural beauty but also through its continued use by the people of Dordogne.
Starting in prehistoric times all the way through the middle ages it has provided shelter and safety. There are signs of all these developments to discover during a tour of the largest Troglodyte site in Europe.
Its archaeologic value makes visiting this site one of the best things to do in Dordogne.
5.) Lascaux International Center of Cave Art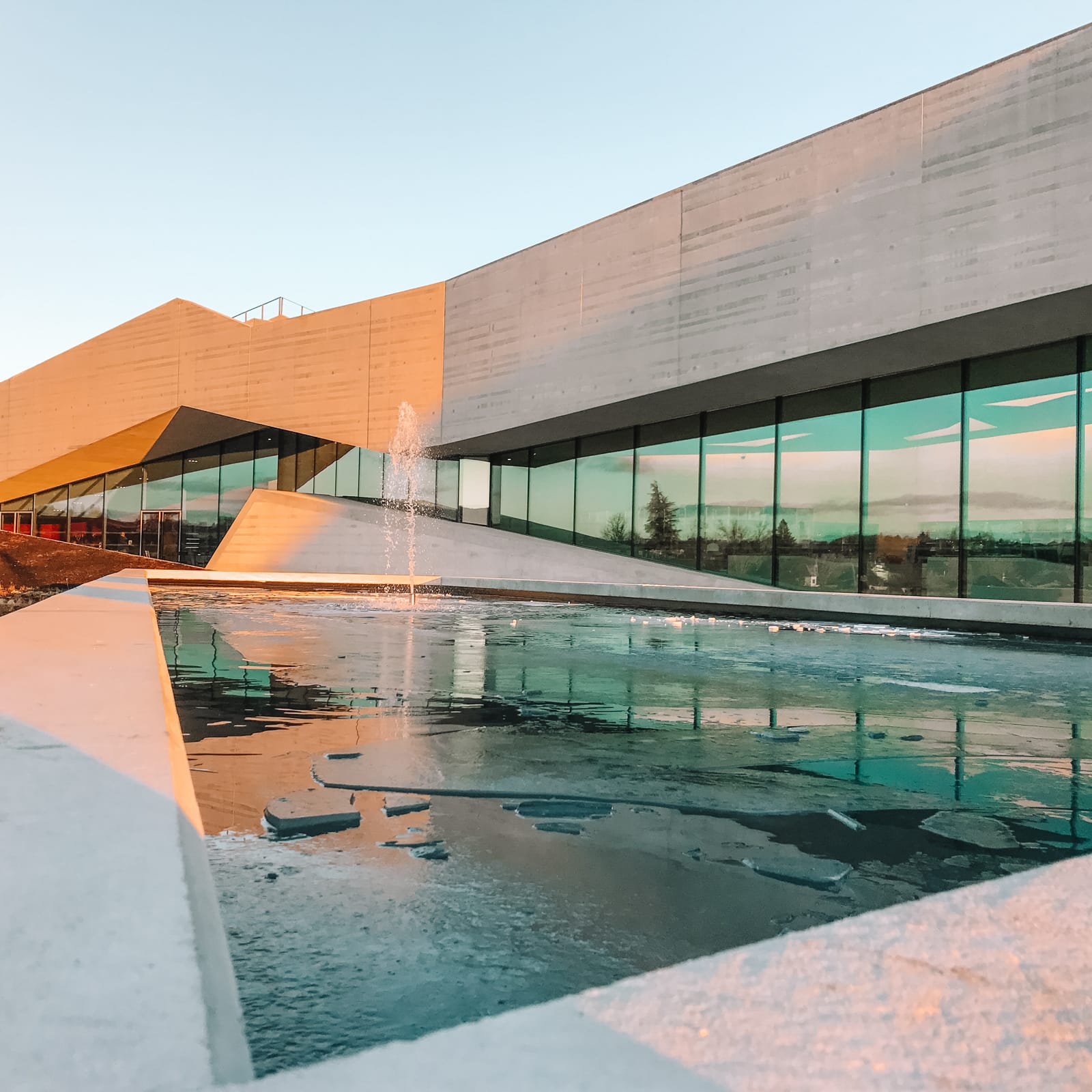 With such incredible sights of prehistoric monuments and art, it is no surprise that there is a museum dedicated to it. The cave art details Vézère Valley almost 20,000 years ago, showing the animals that populated the steppe.
It contains a complete, realistic replica of the original Lascaux cave and offers guided tours, together with other prehistoric artefacts.
6.) Strong House of Reignac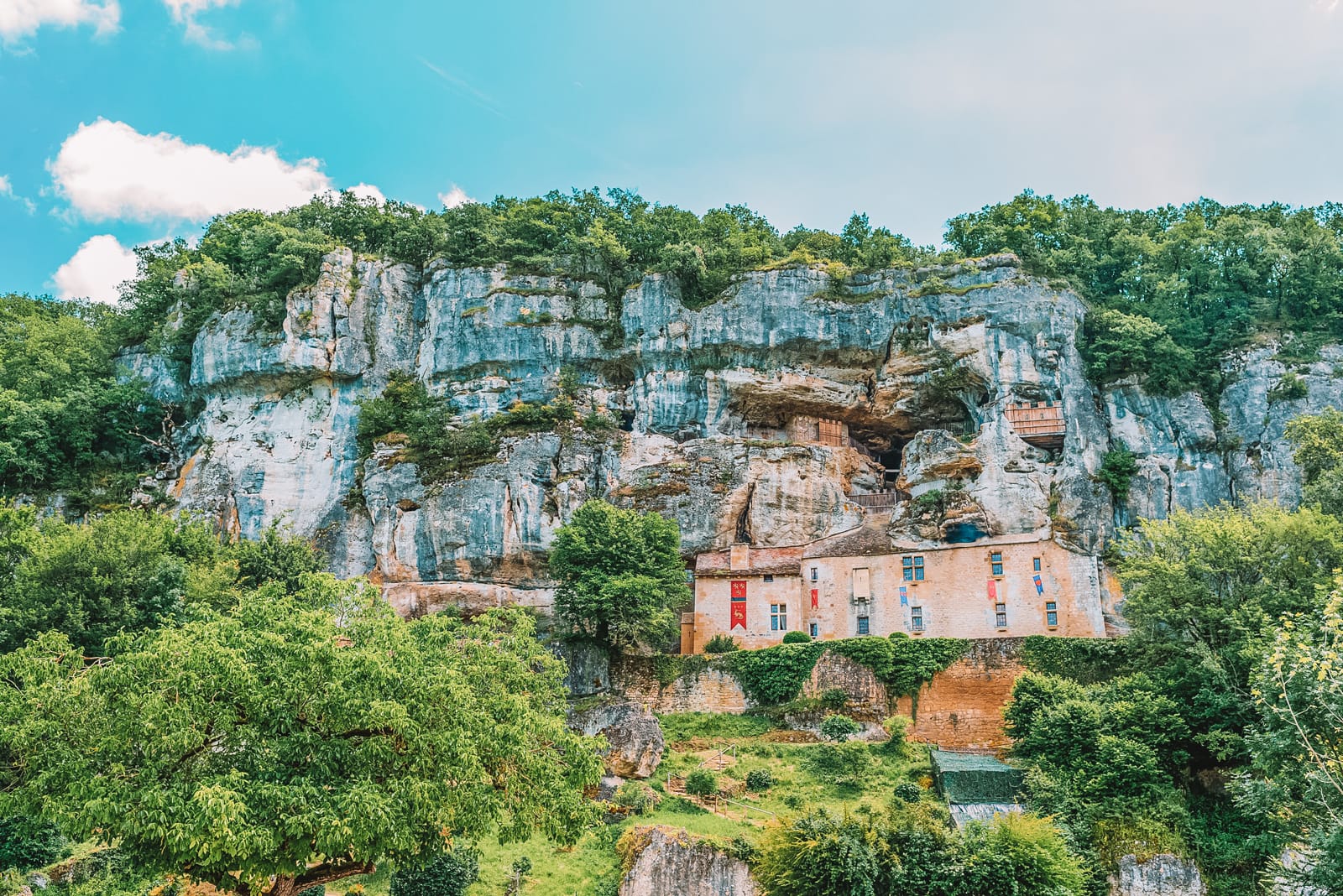 This fortified manor house is built into the walls of a cliff. It appears relatively small from the outside, but the part hidden inside the rock is surprisingly large.
Because it is the only castle of its type that is still intact, it was closed off from visitors until recently. It is decorated in a medieval style and there is a themed international exhibition.
The manor is not only protected by the cliff but by brattices, stunners and more.
7.) Parc Le Bournat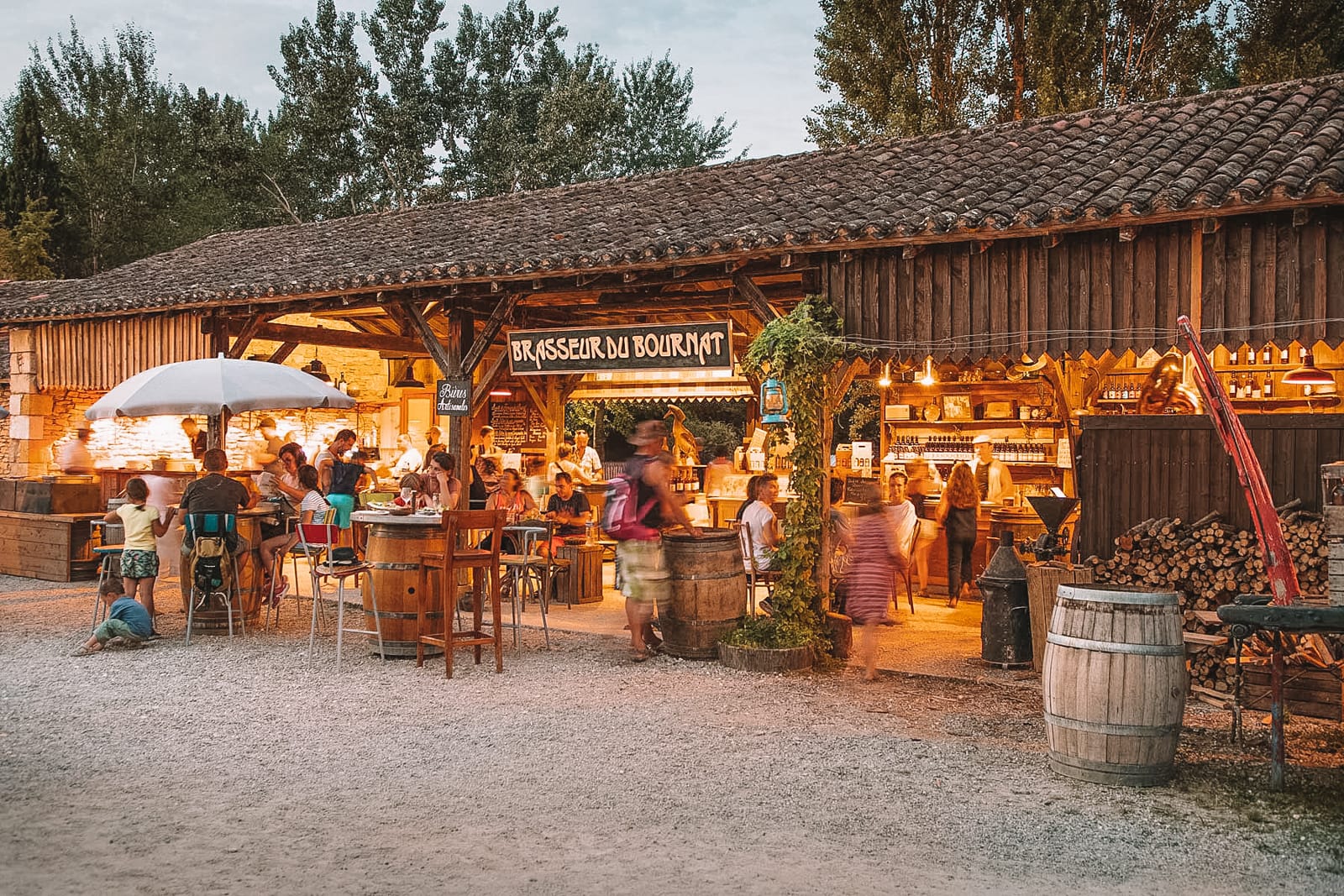 For this theme park, a 19th-century village has been completely recreated. It includes handcrafting demonstrations and workshops of trades that would otherwise be lost.
You can also try many traditional attractions at the themed fair and enjoy local food. The local farm animals are kept to demonstrate what farming was like before the industrialization. And all the while you learn about the history of the Périgord Noir Region.
8.) Panoramic Gardens of Limeuil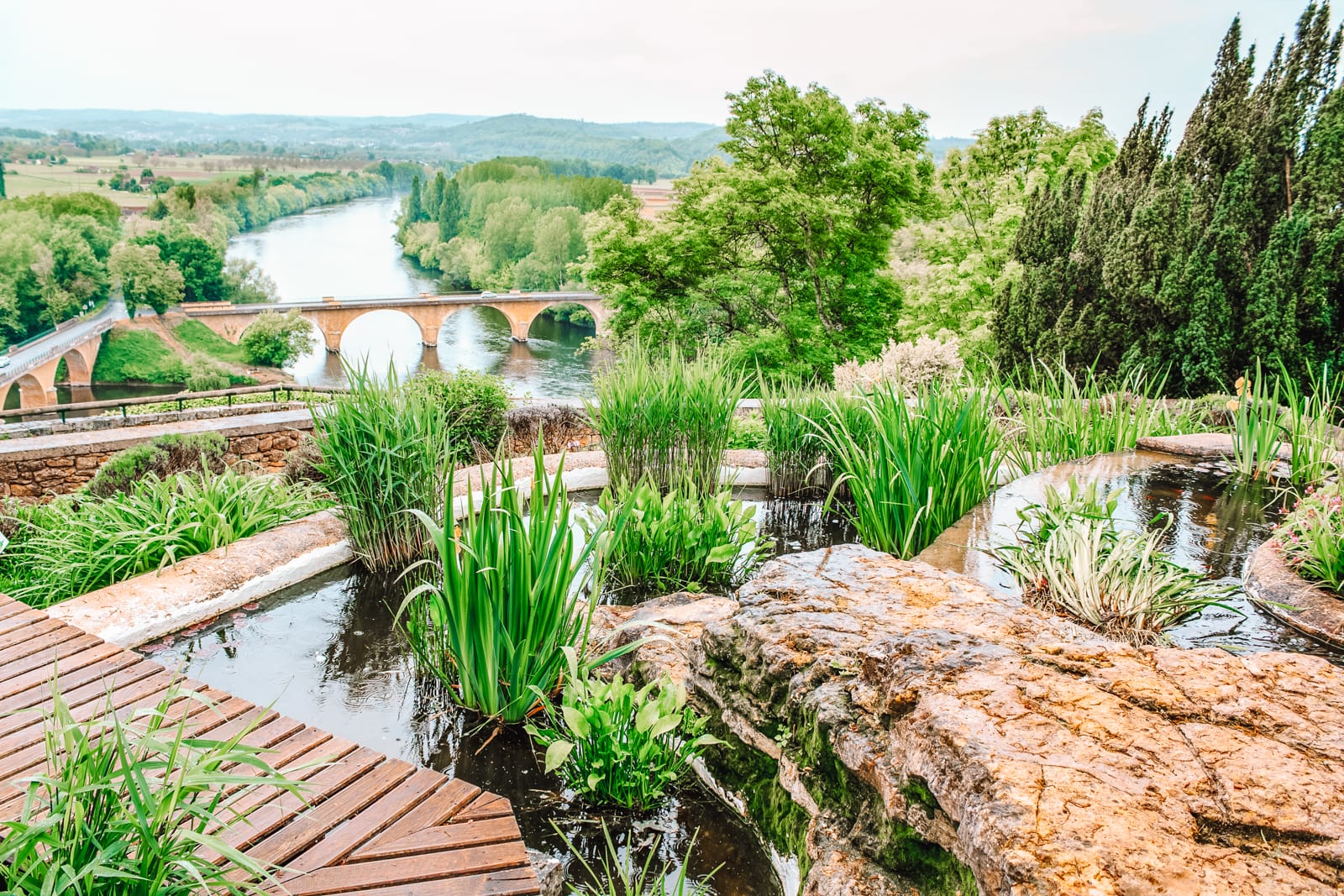 These gardens are a mix of parks and structured woodland trails, all themed around different topics. You can wander from the Garden of Colors to the Sorcerer's Garden and along the way get taught traditional crafts such as weaving and felting.
Instead of just gardens, this is an interactive and themed experience for the entire family, making it one of the best things to do in Dordogne.
9.) Castle Commarque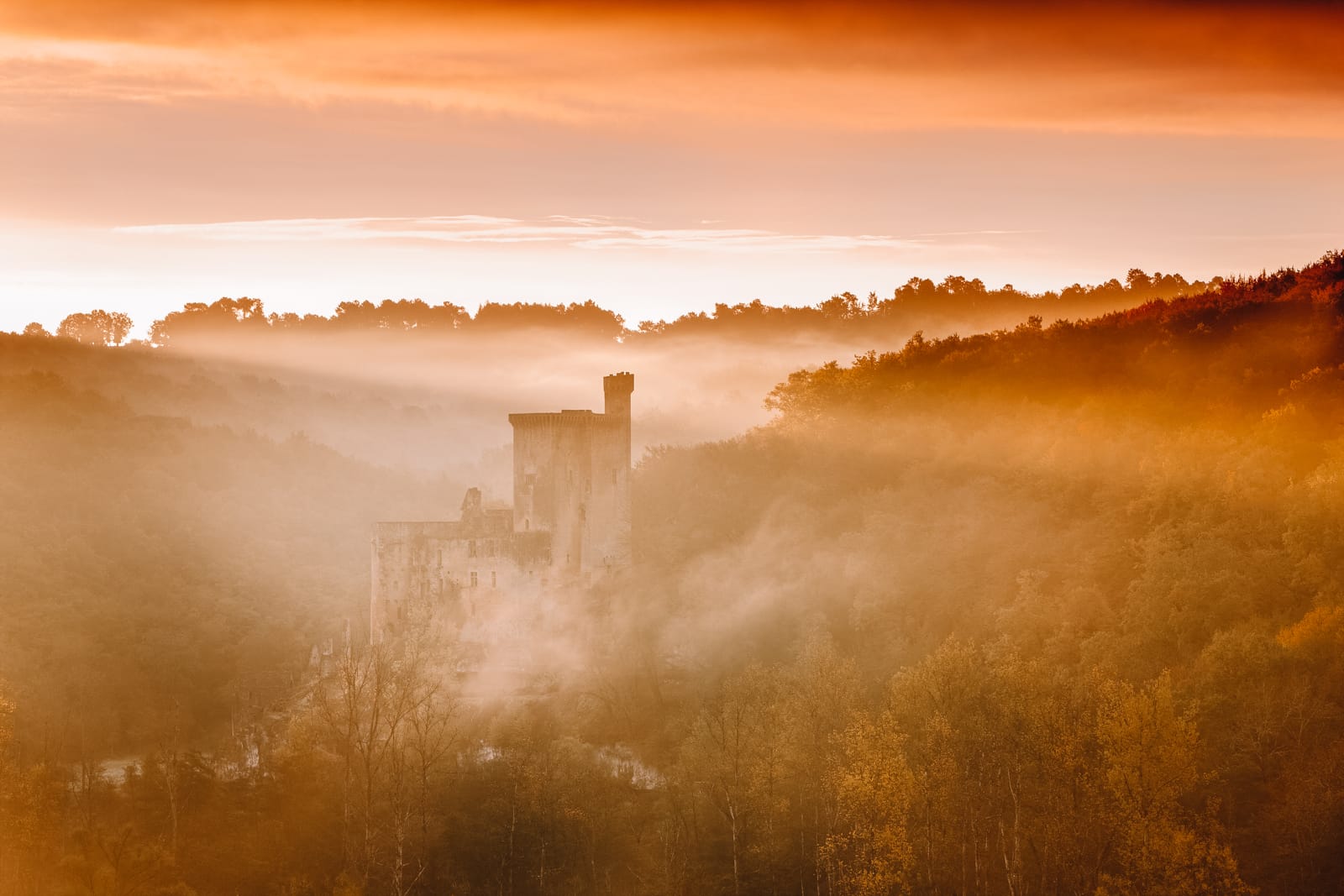 Much like a fairytale castle, this 12th-century Chateau looks like it was created by Disney. Sitting on lush green hills weathered and abandoned, it is a still picture of time.
Before the castle was built here, this was an incredible prehistoric site as well. It was only rediscovered in 1970, after being completely covered in growth and brambles.
Now, you can view the abandoned castle, get tours and have a peek at the prehistoric site, much of which is protected.
10.) Sarlat's Saturday Market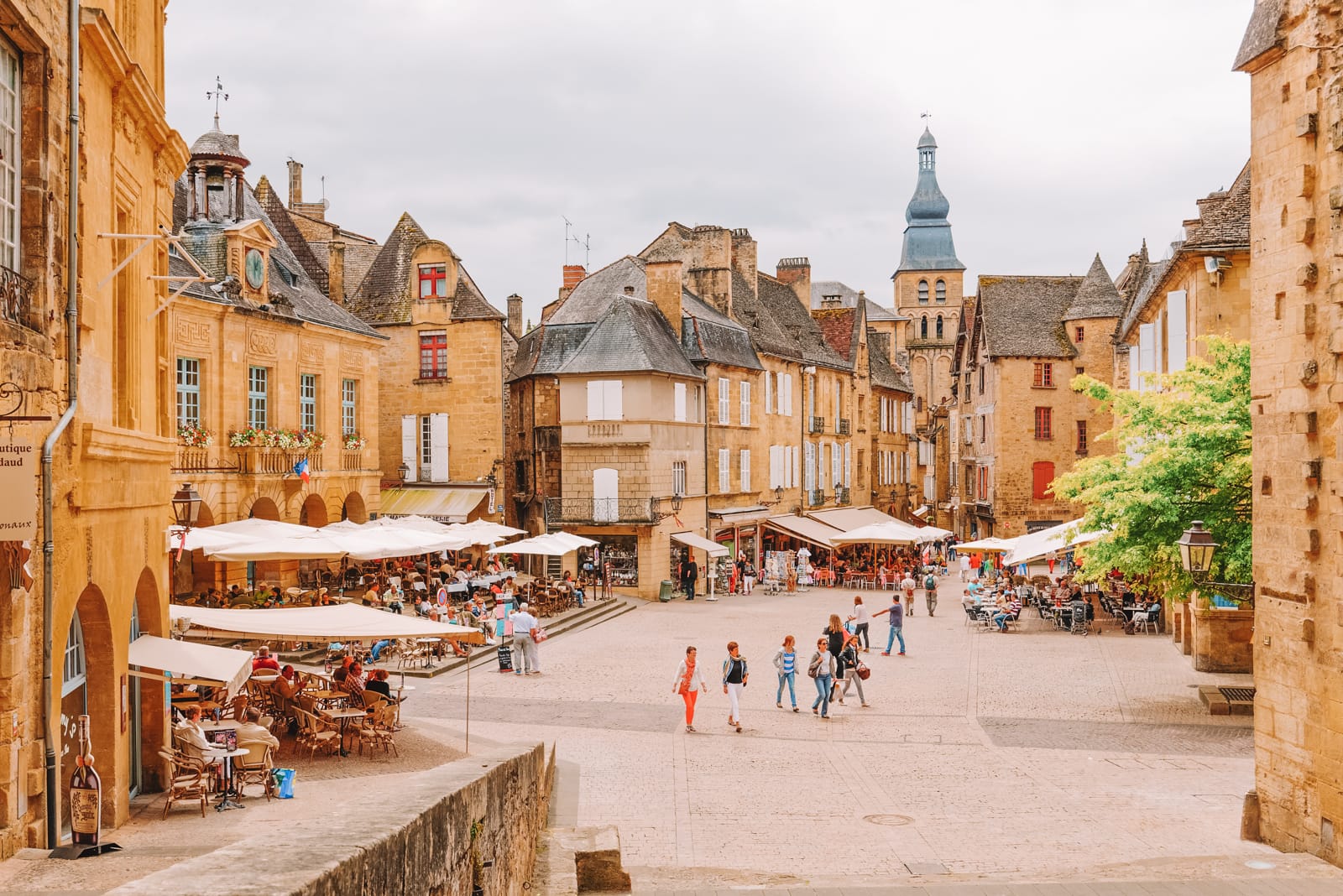 Legend has it that this market has been famous since the middle ages. It is jam-packed with food, produce and souvenirs. Nearby you can also find the truffle market.
Not only is the market beautiful, but the Place de la Liberté where the market is set-up is also extremely quaint and historical, making it well worth a visit. It's a perfect opportunity to see life as a local.
11.) Cathédrale Saint-Front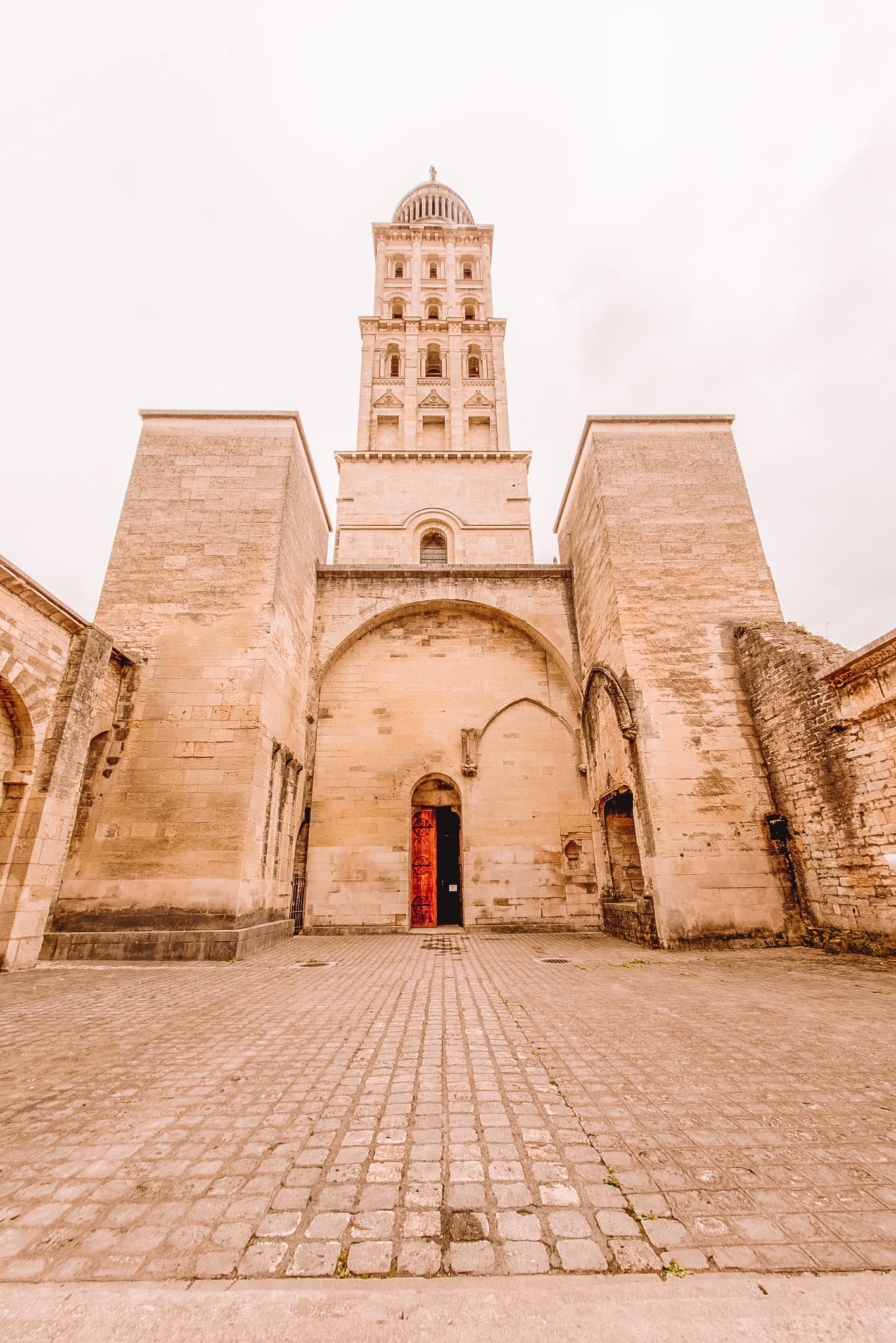 As a historical monument and a stunning piece of world heritage, this cathedral holds a special place in local history and visiting it is one of the best things to do in Dordogne. It's similar to many oriental religious buildings with a Greek cross layout.
While France offers some of the most interesting and beautiful cathedrals, this one is a little different and remains magnificent because of that. Nearby you'll find the Hercule Poireau restaurant which offers delicious local food.
12.) Musée National de Préhistoire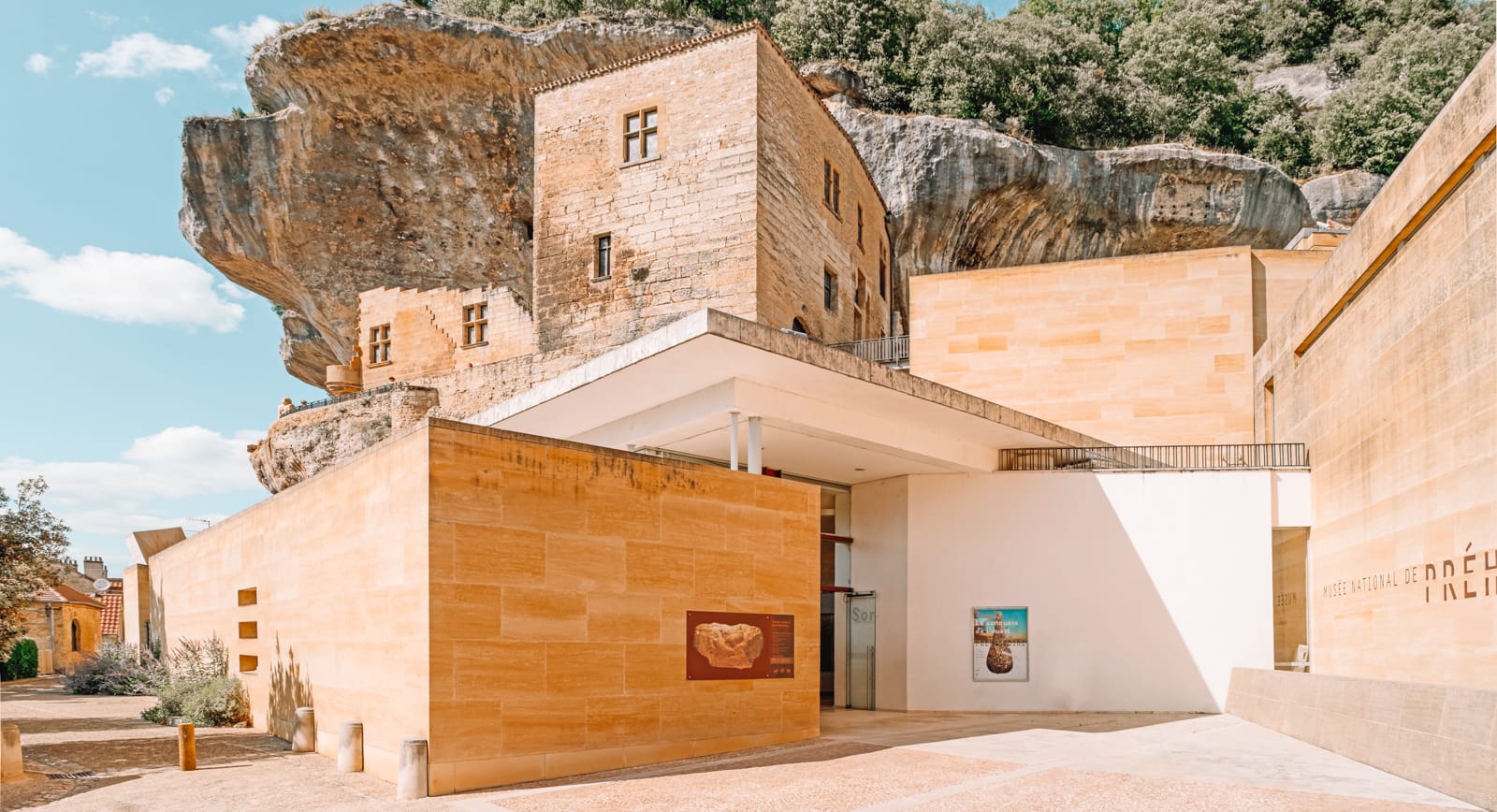 The National Museum of Prehistory in Dordogne has an extensive Palaeolithic collection with over 12,000 different exhibits. It captures life from around 500,000 to 12,000 years ago.
Not only can you observe the collection, but they offer regularly-updated programmes for adults and children alike to learn about the distant past.
13.) Chateau des Milandes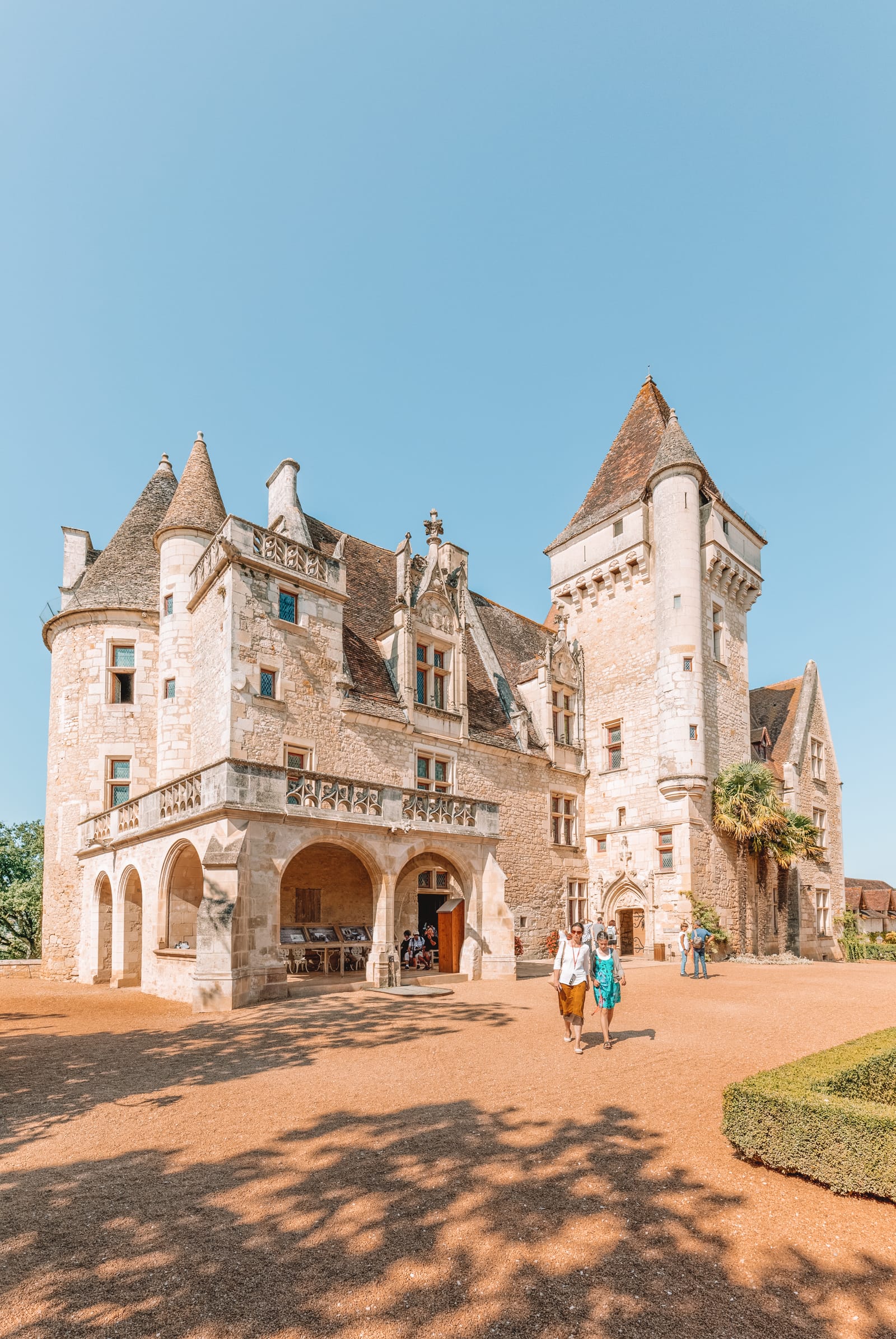 Different from most castles, this Chateau has a rather modern history. It has a room dedicated to Josephine Baker, who lived and created her "Global Village" here from 1947 to 1968.
The Chateau holds a variety of her works, capturing her remarkable spirit. Having been designed at the beginning of the twentieth century, the gardens are also very different from the typical French chateau.
And the castle is not only for show! There are also plenty of activities, such as falconry presentations and musketeer workshops.
14.) Gouffre de Proumeyssac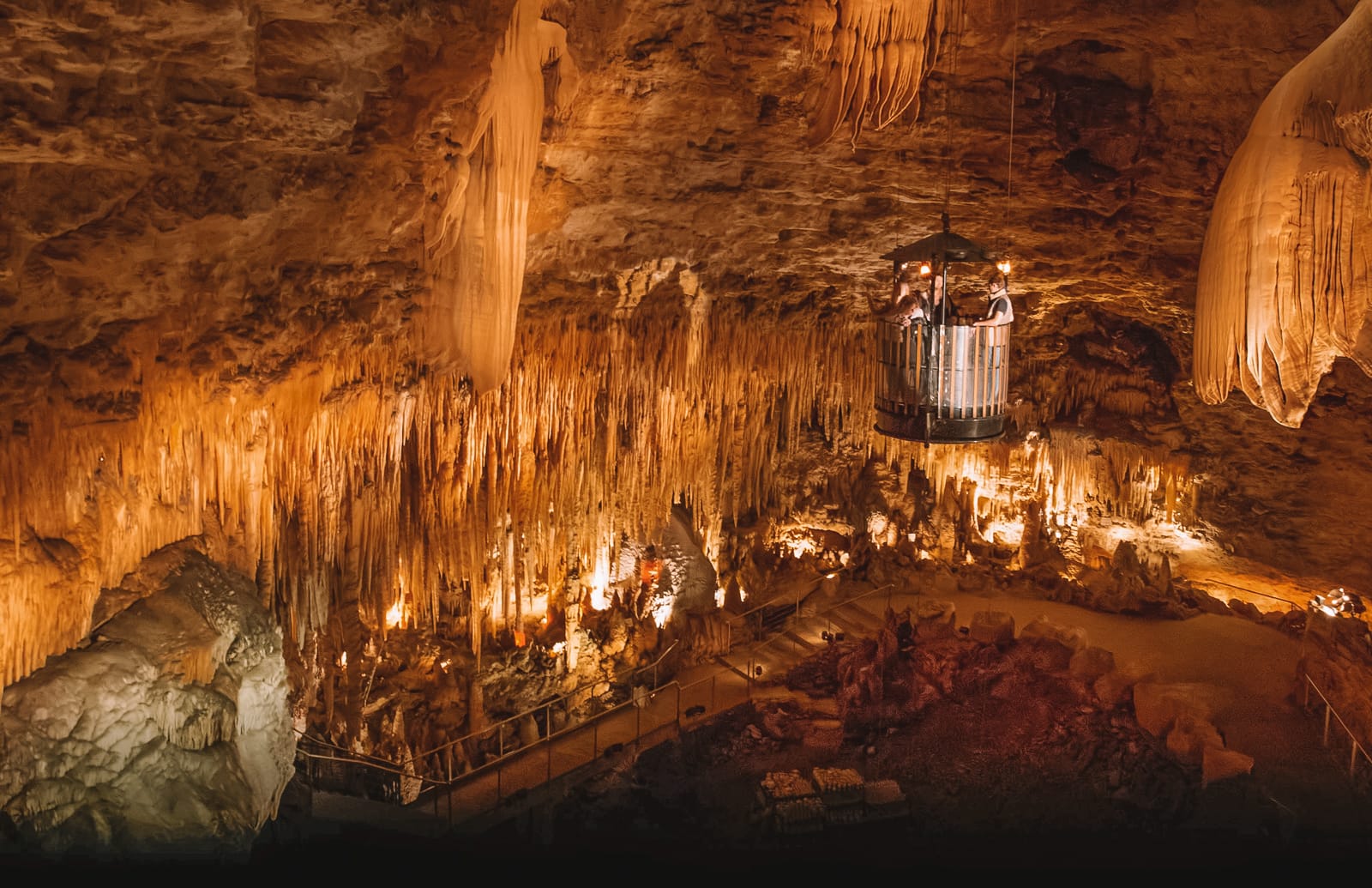 While Dordogne is a place with many different caves and prehistoric monuments, this particular cave is entirely unique.
Sure, you can find the prehistoric paintings and stalagmites that you'd also find in other caves, however, the Gouffre or "Abyss" of Proumeyssac is turned into a completely new experience through light shows and music.
There is the option to just walk into the cave, or you can be lowered into the cave with a basket to have a real pioneering experience.
To learn more about the cave, visit the Abyss Museum which displays artefacts and other findings.