Located in the easternmost region of Italy and bordering Slovenia, Trieste has a mixture of cultures and influences which can be seen in the cities architecture, cuisine and historical monuments.
Trieste is also only 20 minutes away from Sistiana Bay making it the perfect place to combine the beach and city into one fantastic break!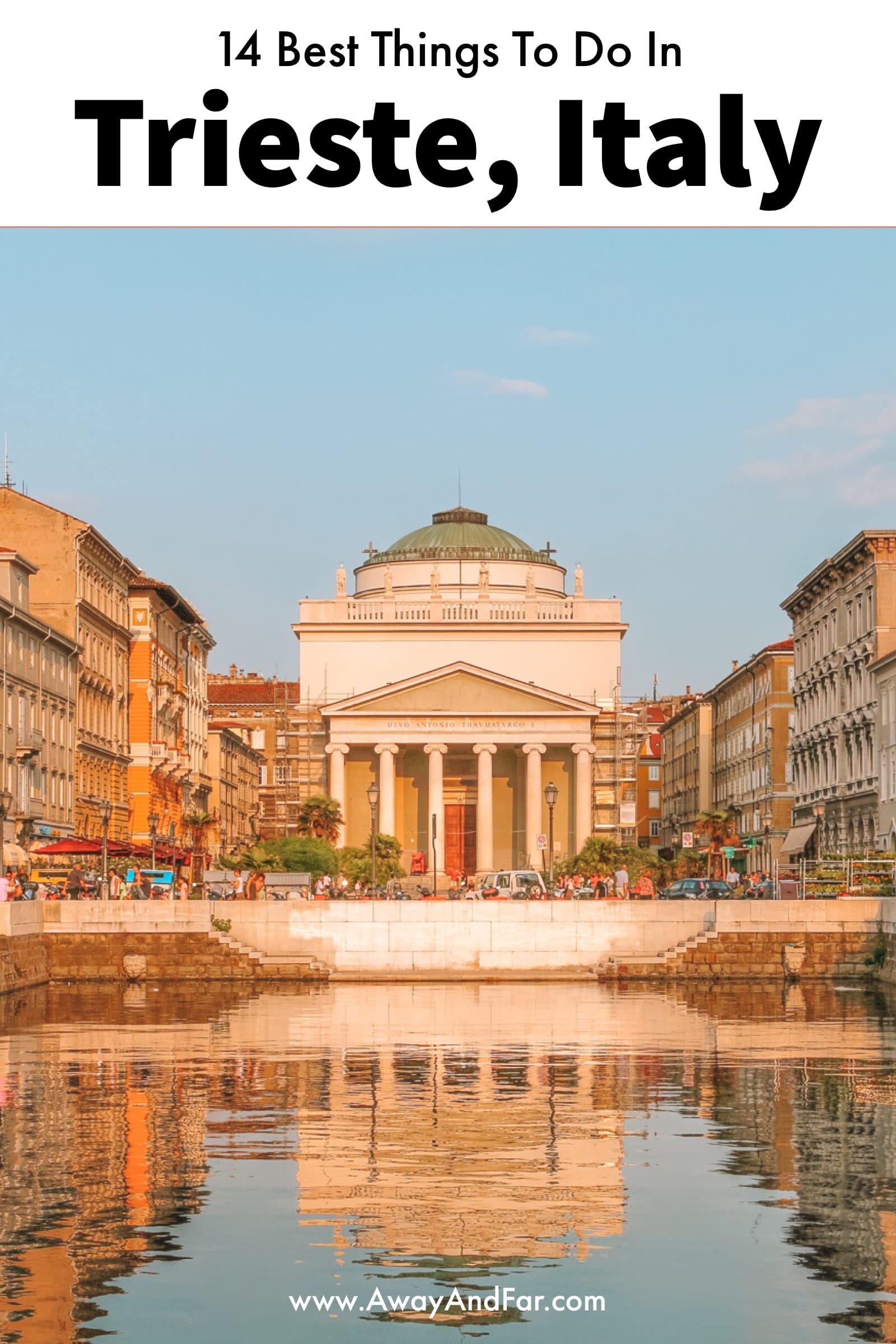 Here are the 14 best things to do in Trieste, Italy.
1.) Trieste Harbour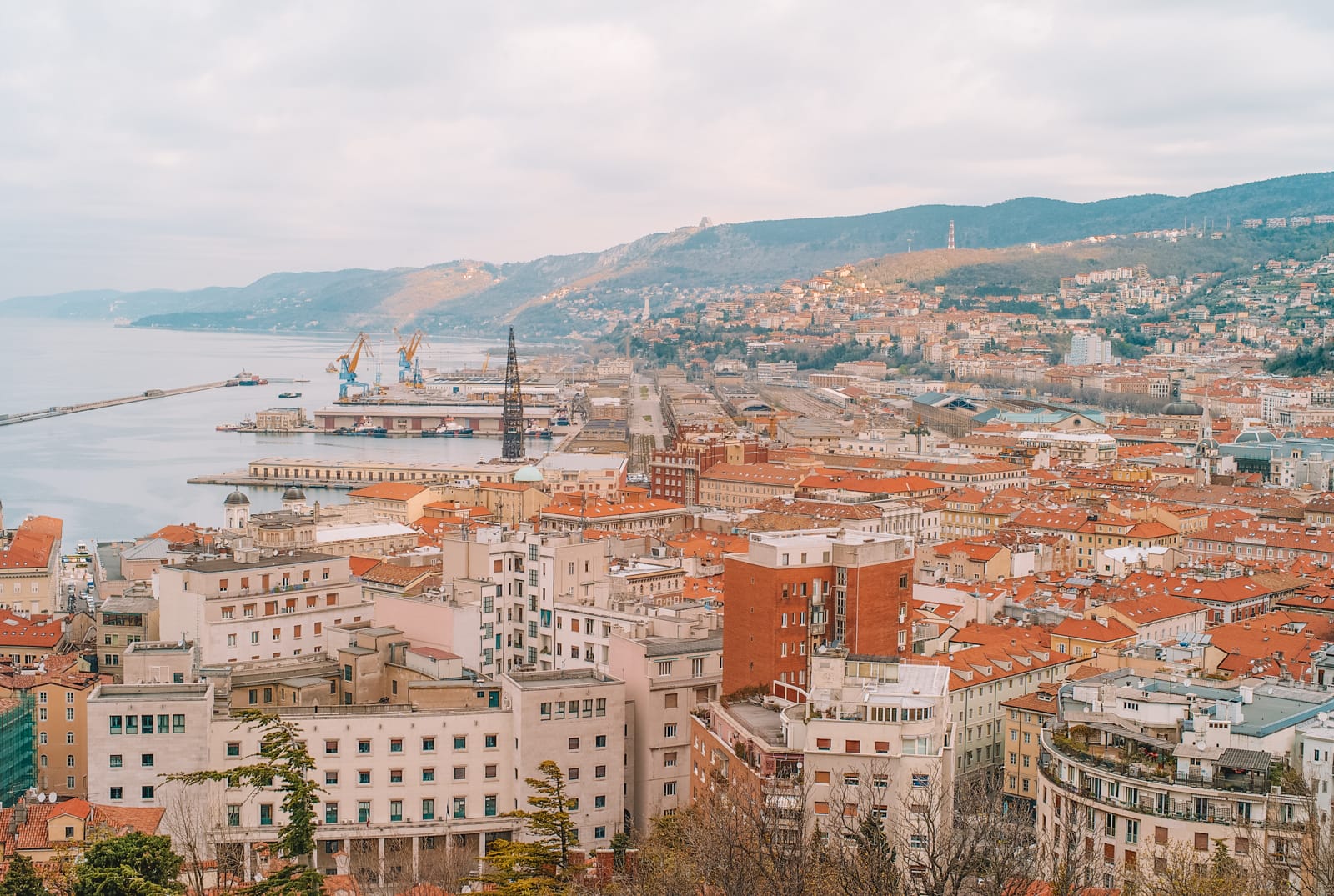 A great place to start in Trieste, this harbour has several tourist attractions in the area and this is also a great place to watch the sunset amongst the locals.
This is also one of the best things to do in Trieste if you like to walk and admire the many yachts, sailing and fishing boats that dock here.
2.) Piazza dell'Unita d'Italia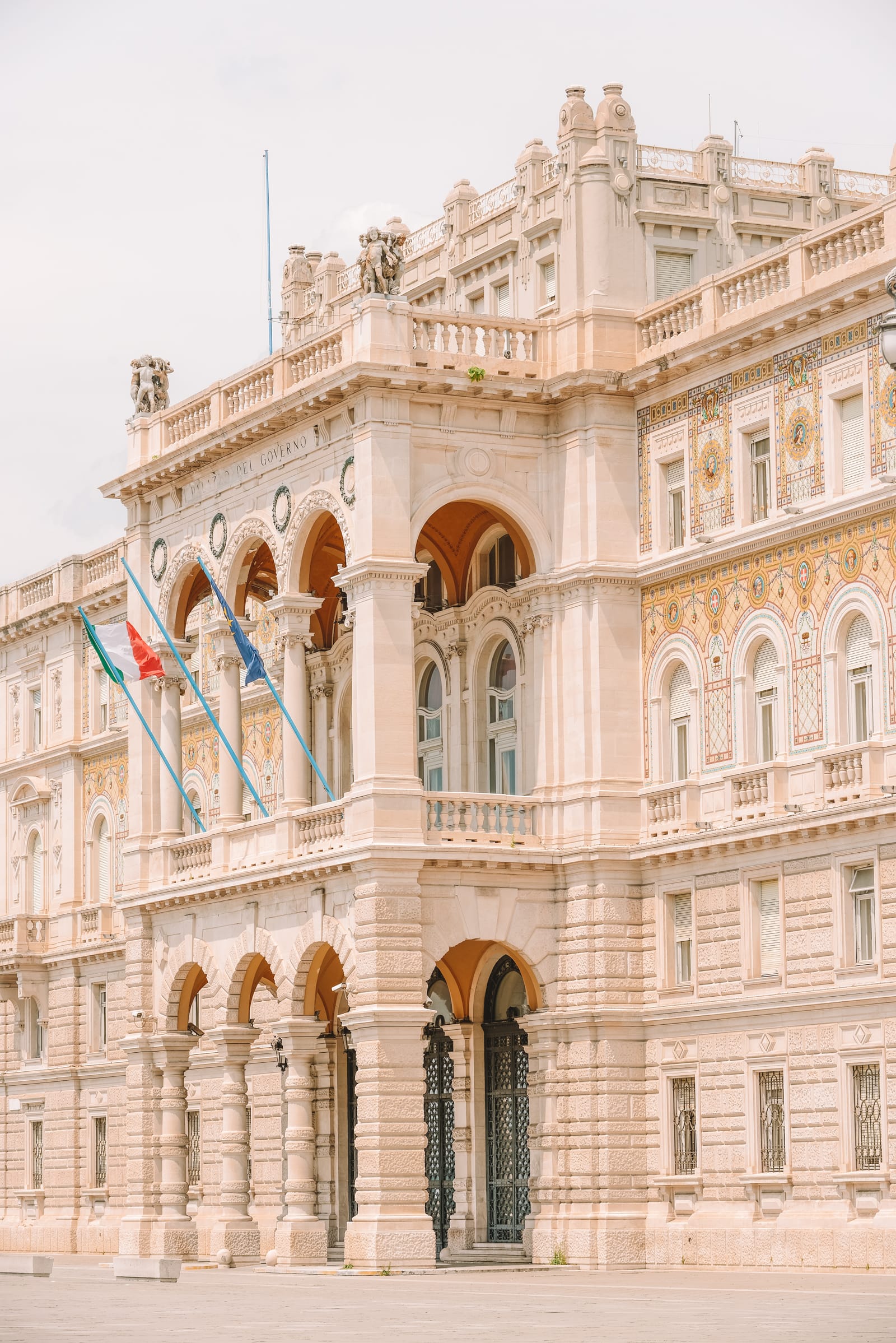 This large open square can be found at the front of the city's old town and has some beautiful views looking out to sea.
Here you can see some great examples of the cities stunning architecture and there are also many monuments and statues which are in various points of the square waiting to be discovered.
3.) Castello di San Giusto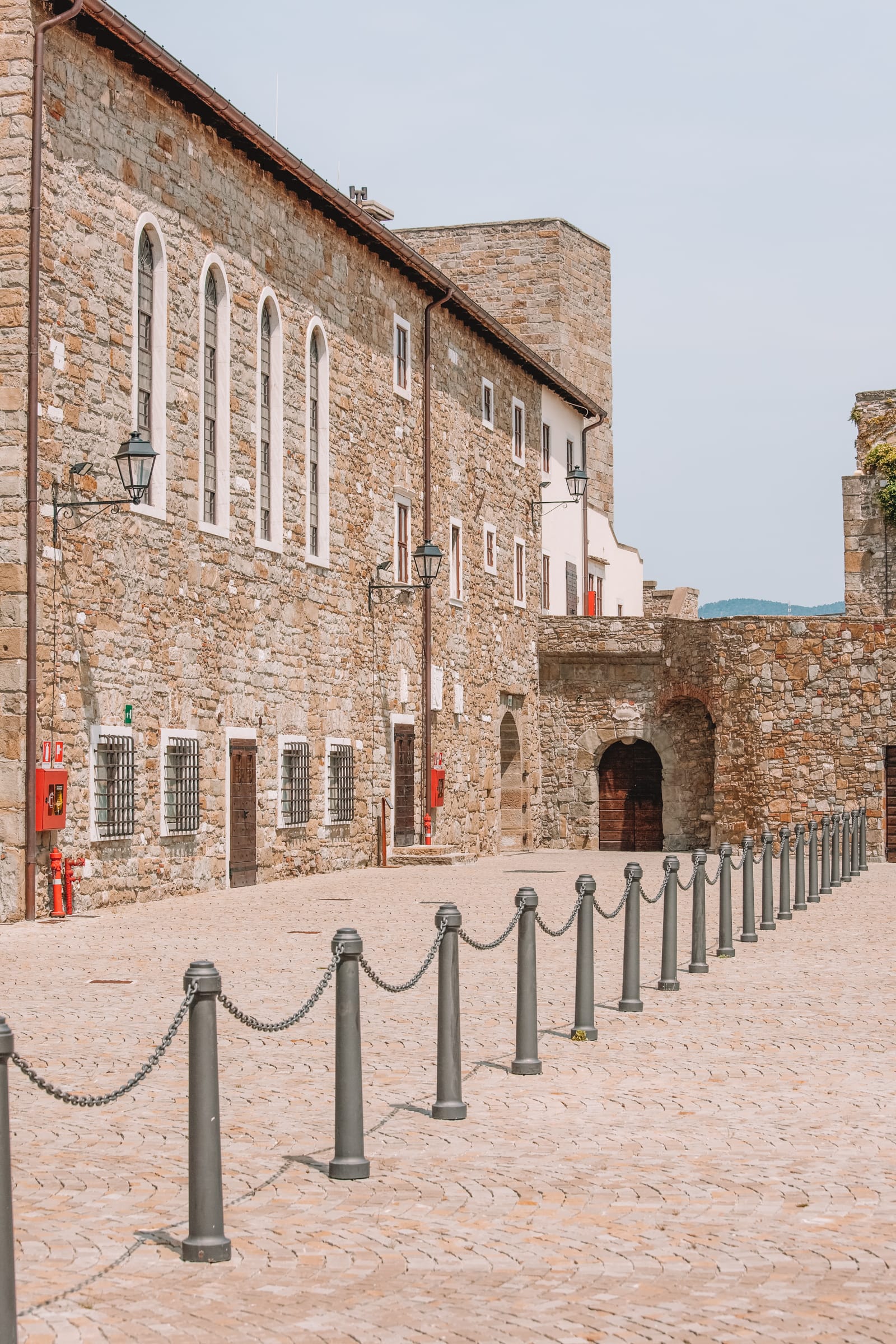 At the top of San Guisto Hill is this 15th to 17th-century castle which was built by the Habsburgs to enlarge a Venetian medieval-style fortress.
The entrance truly feels like you're in a scene from Game of Thrones as you enter over a large wooden drawbridge and across a narrow moat to get inside and explore.
It's also well worth climbing to the top to see the beautiful panoramic views overlooking the city and the Gulf of Trieste.
4.) Museo Civico Revoltella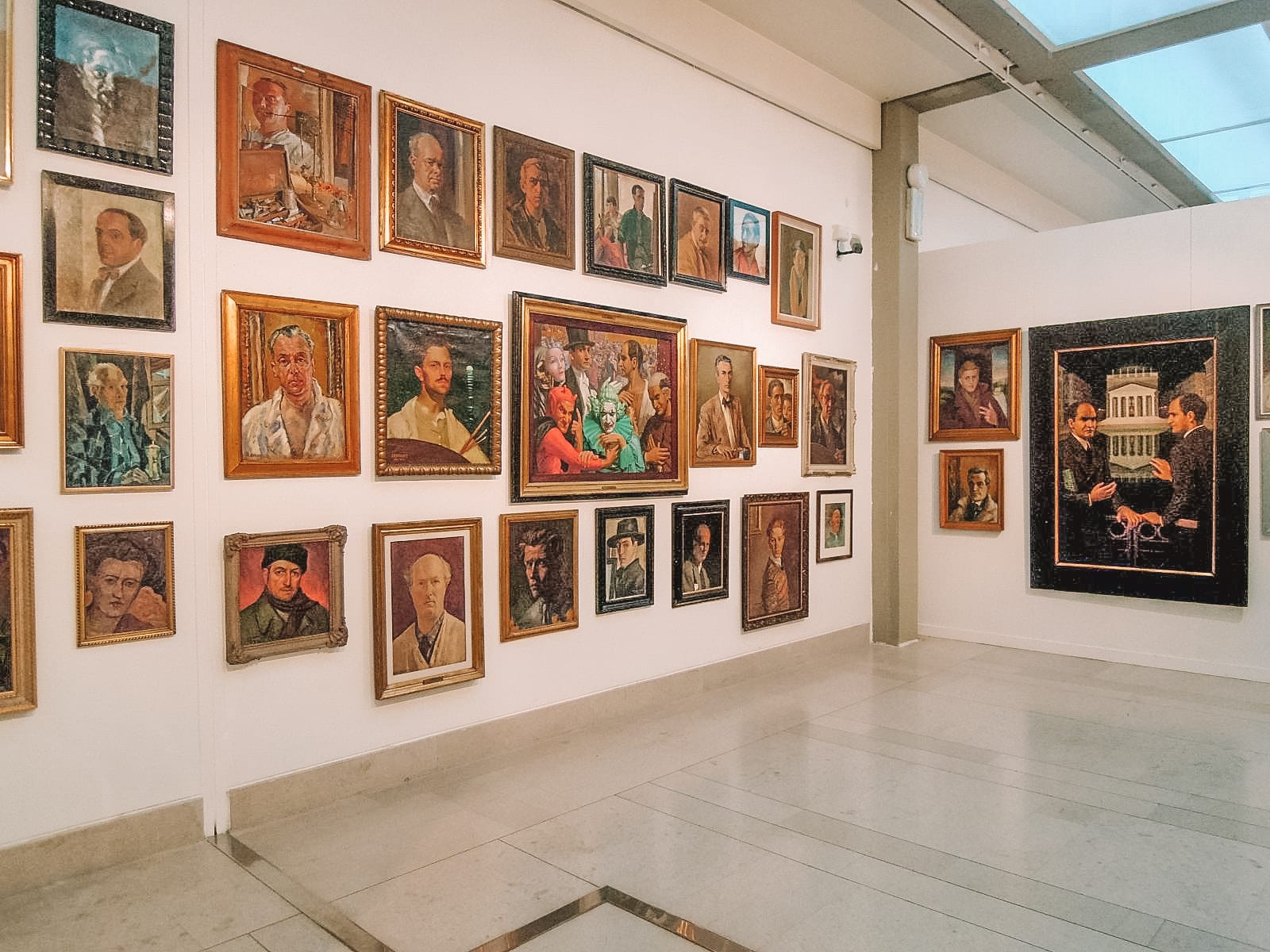 One of the best things to do in Trieste if you like art is to visit this museum which is one of Italy's major museums for modern art. Here you can see over a thousand paintings as well as 800 different sculptures.
The collections include works from some of the most influential Italian artists of the 20th Century including Carlo Carra, Lucio Fontana and Mario Sironi.
While you here, take a look out from the museum's terrace – the views here look out to the harbour and in the summer months are truly stunning.
5.) Cattedrale di San Giusto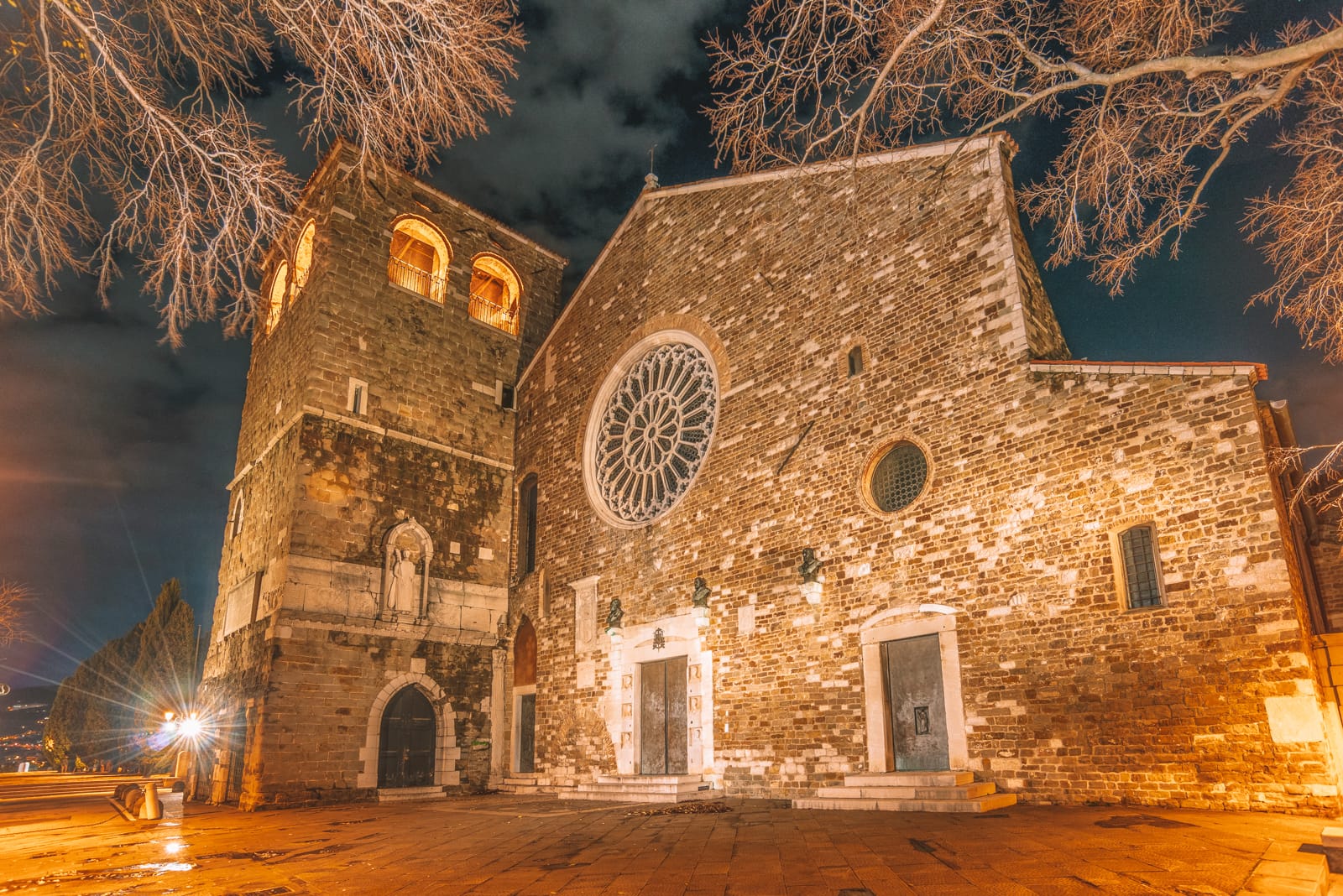 This cathedral is actually 2-in-1 as it was formed by combining two churches from the 6th and 11th centuries. Inside the cathedral are the tombs of eight House of Bourbon claimants to the Spanish throne.
On the outside, you can see the remains of a second century Roman Forum and a first-century temple.
6.) Val Rosandra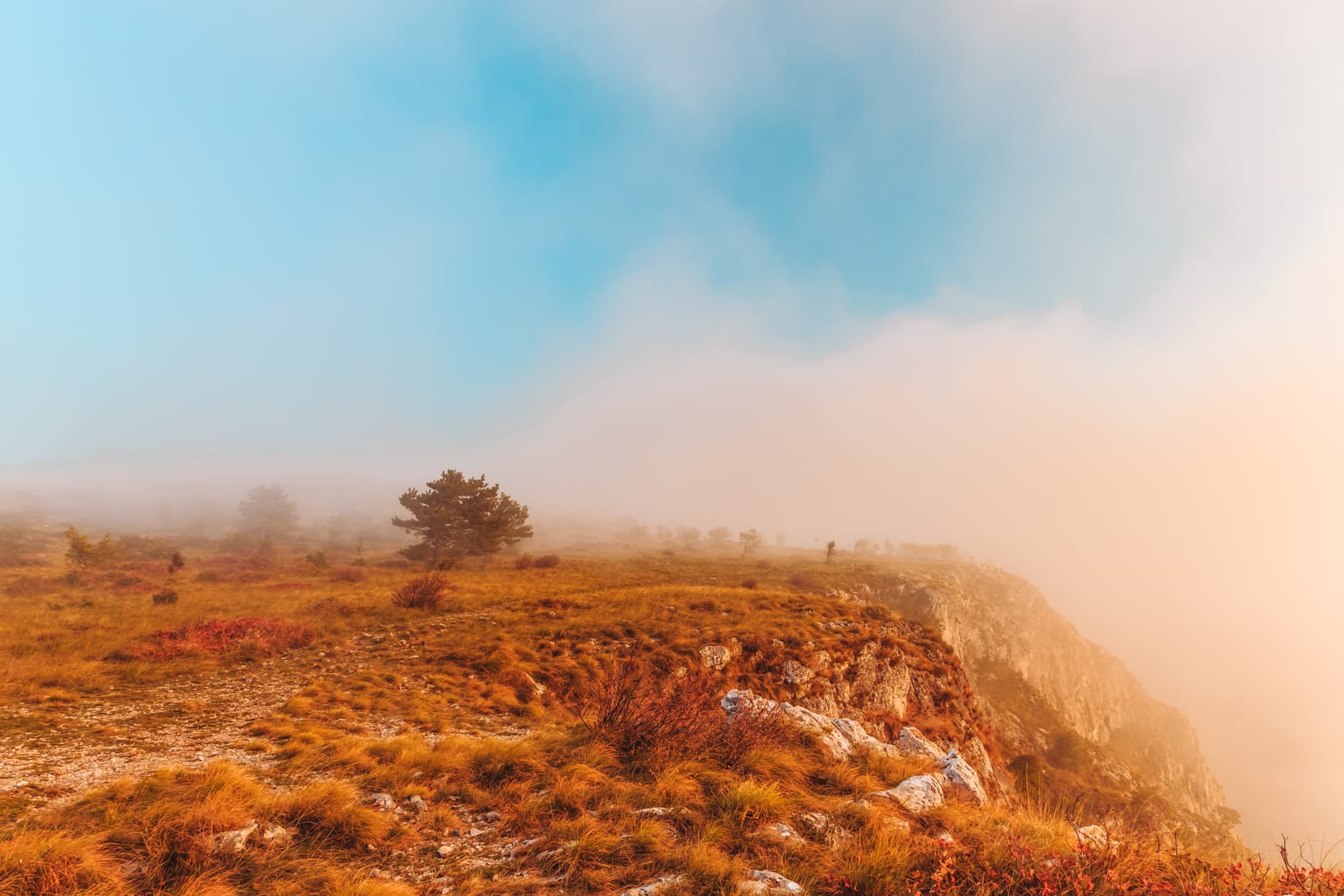 If you wanted to cross the border here, this is a great way to do that while combining it with some picturesque natural scenery.
Here there is a valley which has a 40ft waterfall which falls over stone cliffs and is a real must see while you're exploring the area.
7.) Canale Grande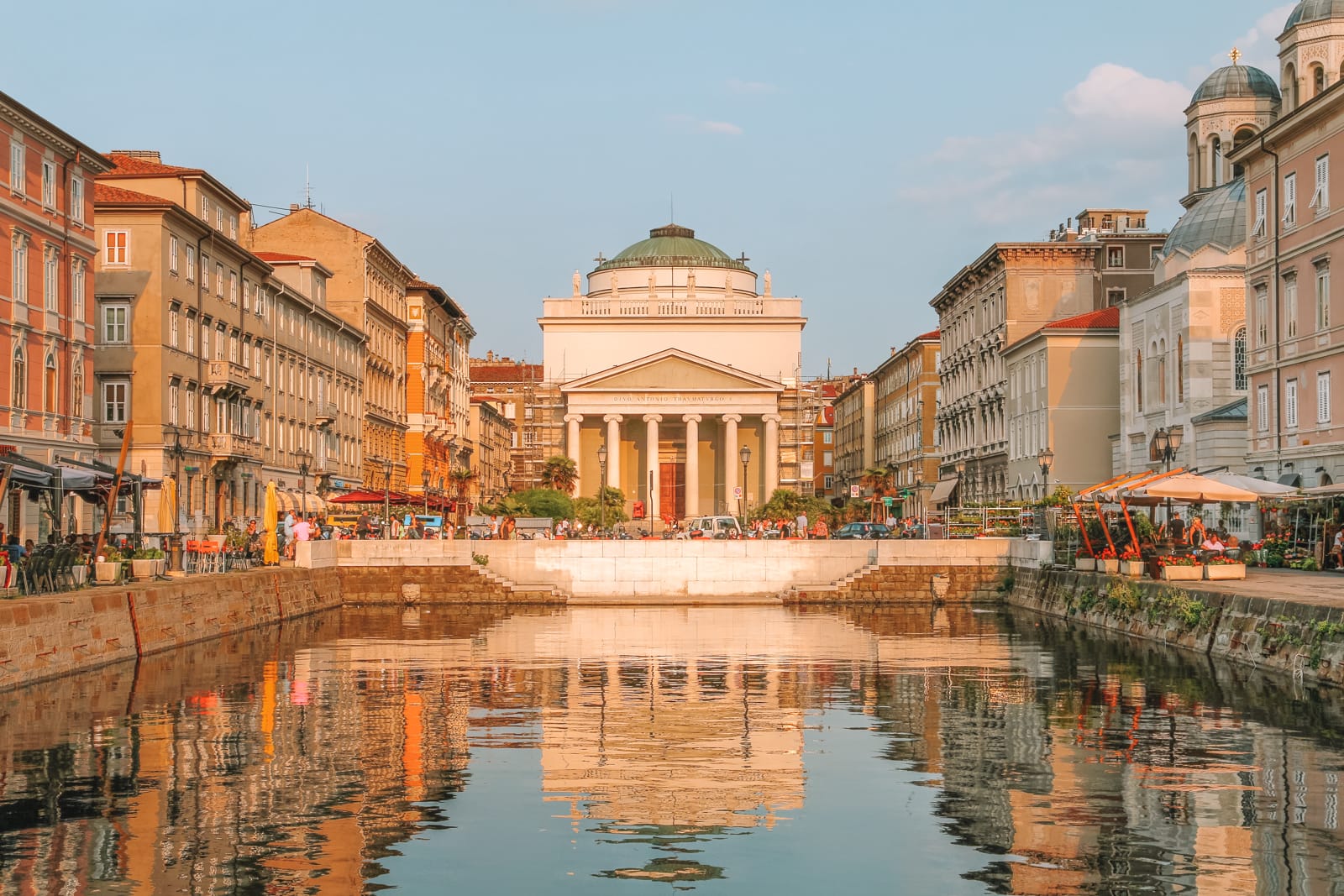 This pretty canal is lined with cafes and restaurants and the wide walkways make it the perfect place to take an early evening stroll.
If you're here in the summer months, it's a great place to eat and the area is buzzing with people sitting outside chatting and enjoying the surroundings.
8.) Trieste Roman Theatre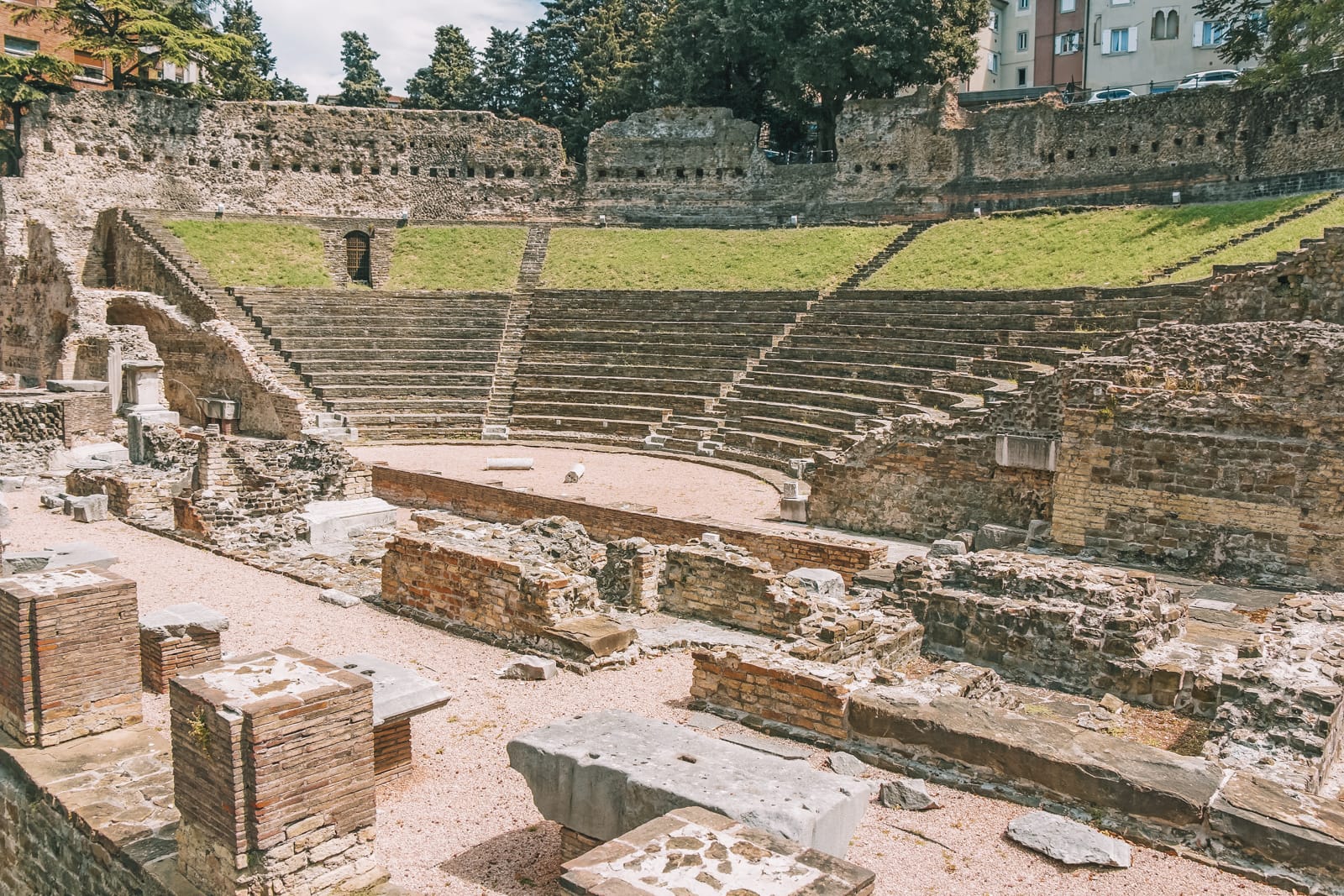 If you like your Roman history, this is one of the best things to do in Trieste for you to explore.
The theatre dates back to the first century AD, and today you are still able to see some of the statues that stood proud here as well as the original seating and stage areas that were used at the time.
This really is a must see in Trieste as it's very well preserved and is a great example of Roman Architecture.
9.) Grotta Gigante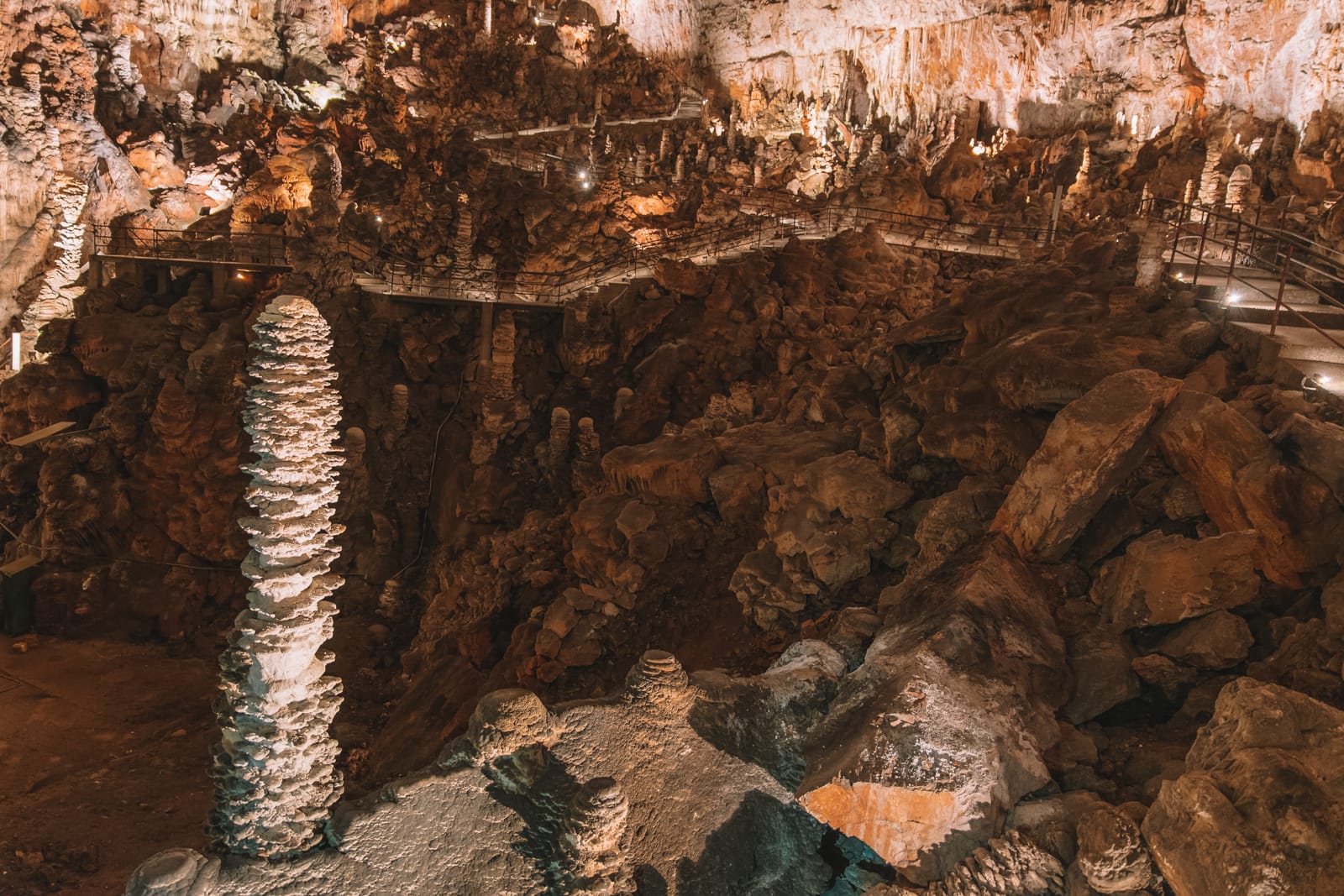 These caves take approximately 20 minutes to get to via car and they are well worth the journey as they are very impressive. The central cavern is over 100 meters high, 65 meters wide and 113 meters long making it one of the largest tourist caves in the world.
Take a guided tour through this natural phenomenon and learn about the cave's history and interesting statistics. I would advise taking a jacket though, as even in the warmer months the temperatures are not very favourable.
10.) Carso Triestino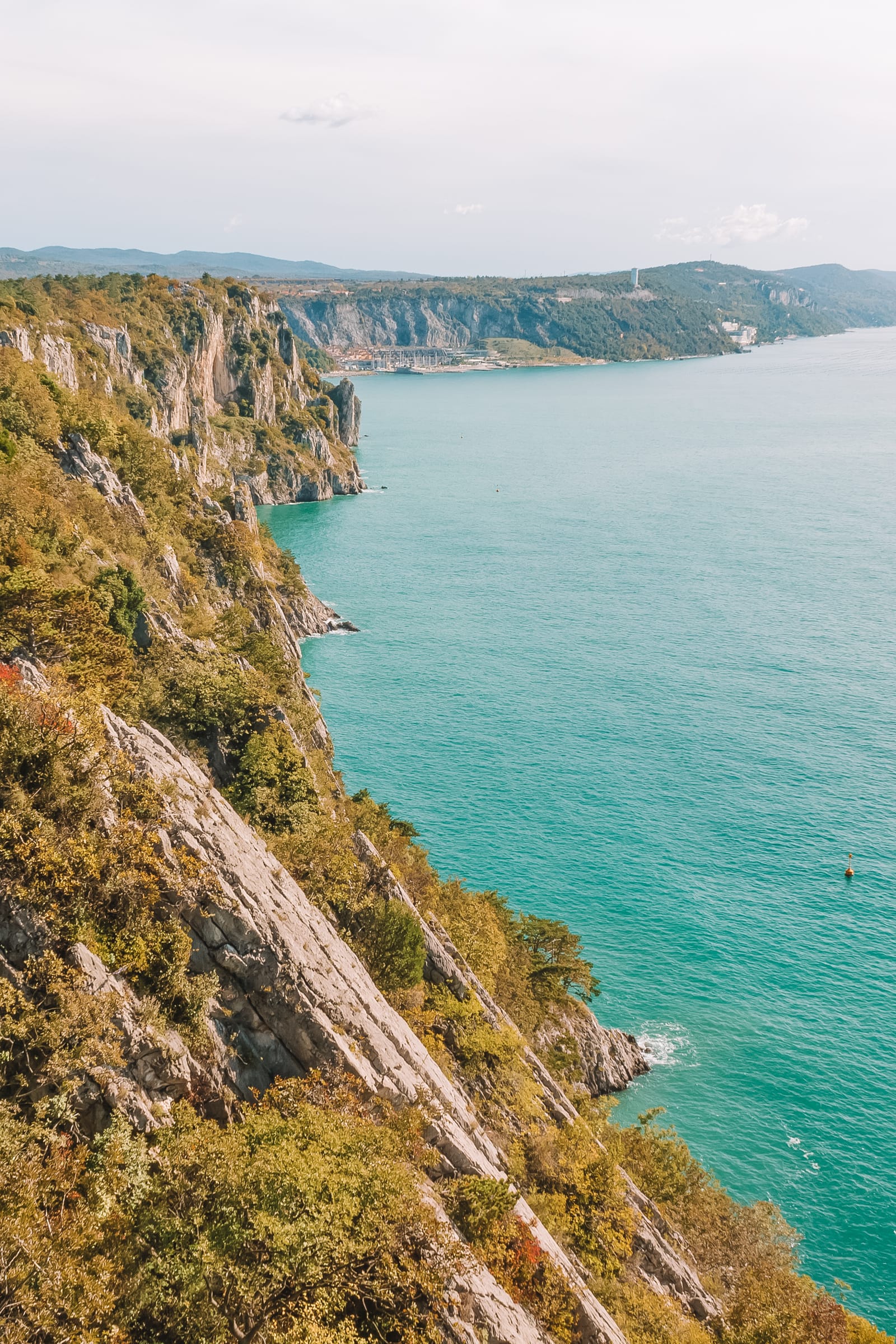 One of the best things to do in Trieste if you like to go cycling and hiking is exploring this area which has deep valleys, forested glens and rocky outcrops to explore en-route.
This area also goes into Slovenia and here you can visit some of the small villages such as Kozina and Nasirec.
11.) Miramare Castle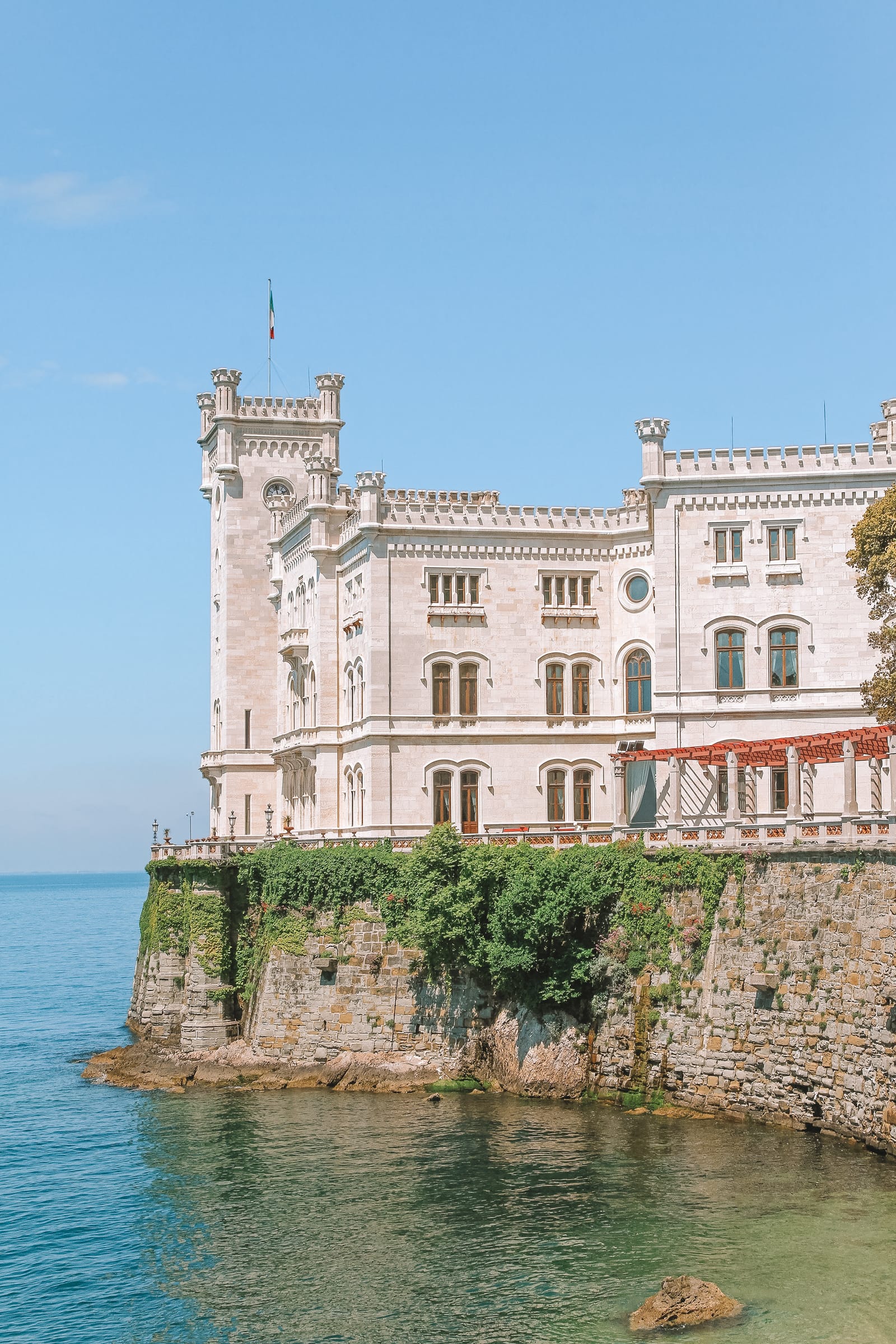 Created in the 19th Century, what this castle lacks in ancient history makes up for immense beauty.
Often referred to as the most picturesque in the region, the white washed walls, decorative crenulations and extensive gardens make this castle well worth visiting and if you're here while the sun is setting you're in for a real treat at the views are some of the best from here.
12.) Natural History Museum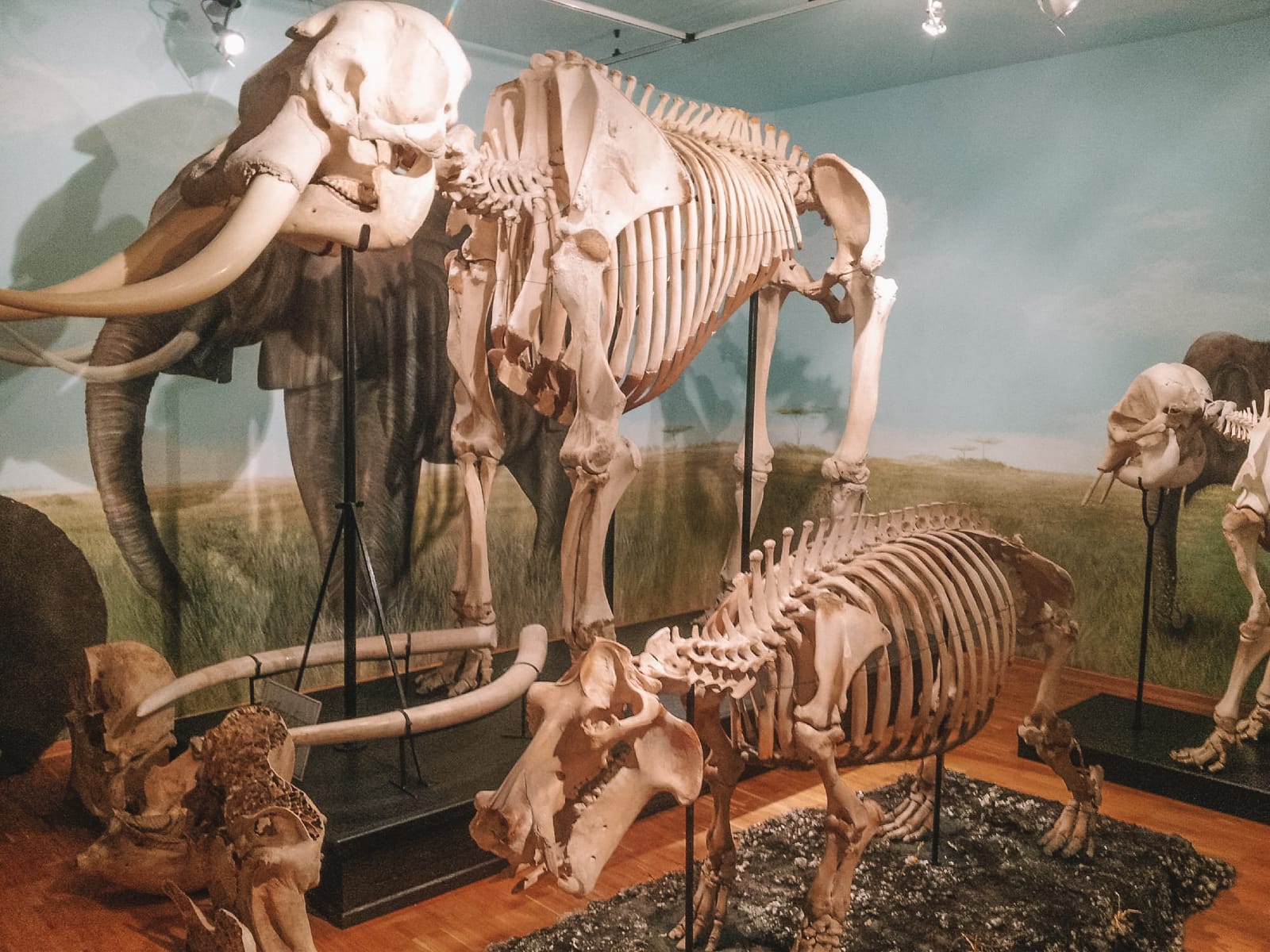 This museum(which in Italian is Civico Museo di Storia Naturale di Trieste) houses  an impressive 3.6 meter-long hadrosaurus which was actually found near Trieste and almost intact.
The other exhibits here are also great to see and the zoological exhibit shows mammals from all over the world as well as corals, reptiles, amphibians and birds.
13.) Sistiana Bay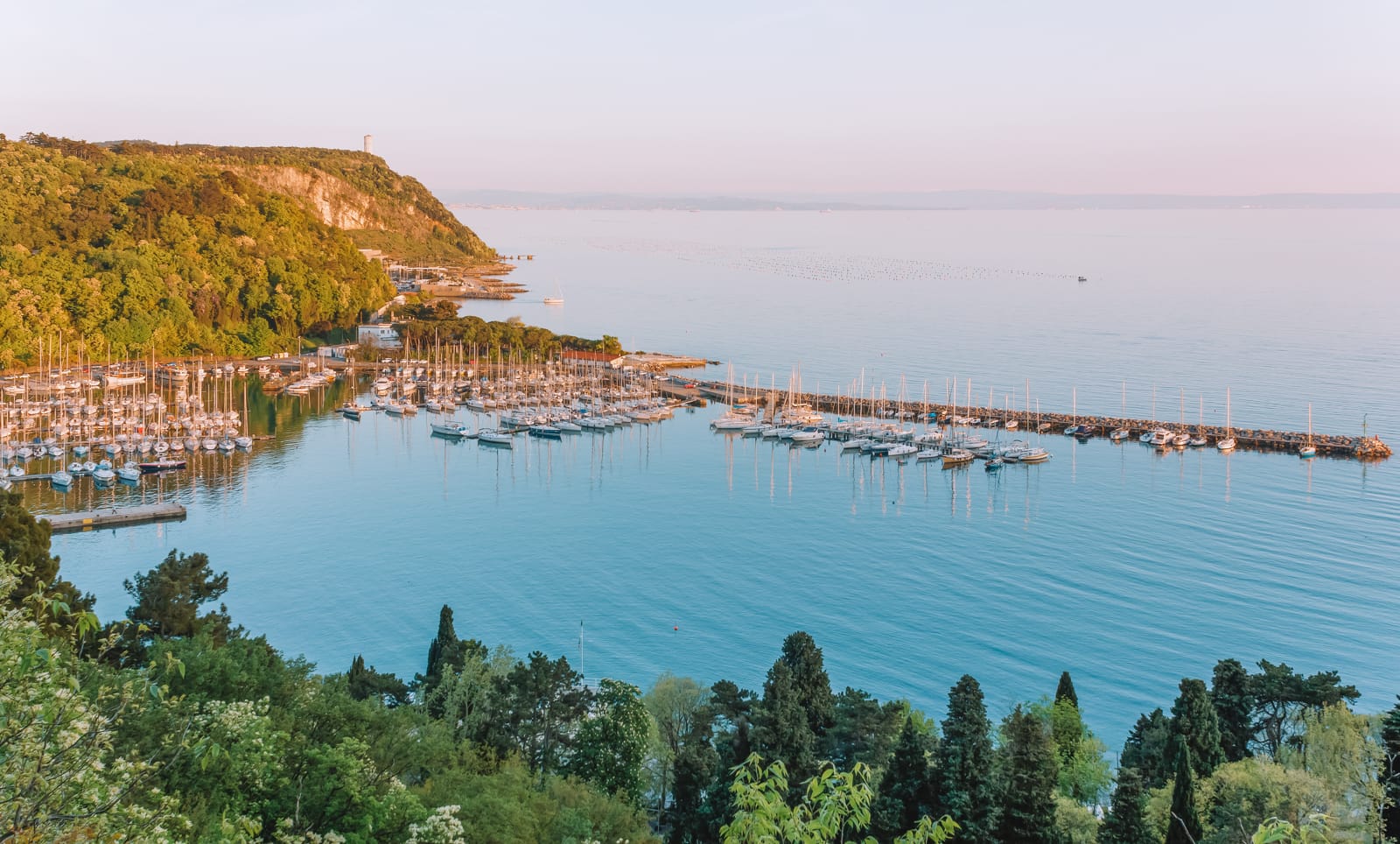 One of the best things to do in Trieste if you want to get out of the city is to take yourself off Sistiana Bay.
This coastal resort has several beautiful beaches and a pretty harbour which has clear turquoise water making it particularly stunning and in the area, there is also a large selection of shops, bars and restaurants to enjoy.
14.) Molo Audace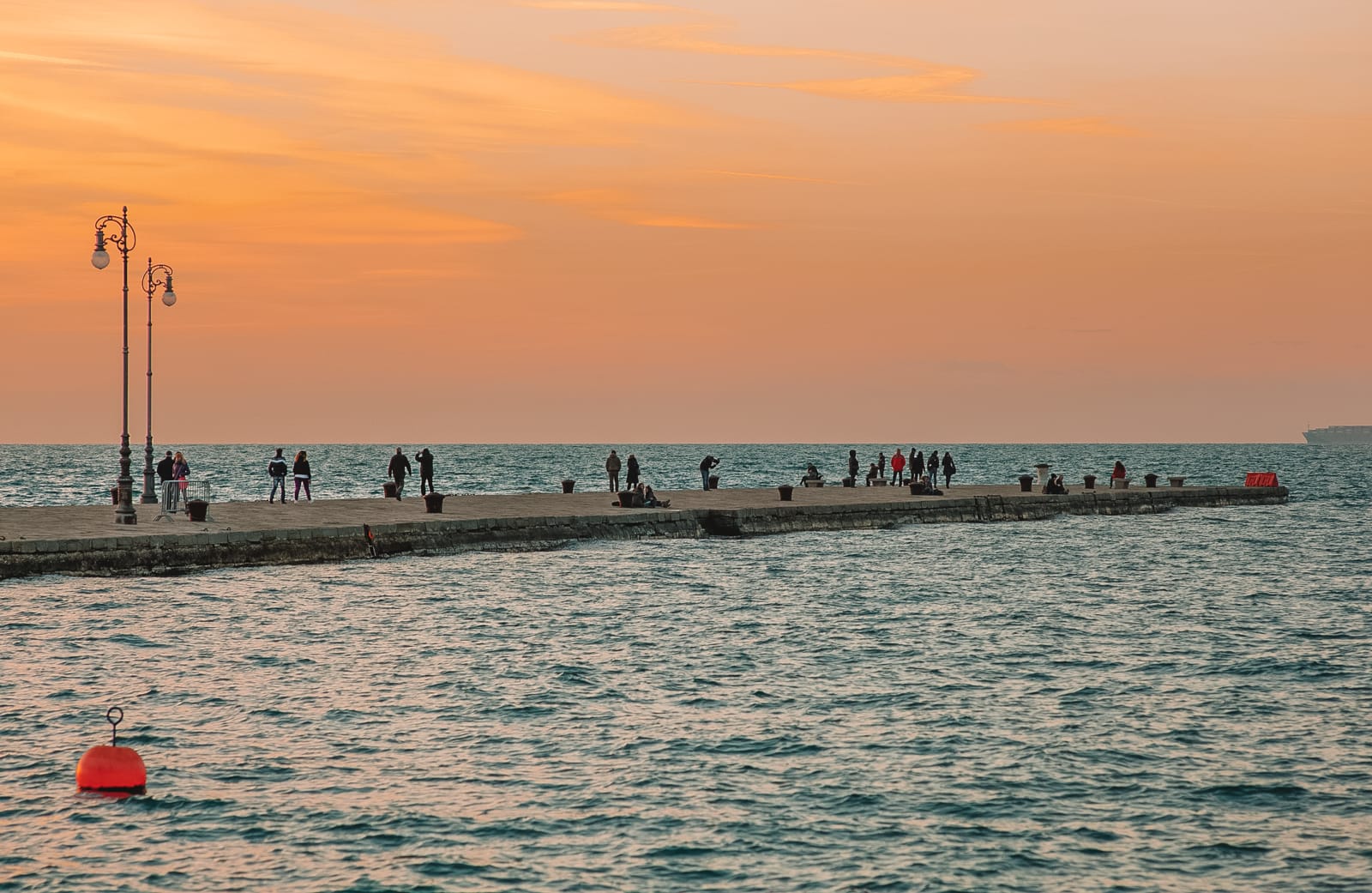 Next to the Piazza Unita Italia sits the Molo Audace promenade. This stone-paved promenade is great when it's hot as you can admire the local scenery while taking a dip in the water with the locals.
Here there are also plenty of benches and is a great place to relax with a good book while soaking up the atmosphere of the area.