Japan, is an endlessly fascinating place. You could spend years exploring the rich culture, landscapes, food and history and still not run out of cool things to do in Japan – the land of the rising sun.
I know that travelling can sometimes feel like walking down a hallway with a thousand doors, each leading to a new life-changing experience—you might feel some pressure about which doors to open, especially when you're short on time or money.
To help you make the most of your time in Japan, I've put together a few 'doors' to open – tried and tested on my own travels through Japan.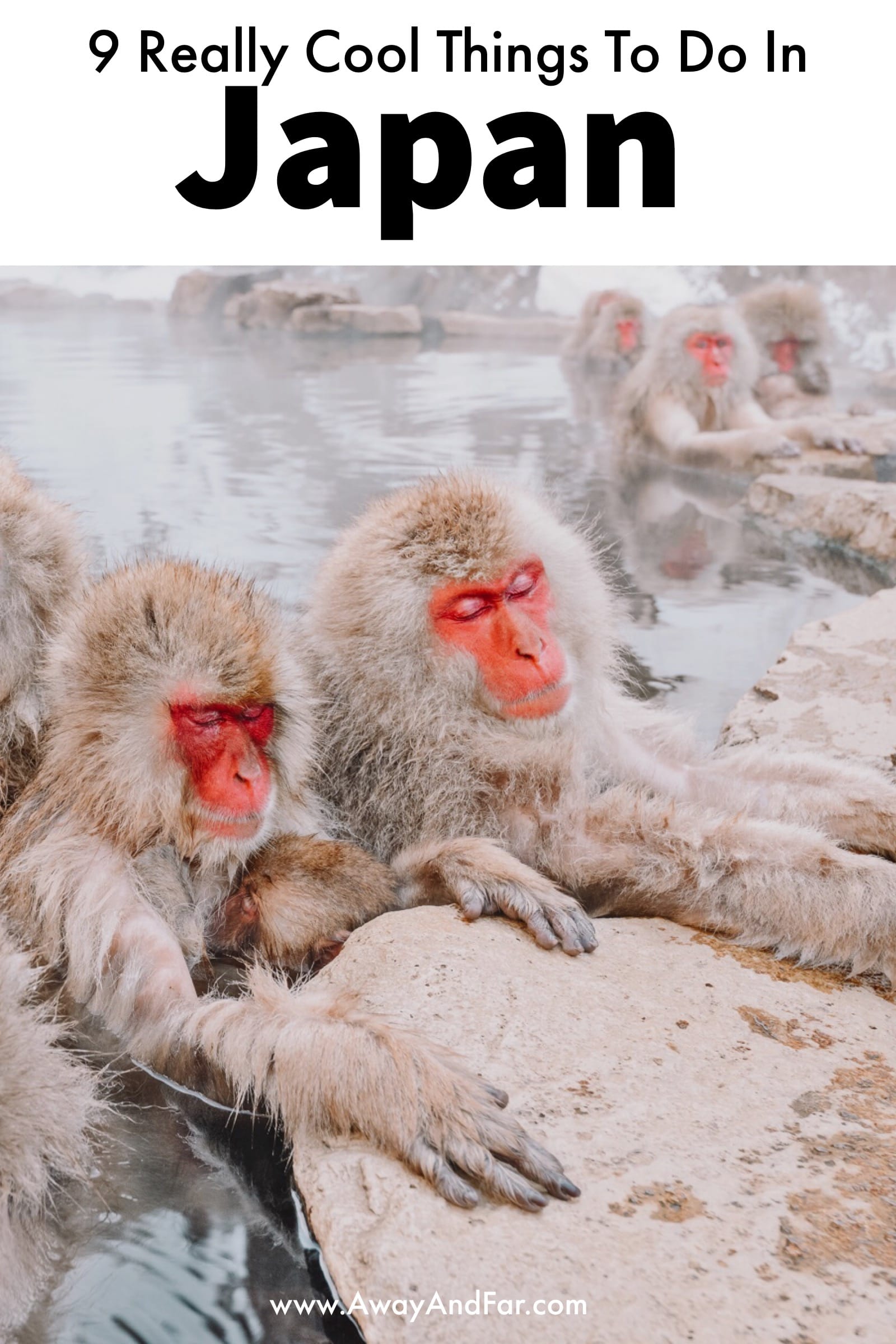 Here are 9 cool things to do in Japan.
1.) Gion District, Kyoto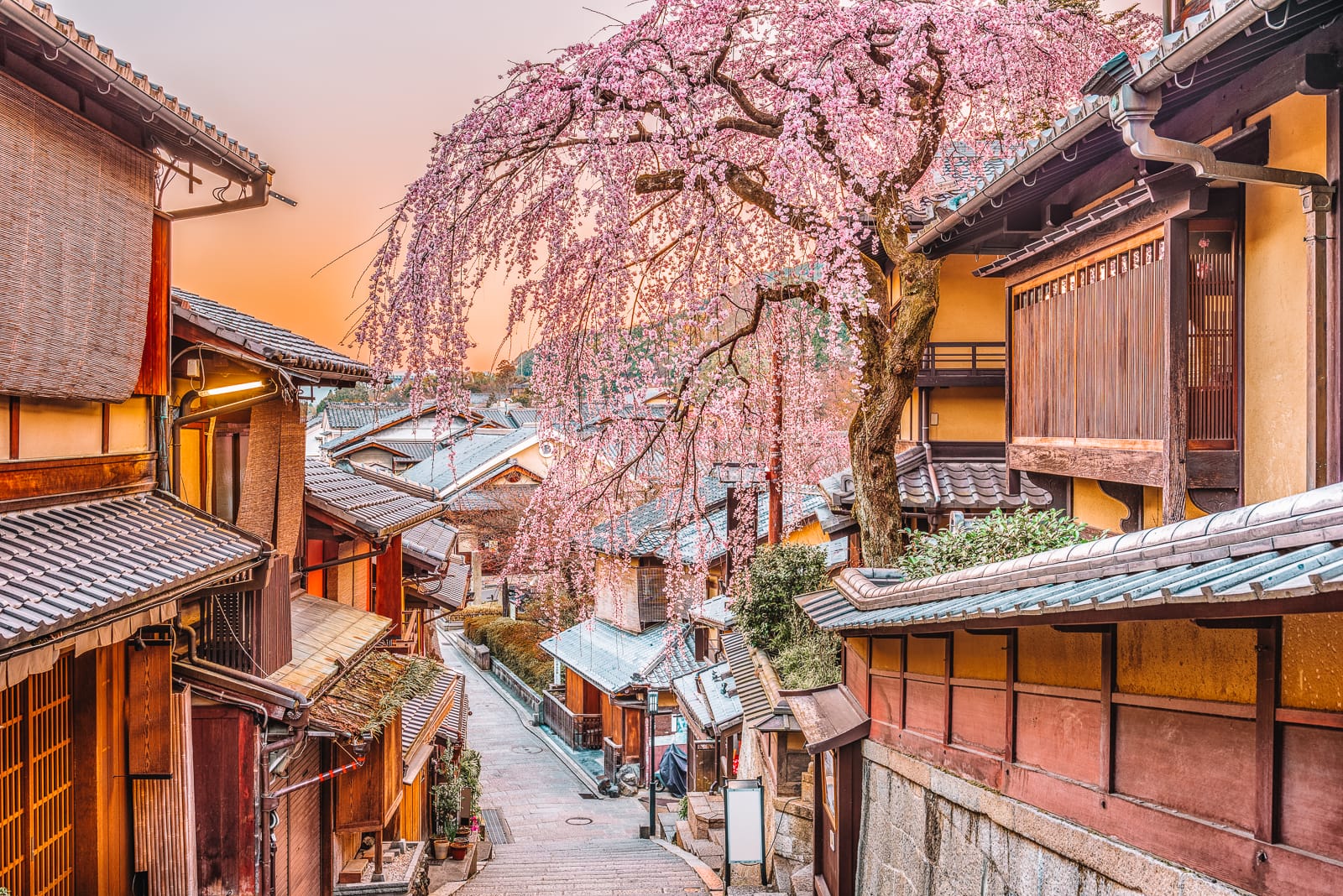 With a deep sense of tradition, beautiful wooden machiya (townhouses), and some of the best tea you'll ever have, Gion is a must. You get the sense that you stepped into a time machine to the 9th century; as though you'd see a samurai on horseback trot down the clean, well-preserved street any minute.
The most popular part of Gion is Hanami-koji Street, where you'll find a number of restaurants, shops, and ochaya. Ochaya (literally, "tea houses") are where geiko can be found performing for guests (in Tokyo, they're known as geisha, while in Kyoto, they're geiko). Just remember to ask before taking a photo if you see one walking by.
I recommend a morning walk by the willow-tree-lined Shirakawa canal, taking in the narrow entrances and pristine air of the Gion district, and sitting down for some tea.
If you're up for an easy 2-hour hike later, you can take a walk to the nearby Chion-in Temple and take the trail to the top of Shogunzuka Mound for breathtaking views of Kyoto below.
You can cap your day off with a cultural show, held daily at Gion Corner at both 6 and 7 PM (except in certain months or on certain holidays, check out their website for more information).
2.) Tsukiji Fish Market, Tokyo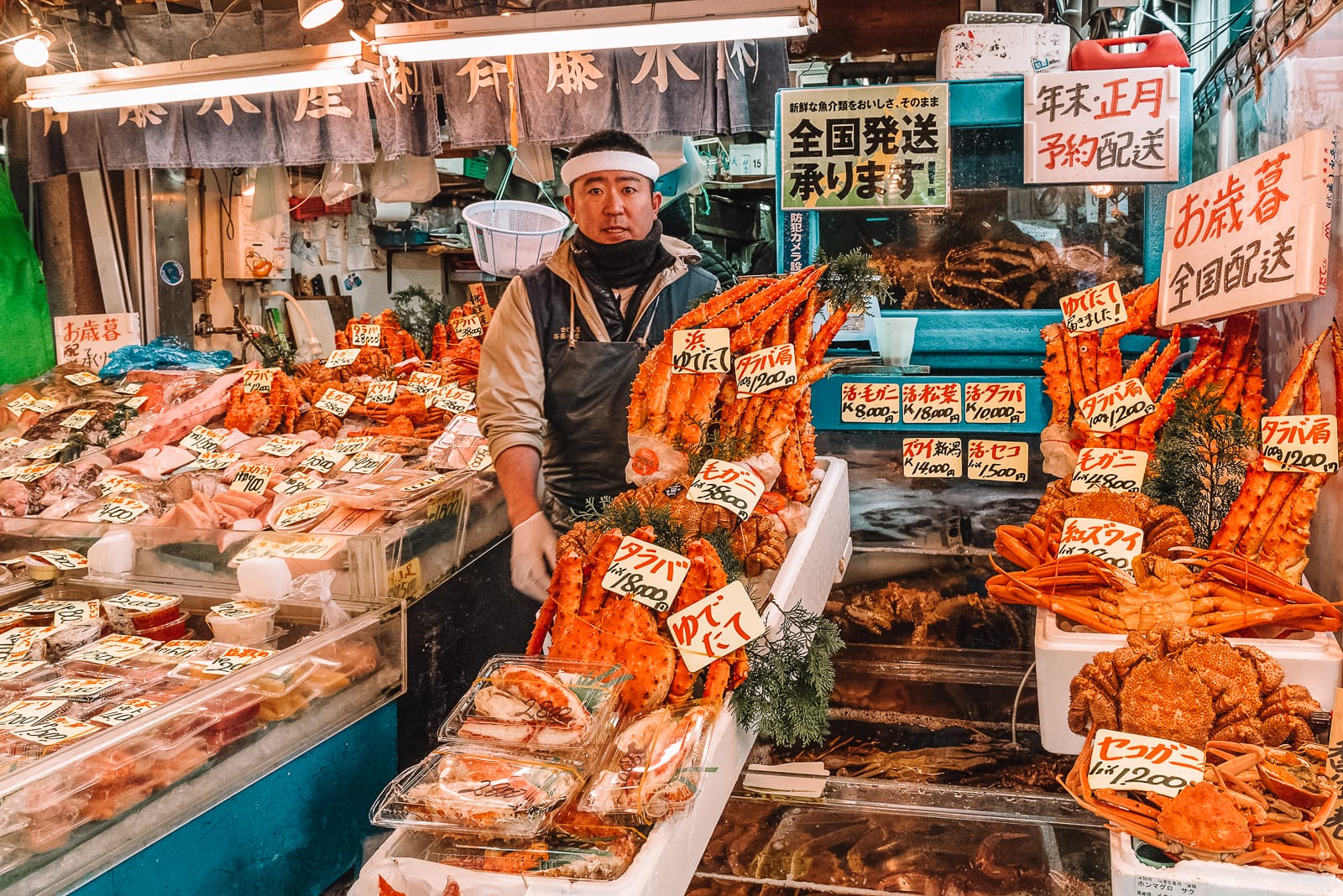 For world-class seafood at an affordable price, the Tsukiji Market is what you're after.
Make sure to get up nice and early (think 5 AM) to meander your way around the bustling bazaar of fresh catches, auctioneers, and fishermen selling their goods. It's interesting to be an observer of a small part of everyday life in the massive metropolis that is Tokyo.
Not feeling like a morning person? Fear not: sushi joints that are open until late evening abound near the Market, all delicious and many with nigiri starting at 80-90 yen per roll.
These restaurants all get their fish from the Market that same morning. If you're seated at the bar, the chef will more often than not chat with you a bit as he works. This is a small thing, but it makes it a personalized sushi experience, right in the heart of its homeland.
Tsukiji Fish Market is a short walk from the Tsukiji metro station nearby, making it a great stopover while exploring the city by train. Tokyo has so much to do that it deserves a list of its own—but that's a story for another day.
One brief but important sidenote on Japanese cities: outside of Kyoto and some cities in Hokkaido (northern Japan), the streets have no name. Make sure you have a map app on your phone, a physical map, or a fantastic sense of direction. Preferably all three.
3.) Shirakawa-go and Gokayama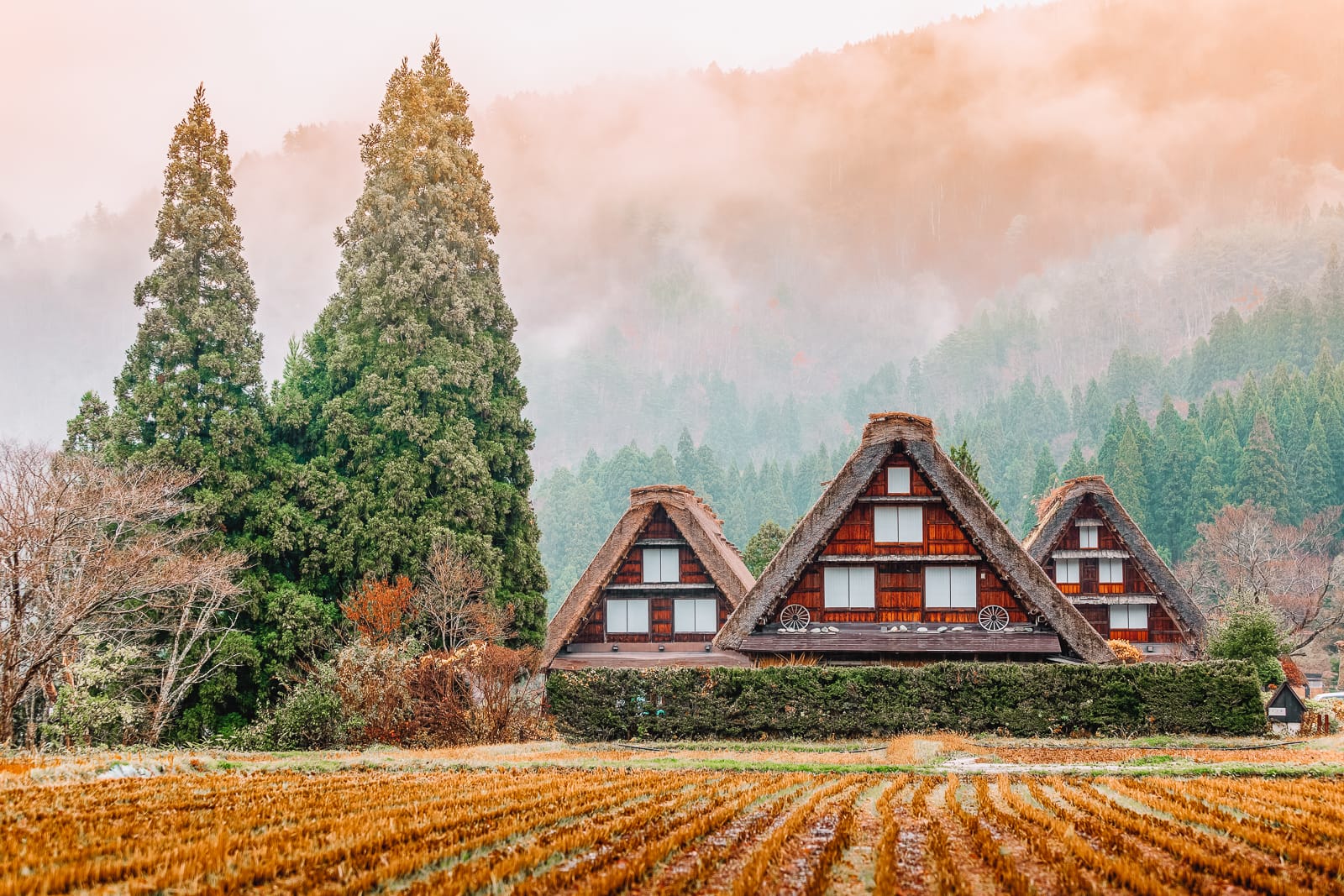 Nestled in the Shogawa River Valley between the mountains that rise above central Honshu are a series of peaceful villages, found in the sleepy Shirakawago and Gokayama regions.
Perfect for a getaway from the urban world outside their alpine embrace, little towns like Ogimachi are only a short bus ride from Takayama and make a great day trip.
Gokayama is home to smaller villages and a less modern, more intimate setting. You'll need to change buses in Ogimachi to get to (in my opinion, the best parts of either region) the villages of Ainokura and Suganama.
An authentic experience is to spend the night in one of the distinctive farmhouses there, built to withstand the winter snowfall over 250 years ago.
In January and February, Ogimachi is illuminated for a few hours on select days, displaying the town as the vivid and comfy winter wonderland it truly is.
4.) Jigokudani Monkey Park, Nagano Prefecture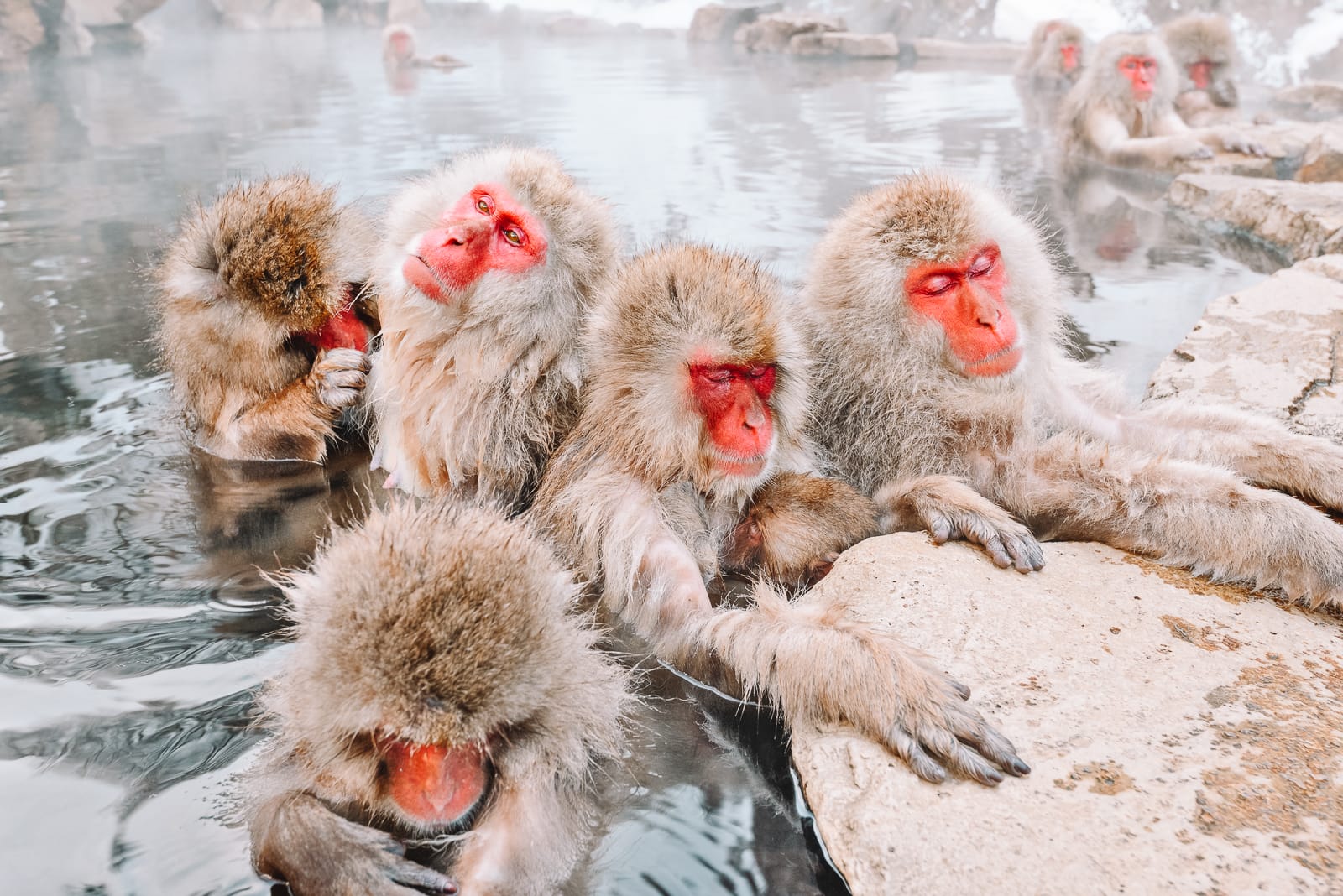 A 45-minute scenic train ride from the city of Nagano, this park (with a name that translates roughly to "Hell's Valley" due to the steaming hot springs) is home to hundreds of Japanese macaques (AKA snow monkeys).
Since they are fed regularly by park attendants, they frequent the hot springs year-round, though a visit during winter means you'll see them keeping warm in the snow-laced water.
In the springtime, you can see the newborns riding around with their mama monkey. Be braced for a high level of cuteness.
To get there, go to the JR Nagano Station and take the Dentetsu train line which will take you to Yudanaka station, which isn't far from the monkey park.
And you didn't hear this from me, but hitchhiking in Japan is fun, easy, and a great way to meet people if you're looking for an alternative way to get there.
5.) Studio Ghibli Museum, Mitaka, Tokyo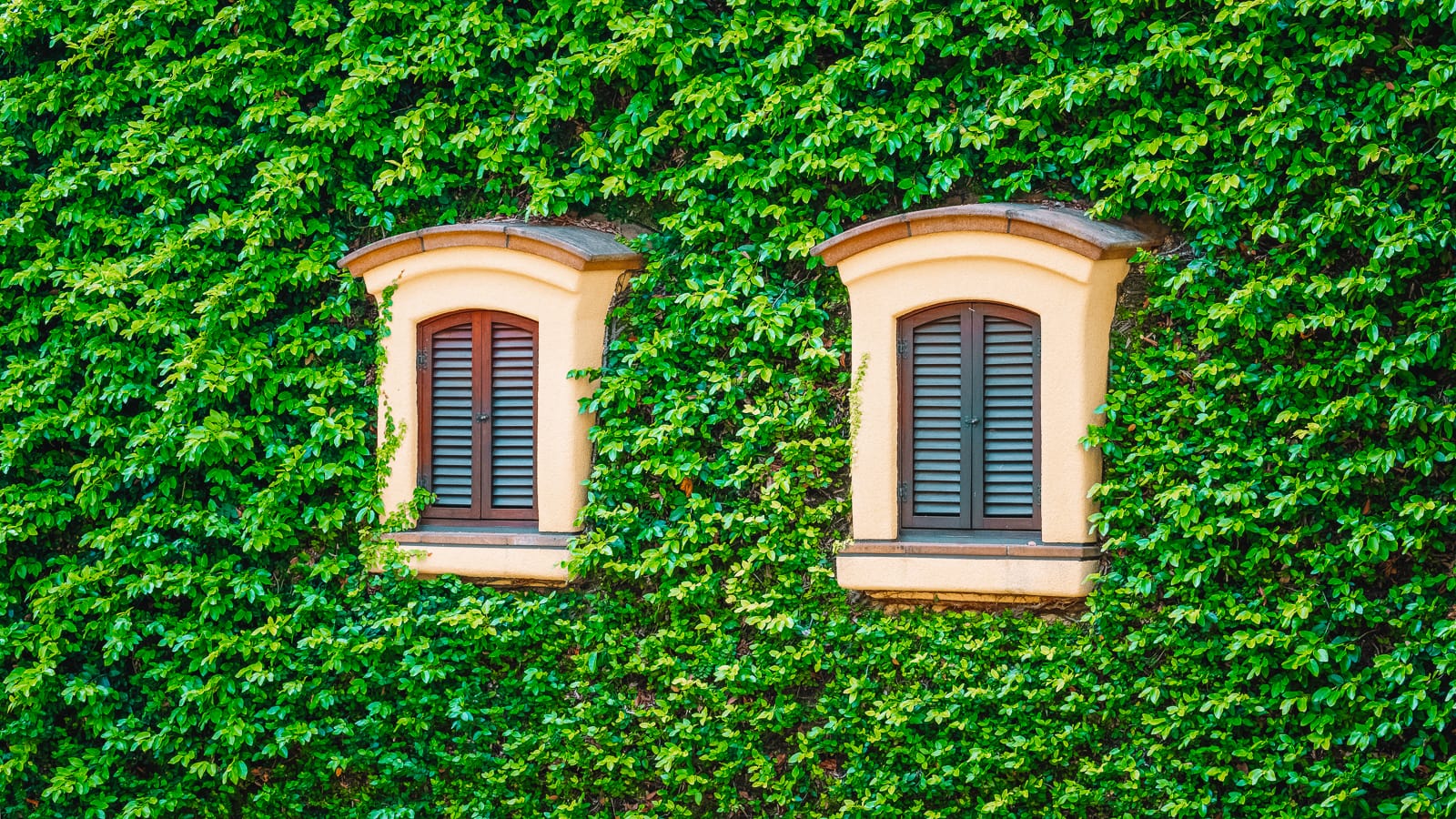 Designed by the master animator Hayao Miyazaki himself, this museum is dedicated to the worlds created by Studio Ghibli, and will give any fans of their work a sense of mystery and excitement—as though they stepped into an actual Ghibli film.
Some areas include a behind-the-scenes look at an artist's work desk, rooms with life-sized scenes from their movies (including an interactive flying machine from Castle in the Sky), and a theatre where they occasionally show new short films.
Children and adults who grew up with their films will enjoy the museum equally. Tickets are by reservation only, and can't be purchased at the museum. Buy them in person early in the month from a Lawson convenience store (that's just how it's done), or go to their website for instructions on how to buy them online.
6.) Visit an onsen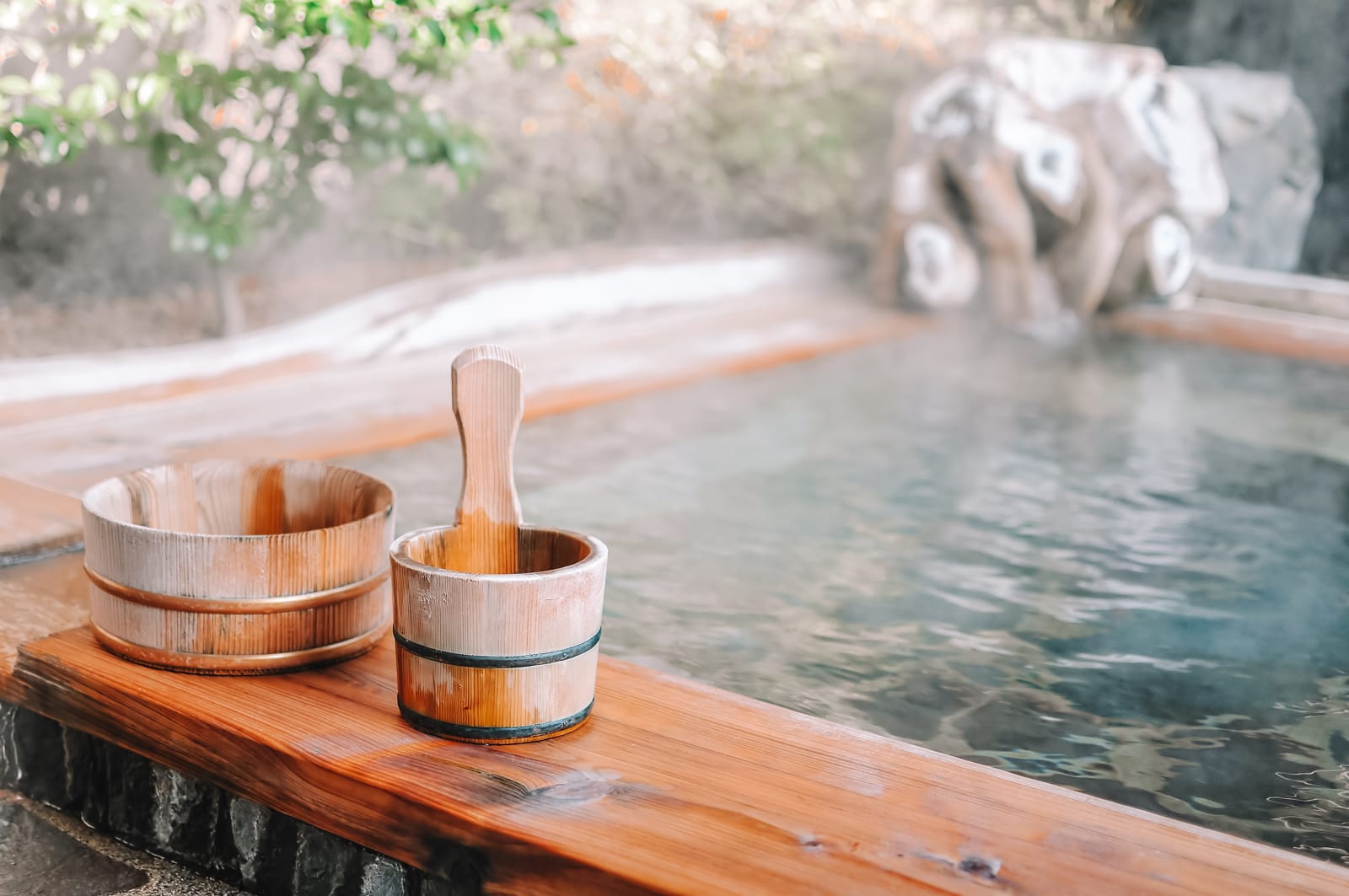 An onsen is a traditional Japanese bathhouse. When I first went to one, I had heard that everyone gets naked, but I made the mistake of assuming it was optional. Nope.
You'll be guided to the changing room before undressing completely, then walk into the cleaning area. You're supposed to only soak in the onsen baths, so be sure to scrub yourself down at the seats by the low-hanging shower heads.
Keep your hair above the water, and for safety don't stay in for too long; they're piping hot. Enter slowly and refrain from yelling cannonball on your way in.
The baths might vary in color from the minerals present in them, and they're said to each have a different benefit for your health and well-being.
A visit to an onsen is best saved for a chilly day, but it's pleasant in any weather or season.
7.) Gunkanjima Island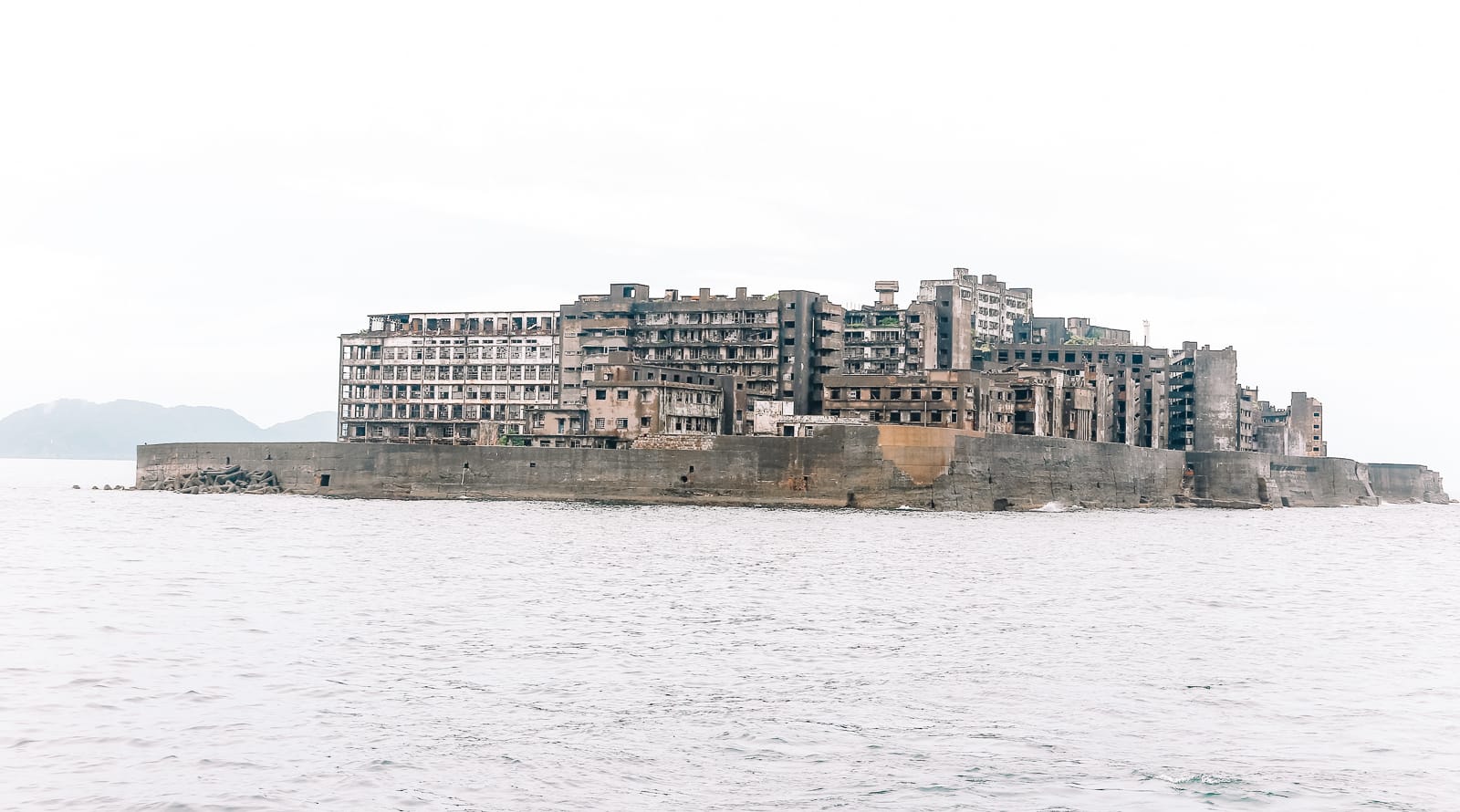 Once home to nearly 6,000 workers, this Mitsubishi-owned undersea coal mine lies abandoned off the coast of Nagasaki.
Surrounded by a seawall, Gunkanjima is a rare example of what could be called a ghost city—trapped on an island fortress being retaken by the forces of nature and a visit here is really one of the most surreal things to do in Japan.
The place is quite a sight to behold, and even in the decay of a once-thriving concrete jungle beauty can be found. Deserted city squares with flowers growing through the cracks isn't exactly something you see every day, and makes for a memorable experience.
You can only go via organized tour from Nagasaki to this oddly fascinating modern ruin.
8.) Attend a Japanese baseball game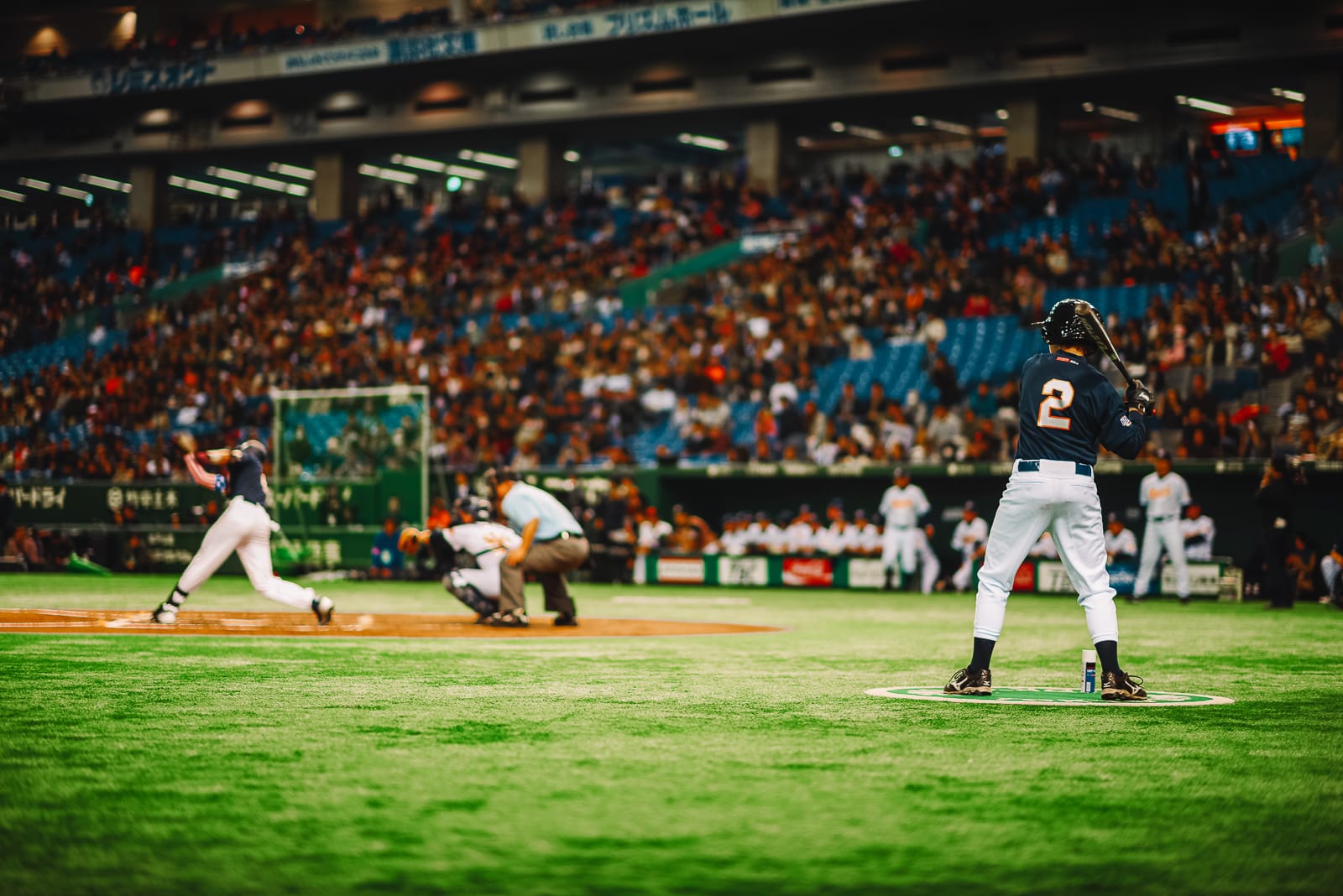 A Nippon Professional Baseball game is unlike any sporting event you'll ever go to and one of the most fun things to do in Japan.
The stadiums are packed, the atmosphere is high-voltage, and the traditions are quirky and impressively coordinated. The crowd's love for their team is plain awesome.
Fans stand and cheer through every inning, hitting together plastic bats, playing drums, and waving team towels and flags. Every single player coming up to bat even has their own chant. Read up on the dances that happen when a run is scored before you go; or watch what the fans do and roll with it.
Prices range between 1,000 to 6,000 yen, and you can either get tickets from a Seven-Eleven in Japan or online from the team website. Buy a tasty bento box while you watch, and breath in the electric air as you have fun.
American baseball fans: in Japan, the count is displayed as strike-ball-out, rather than as the usual order of ball-strike-out.
And if no one is winning by the end of the 12th inning? The game ends in a tie. That should save you from a few minutes of confusion.
9.) Anata No Warehouse, Kawasaki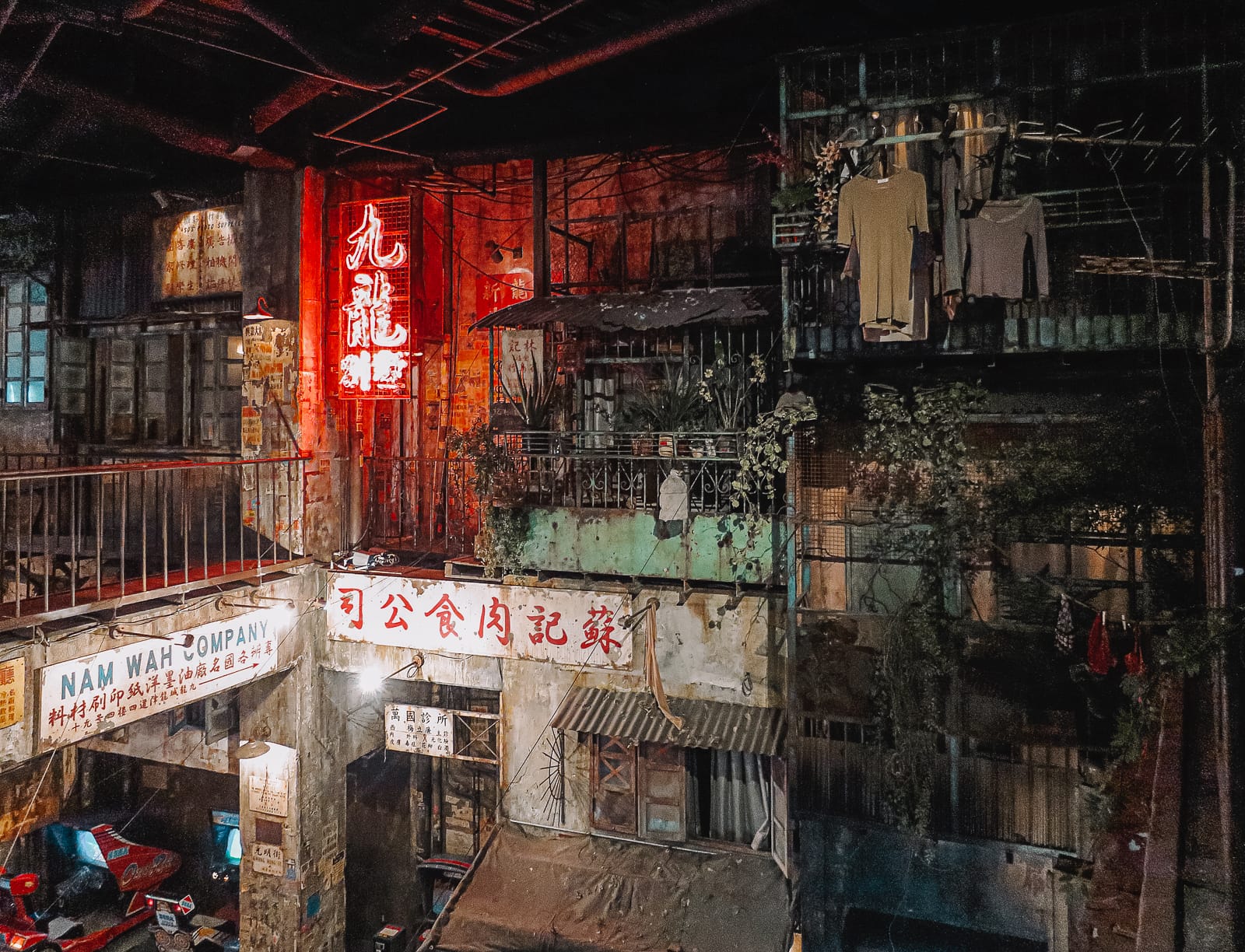 I have never been to—let alone heard of—a cyberpunk, futuristic-Asian-dystopia-themed arcade outside of this one.
Its theme, attention to detail, and seedy vibe is so well done that it can be easy to forget that you're in an arcade rather than the Kowloon Walled City it's based on. Kowloon was a slum section of Hong Kong, which has since been demolished.
Everything from the bathrooms to the entrances are covered in fake grime, grittiness, and faux-decay. It's not just a place to take in the Big Trouble in Little China aesthetic either: there are tons of arcade games old and new to enjoy.
The Warehouse is pretty soft on your wallet too, with free admission and 2,000 yen going a long way here. Just know that it's 18+ only, and a bit of a trek to get to from Tokyo.
Once you make your way past the foreboding exterior, you'll feel like the hero of a dark sci-fi movie; the surrounding décor and architecture your set. The initial creepiness will turn into thrills in no time.