A lot of visitors to this part of Spain will fly into Malaga Airport without ever actually visiting the city (e.g. on their way to Granada), however, some of the best things to do in Malaga are so worth making that time to explore.
From palm-fringed promenades, Picasso's home to amazing shopping, Malaga is about so much more than its airport!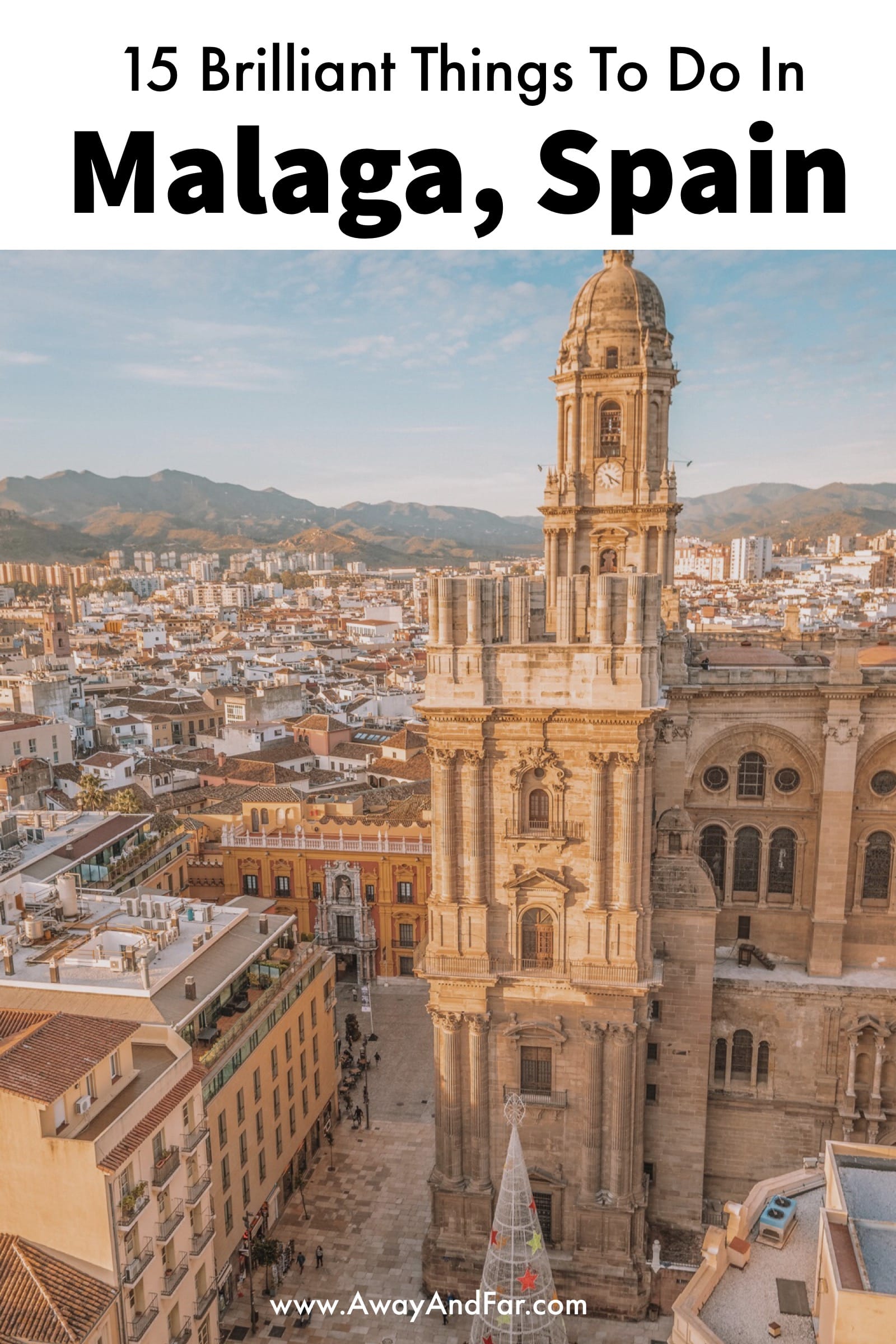 Here are the 15 great things to do in Malaga.
1.) Bargain Hunt at Atarazanas Market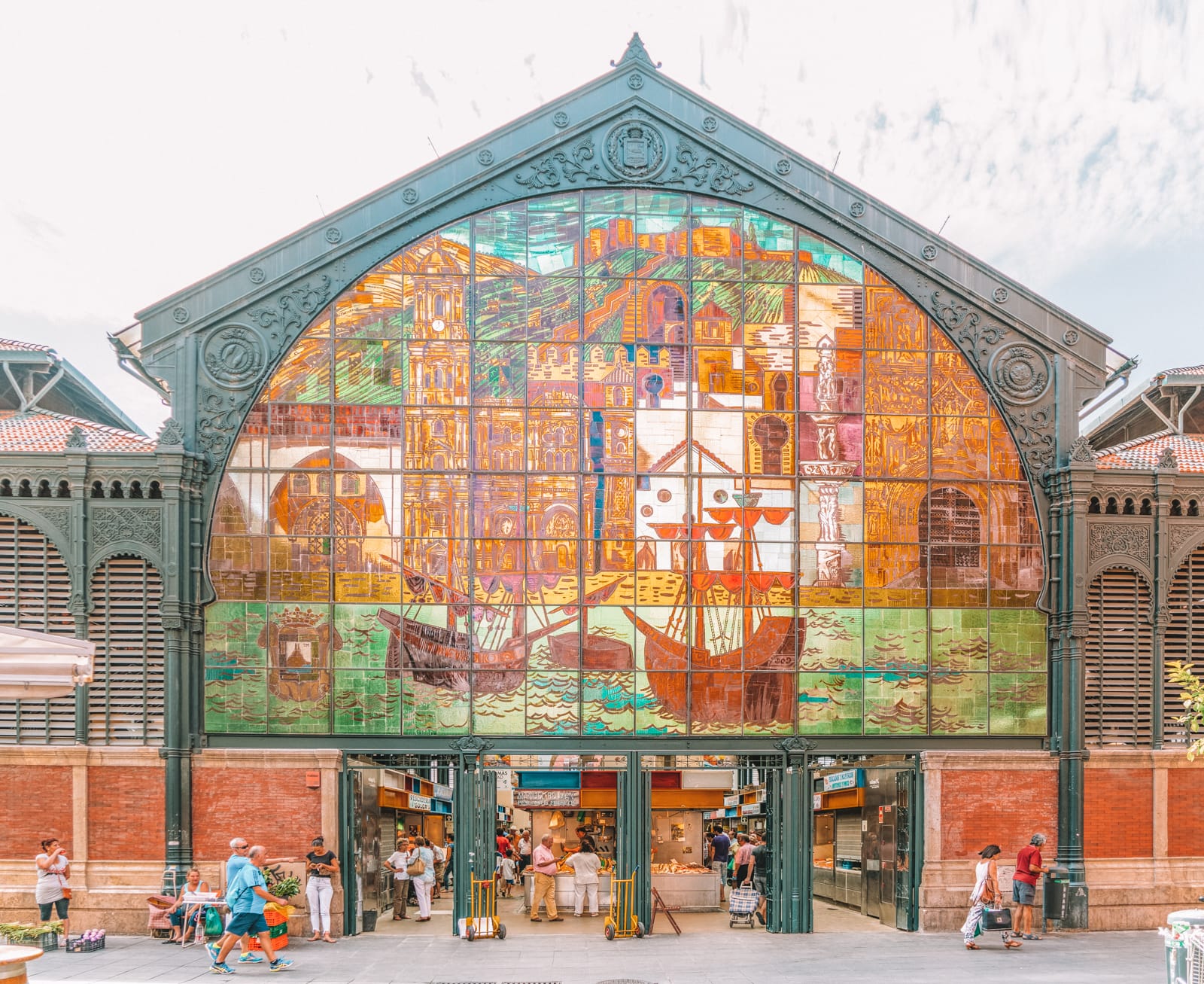 One of the best things to do in Malaga for any foodie is to go to Atarazanas Market.
This market attracts locals and tourists from all over the world due to its amazing selection of fresh and seasonal produce.
The great thing here is you can 'try before you buy' local delicacies such as Boquerón's en vinagre (anchovies marinated in vinegar, parsley and garlic)
2.) Centre Pompidou Museum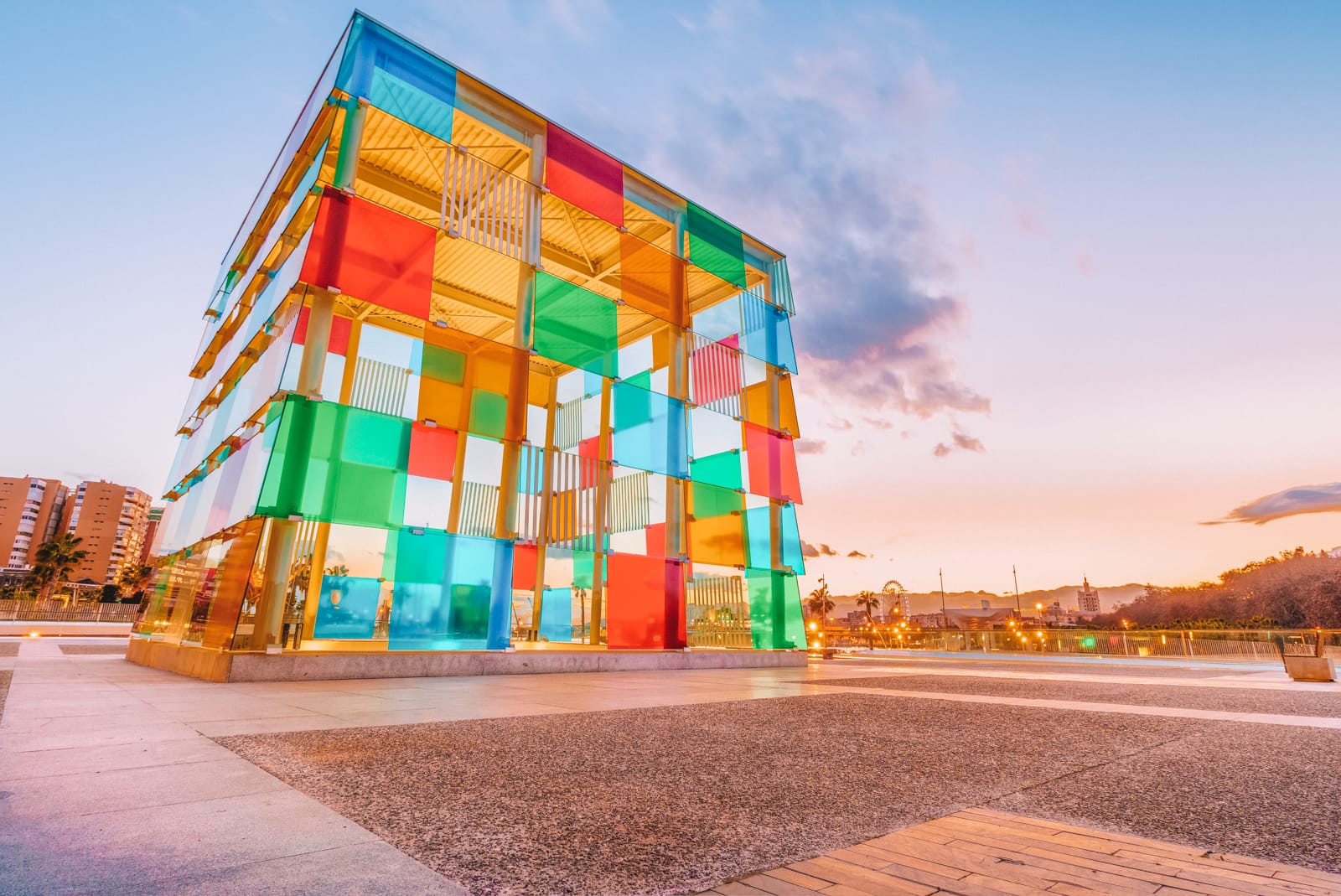 Pompidou Centre in Malaga is the only other branch of this museum outside France and features over 80 works of art and masterpieces from the likes of Picasso, Francis Bacon and Sophie Calle.
This colourful cubed structure is a piece of art in itself and an eye-catching site.
3.) Visit Malaga Football Club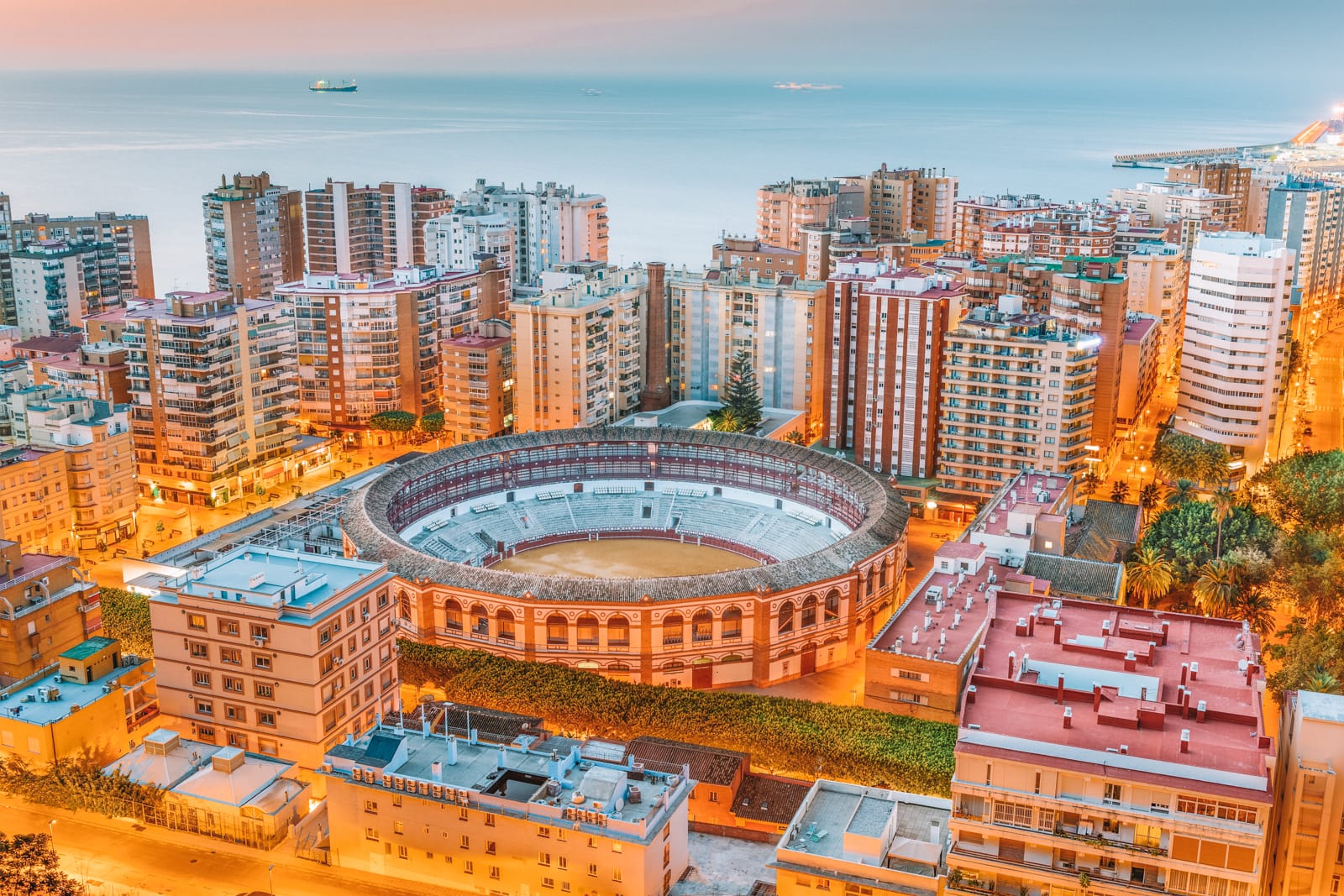 One of the best things to do in Malaga that is a little different is taking a tour of Malaga football club to relive some of the best moments in the clubs history.
There are also seasonal exhibitions and the latest tour lets you see what it feels like to walk onto the pitch and see inside the clubs dressing room and VIP area.
4.) Picasso Malaga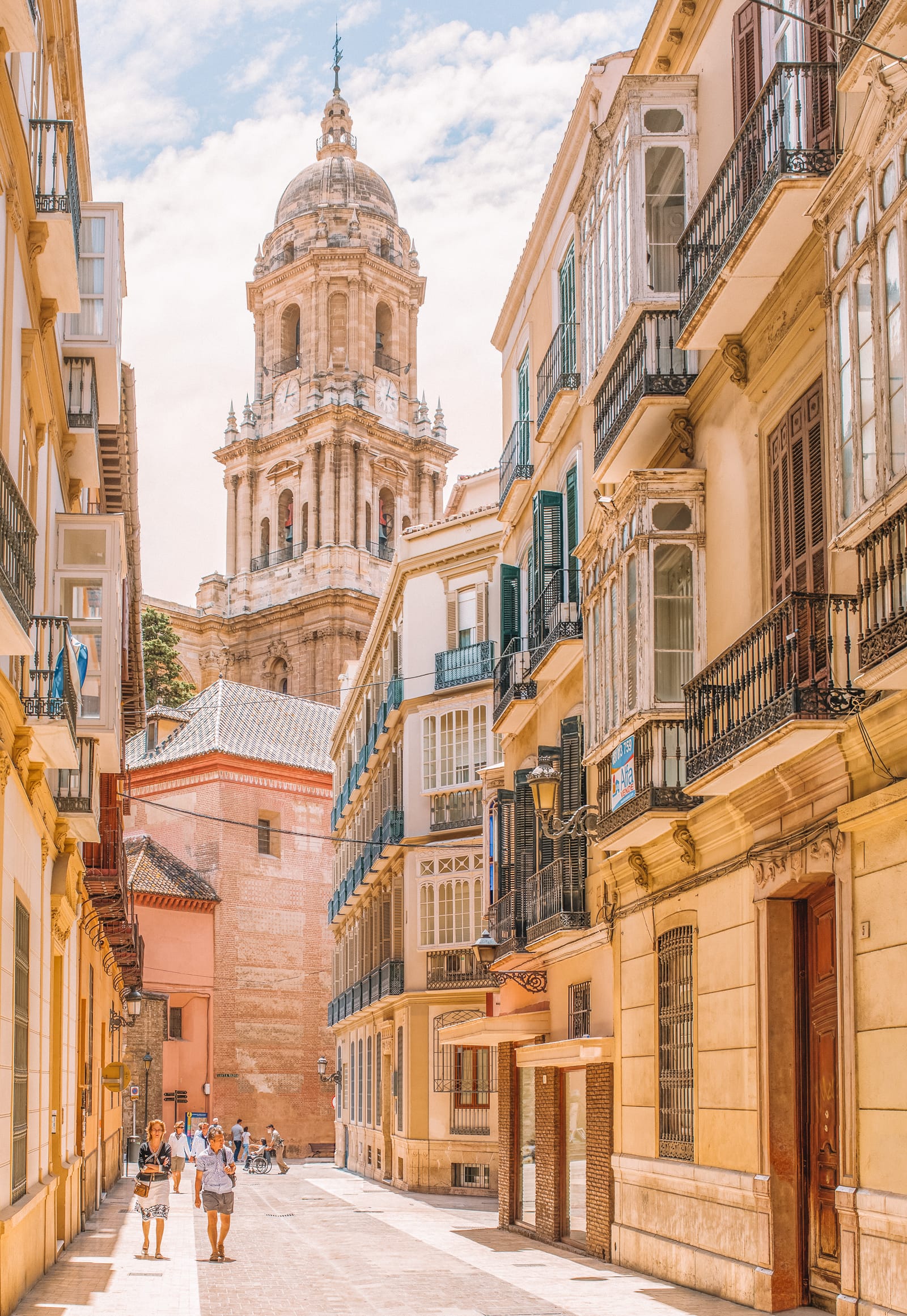 This is where you can see the great artist Picasso's birth home and on the ground floor is where many artefacts can be found from Picasso's home life.
There is also work on show by the artist and also his father, Jose Ruiz Blasco as well as some personal mementos.
5.) People watch on La Malagueta beach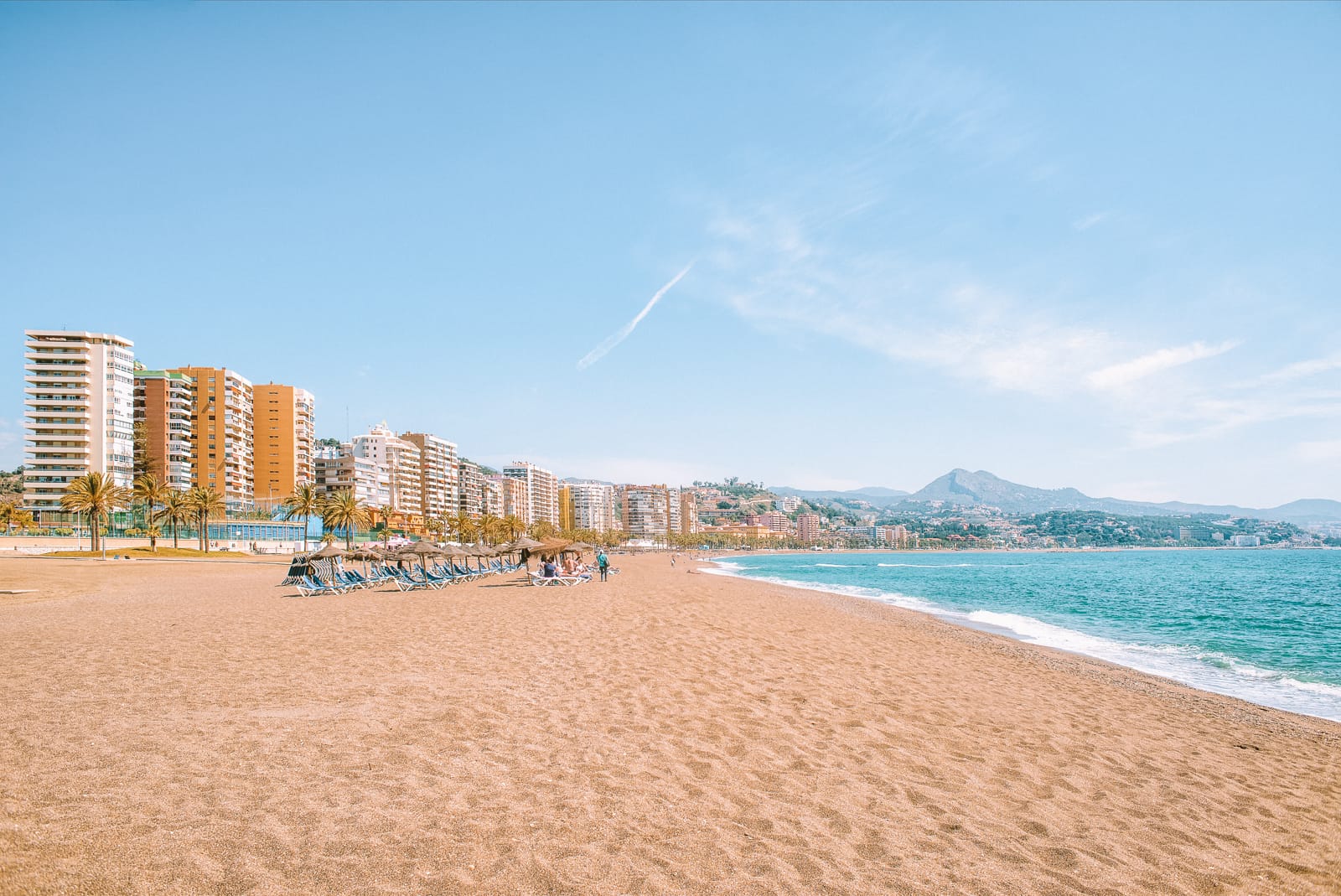 Often regarded as one of the best beaches in the Costa del Sol, La Malagueta beach is located right in the centre of Malaga.
Due to its location you will see a mixture of locals and visitors making it an ideal spot for sunbathing and people watching.
6.) Automobile and Fashion Museum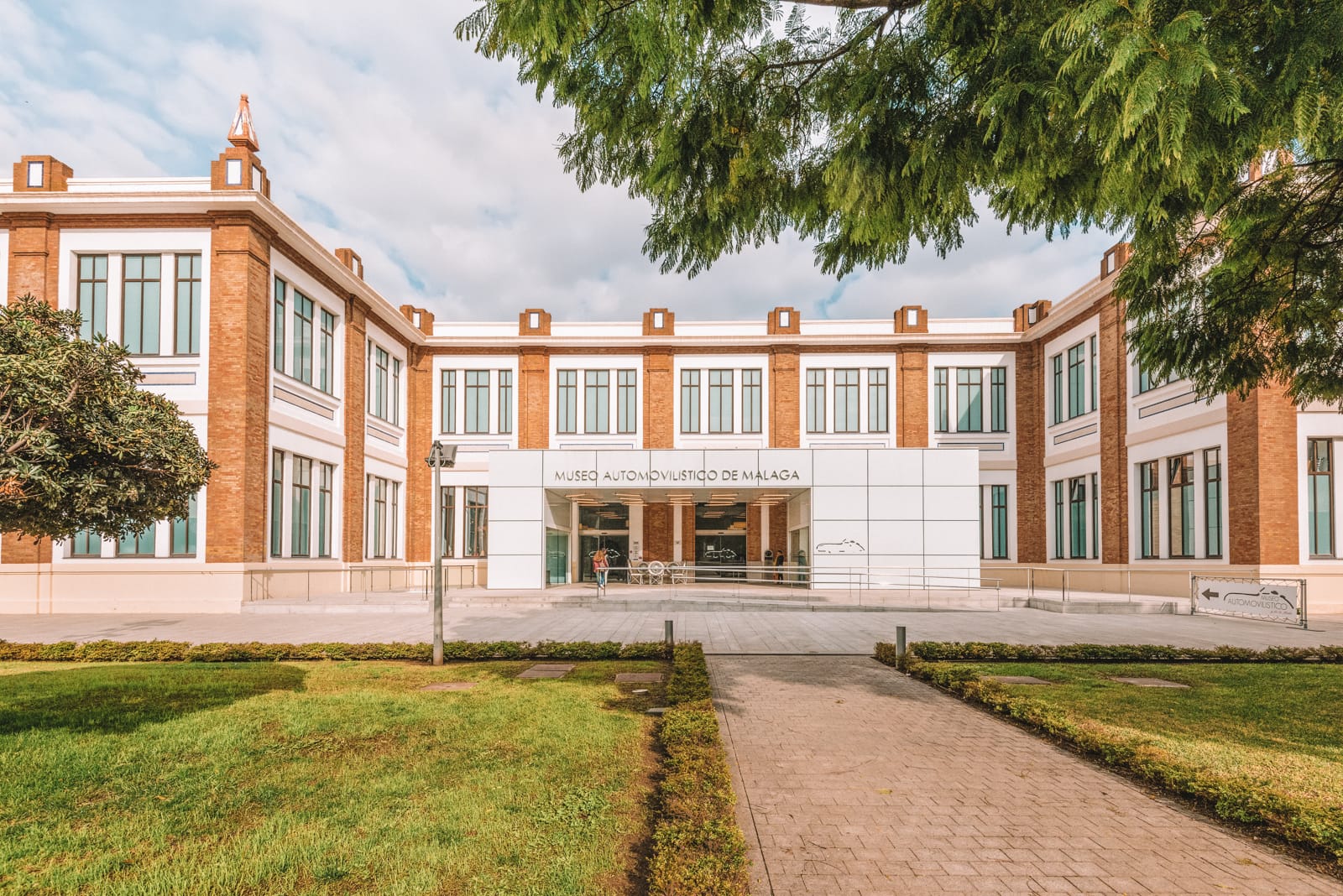 A museum sure to please everyone is the Automobile and Fashion Museum. A private collection of Portuguese car fanatic Joao Magalhaes, it is said to be worth around 25million euros.
7.) Picasso Museum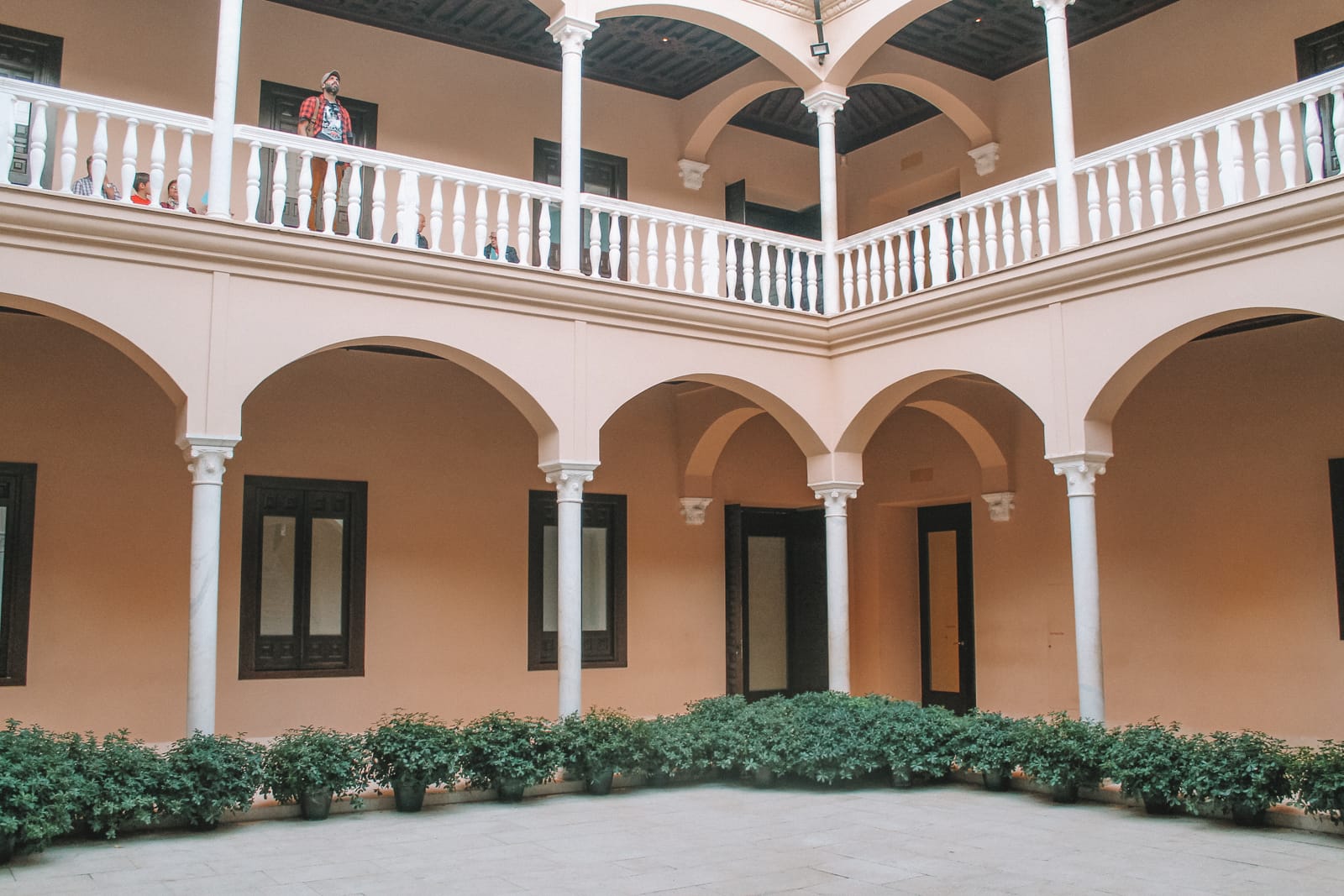 One of the best things to do in Malaga and especially if you love art is to visit the Picasso Museum. See some of Picassos great collections are located here right in the city where he was born.
The museum houses more than 200 pieces loaned and donated to the museum by Picasso's family.
8.) Malaga Port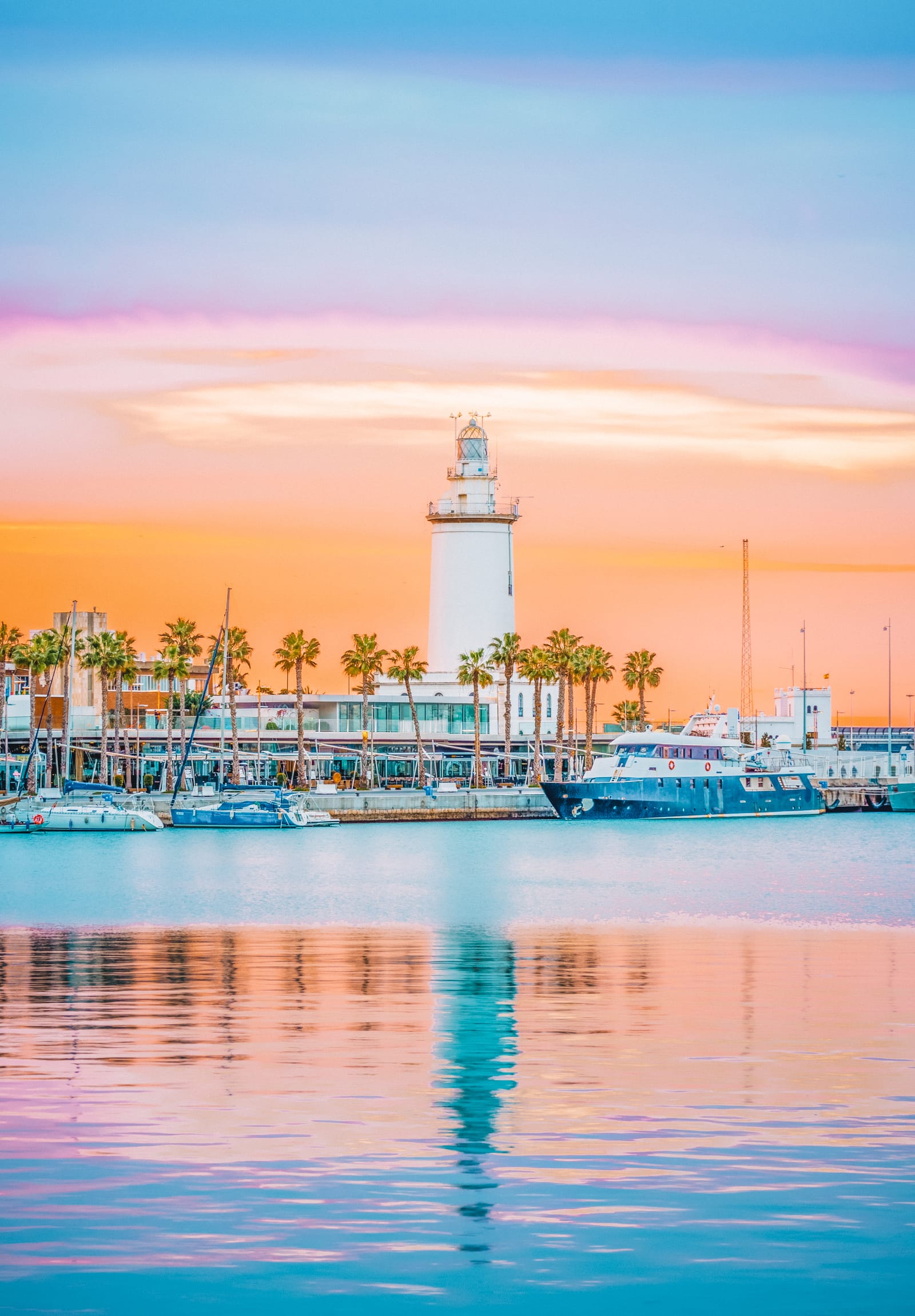 To see a different side to Malaga away from the busy city, head to Malaga's port located to the right of La Malagueta beach.
See the amazing cruise liners dock here and take a stroll along the 'Palm Garden of Surprises' – a promenade that runs alongside the port and a great place for a leisurely stroll.
9.) Alcazaba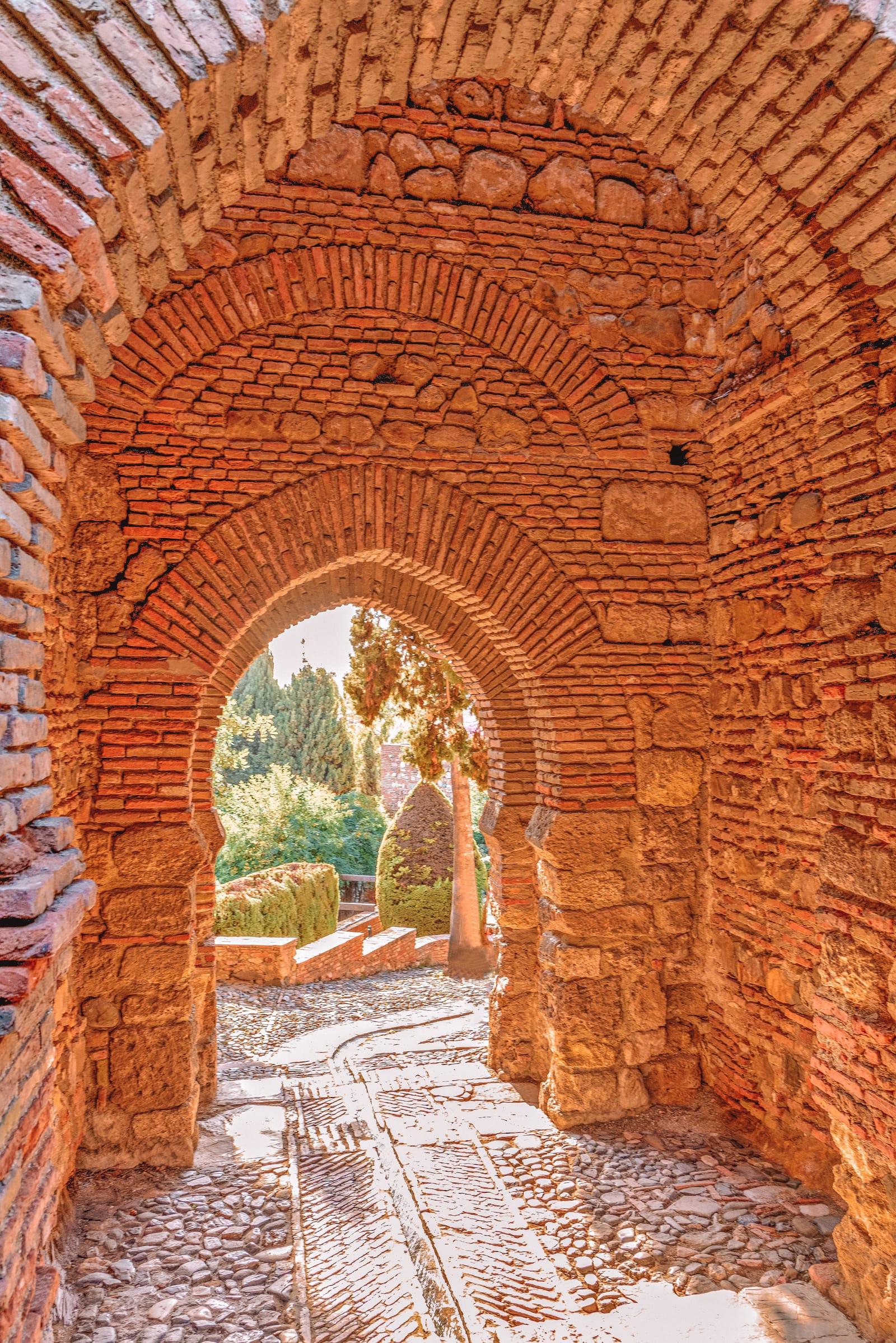 The Alcazaba in Malaga is one of the cities greatest landmarks and an unmissable attraction.
Here you will find some of the best views out to Malaga from the top of the castle and a walk through the landscaped gardens that includes eucalyptus trees will leave you feeling relaxed and refreshed.
10.) Go on a tapas tour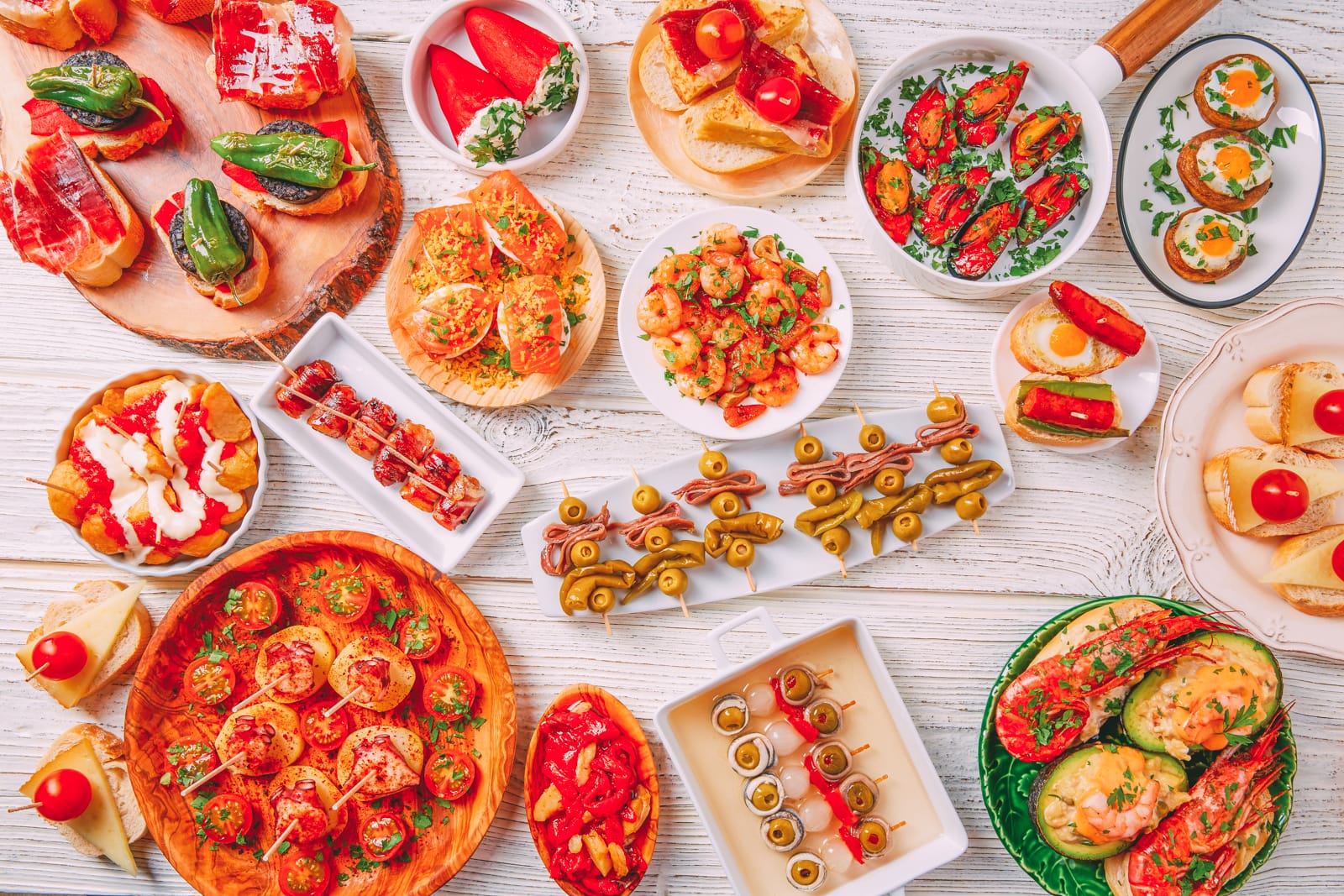 Not just one of the best things to do in Malaga but in Spain is go on a 'Tapas Tour'.
Be guided through the streets of Malaga and taken through a culinary experience of different local dishes from Sardines to Chorizo.
Some tours also include local wine and beer to really round off your experience.
11.) Watch the sunset at Playa Baños del Carmen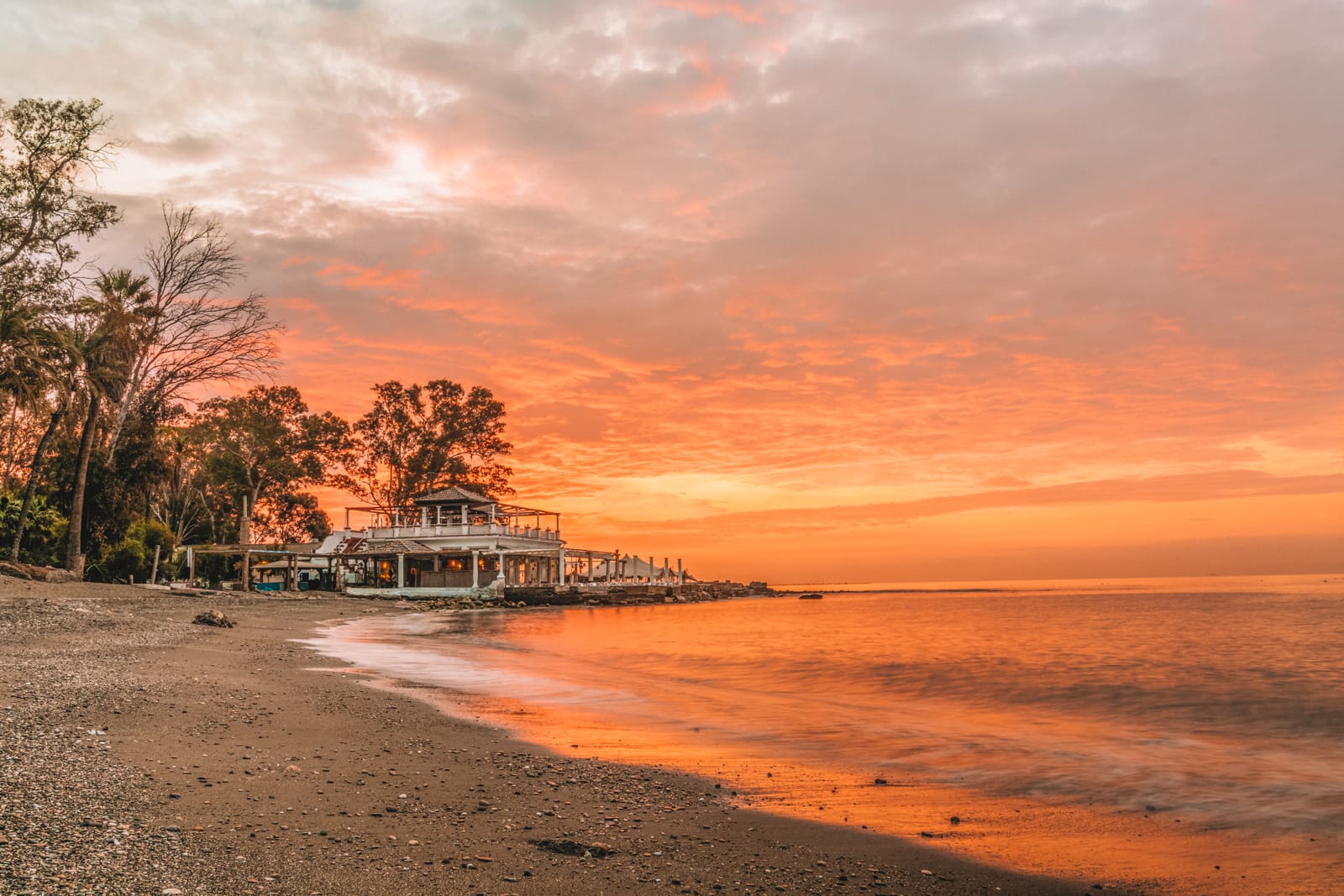 If you're looking for a bit of romance, watch the sunset at Playa Baños del Carmen.
The area is easily reached by bus from the city centre and the views are some of the best around. You can also head to El Balneario restaurant which enjoys uninterrupted views of this beautiful sunset.
12.) Shop in La Calle Larios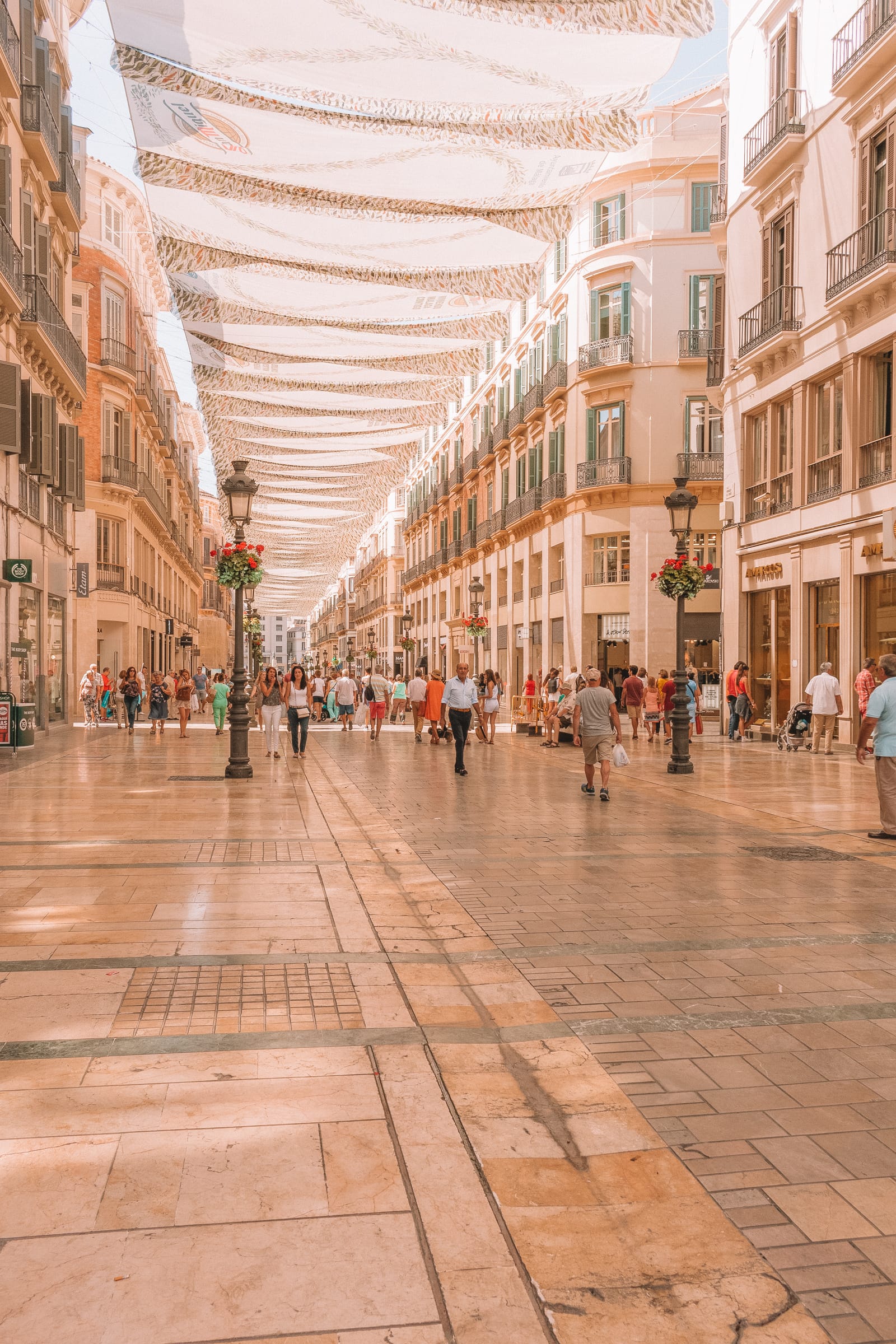 You can't come to a big city like Malaga and not enjoy the shopping.
Check out La Calle Larios, the main shopping street in Malaga which sells fashion from some of the biggest high street brands such as Zara, Mango and Berskha.
A good thing to know is that some of these stores prices are actually cheaper than the UK – for example, a coat from Mango that costs 120€ in Malaga costs £150 at home.
13.) La Concepción Botanic Garden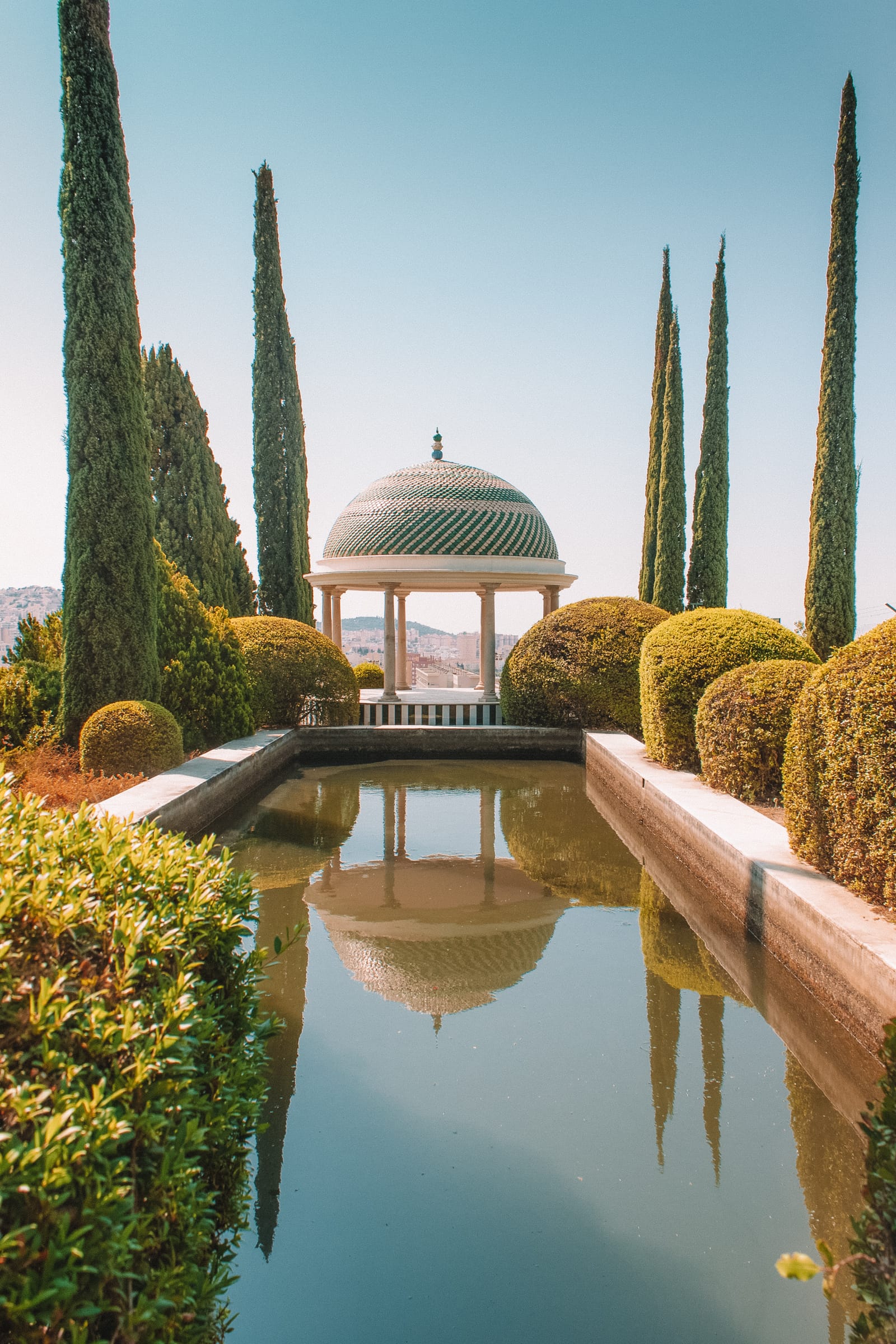 This is one of the best things to do in Malaga for me not just because of its beauty but because it's great to see some of Malaga's 'Green' areas away from the hustle and bustle of the city.
One of the more beautiful spots is La Concepción Botanic Garden. A place of calm and tranquillity, walk through the 23 hectares of tropical forest and take in the sights, smells and sounds.
14.) Visit Malaga Cathedral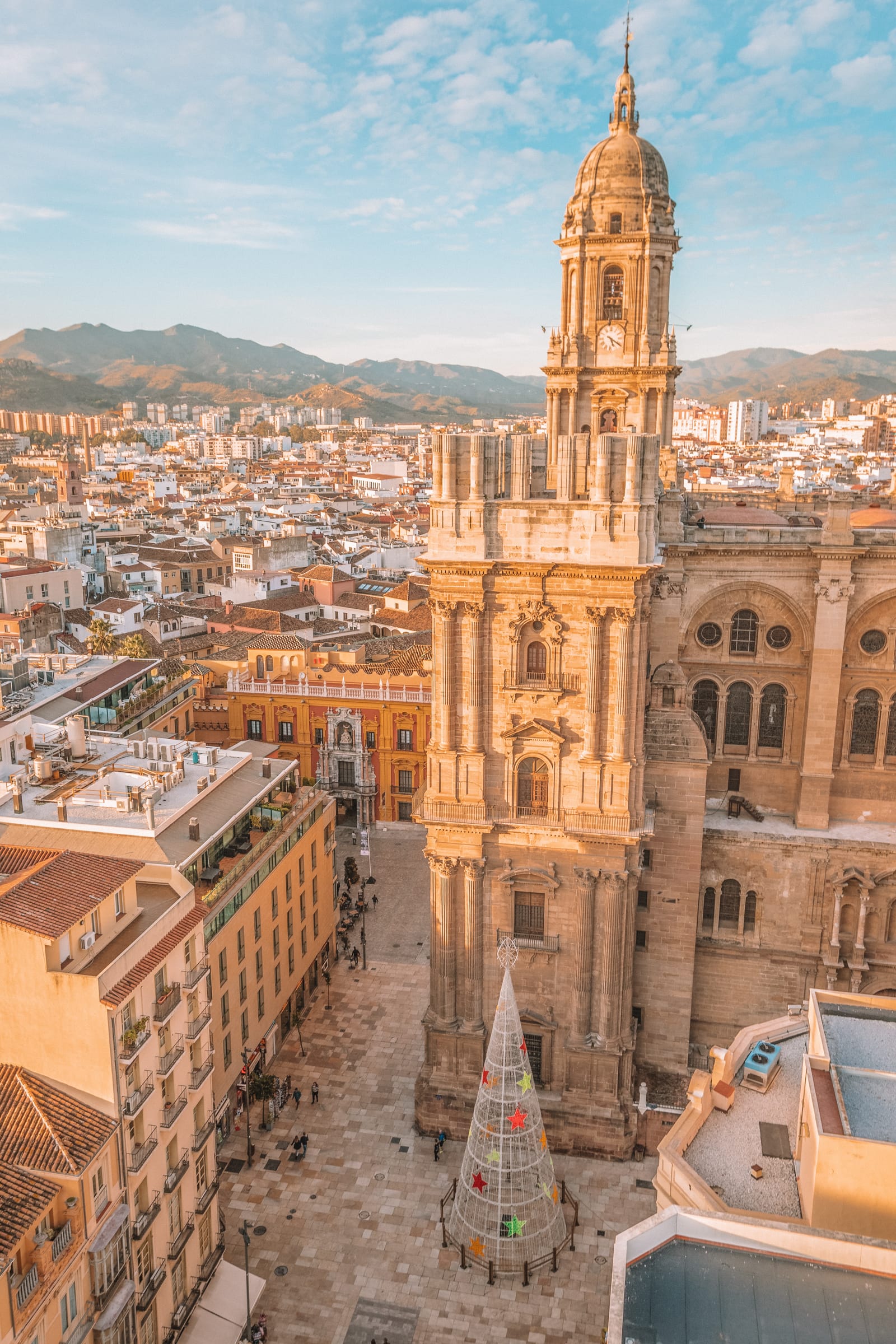 This cathedral has been around since the 16th century and reflects elements of Gothic, Renaissance and Baroque periods which makes this cathedral quite striking.
A great way to explore the cathedral is to take a guided tour and see the cathedrals rooftops. Not only are these impressive but the sweeping city centre views are simply breath-taking.
15.) Check out Malaga's best Viewpoint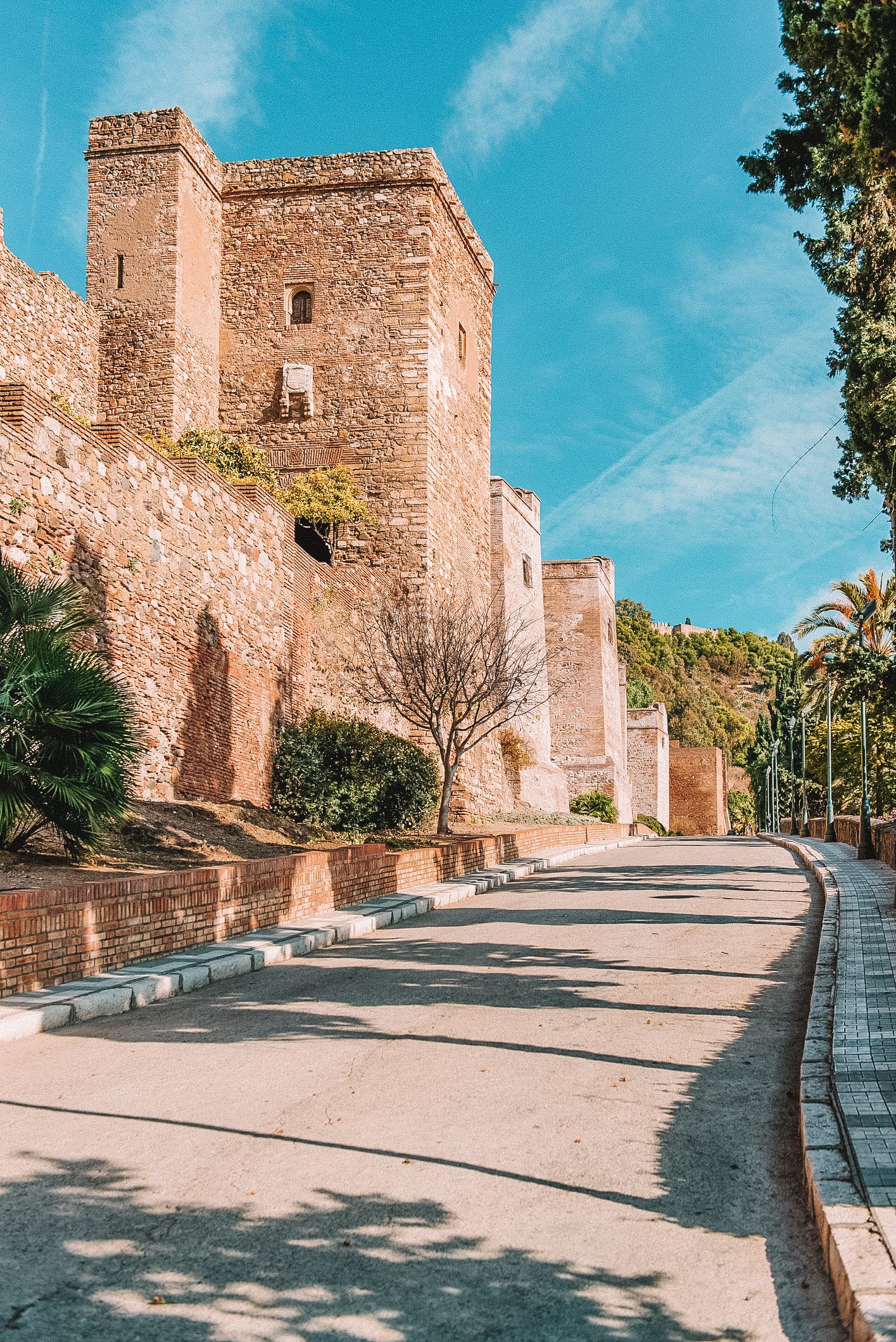 Take a tour to Gibralfaro Castle to see some of the city's best uninterrupted views.
Here you can see the whole city as well as the seafront so remember to take your camera. If you feeling hungry there is a restaurant nearby which also has amazing views across the city.