If you like your cities small and easy to explore, Aarhus is the perfect place. The second biggest city in Denmark is home to some incredible sights with some of the best things to do in Aarhus featuring some of the finest architecture in Denmark.
Don't worry, even if you're not much of an architecture boff, there's still so much to see and do in Aarhus – which is where we come in to help you on your merry way!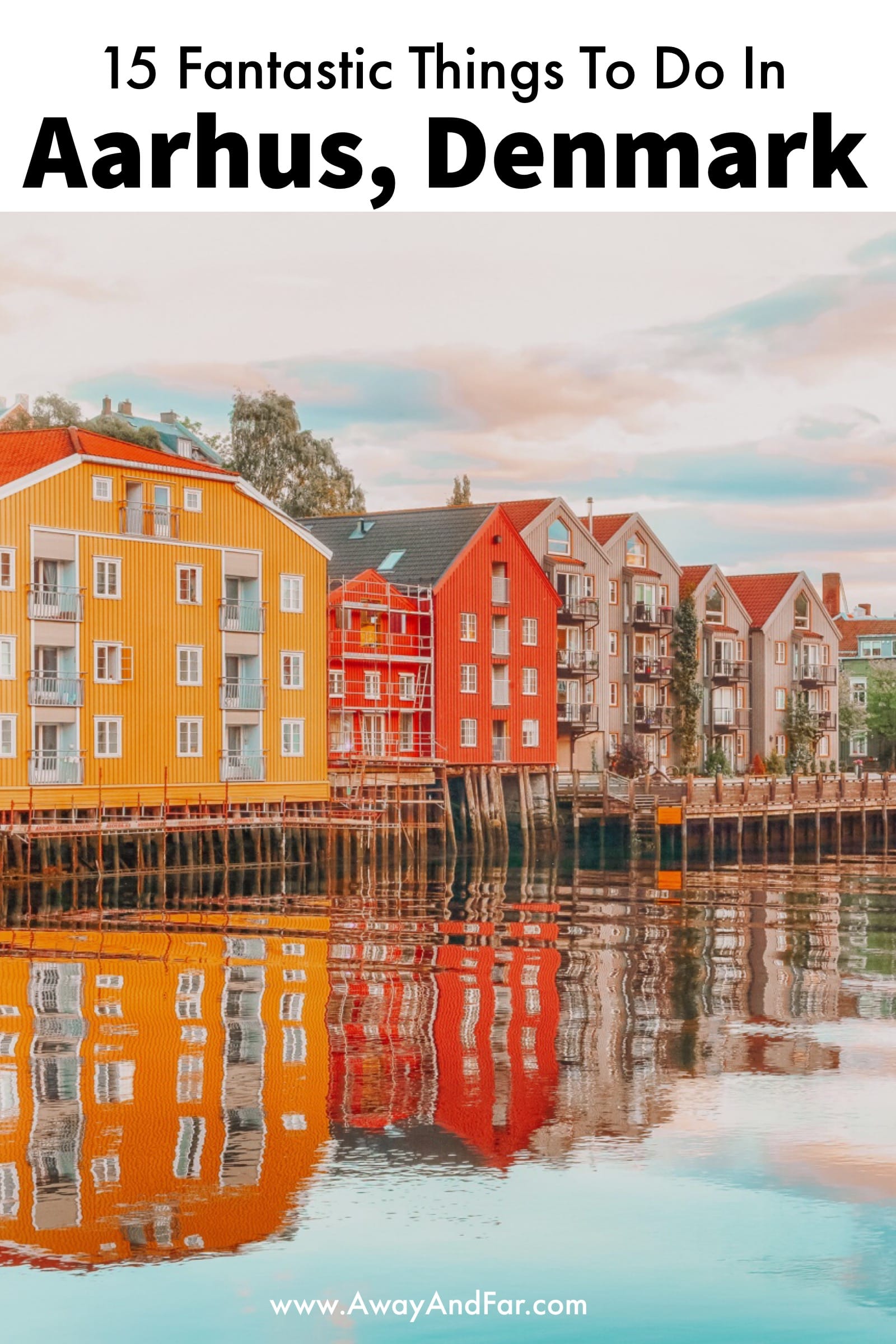 Here are the 15 best things to do in Aarhus.
1.) See the Latin Quarter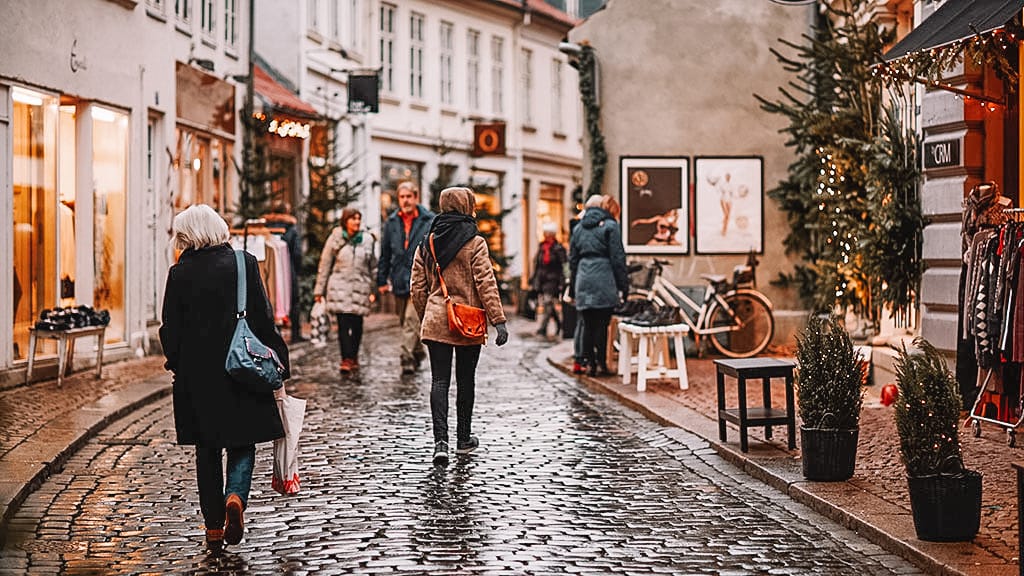 One of the best things to do in Aarhus which is cosy yet cool is the Latin Quarter.
Here you can discover the oldest part of the city, which has charming cobbled streets and chic one-off shops selling an array of items from the area.
The cafés here are especially cosy but can be a little busy and for some of the nicest, try the area of Pustervig Torv square located right in the centre.
2.) Den Gamle By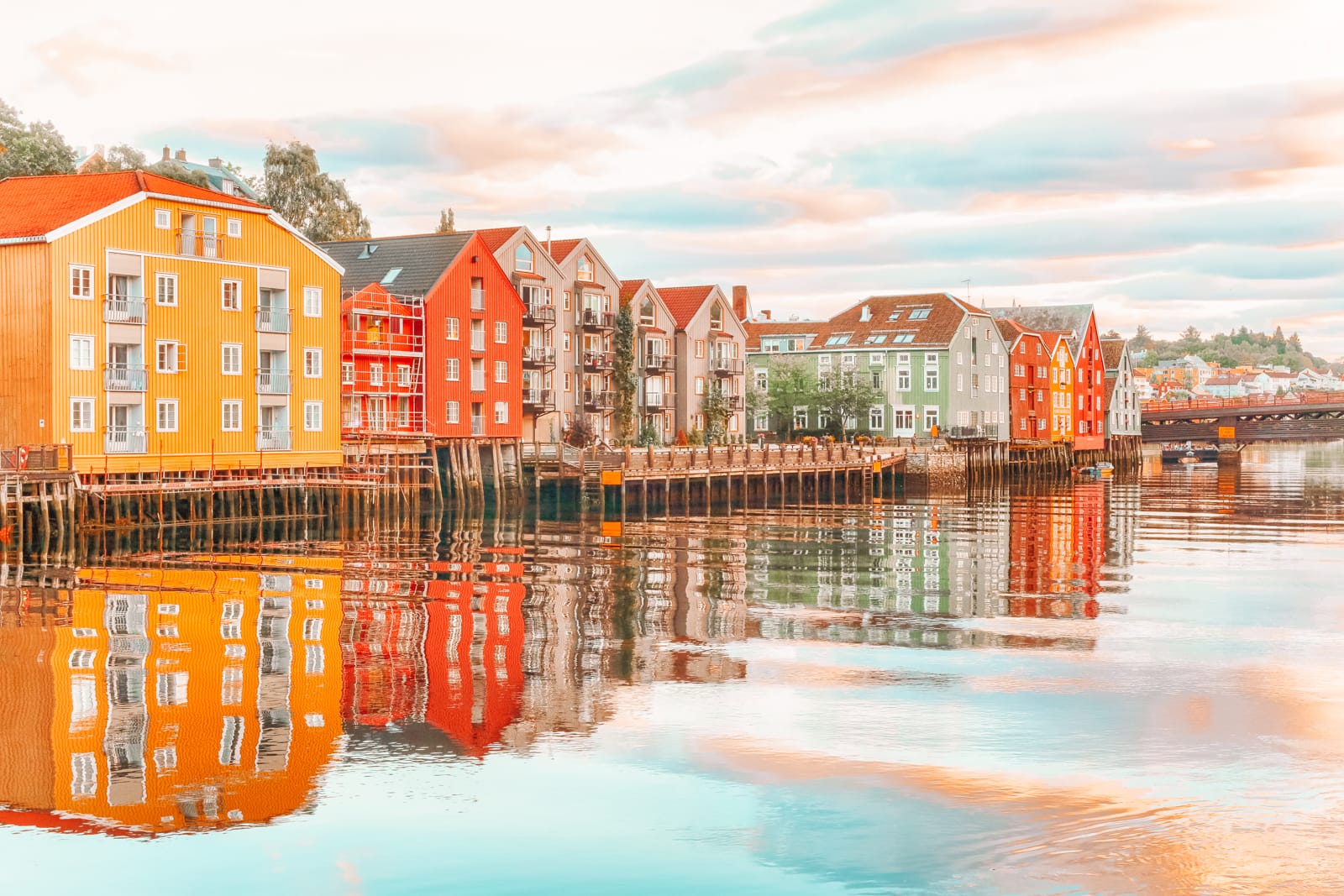 This large open-air museum houses over 75 historic buildings and also has 're-enactors' which lets you see what the area was really like in the past and takes you right back to the 18th century.
3.) Marselisborg Forests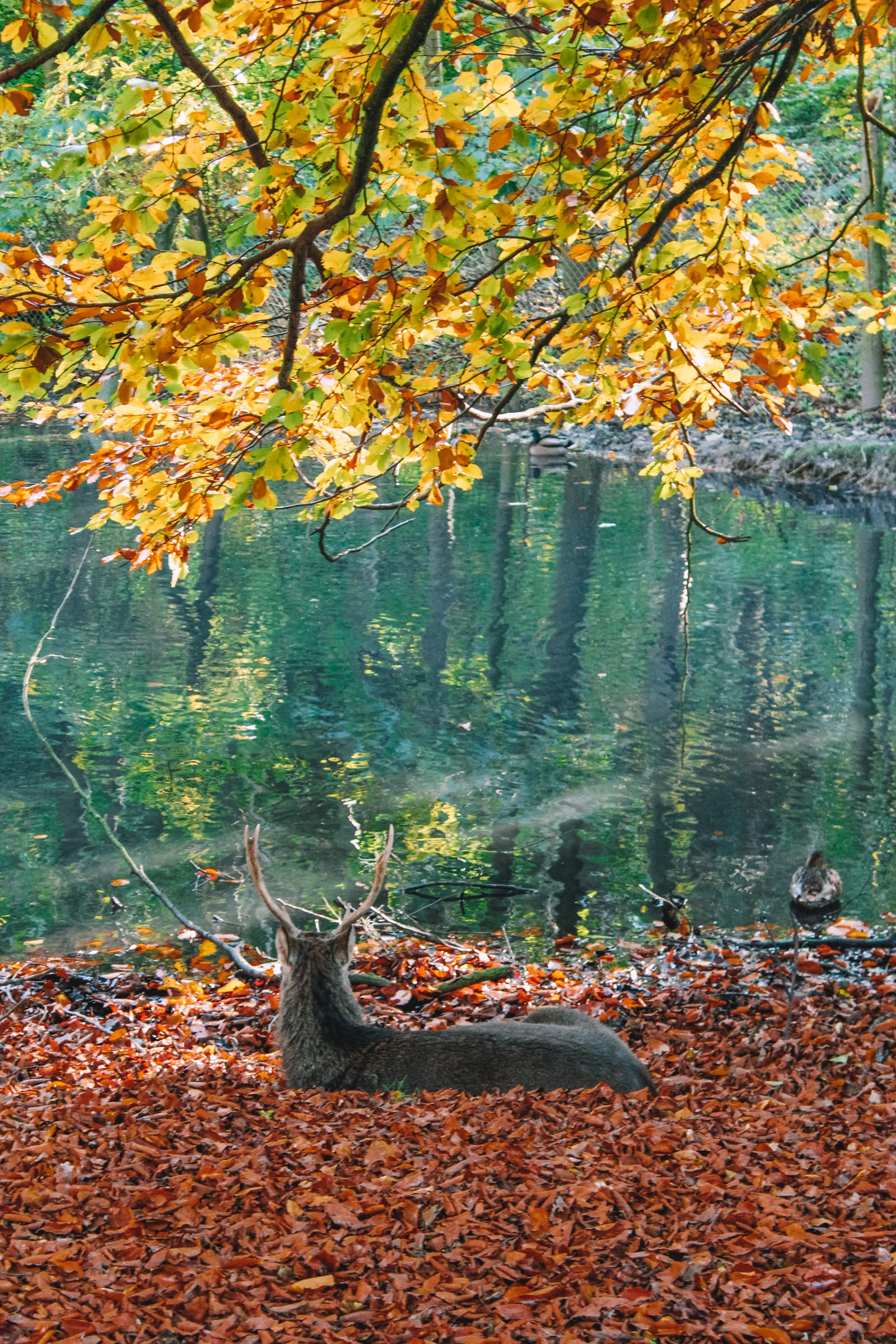 Located just outside the city, this huge woodland has an array of enormous oak trees and rare plants (watch out for the poisonous mushrooms Marselisborgskovene).
Here it's a great place to go mountain biking or jogging or just go for a walk and discover hundreds of Deer at Marselisborg Deer Park.
4.) See a show at Aarhus concert hall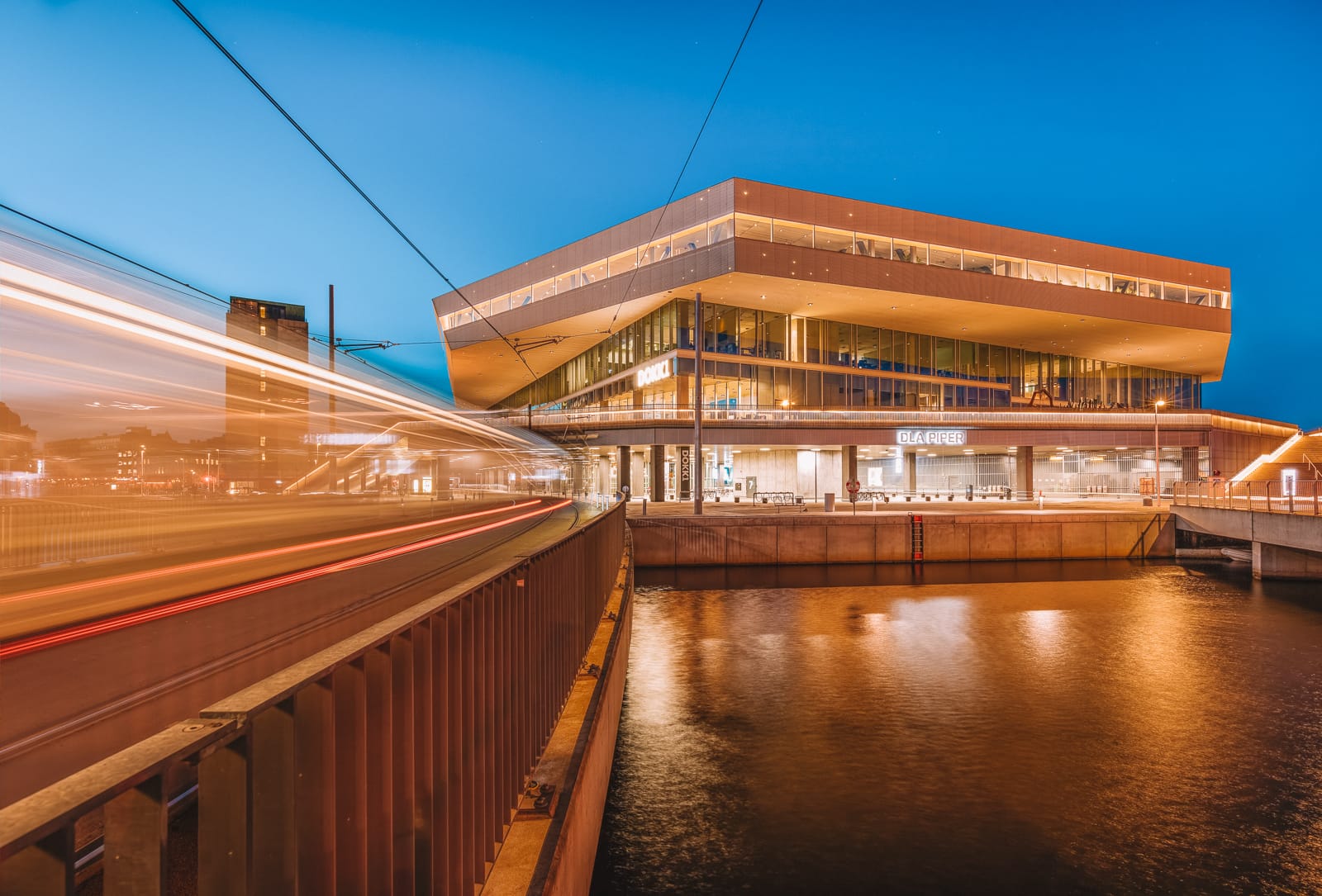 With thousands of events taking place every year here, chances are you will be able to catch something to suit your taste.
This is one of the best things to do in Aarhus, particularly if you are a music lover, and has nine halls and six stages to house an array of local and international artists.
5.) ARoS Aarhus Art Museum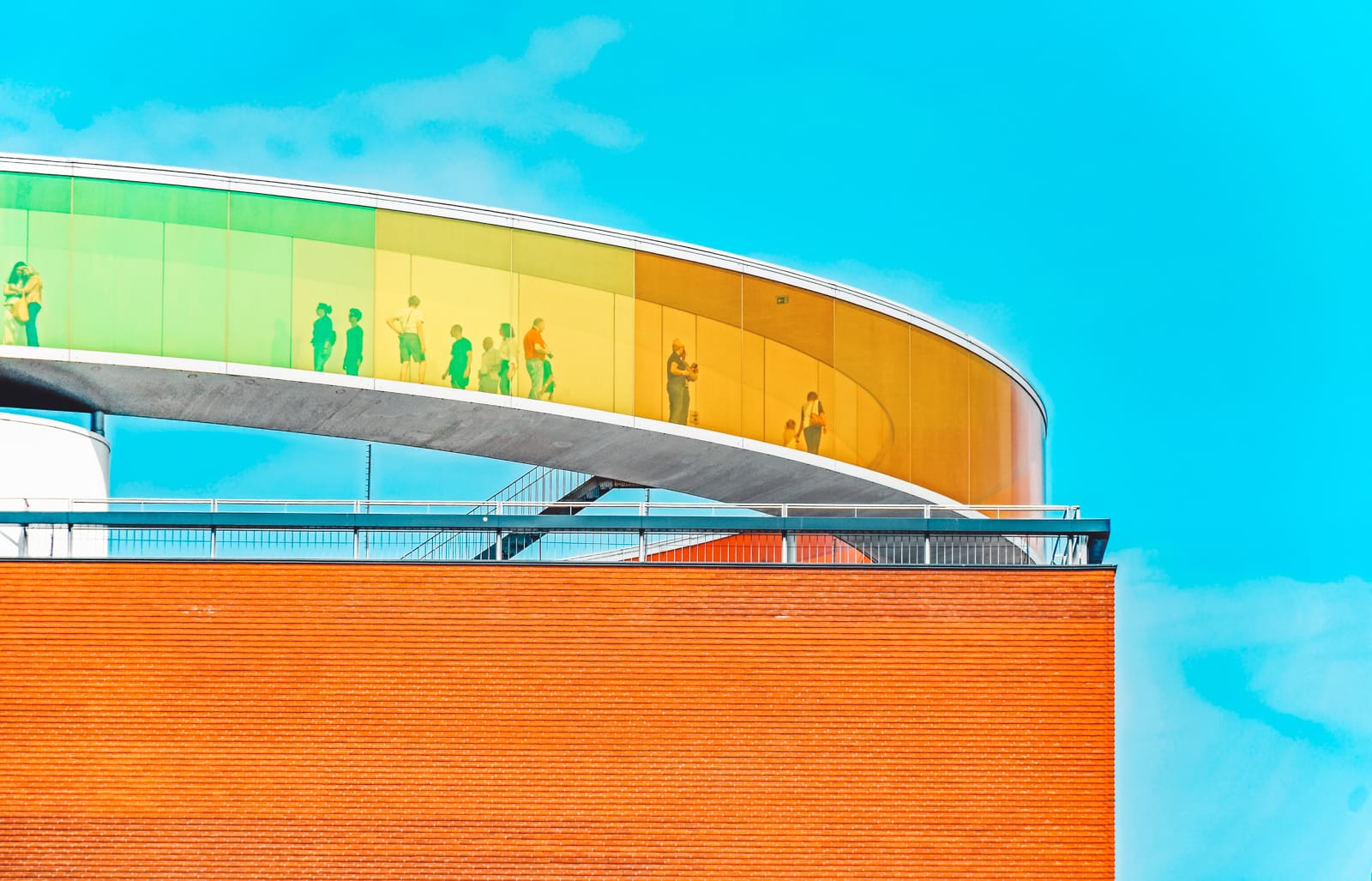 An iconic part of Aarhus and a must do while you're there, is to visit the art museum and walk across the Rainbow panorama on the rooftop.
Here you can see amazing views over Aarhus and inside there is also an array of temporary exhibitions and collections of Danish artwork from over 300 years.
6.) Aarhus Cathedral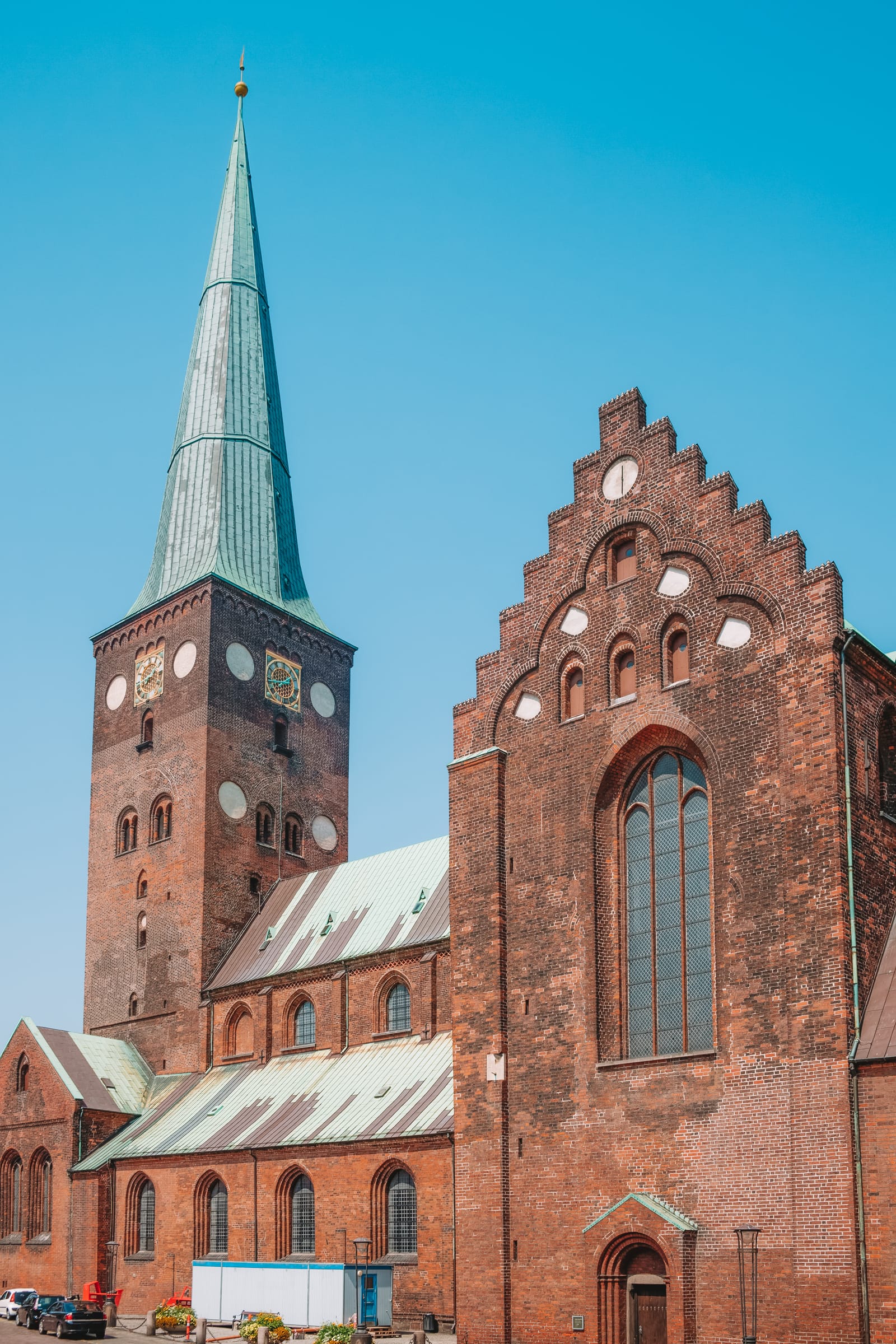 A real must see and one of the best things to do in Aarhus if you like your architecture, this cathedral is Denmark's largest church and spans 93 meters.
The cathedral was constructed around the 12th century and completed in 1350.
7.) Aarhus Food Market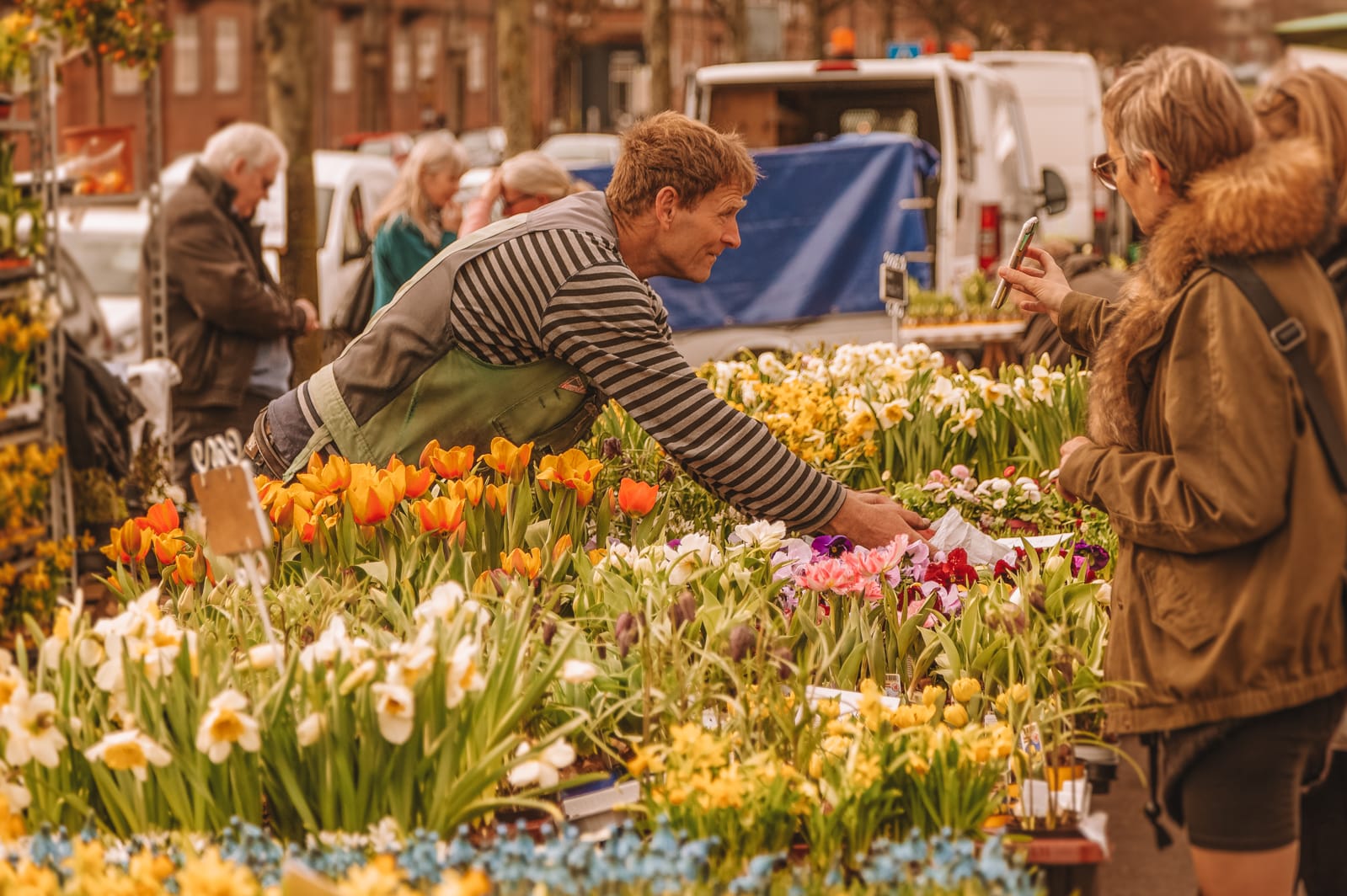 The central food market is a place for any foodie with over 20 market stalls selling an array of local delicacies.
When you are here, see if there are any special event taking place here as there are sometimes professional chefs taking centre stage at the Kitchen Show.
8.) Moesgaard Museum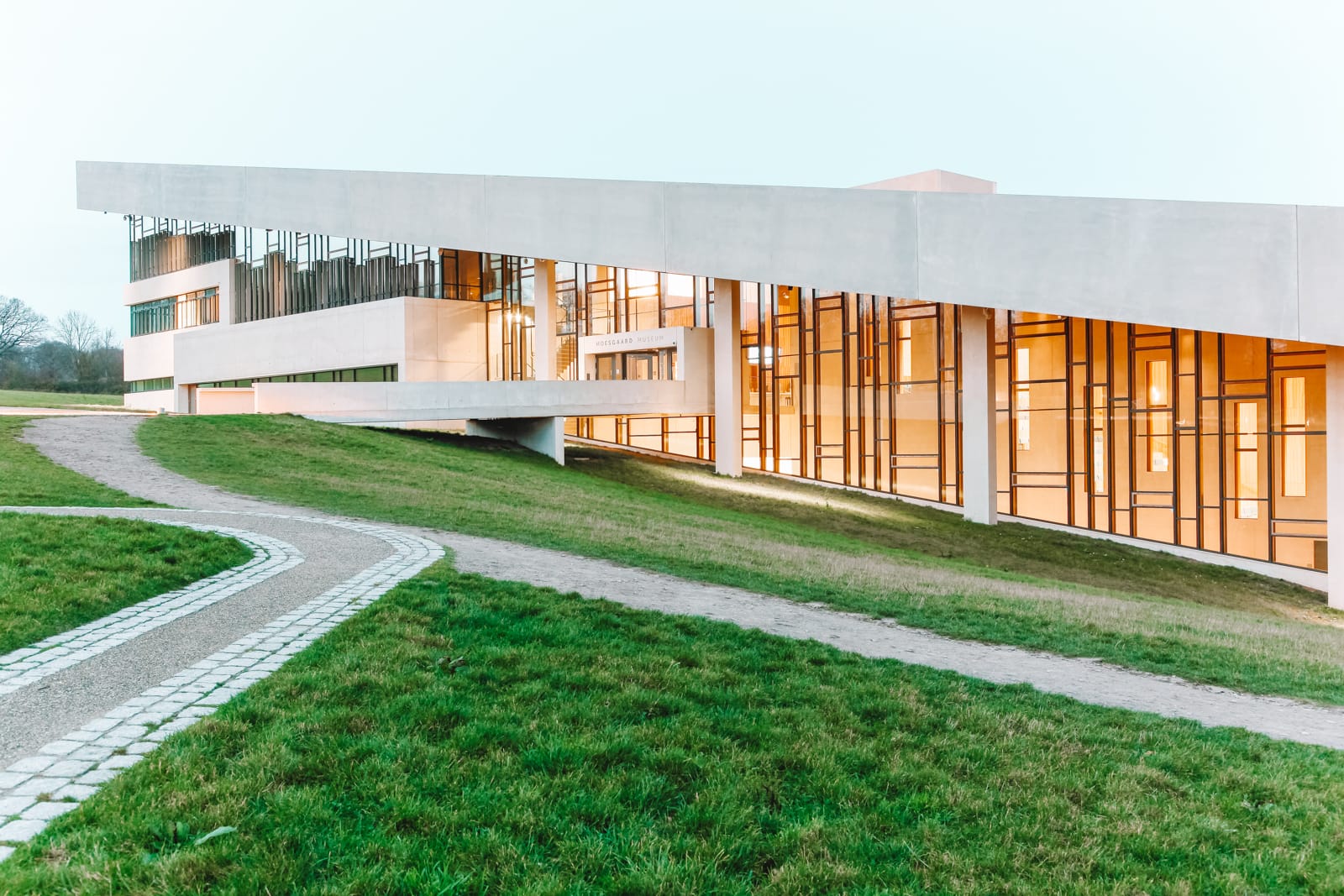 The Moesgaard Museum covers Denmark's past and has some of the best exhibitions and artefacts from any museum in the city.
The design of the building itself is also impressive, with a white and glass structure and a grass-covered roof, making it blend seamlessly with the hillside.
9.) Botanical Garden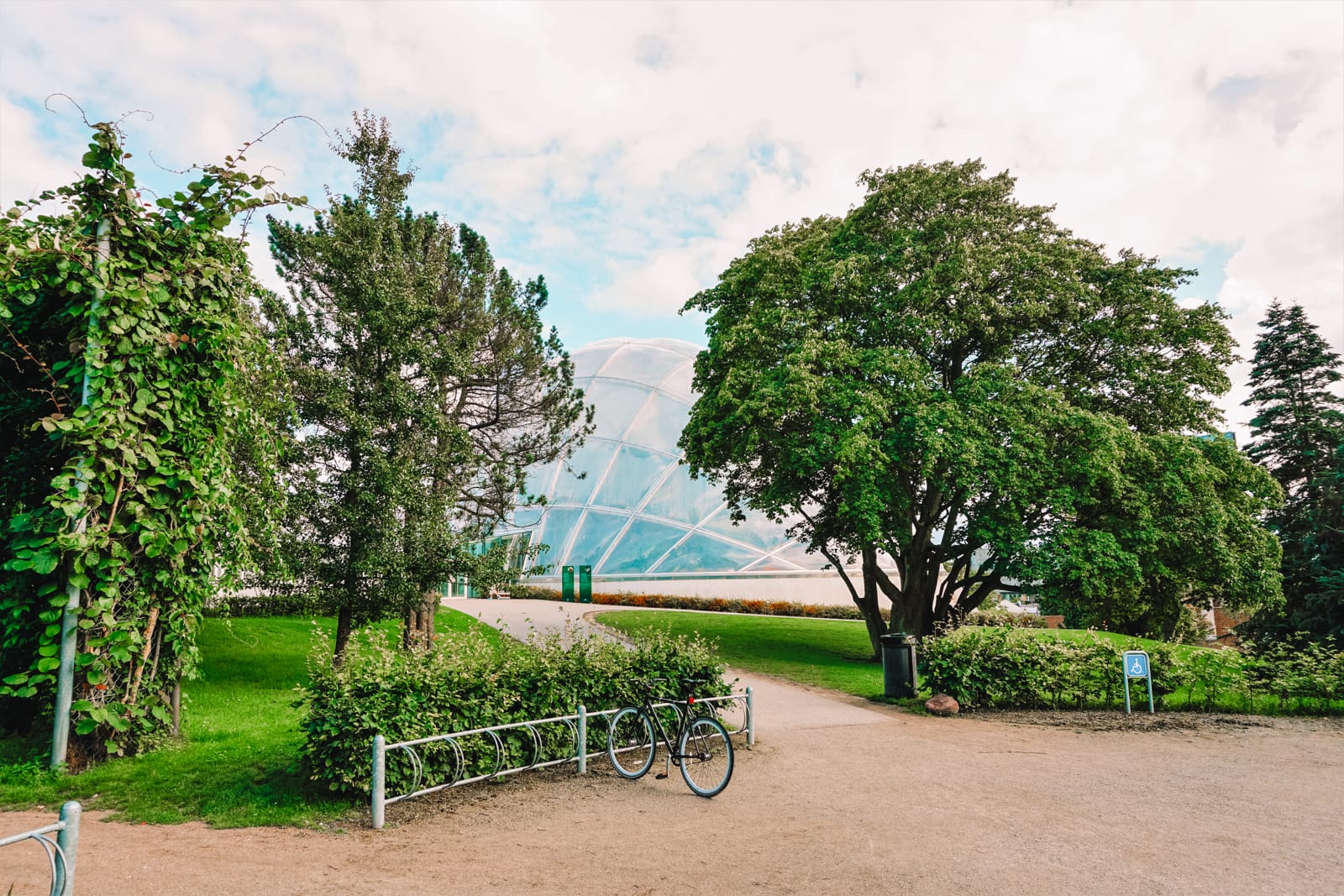 The Aarhus Botanical Garden is one of the best things to do in Aarhus which really takes you back to nature.
The place has been recently renovated and now houses a tropical house which has a spaceship-like, curved structure.
Here there are also four different climate zones and outside there is plenty of heathlands and beech forest.
10.) See the Town Hall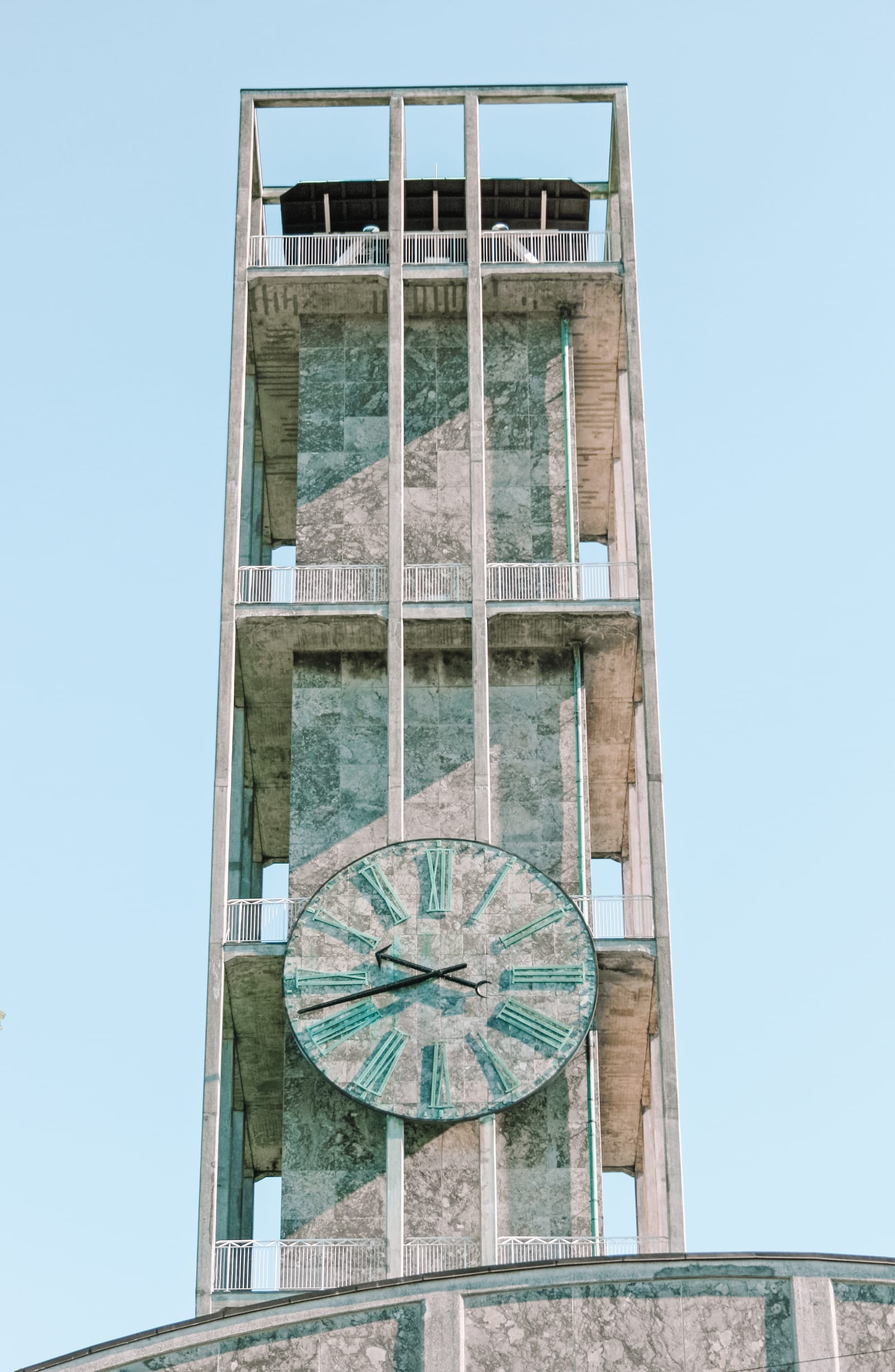 Here simple architecture is appreciated and also has a clock tower which was added later and makes the town hall distinctive from others.
The building was built in 1941 by Arne Jacobsen who is one of the best functionalist architects.
11.) Aarhus Festival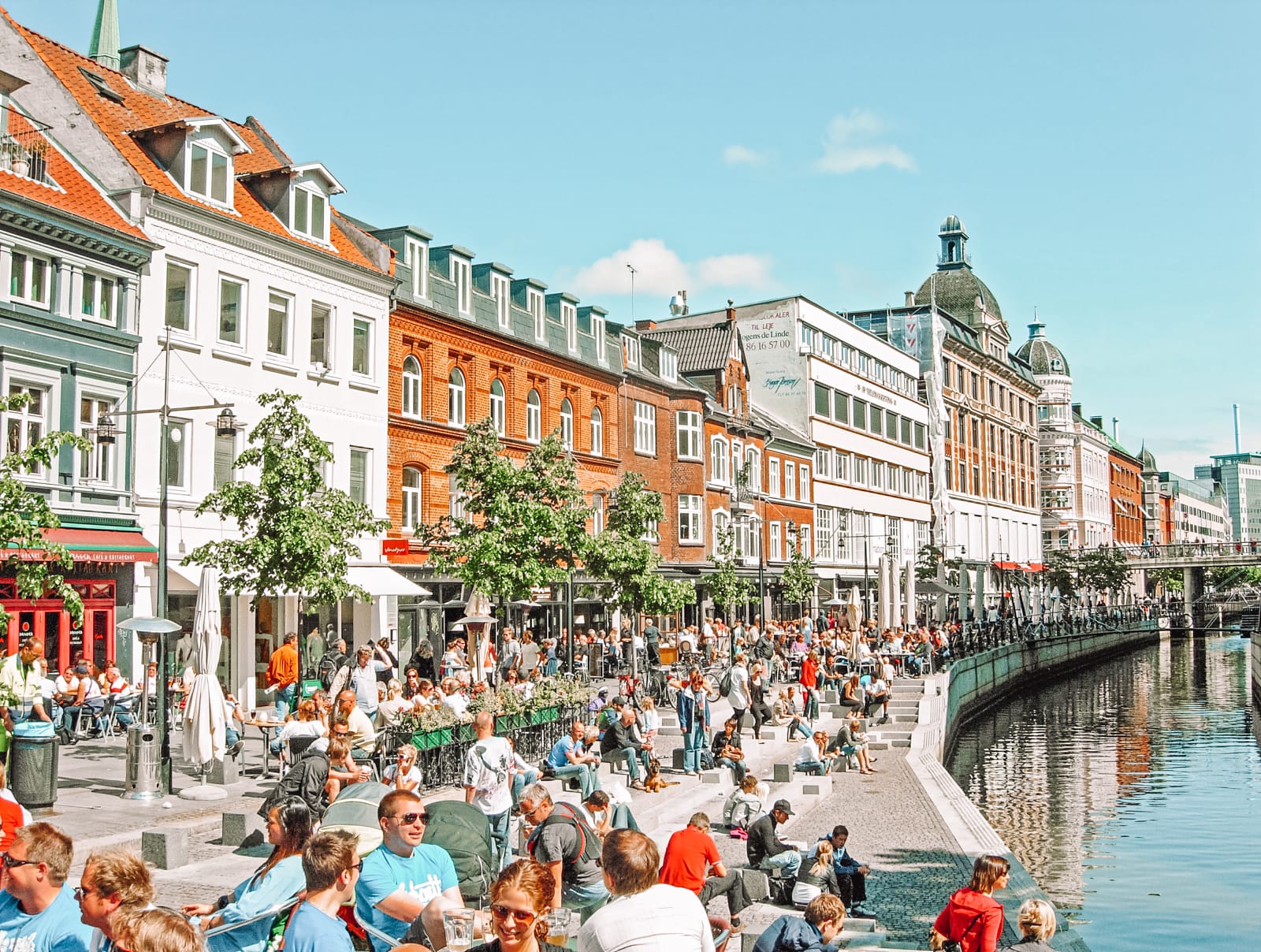 This festival has some much to see and do and has become one of the largest cultural events in all of Scandinavia.
Here you will see the best from both local and international artist in all manners of art, gastronomy and music.
12.) Try smørrebrød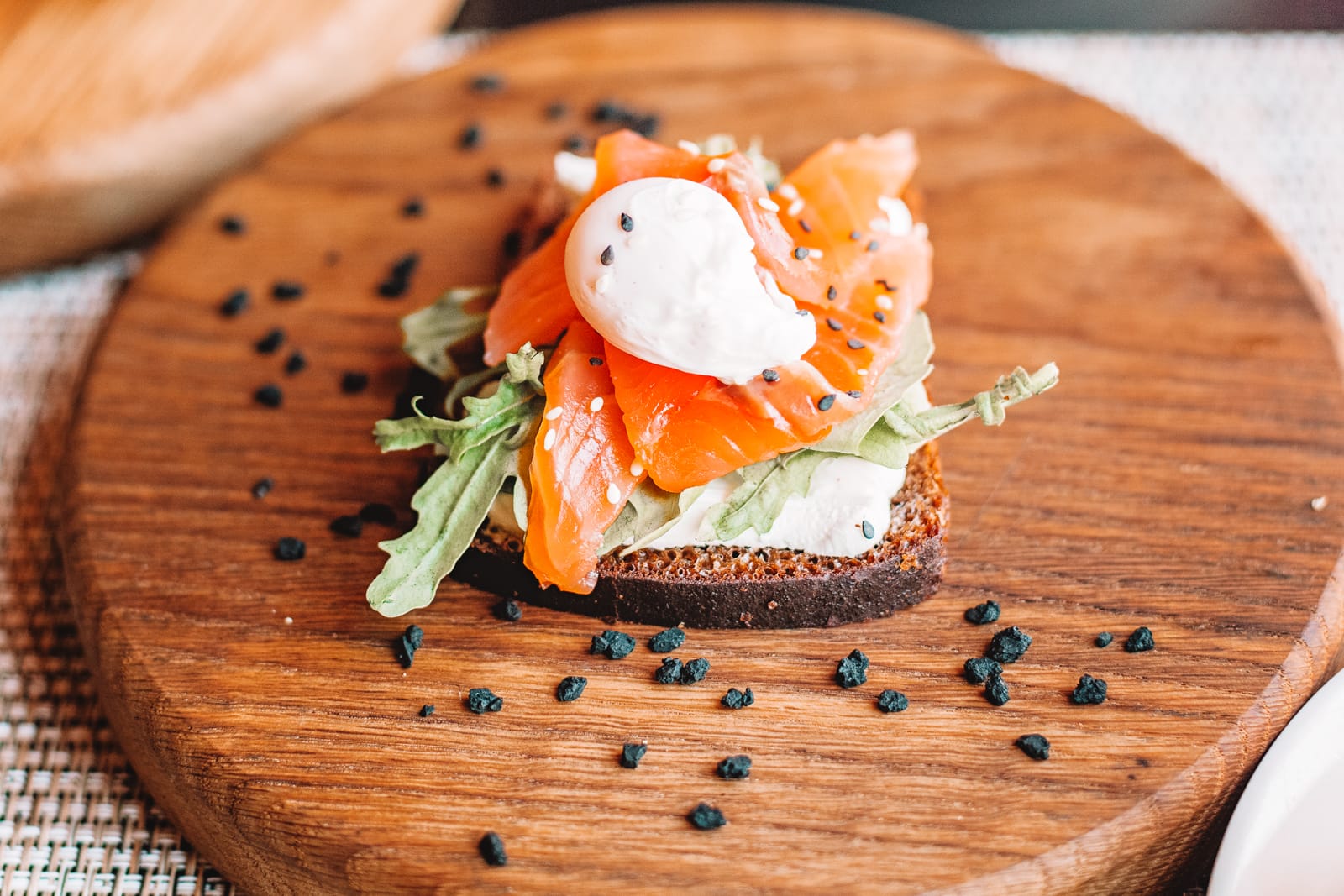 You can't come to Denmark and not try smørrebrød, and Aarhus has some of the best in Denmark.
These open-faced sandwiches served on rye bread are piled high with meat, fish, cheese or vegetables. A great place to try with a local vibe is the central market.
13.) Marselisborg Palace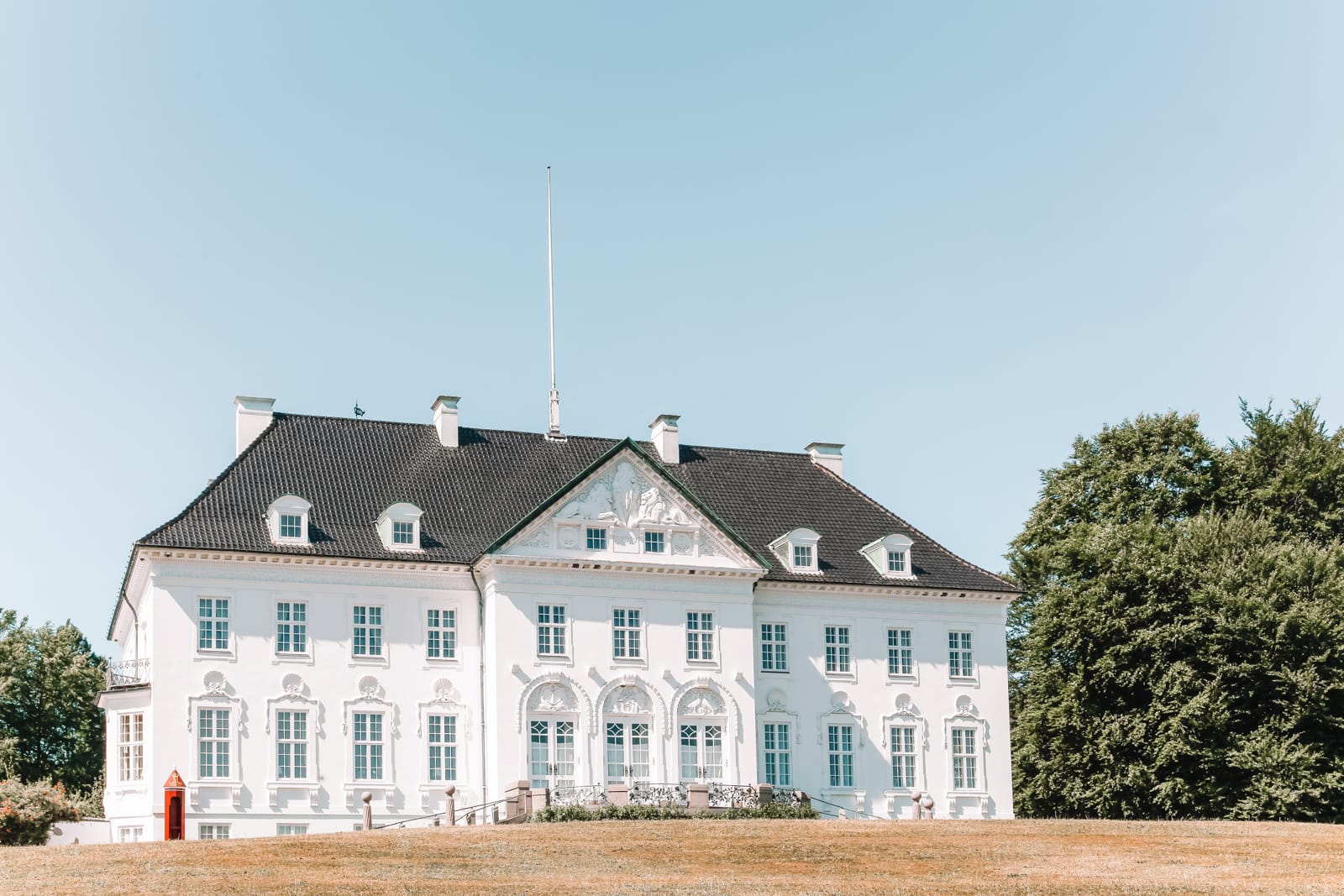 Marselisborg Palace is one of the best things to do in Aarhus If you want to feel like royalty for the day.
This Palace is actually the Queen's summer residence, and when the royal family are not here, visitors can enjoy a walk through the beautiful rose gardens.
14.) Ega Engso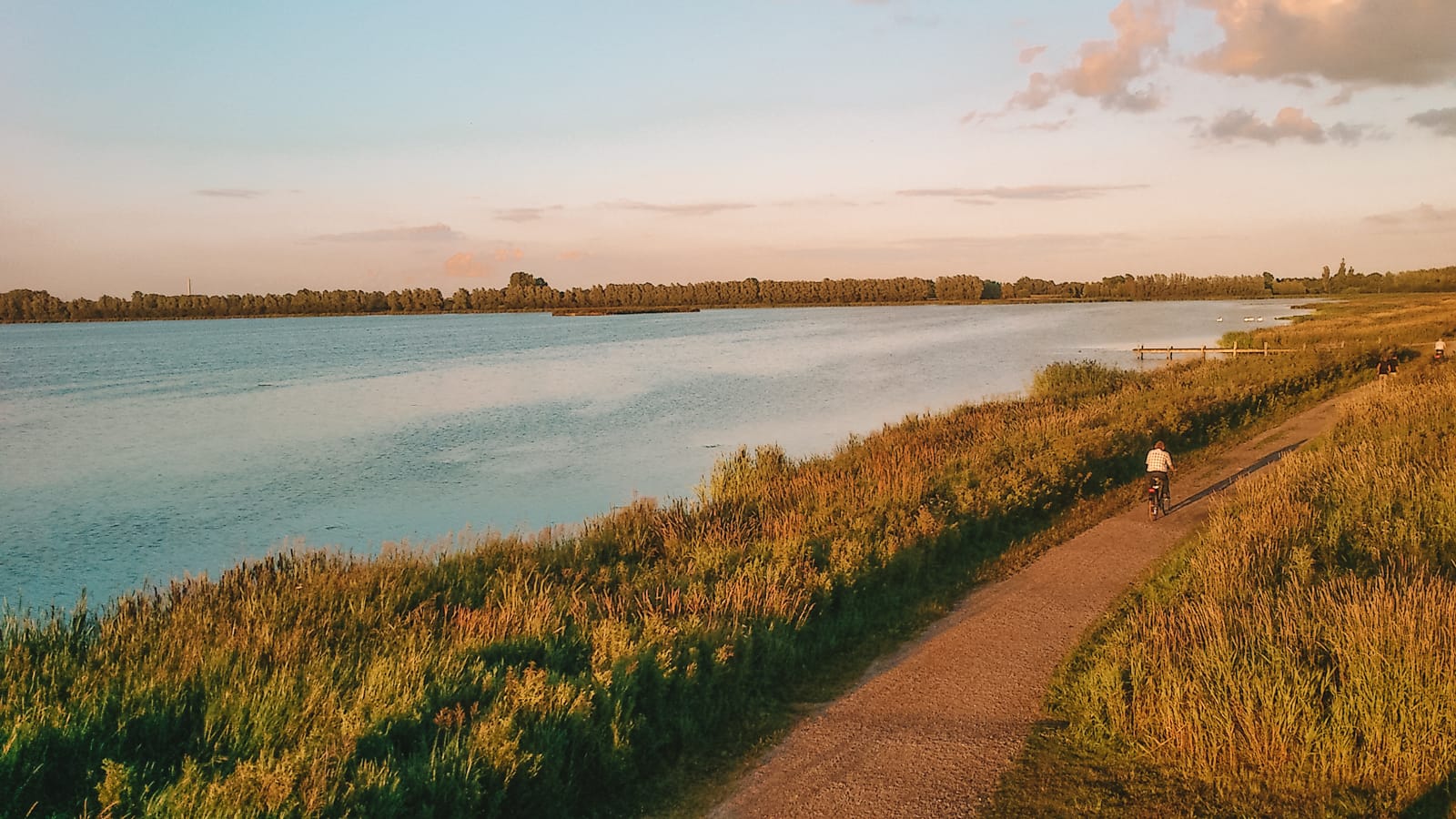 If you want to get out of the city for the day, visit Ega Engso in the north.
This artificial lake and wetland area has over the years become an inhabitant for lots of different animals and plants that are endangered in Denmark. This area is perfect for a relaxing afternoon stroll.
15.) Ebeltoft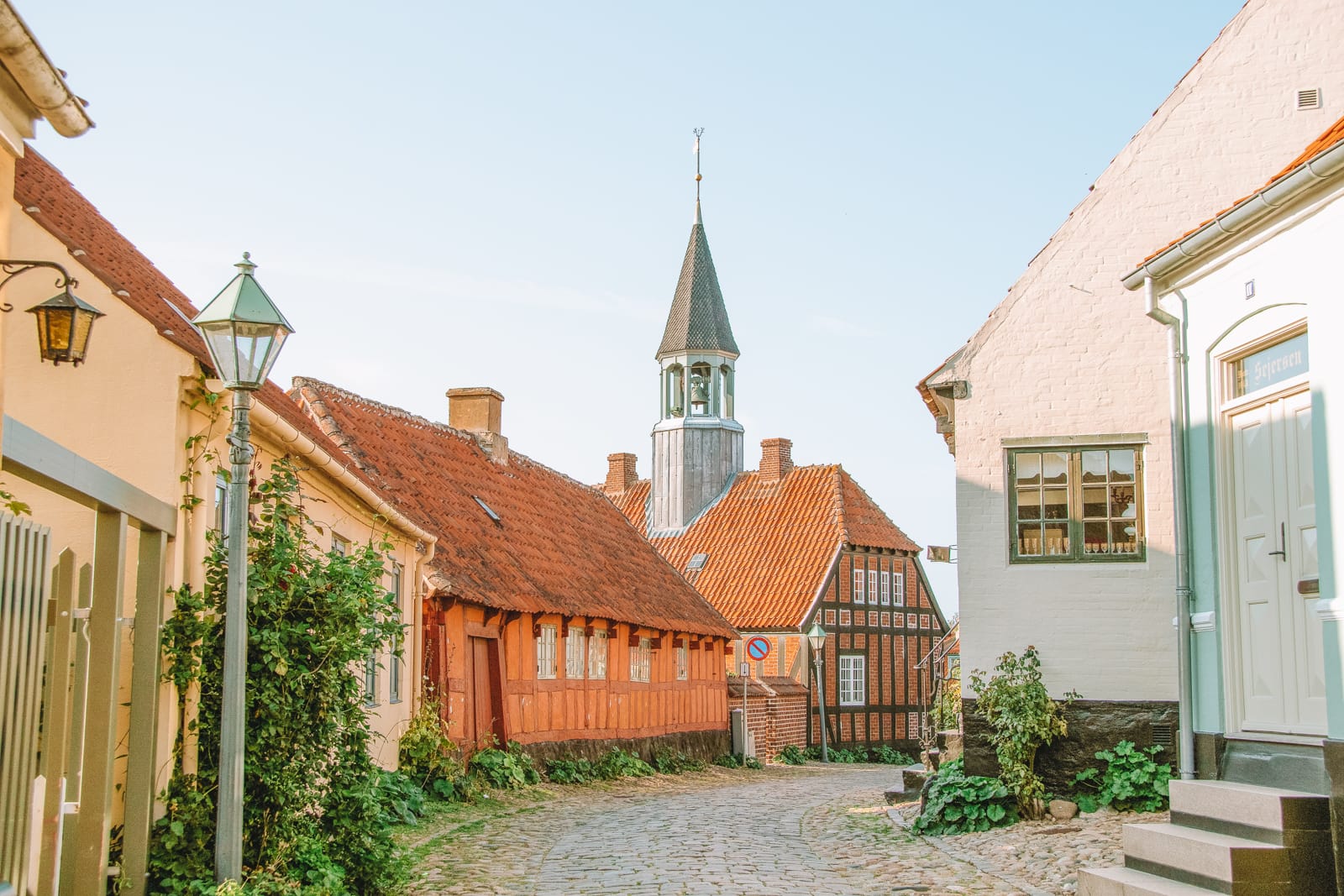 Often regarded as 'something out of a picturebook' this market town is beyond pretty.
The area has lots of misshapen old timber houses decorated in flowers and a picturesque harbour where you can sit and take in the scenery.
Ebeltoft is a popular attraction and one of the best things to do in Aarhus that'll take you back in time to 'Olde Denmark'.