Hanoi, the ancient capital of Vietnam, is steeped in history and various cultural influences with its prime location being the real draw as it's a great place for exploring the rest of the north. Indeed, some of the best day trips from Hanoi offer a chance to get a real insight into Vietnam's history and culture.
There are so many different islands, temples and valleys to see that the north will leave you wanting to come back again and again.
From the popular Halong bay to the relatively unknown Ninh Binh, here are the 15 best day trips from Hanoi to help you get the most out of the area.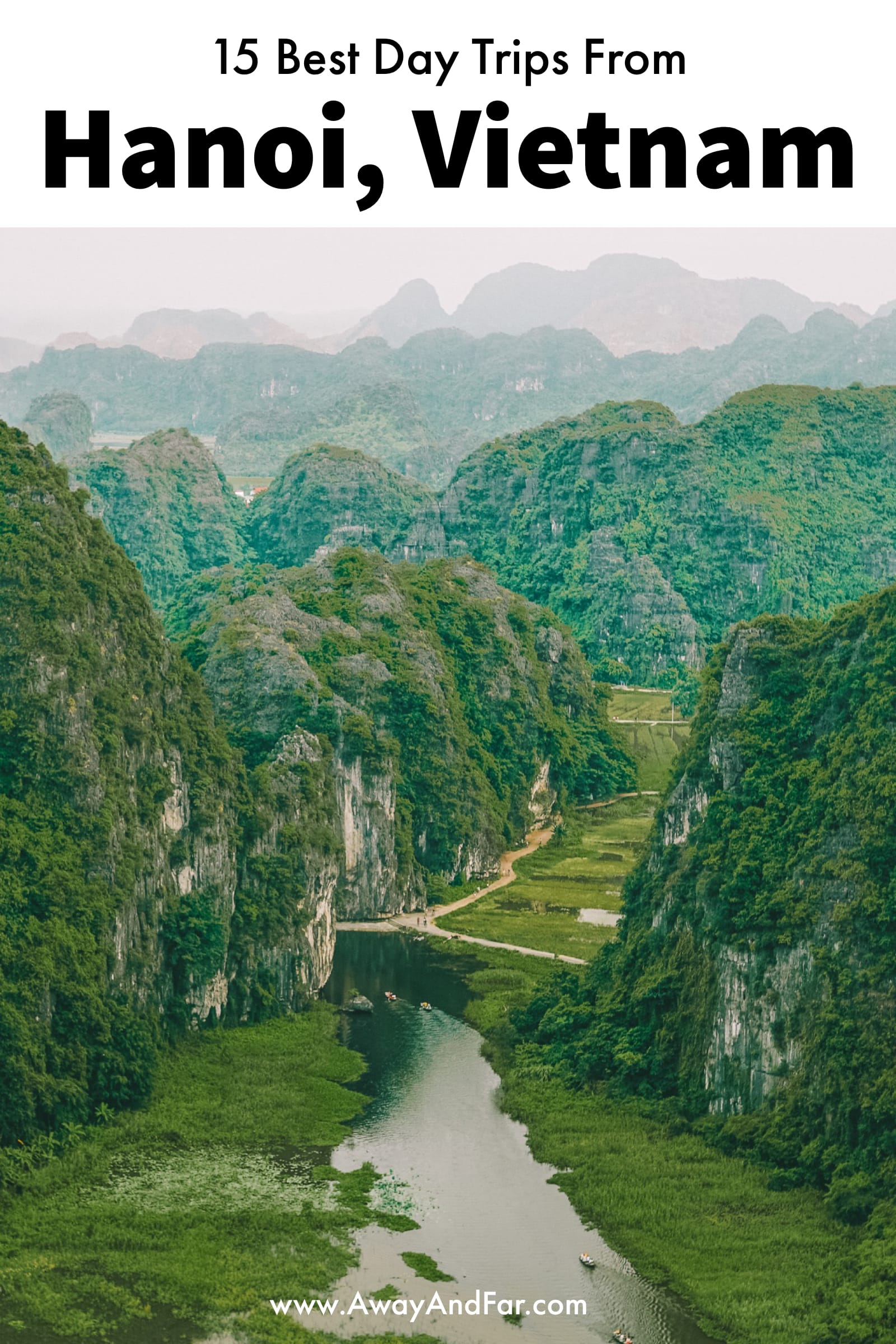 1.) Trang An and Tam Coc
If you like to see stunning scenery while you're away, this popular area is a two-hour drive away but oh so worth it.
On a typical day trip, you will reach the Ninh Binh province after a 2-hour journey and then begin to float down Sao Khe River while the guide keeps you chats about the area and answers any questions you may have.
At Trang Am itself, expect to see towering limestone Karsts and eerie caves before exploring the area of Tam Coc – where the Karst formations must be seen to be believed. It's one of the best day trips from Hanoi and easily one of the most popular.
2.) Duong Lam Ancient Village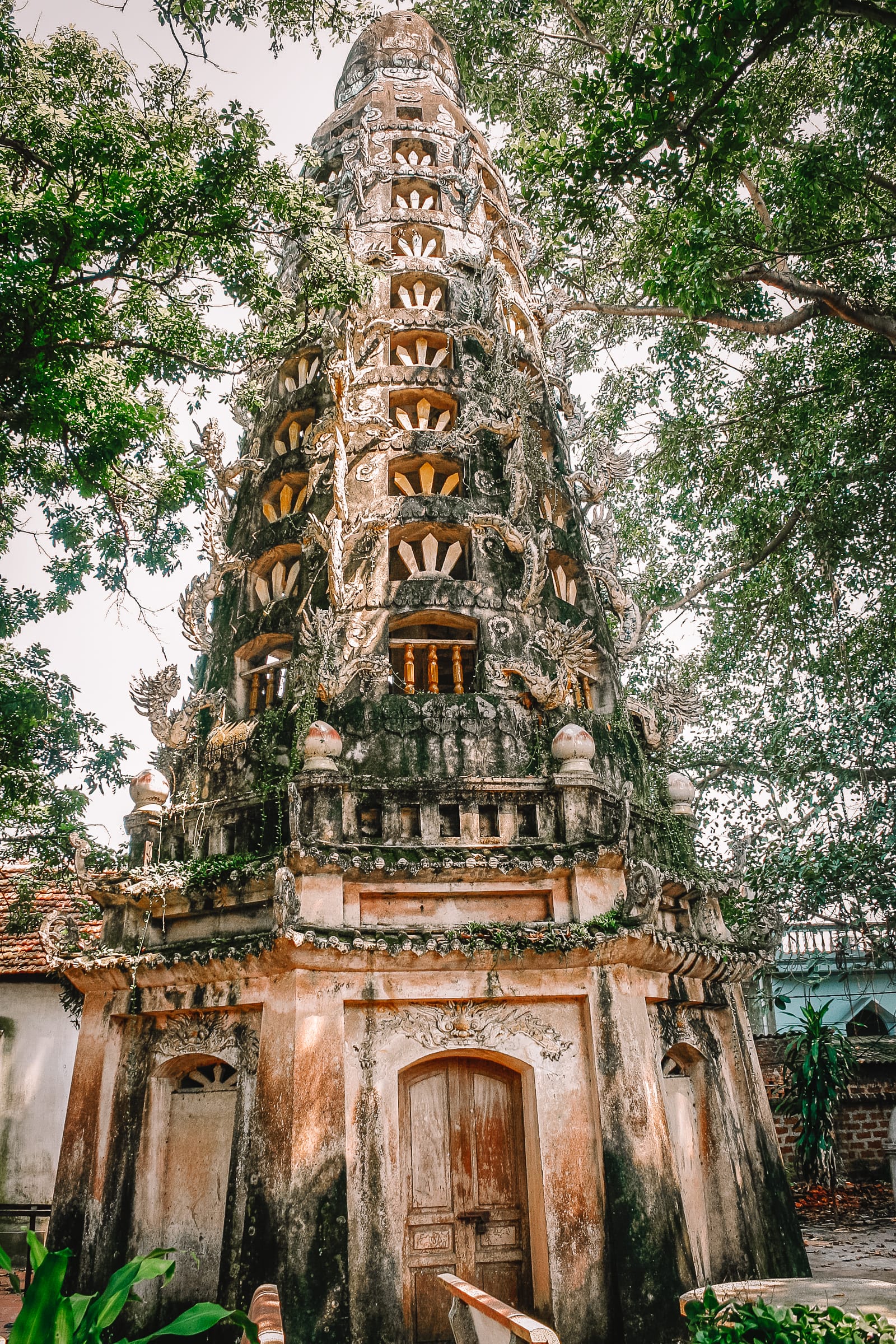 A village that truly feels like you have stepped back in time, Duong Lam is a group of villages that still encompass the traditional ways of life before electronics.
The people here are very friendly and it's not uncommon for them to show you their way of life by visiting their homes, temples and communes.
If you are taking a trip here, it may be worth booking a dual trip to incorporate Ba Vi National Park as this is not far away.
3.) Phat Diem Cathedral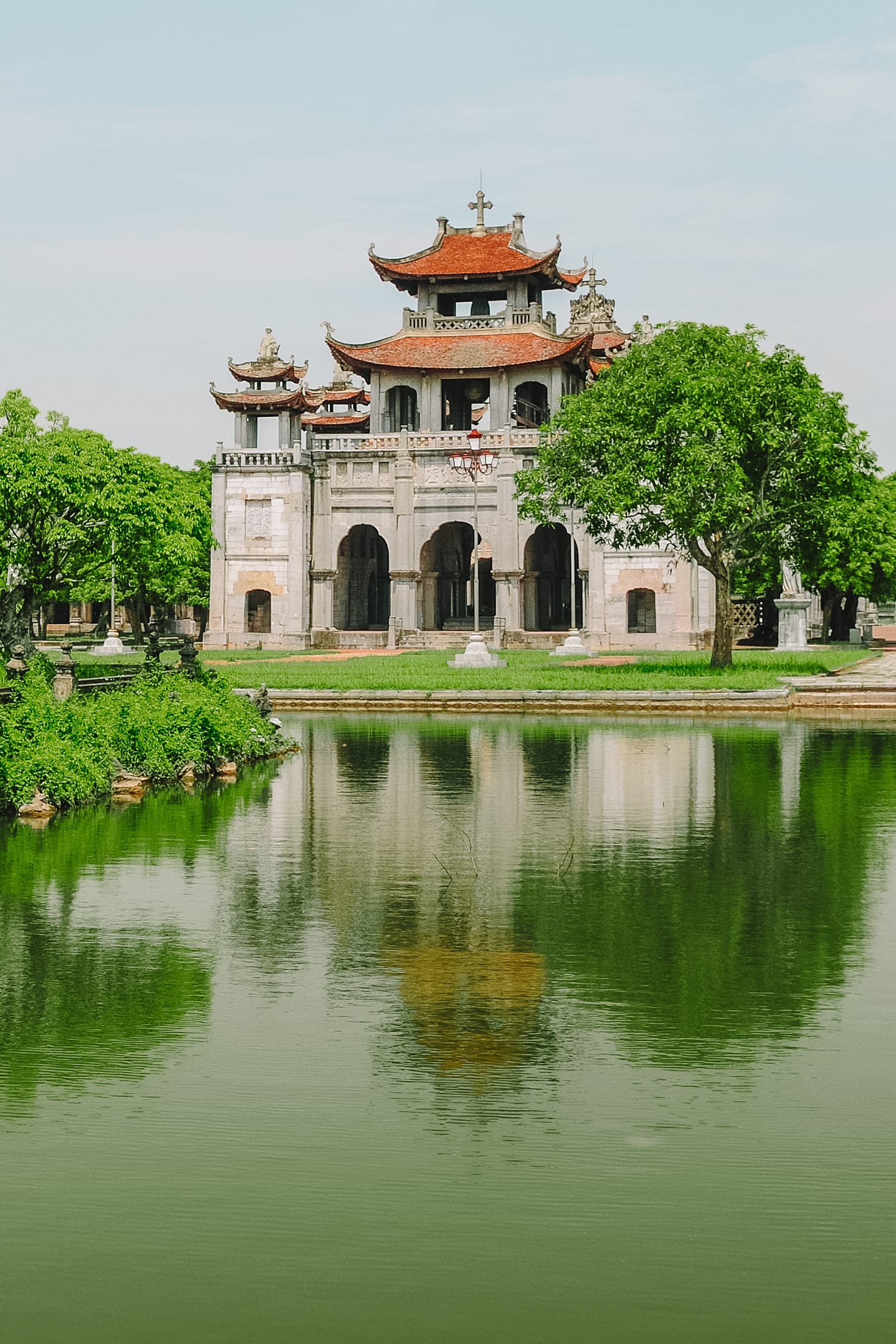 Many people may not know but there are actually six million Catholics Vietnam since Christianity was brought here by Portuguese missionaries four centuries ago.
The cathedral that stands here is still a functioning church today and was built in 1852 and even had a mention by Author Graham Green in his popular book The Quiet American.
4.) Ba Vi National Park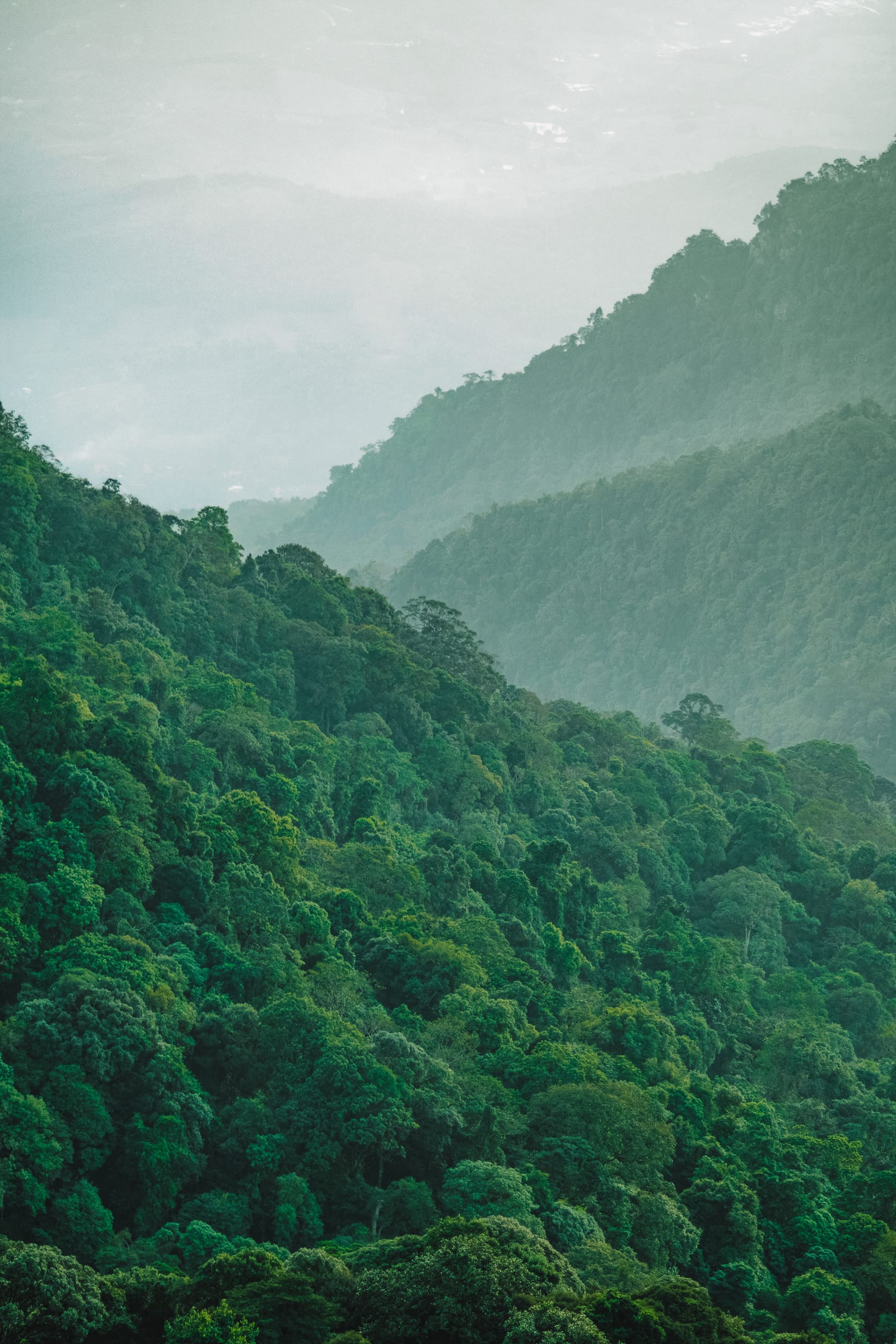 This is one of the best day trips from Hanoi if you really want to discover Vietnam's natural side.
Here you can look out to the amazing scenery that's greets you from one of the three peaks with peak Tan Vien displaying an 11th-century shine dedicated to the mountain god.
There are many trails and area here where you can go for a swim and cool off if the weather gets to warm. A spa can also be found here and is a great way to relax after a hard days hiking.
5.) Hoa Lu Ancient Capital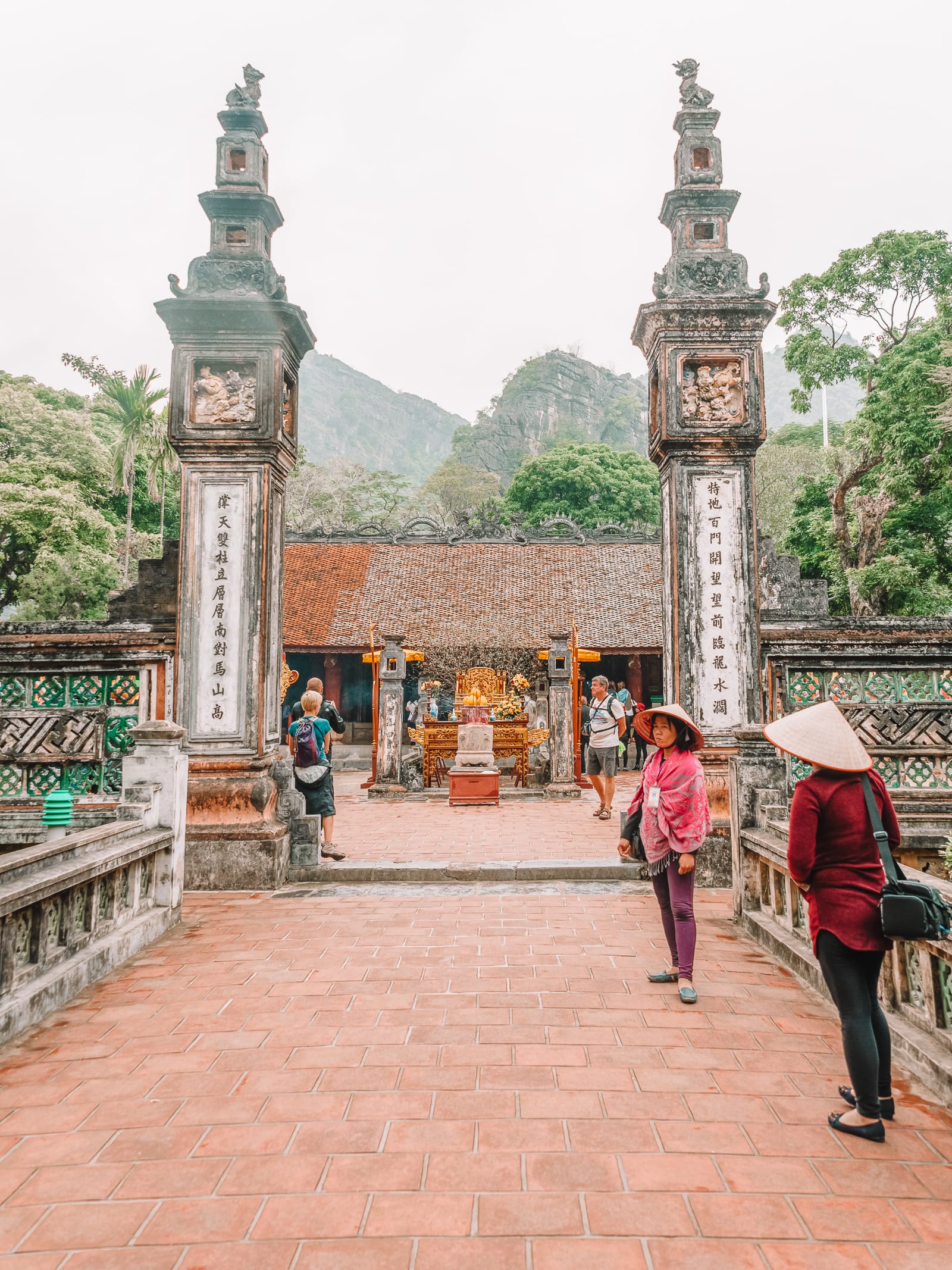 This ancient capital was once the capital of Vietnam back in the 10th and 11th centuries. The original remains from this time are not around much however there are newer temples and buildings which honour the earlier rulers.
As the area is nestled between steep hills it is also a great place for taking some amazing pictures. If you take a tour to Trang Am or Tam Coc, this ancient village is pretty close so it's great if you want to visit these places of interest all at once.
6.) Bat Trang Village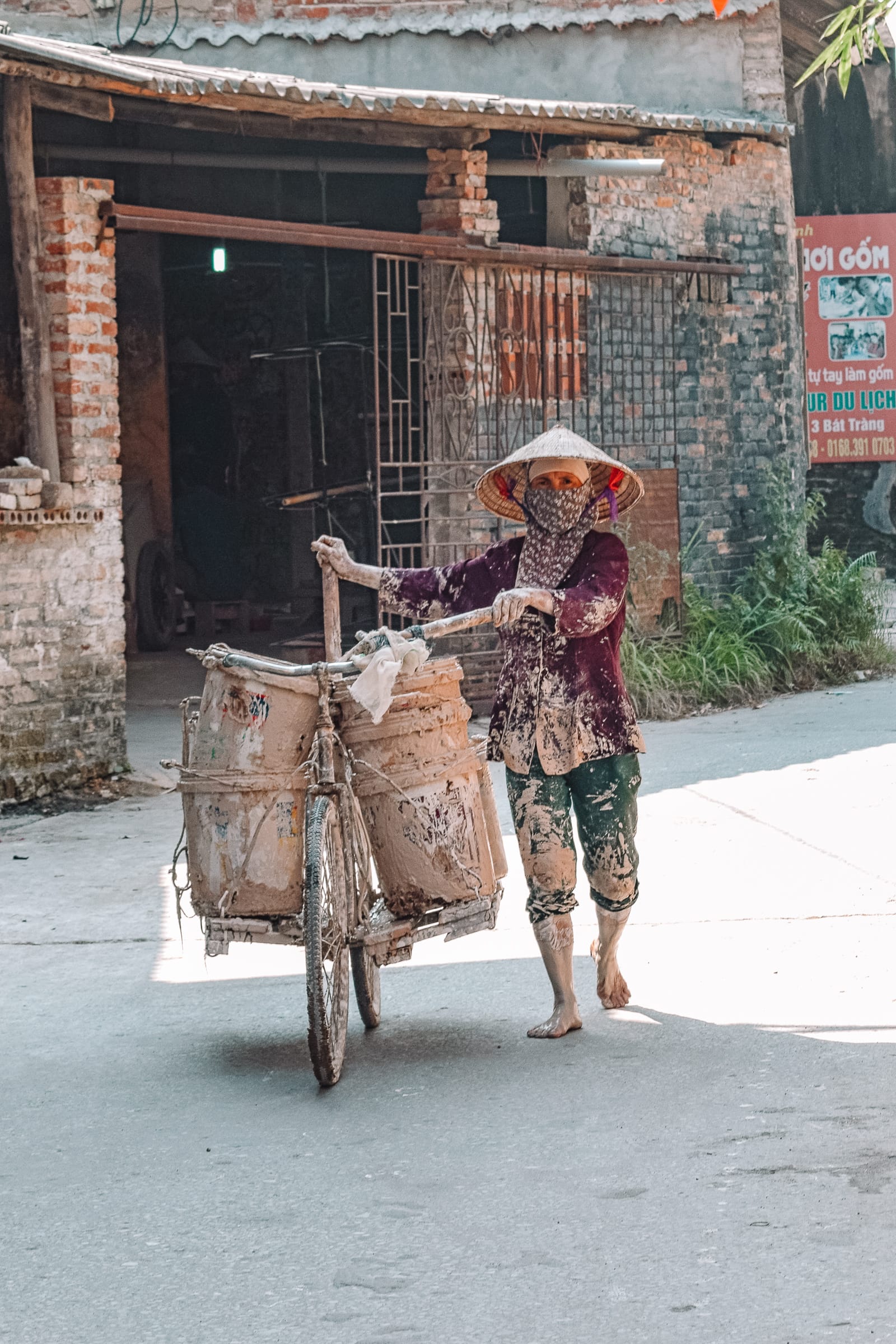 Bat Trang Village is one of the best day trips from Hanoi as it's located 30 minutes away from the old town.
This area is particularly known for its porcelain and ceramics so it's perfect if you were looking for an authentic piece of Vietnam to take home with you.
The designs are sought after generally in Asia due to their amazing quality and intricate design.
7.) Mai Chau Valley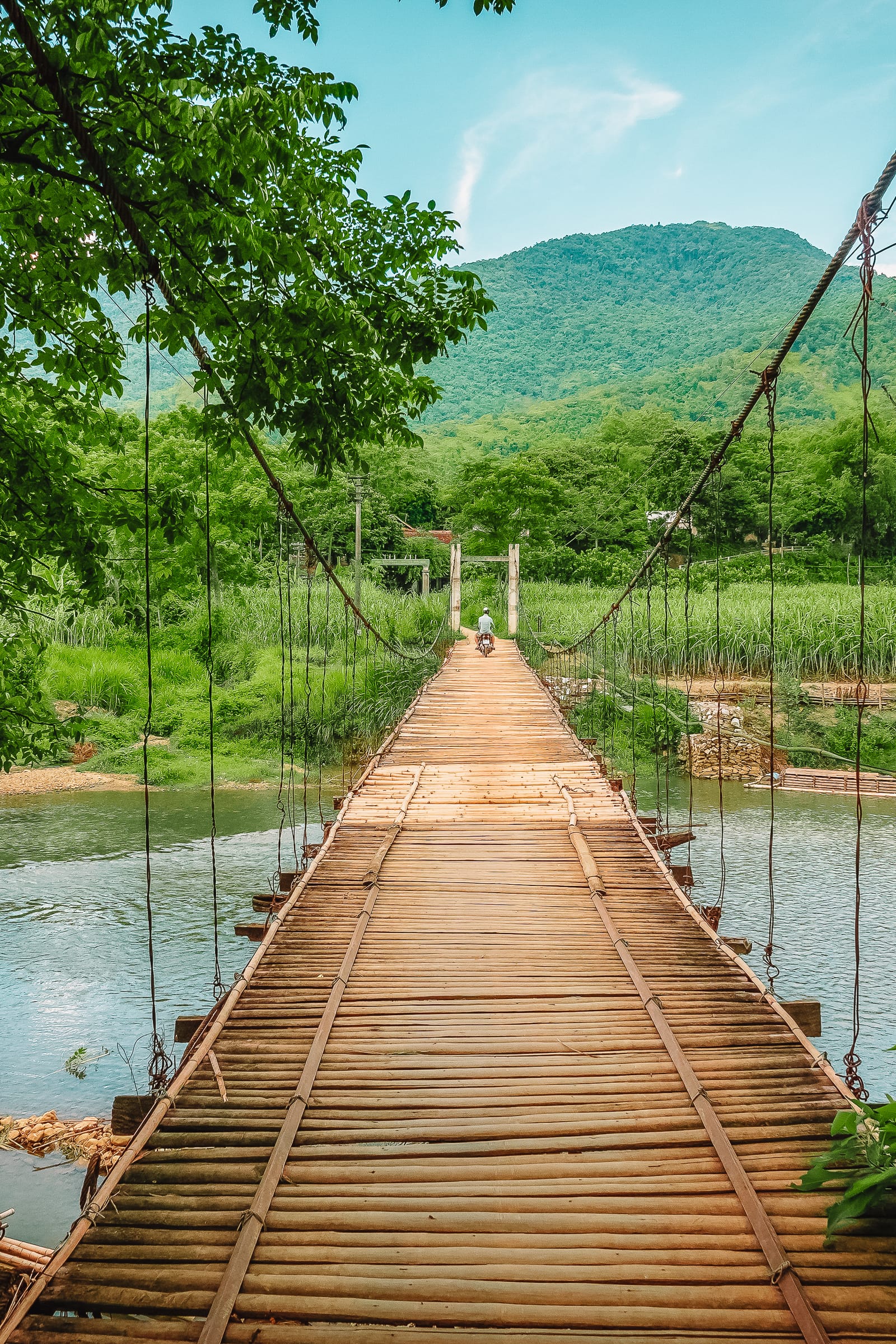 Here you will find picture-perfect rice paddies and sharp mountain ridges. As the journey from Hanoi is over 3 hours overnight stays are very popular and make the best of the area.
If you like rare and exotic wildlife this is the best place to go looking while trekking deep in the forest through remote villages.
8.) Hai Phong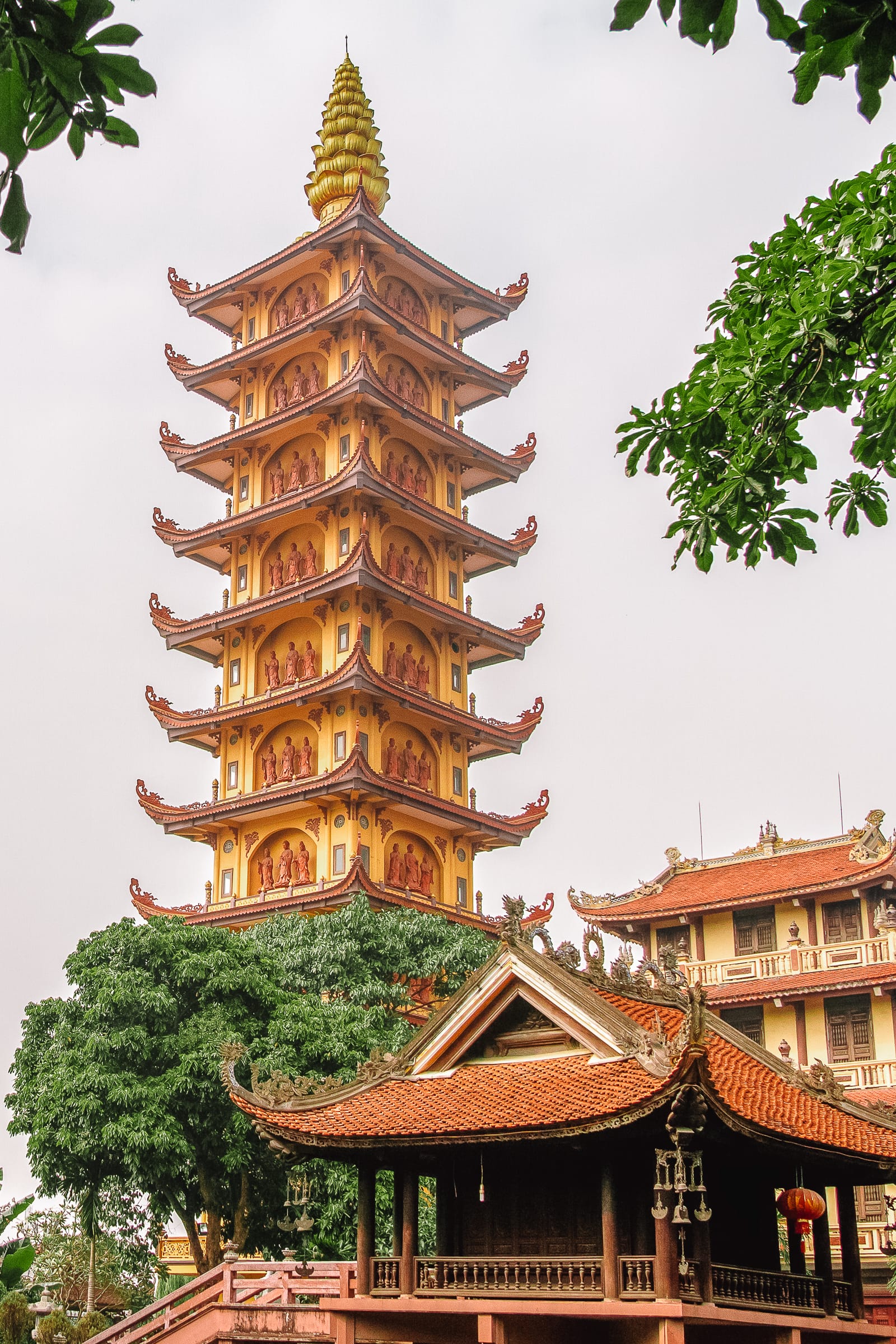 This area of Vietnam is often overlooked due to its industrial status and gateway to Halong Bay however take a look beyond this and you will see French colonial architecture, hidden tree lined parks and a museum dedicated to the city.
If you get a chance take a visit to Du Hang Pagoda which gives you a great insight into the Buddhist culture and influence it has here.
9.) Thay Temple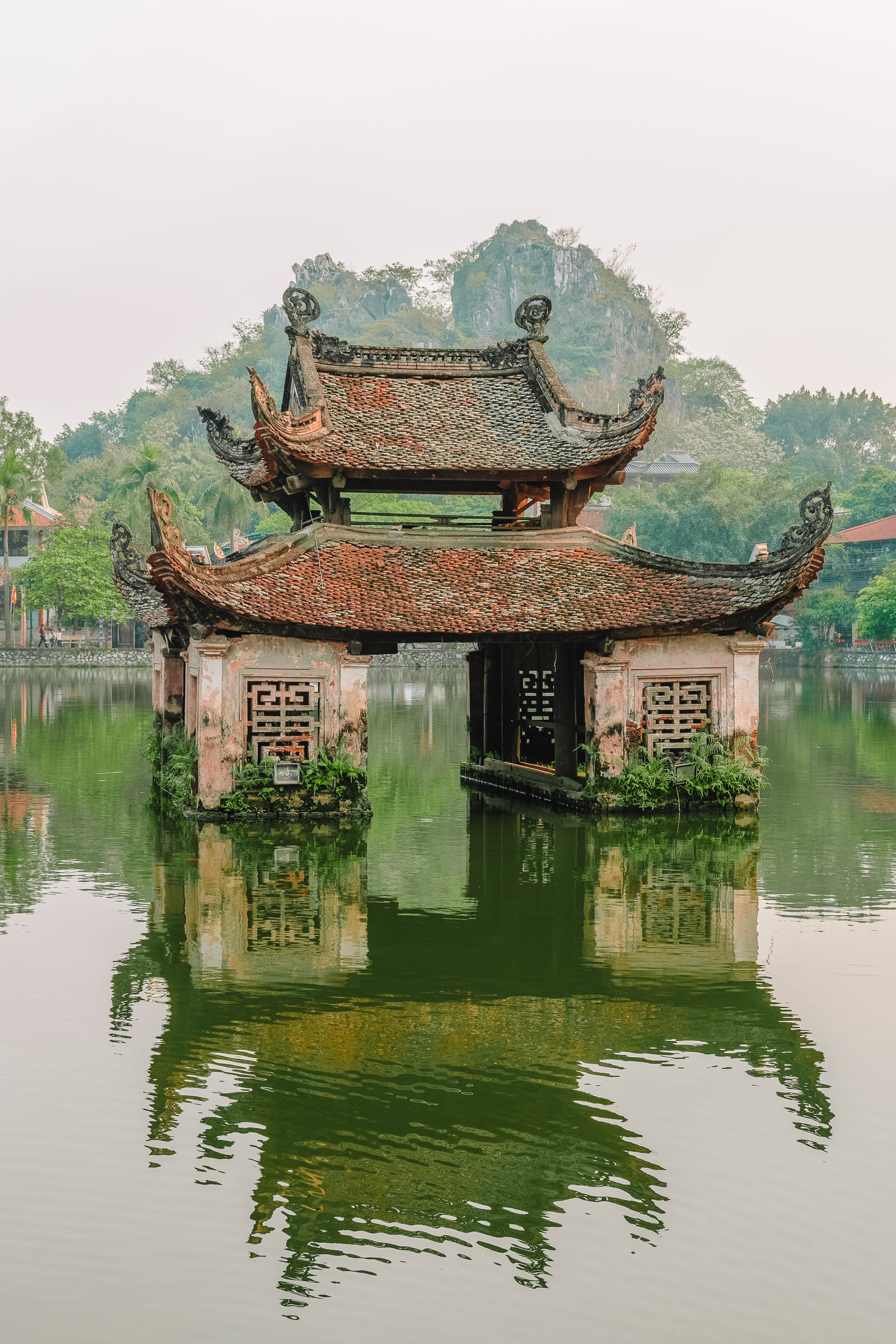 The Thay Temple is one of the best day trip from Hanoi as it is one of the oldest temples in Vietnam.
The temple was established in the 11th century by the Nhân Tông of the Lý dynasty and is still home to many monks who maintain the temple and hold water puppet shows here during festivals.
The temple is only 30kms from Hanoi so it's the perfect place for a day trip and is a fine example of Vietnamese Buddhist architecture.
10.) Ha Long Bay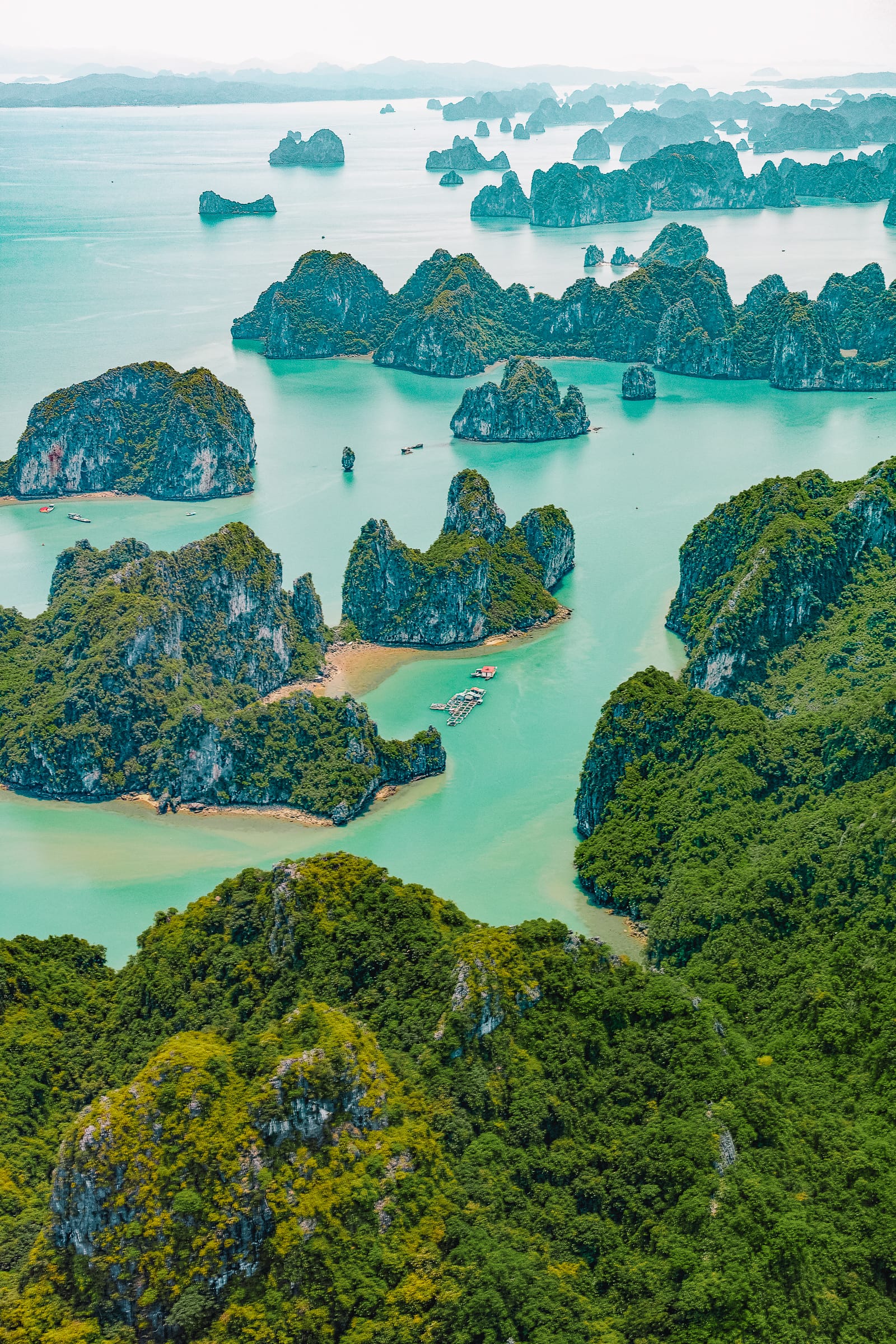 Probably the most popular and beautiful area in Vietnam, pretty much anyone who visits Vietnam will have this place on their list.
Enjoy the area with a good tour guide and if you're feeling fancy, take a trip along the river and enjoy some fine dining.
This UNESCO world heritage site has over 2000 individual islands in the area and there are also many hidden caves and coves that are ready for you to explore.
11.) Ninh Binh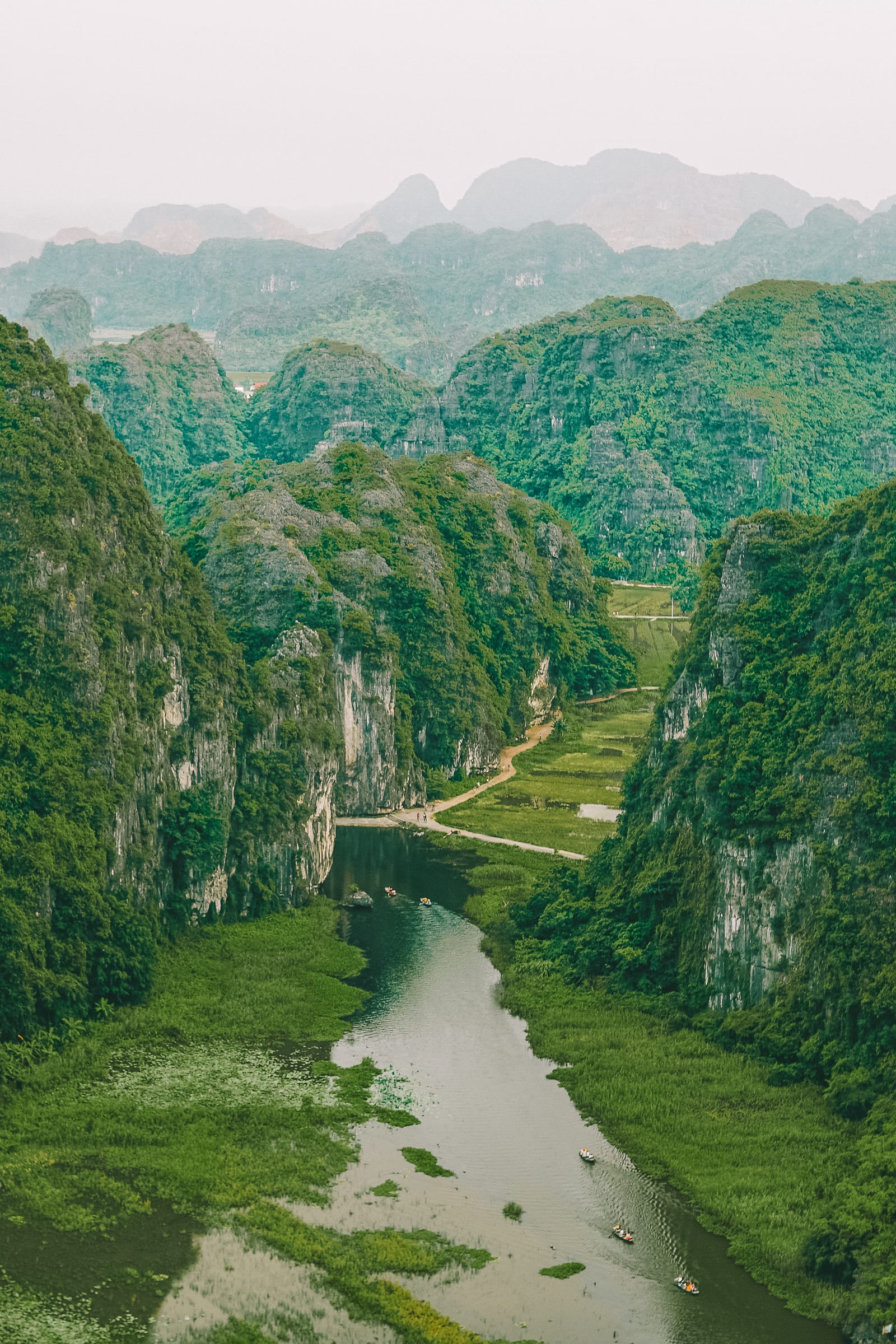 This city is virtually unexplored by tourists making it one of the best day trips from Hanoi for something different. This off-the-beaten-track city can be found only 100 meters from Hanoi and there is plenty here to see and do.
From the rice paddies, Phat Diem Cathedral to the amazing waterways and winding rivers, Ninh Binh is the perfect place to see the best of Vietnam in a day.
12.) Perfume Pagoda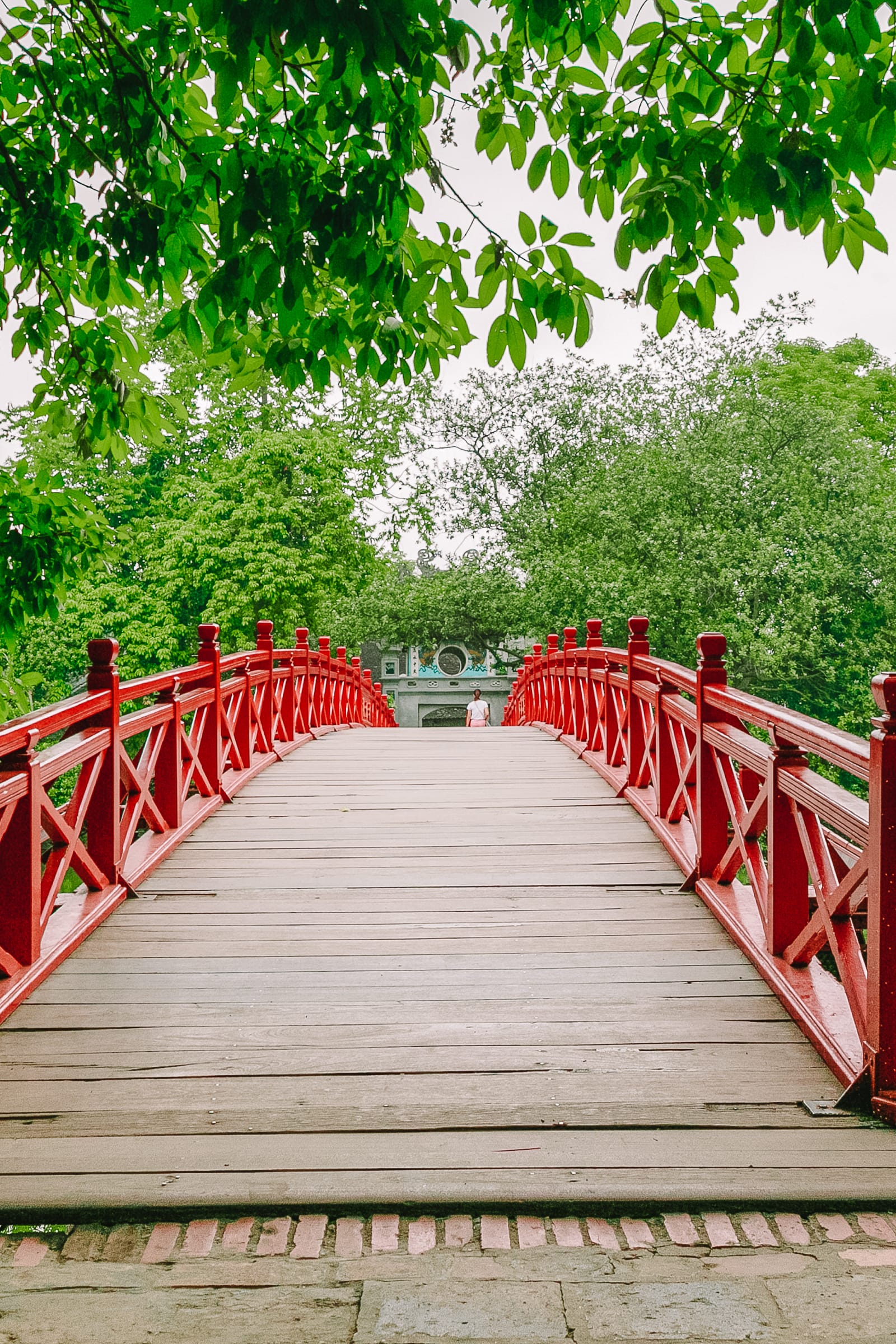 This part of Vietnam is one of the busiest due to Buddhist's often making pilgrimages. Take a boat trip to get to the Pagoda to see some of the areas natural beauty and sample some of the areas rich heritage and culture one you reach Perfume Pagoda.
If you're deciding when to visit, keep in mind the times between February and April as the area can get particularly crowded with tourists and tour groups.
13.) Cat Ba Island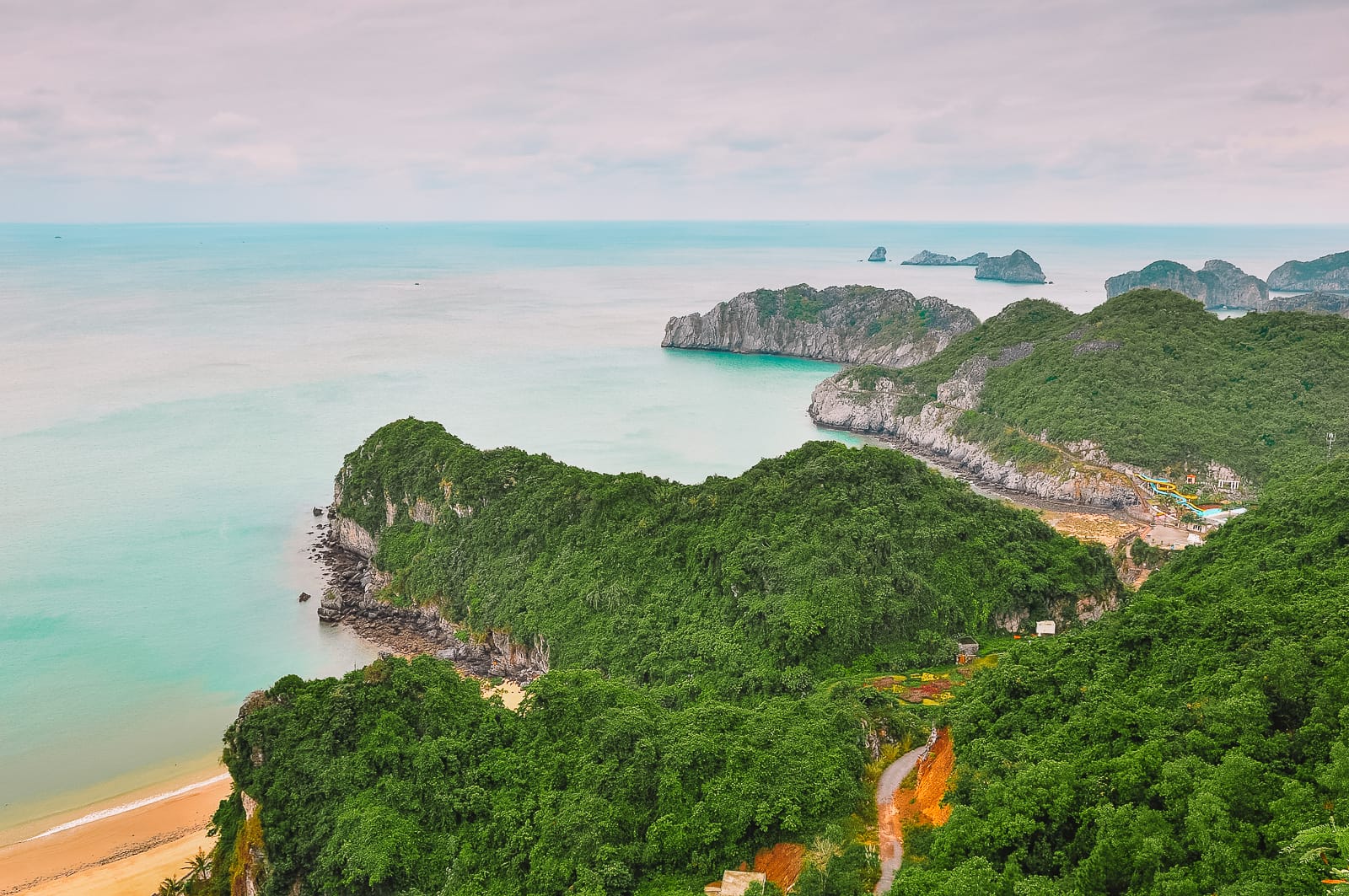 The largest island off the coast of Vietnam, Cat Ba can be found at the southern point of Halong Bay and from the seafront there is an amazing outlook of the thousands of islands that can be found here.
If its wild and natural scenery you want, this is one of the best day trips from Hanoi to take as this island is home to a vast national park where hidden deep in the forest is a cave hospital which was used during the Vietnam way.
14.) Van Long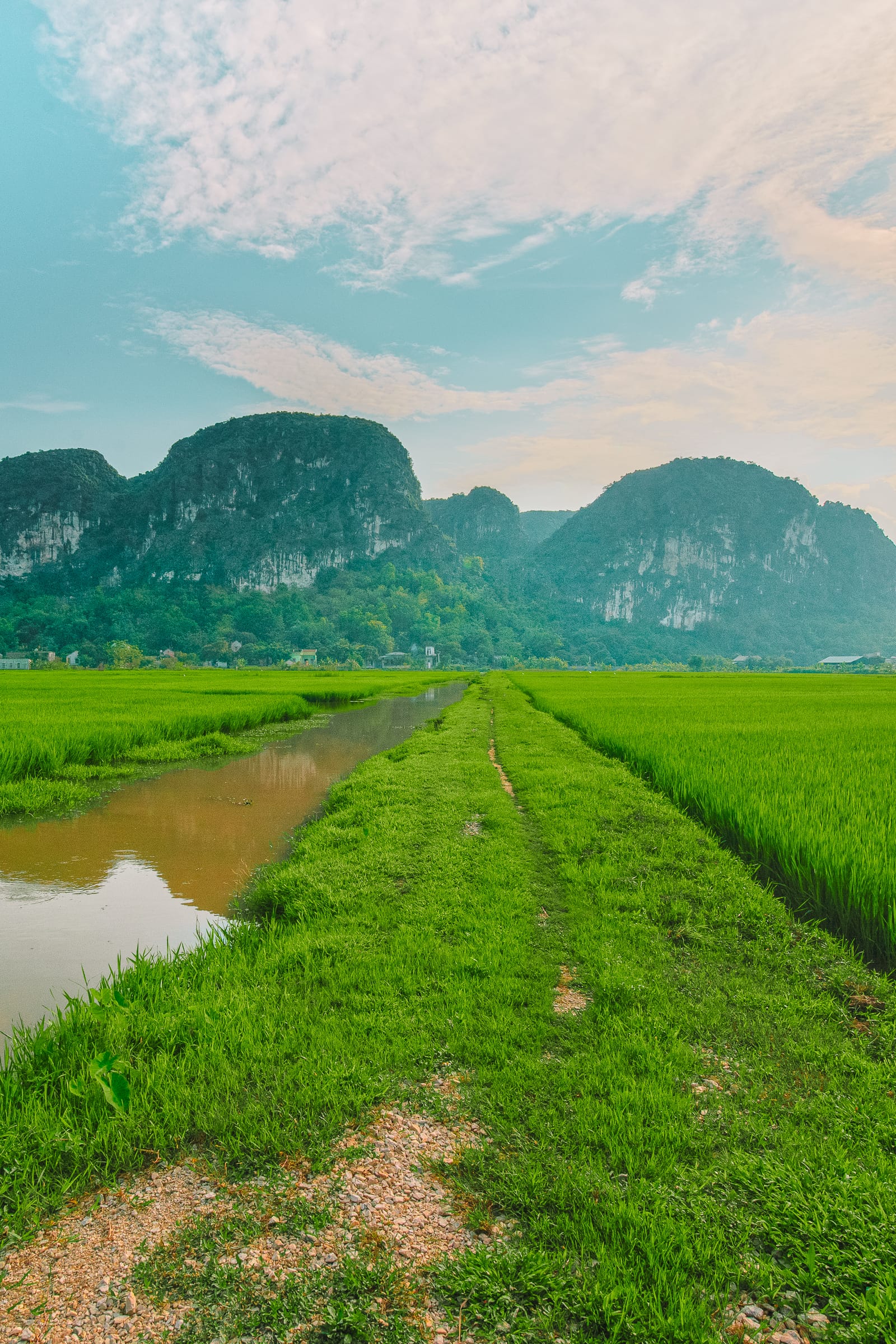 An area of protected wilderness in Vietnam, Van Long Nature Reserve is as scenic as it is quiet and remains a hidden gem near Hanoi.
Here you will simply lose yourself in the unspoilt beauty and there are also lots of wildlife to look out for here too, including rare species of birds that live along the riverside amongst the limestone karsts.
15.) Cuc Phuong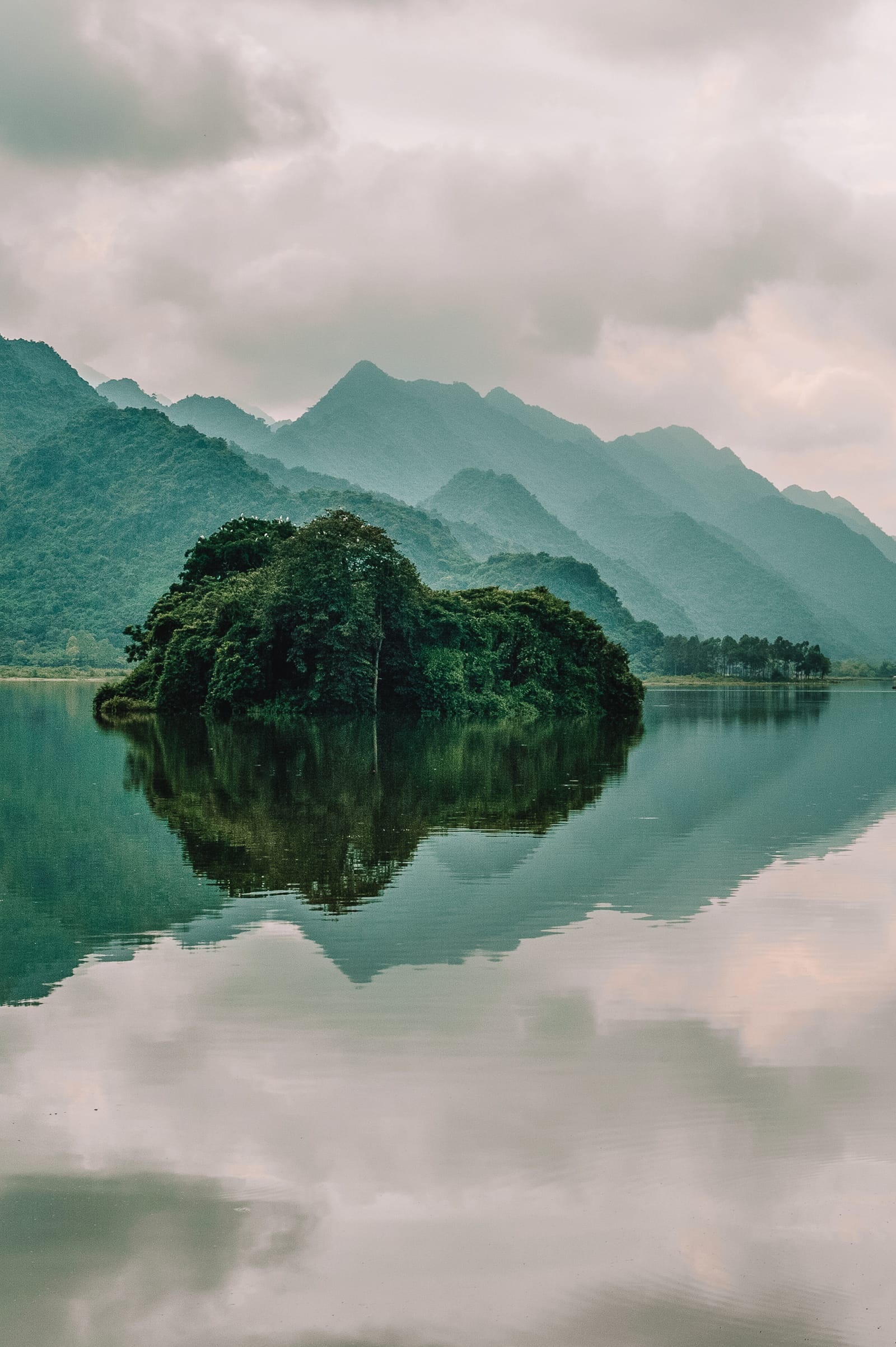 The largest National Park in Vietnam, Cuc Phong is a great place to go hiking and enjoy the magnificent Vietnamese scenery.
This vast area of protected land is where you can do some of the best outdoor experiences in the country and there is also a primate rescue centre which teaches you about some of the rare and even endangered species of monkey that are found here in the wild.