One of the best things to do in Kharkiv is simply take in the buildings and culture around you. Filled with incredible cathedrals, unique architecture and wonderful entertainment, Kharkiv, Ukraine is severely underrated.
There are so many stunning sites, it's hard to put your camera down. Oh, and don't worry about counting calories here, because you'll be doing a lot of walking.
Everything is pretty much in walking distance especially if you stay near Sumska Street, the city's main street. Which brings us to one of the best things to do in Kharkiv, stay at the best hotel.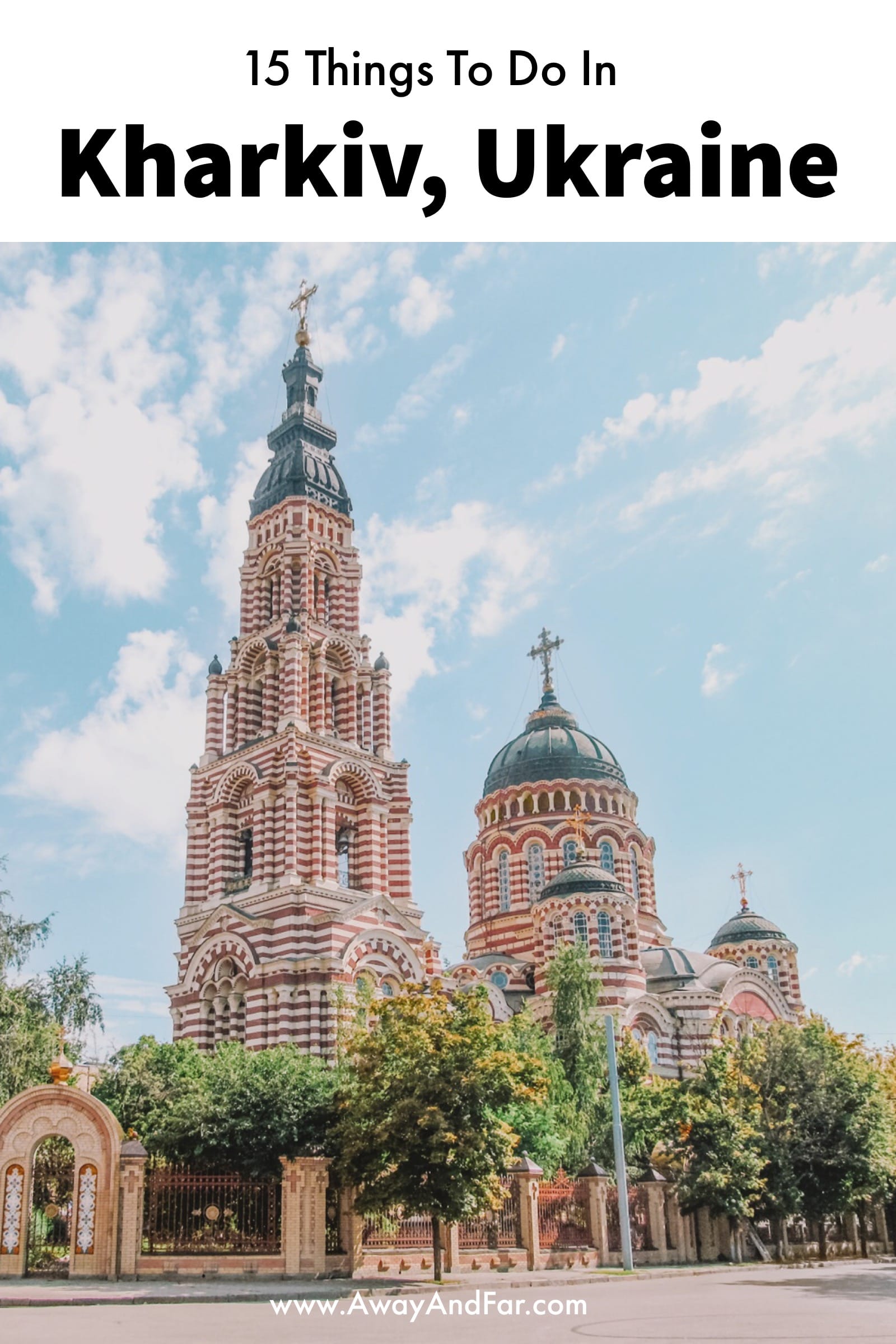 Let's get started with the 14 best things to do in Kharkiv, Ukraine, shall we?
1.) Hotel 19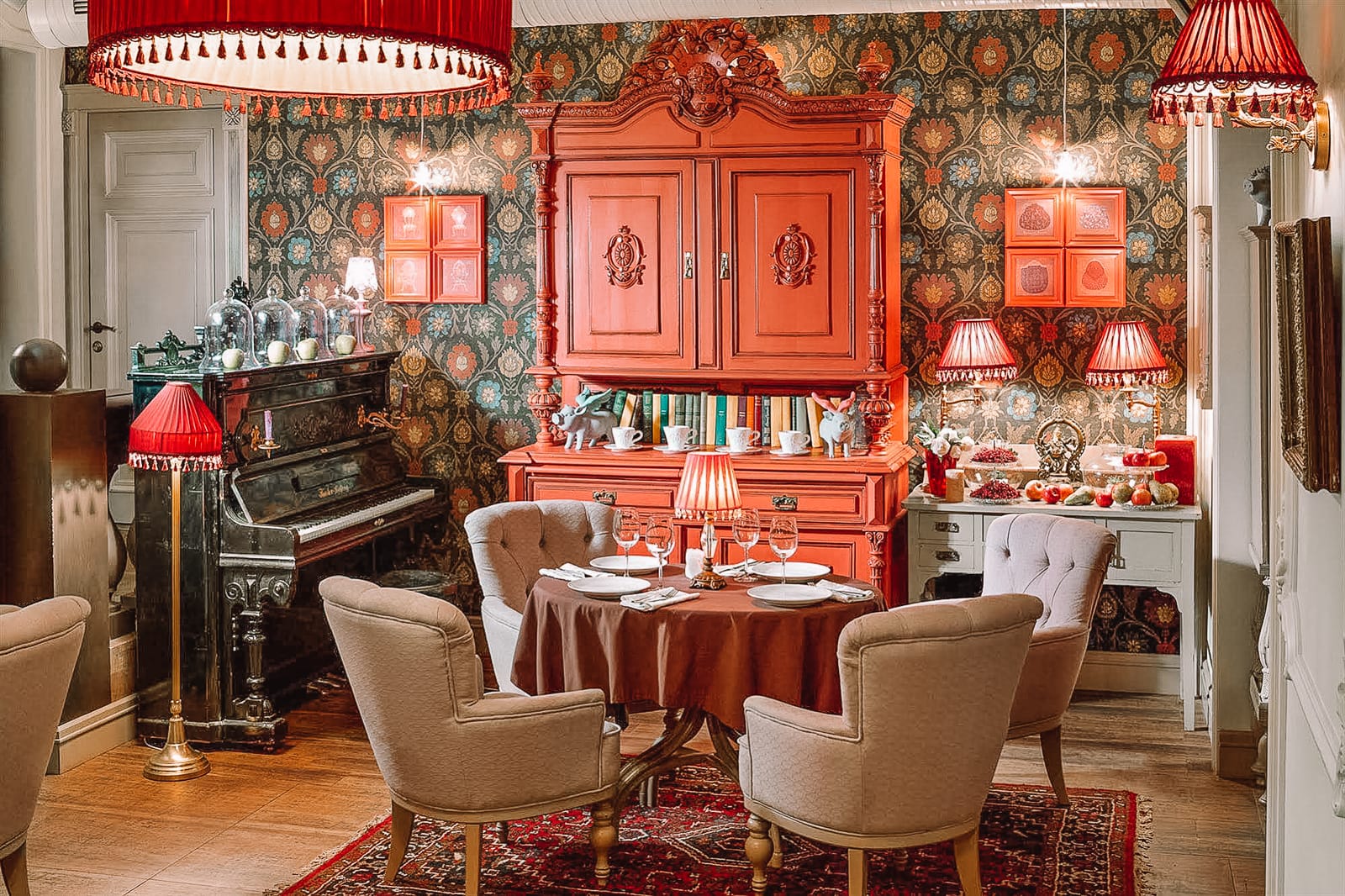 This place seriously looks like it's out of a movie. You could seriously spend all day here eating, drinking and taking pictures.
Not to mention the location is perfect. It's off the main street, Sumska Street and a block away from our first big attraction. The Mirror Stream Fountain.
2.) The Mirror Stream Fountain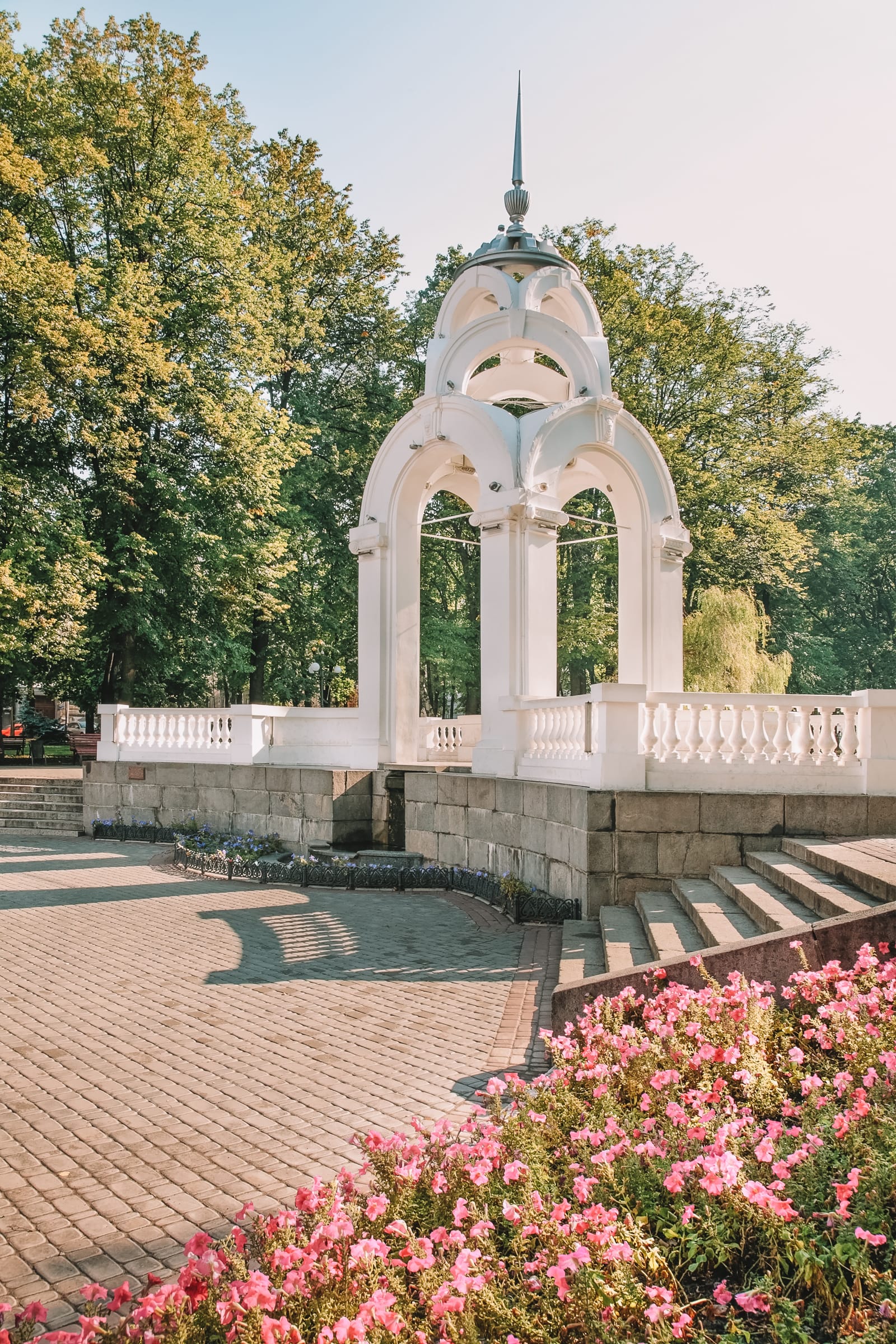 Placed in the heart of the city, the Mirror Stream Fountain is a must see! The architecture is incredibly romantic and a true symbol of Kharkiv.
It's also a wonderful place to walk around, get some fresh air and if you're lucky you might just see a wedding taking place.
Between the nature and the cathedral, you couldn't ask for a more spectacular backdrop. If you think this structure is beautiful in the day time, you should check it out after the sun goes down.
3.) Shevchenko Park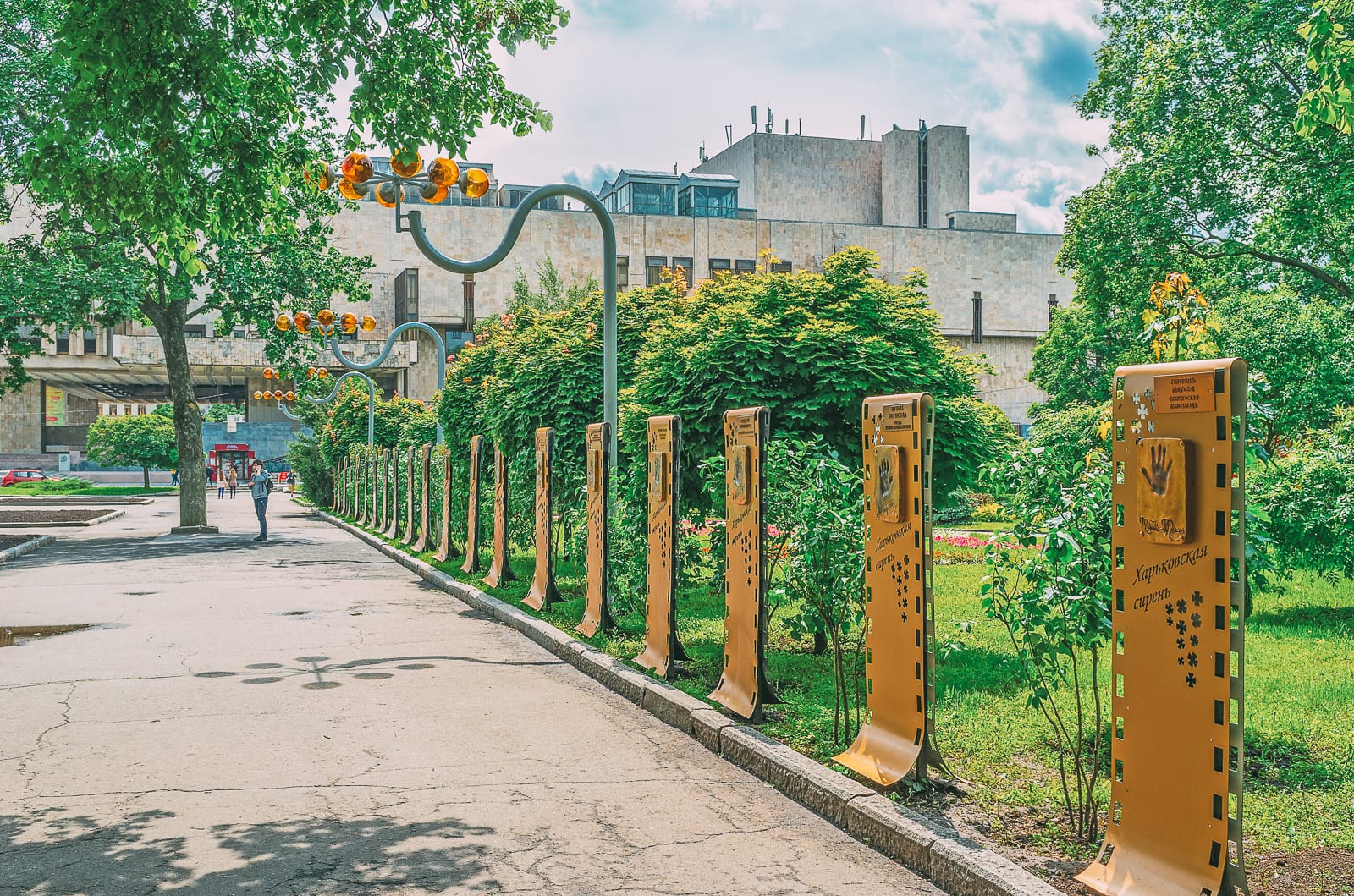 Further down the road, at the centre of the city is Shevchenko Park. Filled with meticulous gardens and captivating statues, this is another great spots that's easily one of the best things to do in Kharkiv.
If you're anything like me, going for a drink and some sweets is always necessary after a long stroll through the park. At Gorodskoe Café 16/54, you'll find cocktails and sweet treats that look so good you almost don't want to eat them.
4.) Annunciation Cathedral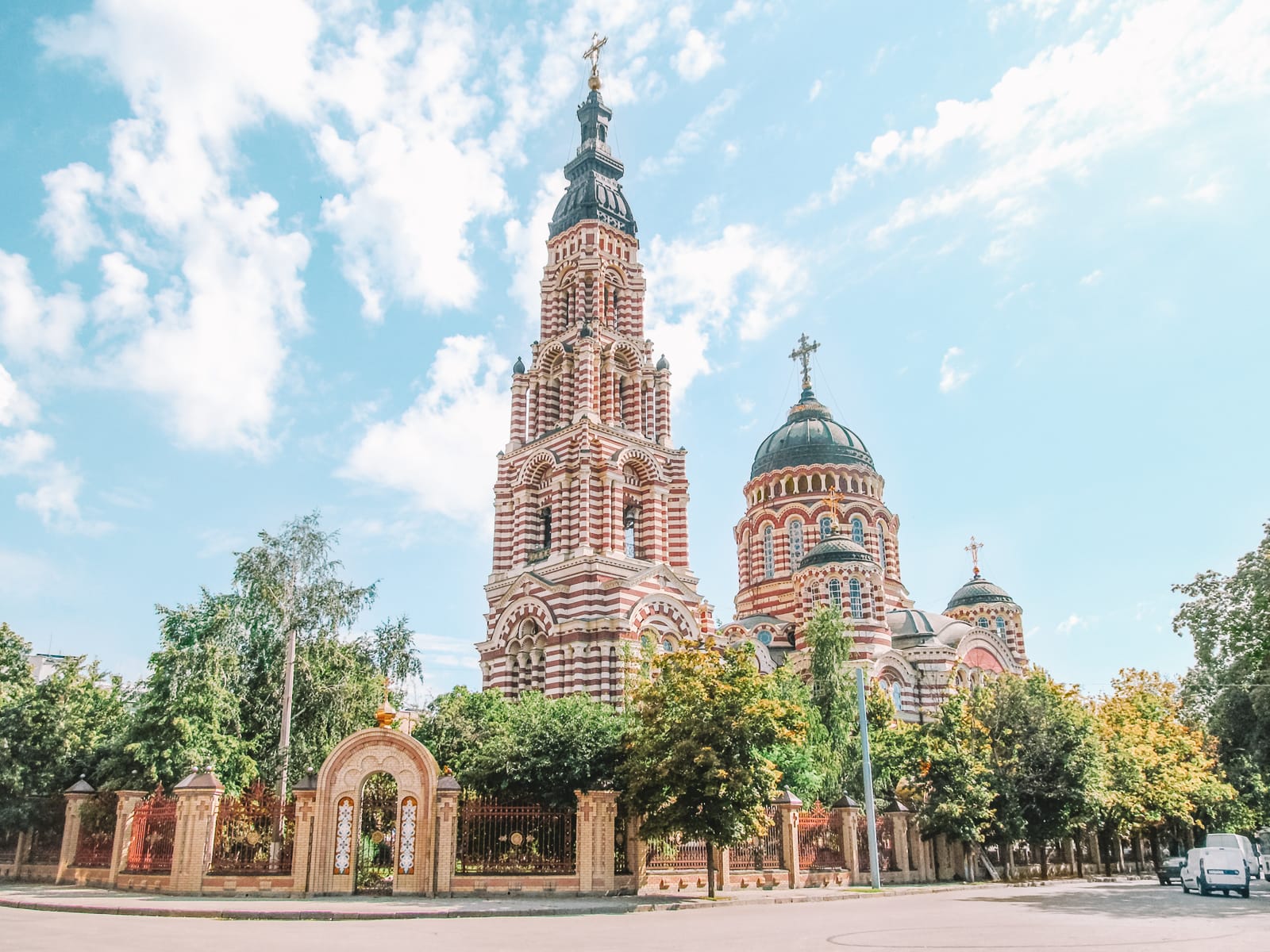 Next stop on the best things to do in Kharkiv is the breathtaking Annunciation Cathedral. Its incredible size will seriously leave you starstruck.
Not to mention the incredible detail in the architecture. Coming here truly feels like heaven.
5.) Gorky Central Park of Culture and Leisure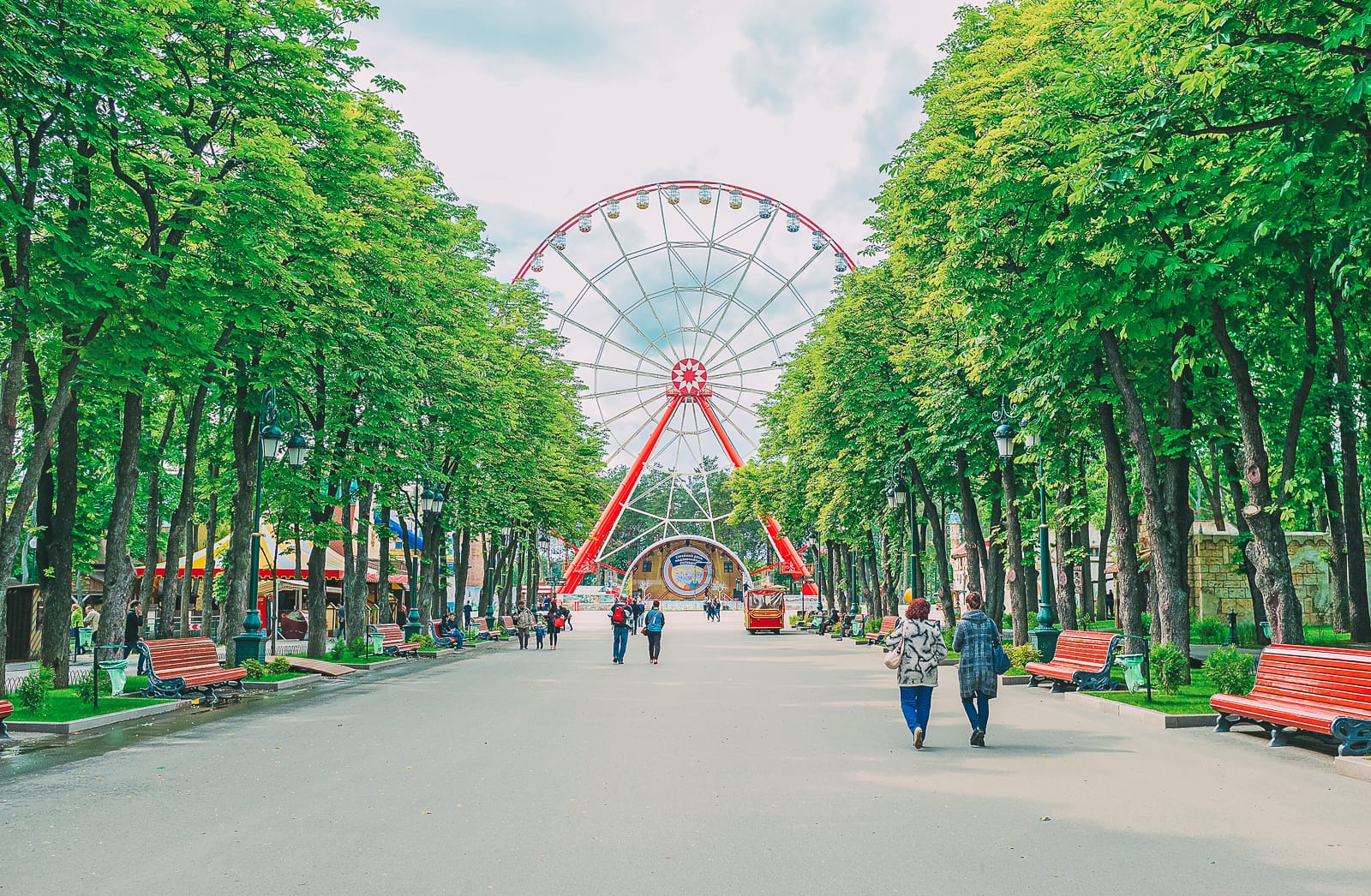 Whether you're a thrill-seeker, nature lover or an art enthusiast, this park has something for everybody. Spending a whole day here is certainly easy to do.
It's not just one of the best things to do in Kharkiv, it's one of the best places to see in Ukraine. There's a Ferris Wheel that gives a wonderful view of the city and the cable cars are an absolute must.
It feels like you're soaring through the treetops and don't even get me started on the incredible views.
6.) Derzhprom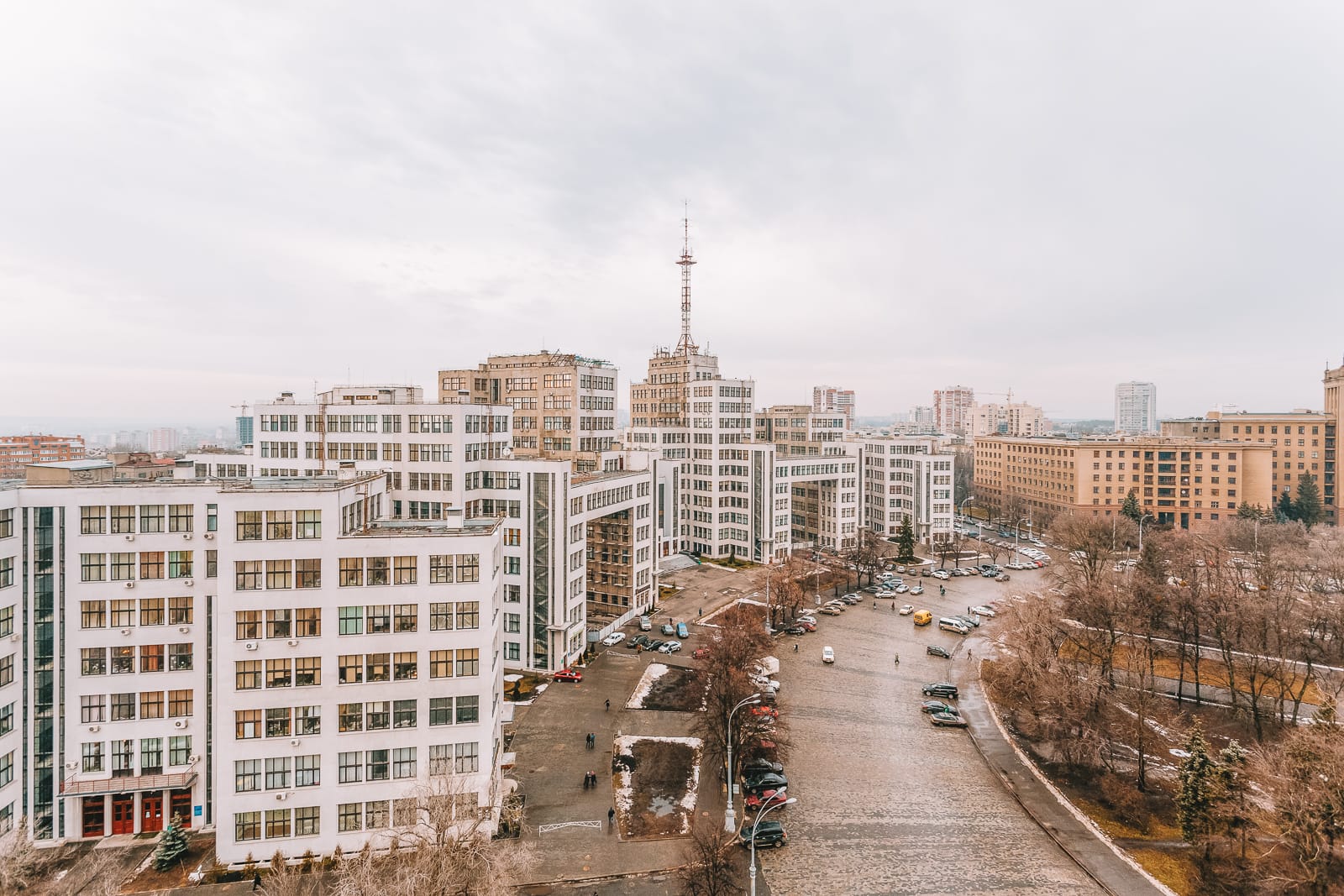 Next on the list of best things to do in Kharkiv is Derzhprom just on the west side of Freedom Square (our next stop). It survived World War II and after seeing its size I can absolutely see how.
7.) Freedom Square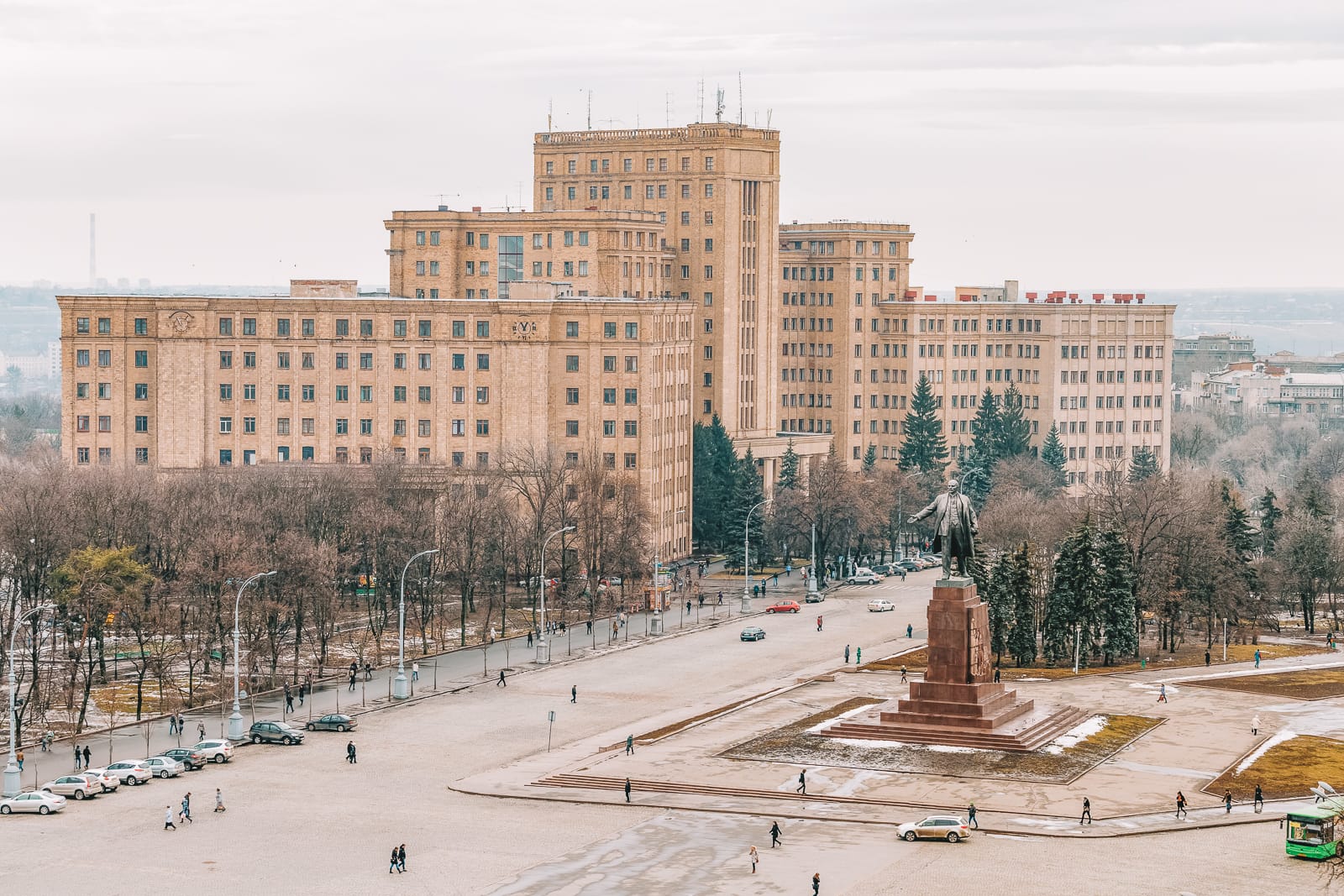 Like I said earlier, Freedom Square is the next must-see place in Kharkiv. In 2014 the main statue in the square was torn down by protestors. Today you can find shops and local vendors lining the square.
8.) Botanical Gardens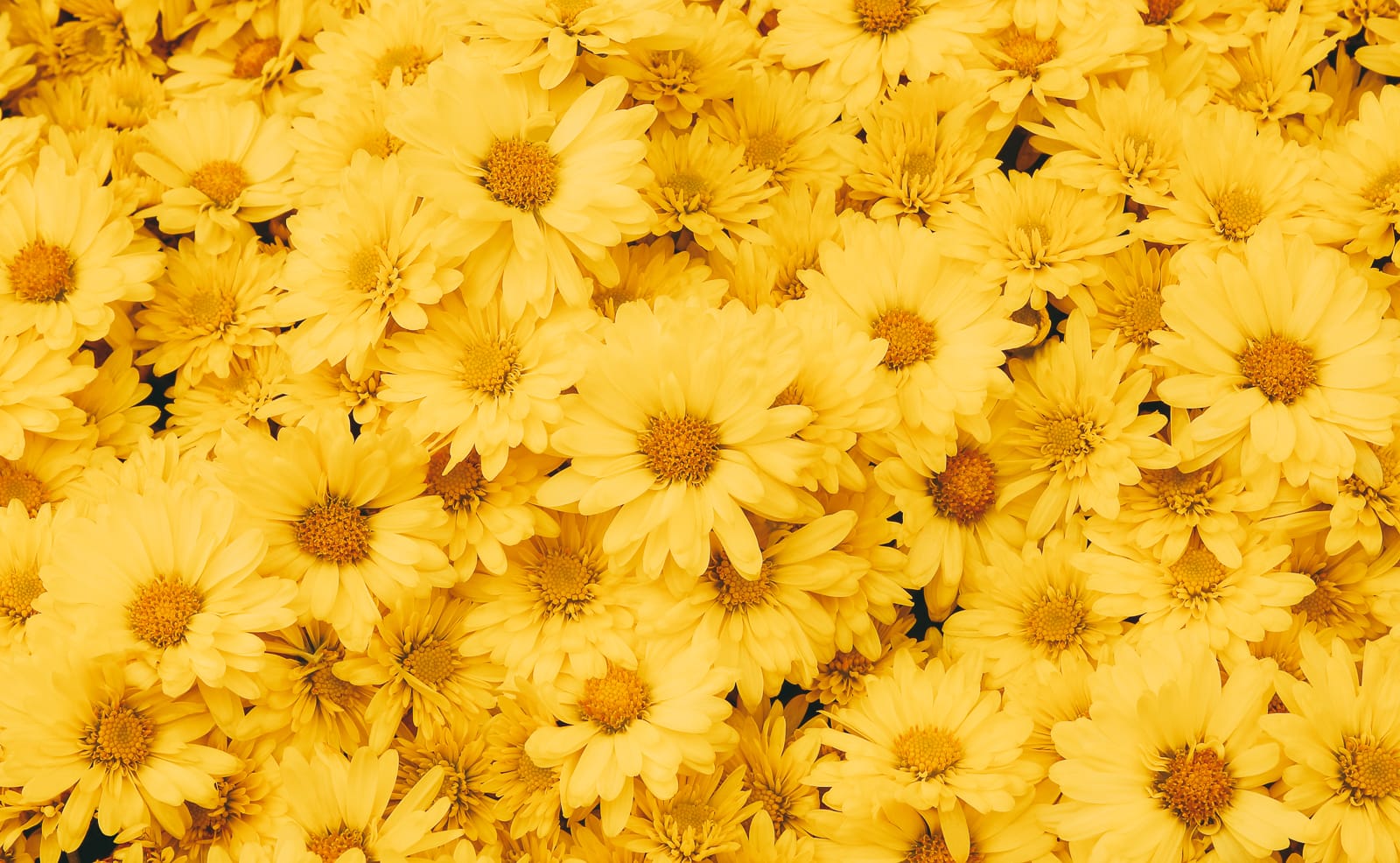 If you're looking to get some fresh air, the Botanical Garden is the perfect place. It is more of a park than a garden and I would definitely recommend getting a tour guide.
One thing definitely worth doing is getting yourself on a guided tour. Walking around some of the statues might not seem like much but a lot of them have some pretty incredible stories which you get to really enjoy on a guided tour.
9.) Avec Fine Arts Gallery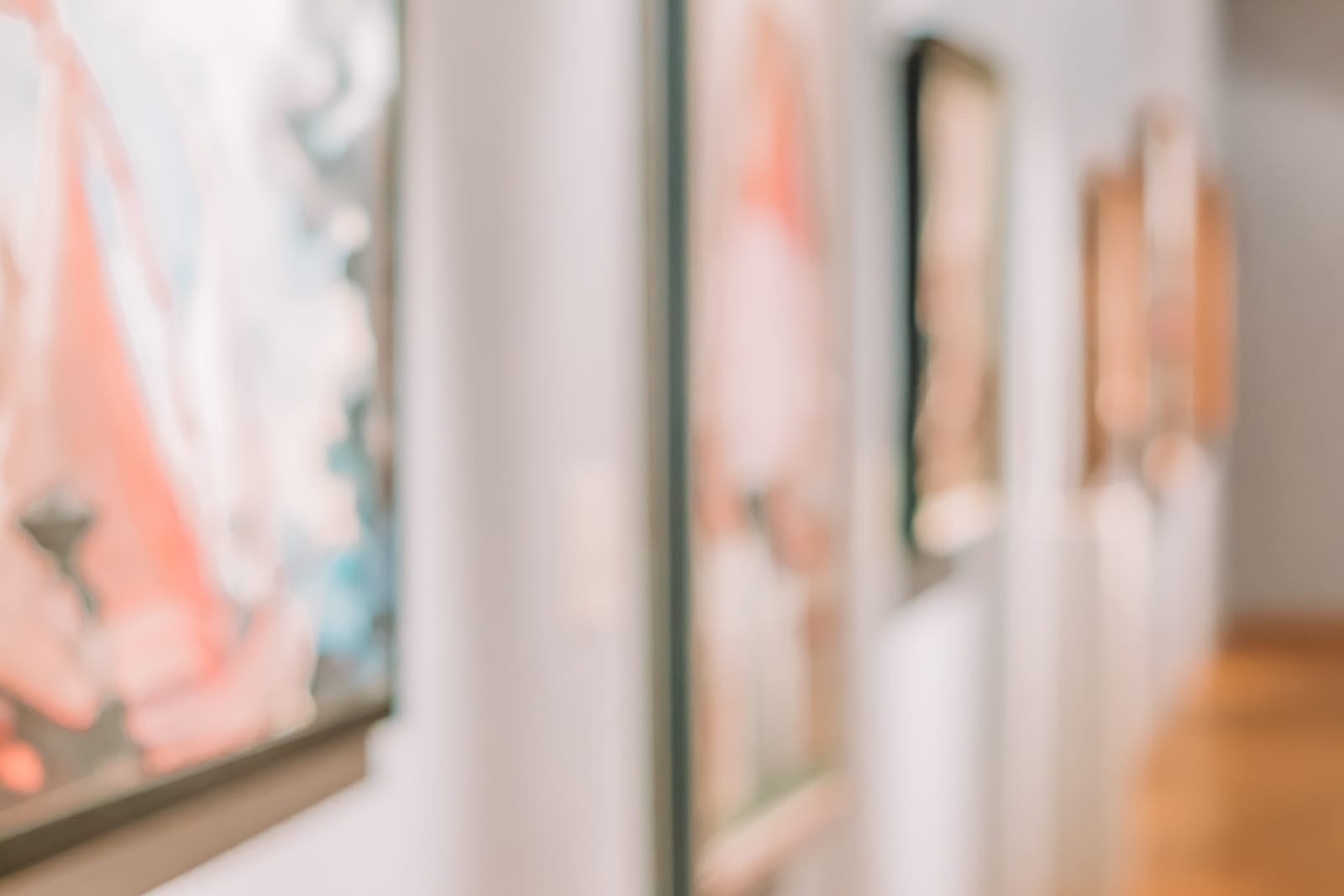 This is probably one of our favourite places in the city and easily one of the best things to do in Kharkiv. It's free to the public, which is always nice.
To top it all off, some of the art is actually for sale. So, you could easily leave with the best souvenir of all time.
10.) The Pokrovsky Cathedral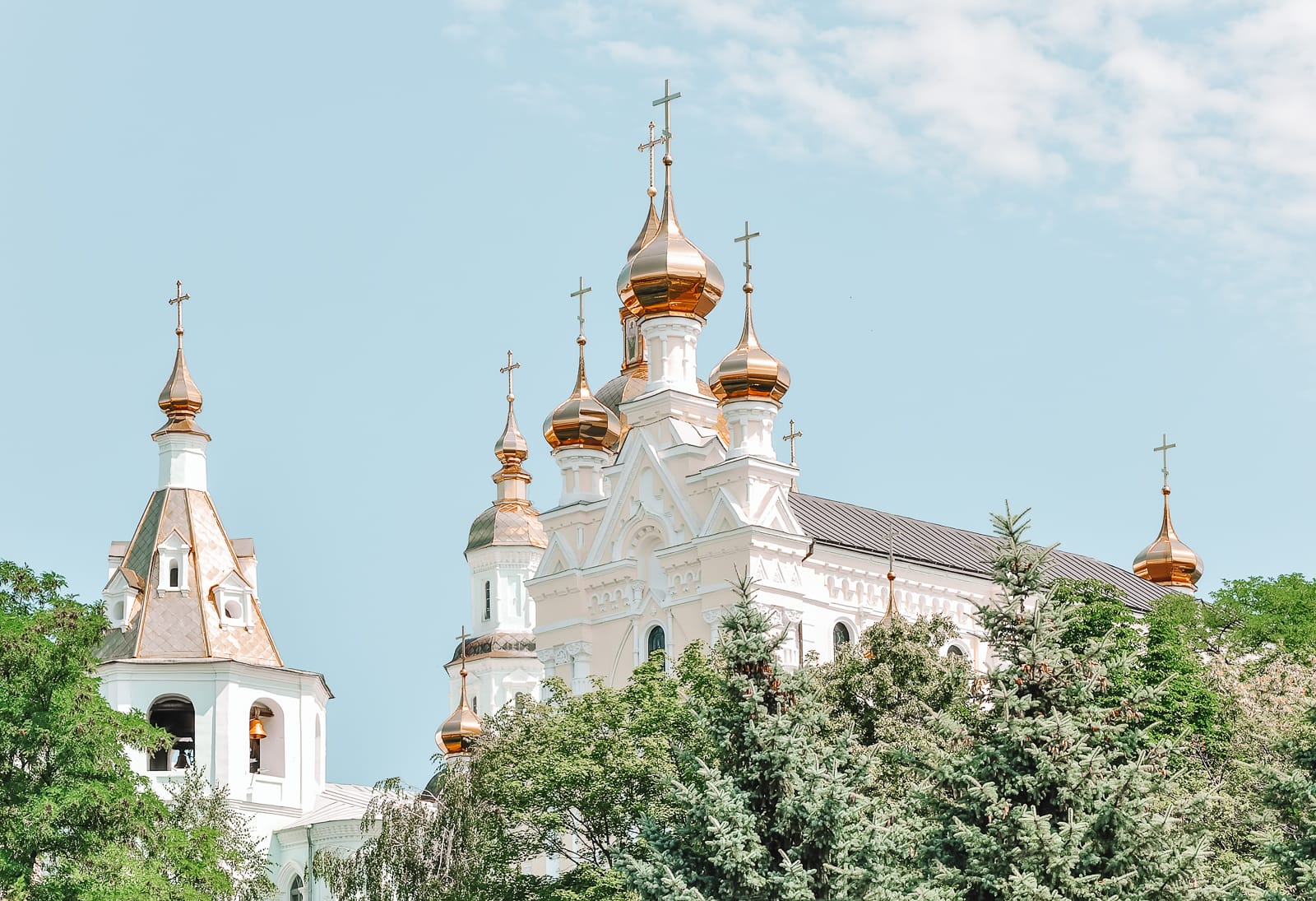 This cathedral looks like it's straight out of a fairy tale. It's absolutely stunning to see in person. Especially early in the morning when the sun begins to rise.
11.) Kharkiv Historical Museum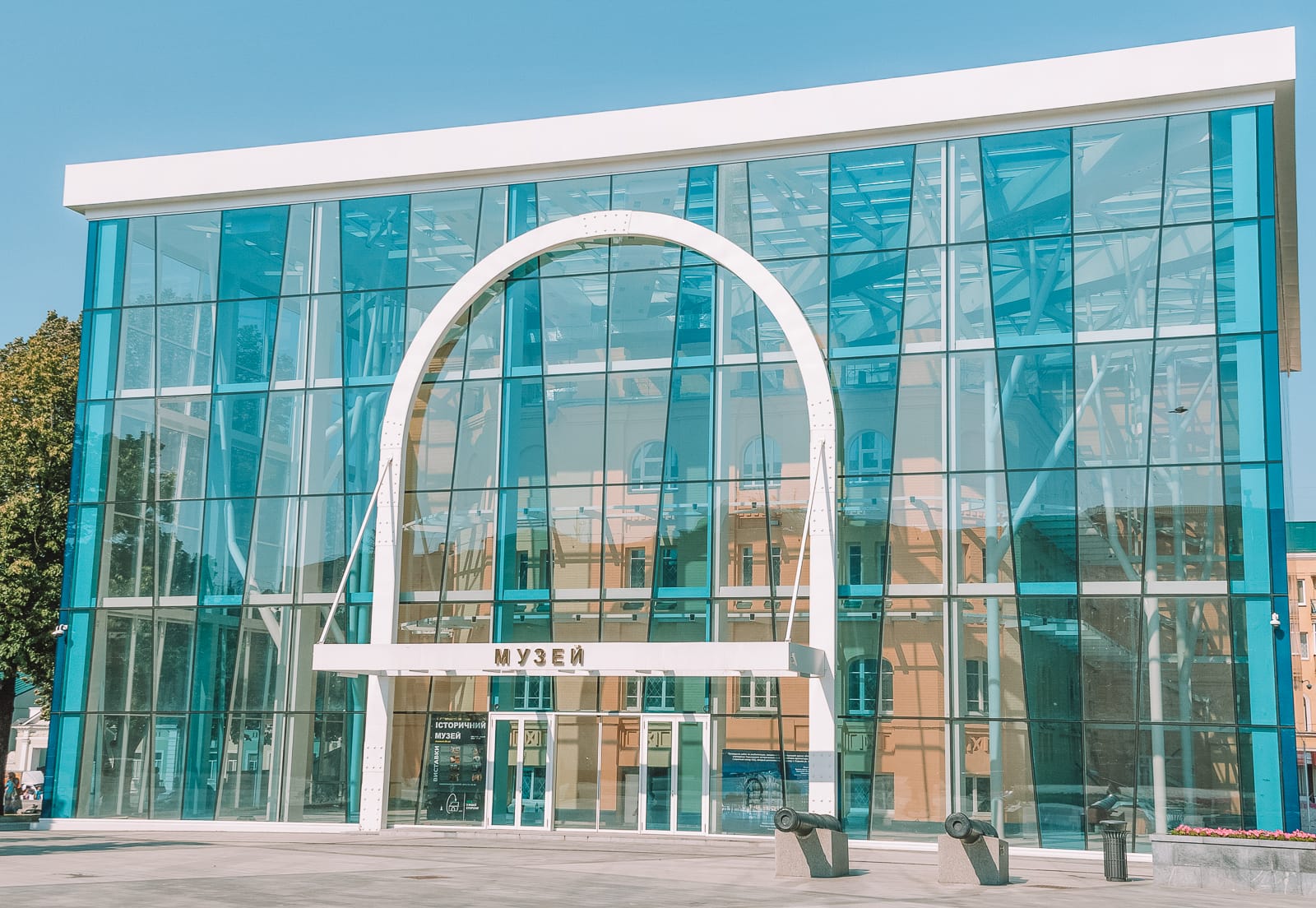 The Kharkiv Historical Museum is four floors of amazing artifacts. It's like being transferred back in time.
It's by far one of the best things to do in Kharkiv as there are so many unique pieces from different eras. You could spend half a day here taking in all of Kharkiv's history.
12.) Strilka Square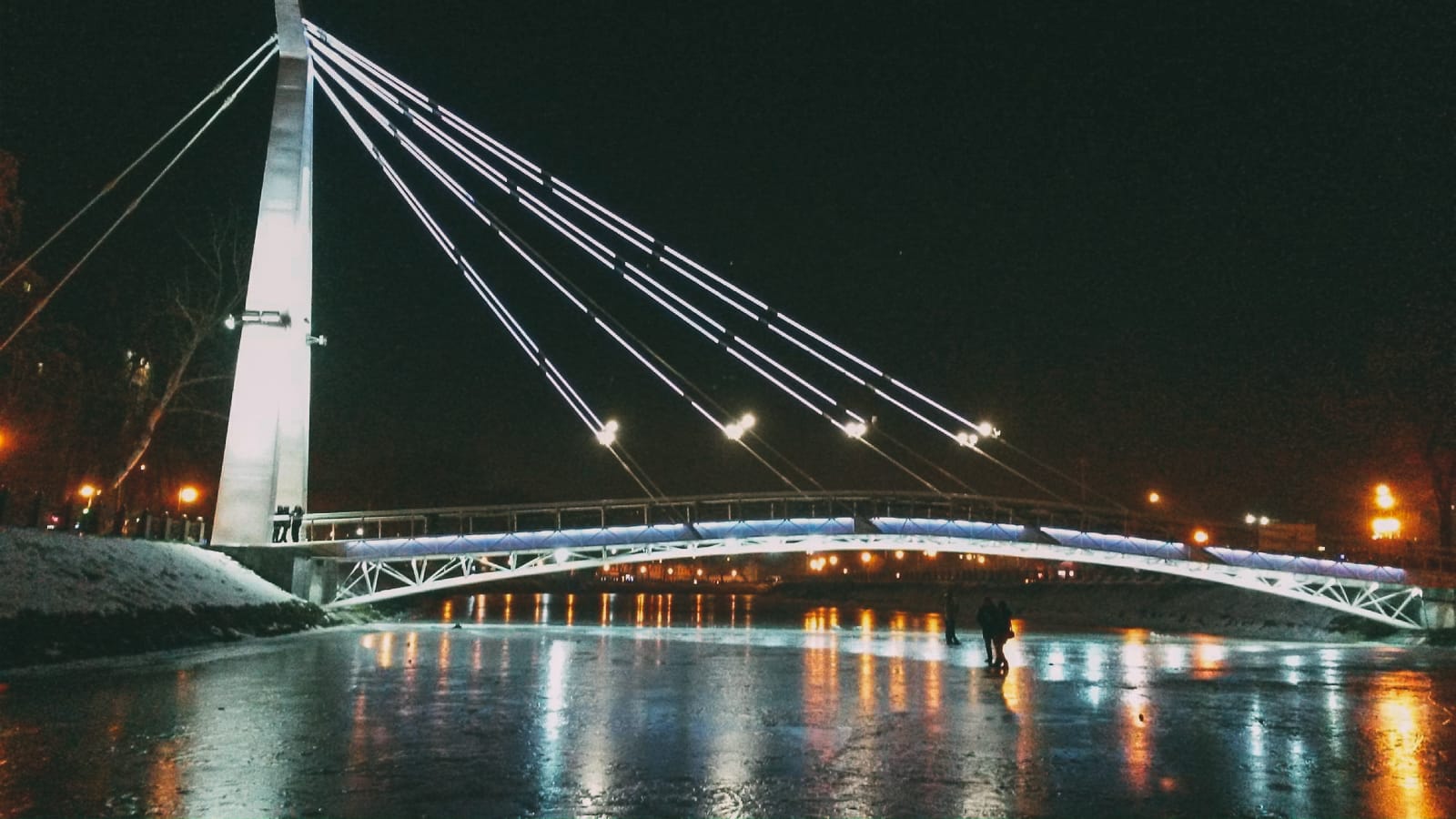 This place is absolutely gorgeous in spring time! It's so peaceful and serene, you forget you're in the city. You should also check it out in the winter time as well, when the river freezes over.
13.) Lovers Fountain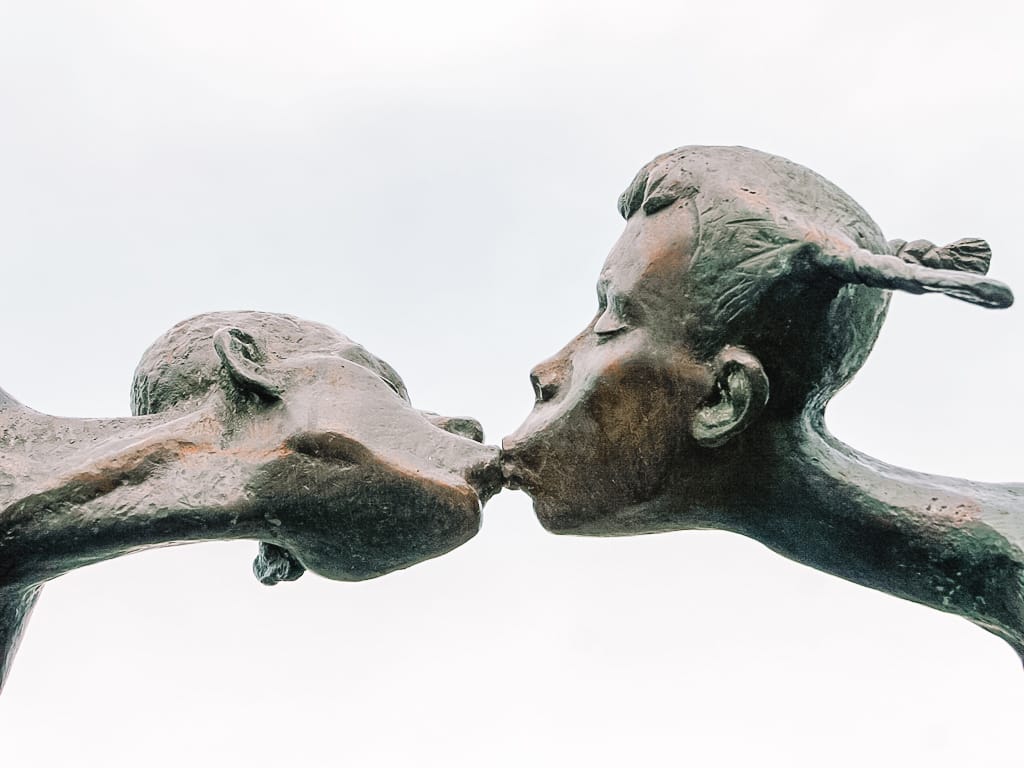 I'm not sure how a romantic comedy hasn't been created around this fountain yet. It's a favorite place for honeymooners, proposals and it's wonderful for people watching.
14.) Pokrovskiy City Park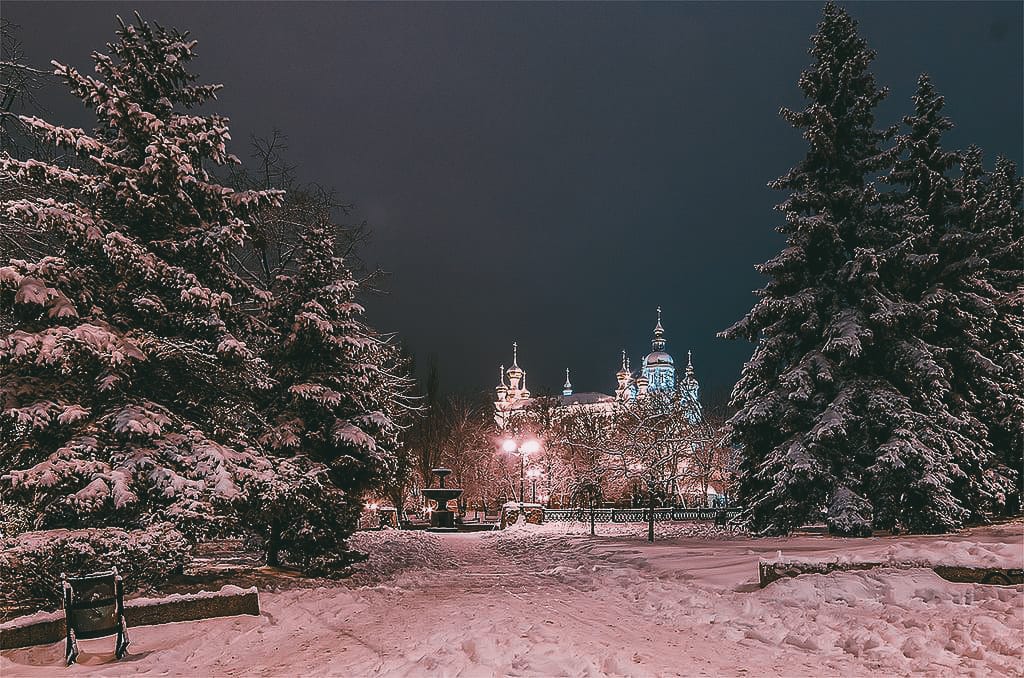 This is an incredibly small park but it's definitely worth visiting and, we reckon, a little under-rated.
Save this place for one of your last days. It's the perfect place to walk around, relax and reflect on your trip. It's quiet, peaceful and near the center of everything so as you walk around the memory of all the places you've seen so far flood back into your memory.
15.) Sculptures Garden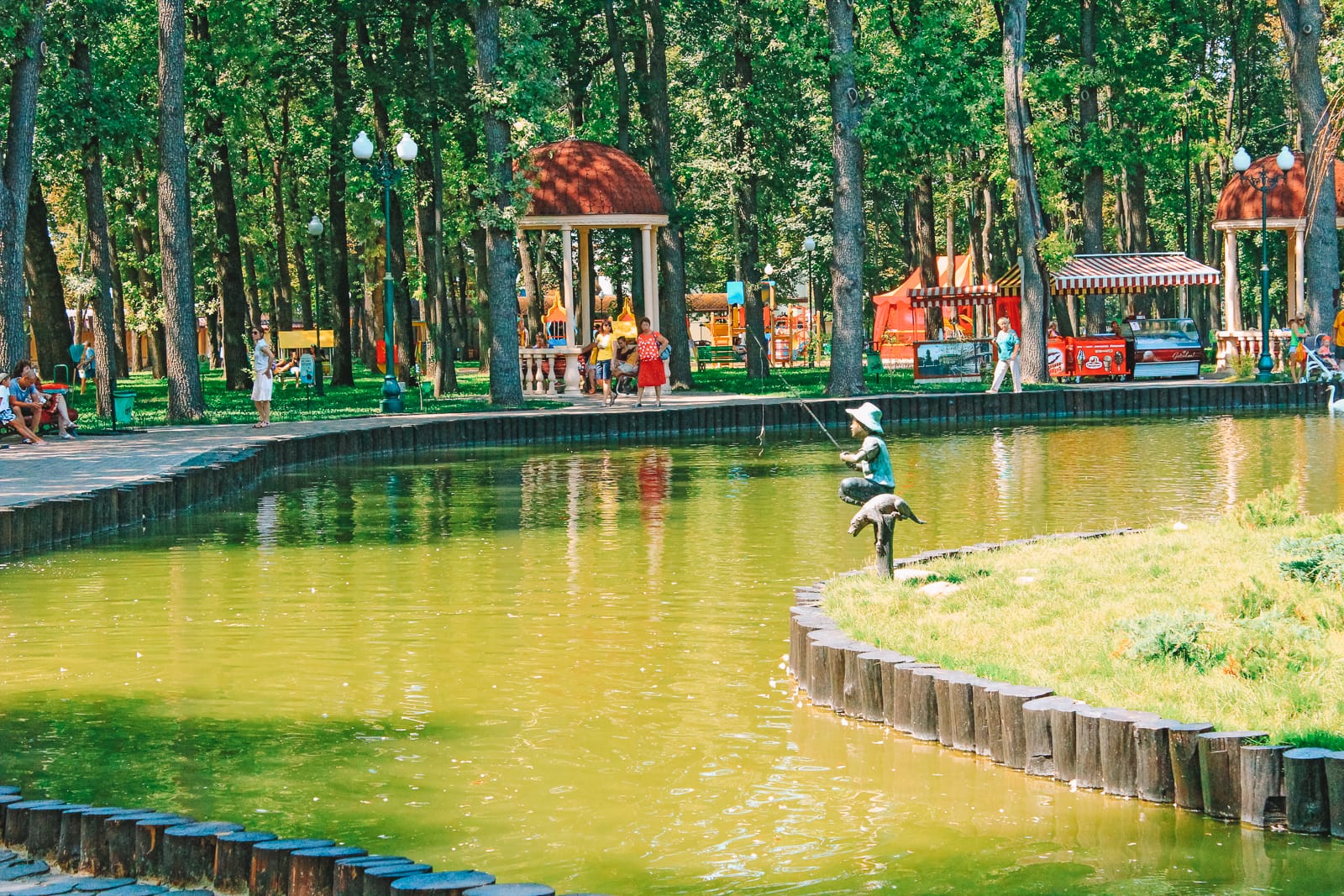 How cute are these monkeys? Sculpture Park is full of fun and unique sculptures like this one. They have so many cute and fun details. It's something of an unexpected park but still one of the best things to do in Kharkiv.