While places like Barcelona, Madrid and Seville are at the top of everyone's list of places to visit in Spain, Granada has also become a firm favourite with many travellers and tourists the world over including yours truly. And don't get me wrong, the city is amazing but some of the best day trips from Granada are a brilliant way to pack in some more of Spain's amazing beauty!
While Granada itself is charming and still retains an 'authentic Spanish' feel, it is also the perfect base point for exploring the many pretty towns and cities that can be found here.
With all that said, here are the 15 best day trips from Granada.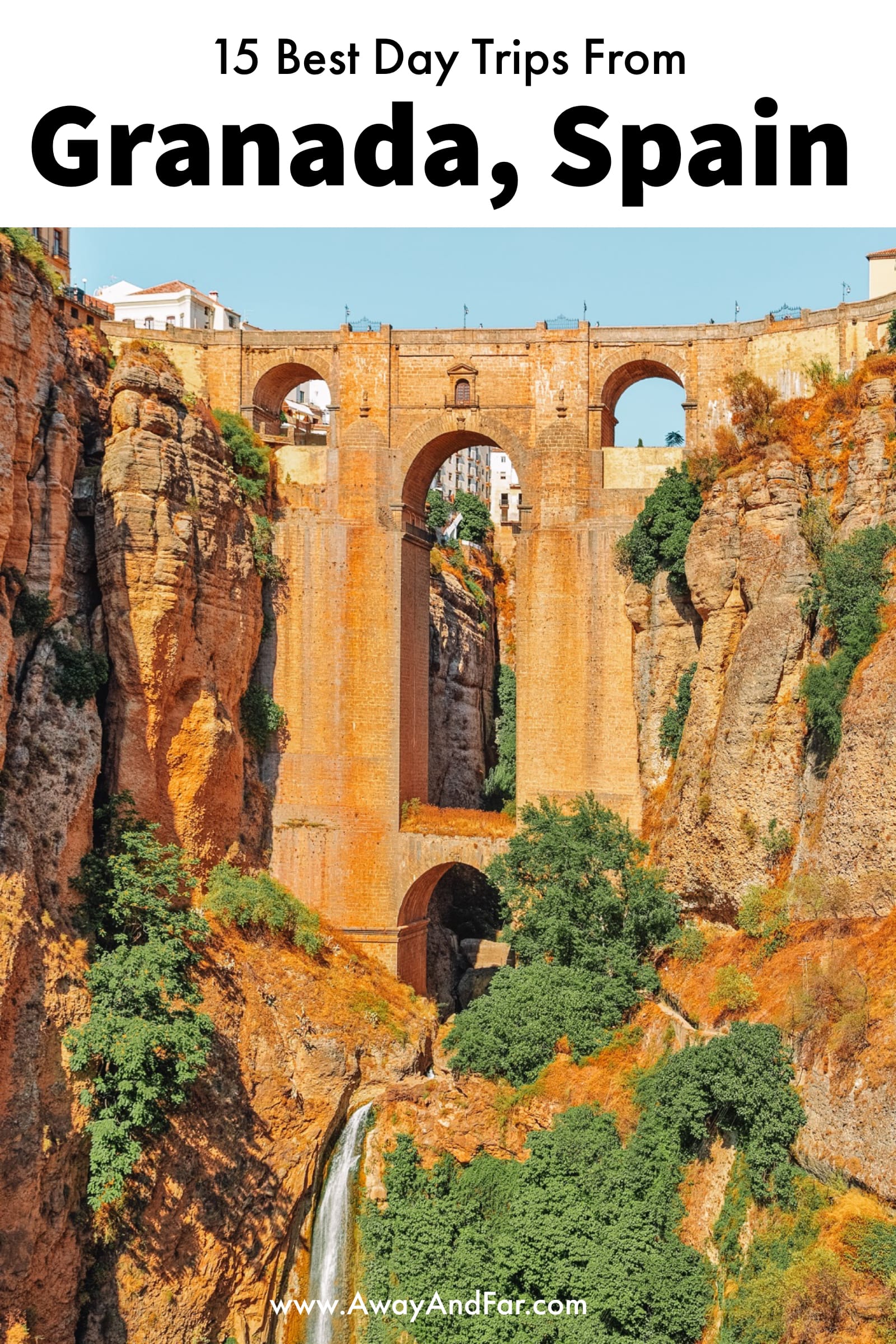 1.) Sierra Nevada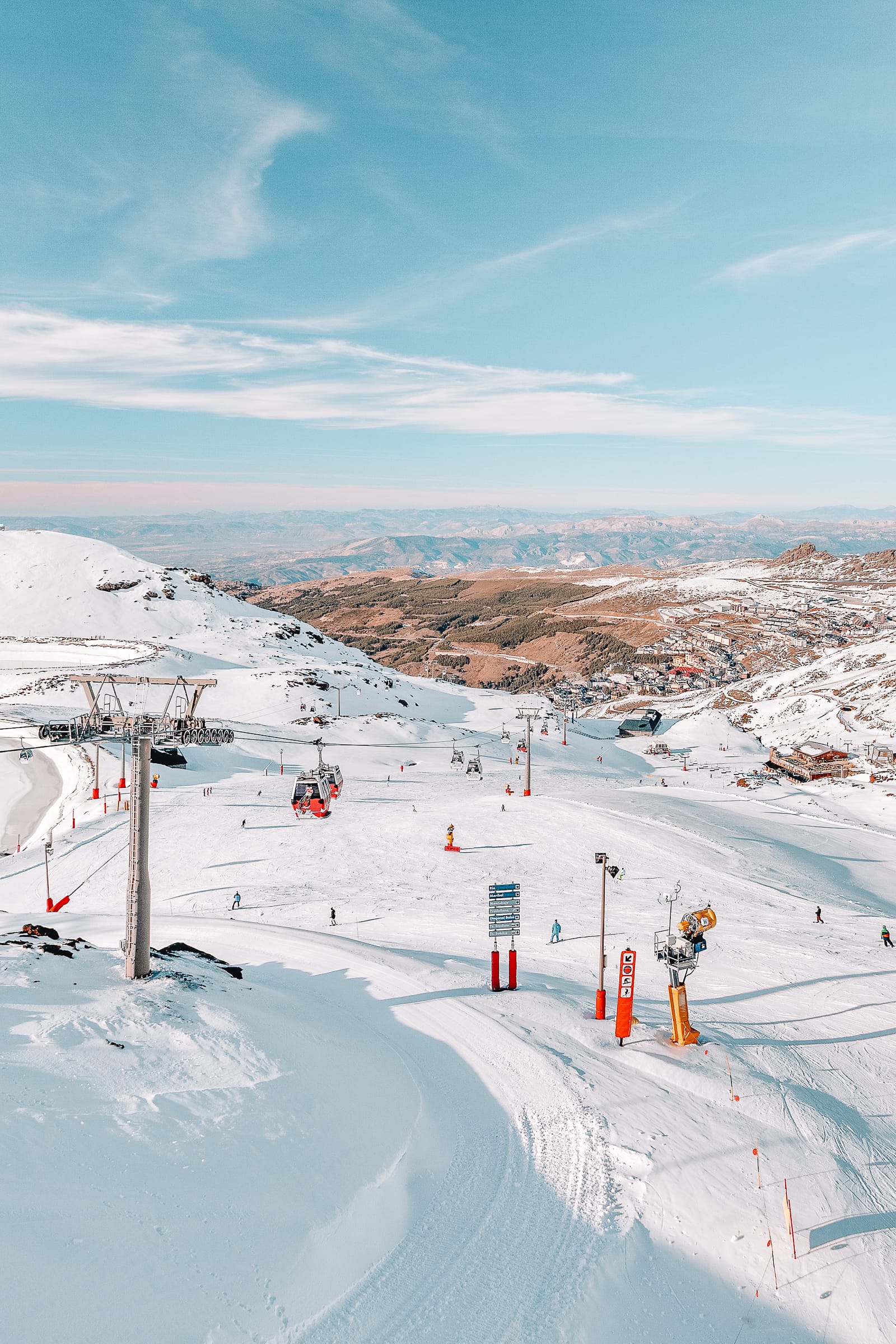 No matter where you are in Granada, Sierra Nevada can usually be seen and on clear days the views are particularly amazing as it overlooks the Alhambra.
The fact that in winter Granada can reach temperatures of 18 degrees and Sierra Nevada is available for skiing only 40 minutes away makes this the perfect place for both a city and ski break.
Take the bus and enjoy the ski resort of Pradollano or outside of ski season there are many outdoor activities still here including horse trekking, mountain biking and climbing.
It's one of the best day trips from Granada if you fancy the best of both worlds.
2.) Marbella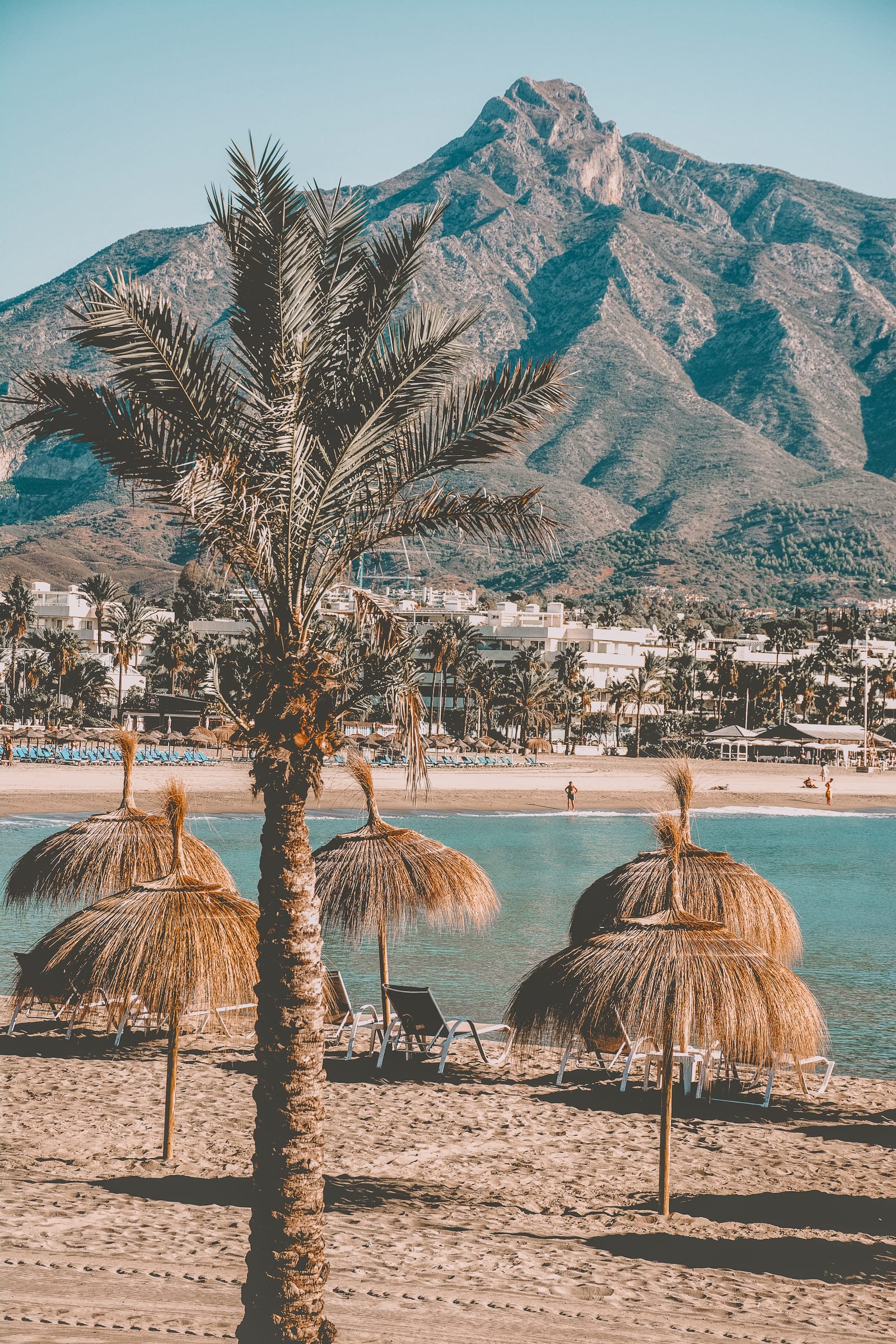 This area of the Malaga province is the perfect place to visit if you want to sample fine food, shop in designer stores and marvel at the impressive yachts docked on the marina of Puerto Banus.
Here you can relax on the golden beaches, take a walk along the harbour and eat at one of the many fine restaurants, including Pikaro – a laid back restaurant with stunning sea views and amazing gastro style food.
3.) Competa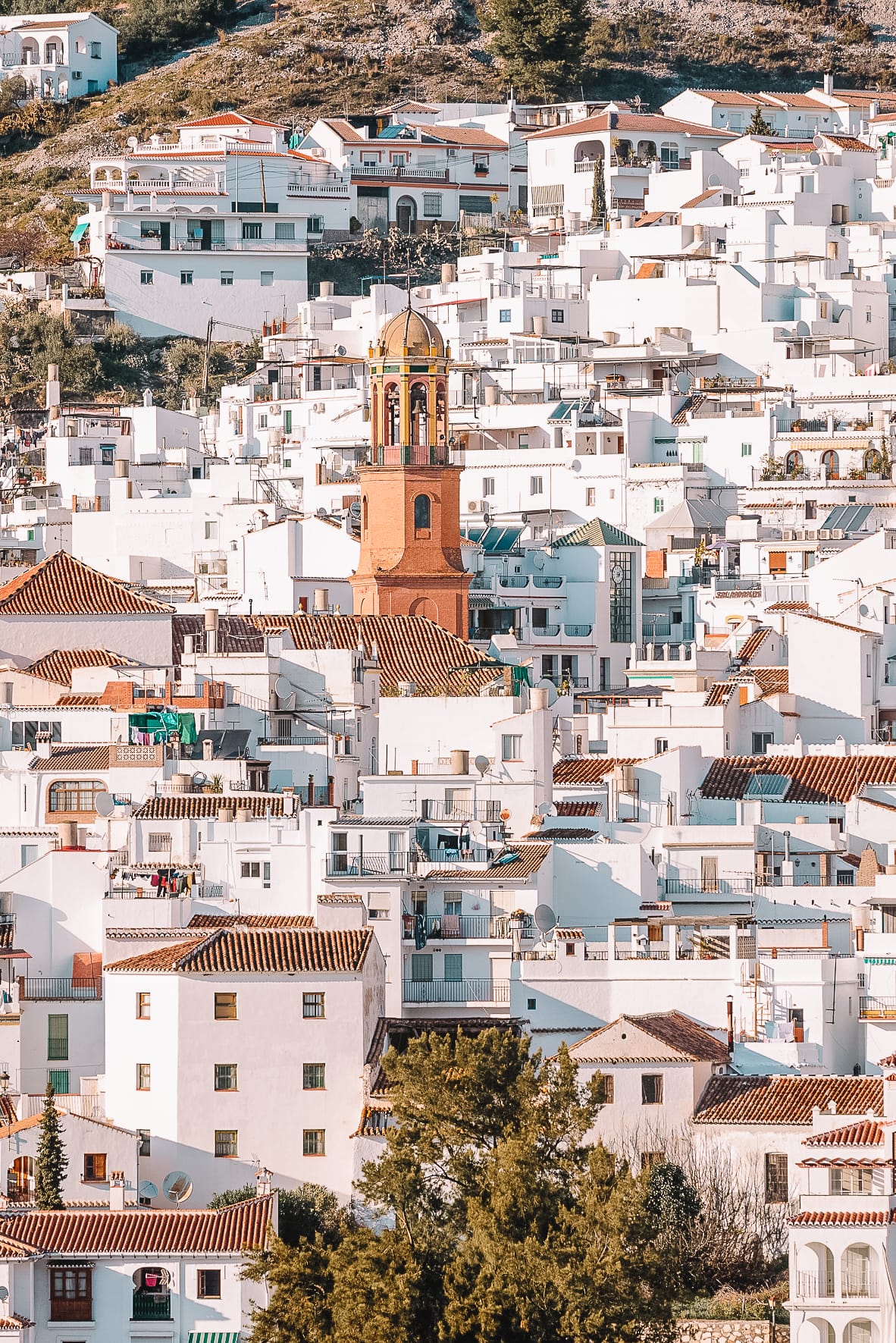 The area of Competa and the surrounding Axarquia region is full of natural beauty, chilled out squares and an abundance of wildlife.
Here you can take a walk through the long and winding streets which are surrounded by almond trees or visit the 4000-hectare wildlife reserve which is where the mountainscape of Sierra Almijara can also be found.
The beaches here are located in the south and are some of the most beautiful in the area.
4.) Frigiliana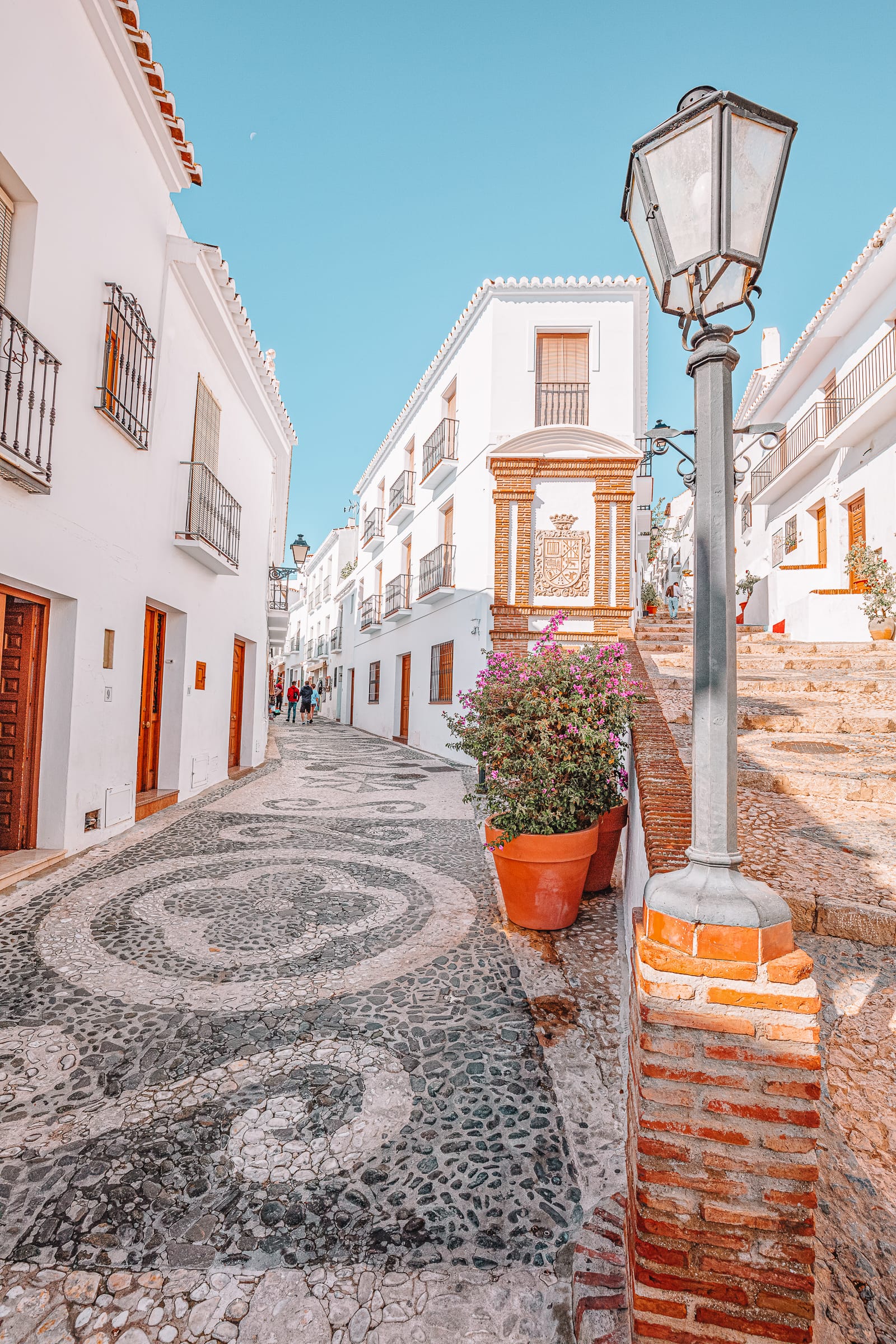 Labelled as 'one of the most beautiful villages in Spain' Frigiliana is a must-see place and one of the best day trips from Granada.
With beautiful whitewashed houses and the award-winning Mudéjar neighbourhood to walk through, this area is the perfect place to get some amazing pictures and enjoy spectacular views.
There's no perfect way to take them in then by relaxing at one of the many rooftop terrace bars, just be warned as the area is built on a hillside making some of the street rather steep.
5.) Nerja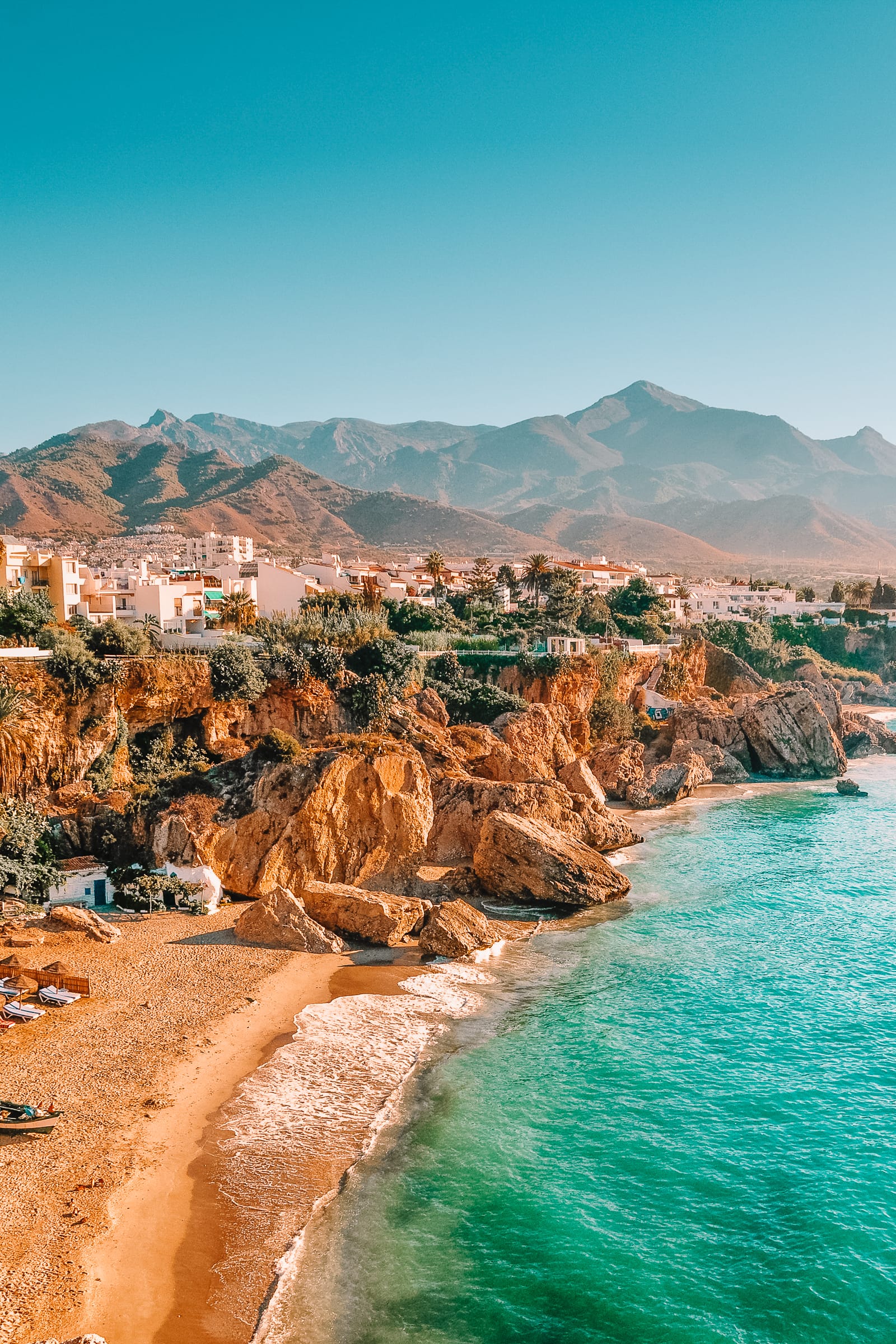 An area of Spain that I haven't enjoyed for many winters, Nerja is situated right on the Costa Del Sol coastline and is home to the picture-perfect Balcon de Europa (Balcony of Europe).
The narrow, cobbled streets are full of bars, restaurants and boutique shops while the beach area offers a quiet retreat and a chance to enjoy the sunshine with a good book.
If you are feeling hungry, Sevillano's serve mouth-watering food set in a traditional lively atmosphere, the Tinto Verano here is also particularly good on a hot summer's day.
6.) Malaga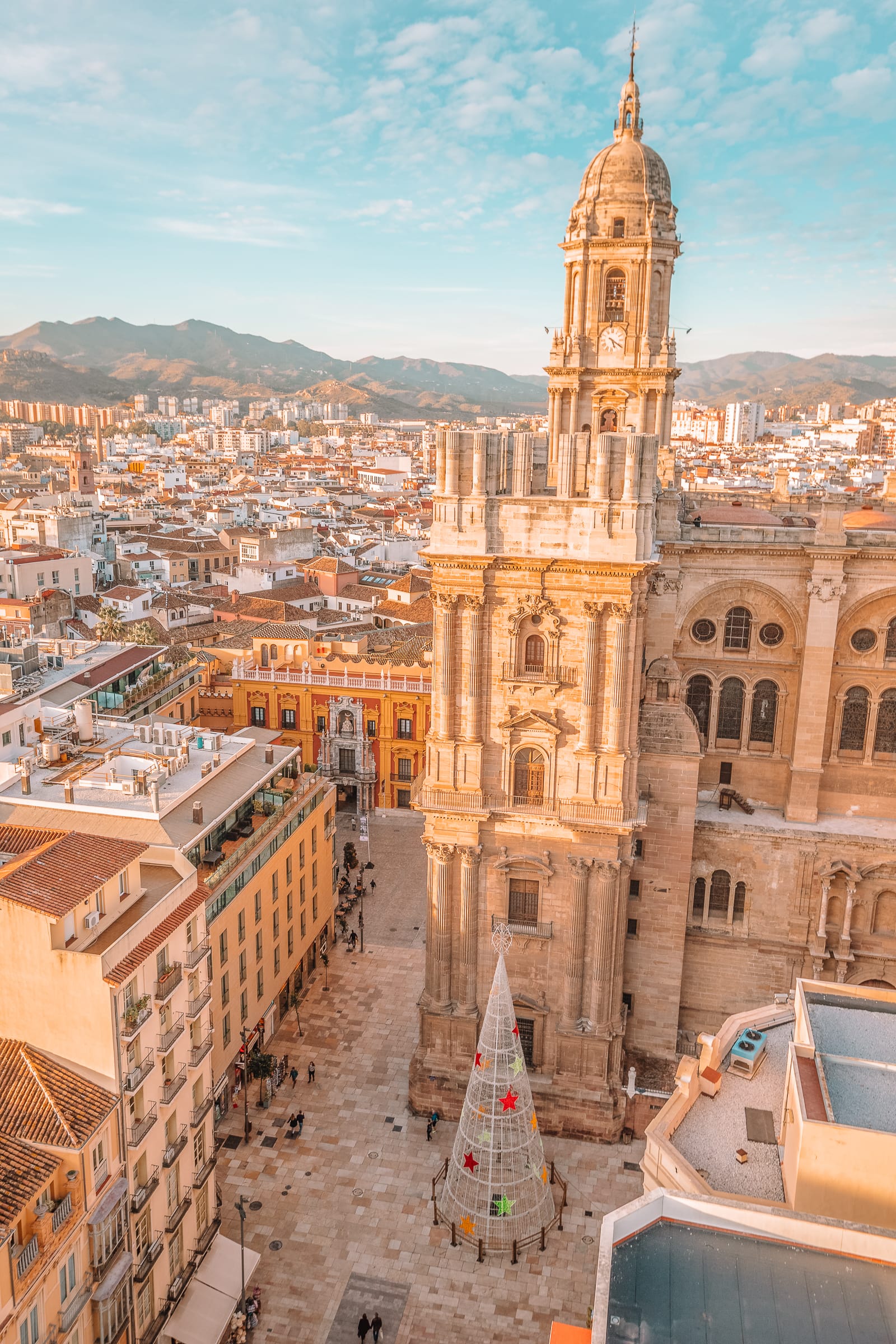 One of the best day trips from Granada would not be complete without a visit to Malaga City. Many people only know the city for its busy airport without going to explore the area's culture and fascinating history.
Getting arty at the Pablo Picasso Museum, visiting the Gibralfaro castle or simply watching the boats along the port are just some of the many activities to do here.
7.) Almuñécar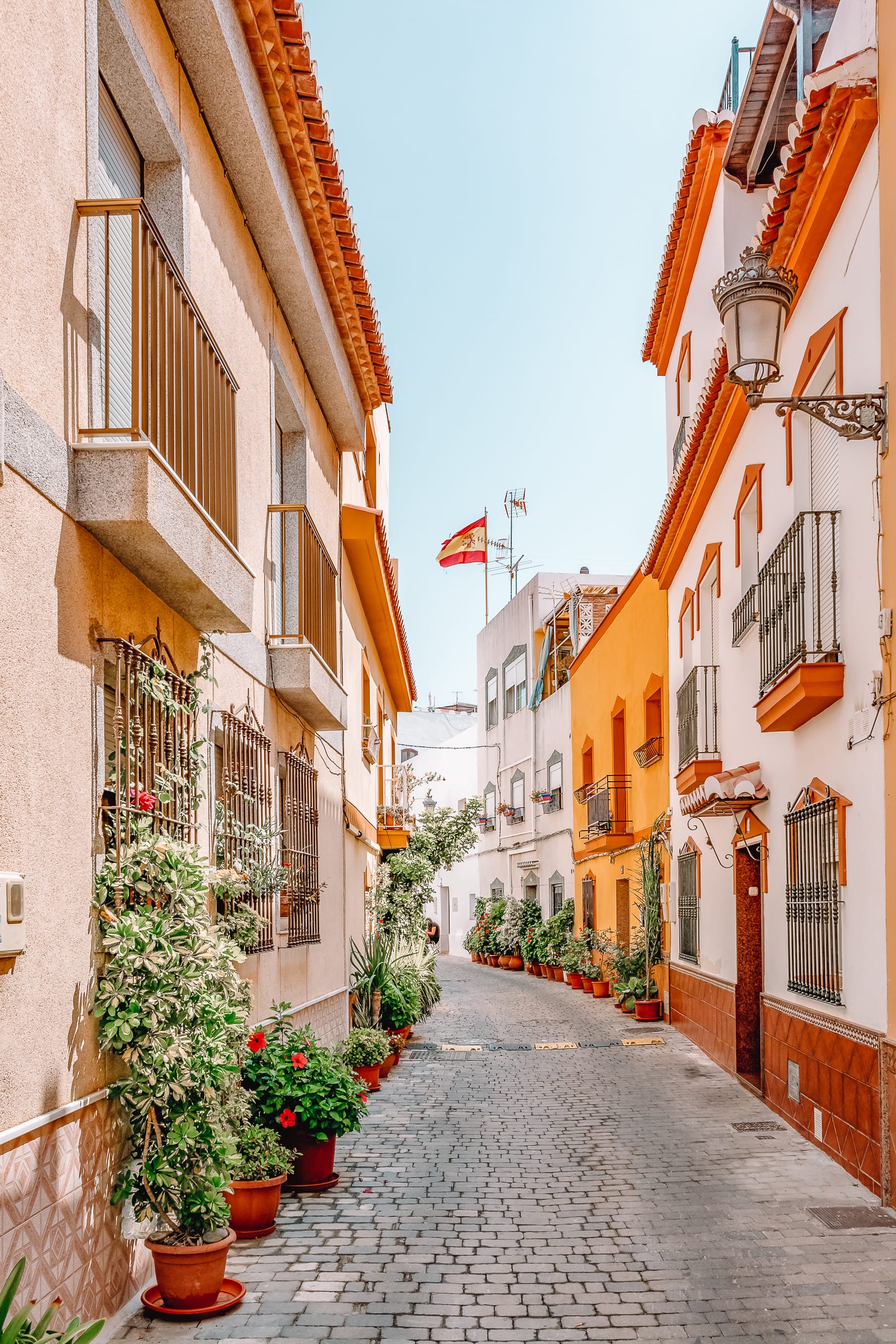 Accessible by bus from Granada, Almunecar is a charming beachside town with quaint streets and traditional tapas bars.
If you want to pick up a bargain, take a trip here on Friday and visit the market which sells everything from food, clothes, souvenirs and electronics.
While you're in the area make sure you visit San Miguel Castle. Although it is (slowly) being reconstructed, the castle's exterior is particularly impressive and offers great views with a small museum inside that contains artefacts from different times in history.
8.) Ronda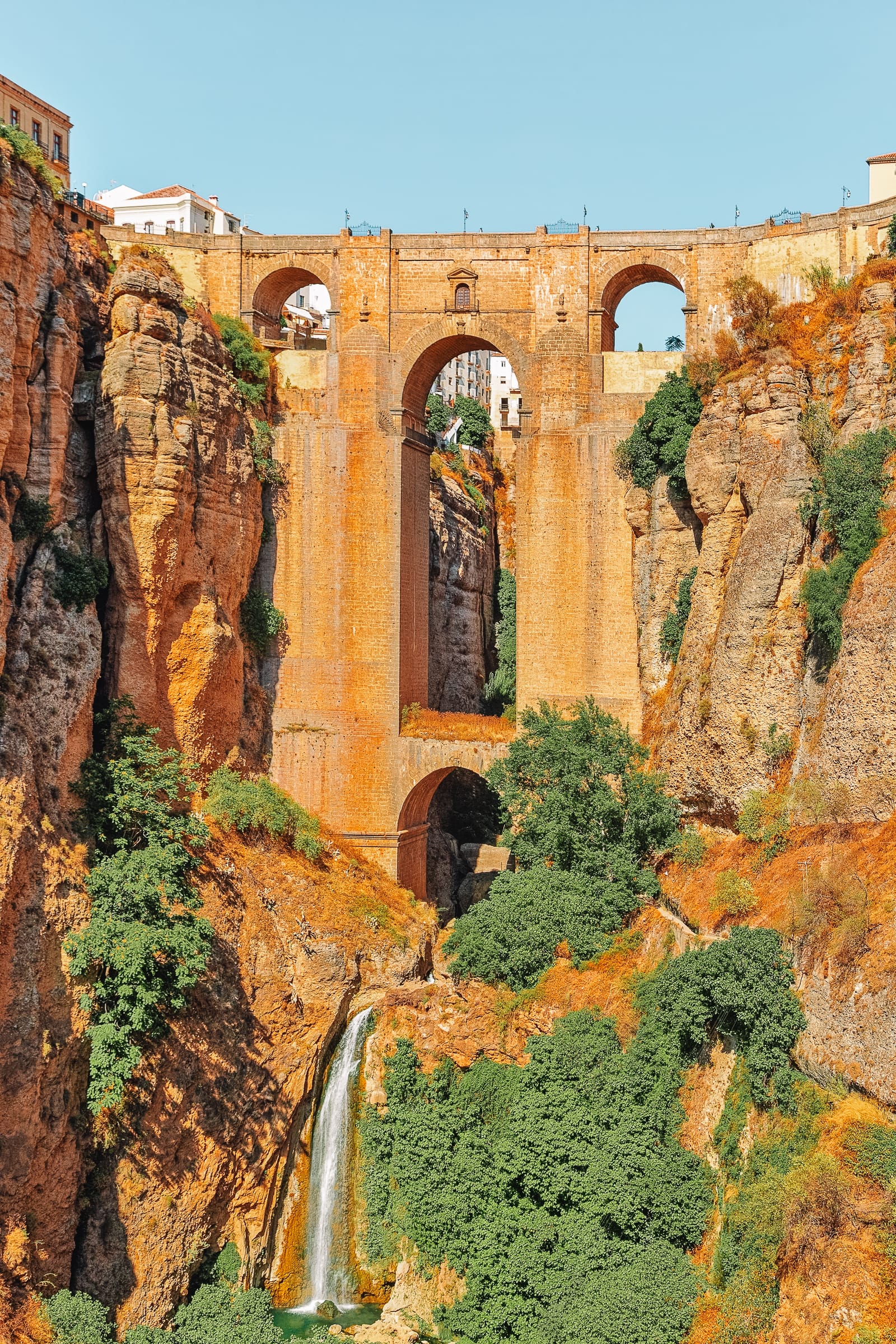 Ronda is a beautiful town located on the east side of Granada and is perched on top of a mountainside overlooking a raven.
Although it takes nearly two hours to reach, it is one of the best day trips from Granada and is often regarded as one of the most photogenic cities in Spain. The main attraction, of course, being the bridge over the huge gorge joining the two parts of the city.
The cobbled streets, amazing mountainside views and the fact that was favoured by Earnest Hemmingway is all the more reason to visit this picture-perfect town.
9.) Lecrin Valley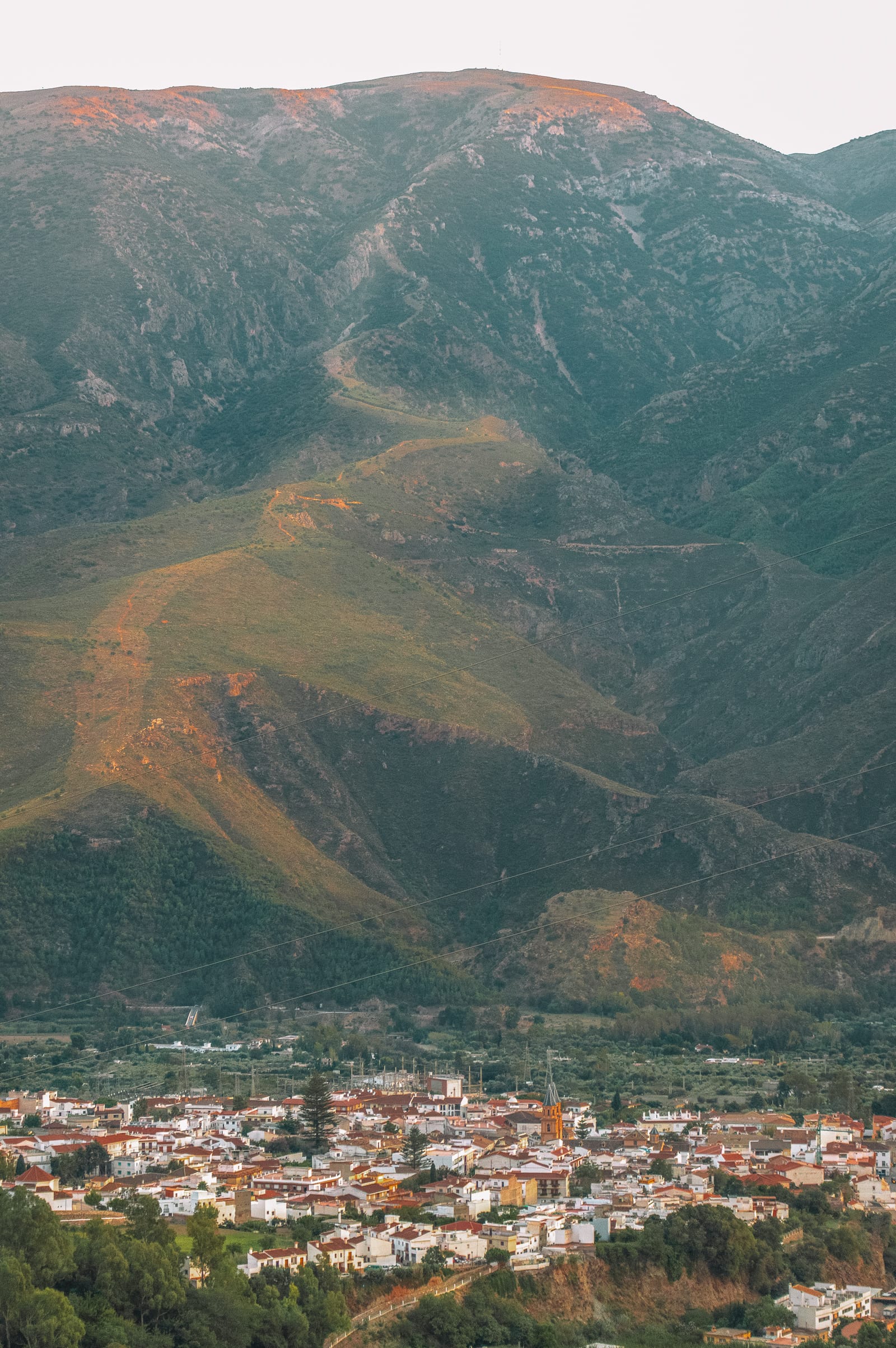 This pretty valley is full of lush landscapes, quaint villages and unspoilt nature which is relatively unseen in the more popular areas.
Take a stroll through the charming villages and stop off at Bodegas Señorío de Nevada, just 15 minutes from Restábal. The bodega offers guided tours, wine tasting courses and an interesting dining experience in the contemporary restaurant.
10.) Gibraltar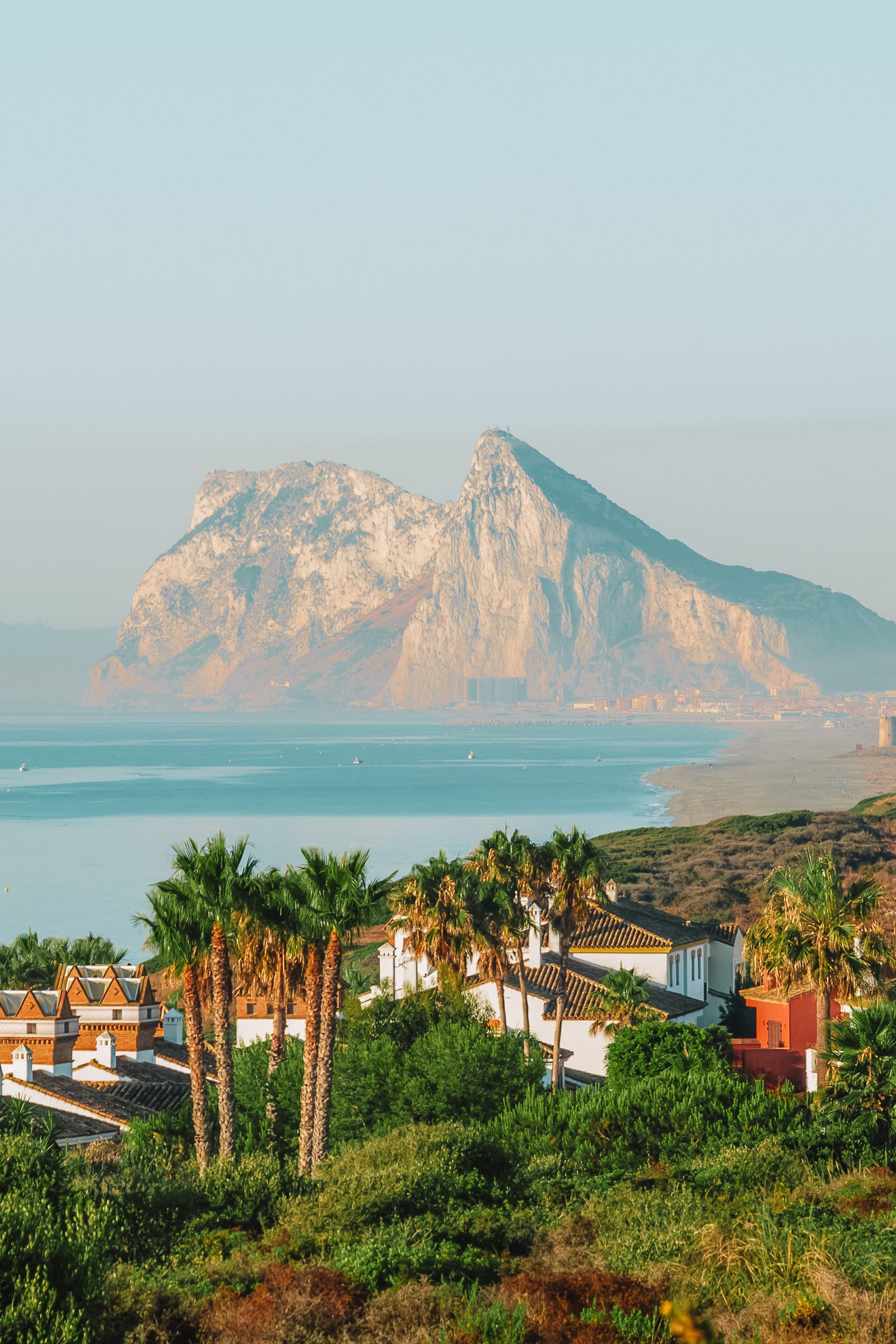 An interesting place to visit, this predominantly big rock is actually more English than Spanish. Although Spanish is widely spoken the official language is English and here you can still see red post boxes, double-decker buses and fish and chip shops.
A must-do is to take a guided tour to the top of the rock and experience the amazing views looking out to sea from the viewing platform. Beaware of the monkeys though – they're cheeky and will happily relieve you of your snacks, sunglasses and any knick-knacks you have if you aren't paying attention.
11.) Motril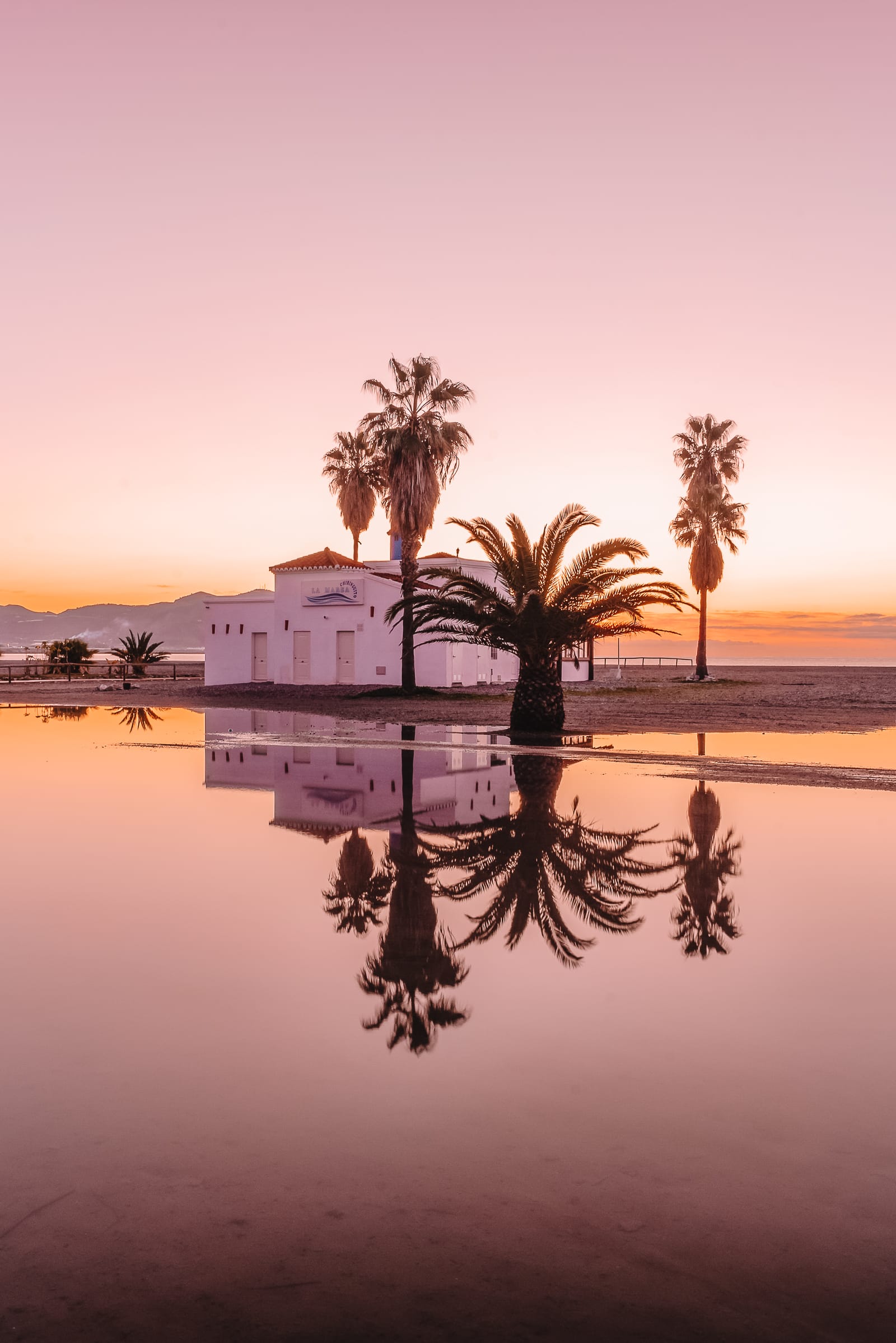 Often overlooked and a real hidden gem, Motril is easily accessible by bus and is one of the best day trips from Granada to take in any season.
Motril is quite a large town that has still managed to retain a lot of Spanish charm and feels like you are apart of the local life. Apart from the many tapas bars to try out, there is also a port to walk by, the beautiful Poniente Beach to sunbathe on and even an area to go birdwatching at the Charca de Suárez Nature Reserve.
12.) Almeria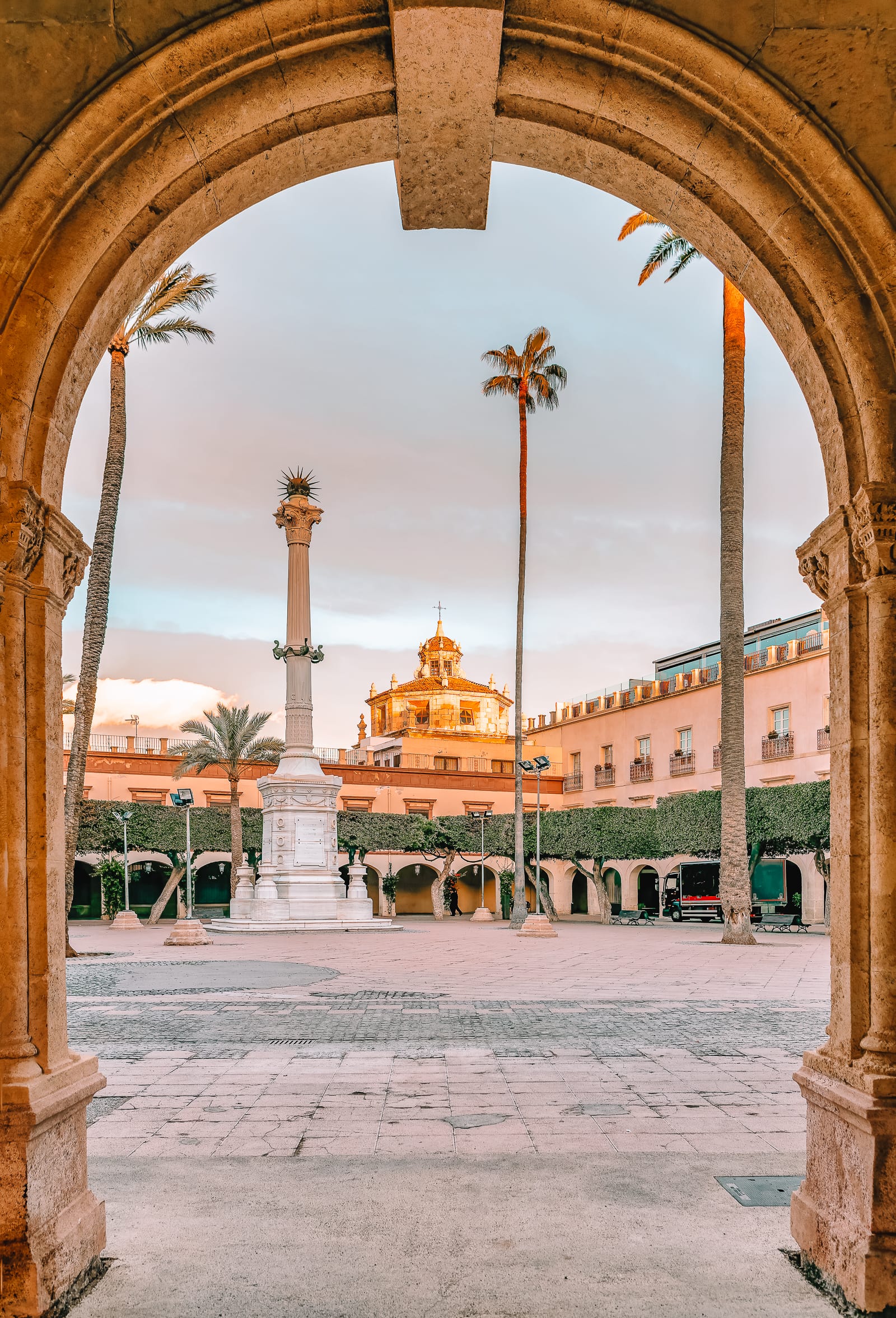 This area is great to come for a day trip and is a slightly more laid back than the neighbouring province of Malaga.
In Almeria town, there are a great selection of galleries, shops and museums as well as lots of pretty squares to sit and enjoy a coffee in.
Along the east side of the city is the natural park of Cabo de Gata – one of the most natural and ecologically rich coast which is perfect for hikers, nature lovers and bird watchers.
WANT MORE ON ALMERIA? Check out all the amazing things to do in Almeria in this post here.
13.) El Caminito del Rey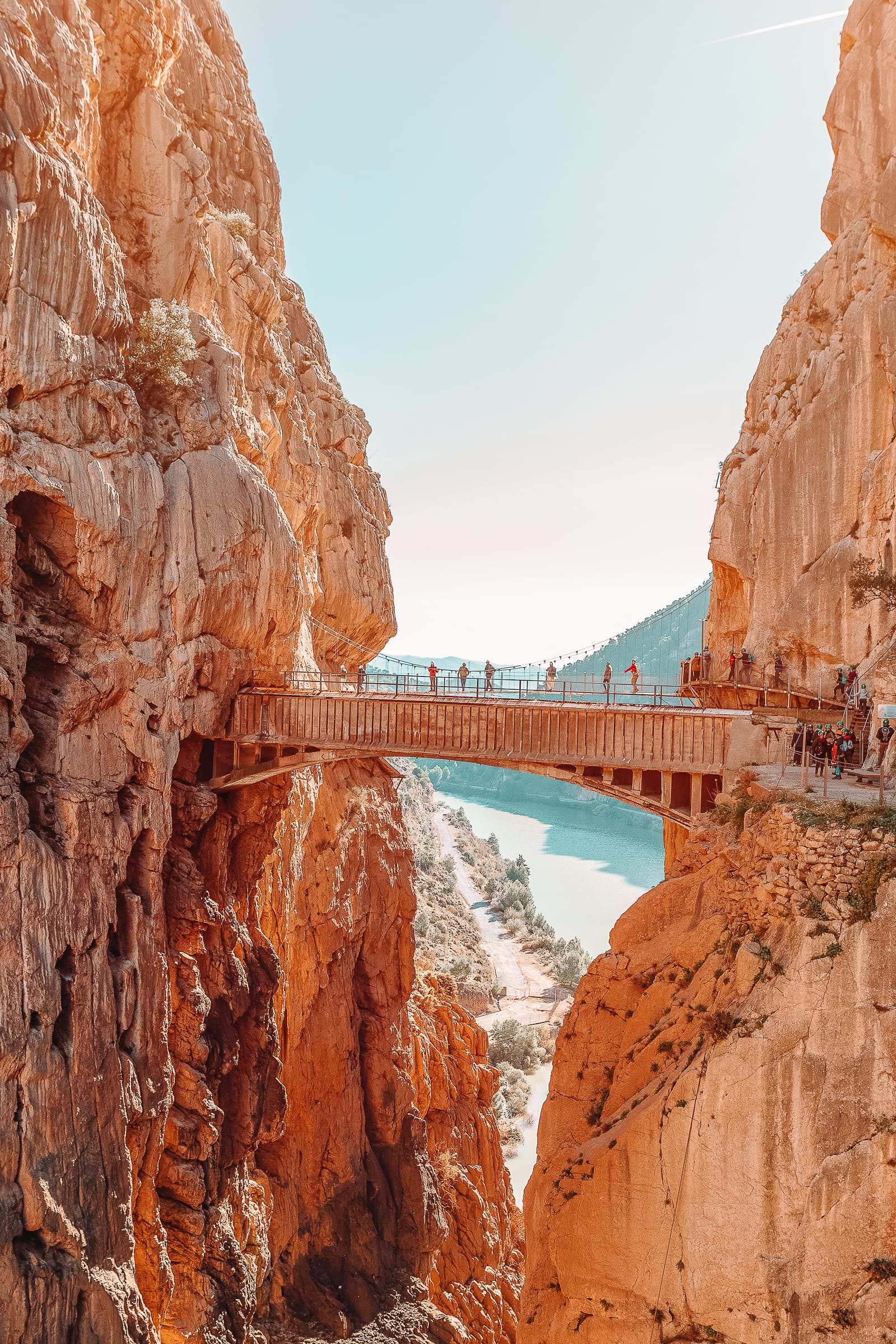 This hiking trail is not for the faint-hearted, but the views and places of interest that you see along the way certainly make it worthwhile.
The route is now much safer than what was originally here, and the route follows the cliffs and rocks of El Chorro Gorge. It's truly one of the best day trips from Granada if you enjoy hiking and natural scenery.
14.) Sacromonte Caves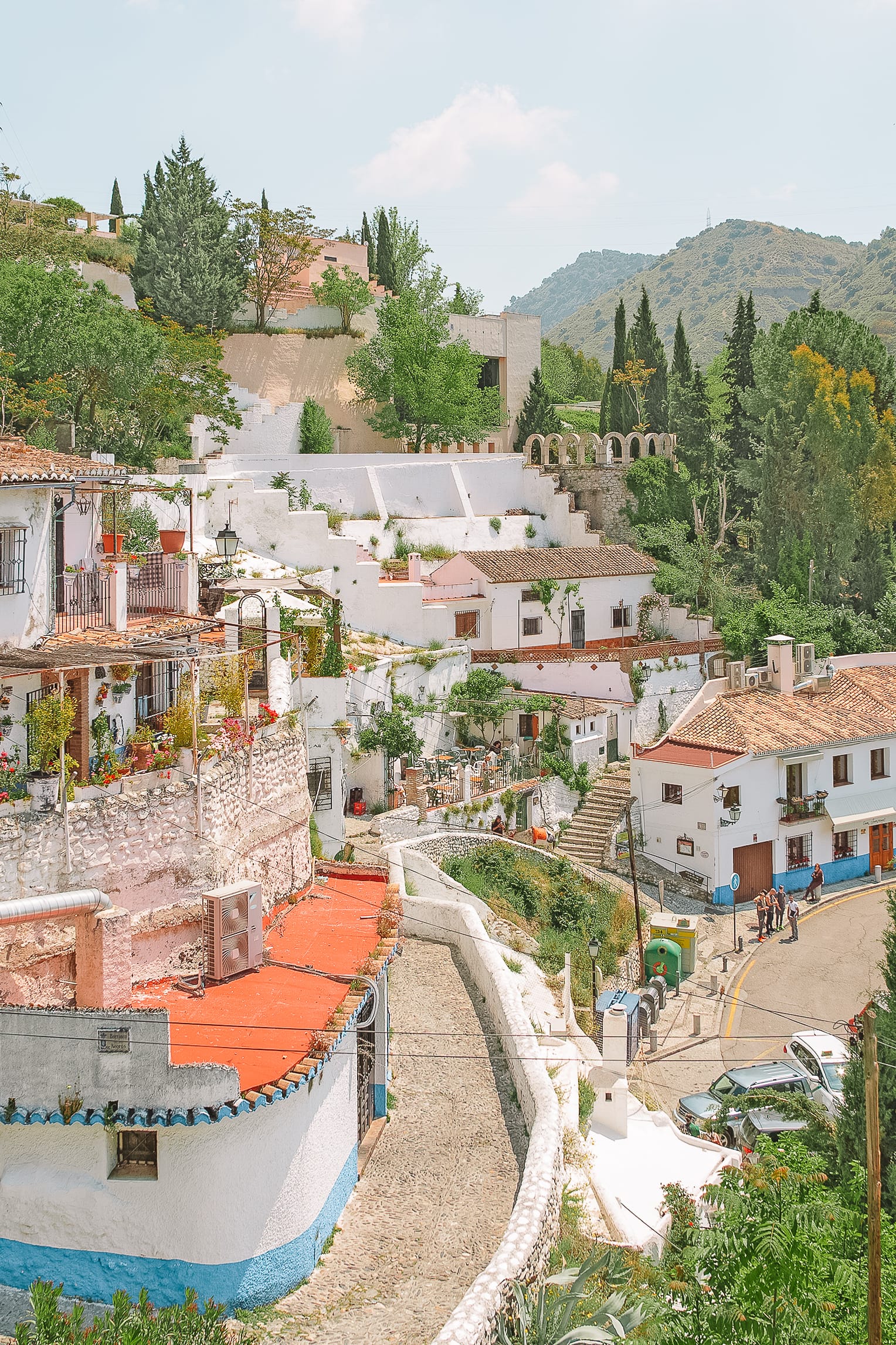 This area can be found at the eastern edge of Granada and is one of the most usual areas here mainly because many residents live in caves rather than houses.
It has pretty much been like that since the 16th century except the caves are now furnished with all the modern amenities you would expect.
In Sacromonte be sure to also check out traditional flamenco dancing which takes place in and around the caves and is a real highlight for anyone visitors evening.
15.) Jaen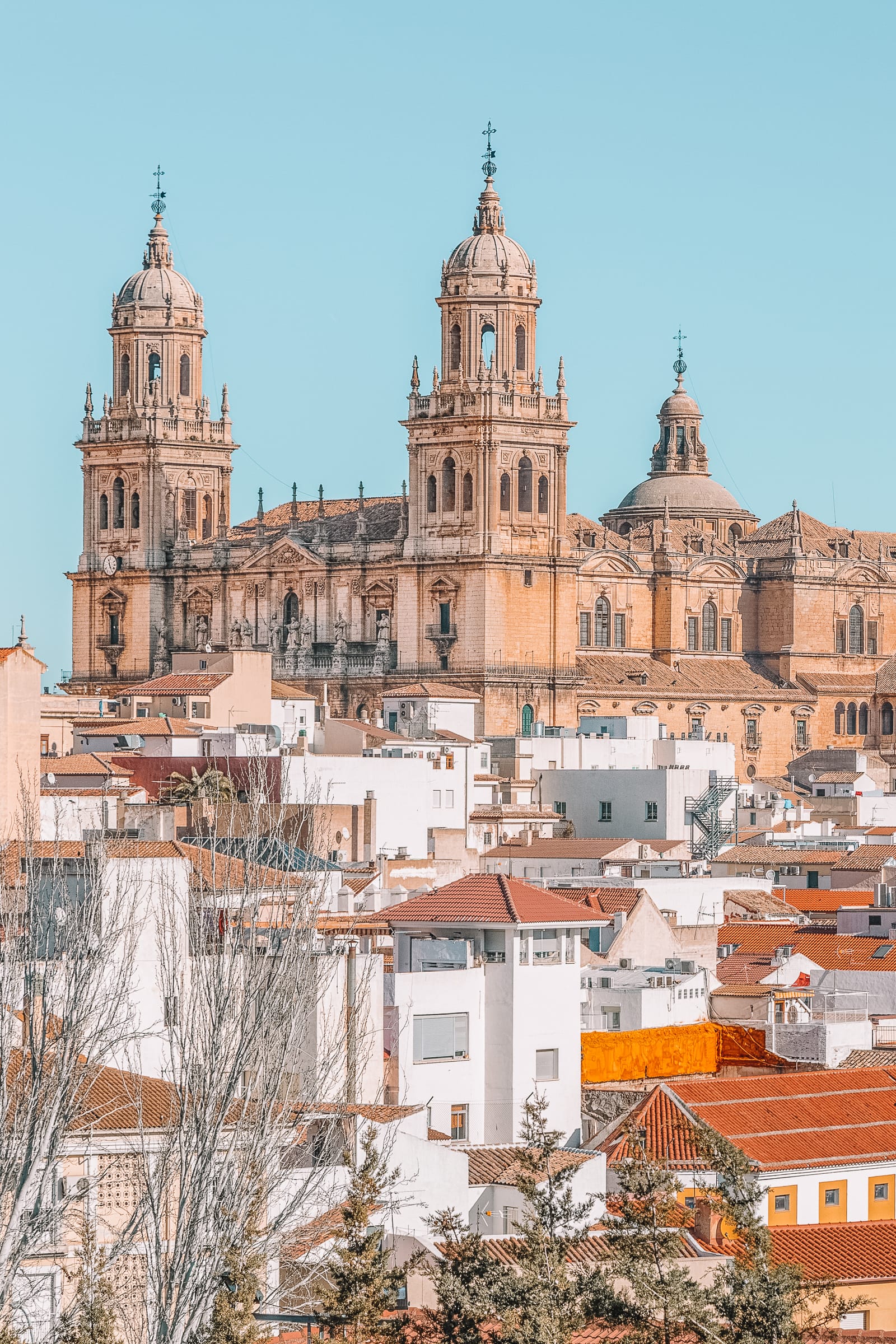 The city of Jaen has plenty of history and culture for you to enjoy and the Moorish castle that sits majestically on top of Mount Santa Catalina is a real sight to behold.
The cobbled squares and historic tapas bars (some date back to the 1800s here) make this a great area if you want to explore and eat delicious traditional food.
If you visit in October, make sure you go along to the world's largest fair devoted to Olives and Olive Oil…an absolute must for any foodie who loves Mediterranean cuisine.
LOOKING FOR THINGS TO DO IN GRANADA? CHECK OUT THIS POST BELOW