Ibiza might be famous for its amazing clubs and brilliant nightlife but there's so much more to Ibiza than just nightclubs! With hippie markets, idyllic beaches and food to die for, Ibiza is one place that need to be on your travel plans – summer or otherwise!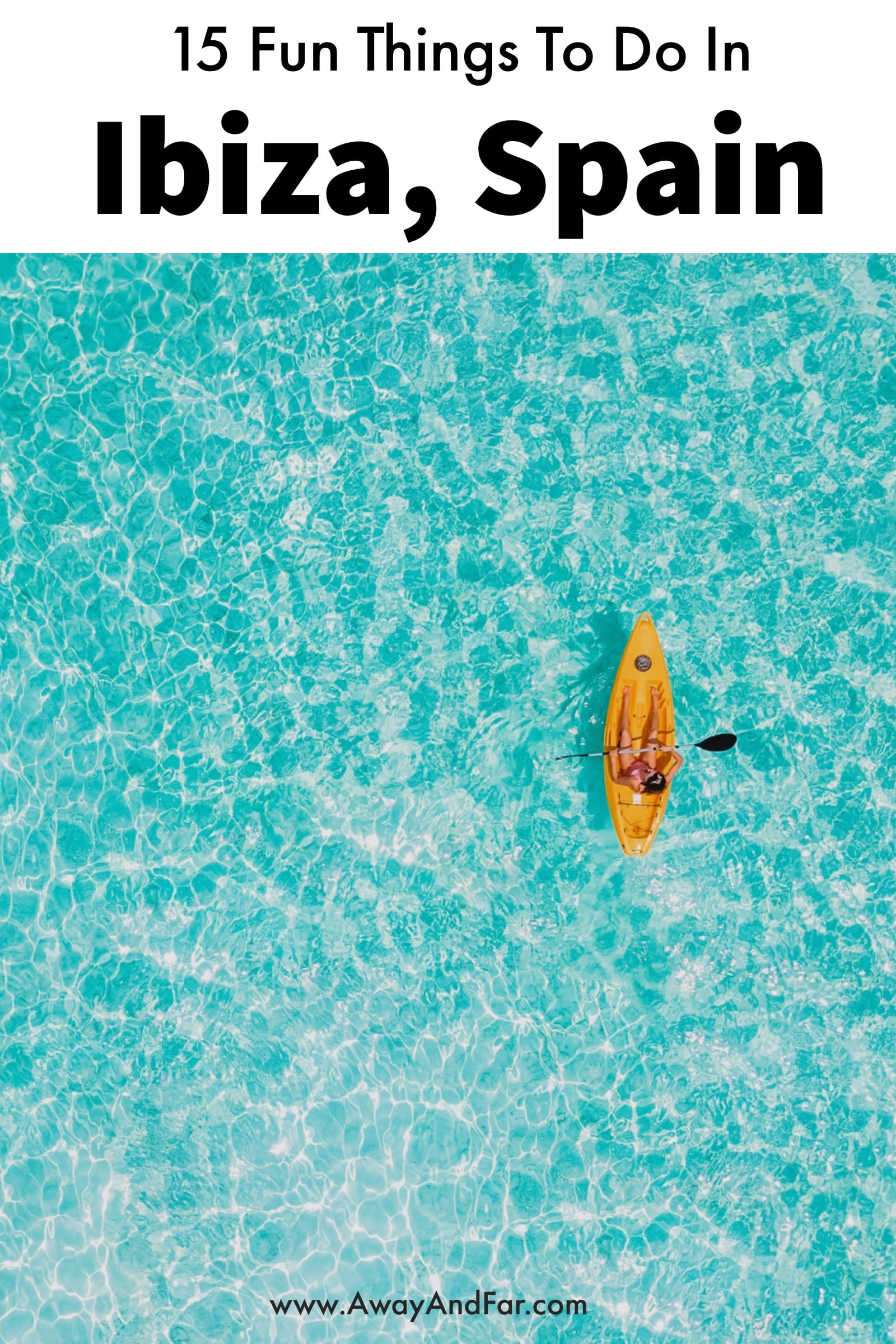 Here are 15 of the best things to do in Ibiza:
1.) Bargain hunt at a hippie market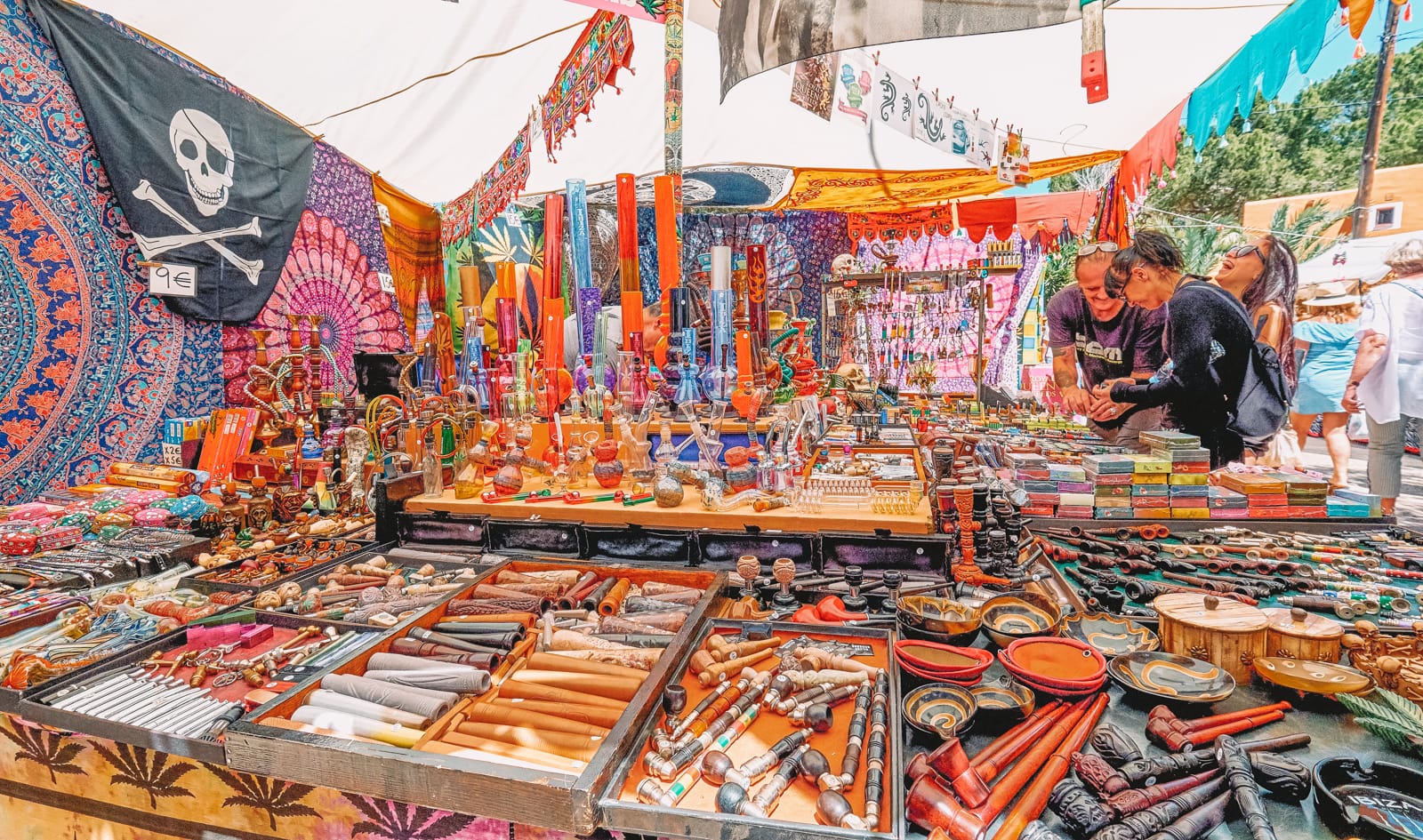 When you're in Ibiza it may seem impossible to bag a bargain, but if you head to one of the islands world famous hippie markets you may be able to do just that.
The biggest markets are the Punta Arabí Hippy Market on Wednesday in Es Caná and the Las Dalias Hippy Market on Saturdays in San Carlos.
Although these can be crowded and now a little touristy, they are still one of the best things to do in Ibiza due to the atmosphere, sights, sounds and smells.
In Las Dallas there is also a night time market with lots of colourful jewellery, handicrafts and live music.
2.) Watch the Sunset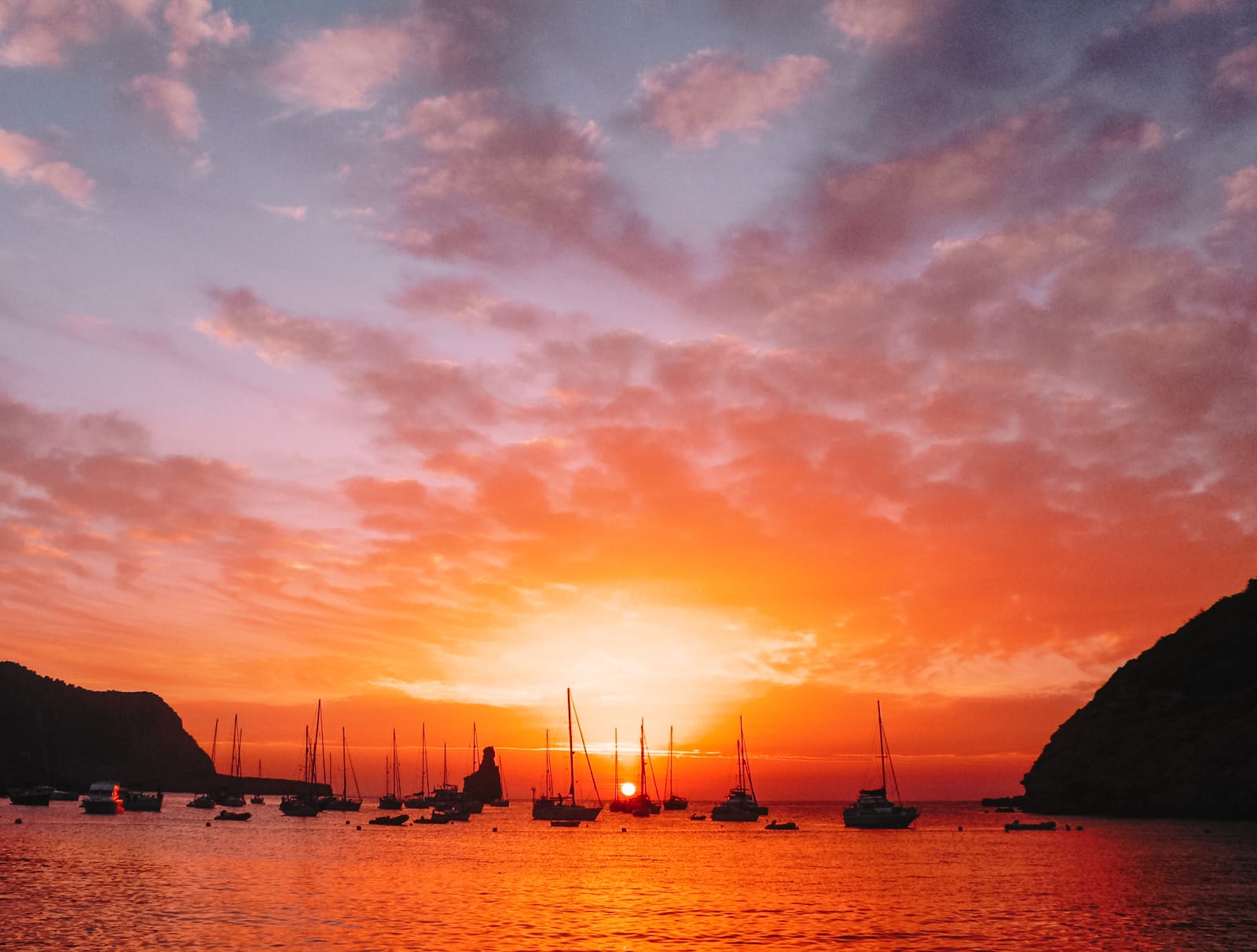 A very simple but beautiful experience, the sunset in Ibiza is world famous for a reason.
There are plenty of great spots to get the best from this magical site and one of the best spots is at Café Mambo bar, which has a great atmosphere while providing mouth-watering drinks and some of the best sunset views on the island.
For something more chilled out, take a boat trip and relax while watching the unspoilt views.
3.) Visit a pink sand beach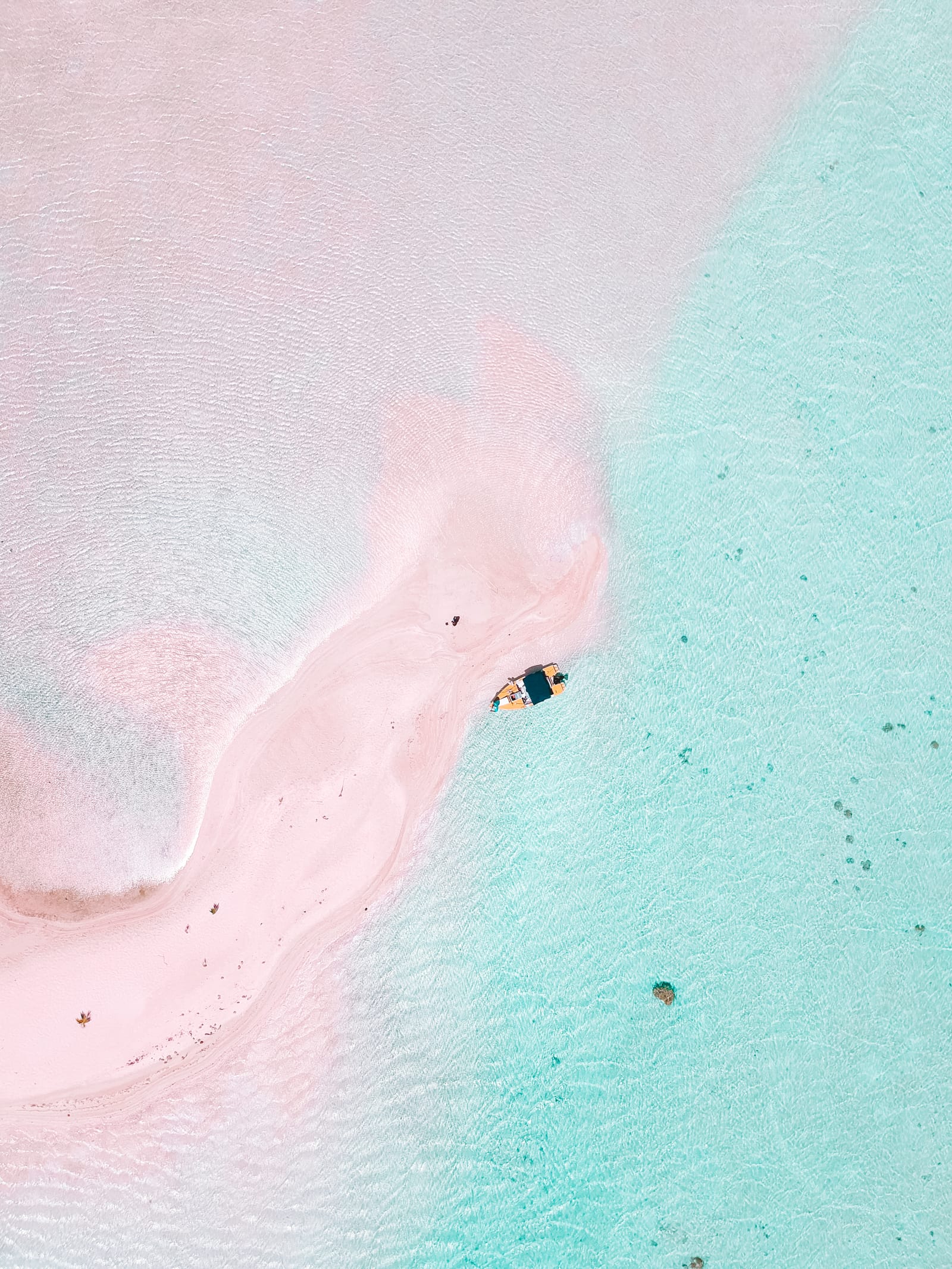 One of the best things to do in Ibiza is visit the neighbouring island of Formentera. Playa de Ses Illetes in nearby Formentera has crystal clear water with white sand combined with powder pink coral.
White sand, golden sand, but how about pink sand? This is definitely one not to just tick off your Ibiza list but your bucket list too.
4.) Es Vedra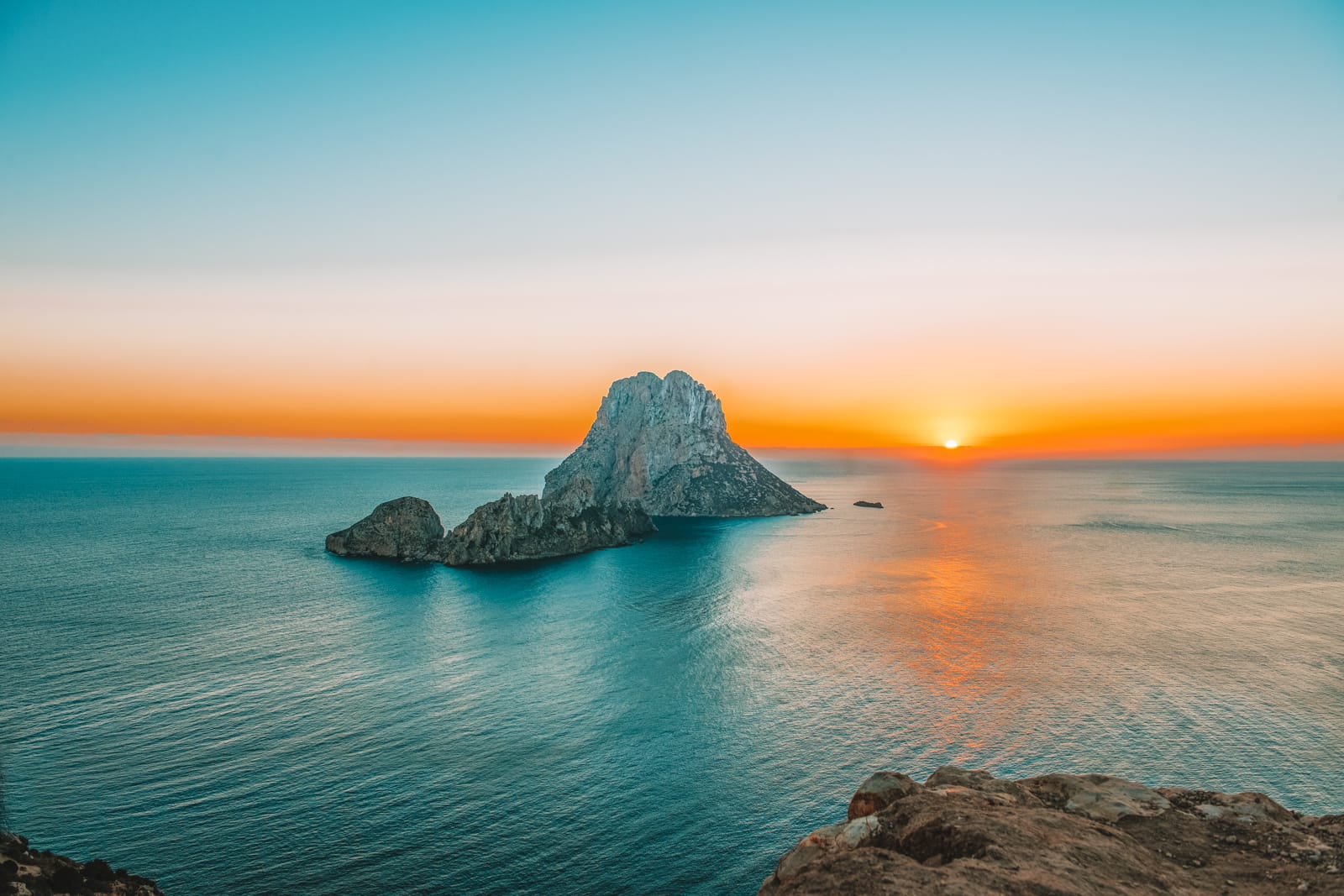 This mythical and magical rock of Ibiza sits just off the west coast of the island and is the 3rd magnetic piece of rock in the world.
Standing 400 meters high, this uninhabited spiritual rock sits opposite Cala d'Hort on the west coast.
The best way to get here is by car and walking the last 500 meters…take some prosecco to toast for a truly magical experience.
5.) Dalt Vila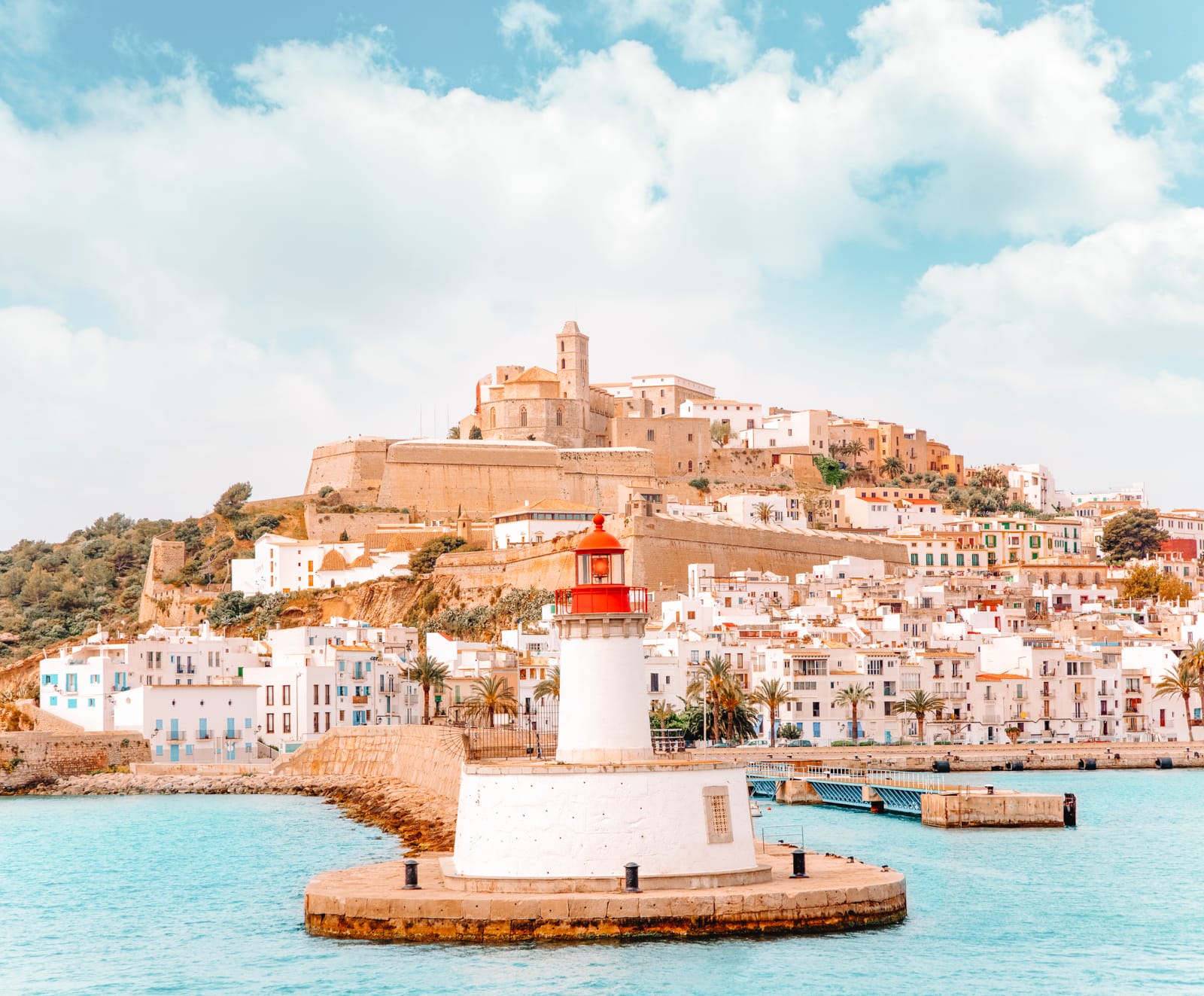 This UNESCO World Heritage site has amazing views and a treasure trove of history which spans over 2,500 years.
Explore the narrow winding streets (comfortable shoes a must) and enter either through the impressive main entrance on a slope and over a drawbridge to Portal de Ses Taules or through Portal Nou which has a more gradual ascent.
6.) Eat Paella at Sa Caleta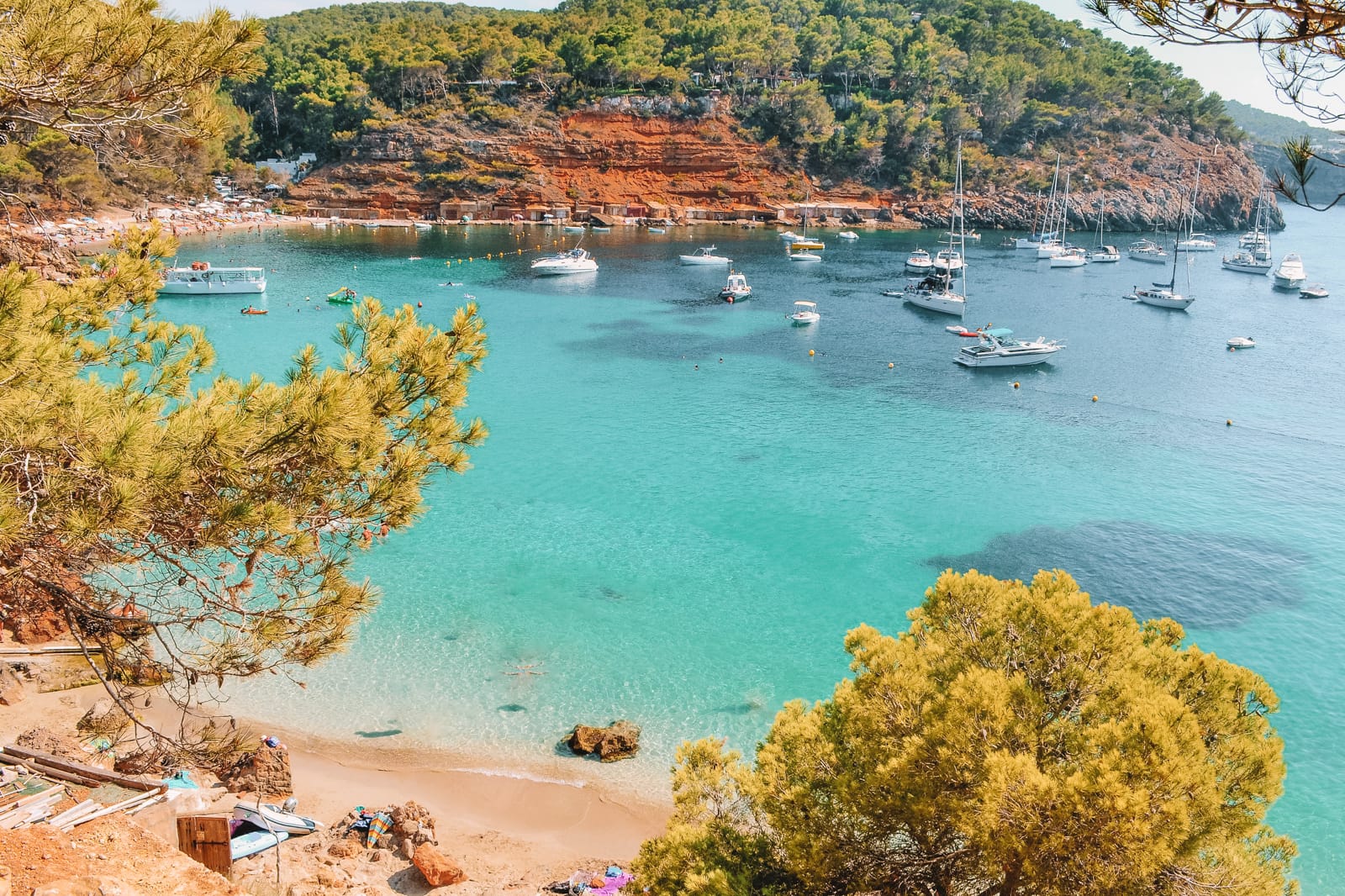 One of the best things to do in Ibiza is to try the islands amazing food, and you can't come to this Balearic island and not try Paella.
Set in a stunning restaurant overlooking the Mediterranean is Sa Caleta. Enjoy a traditional mixed Paella which is full of fresh seafood and local ingredients.
7.) Can Marca Caves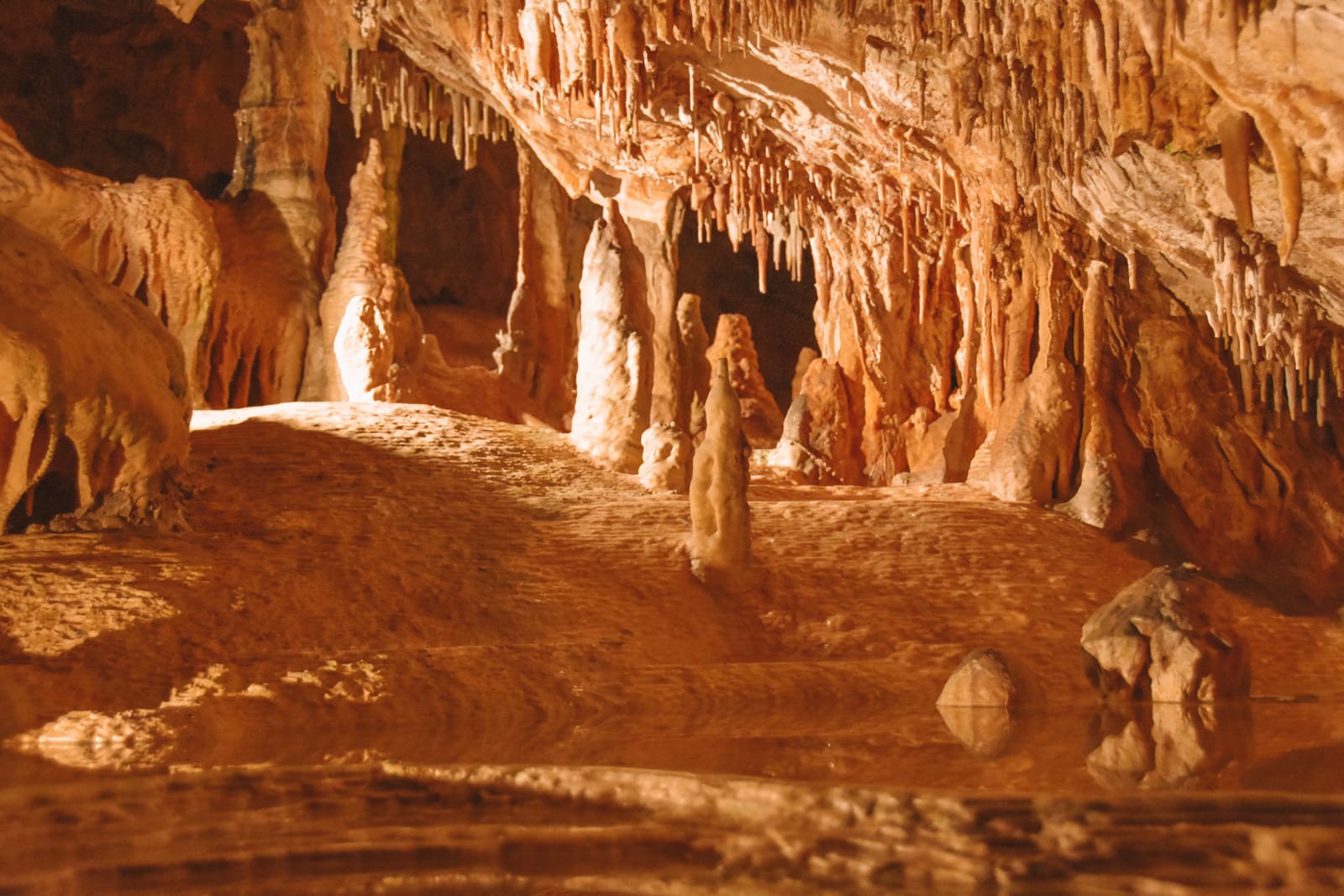 Come out of the Ibizan sun and head down to this eerie underground cave.
Illuminated in colours of golds, greens and oranges, this cave was originally used by smugglers to store contraband. Here you can also get magnificent views from the Cliffside out to sea.
8.) Santa Eulalia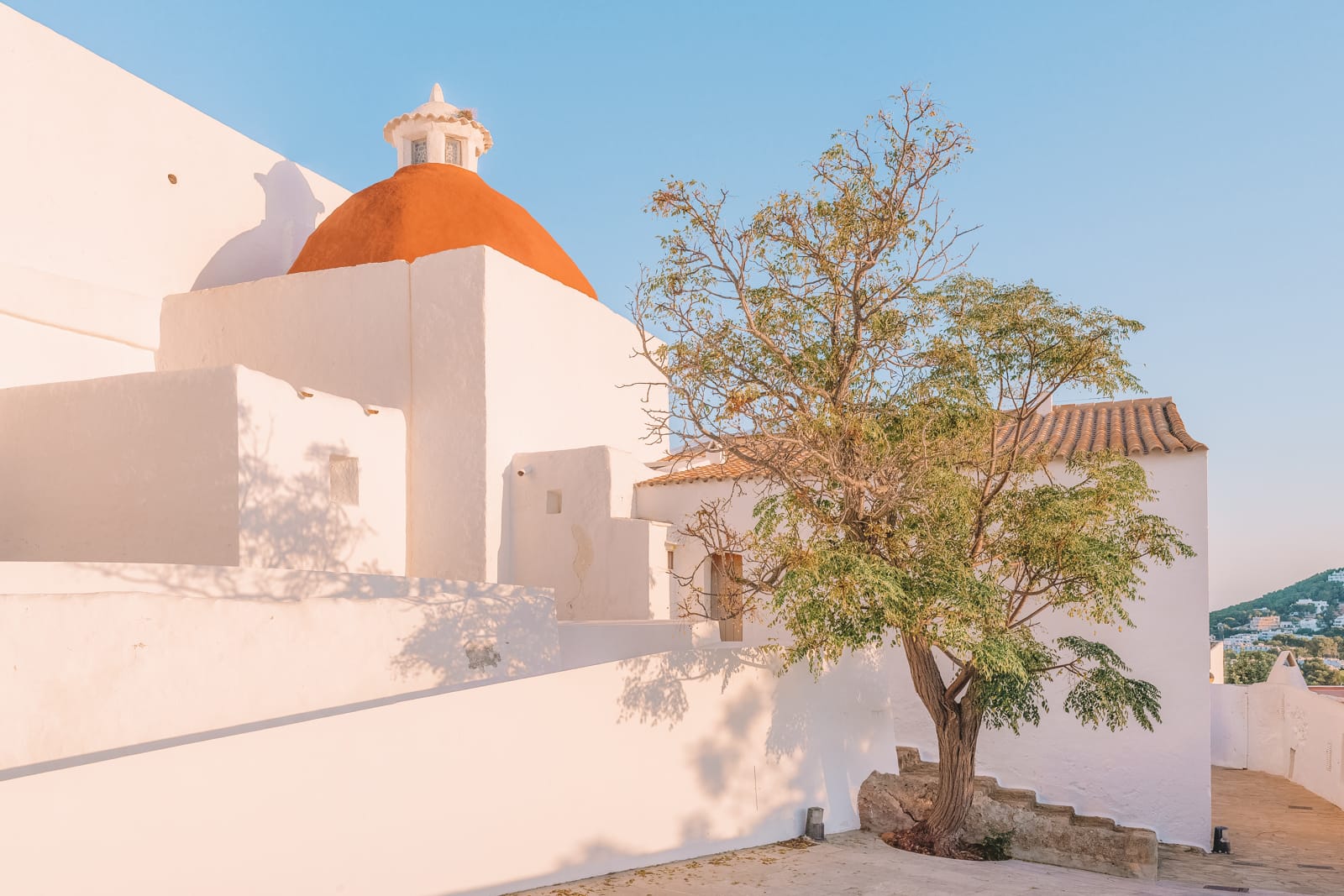 A quieter resort on the island, Santa Eulalia has a wide range of hotels with a choice of restaurants and great shopping.
One of the best restaurants in the area is Sa Finca, serving a range of Mediterranean and European dishes all within a romantic peaceful setting.
9.) Tour the island on a Vespa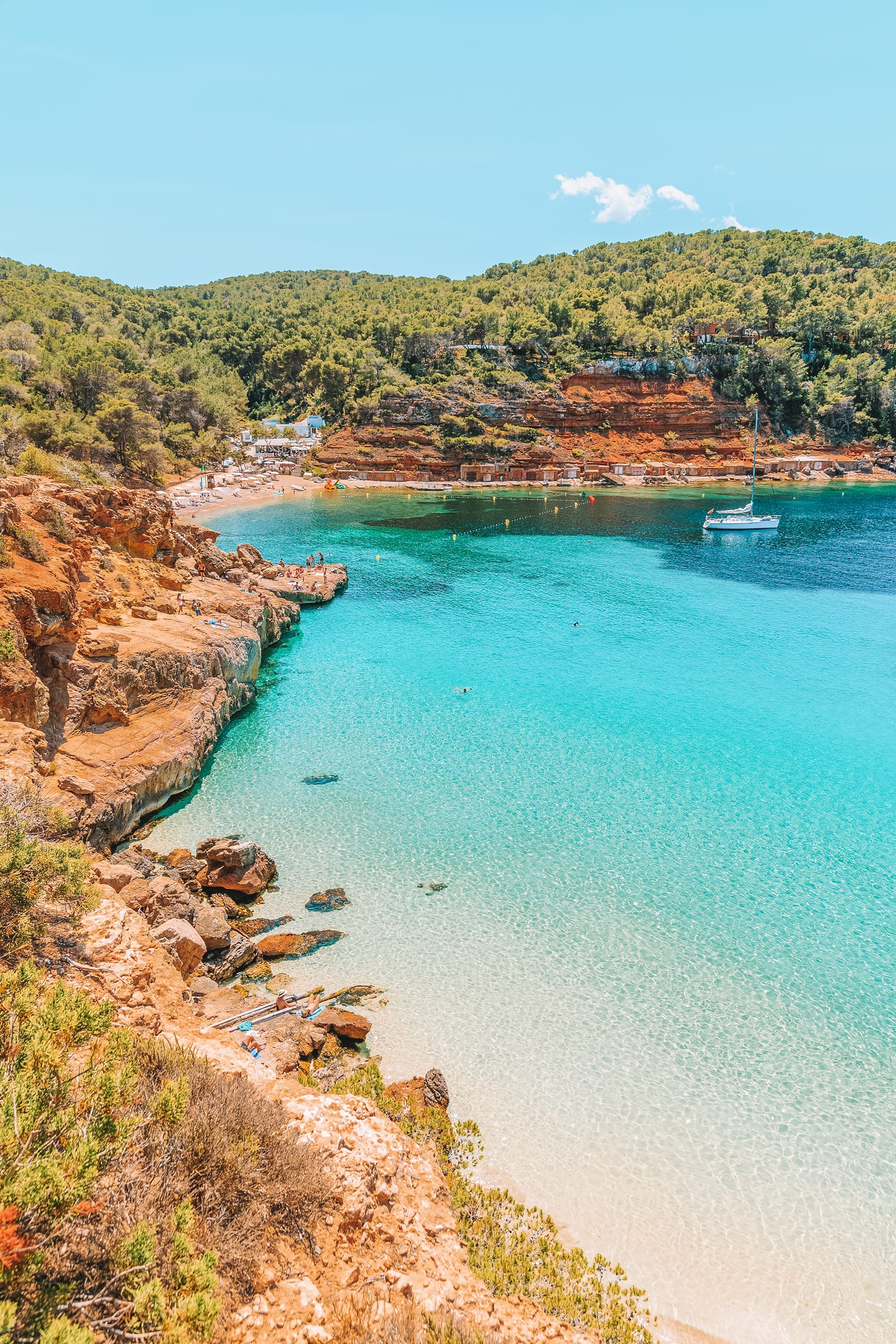 If you're looking for the best things to do in Ibiza that are a little bit different, why not rent a Vespa and explore?
Either go yourself and see where the road takes you or take a guided tour and go off the beaten track to the rugged countryside while taking a few pit stops to take a dip in the sea at Punta Galera or Cala Salada.
10.) Aquarium Cap Blanc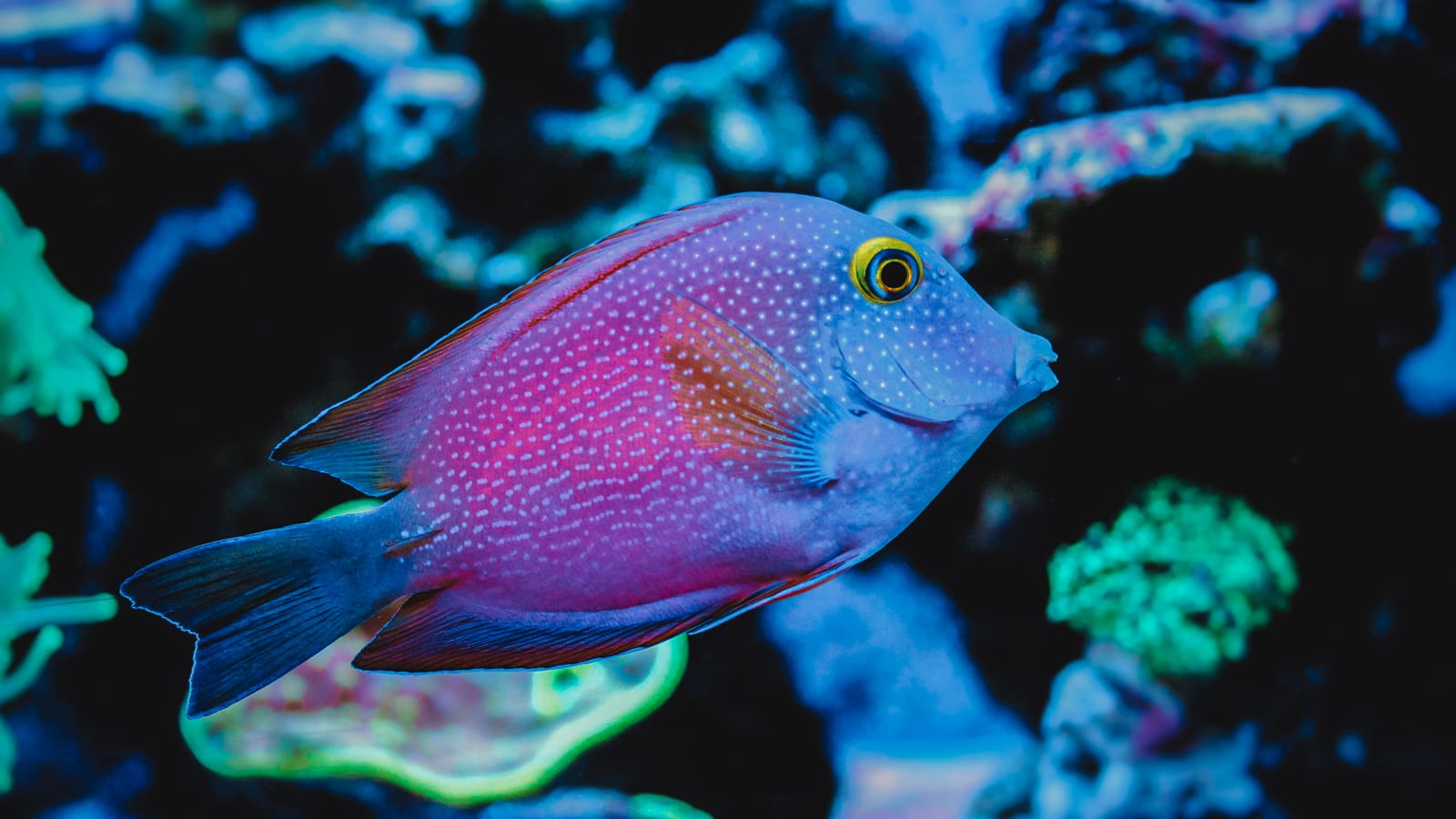 A great place to see some underwater creatures is at the Aquarium Cap Blanc. See brightly coloured fish, octopuses and rays in their natural habitat in this underwater cavern.
The aquarium is easily reached either by bus and walking along the coastline or by boat.
11.) Sunbathe at Cala d'Hort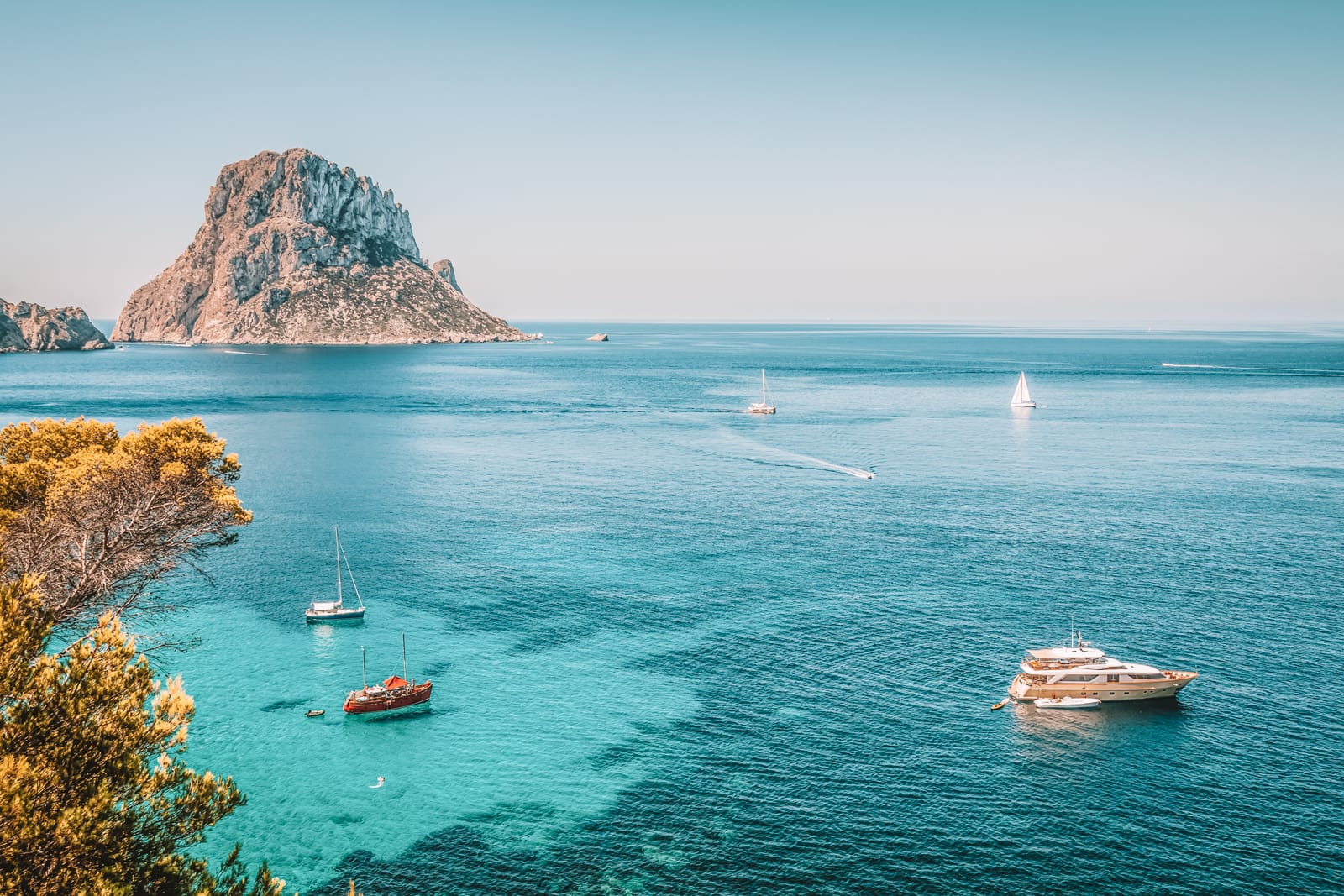 Cala d'Hort is one of the most iconic beaches in Ibiza and one of the most beautiful.
Here you also have a fantastic view of the mysterious Es Vedra and is located in the heart of Parque Natural de Cala d'Hort, one of the most important protected areas of the island.
12.) Horse Valley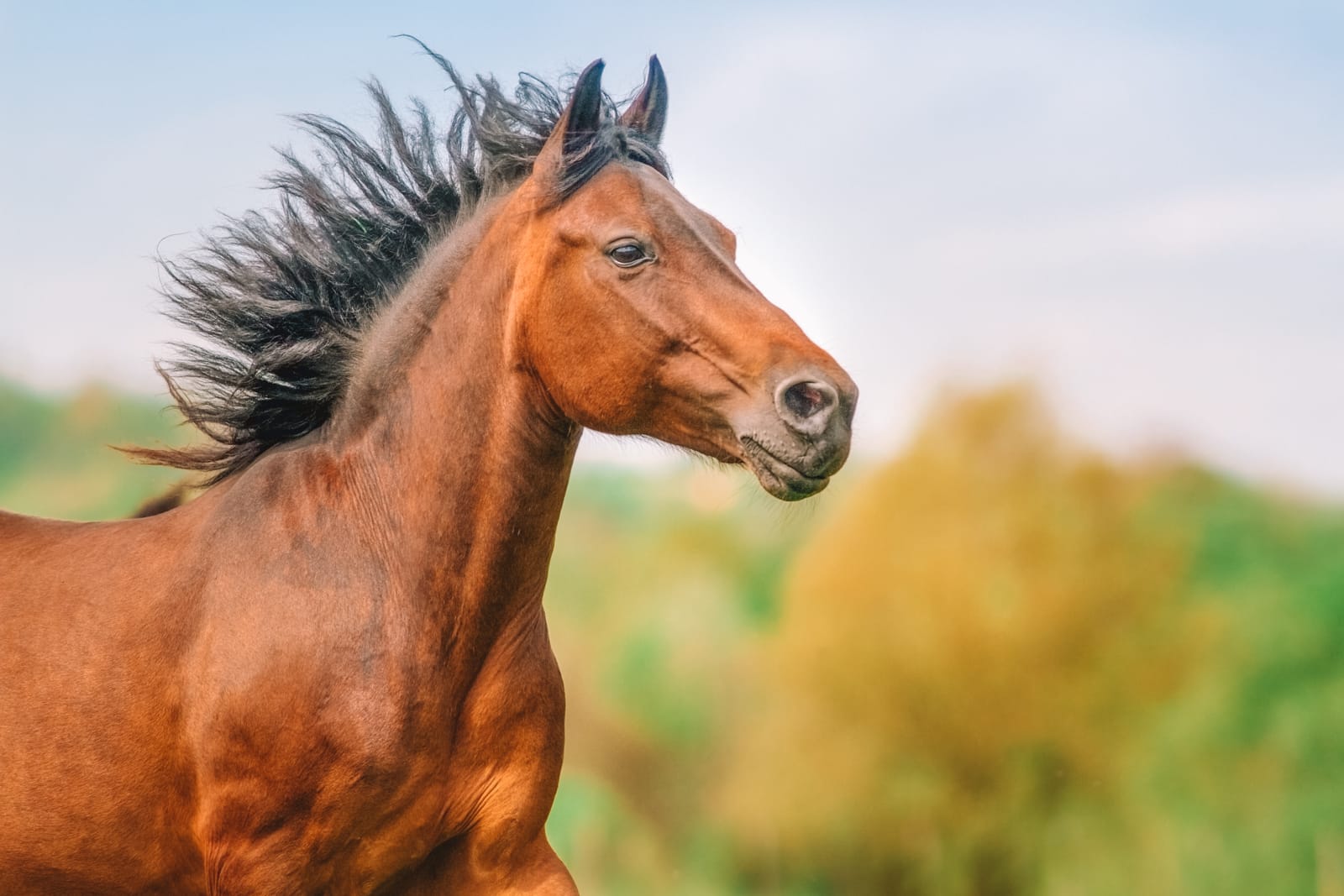 Located in the scenic valley forest, Horse Valley is a charitable foundation that is home to maltreated and abandoned horses. As this is a private area you are only able to take a booked guided tour.
In intimate groups, the guides take you on a 4-hour trip which includes learning about how to feed and take care of the horses while taking in some different scenery of Ibiza.
13.) Kayaking
Ibiza is made up of such stunning coastline and a great way to see this in a different perspective is to take a kayak out to sea. Not done it before? Take a guided tour which can also include snorkelling
14.) Sunbathe and Swim at S'Arenal Petit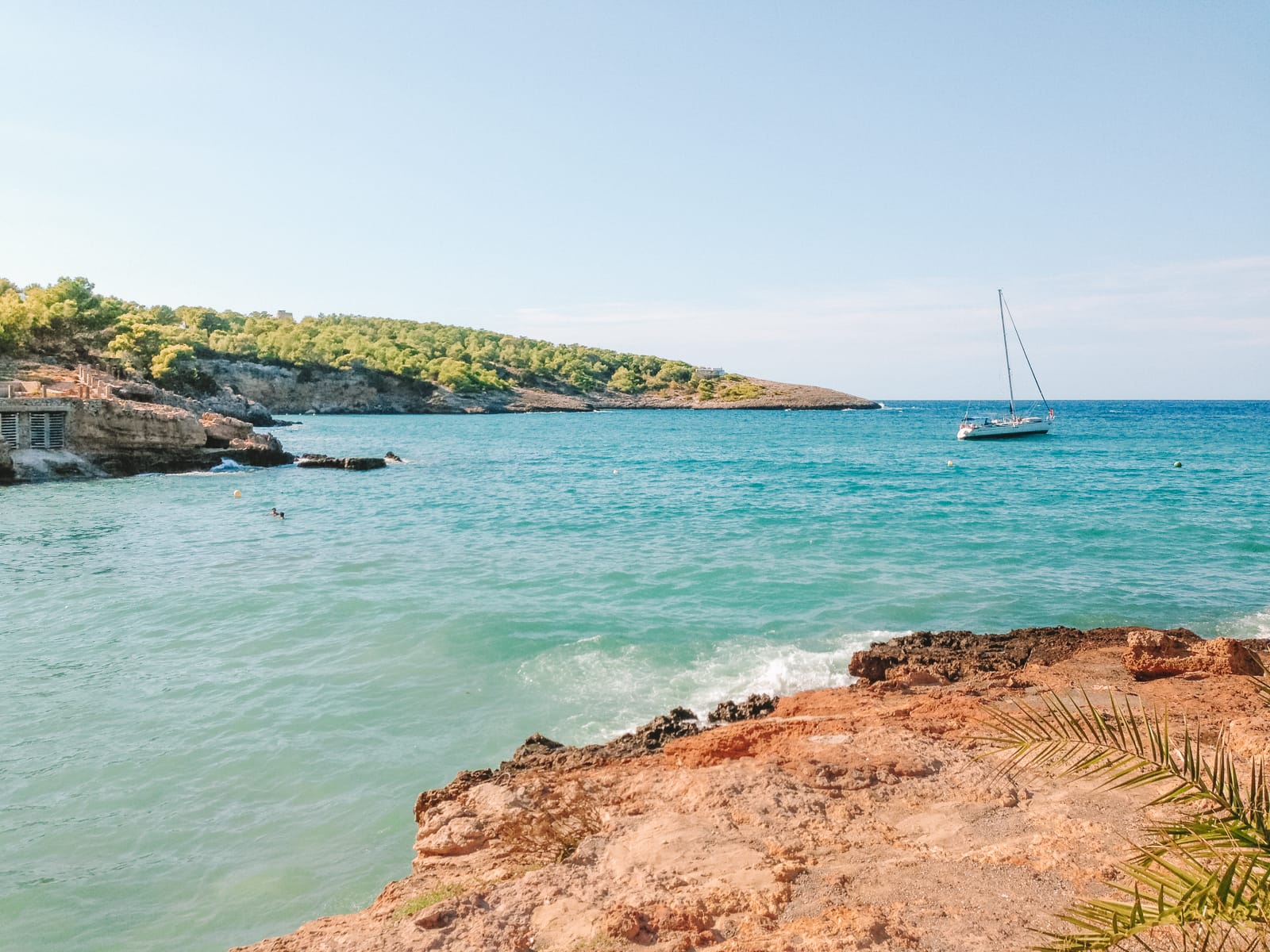 There is such a long list of the best things to do in Ibiza and one of the more simple pleasures is enjoying its amazing beaches. S'Arenal Petit is one of three beaches in Portinax and as the name suggests its small, but oh so pretty.
The crystal clear waters and white sand are on a small slop making it ideal for swimming and relaxing. There are several restaurants along the cove should you wish to have a bite to eat.
15.) Relax at Sunset Ashram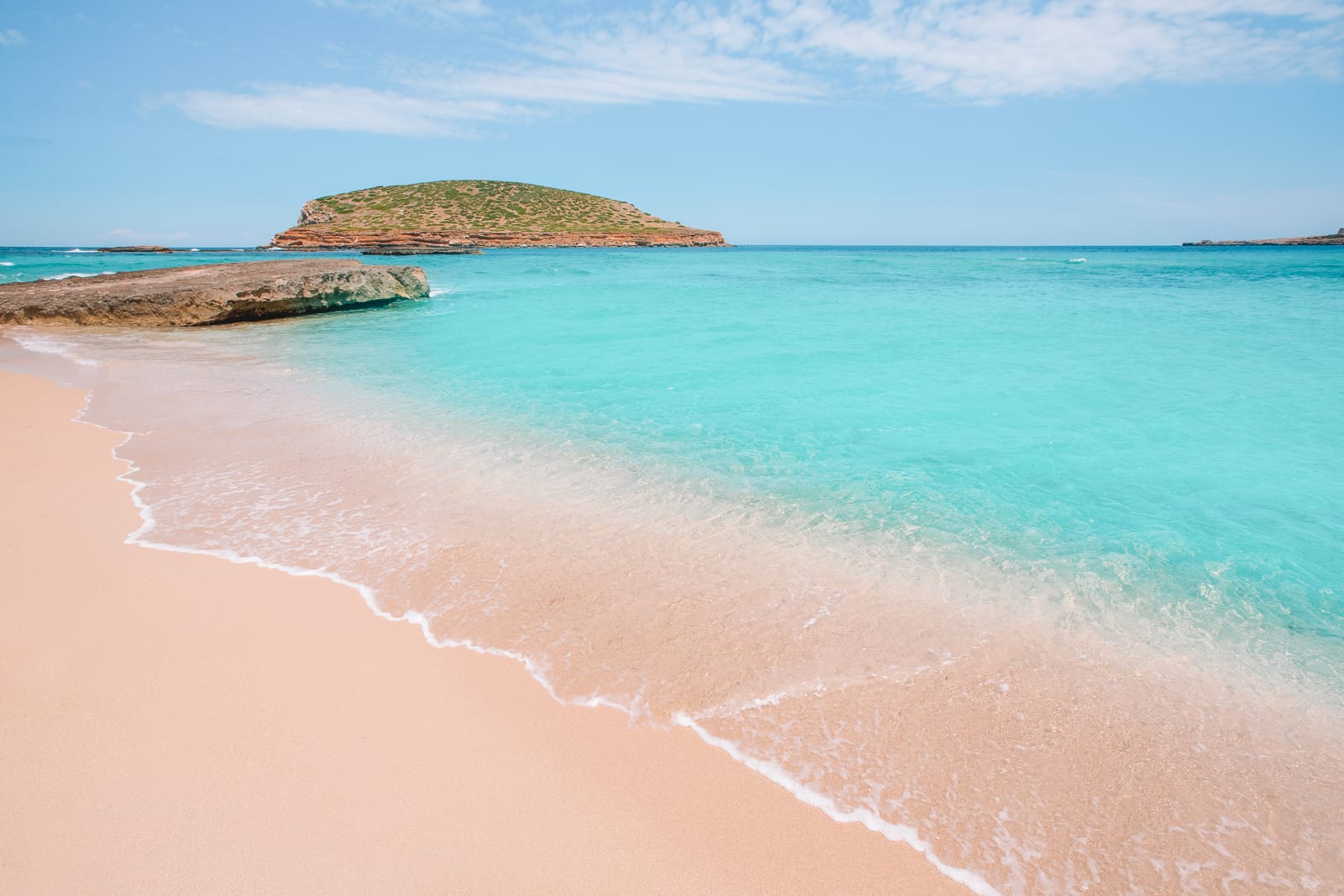 Sunset Ashram is a located in the beautiful Cala Conta and the sunsets from this beach boutique does not disappoint.
For a really special evening, enjoy a meal and cocktails while taking in the views. Booking a table in advance is highly recommended to avoid disappointment.