Helsinki – The capital of Finland and a place that sometimes get a bad reputation for being 'grey and cold'. However this city is so interesting and cool that it will leave you wanting to discover more. From the modernist art to Scandinavian style architecture, some of the very best things to do in Helsinki easily rival its Scandinavian neighbours. 😀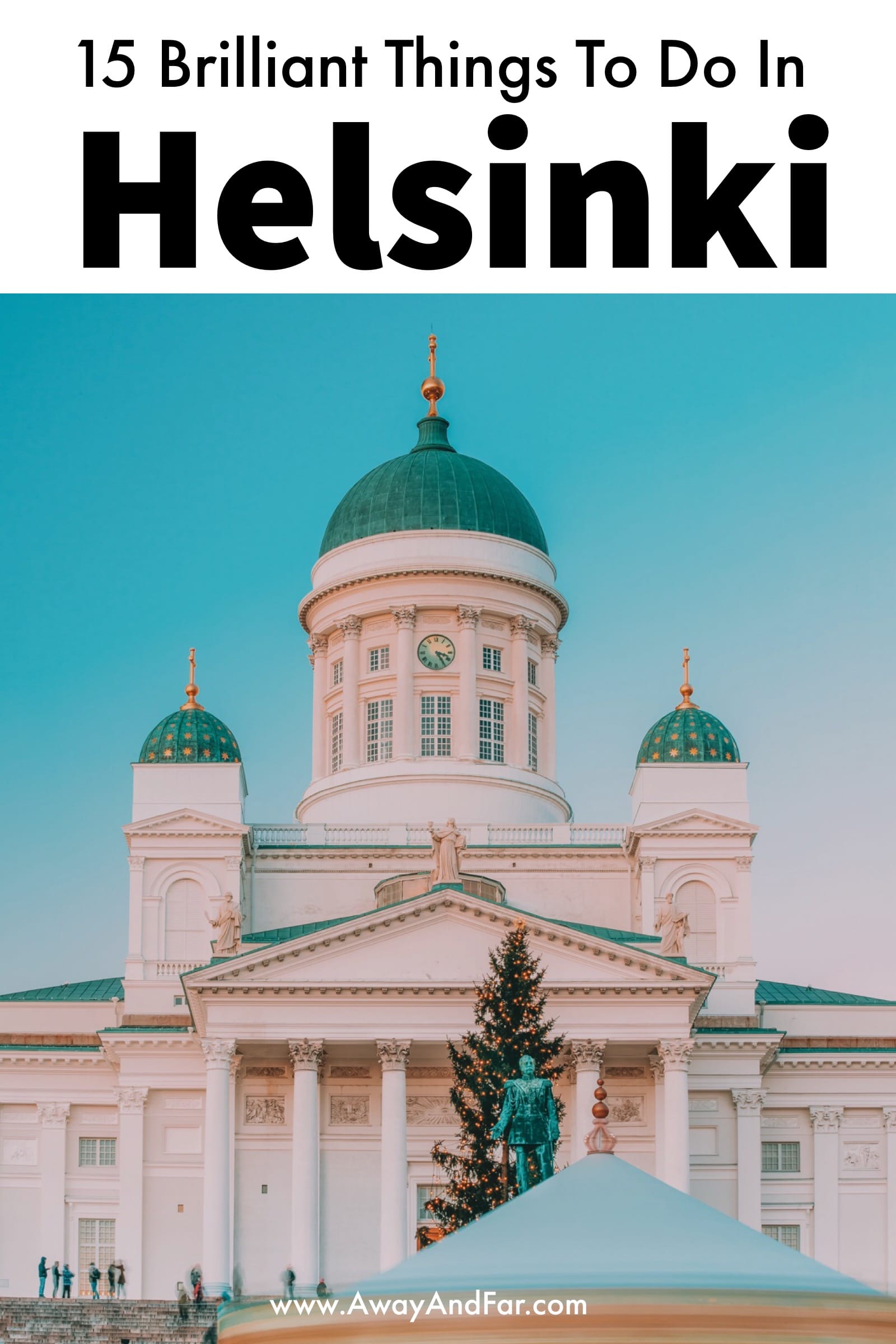 Here are the 15 best things to do in Helsinki.
1.) The chapel of silence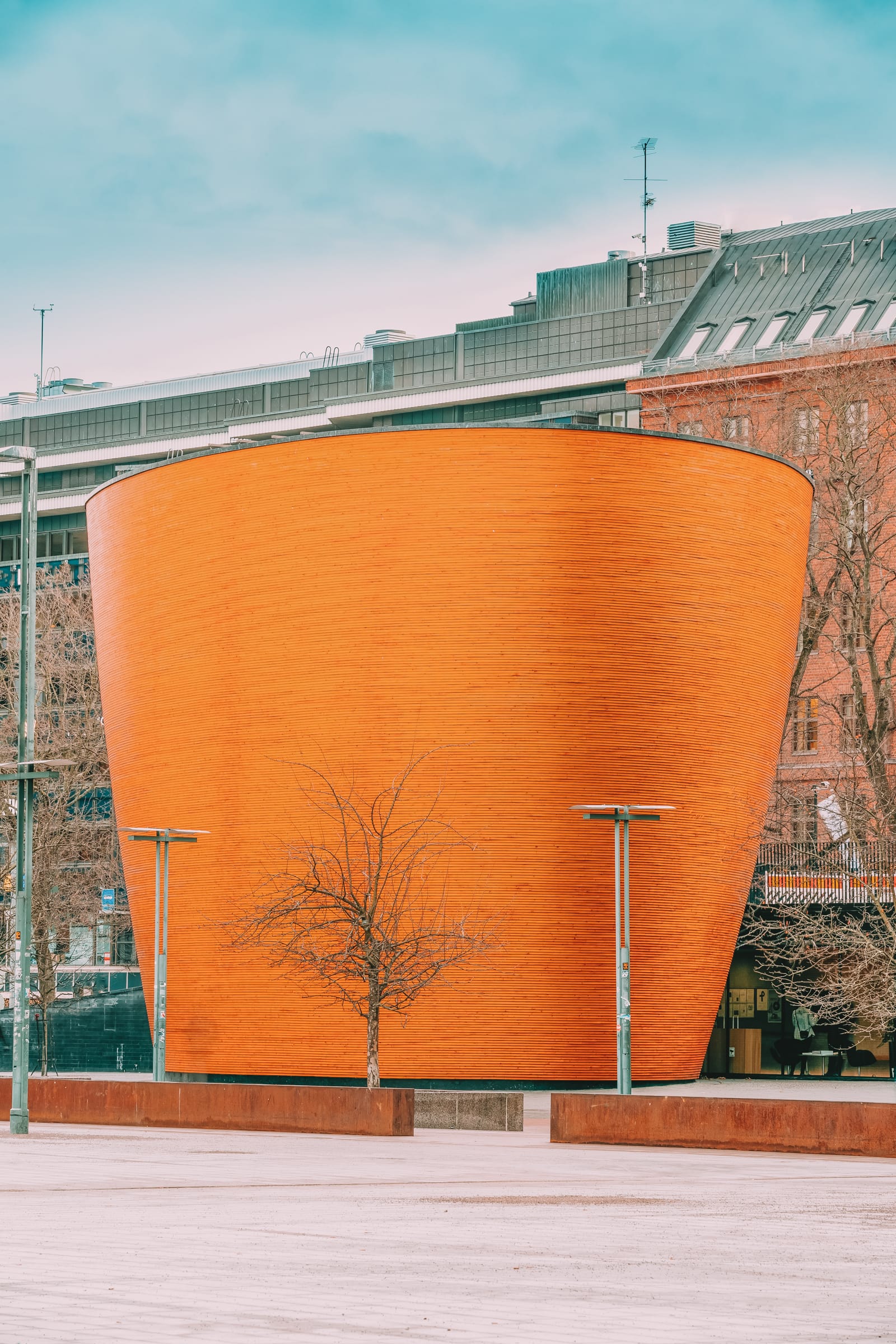 This chapel is as interesting on the outside as it is on the inside, with a high wooded circular shape which emphasises the Scandinavian style throughout the city.
Inside is a quiet sanctuary which will make you not think you are in the bustling city centre which is the work of the thick wooden walls.
This is truly one of the best things to do in Helsinki if you like to see innovative architecture.
2.) Helsinki City Museum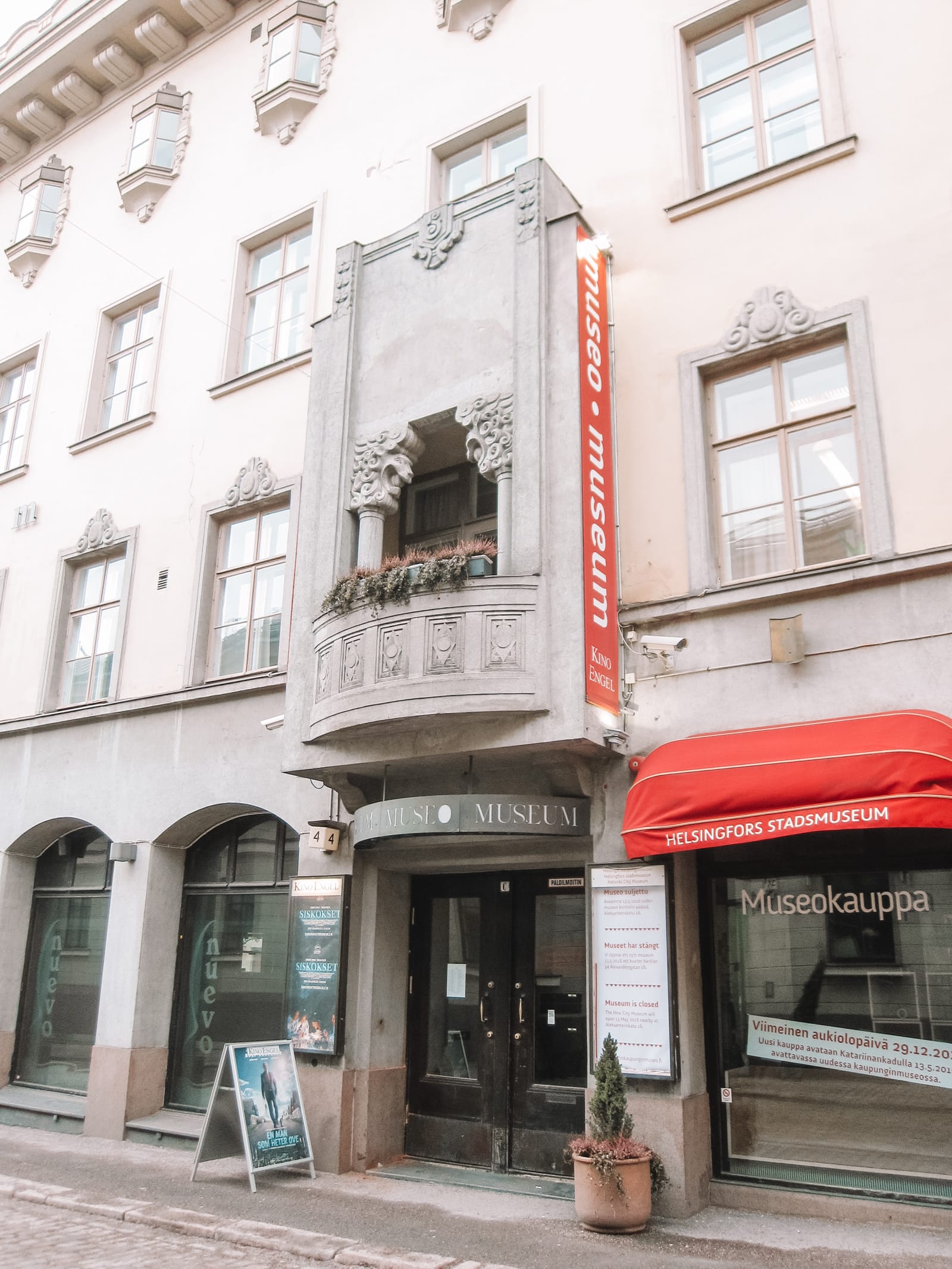 If you want to learn about this history of this great city, this museum is the best place to start.
Here you will find all different types of exhibitions and displays, from traditional Finnish costumes to the female presence in the political and economic environments.
3.) Kaisaniemi Botanical Garden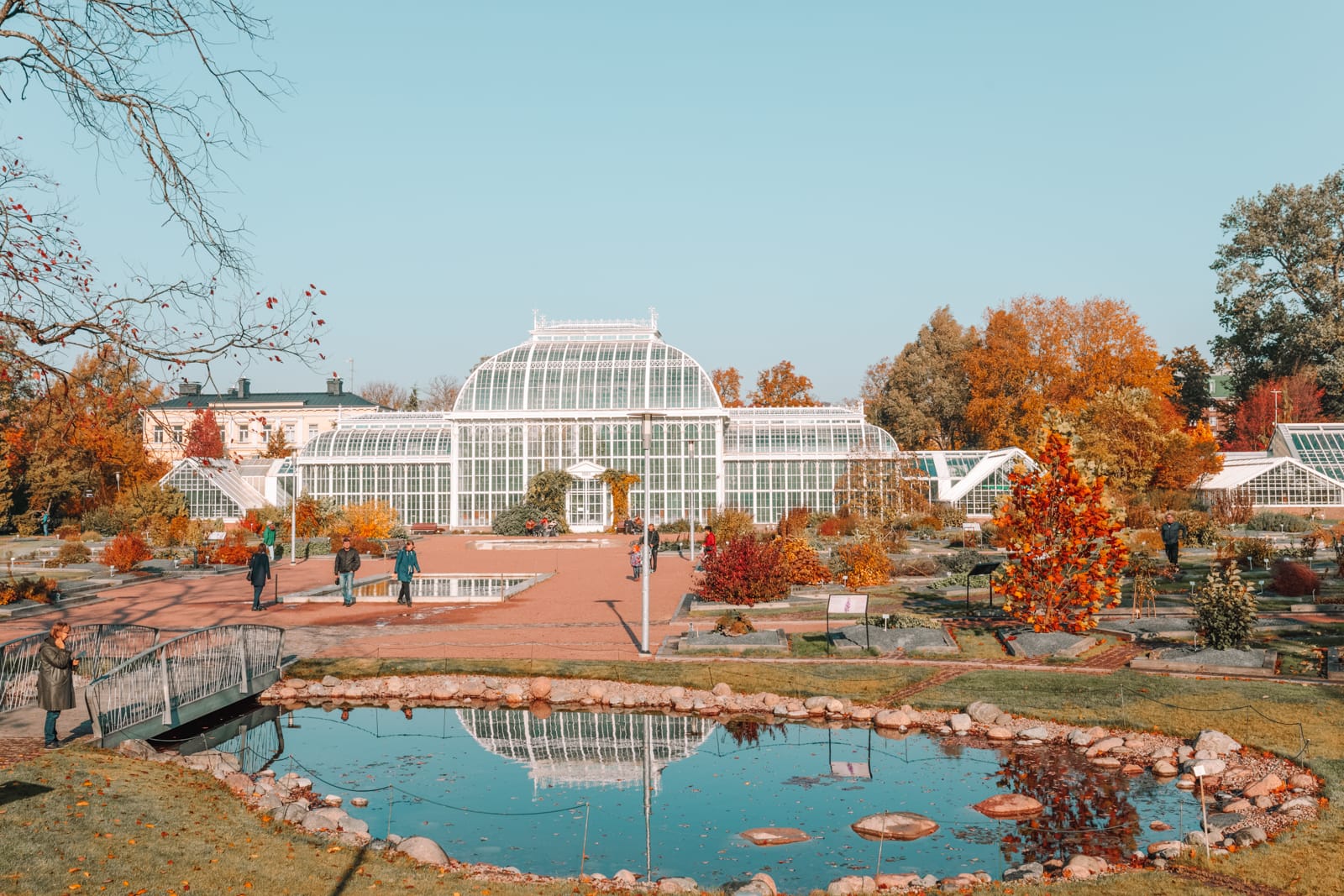 This garden has an array of colourful plants and flowers, is the oldest scientific garden in Finland.
The garden has over 800 species of plants and is a great place to take a walk in the afternoon and get back to nature.
4.) The Design District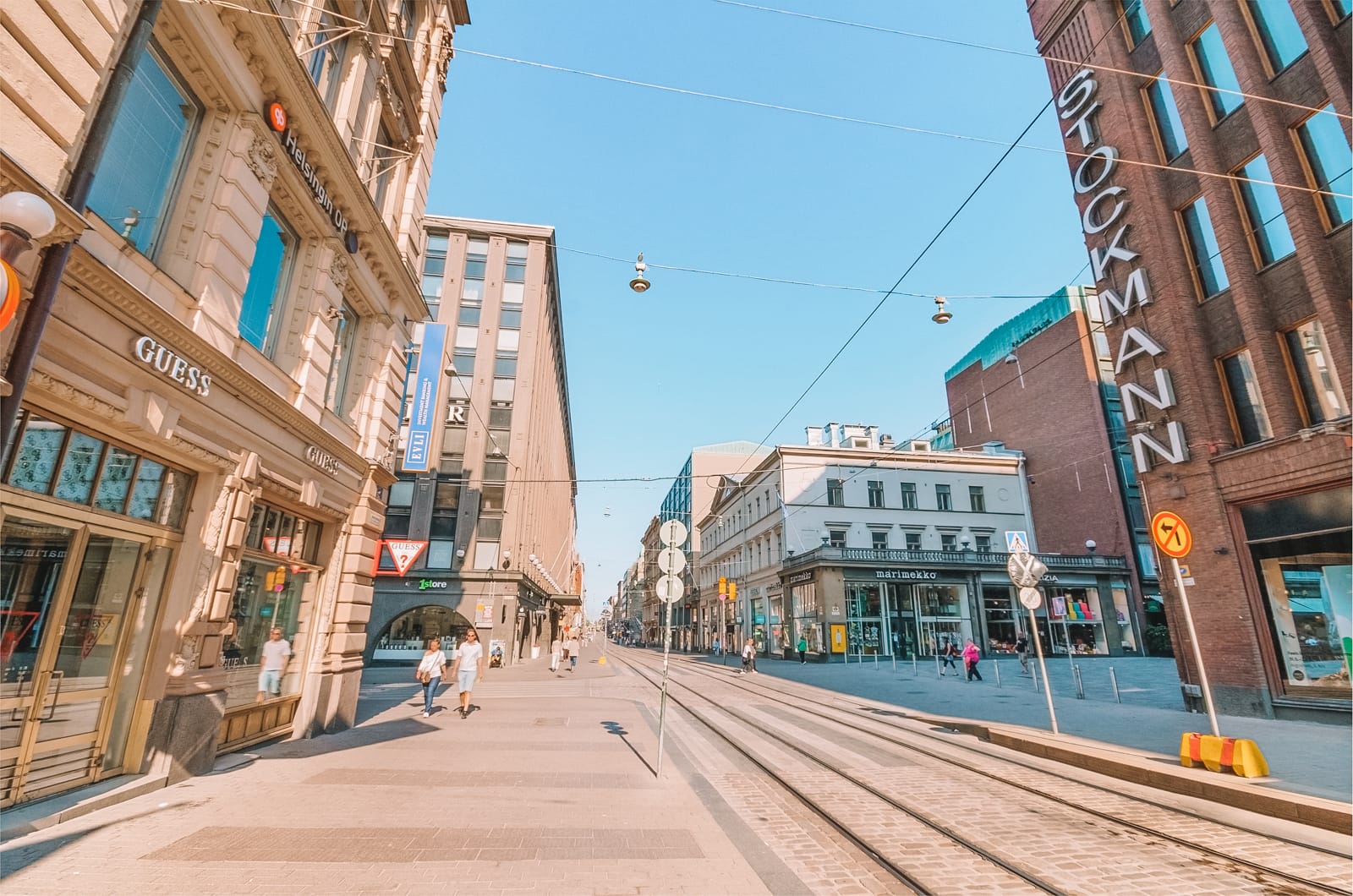 With the Scandinavian designs being all the more popular, this is one of the best things to do in Helsinki if you want to take home some authentic pieces.
Here you will find boutiques, shops, galleries and workshops which have an array of things to buy from clothing to furniture.
5.) Suomenlinna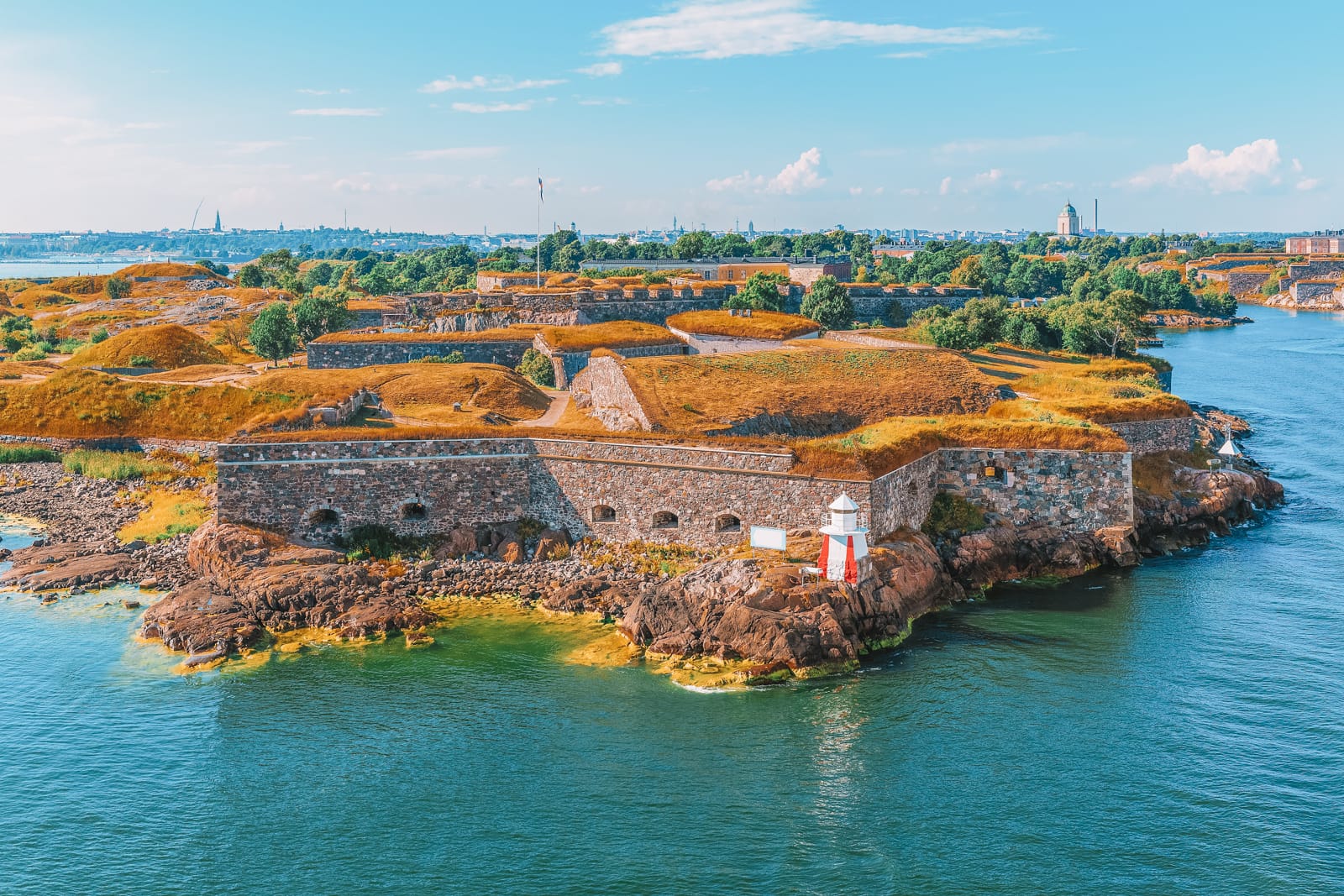 Take the ferry across to see one of the best man-made places in Scandinavia. This giant maritime fortress is spread over seven islands and is home to just 1000 people.
Built in the 1800s, almost nothing has changed since and is incredibly well preserved.
6.) Helsinki Cathedral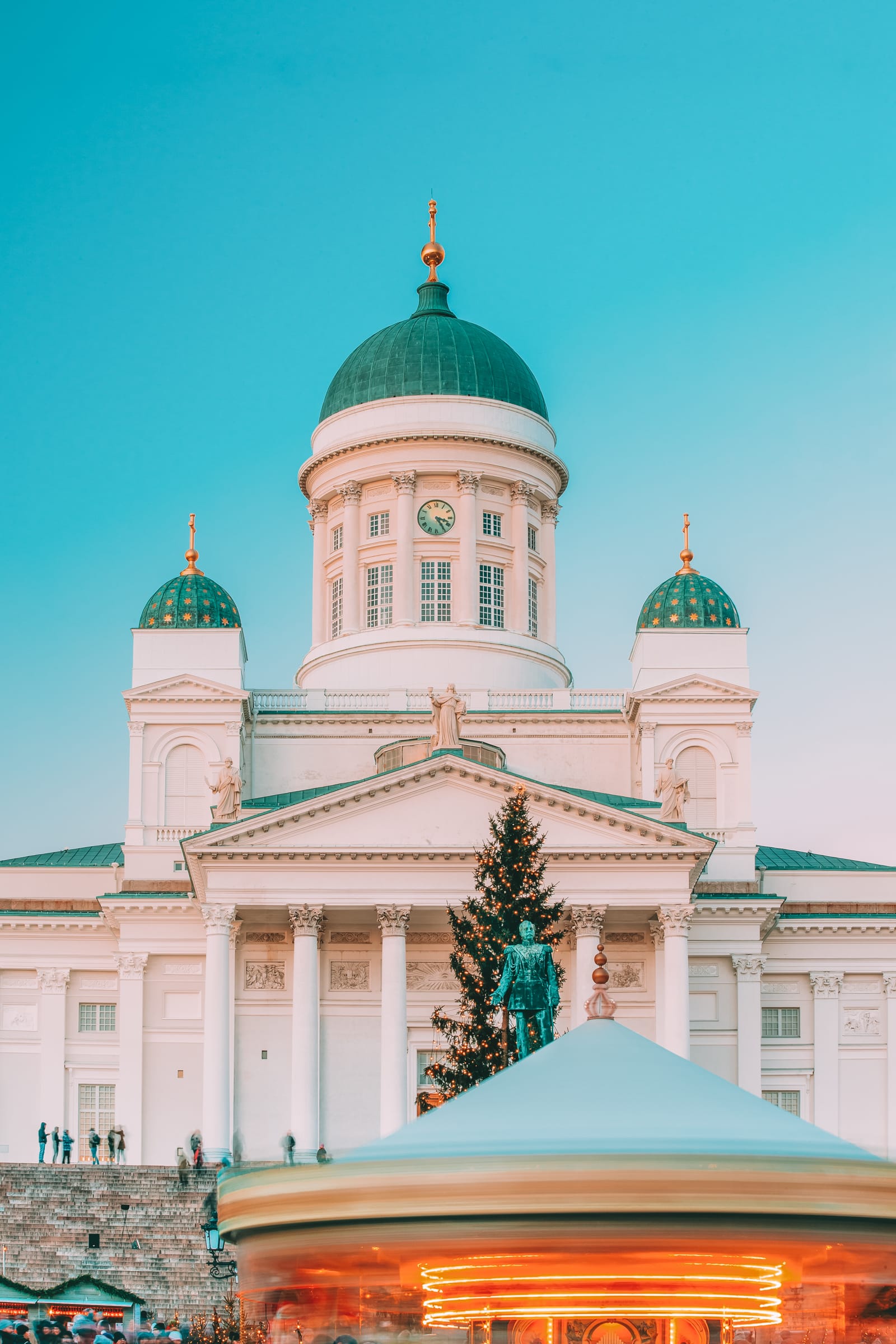 One of the best things to do in Helsinki is visit the Helsinki Cathedral.
Built high over the city with a demanding presence, this whitewashed cathedral was built in the 19th century in a neoclassical design with glistening green dome on-top that really make it stand out.
At night is when this monument really comes alive and can be seen from most places in the city
7.) Crayfish Parties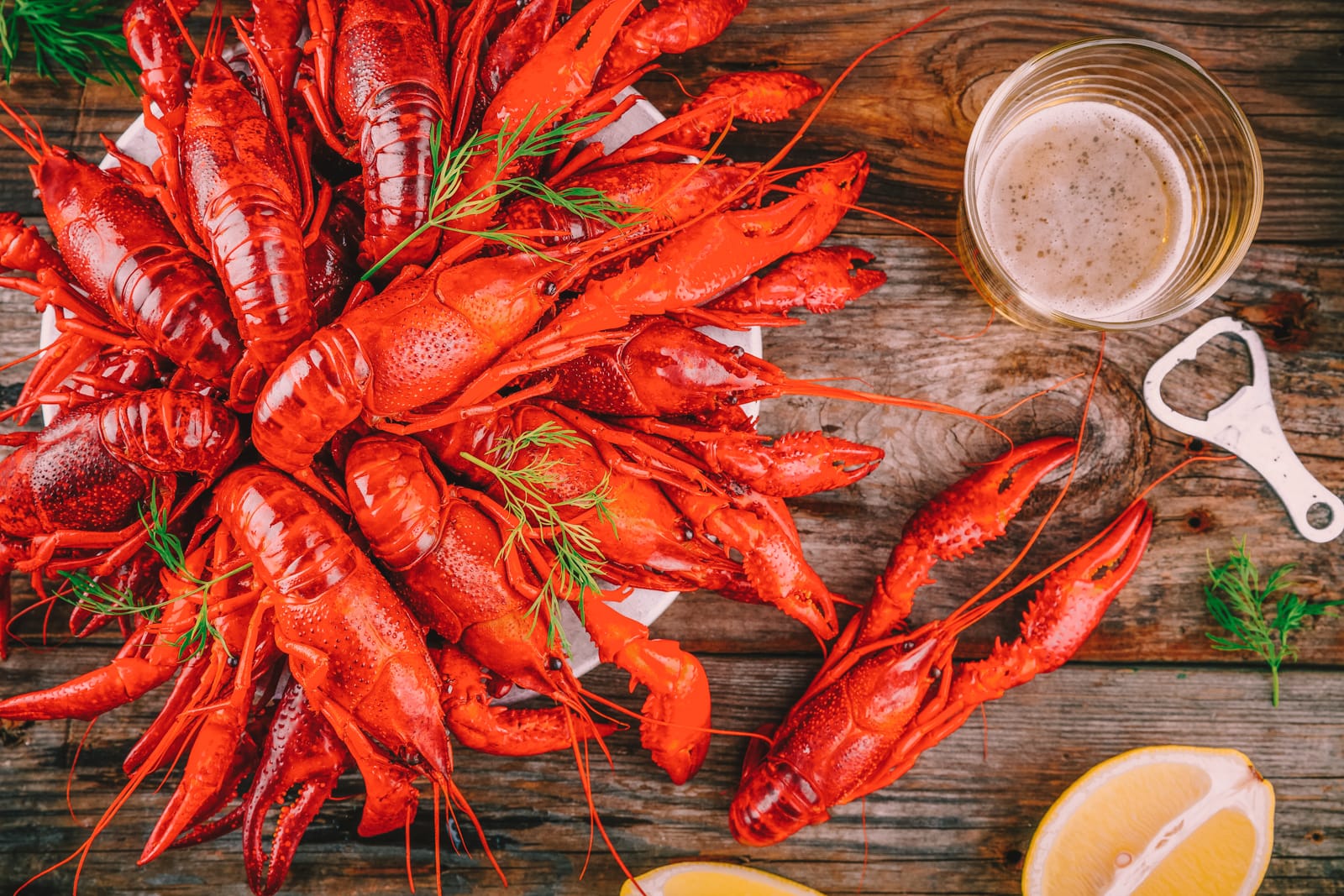 From late July to the end of August is Helsinki's crayfish season, and in this time you will see the locals dressed to impress and dine at the cities best seafood restaurants.
Don't worry if you not sure how's best to eat the crayfish, the waiters in the restaurants are always happy to help you get stuck into this favourite past time.
8.) Take a vintage tram ride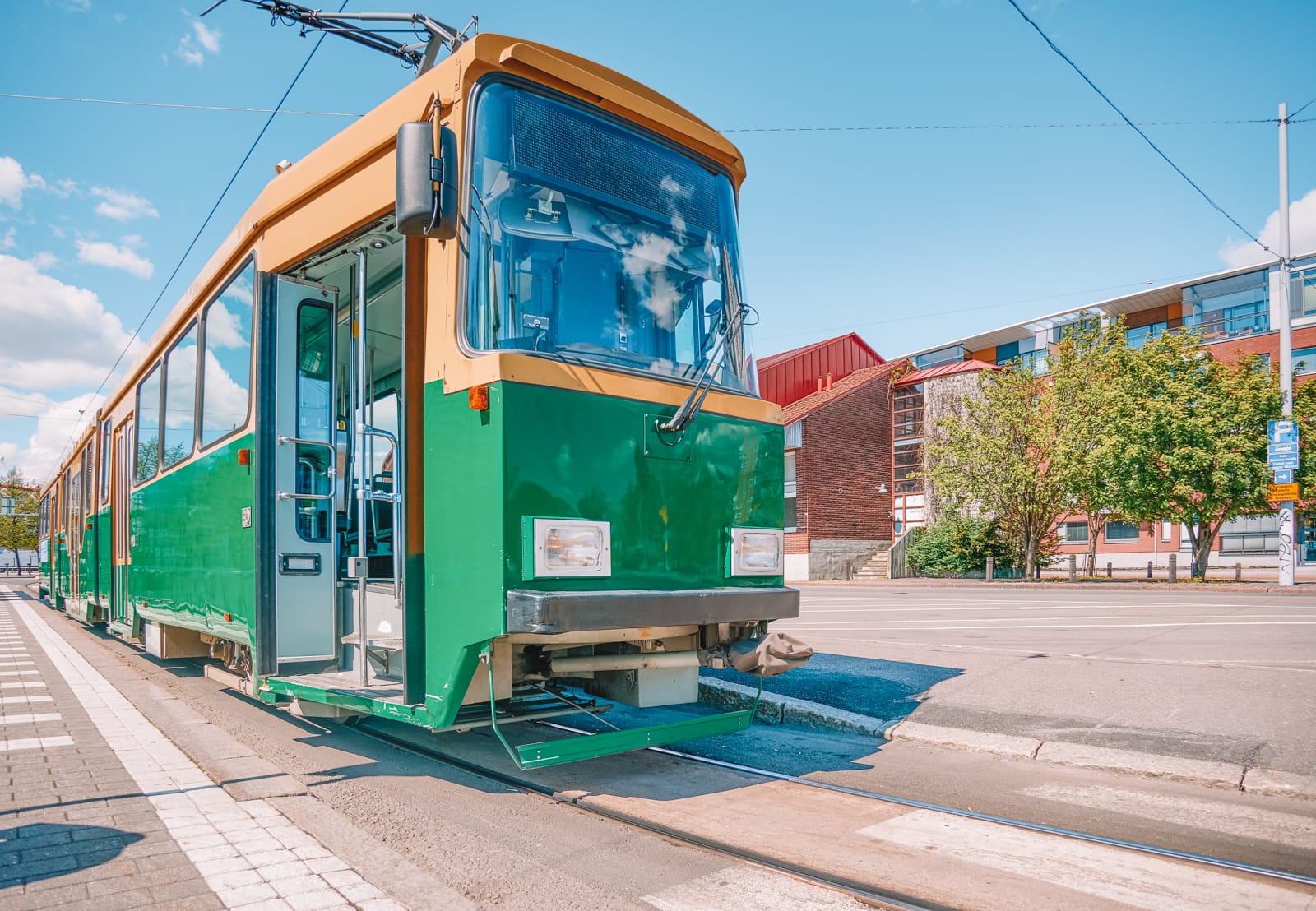 A 20 minute tour that combines all of the best sites in the city, set off from Havis Amanda Fountain at the market square.
A different way to get around the city and a different way to see the city's landmarks and monuments.
9.) Take a walk on the seaside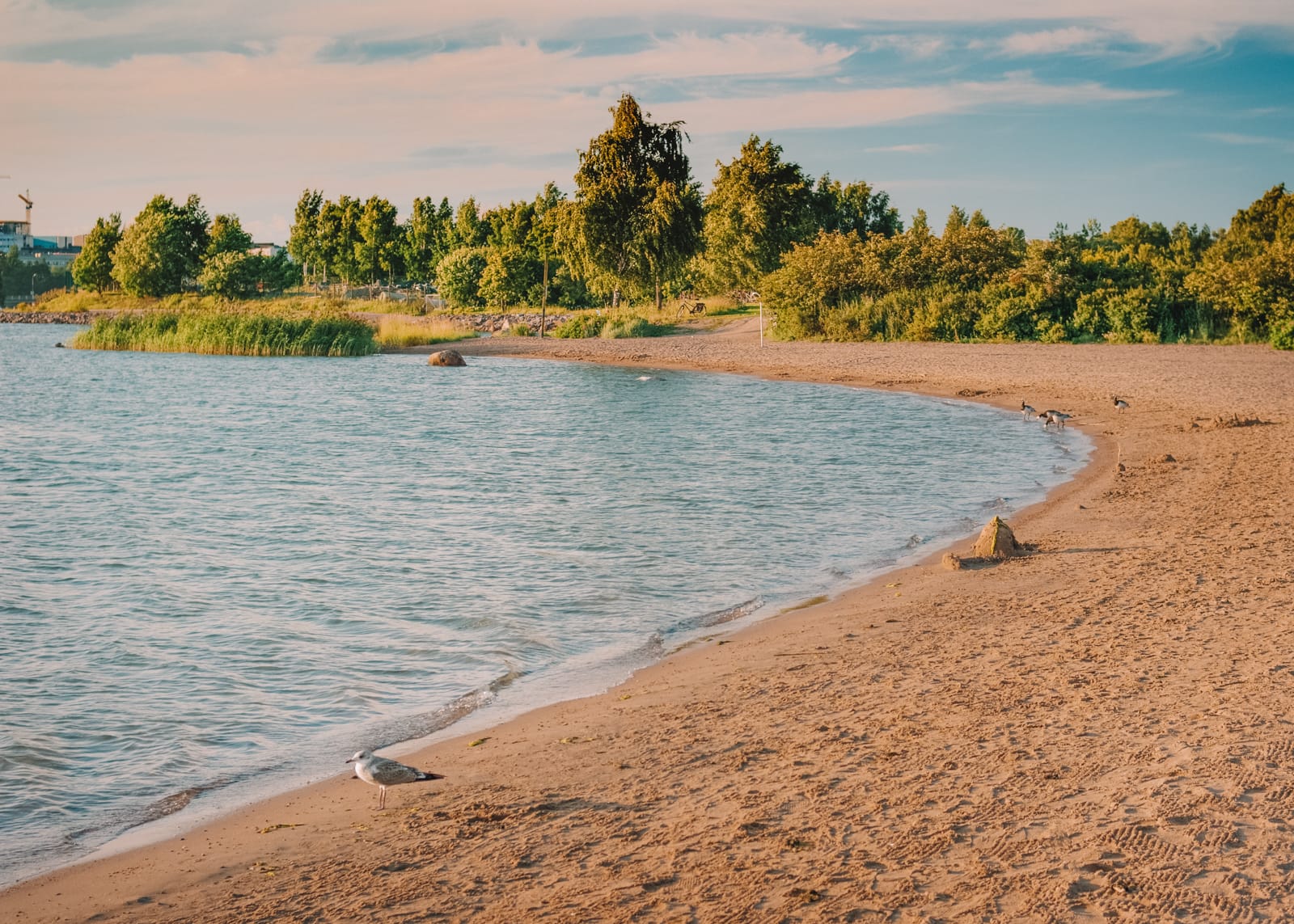 One of the best things to do in Helsinki is just to spend a day leisurely exploring the seaside. (Sometimes the best plans truly are no plans!).
Here is a great place to take a stroll along the seven-kilometre walkway and you will see an array of monuments as well as Hietaniemi beach.
10.) Seurasaari Island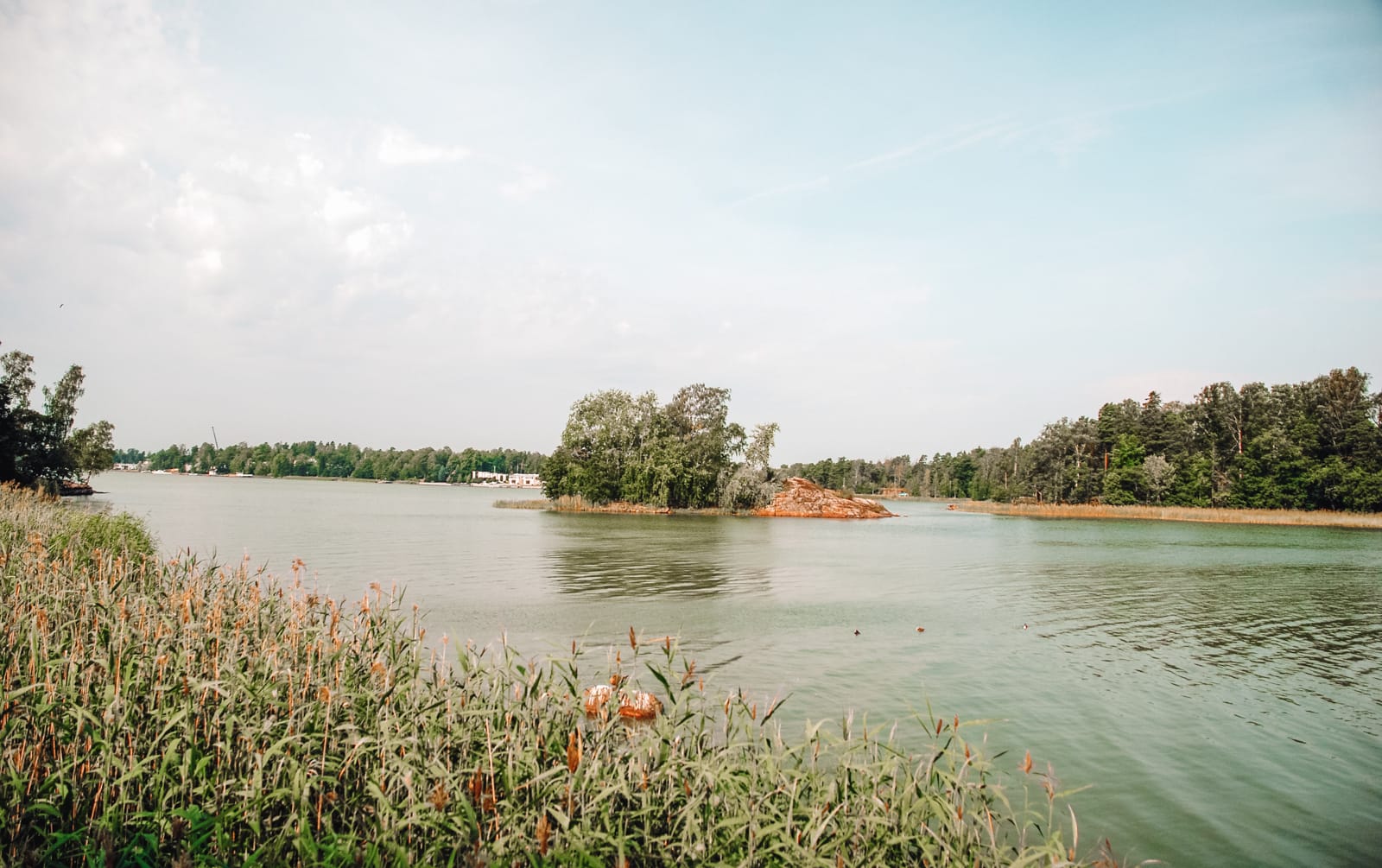 This island has an open-air museum which takes up most of the area and houses a collection of typical Finnish buildings.
The museum is open in the summer and local guides will take you around and tell you all about the history of rural Finland over the last 400 years.
11.) Café Ekberg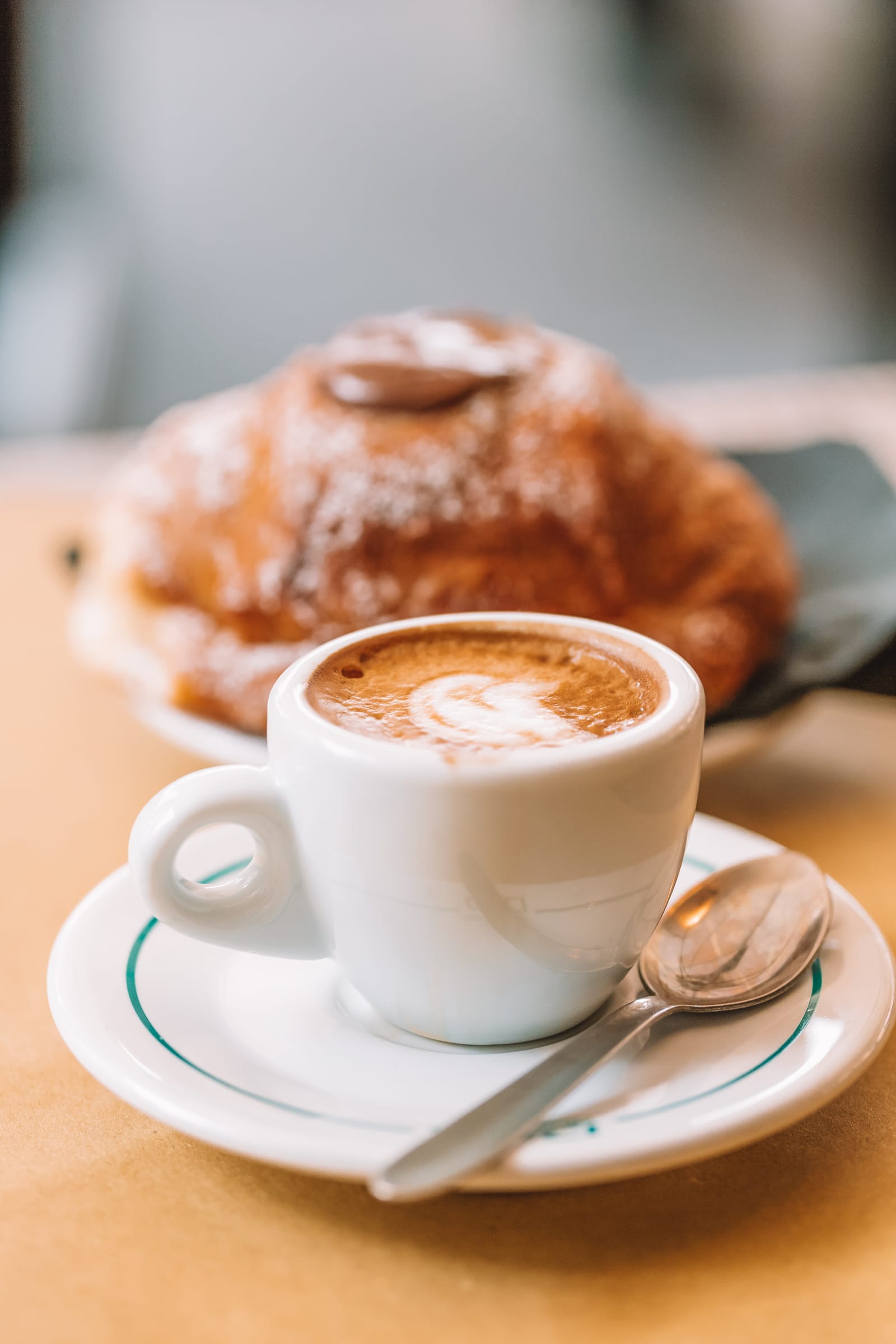 This café is one of the oldest in cafés in Helsinki and is well worth a visit, especially if you like cake.
The best cake to try here is called Napoleon cake which is great when paired with a hot chocolate or strong coffee.
This place is also great to come for breakfast or for an afternoon break with an array of pastries, biscuits and pancakes for you to enjoy.
12.) Kiasma Art Museum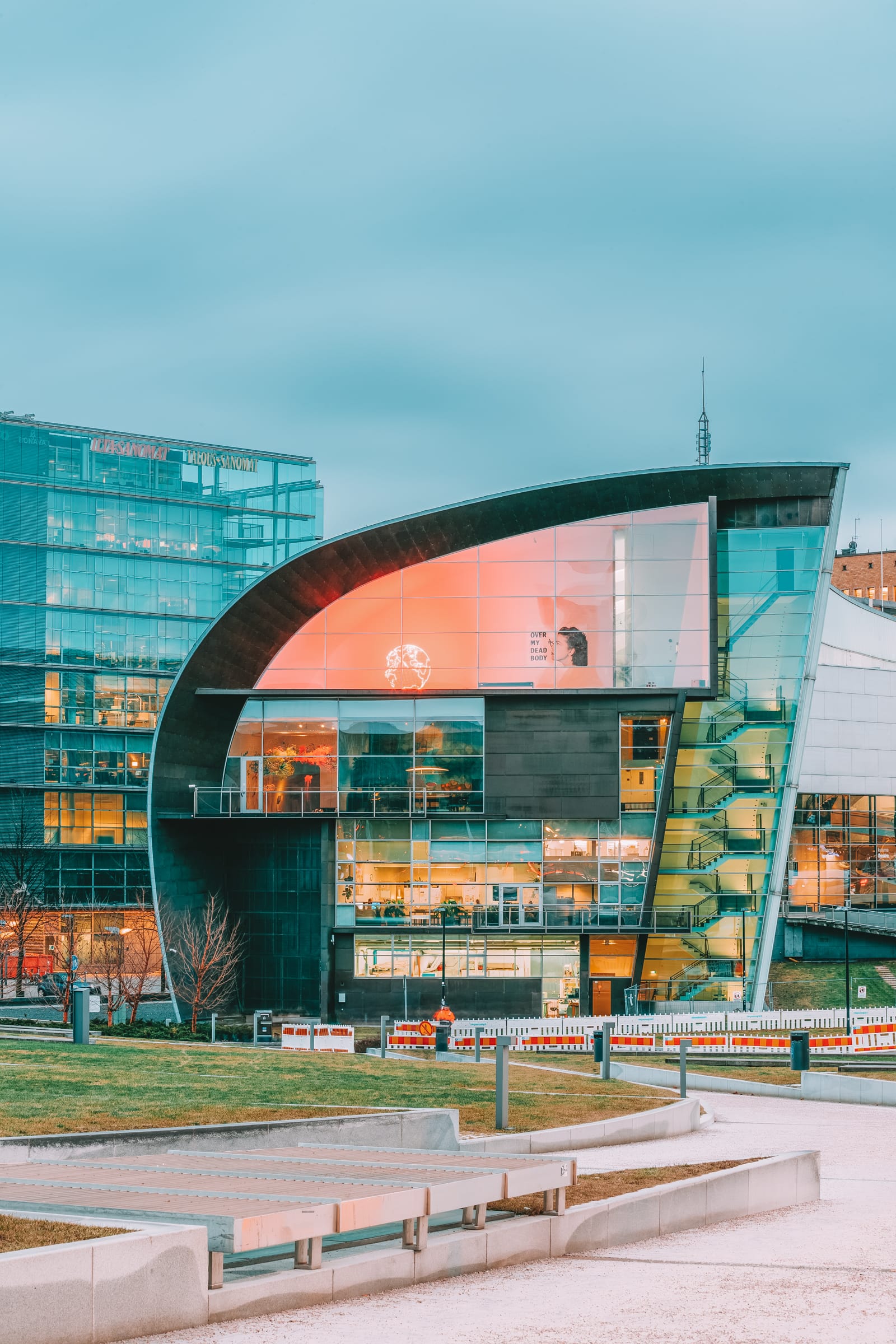 Helsinki's contemporary art museum is one of the best things to do in Helsinki if you are an art lover or not.
Here the exhibitions are usually paired with live workshops, events and performances making it a place for everyone to visit.
The building also houses contemporary art but both Finnish and international artists.
13.) Wooden House District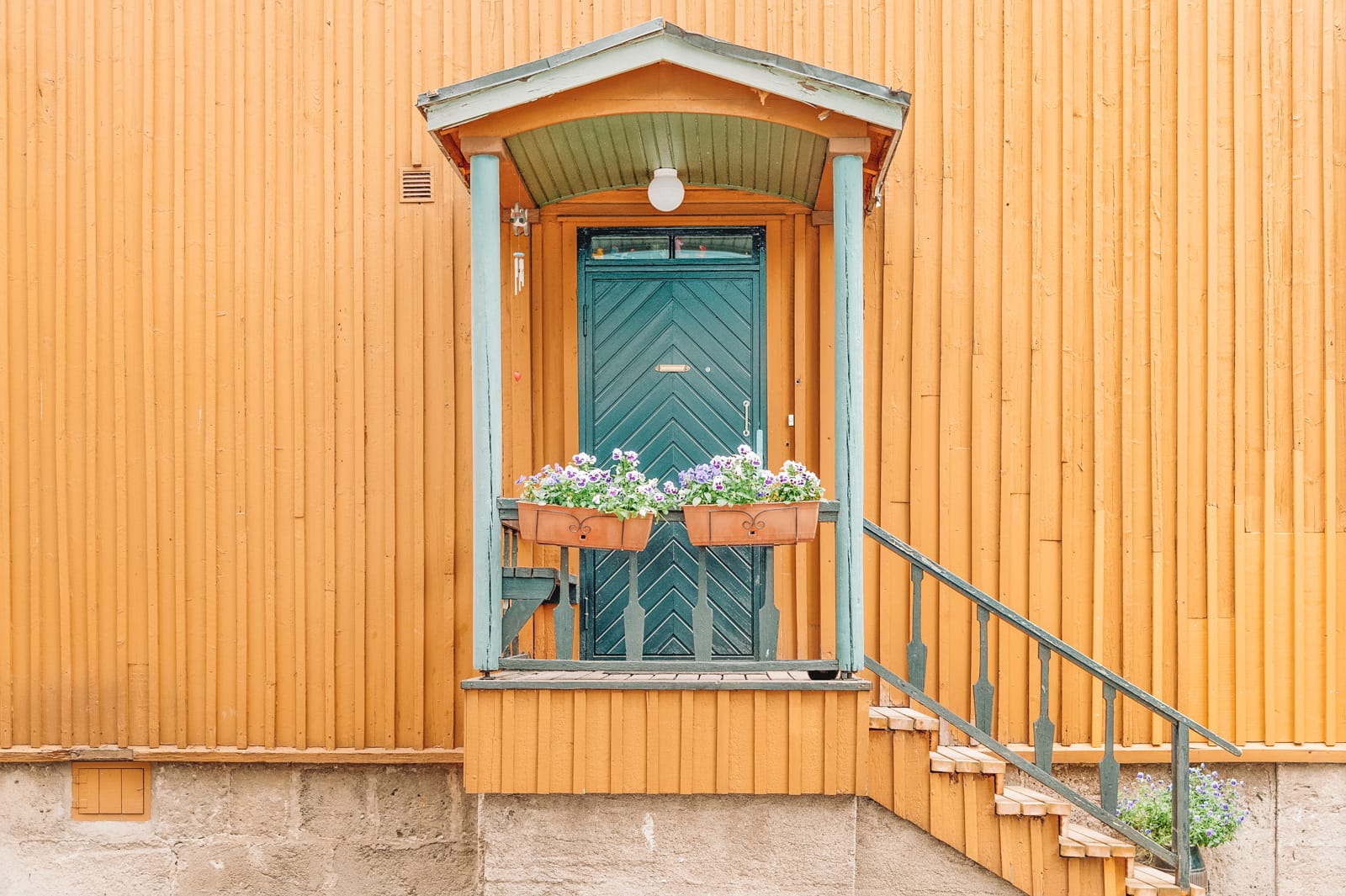 The area of Vallila houses some of the prettiest and oldest timber houses in Helsinki and these were originally for the working class but now attract more bohemian types.
Here is also so much greenery and trendy bars are dotted around every corner.
14.) Old Market Hall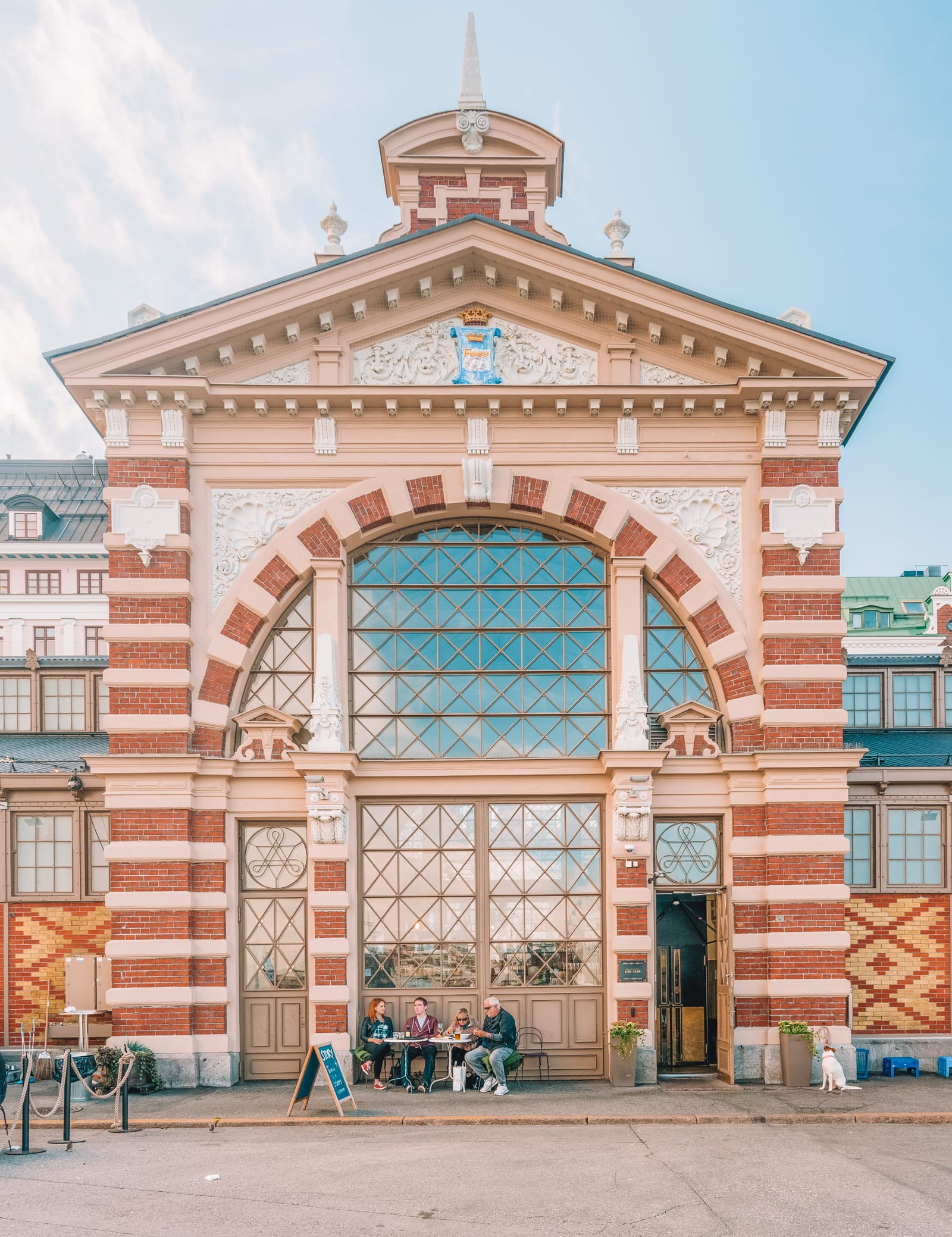 A must see for anyone that not only visits Helsinki but Finland, this market hall has been around since 1889 and has all sorts of food stalls selling fresh fish, meat, vegetables and traditional Finnish cakes.
15.) Temppeliaukio Church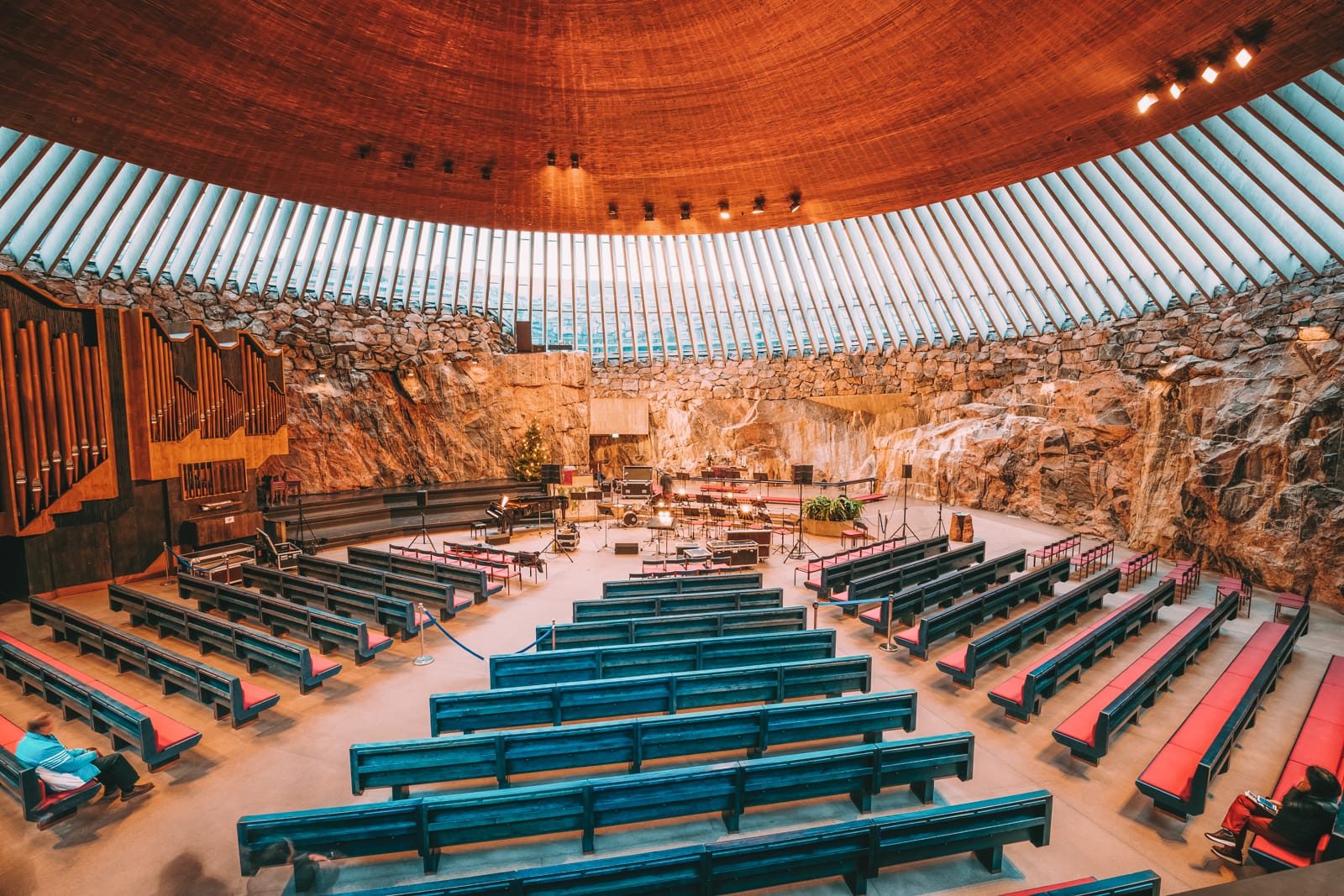 16. One of the best things to do in Helsinki if you are into your architecture is visit the Temppeliaukio Church.
Here you will see an amazing example of influential architecture, the church interior is a great blend of old and new and very impressive.
This church is highly unique in its design and a must see church to visit in Helsinki.