Phuket is known to people for many different reasons, one of the key ones being its beautiful beaches. Indeed, some of the best beaches in Phuket are some of the best beaches in Phuket as they offer a brilliant mix of beach life with easy access to all the modern conveniences you'd want on a relaxed holiday.
On one side you have the loud, brash and lively Patong Beach while on the other are a still a few hidden gems that can be discovered (if you look hard enough) such as Laem Singh.
Whatever your preferred option, you are never a few minutes away from clear blue waters, soft white sand and swaying palm trees. With an array of contrasting beaches on the island, here's where you need you to go to in Phuket (and why).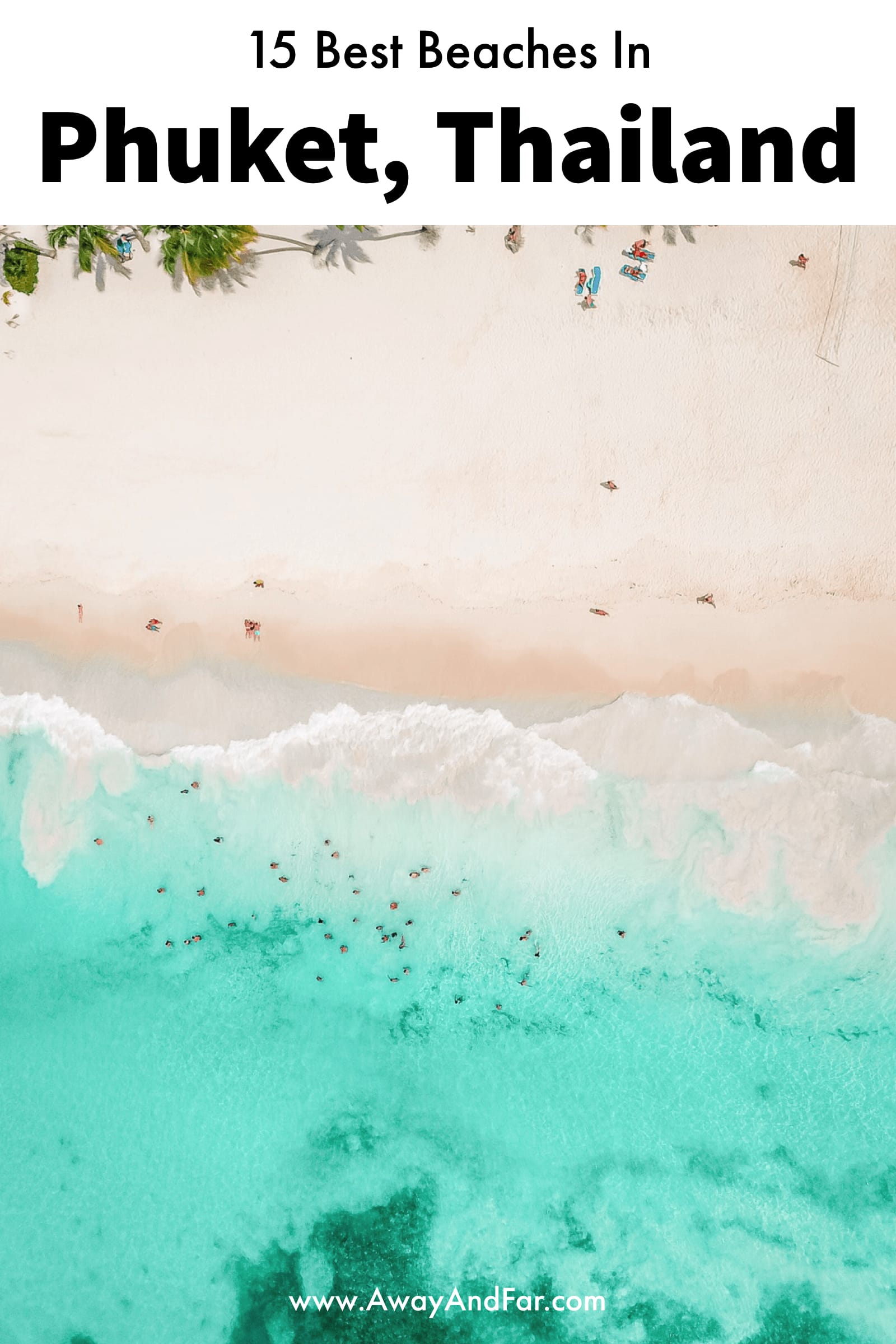 Here are the 15 best beaches in Phuket, Thailand.
1.) Freedom Beach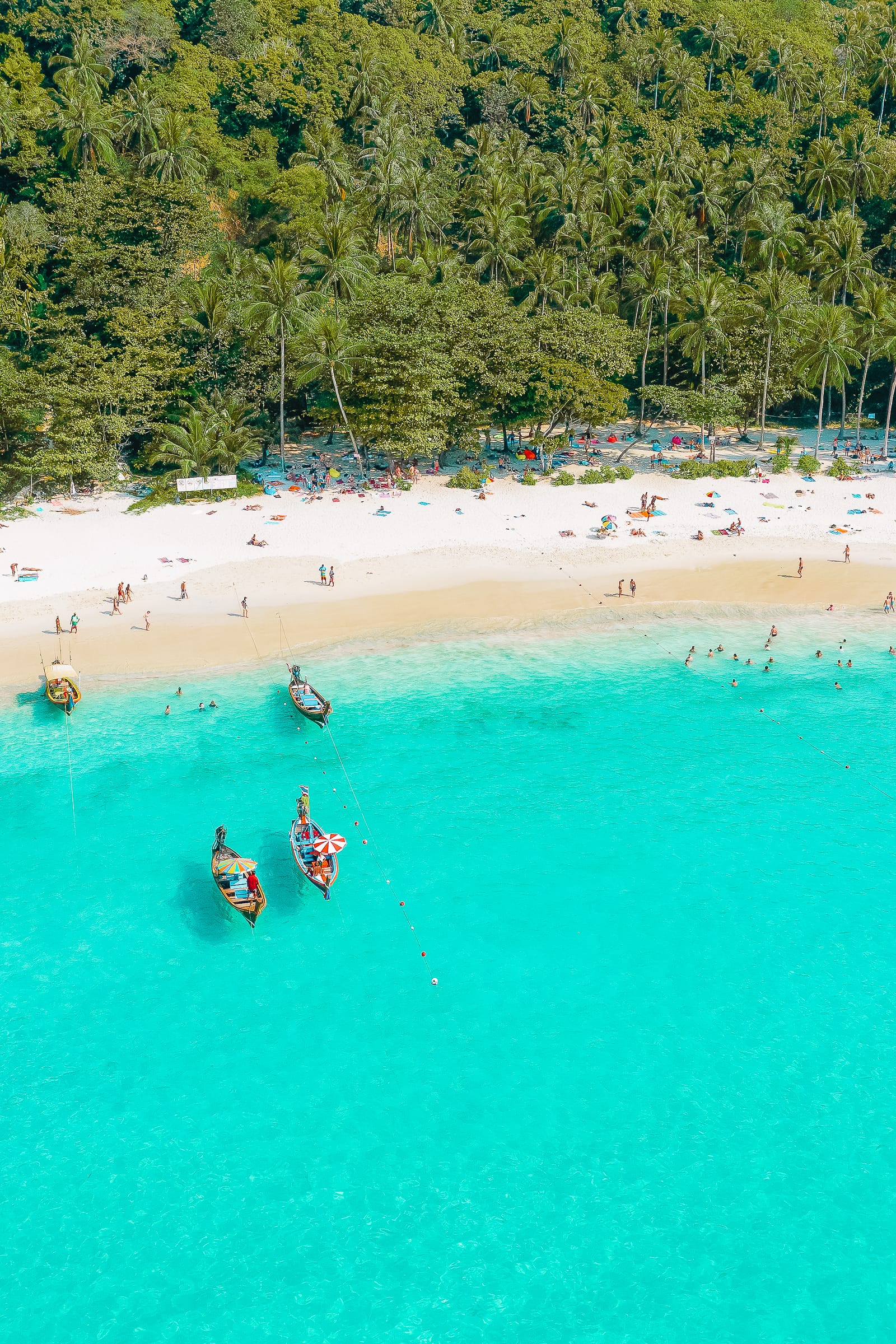 One of the prettiest in Phuket, Freedom beach is located a few hundred meters away from the ever popular Patong beach but is far more tranquil.
The soft white sand, crystal clear waters and longtail boats dotted along the shore make this one of the best beaches in Phuket which conjures up images of the tropical shores of Thailand.
2.) Ya Nui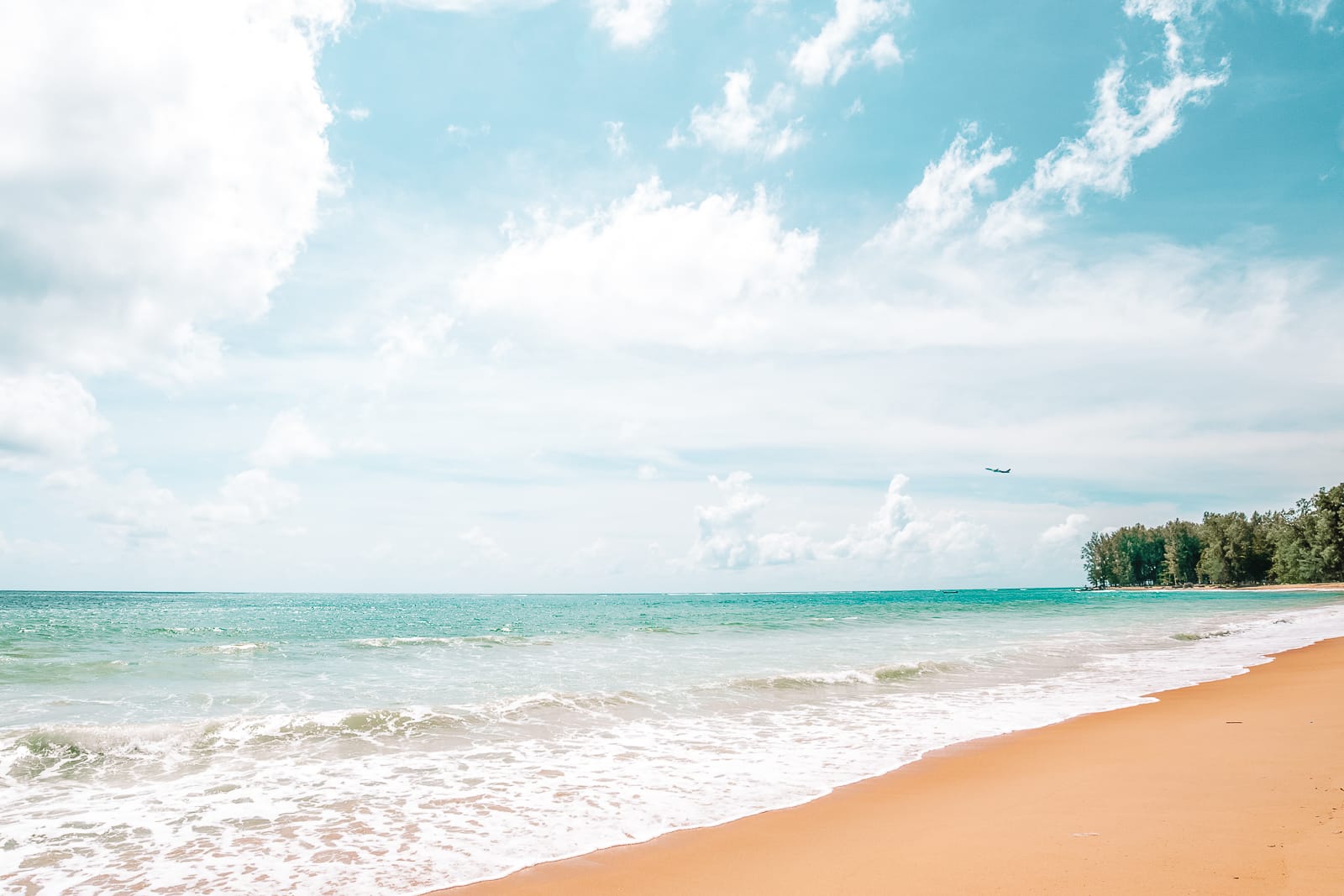 Tucked between Windmill Viewpoint and Promthep Cape, this charming bay is small but perfectly formed. There is a unique rock formation here which splits the beach into two bays with a large island right in front of it.
There is a small selection of small beachside restaurants and vendors selling drinks nearby should you want to cool off with a refreshing drink such as coconut water right from the surrounding trees.
3.) Kata Beach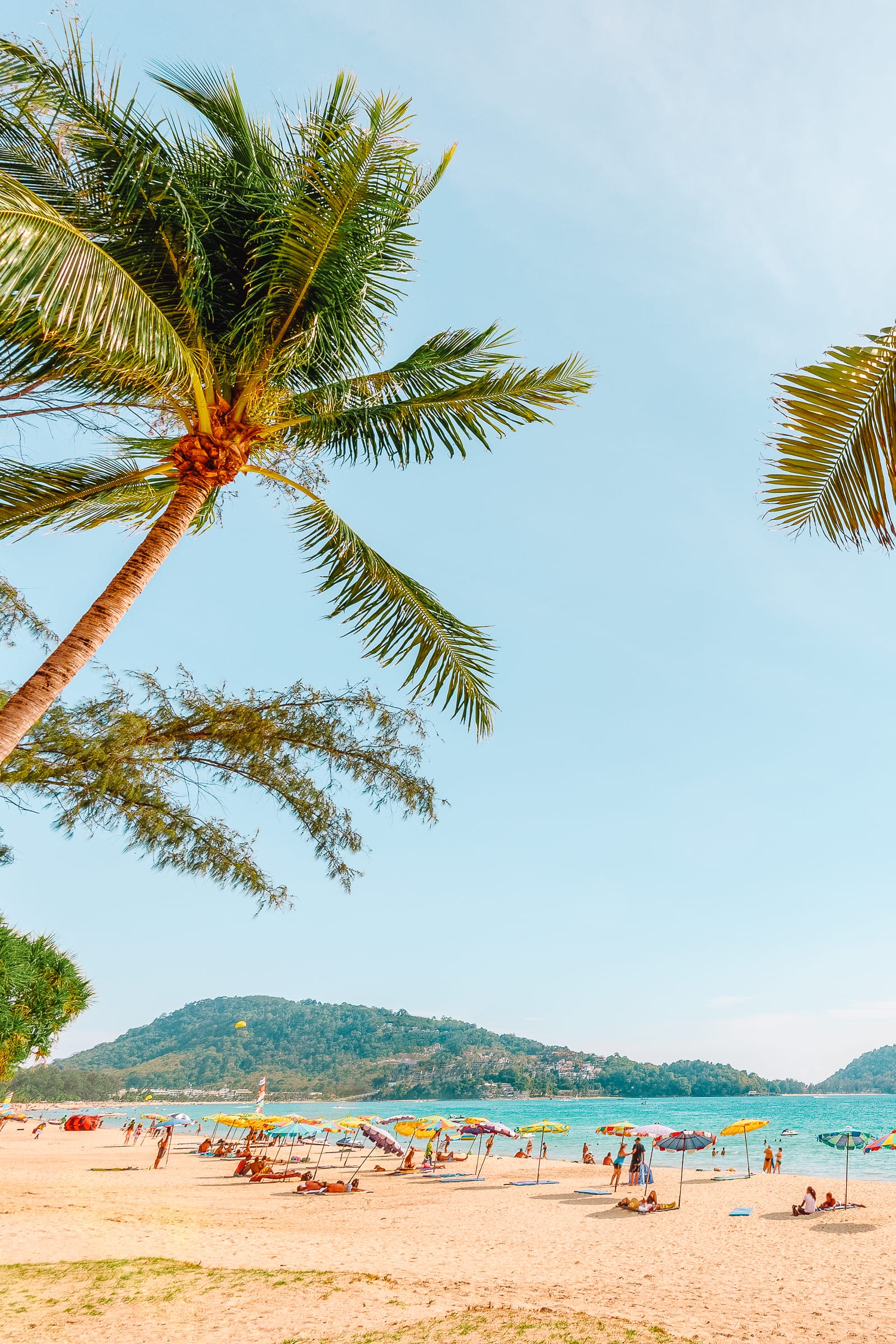 One of the busier beaches in Phuket, this wide stretch of beach is just behind Patong for popularity but is slightly less crowded.
The area also had a great selection of shops, bars, cafes and restaurants should you want to take some time out of the hot sun or go for a bite to eat.
4.) Paradise Beach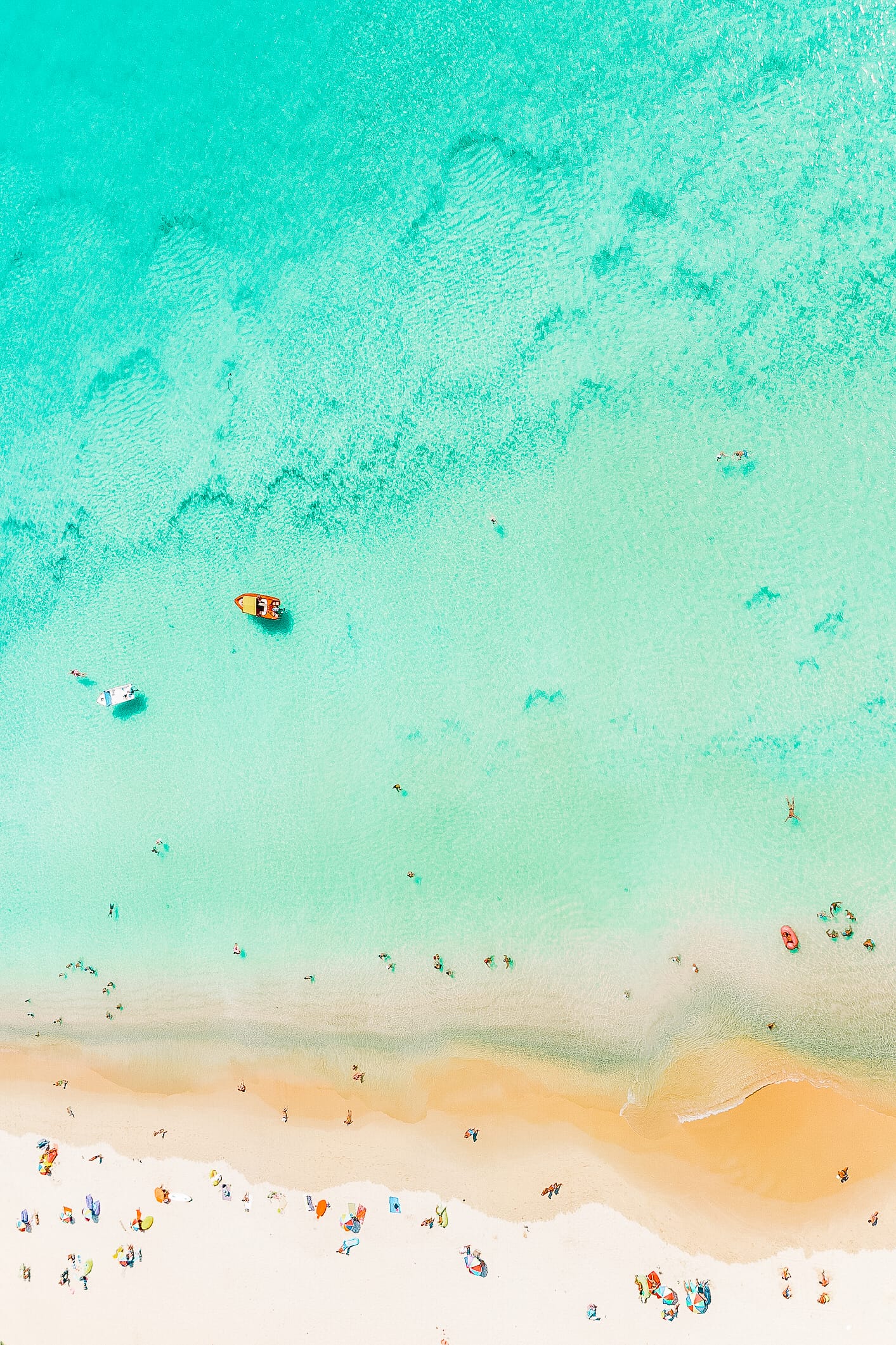 Just as the name suggests, Paradise Beach is one of the best beaches in Phuket as its amazing blue water, powdery white sand and charming boats bobbing up and down in the water are everything you would expect from a beach with this name.
Be aware the beach does have an entry fee of 100 baht or more however the tranquil views and stunning scenery are oh so worth it.
5.) Nai Harn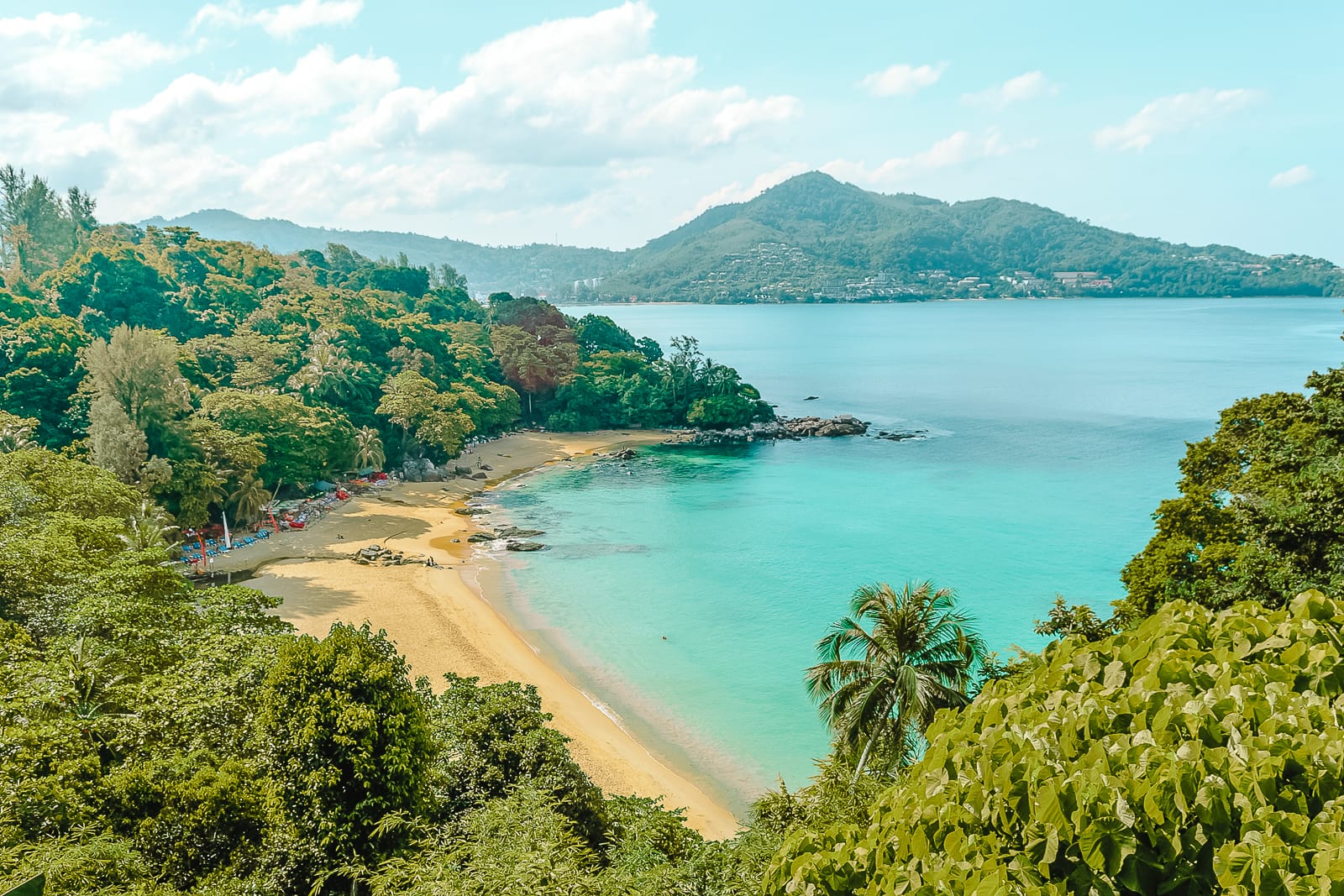 Surrounded by green hills and islands, Nai Harn has a very different outlook from the west coast tourist spots. This area still retains quite a local feel and the beach itself is sheltered with calm waters lapping up against the soft white sand.
The area also offers a selection of restaurants which all serve a great selection of local Thai dishes at a very reasonable price.
6.) Kata Noi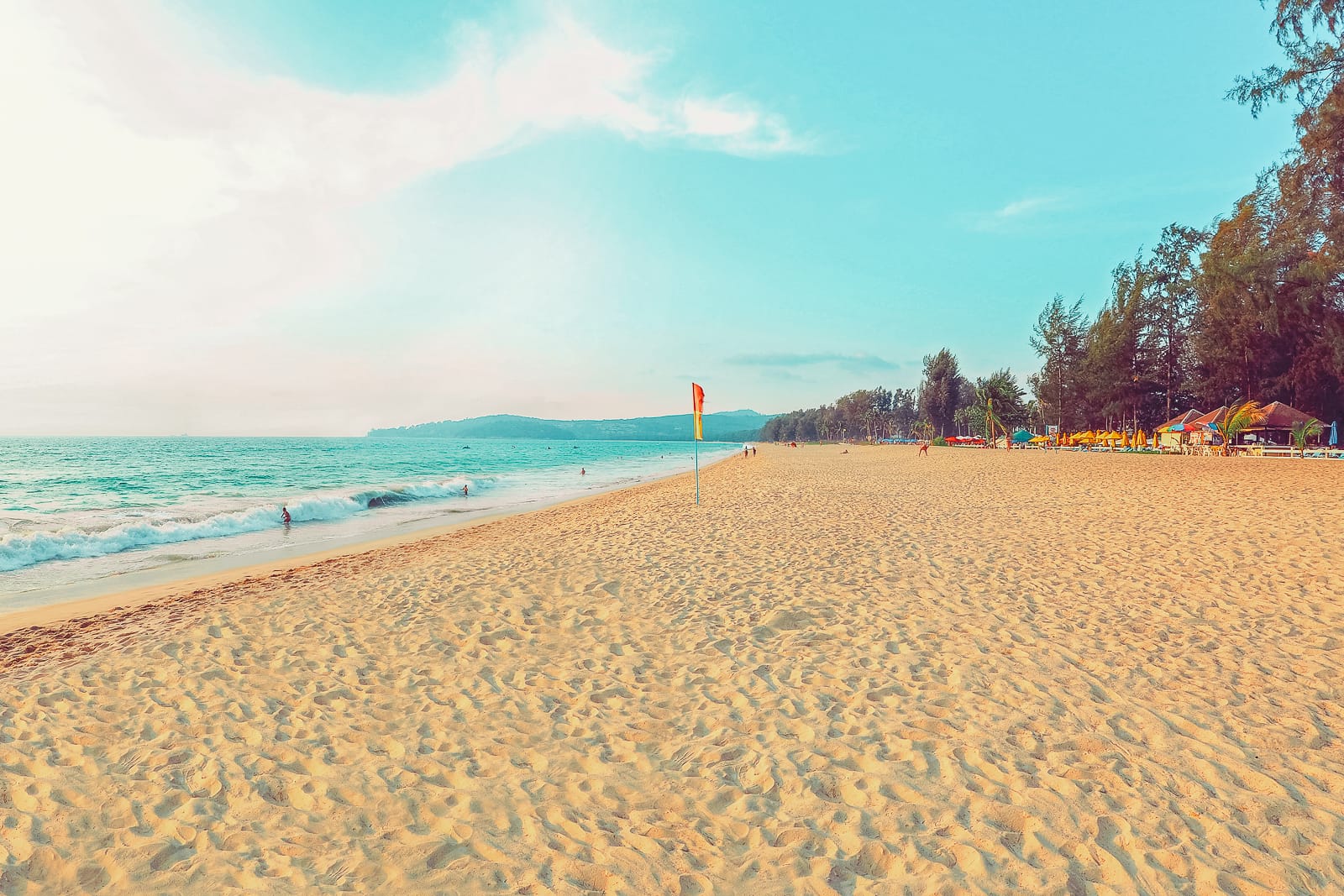 If you visit this beach the first thing you will notice is how incredibly clear the water is. Its one of those beaches that is hard to find but very worthwhile once you discover it.
The beach was also once voted 'one of the most beautiful beaches in the world' and with the crowds still remaining relatively low, it will always be one of the best beaches in Phuket.
7.) Karon Beach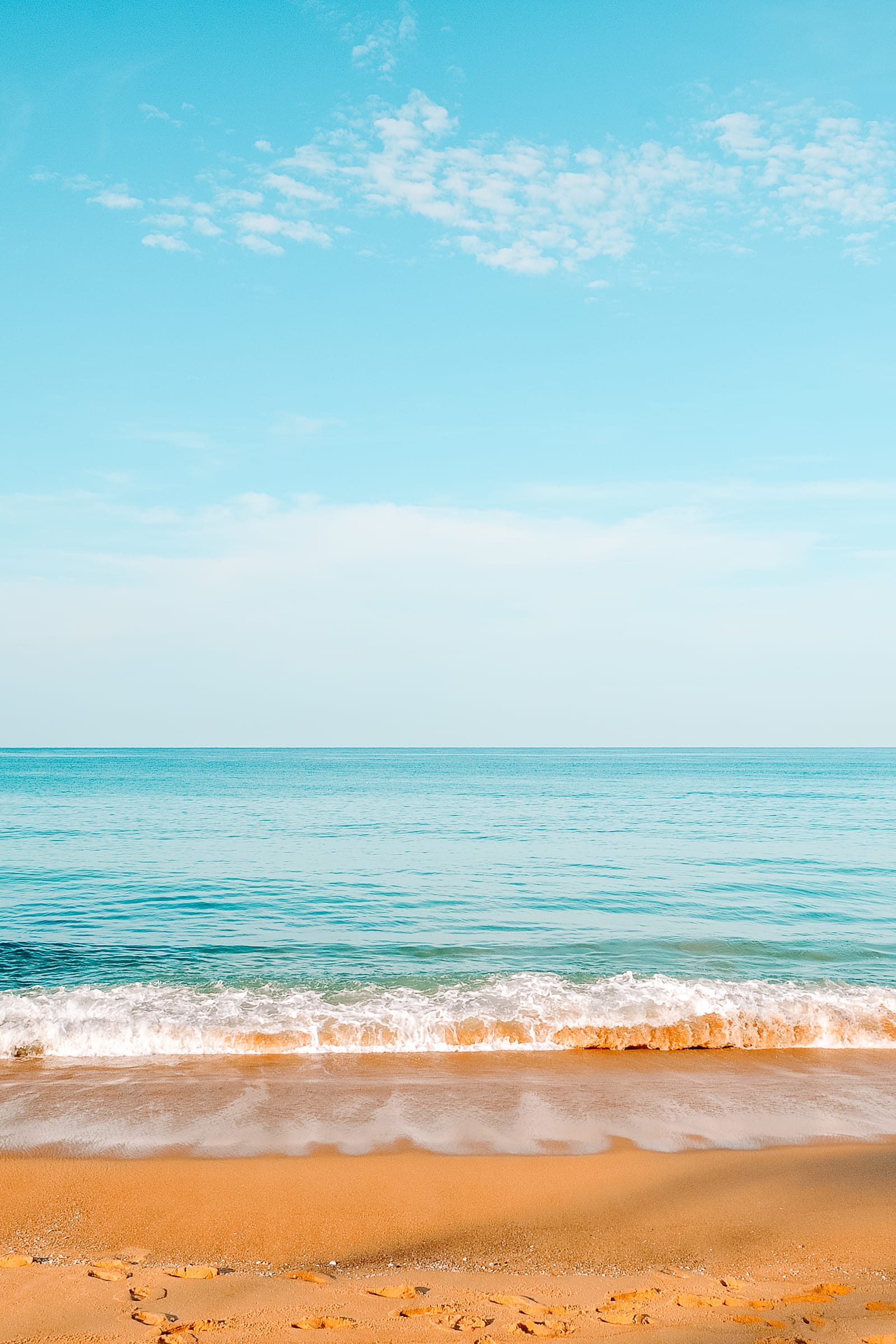 The second longest beach in Phuket, this wide stretch of white sand also has a great selection of bars and restaurants nearby.
For me, the great thing about this beach is that it has never really drawn big crowds of visitors to it so there's always a good chance of finding your very own piece of paradise for the day.
8.) Koh Surin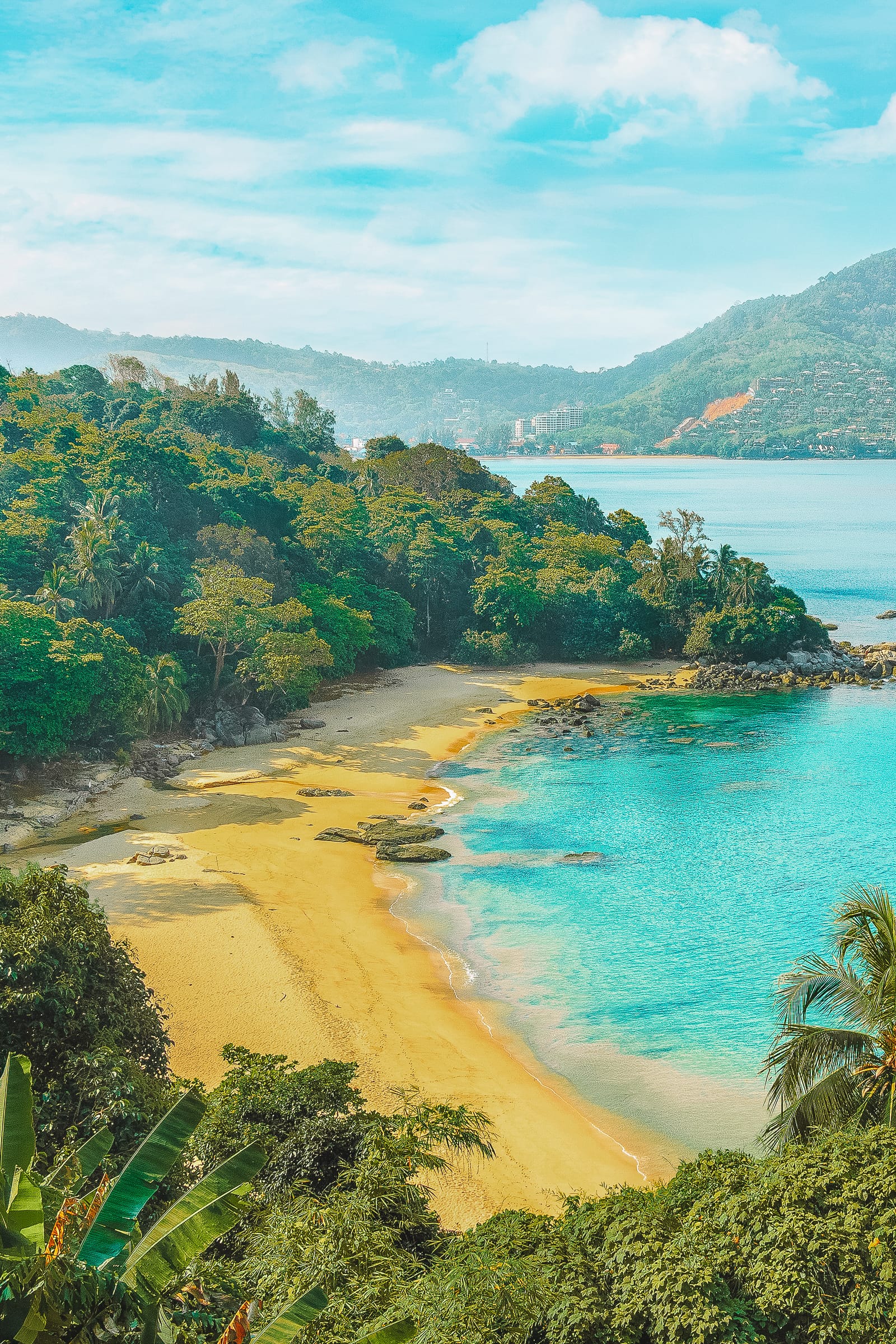 This beach used to be pretty lively, with beach clubs and restaurants all along the beach, however all this has gone, meaning the beach is now a spectacle of natural beauty.
The vast soft sand and amazing blue sea are framed with palm trees which offer shade and amazing picture opportunities.
During high season you will find a long line of local food vendors, fresh fruit stalls and beach toy vendors to add to the atmosphere here.
9.) Laem Singh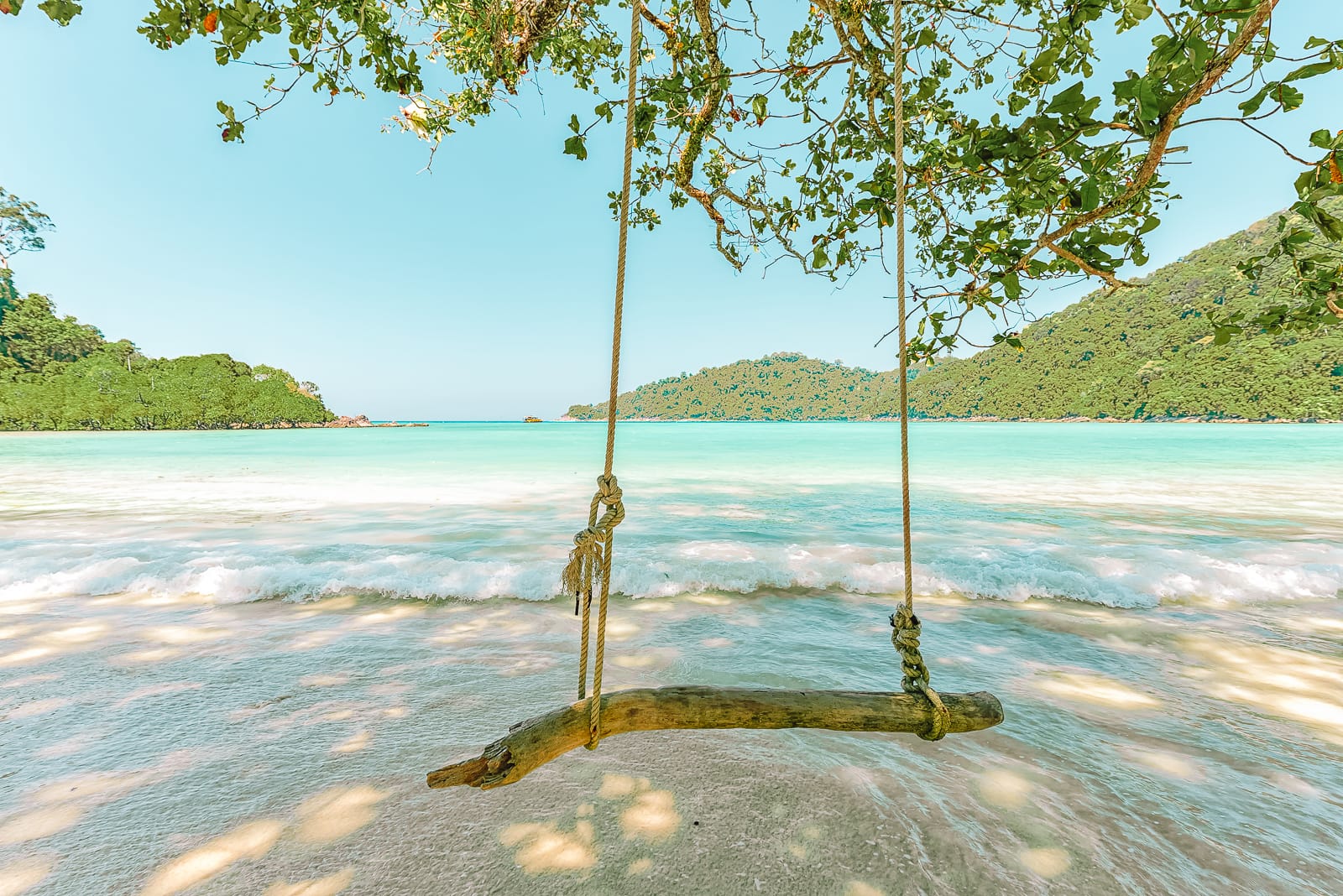 Feeling like a Robinson Crusoe hideaway, this is one of the best beaches in Phuket with a mixture of clear waters, palm trees and soft sand making you feel like you're in your very own private spot in the Caribbean.
The only way to get to the beach is a short boat ride from Surin Beach which is inexpensive and well worth the trip.
10.) Mai Khao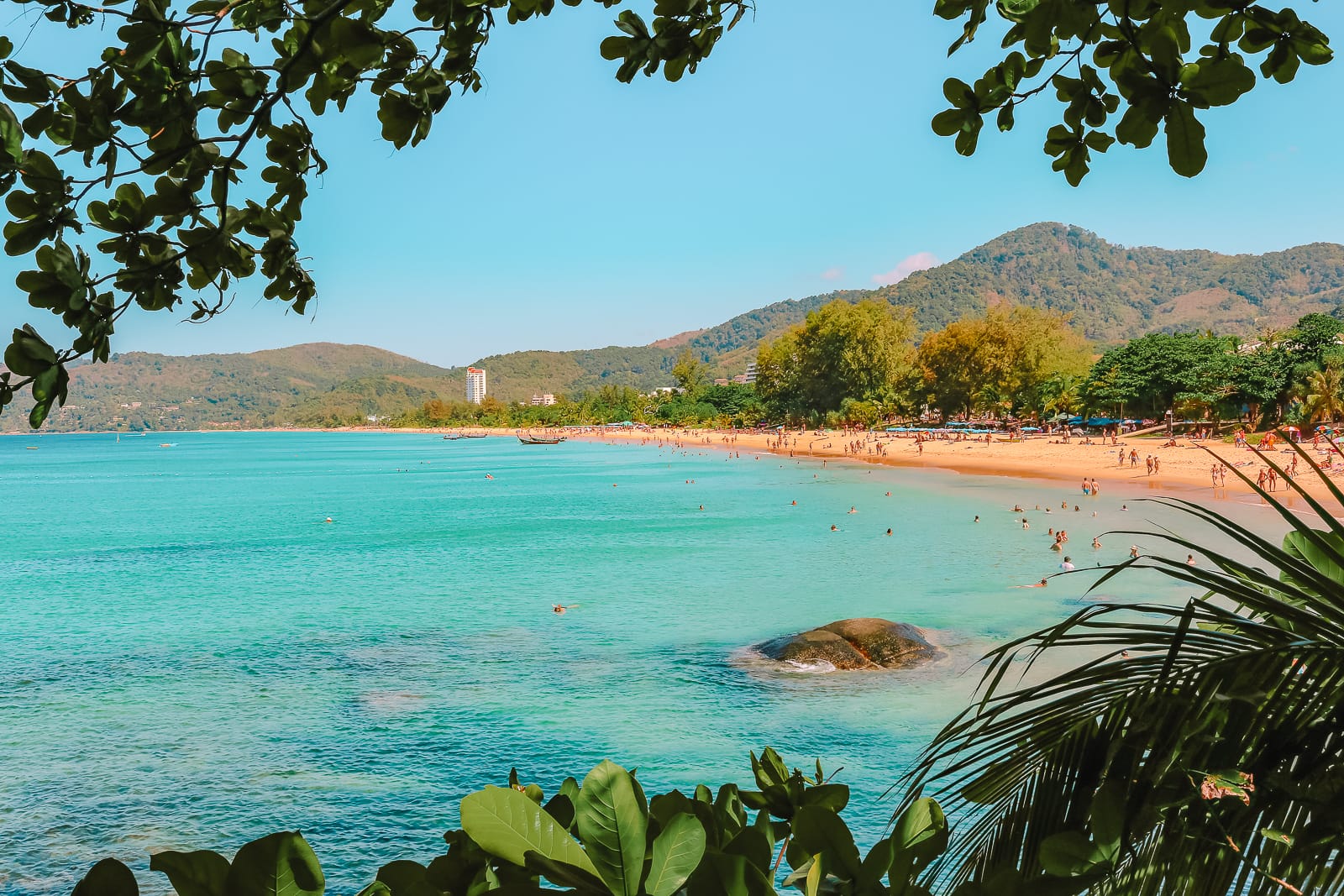 A beach that feels like you have stepped back in time, Mai Kao is one of the best beaches in Phuket and also the longest. Measuring at 11km, the area remains relatively deserted and tranquil compared to most of the beaches here.
Take a walk along the 11-kilometre beach and relax under one of the many trees dotted along this long stretch of beautiful beach.
11.) Bangtao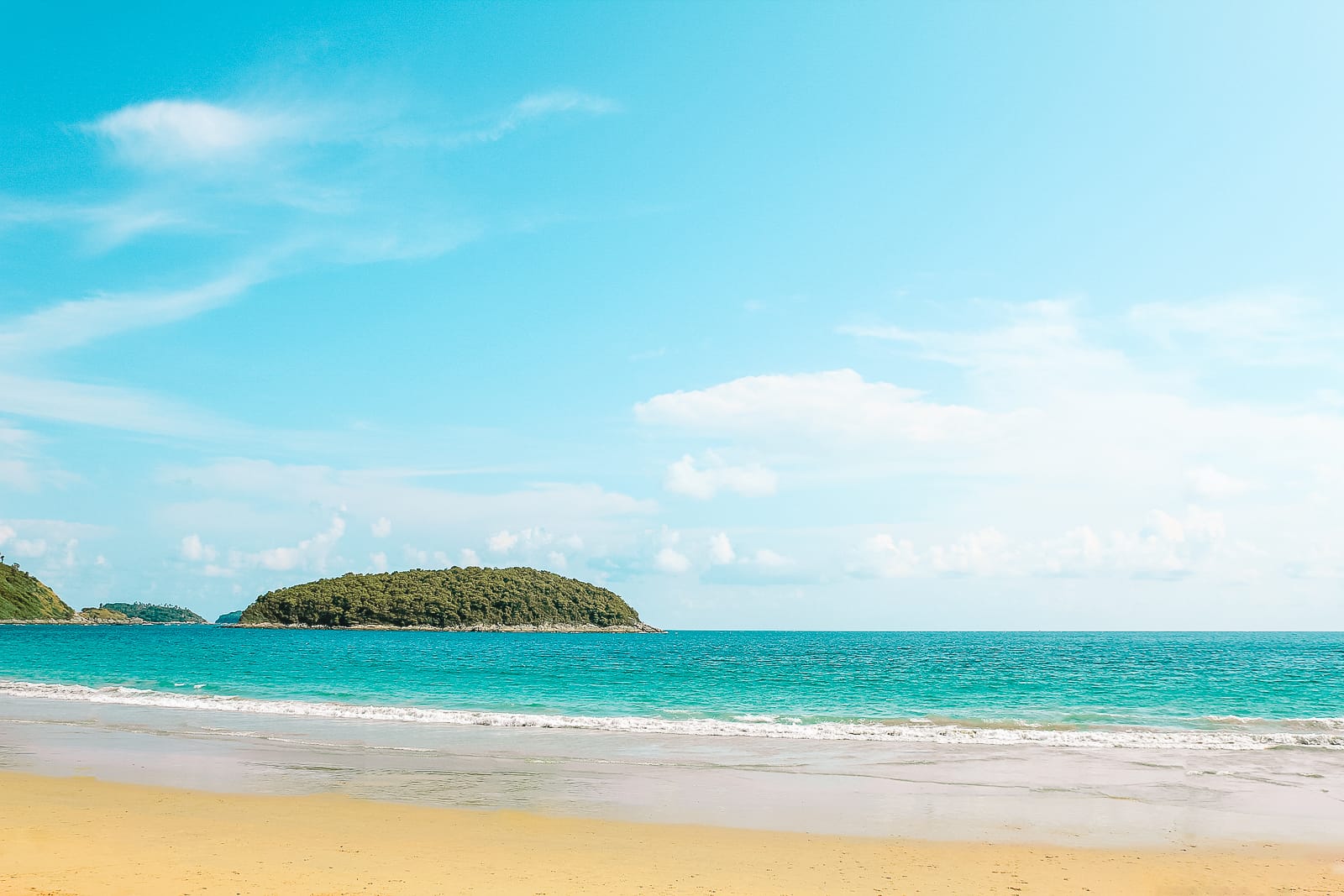 With being one the longest beaches here, its easy to see why Bangtao is one of the best beaches in Phuket.
Bantao can be found between the airport and Patong on the west coast and is one of the trendier places to visit with an array of beach clubs and a fine selection of restaurants to choose from.
12.) Kamala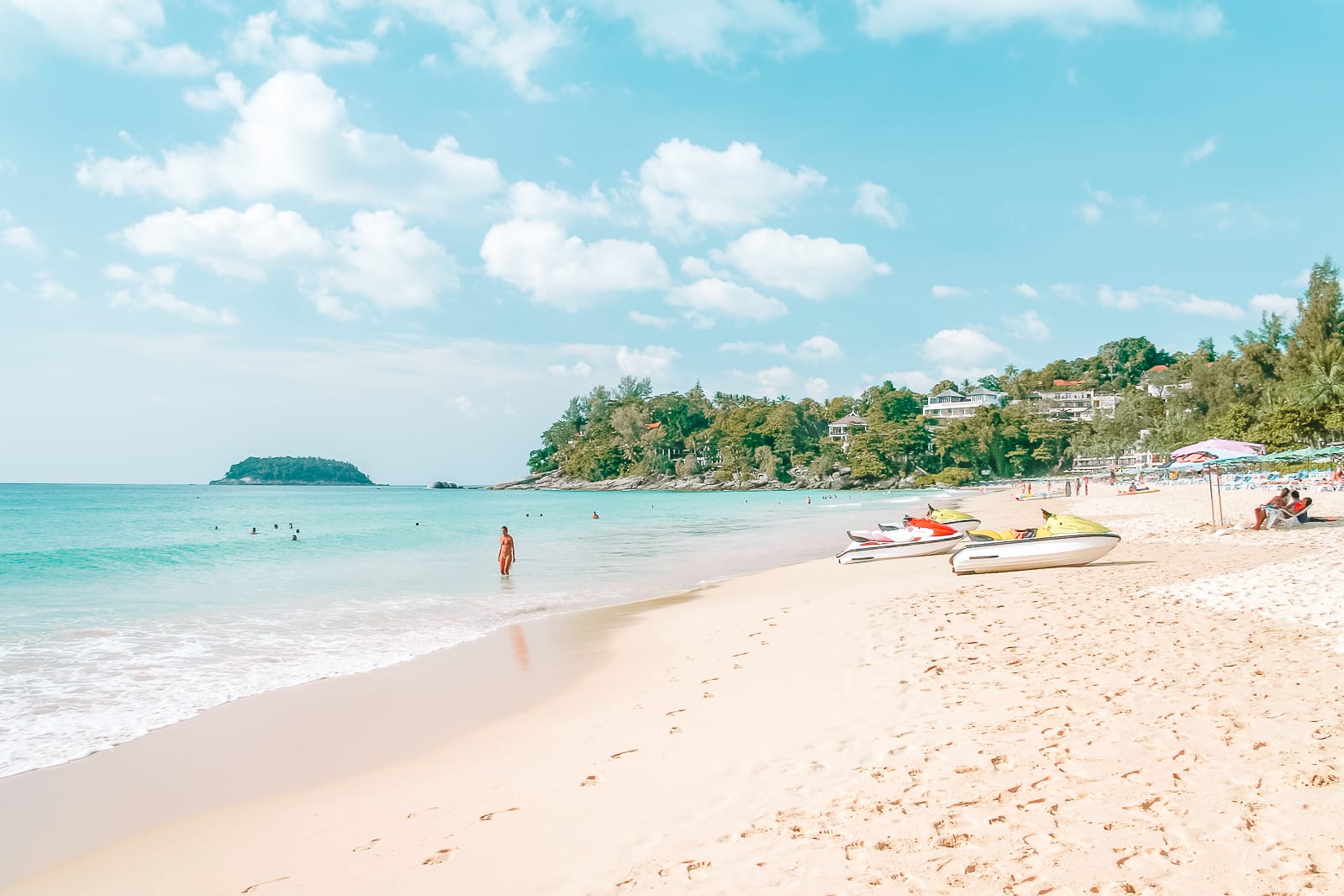 If you want to go to a beach club, Kamala beach is a beautiful spot with Café del Mar beach club right on your doorstep.
Located in the north of Kamala, this wood and straw roof bar is a great place to chill out in the afternoon. Here they also serve snacks and nice cocktails should you be feeling peckish.
If you decide to stay here, make sure you book a hotel with direct beach access to make the most of your experience.
13.) Pansea Beach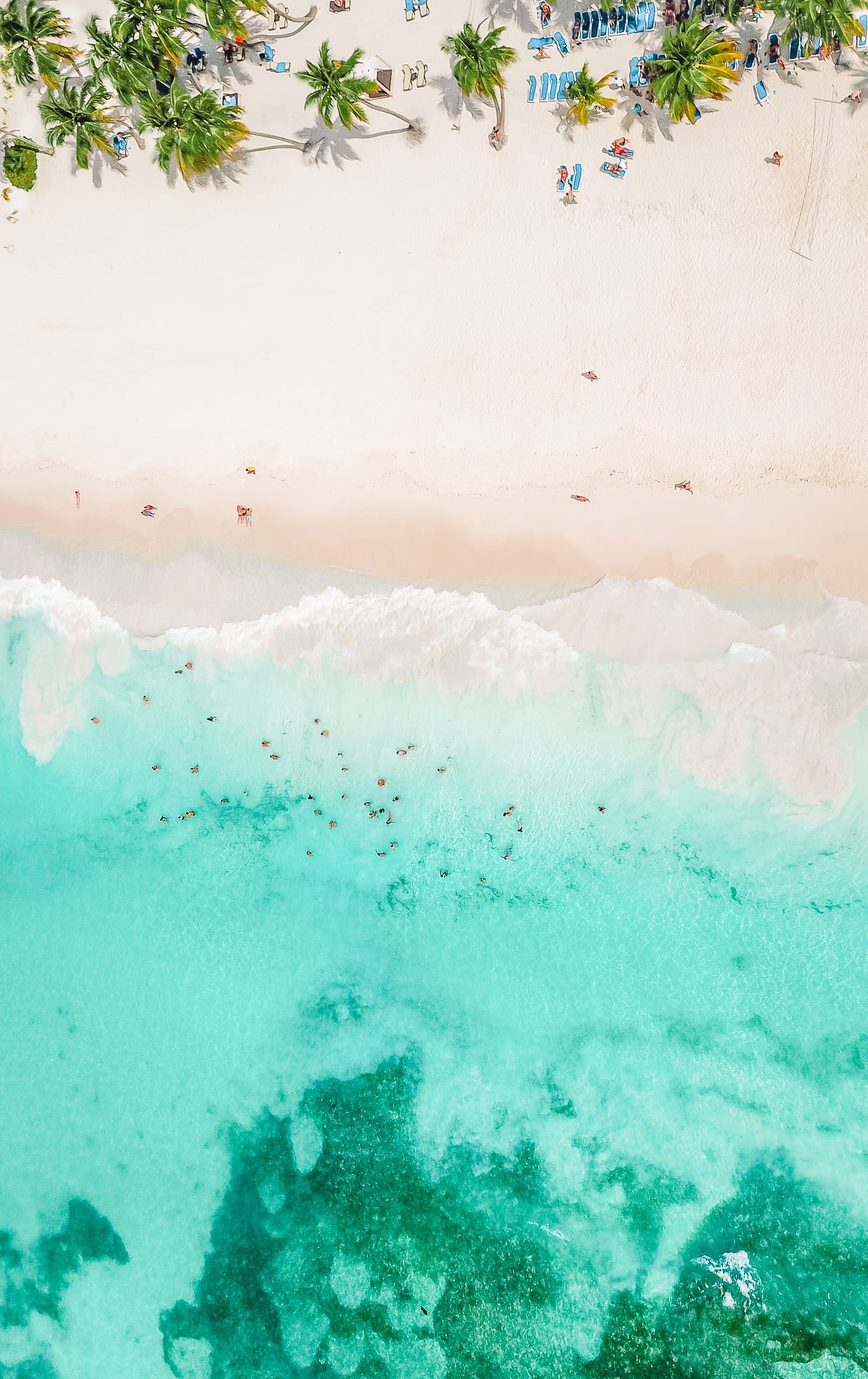 One of the best beaches in Phuket for privacy, Pansea beach is located next to Surin Beach and is a little hard to find, but there is a hidden path which takes you to this little spot of beach paradise.
The beach is a mixture of clear blue-hued water and long white sand with a few beach shacks and places to go for a beach massage found here.
One of the few places in Phuket where you can stay all day and enjoy a few amenities with not too many crowds.
14.) Patong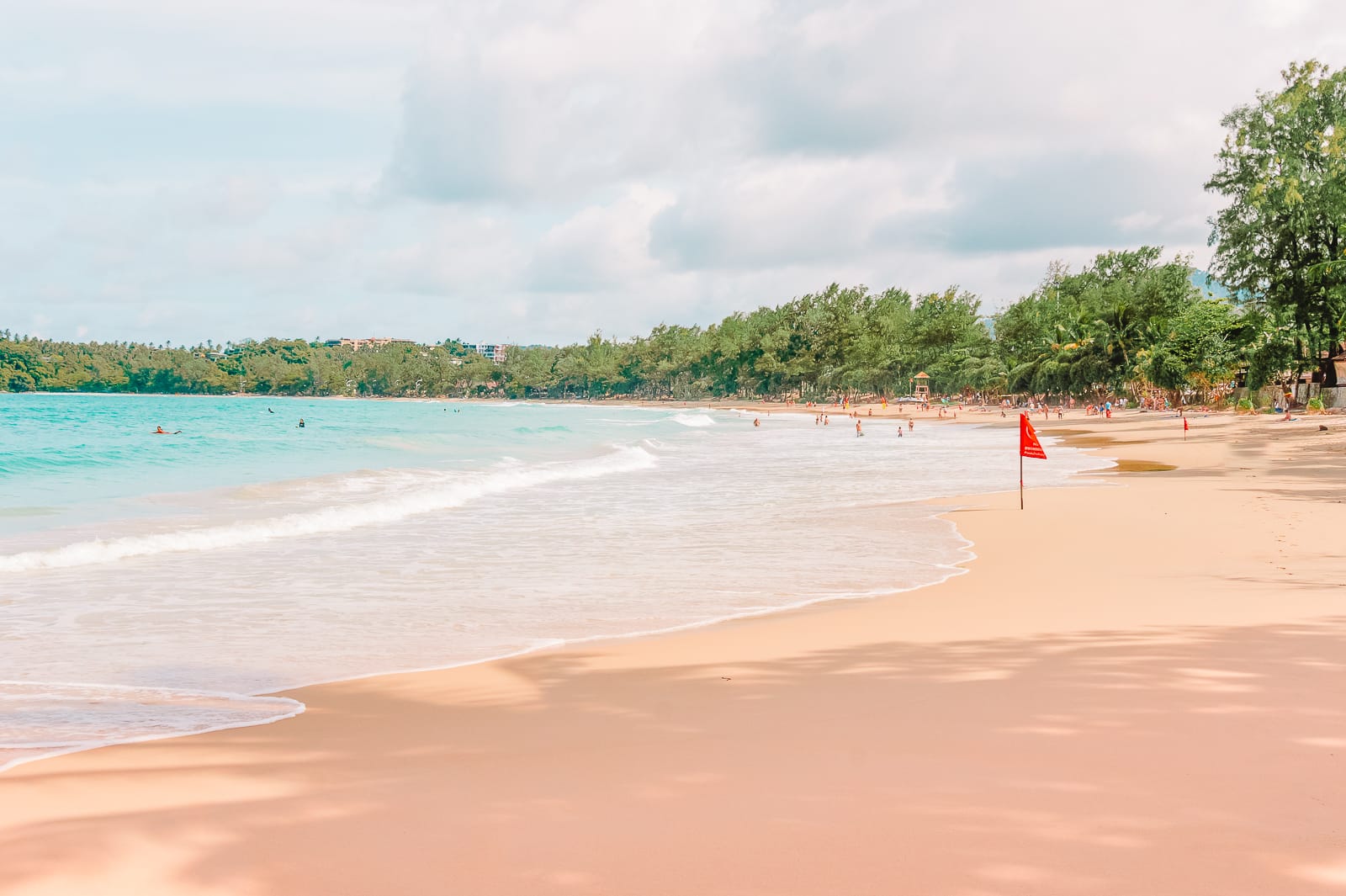 As beautiful as it is busy, Patong Beach is the place to go if you like a lively atmosphere and lots to do nearby. The beach itself is a wide stretch of white sand and clear blue water and is the heart of the island.
If you prefer your beaches on the quieter side, this beach may not be for you, however, if you still want to share the experience head towards the northern part of the beach as it tends to be a little bit quieter.
15.) Nai Yang Beach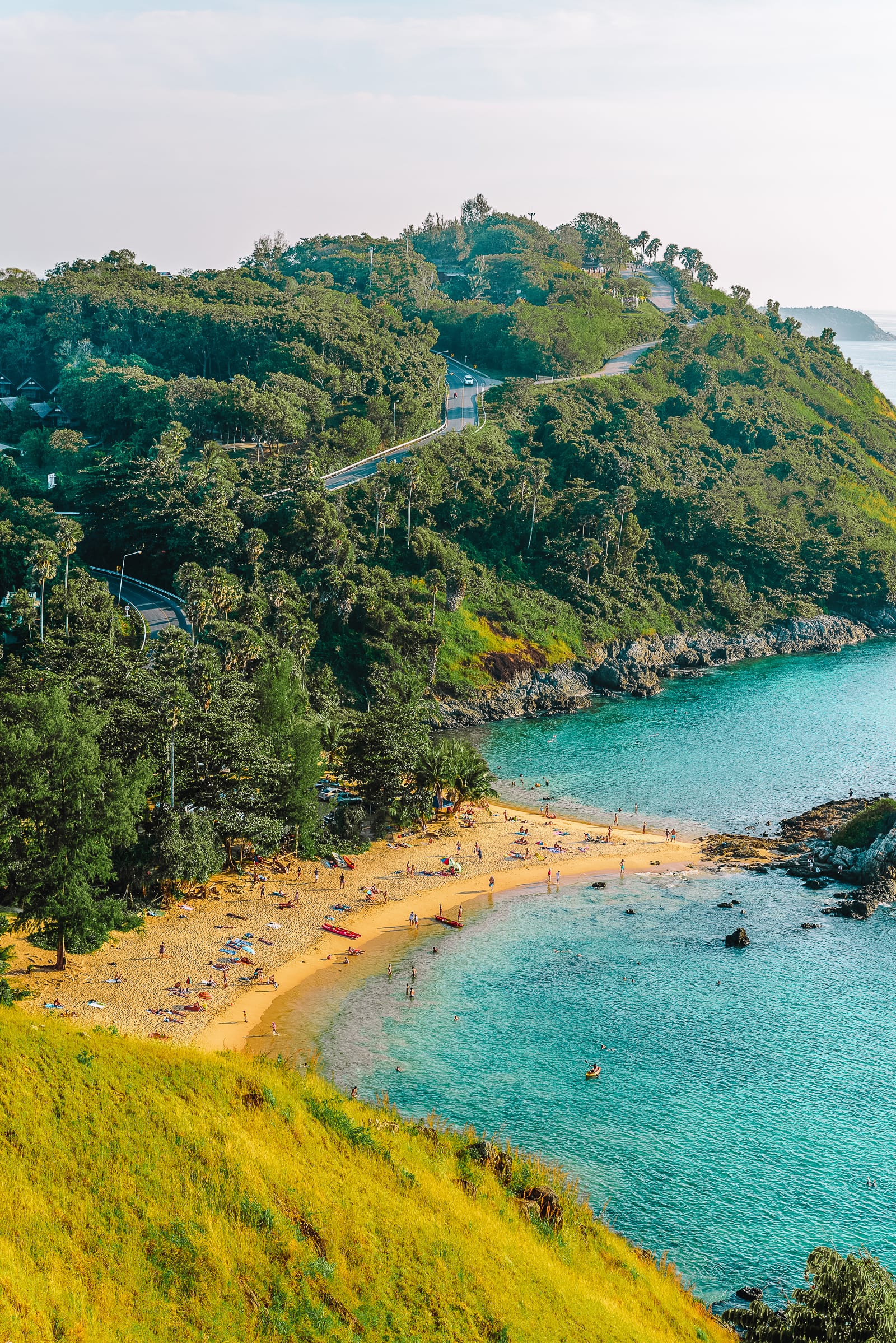 If you're a first-time traveller to Phuket, chances are you may not know about this beach, however, if you are returning the island chances are you already know and love it.
One of the best beaches in Phuket as it is one of the more relatively unknown beaches in northern Phuket, so it still retains some unspoilt local charm.
The are itself is beautiful with the tree-dotted along the beach providing plenty of shade and a good selection of fun tiny bars and restaurants in the area.