If you're a bit of a beach bum like me, there are no better beaches to spend your time on than the ones found in Australia. (Fine, there are others across the world but Australia is pretty special and has some amazing gems).
Miles upon miles of soft, powdery sand and crystal-clear turquoise waters means your never short of an idyllic setting.
Then there's the Gold Coast, one of the few places in the world which could have its very own list of top 10 beaches in the world all on its own.
With an abundance of stunning beaches to choose from, here where you need to visit in Australia for its amazing beaches.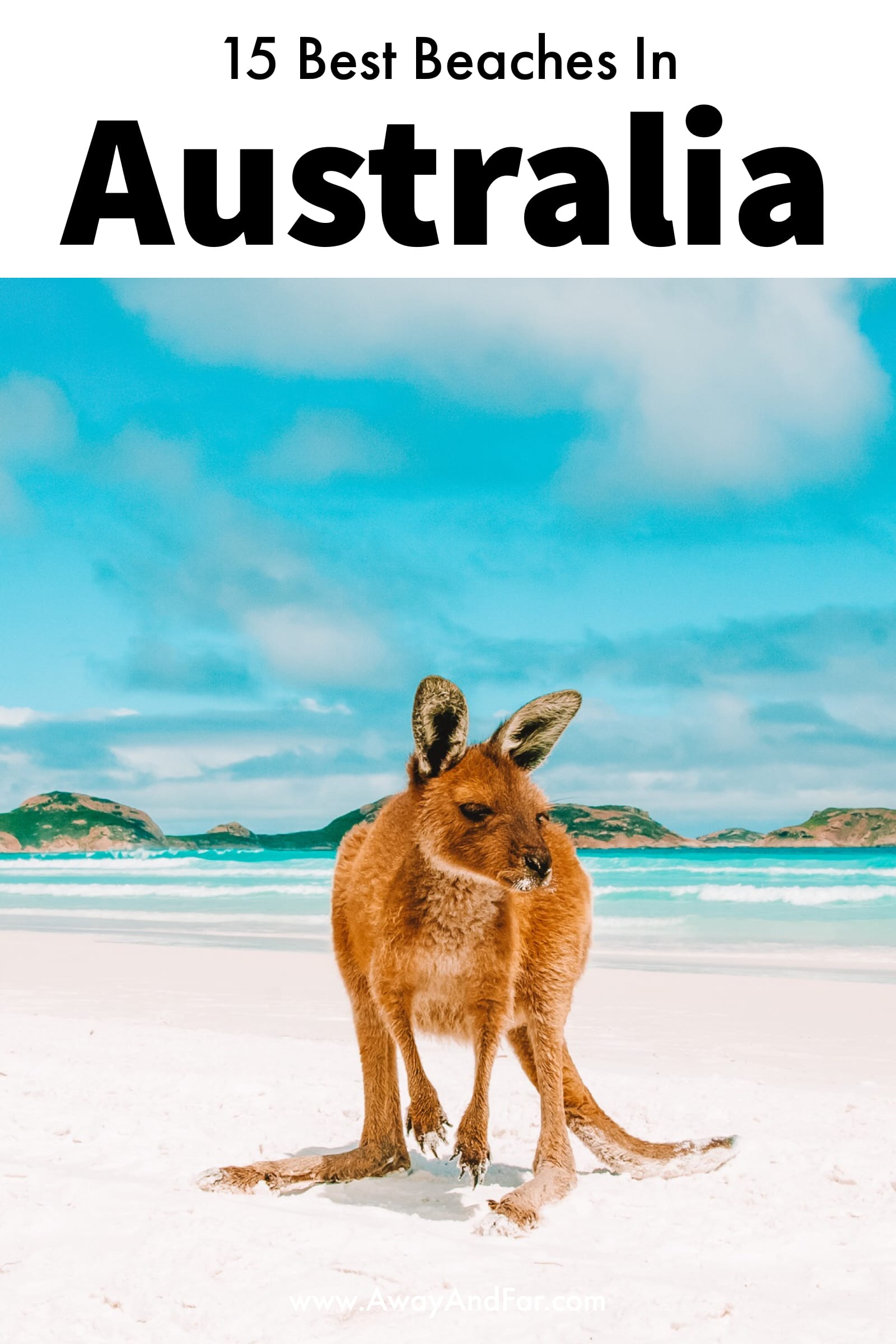 Here are the 15 best beaches in Australia.
1.) Gold Coast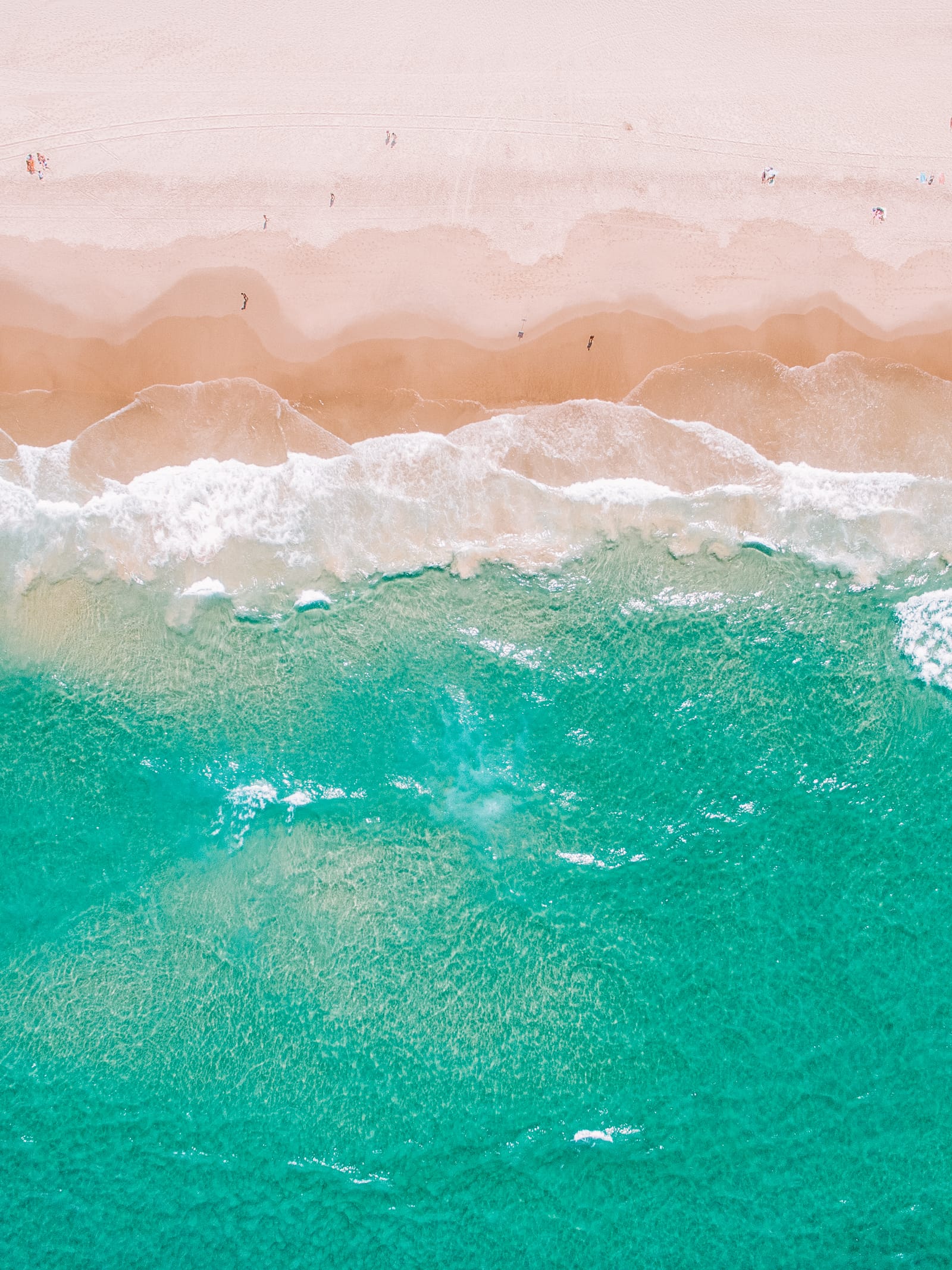 A city that I always think is the picture postcard for Australia, Gold Coast is home to one of the best beaches in Australia because in itself it has an abundance of different beaches along its long stretch of coastline.
Kirra beach a great place to go to avoid the crowds and take some great photos of the impressive skyline opposite. The area is also fairly sheltered, making it an ideal spot for swimming, relaxing and enjoying a good book.
2.) Mooloolaba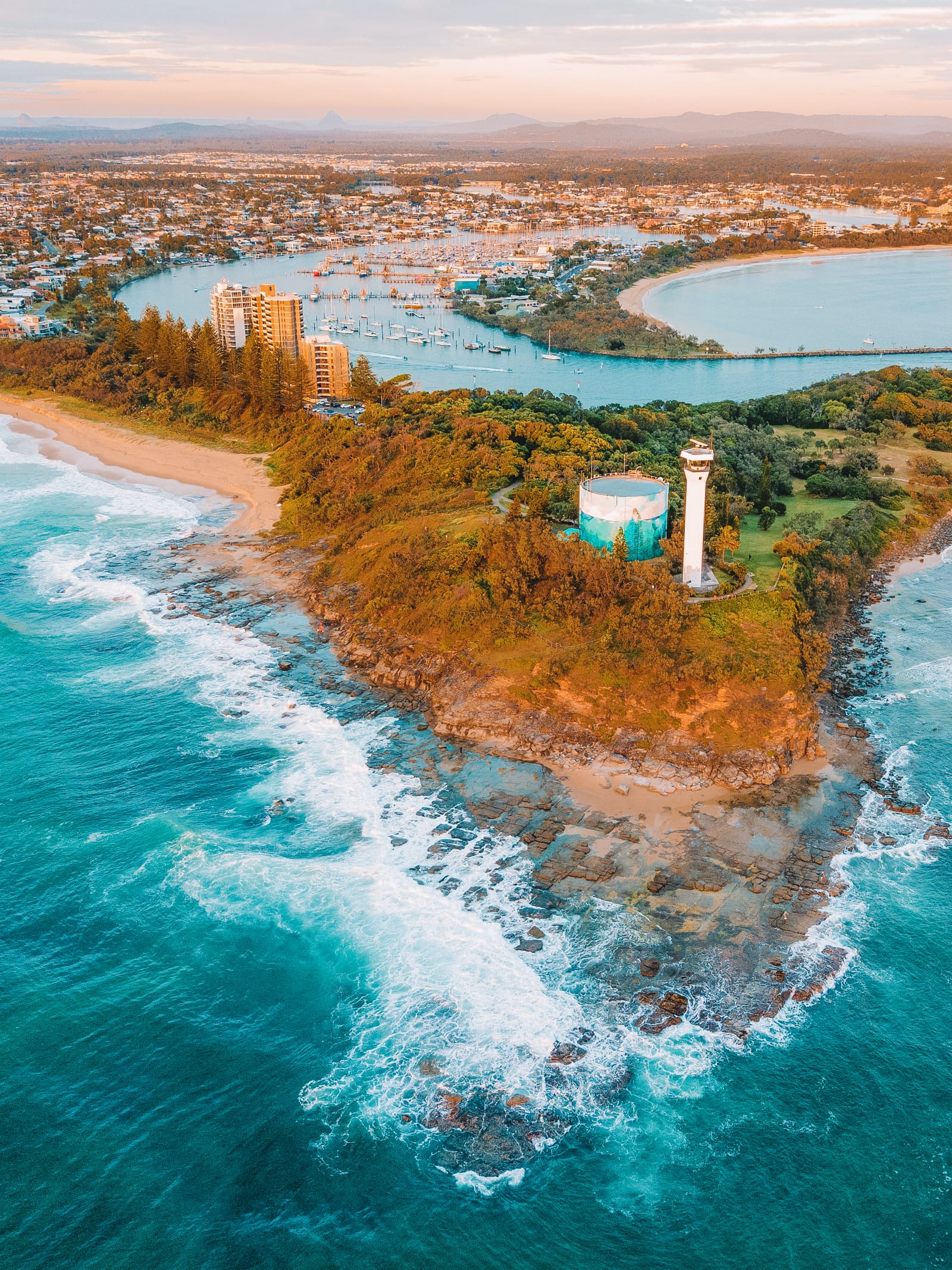 The beach here is north facing meaning it is relatively sheltered so it's ideal for swimming, body surfers and surf boarders.
There are many rock pools here which are great to explore and the annual Mooloolaba to Auckland and Mooloolaba to Sydney Yacht Races are held here.
There are also plenty of great bars and restaurants in the area, The Beach Bar and Grill is the perfect place to enjoy great food and scenic sea views.
3.)  Turquoise Bay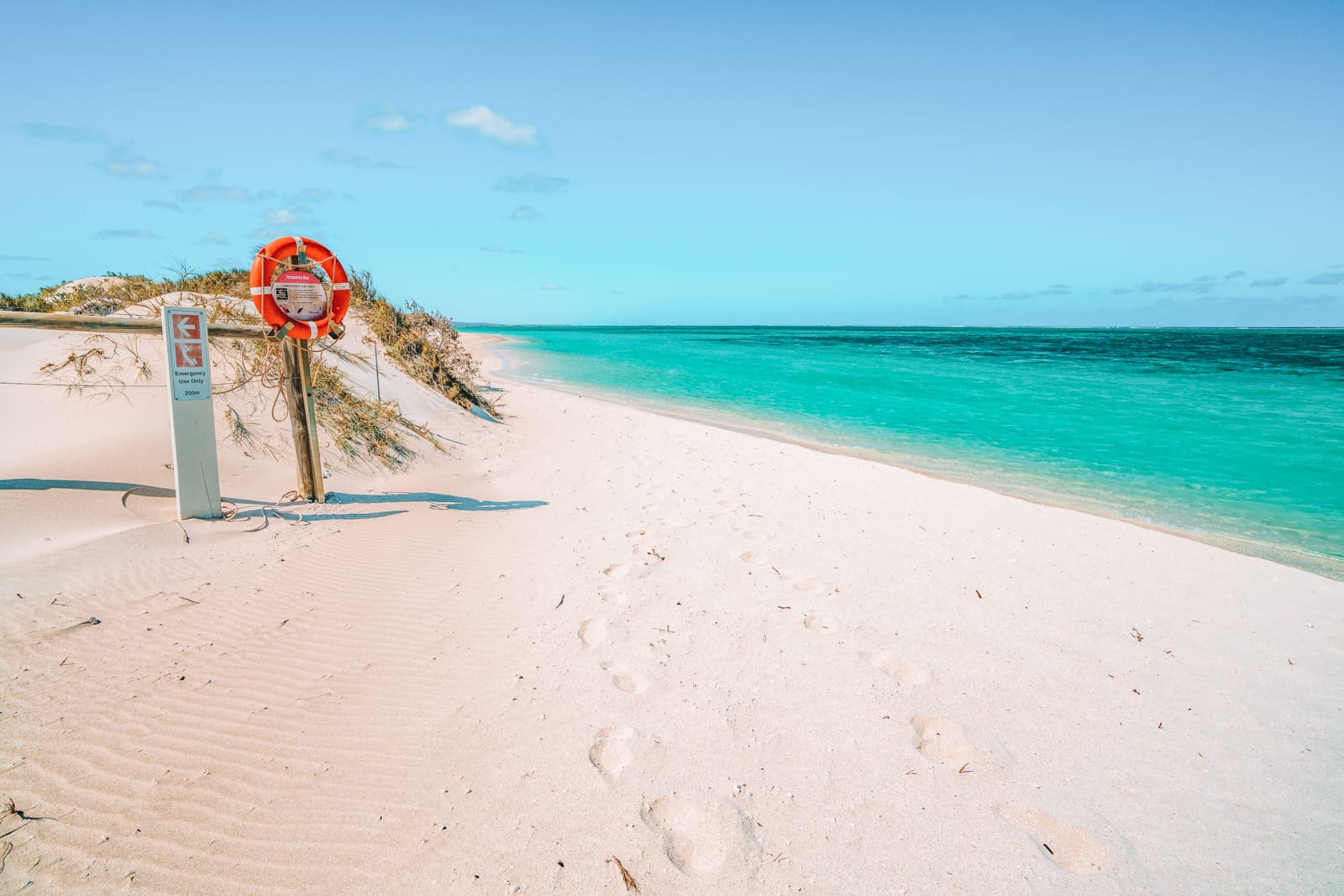 The reason for the name is exactly the image your thinking – the stunningly different blue and green hues against the soft white sand make this beach one of the most beautiful and best beaches in Australia.
Located in the Cape Range National Park, this beach is also an amazing place to snorkel or scuba dive with turtles and octopuses known to seen here regularly.
4.) Noosa Main Beach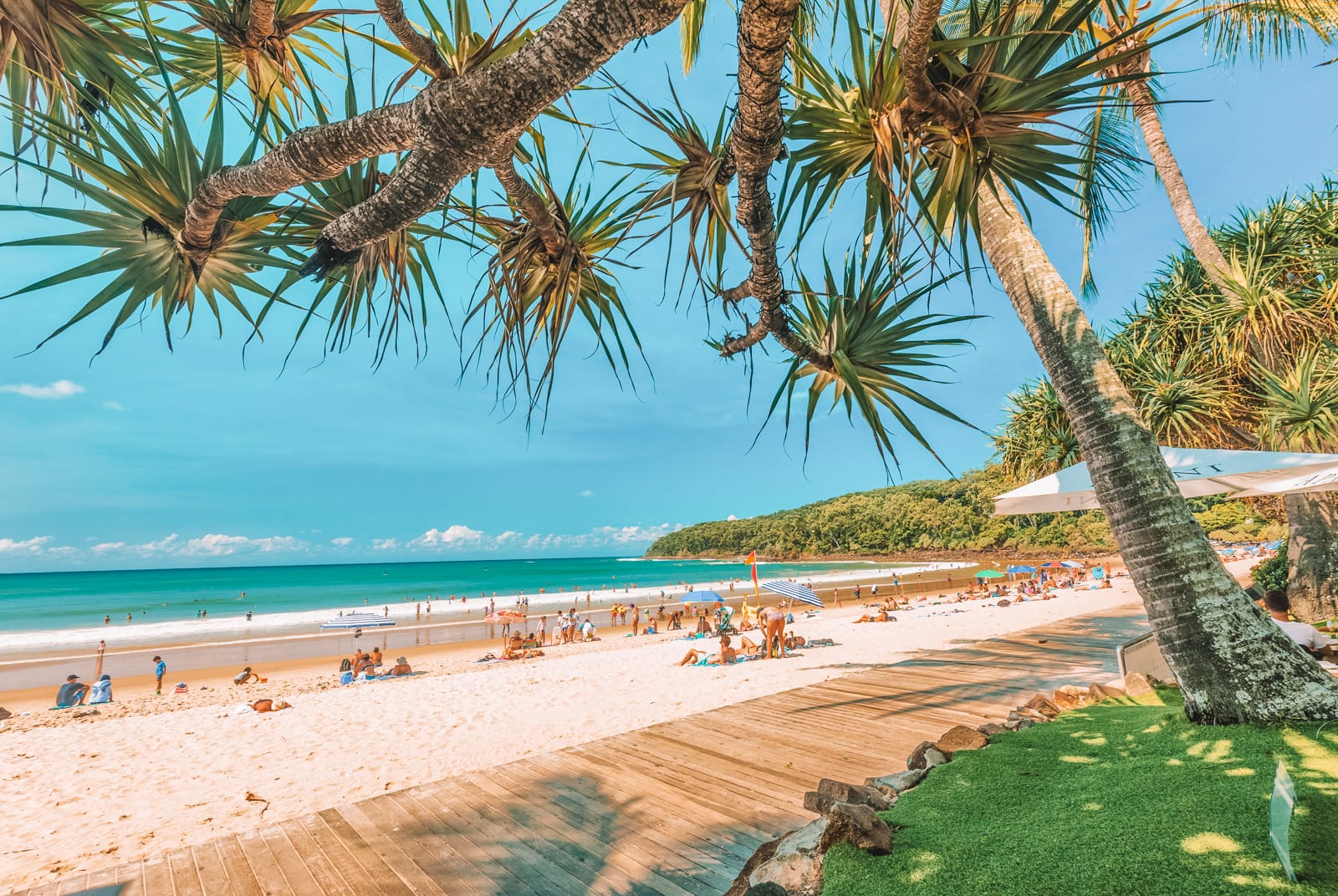 This quality beach really standouts on the sunshine coast and is the best at showing what the area has to offer.
Golden sand, calm pristine waters make this area ideal for swimming and the area is easily accessible and rich in both marine and onshore wildlife.
If you're lucky you may see dolphins just off the beaches main area and whales have also been known to be spotted here.
5.) Mandalay Bay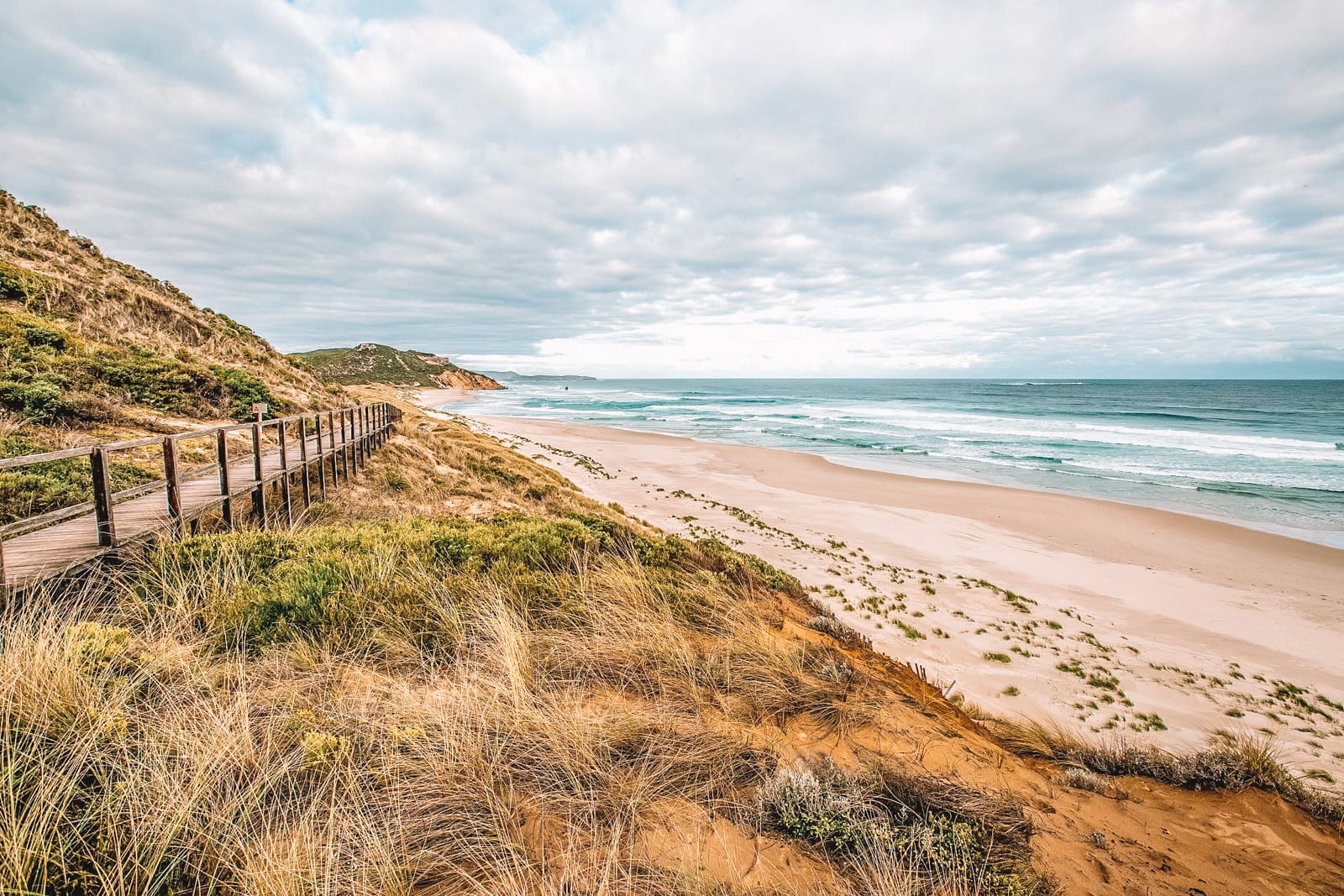 This rugged, untouched coastline can sometimes be overlooked by visitors to Australia which only adds to its natural beauty.
With the rocky headlands and untamed wilderness in the background, this beach is one that differs from many others in Australia.
The beach itself inherits its name from the wreck of the Mandalay, a Norwegian shipwreck from 1911, that is at times visible during low tide.
6.) Bondi Beach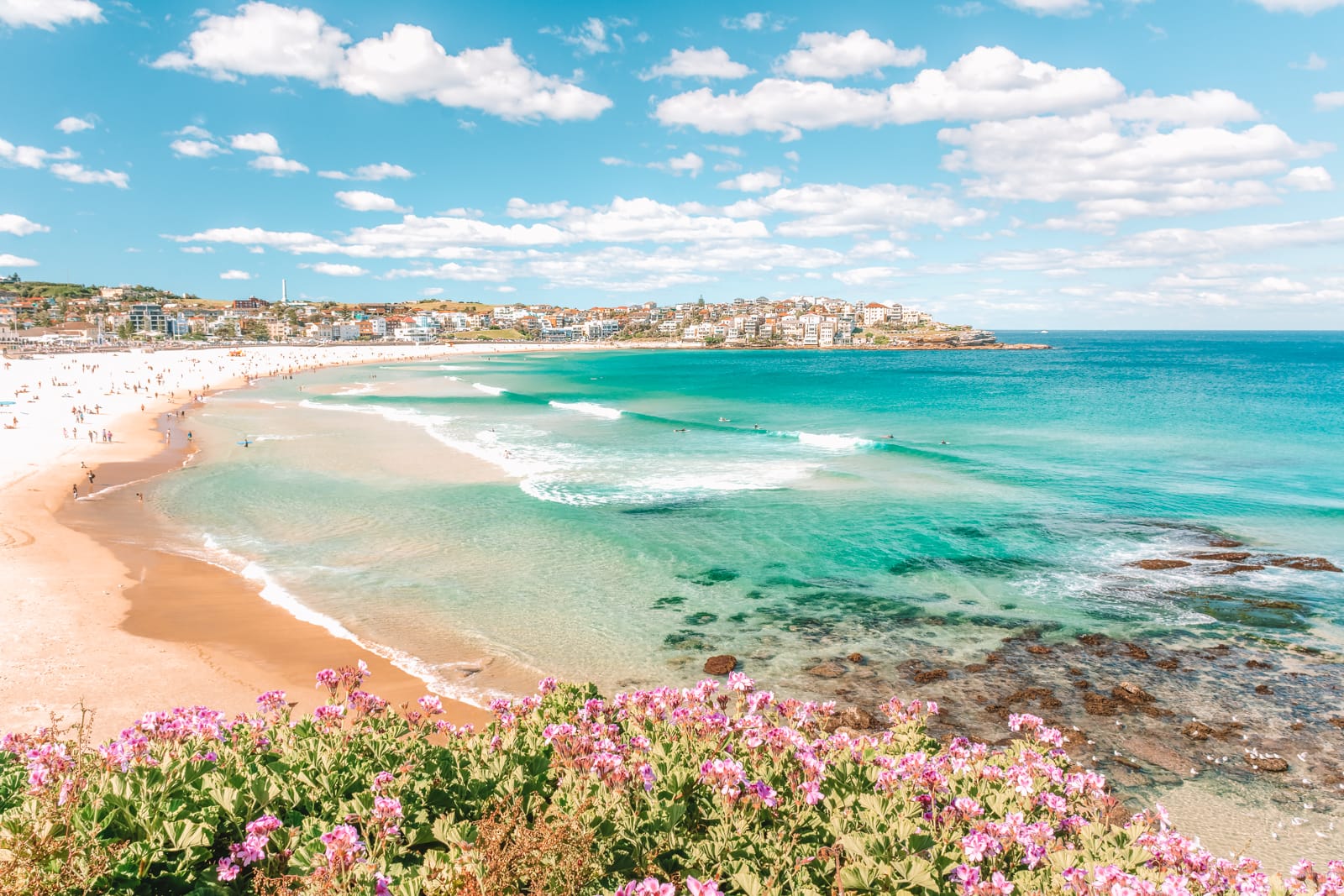 One of the best places if you want to do a spot of people watching, Bondi Beach is often on any best beaches in Australia list and it's not hard to see why.
As popular as it is beautiful, the atmosphere here is awash with surfers, sunbathers and swimmers looking to catch some of those famous Aussie rays.
If you're feeling peckish there are lots of bars and cafes here with Iceberg being the best place to go for cocktails and spectacular sea views.
7.) Wineglass Bay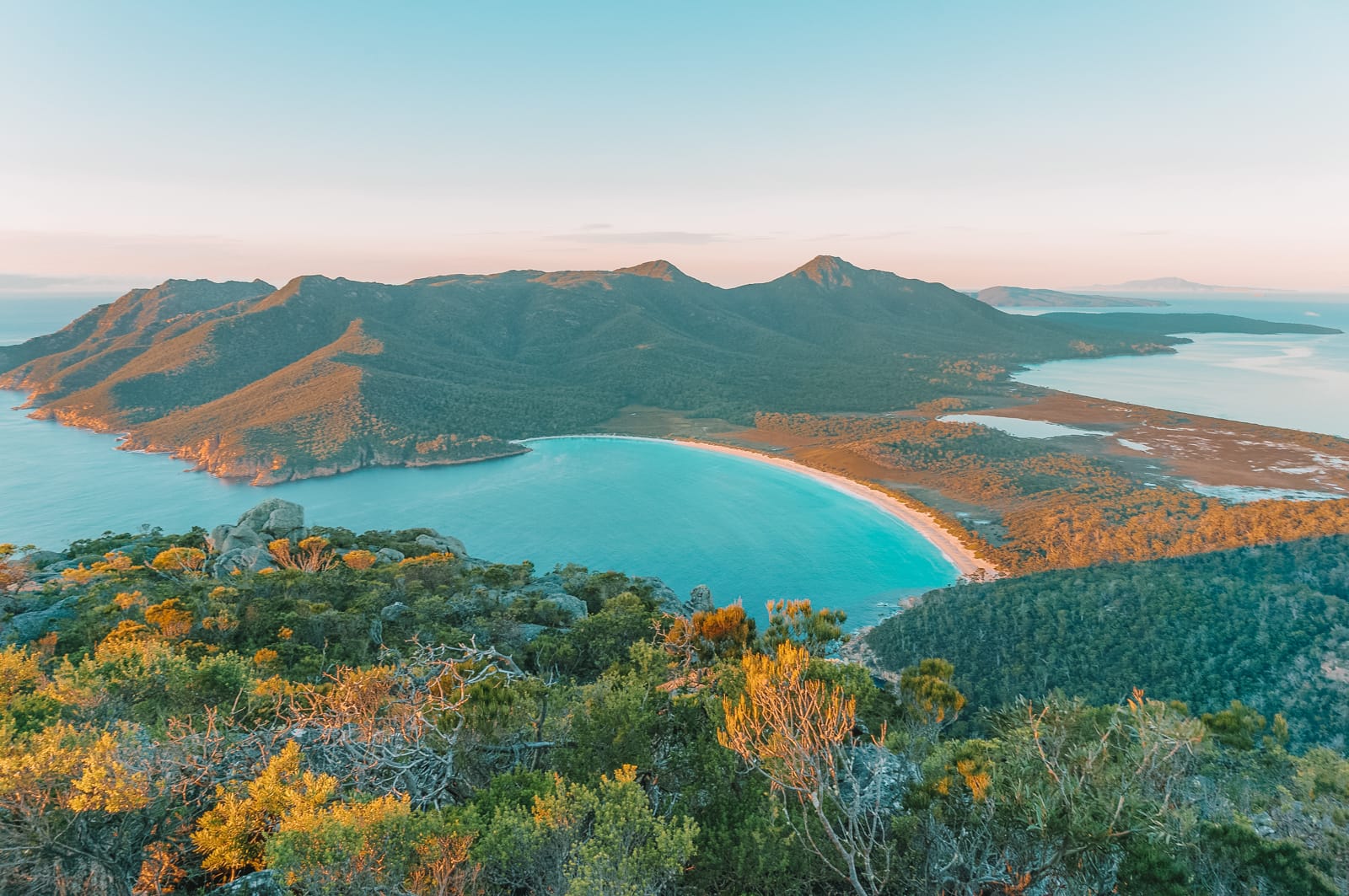 If you have seen posters promoting Tasmania, chances are this beach was part of the campaign. Set within the Freycinet National Park, Wineglass Bay can be quite a trek to get to but trust me it's well worth the effort.
The area remains relatively untouched with the pristine beach contrasting against the pink granite peaks, turquoise water and surrounding forest making this area as picturesque as it can get.
8.) Surfers Paradise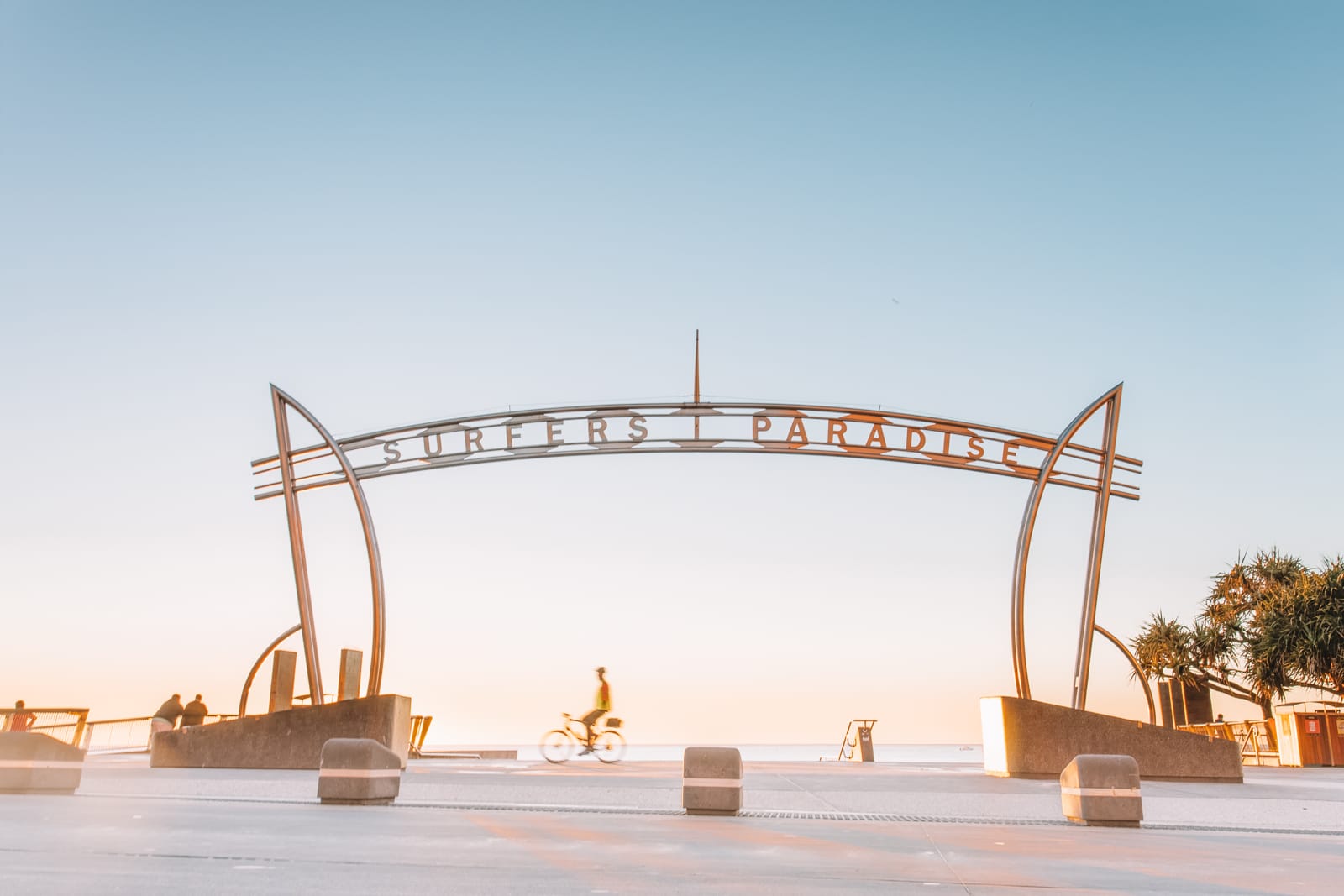 Located 80 kilometres from Brisbane (and ridiculously close to Gold Coast Beach), this beach has beautiful soft sand and warm clear water. The infamous high-rise skyline in infamous here and perfect for taking plenty of pictures against the backdrop.
The area is very popular with both locals and visitors and there are many local bars and cafes to be found if you're in need of refreshment.
9.) Cable Beach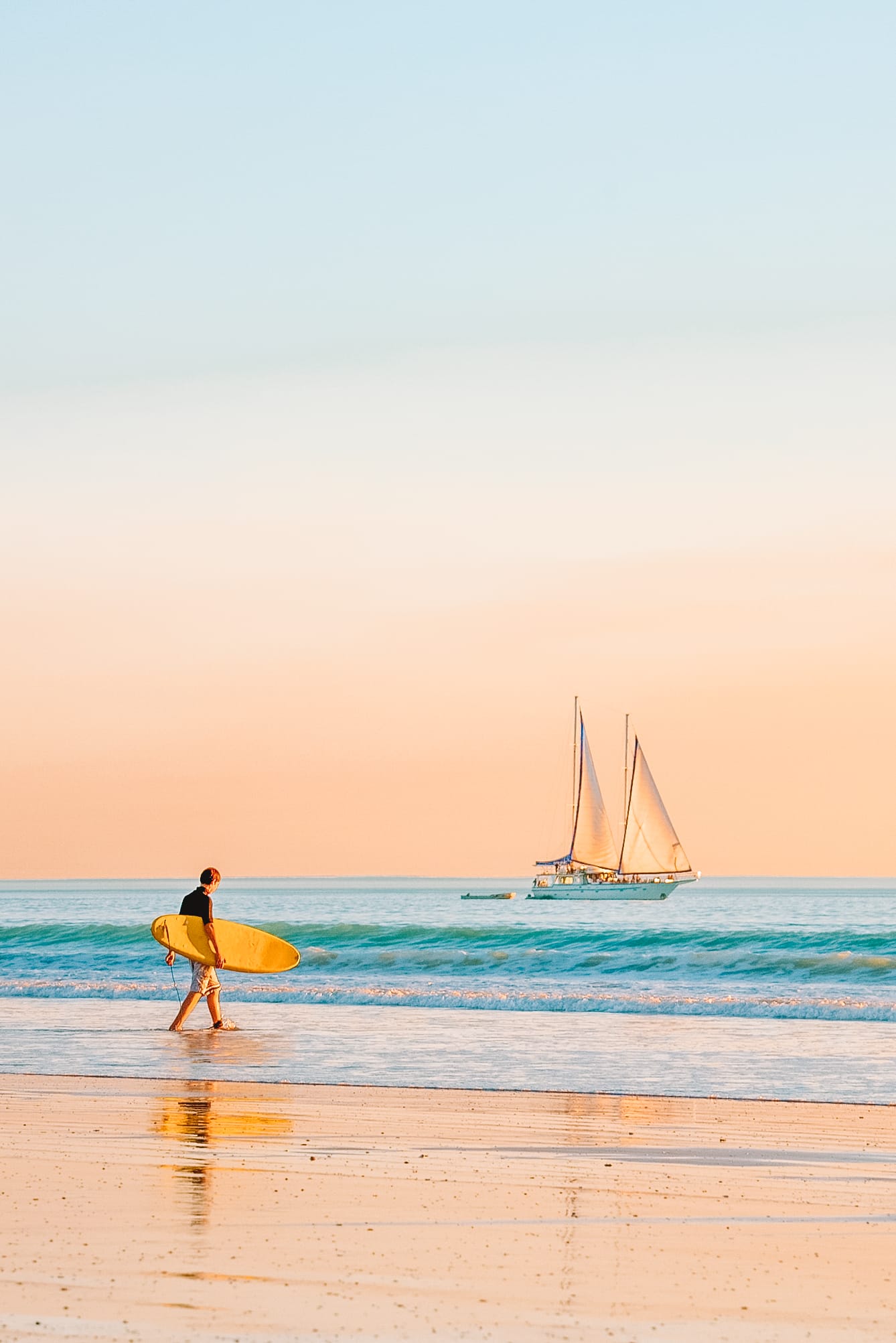 One of the best beaches in Australia to watch the sunset, go to the aptly named 'sunset bar' and kick back with a drink while watching the sun go down.
The beach offers sunset camel rides and photos of these camels taking tourists across the beach is a wonderful picture moment.
The beach is also walking distance into Broome if you wanted to explore the urban neighbourhood.
10.) Rapid Bay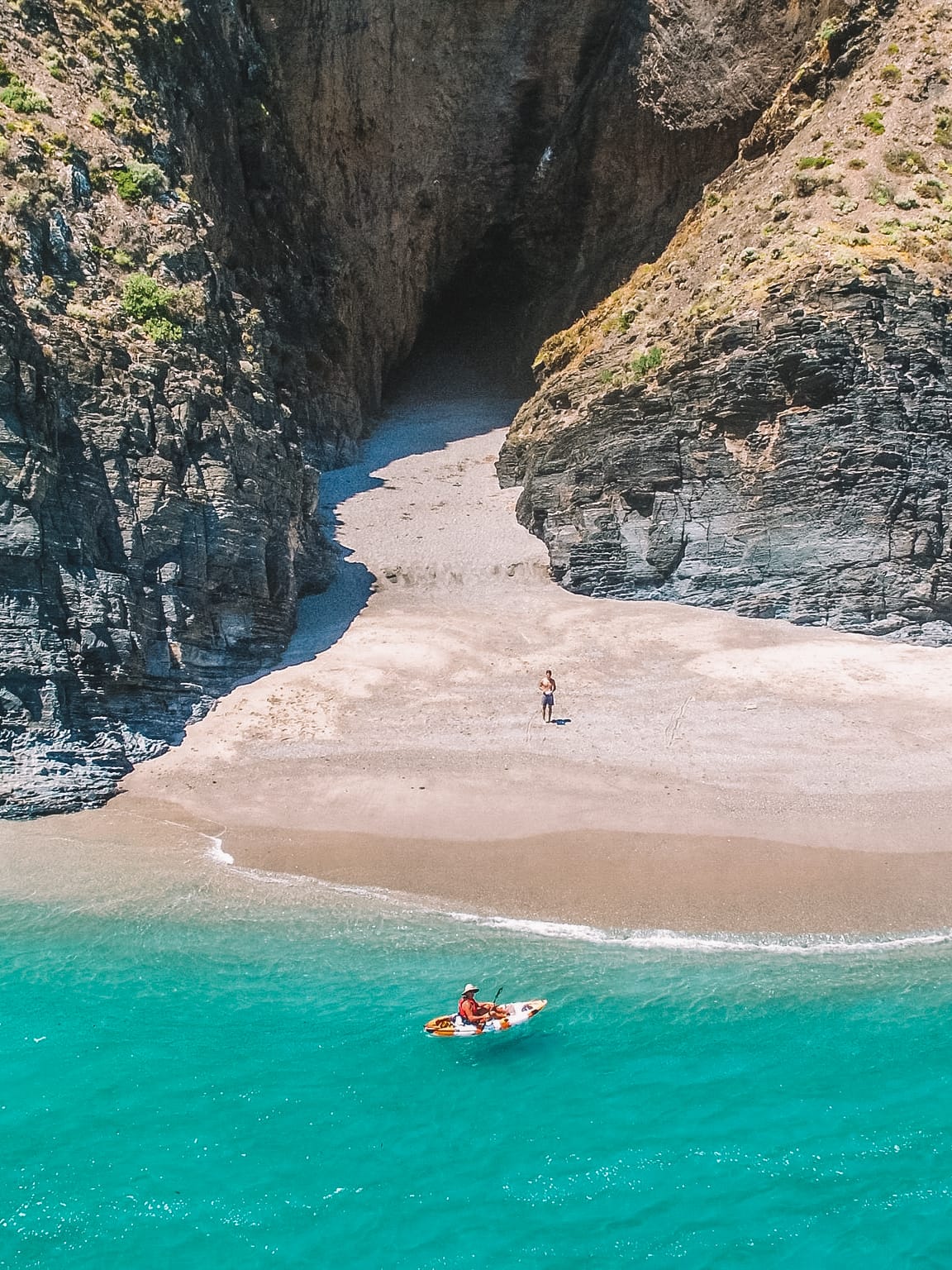 A small beach located 100 kilometres from Adelaide, this stretch of Australian coastline is one of the few you can visit now that still feels like a hidden secret.
Set under some impressive cliffs, this area is also a popular place for snorkellers and divers as there is not only tropical marine life but many shipwrecks and to explore.
11.) Manly Beach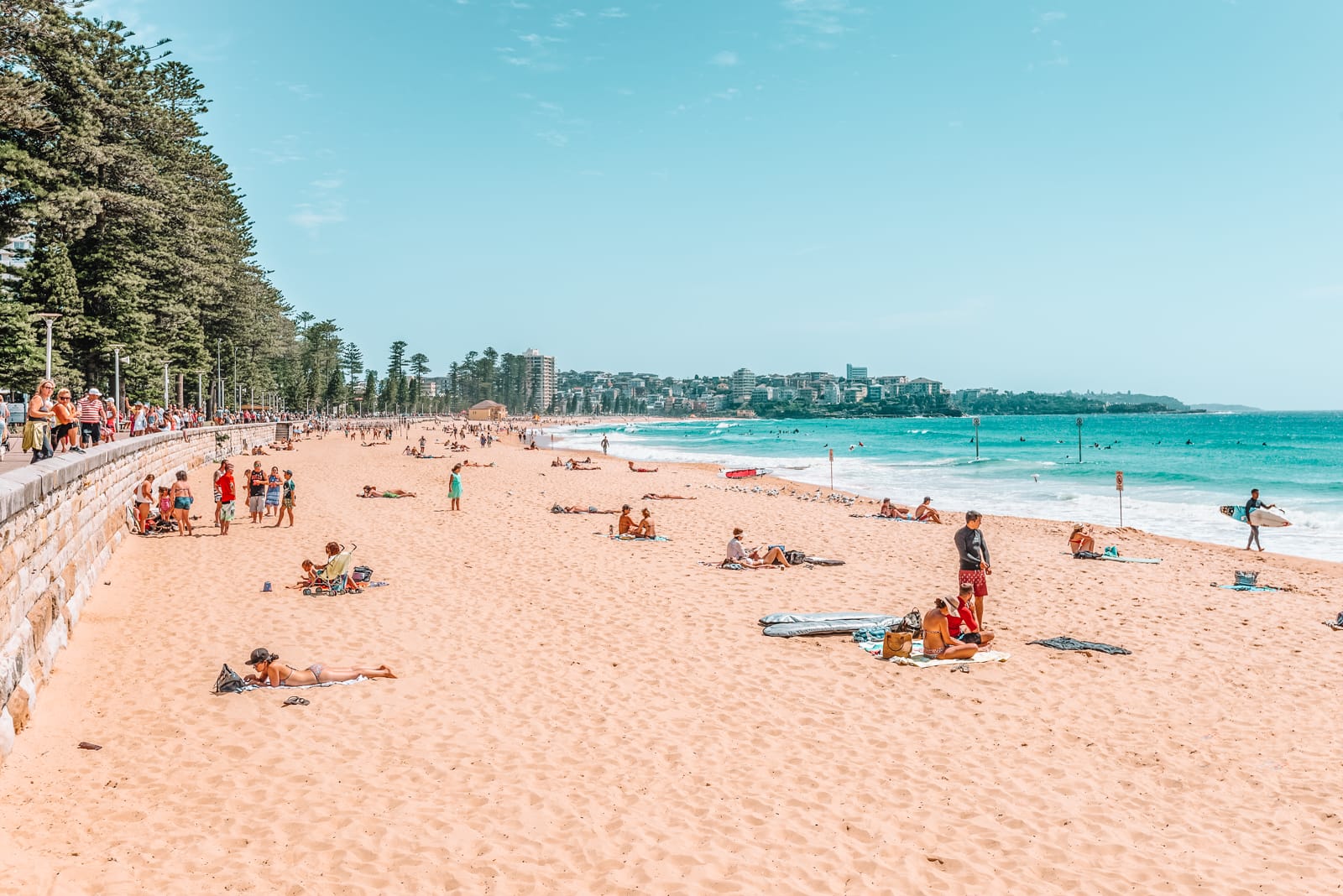 The main beach at Manly has grown in popularity since the first surfing championships began here over 50 years ago. This urban area of Sydney is famous for its rugby team but it's the beach that gets people flocking here.
The turquoise waters and golden beach are an ideal place for swimming, sunbathing with plenty of bars, restaurants and shops nearby should the sun get too much.
One of the best beaches in Australia if you like your beaches to be beautiful with a bit of atmosphere.
12.) Lake Hillier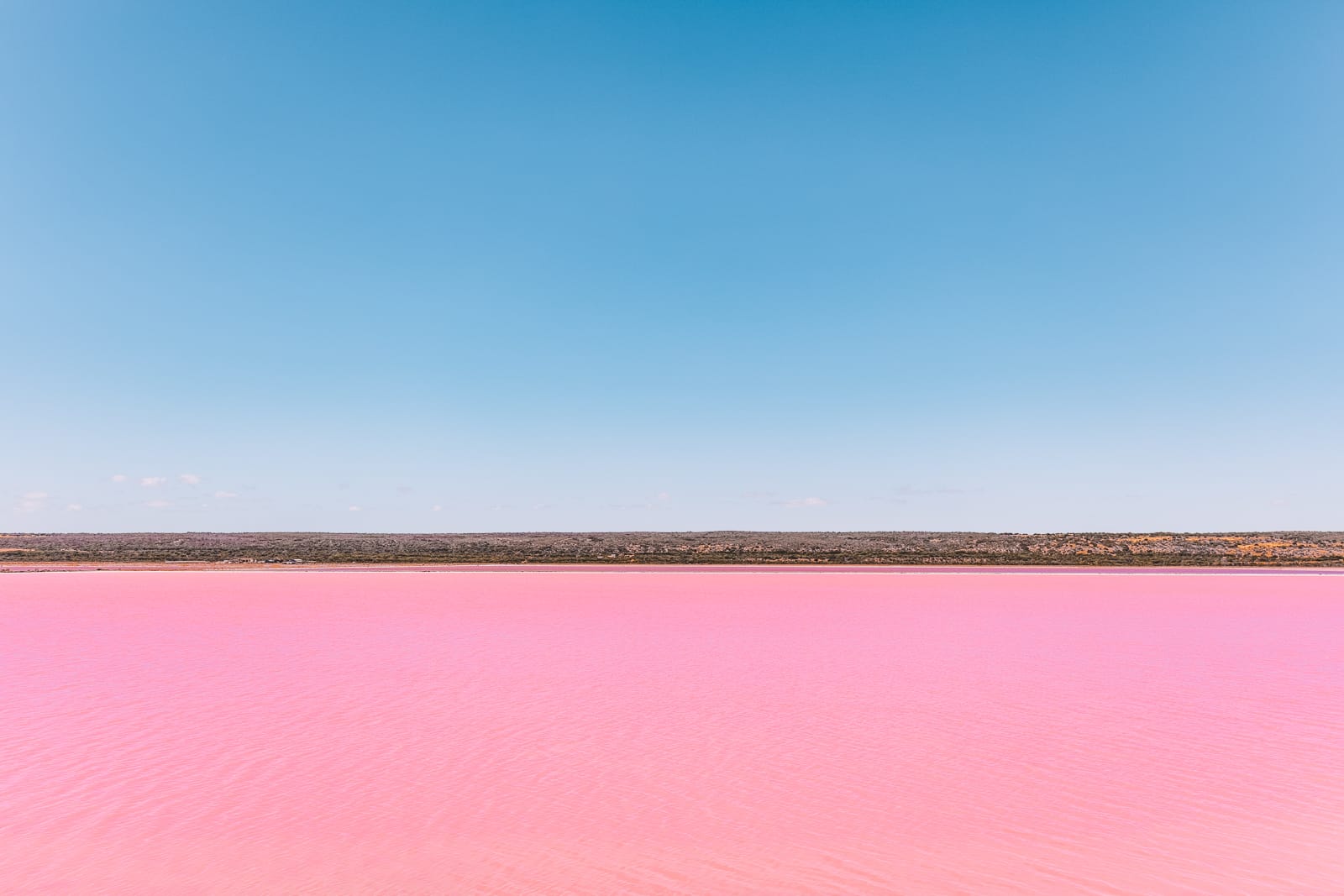 This lake can be found on Middle Island in the Recherche Archipelago, a set of islands off the south coast of Western Australia.
Scientists think the bubblegum pink colour comes from the presence of Dunaliella salina, a microalga containing a reddish pigment that thrives in salty lakes.
The area is surrounded by gum trees and sand dunes which protect it from the Southern Ocean and is a truly magnificent sight to see on a clear day.
13.) Seventy-Five Mile Beach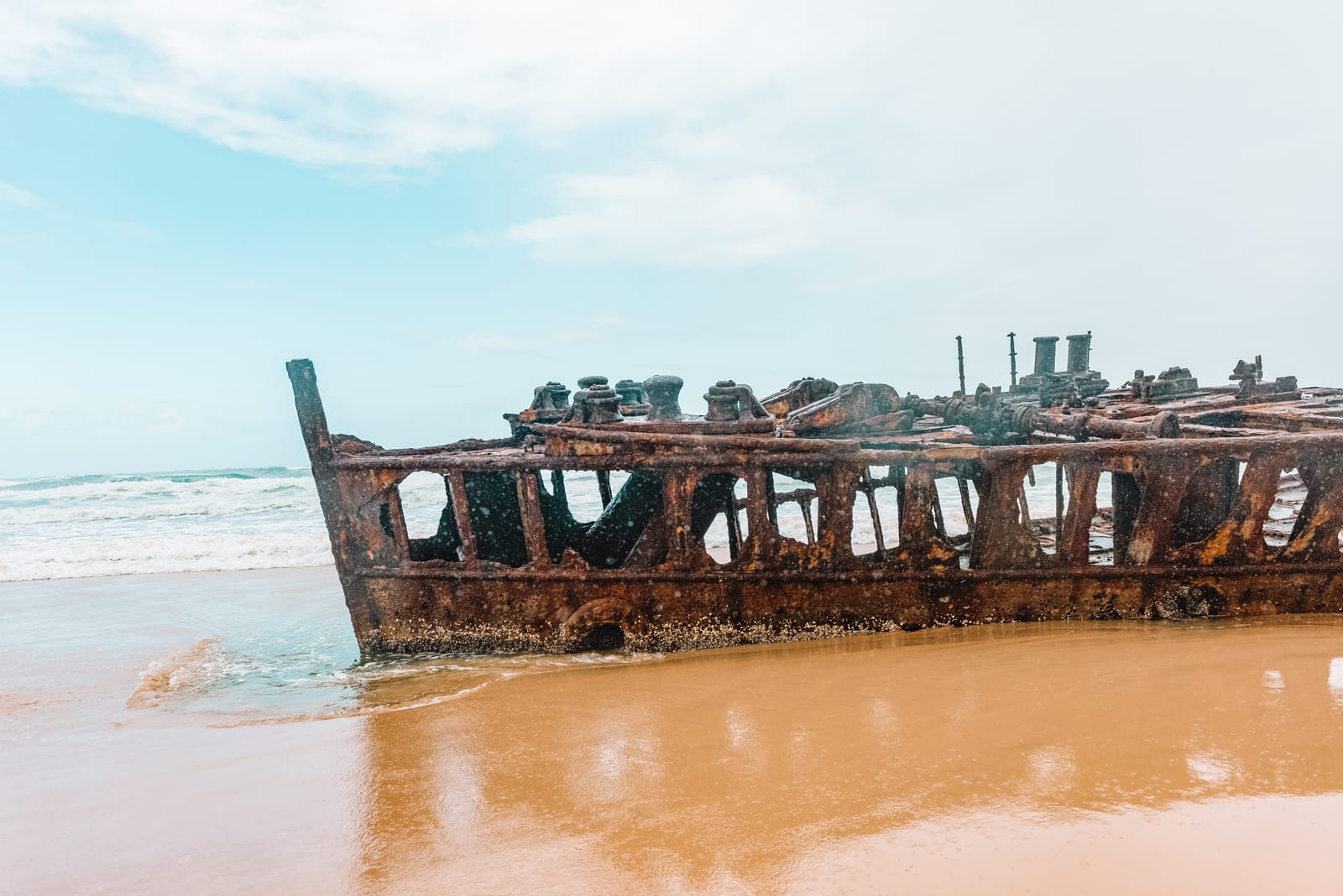 The name says it all – this amazing stretch of beach can be found on Fraser Island and is the largest sand island in the world.
The sand is actually made up of different colours and is a mixture of white, orange and golden hues making the beach as unique as it is huge.
When you visit, an area you must see is the champagne pools which are very popular and will provide you with a truly different swimming experience.
 14.) Whitehaven Beach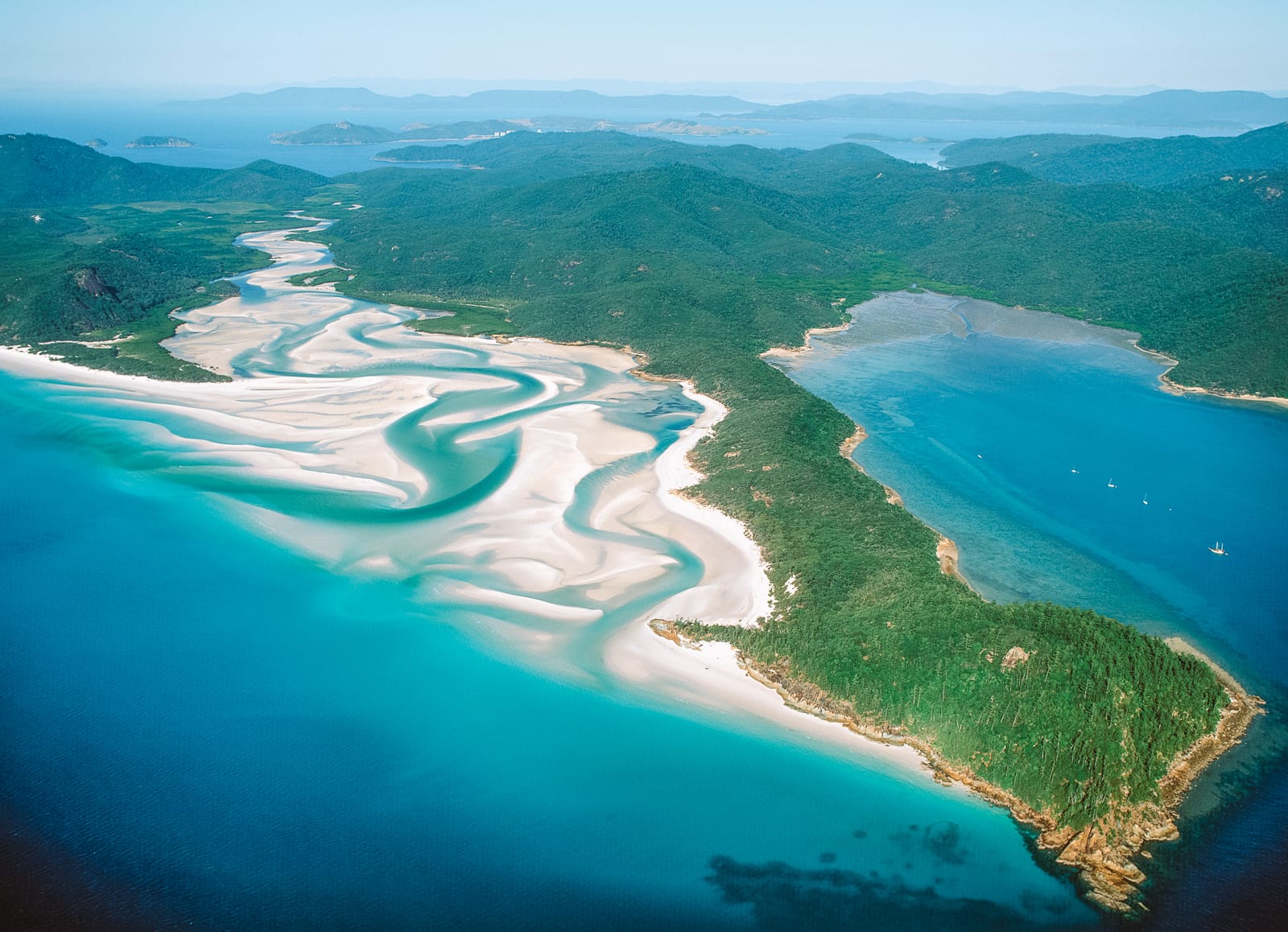 Not only one of the best beaches in Australia, Whitehaven is, for some, one of the best in the world. A regular at the top of 'Best beaches in the world' lists, you can't come to Australia and not see it for yourself.
Located in the Whitsundays, the amazing silica sand is coupled with aqua blue water and its variety of coves, inlets and lagoons are dotted around the island making it an idyllic place to explore.
Its vast 7km stretch also means that it never feels busy, even in peak season.
15.) Cape le Grande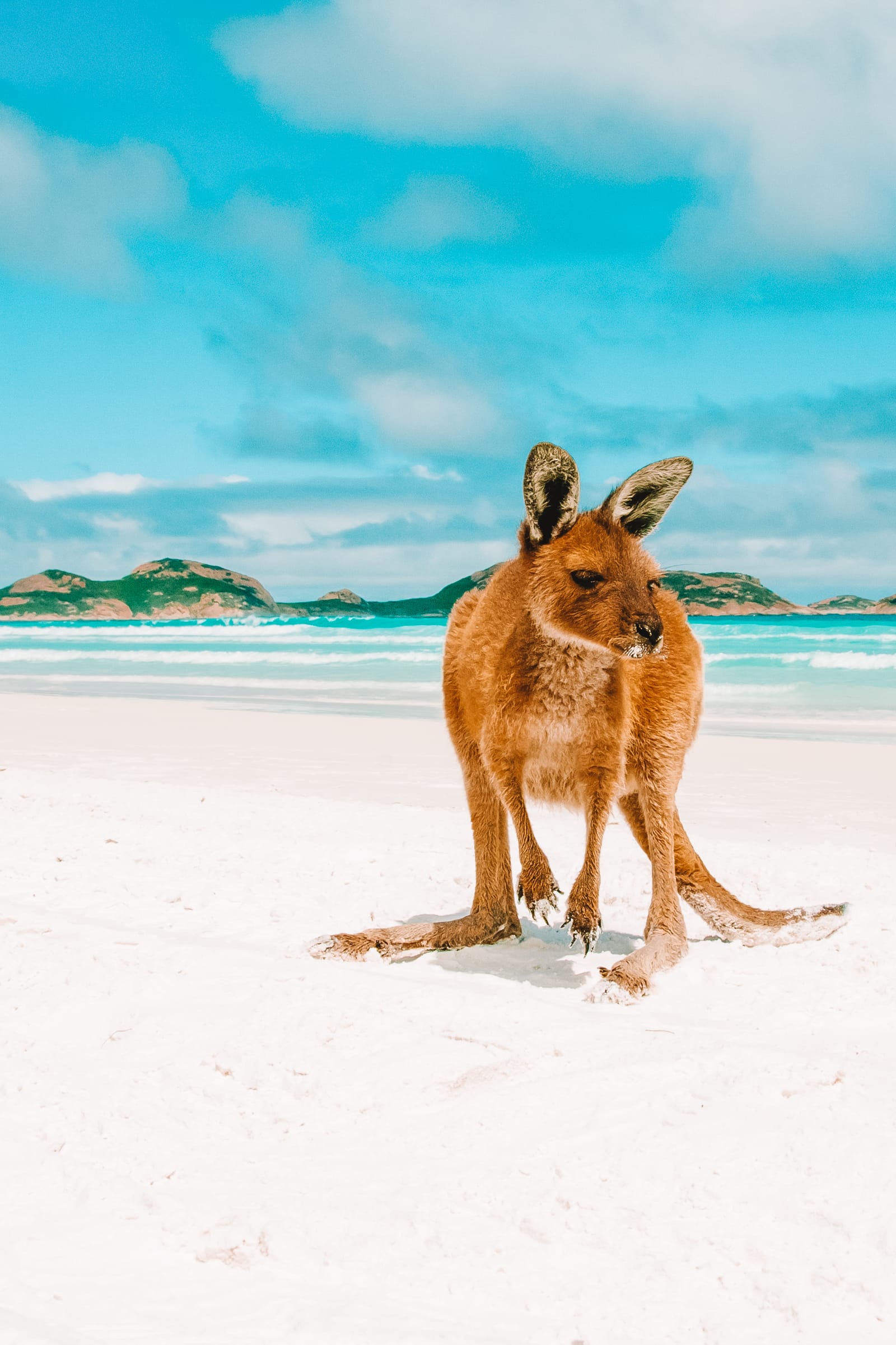 Have you ever seen that famous picture for Australia which shows Kangaroos on a beach? This is the place to go to be right in that picture for yourself.
The beach can be found at Cape la Grande National Park and is also a great place for swimming, fishing, walking and camping. The views from the beach are particularly beautiful with views looking out over many of the neighbouring islands.