Lisbon is one place I can truly say has something for everyone. Whether you're a fan of art, history, pottery, partying or just simply want to enjoy the beach (there are some gorgeous one surprisingly close to the city and ridiculously easy to get to), Lisbon has a great mixture of diverse activities and culture that leaves you wanting to come back for more.
The food here is also a pretty great reason to visit (there's something for everyone here)! Lisbon is also home to the Pastel de Nata which is an absolute must-try while you're here, especially if you have a sweet tooth.
So let's jump right into it, shall we?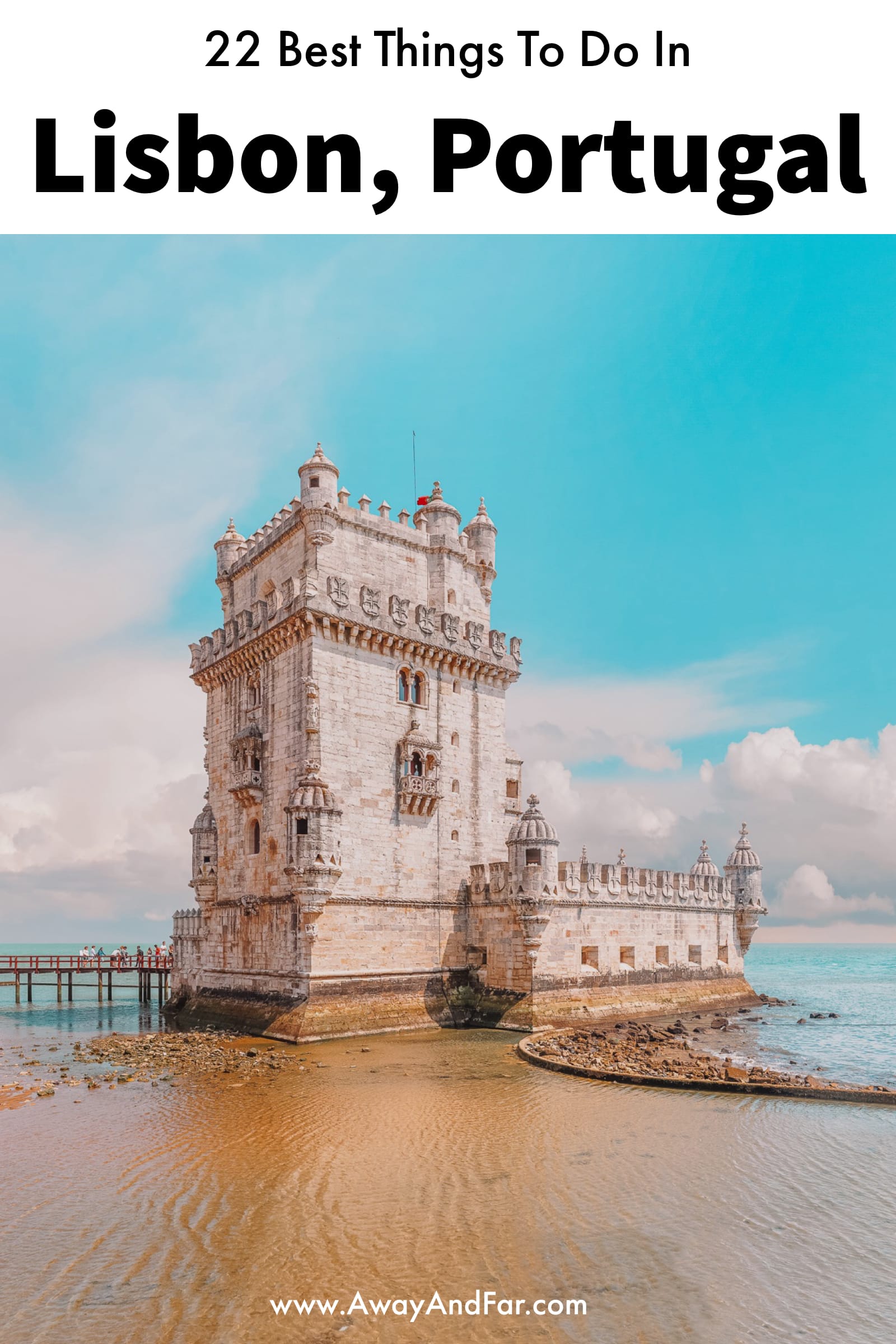 Here are the 23 best things to do in Lisbon, Portugal.
1.) Get lost in the Alfama District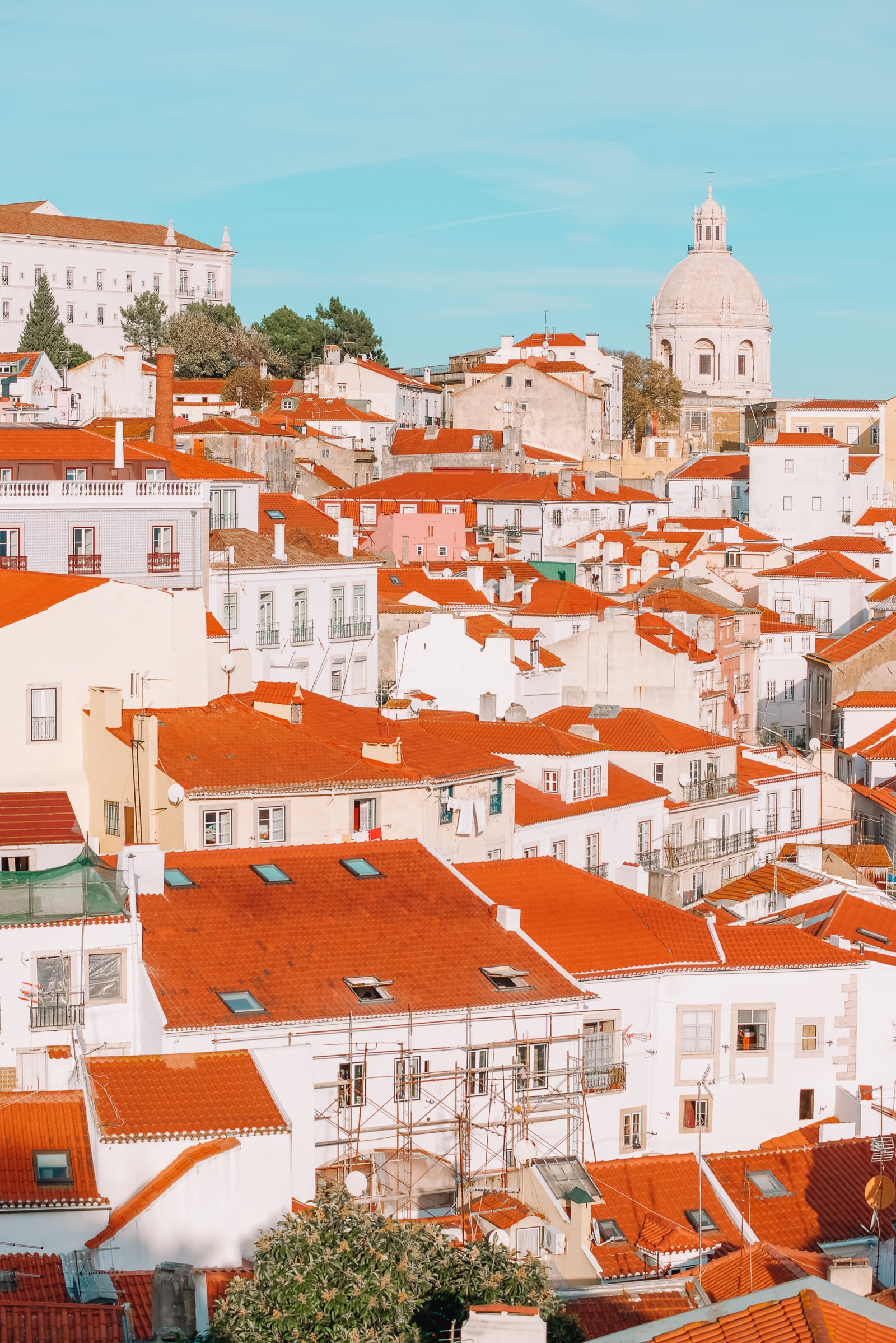 This district is one of the most popular areas to visit and its narrow streets and tall
buildings form part of this old district and are very easy to get lost in.
One of the best things to do in Lisbon is take a seat at one the many cafes to admire the beautiful buildings and soak up the local atmosphere.
2.) Eat and Drink in the Bairro Alto District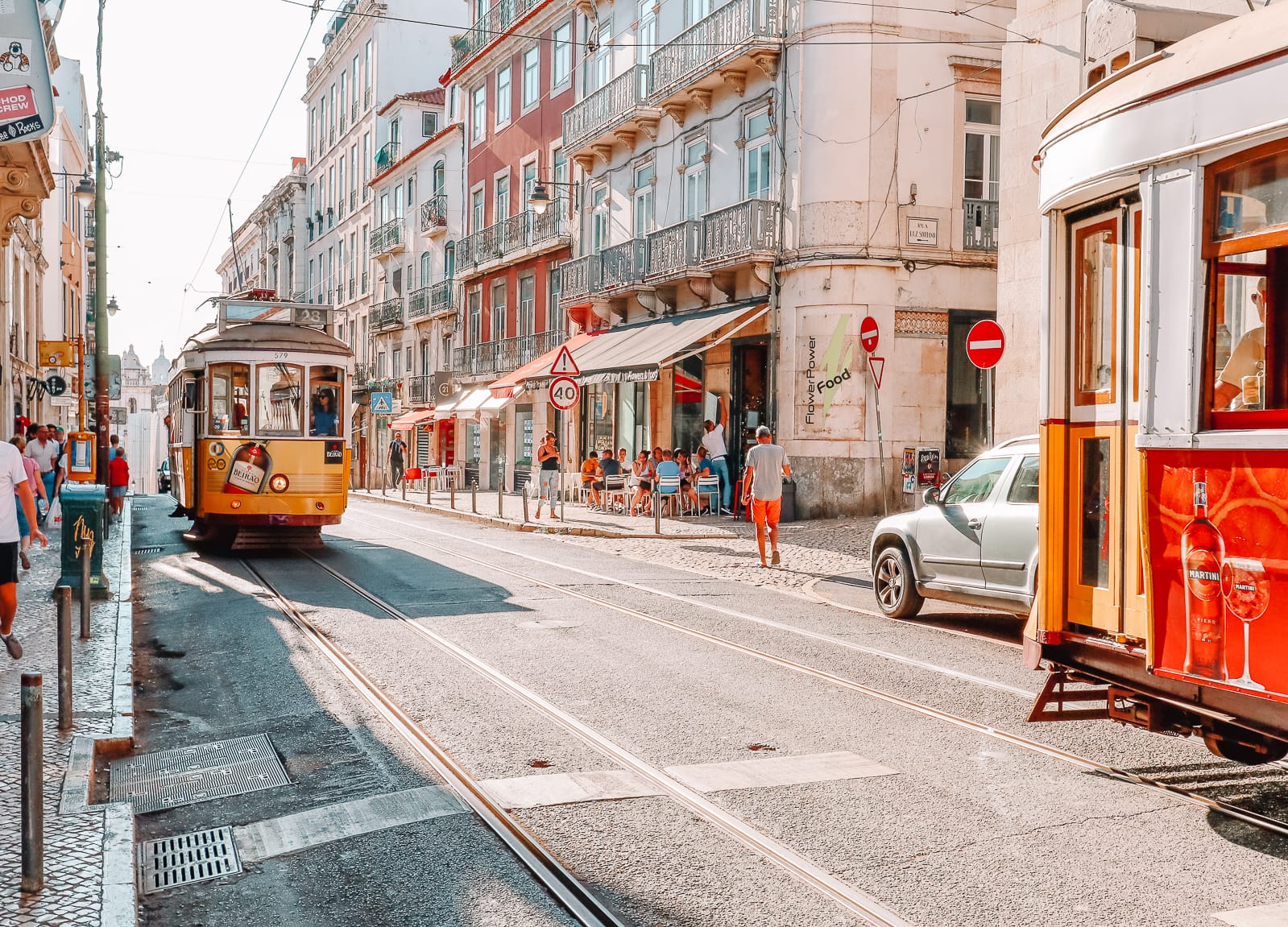 The Barrio Alto district is the best area to visit in Lisbon if you want to eat and drink in a lively atmosphere.
The drinks here are pretty cheap and if you really fancy some local entertainment, try one of the old Fado music bars for they have traditional live Fado music while serving cold beers and rustic tapas.
3.) Ride Tram 28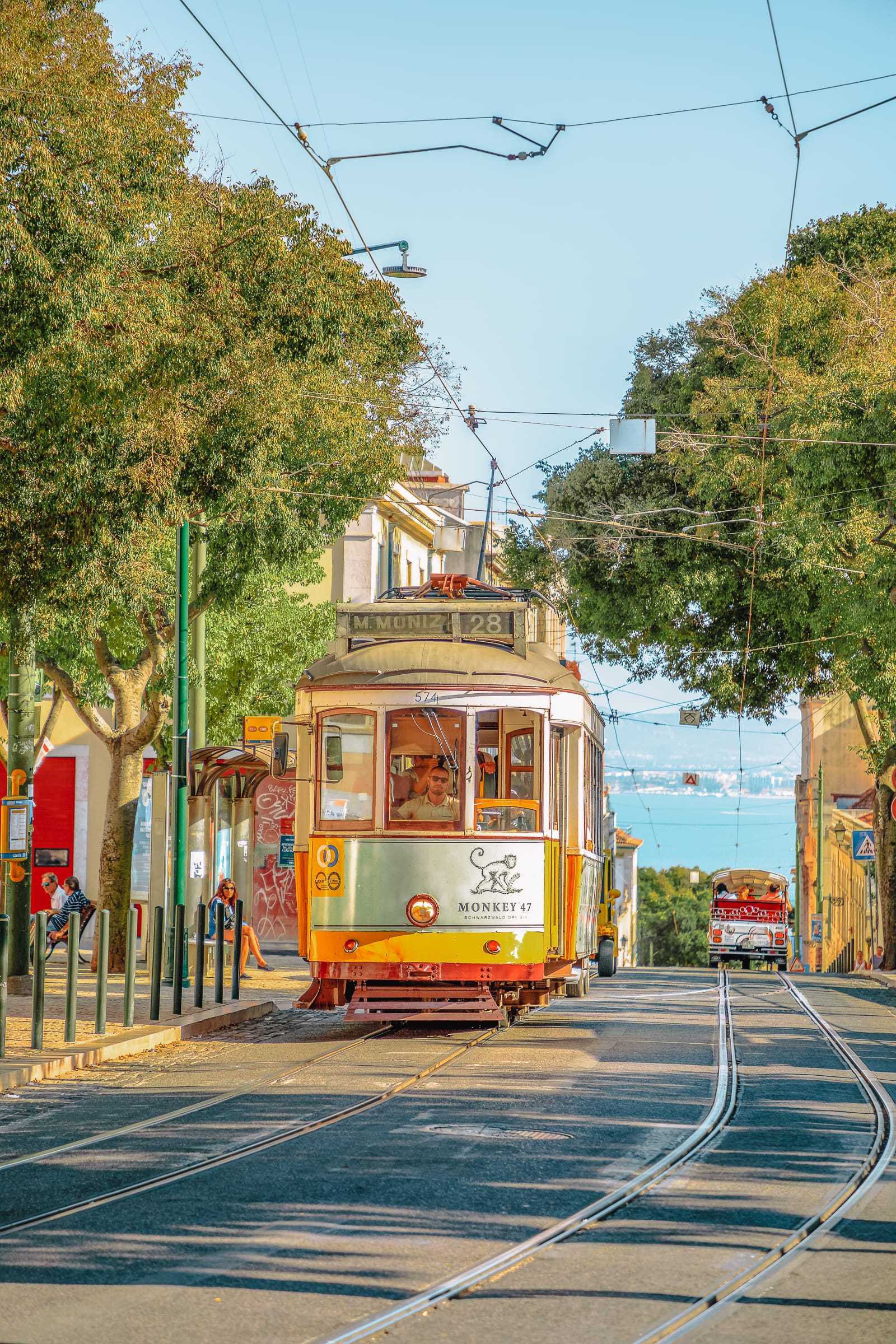 There are many tram lines you can take in Lisbon, but Tram 28 is the most iconic.
Onboard are a mixture of tourists and locals and on this particular route, you can see an array of different landmarks including majestic palaces and ancient castles.
4.) Miradouro de Santa Catarina at sunset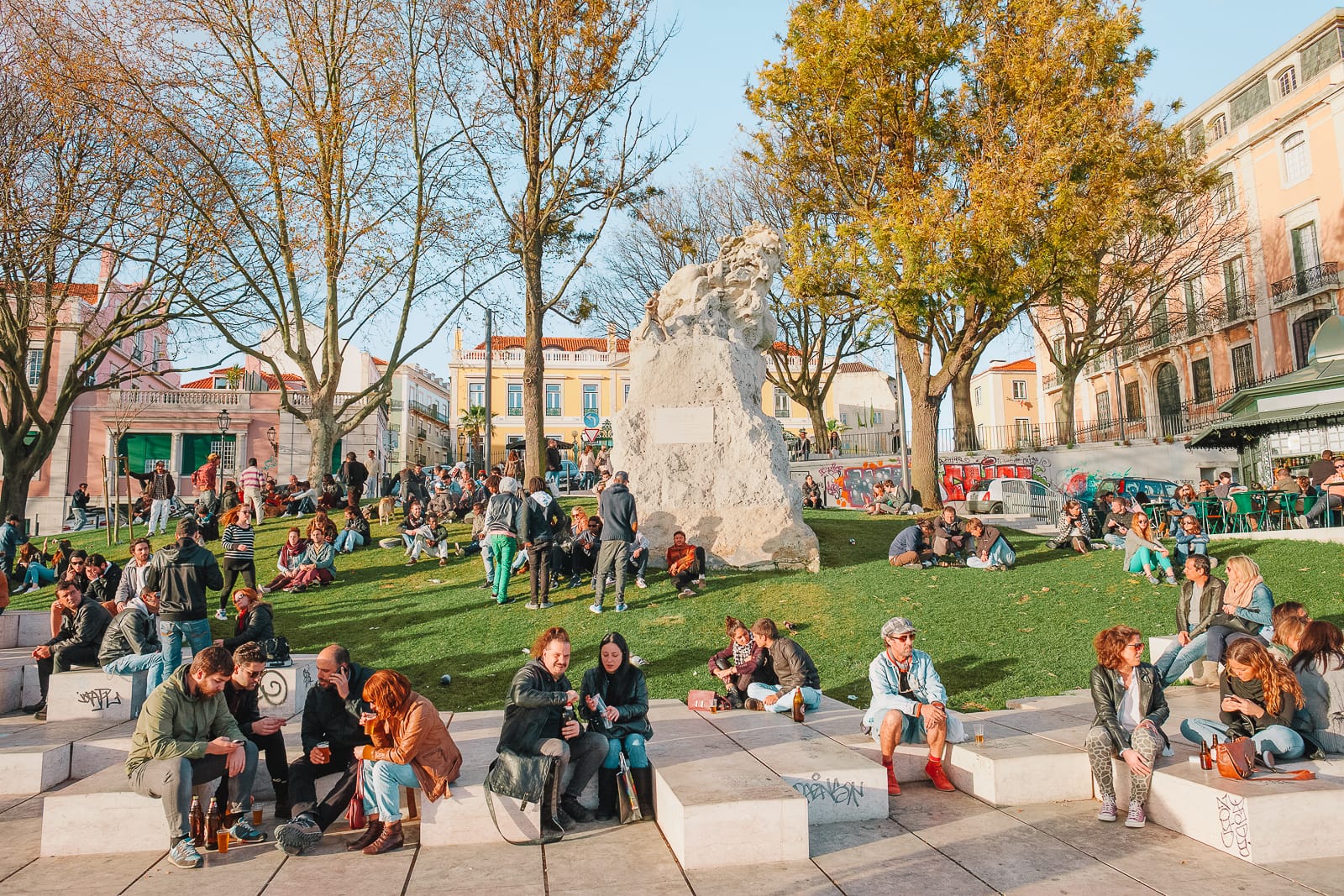 For the best sunset in Lisbon, this viewing point is the best place to capture the moment and enjoy some stunning scenery.
It can get quite busy here with both locals and visitors but the vibe here is both cool and chilled once the sun goes down.
5.) Belem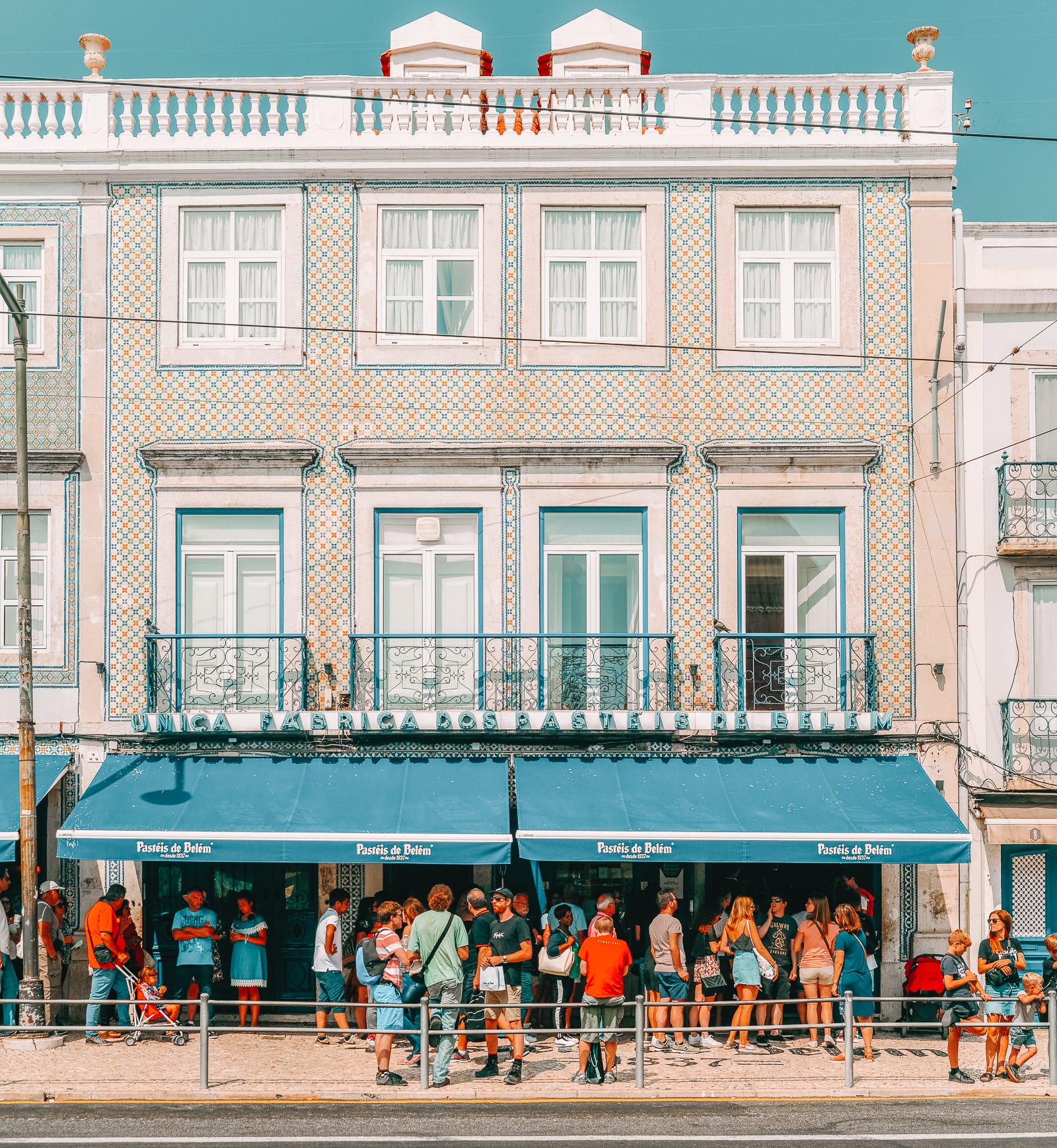 One of the best things to do in Lisbon is to take a walk to the historic Belem, a beautiful part of the city.
Belem is not only home to the best Pastel de Nata's in Portugal but also a wide selection of the city's places of interest including the Belem Tower, 25 de Abril Bridge and Monastery de Jeronimo to name a few.
The area is right next to the River Tagus so enjoy some beautiful riverside views and book a boat tour if you fancy it.
6.) Rossio Square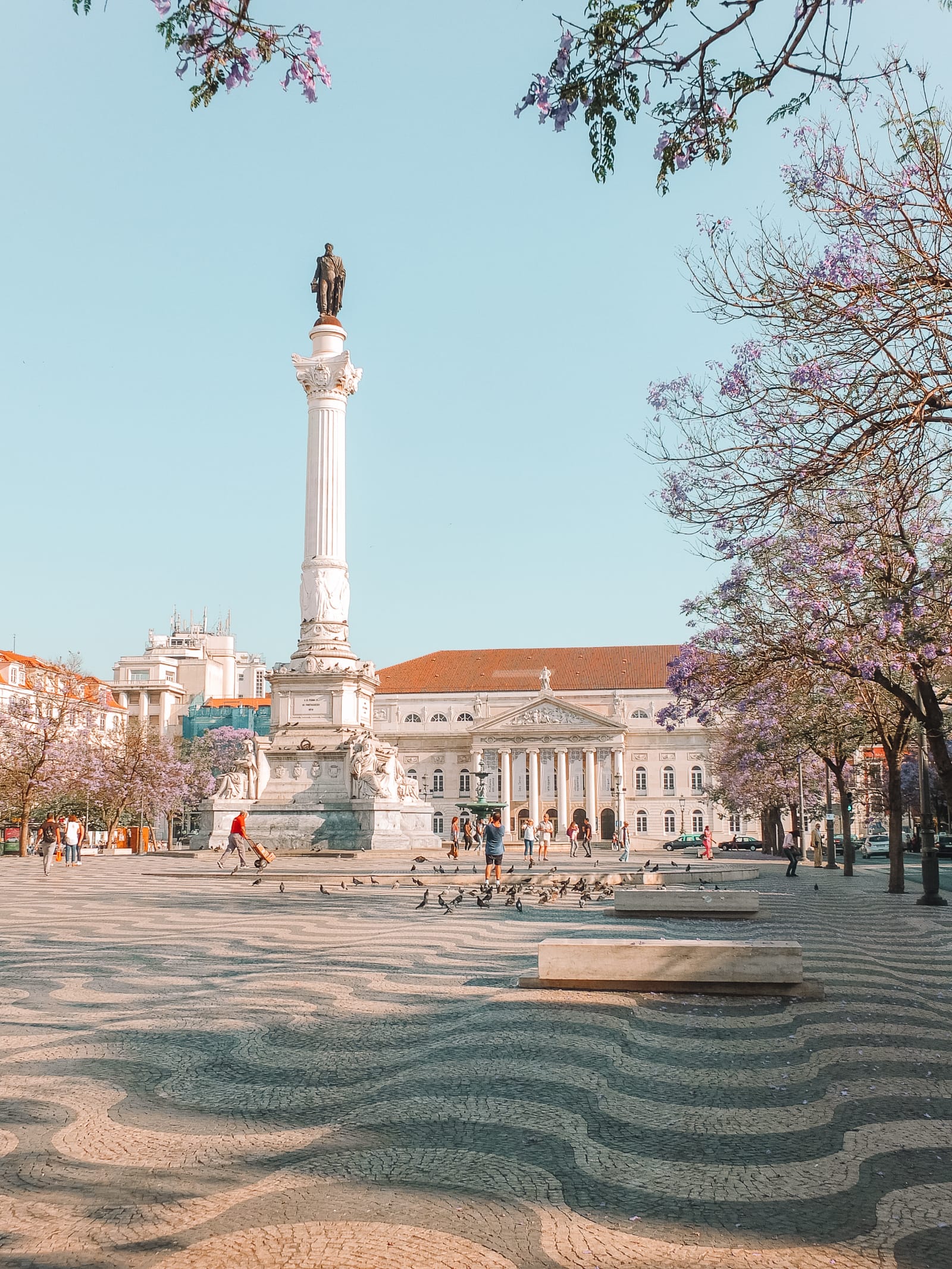 A great place to people-watch, Rossio square is one of the busiest areas of Lisbon with a mixture of locals and tourists going about their business.
Here you can also take a seat on one of the many shaded benches and watch locals playing dominos in the park.
7.) Belem Tower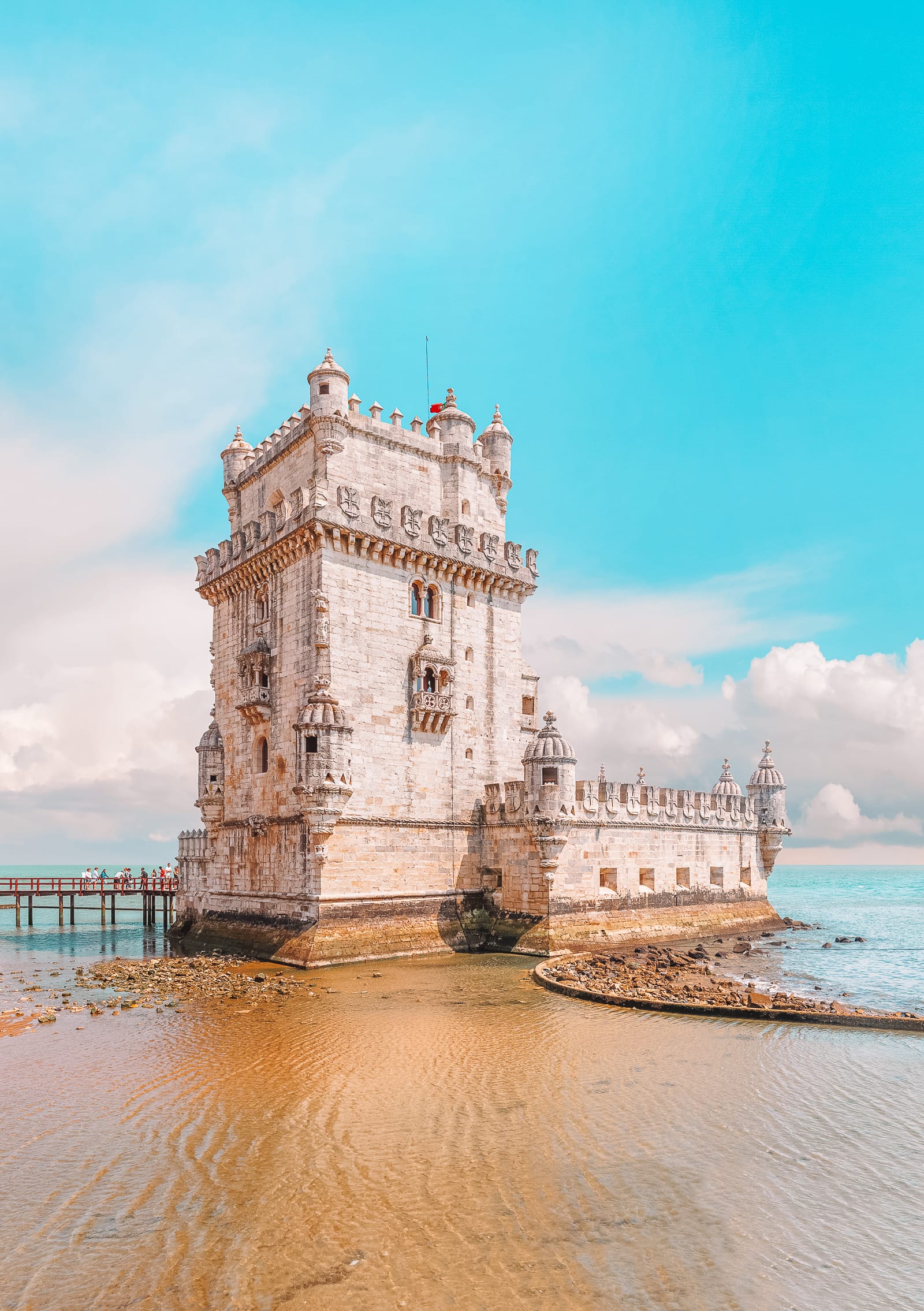 Speaking of Belem, a trip to Lisbon would be complete without visiting this outstanding tower (an icon of Belem, in and of itself) and discovering the history behind it and Belem Tower is one of the best places to glean an insight into the city's history.a
The tower was constructed in the 16th century and has a mixture of architectural styles such as Moorish, Mudejar and Gothic. A real must-see while you are here and a great place to start while you're exploring the many landmarks in Belem.
8.) Santo Amaro Docks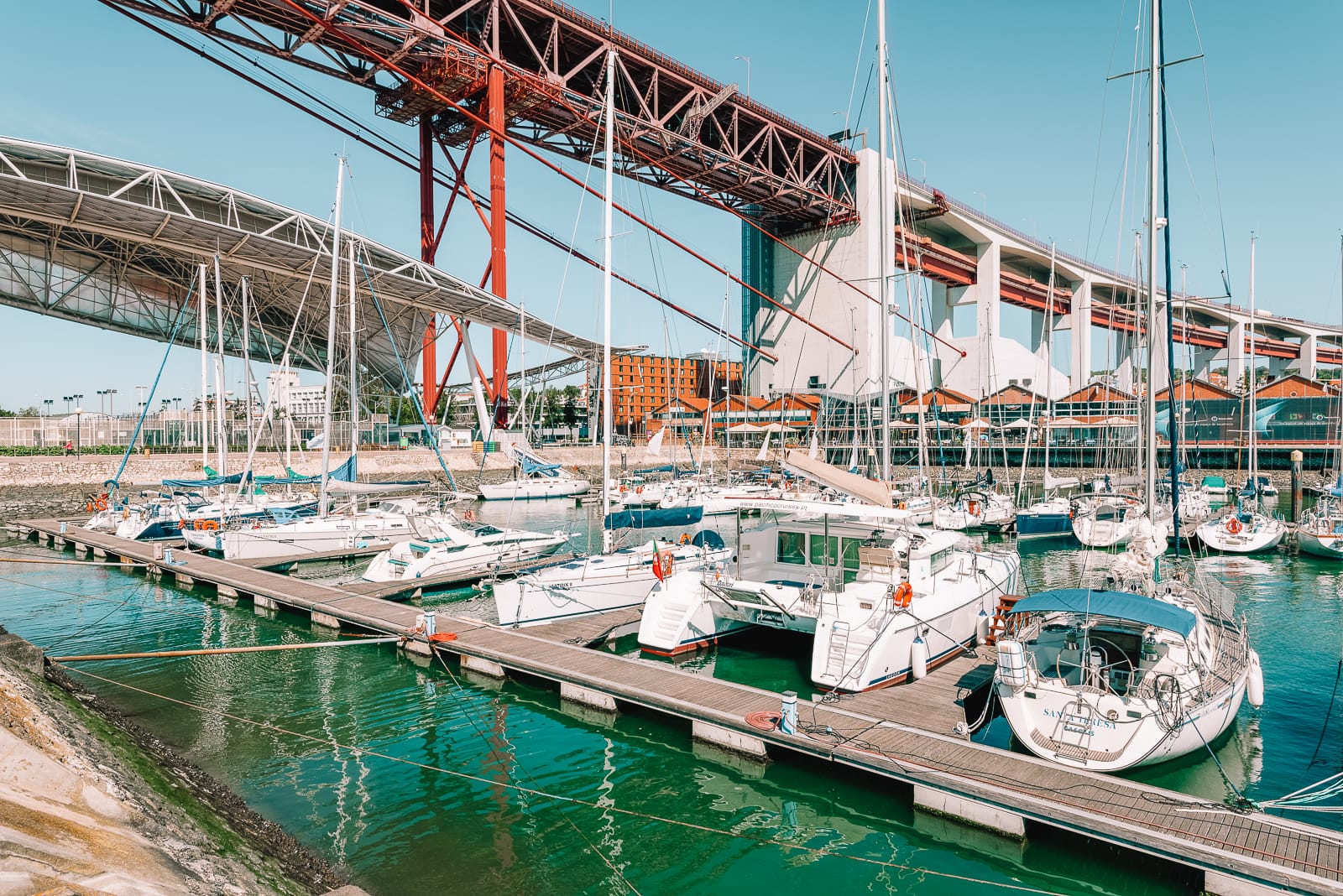 One of the best things to do in Lisbon if you want to mix with the locals can be found just under the 25 de Abril Bridge at Santo Amaro Docks.
Here you will find a small stretch of bars and restaurants that are packed with locals enjoying a meal while looking out to the marina.
9.) Camoes Square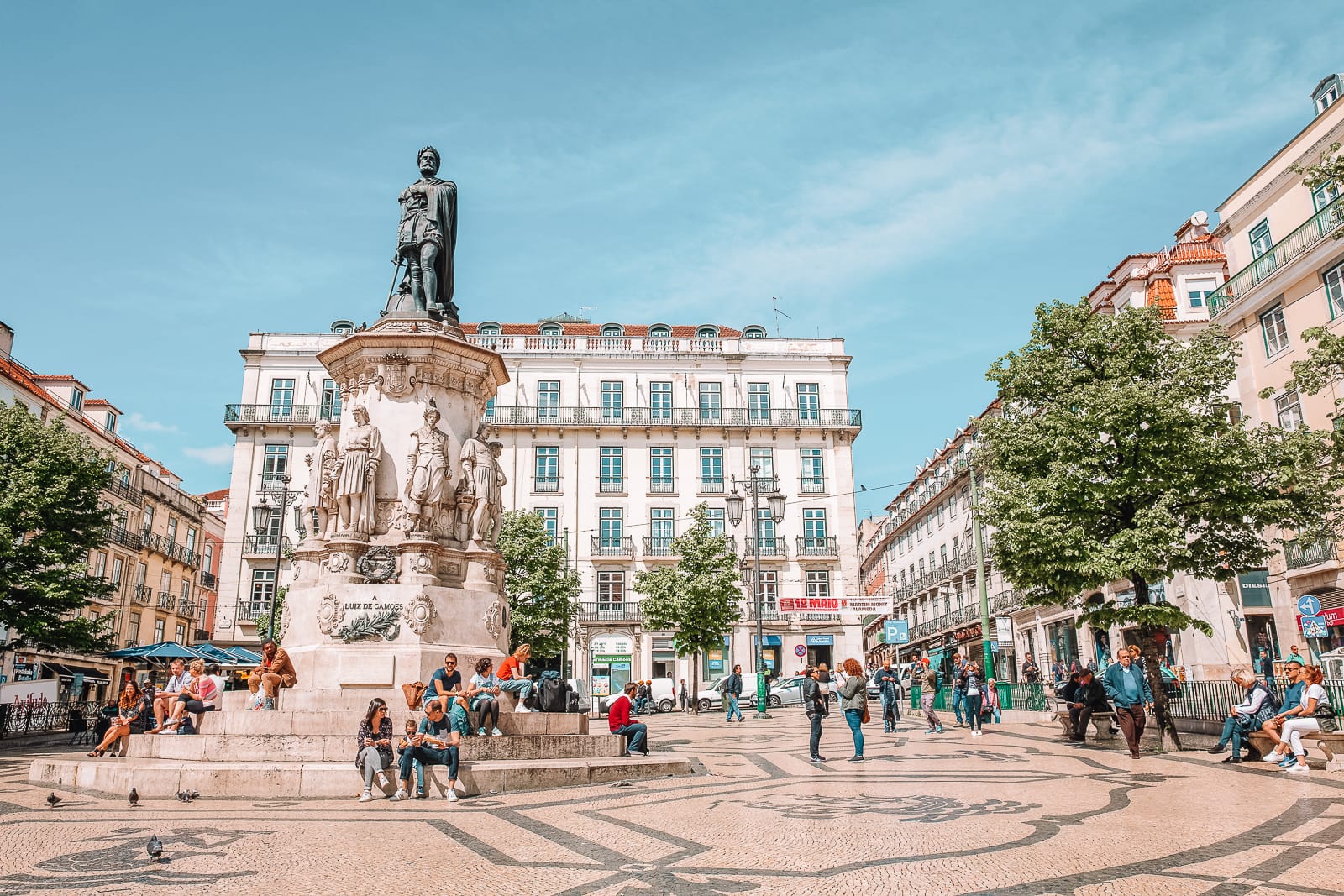 Although there are many great squares in Lisbon to see, this one is my favourite as it makes you feel like your part of the local life here. Here you can sit and watch the world go by while enjoying a cup of coffee and a spot of lunch.
10.) Party in Pink Street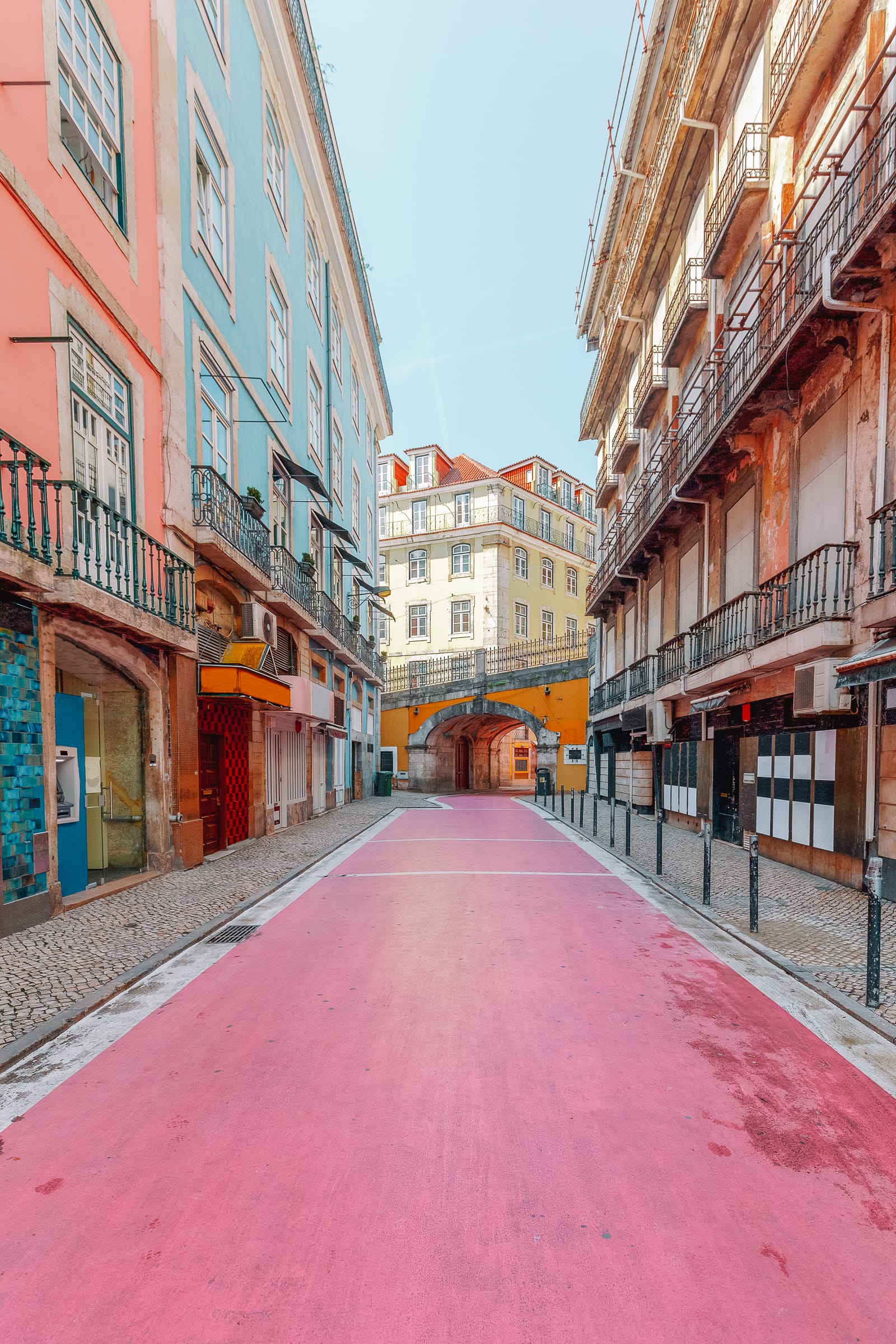 This infamous Street in Lisbon is the place to go if you want to let your hair down and party.
The street gets its name from the bright pink walkway that leads you to some of the best nightclubs in Lisbon. A great place to go if you want to carry on the party from the Barrio Alto district into the early hours.
11.) St Georges Castle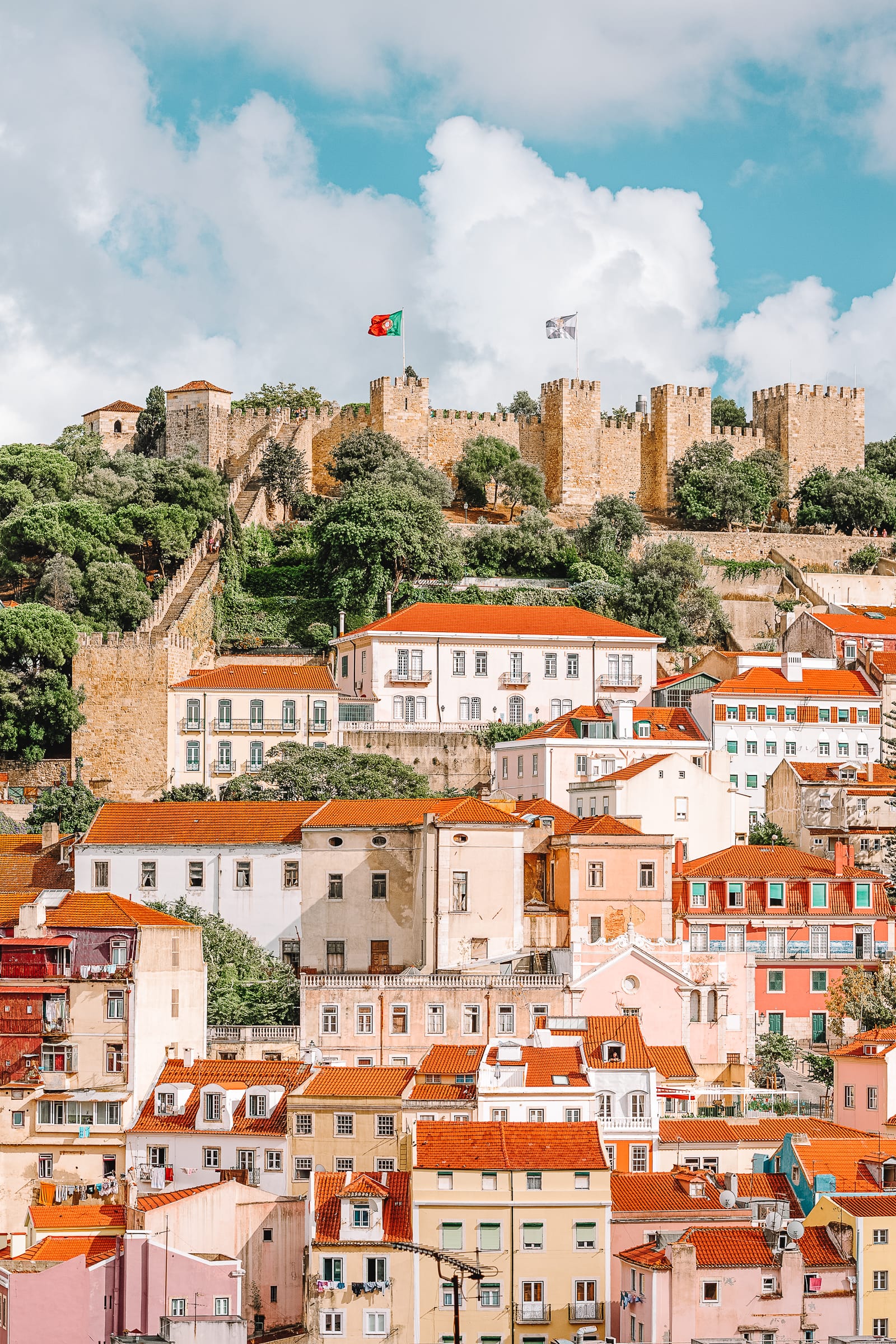 Standing high above the Alfama district, this castle is the most visible landmark in the area and was constructed over 2,000 years ago.
Here you can see the towers and vast palisades along with the circular dry moat while looking out onto the streets below.
12.) Enjoy a Pastel de Nata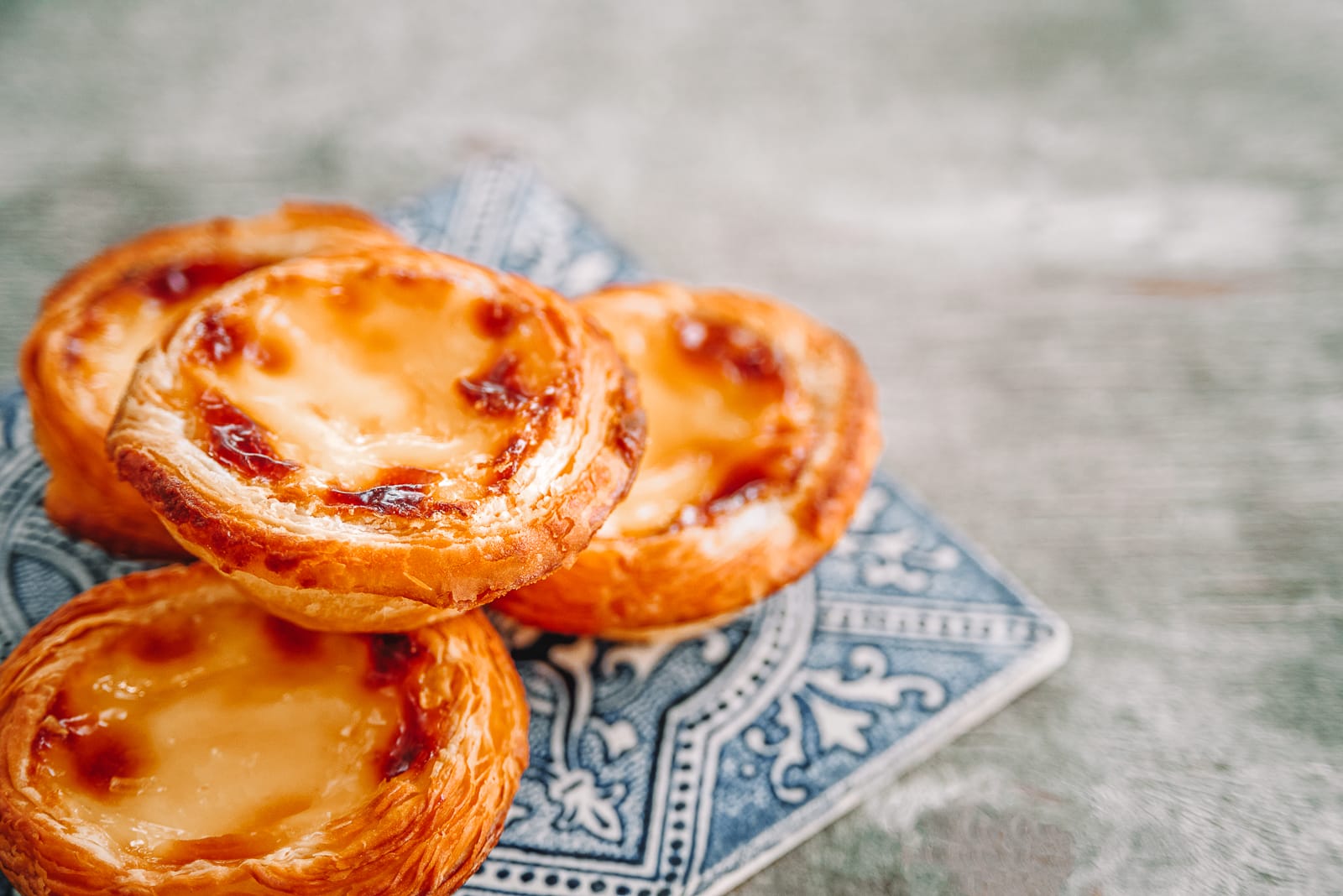 The Pastel de Nata still remains one of my favourite discoveries in Portugal (thanks to a local friend) and Lisbon is where they do them best.
In Belem you can go to the café Pasteis de Belem and enjoy these sweet custard tarts with a nice cup of hot coffee. I would however expect long queues as its reputation means it is always busy.
13.) National Museum of Ancient Art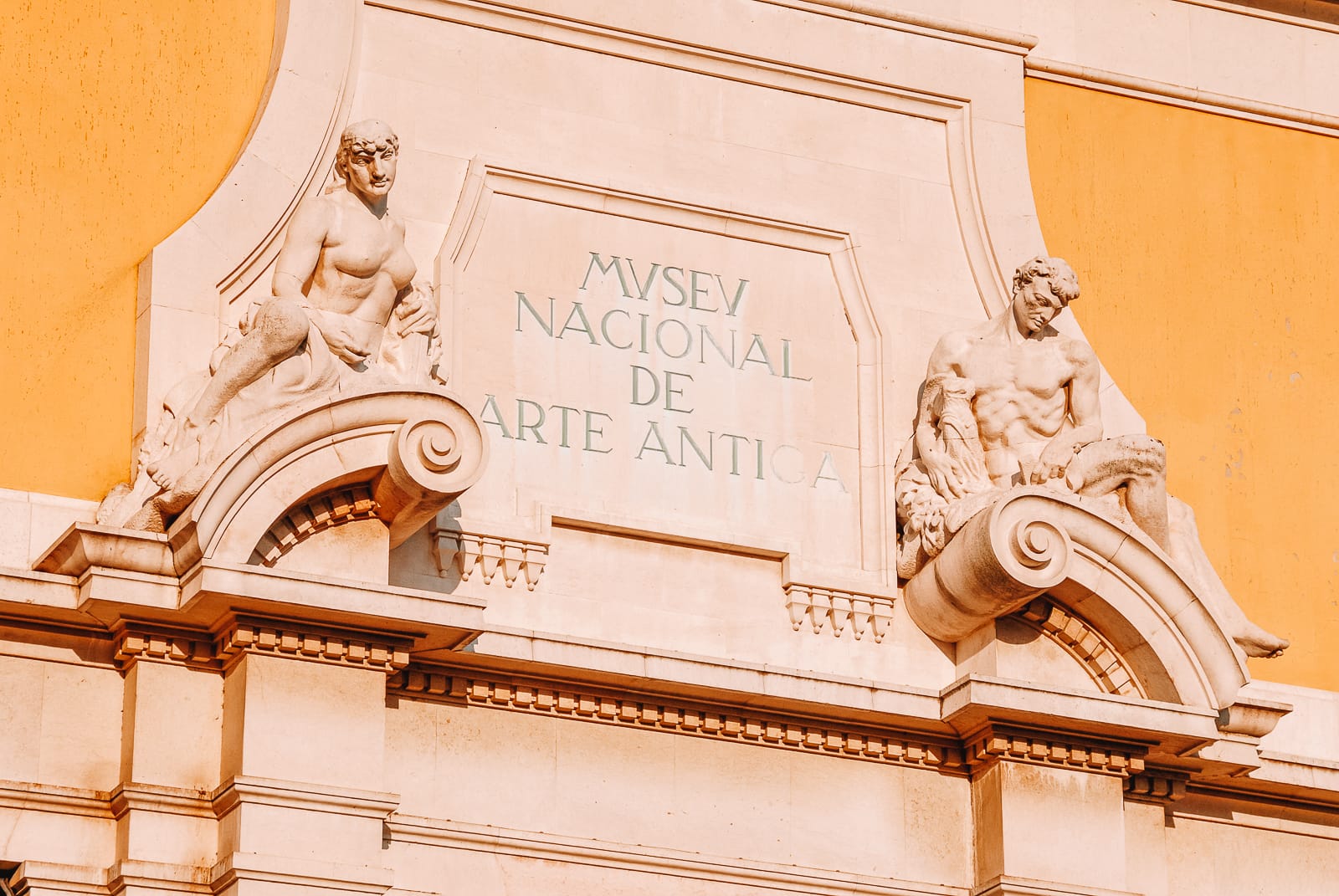 If you like ancient art, one of the best things to do in Lisbon is take a tour of this popular museum which is home to some of Portugal's most prestigious pieces of art.
Most of the art here dates right back to the 16th and 19th centuries and if you're here at the right time you can also see one of the many travelling exhibitions that feature here throughout the year.
14.) Lisbon Cathedral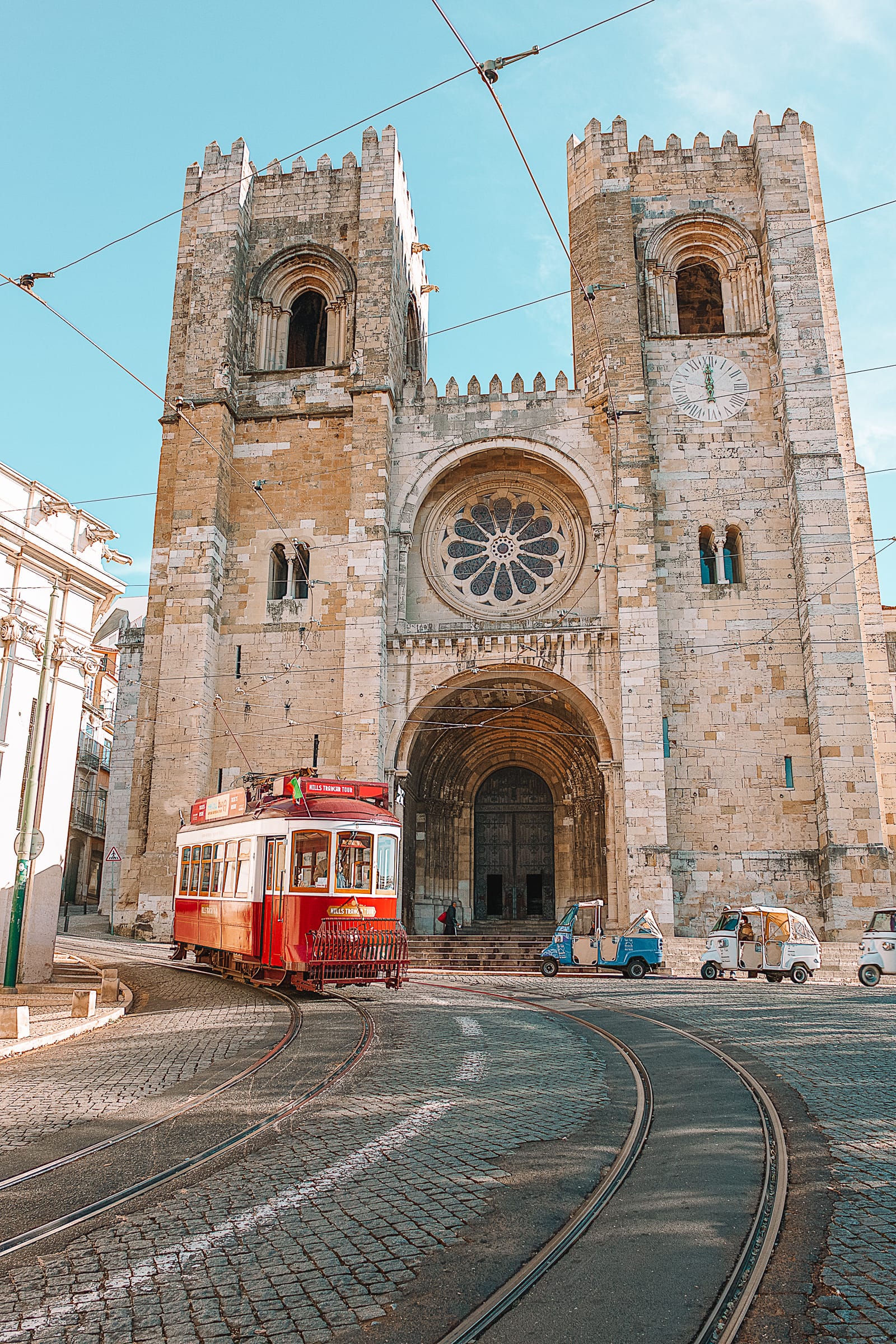 Lisbon Cathedral is one architectural masterpiece you have to see when you're in the city!
It is perfectly located between the Alfama district and the Bairro Alto District so a visit to the cathedral is best done hand in hand with a visit to either.
Best bet though is to get a ride up to Alfama (it's much higher up) and then slowly walk down to Bairro Alto, stopping by the cathedral on your way!
15.) Go on a street art tour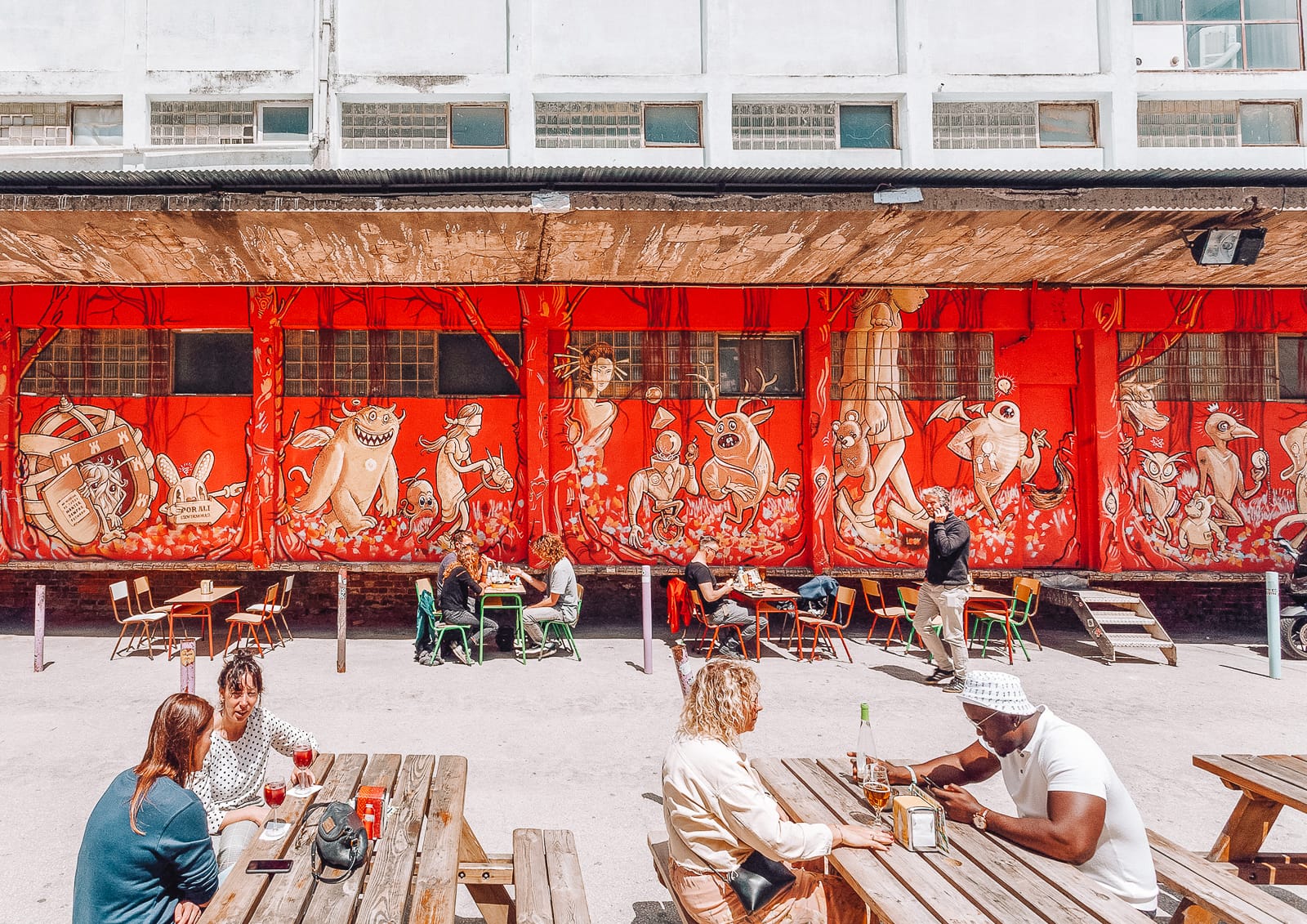 For a different side of Lisbon's art world, why not book to go on a street art tour?
These tours usually last for around 2 hours and are not only a great way to see some modern and innovative street art but are also the best way to find some hidden gems dotted around the city that you may not of known about had it not been for the tour.
16.) Cascais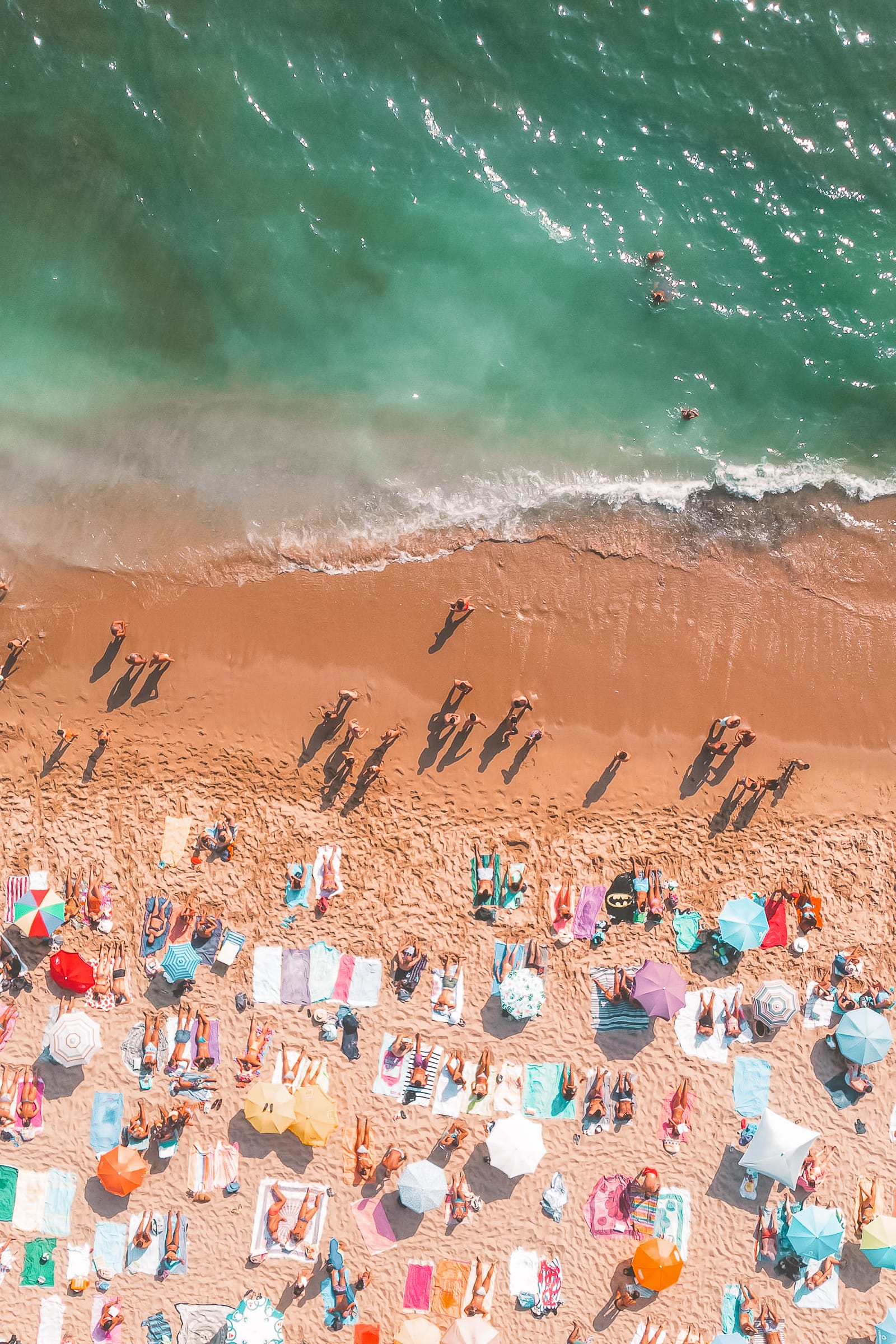 One of the prettiest coastal areas only 30 minutes away from Lisbon is Cascais; a fun resort town where many local Lisboans will go to escape city life and enjoy the sun, sea and golden sand.
The idyllic scenery here also makes it the perfect place to enjoy a meal and with the fresh and tasty seafood being the best thing to order here.
17.) National Tile Museum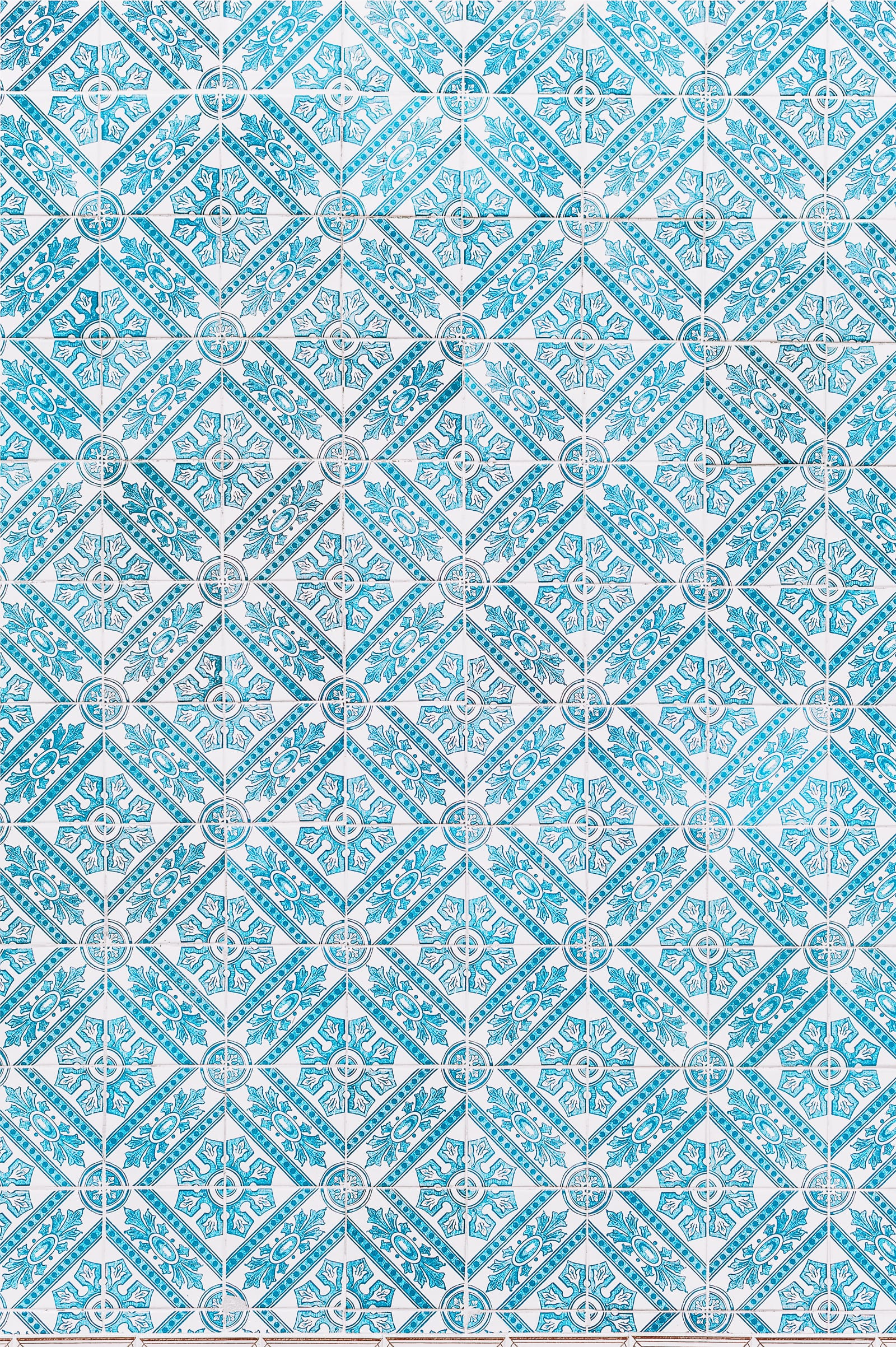 One of the best things to do in Lisbon that's a little different from the art and archaeology museums is a trip to the tile museum.
If you love ceramics you will be spoilt here with a mixture of different sizes, designs and styles including the blue-hued azulejos which are synonymous with Portugal.
18.) Mercado de Ribeira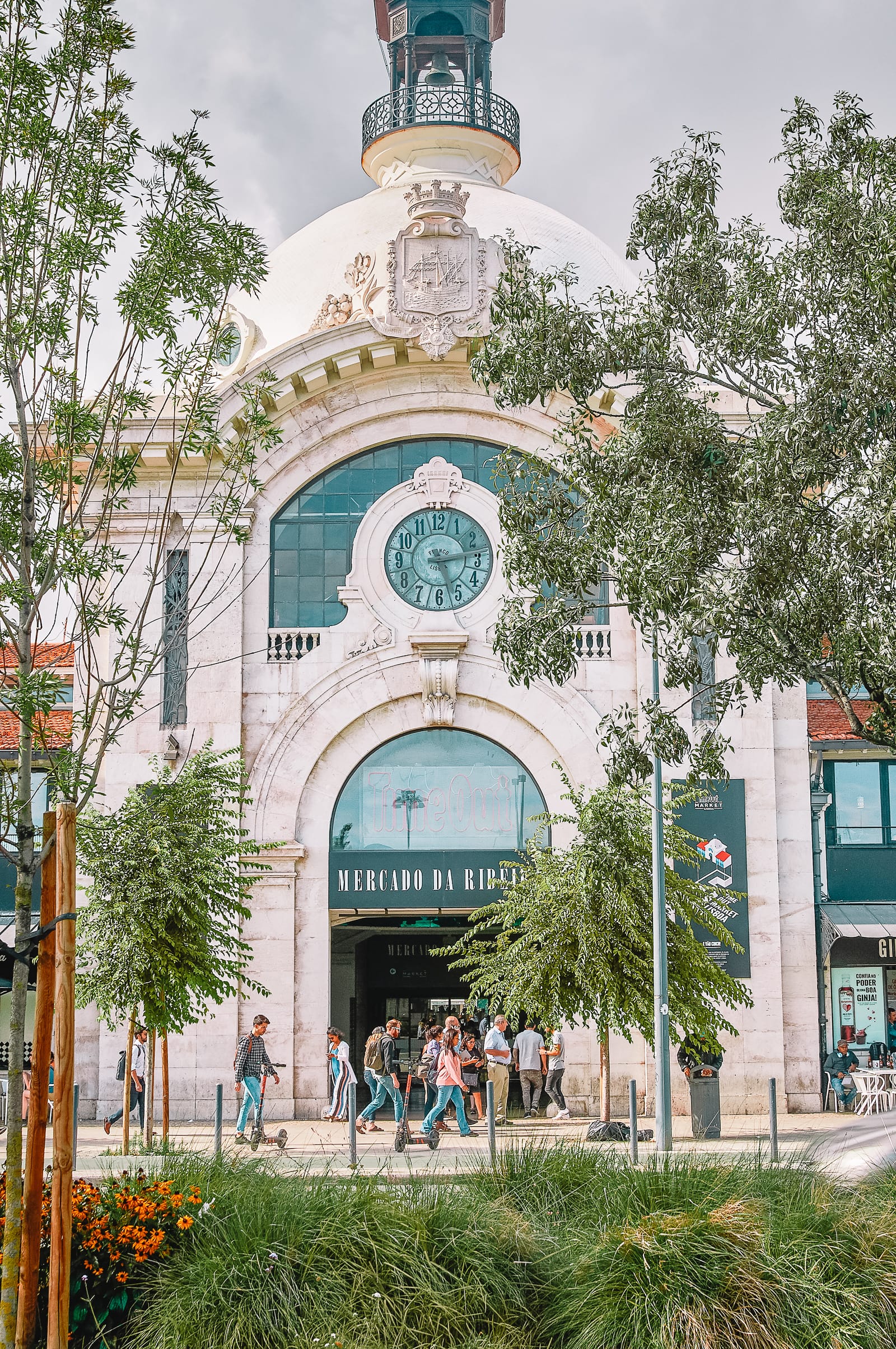 If your a foodie, a visit to this market should be at the top of your list when you come to Lisbon.
This market has two sides to it that are both quite different – the first side has a more local feel to it with fruit and veg being sold here every morning while the other side has a more modern with some of the more quirkier food stalls and eateries on offer.
19.) Monastry of Jeronimos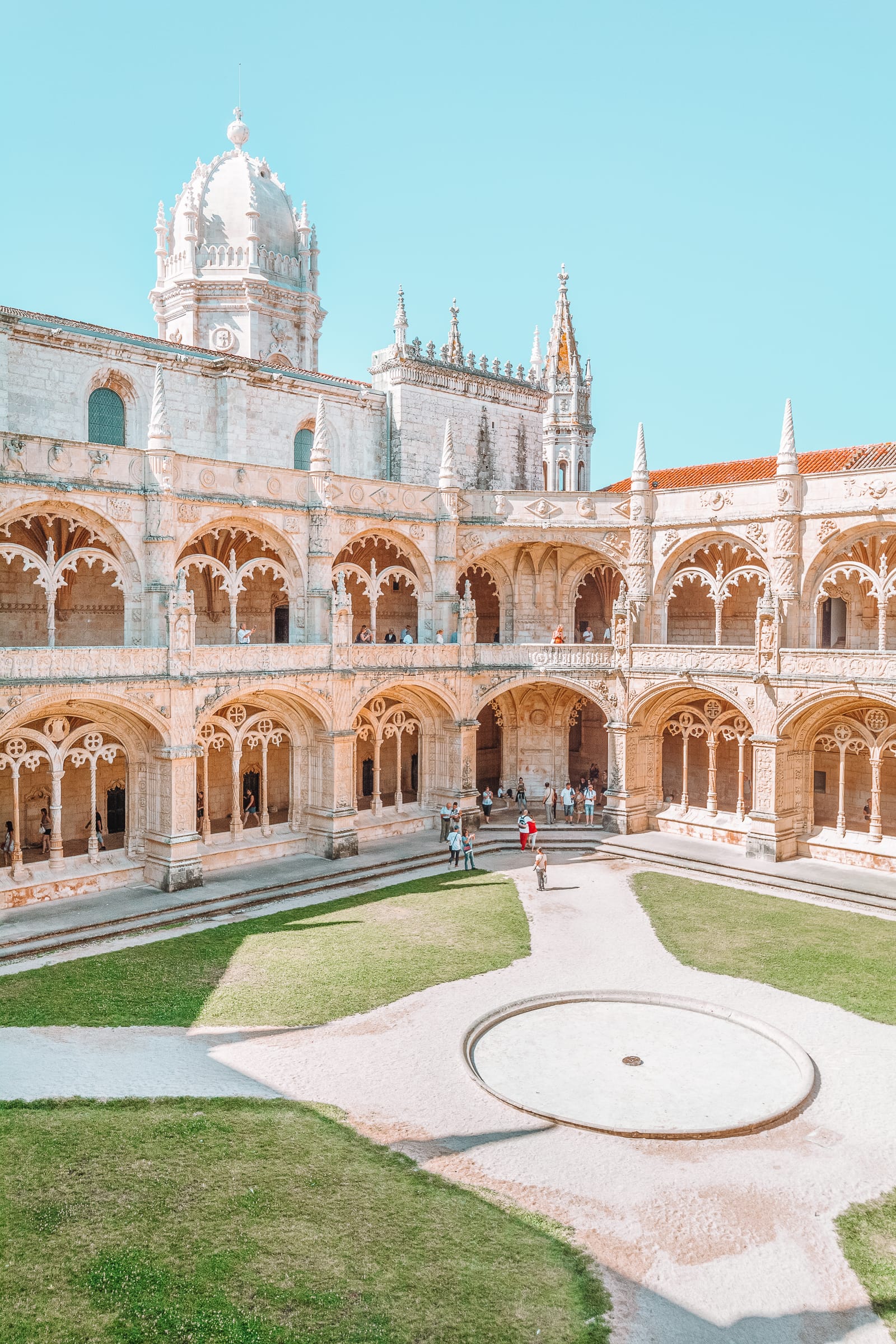 This monastery looks very impressive from the outside and reminds me more of a castle then a place of religious interest.
This UNESCO World Heritage site has a fusion of architectural design known as Manueline style and was built to mark 'The age of Exploration'.
20.) Lisboa Story Centre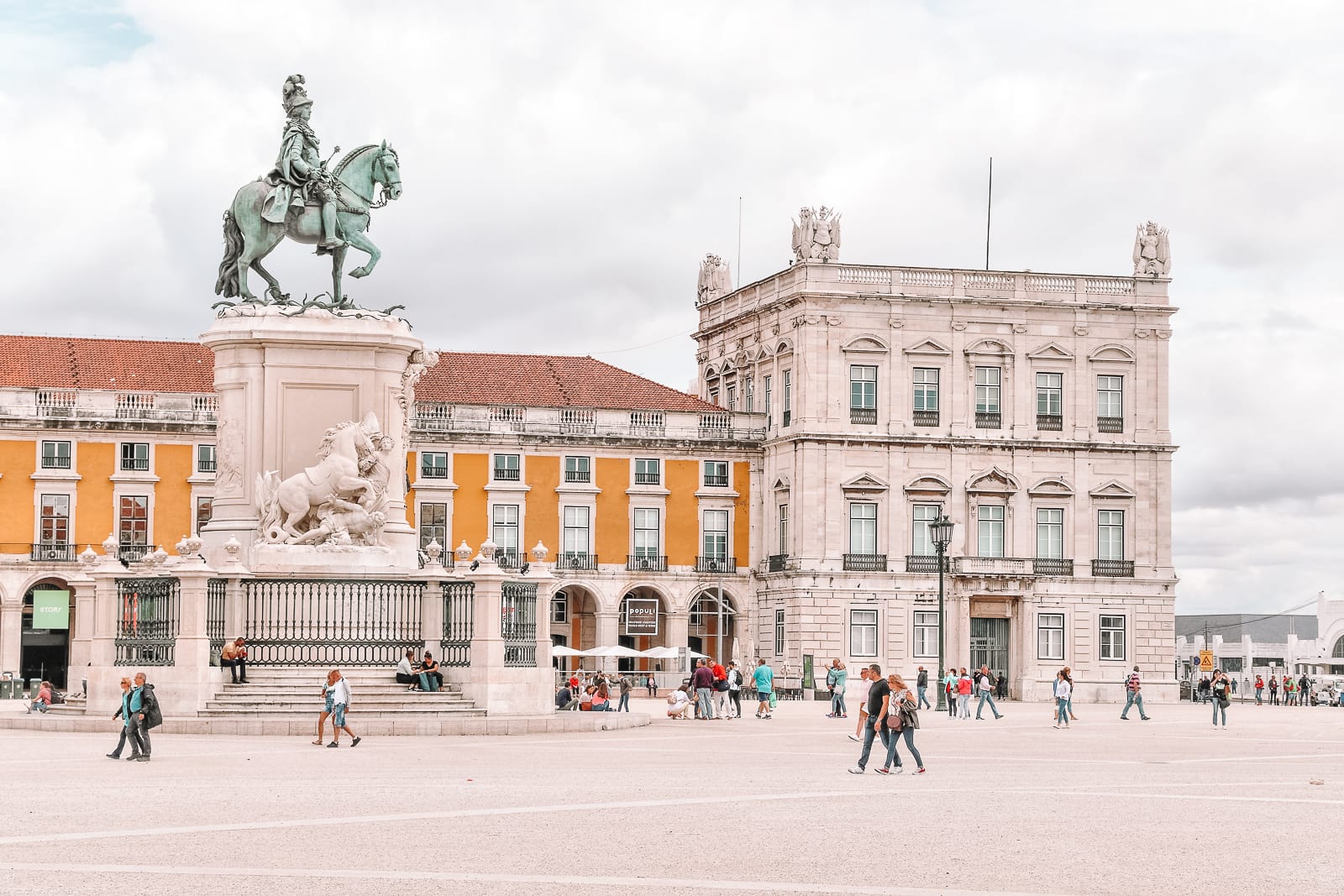 If you looking to learn about the history of Lisbon, then the Lisboa story centre is the best place to go. This museum shows you the history of Portugal's capital from the past right up until the present day.
If you purchase a Lisbon city card before travel this place is actually free to visit in addition to other places of interest in the area.
21.) Berardo Collection Museum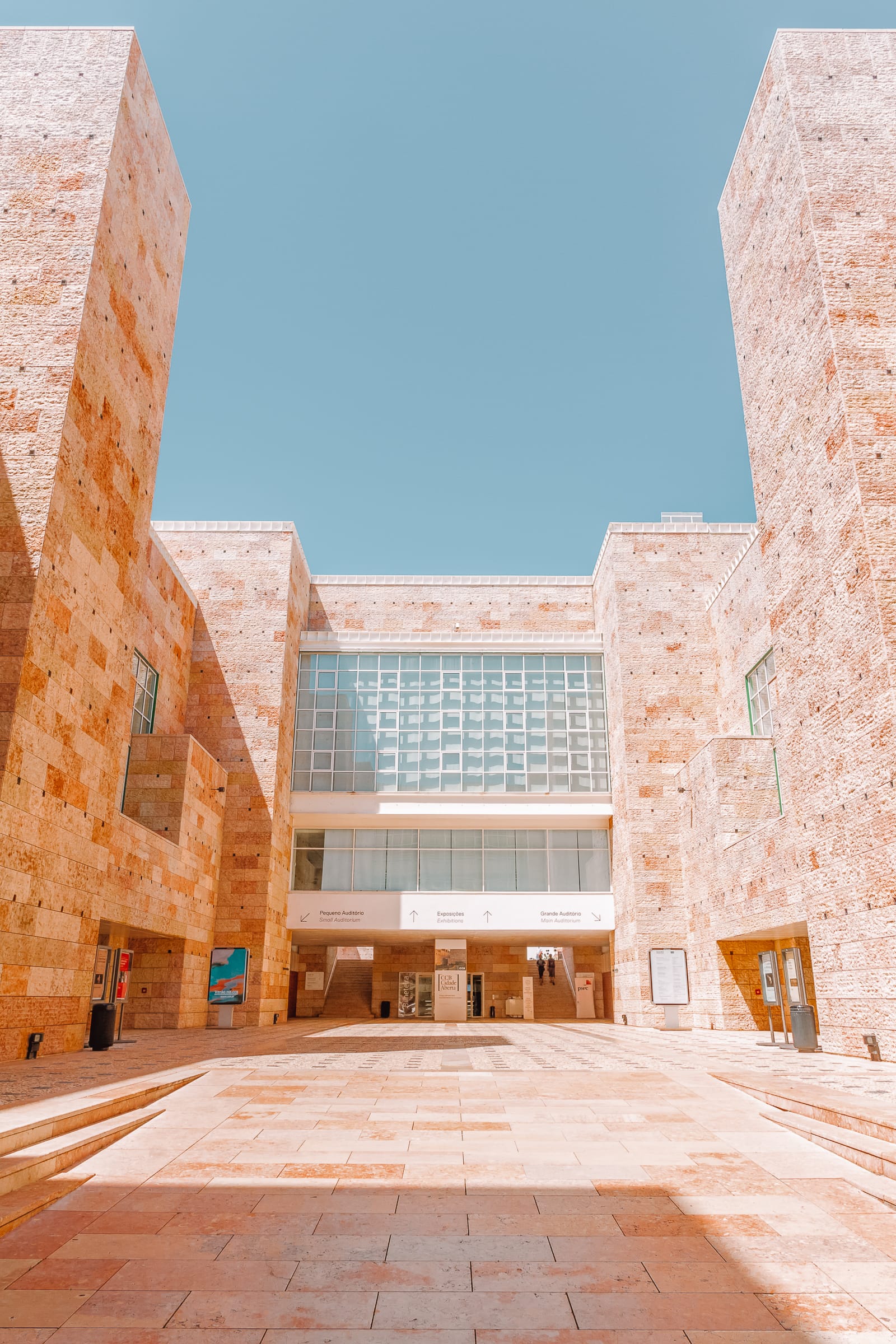 A world-class museum dedicated to Modern Art, this museum has everything you could want to see in from abstract expressionism to digital art installations.
Here you will also find regular touring collections as the curators here are dedicated to keeping the museum cutting edge and fresh.
22.) Visit Sintra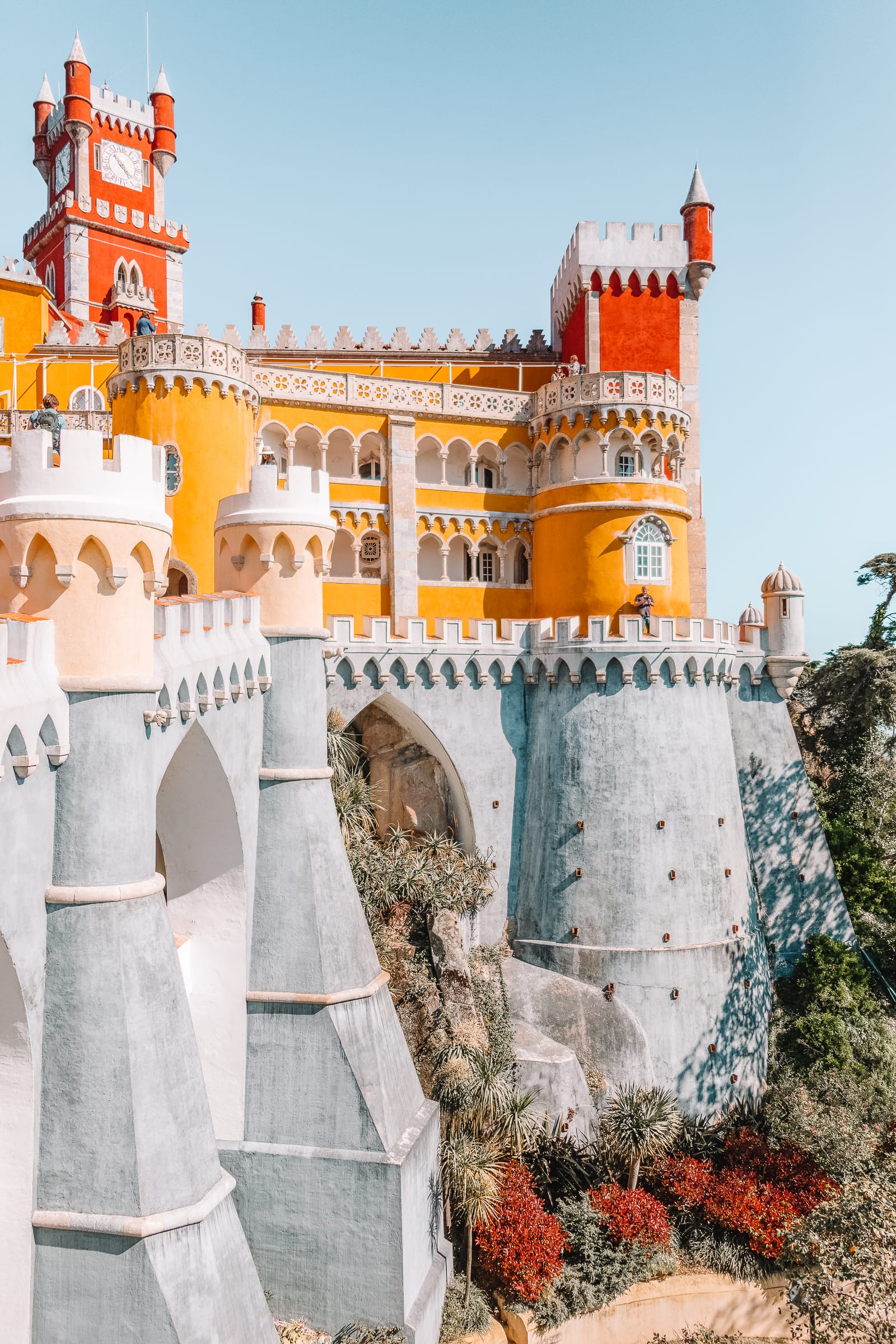 This city is more than half an hour away by train so it's one of the best things to do in Lisbon if you're looking to explore another city for the day.
The UNESCO world heritage site has beautiful baroque style churches, grand palaces and sits high in the mountains meaning you see some spectacular views.