The city of Calais is an old port town turned city with some of the best things to do in Calais, being reason enough to stick around explore the city rather than making it a pit stop on your trip to or through France.
On the remnants of its historical origin, you'll find a modern centre of culture and architecture.
Being the port city that it is, you can get great fresh seafood along with local wine. Calais is a city small enough to get around while being big enough to provide plenty of entertainment.
If you enjoy a beach holiday, but your partner prefers sightseeing, everyone will find something they enjoy in Calais. Let's jump right into the 15 best things to do in Calais, France!
1.) Calais Beach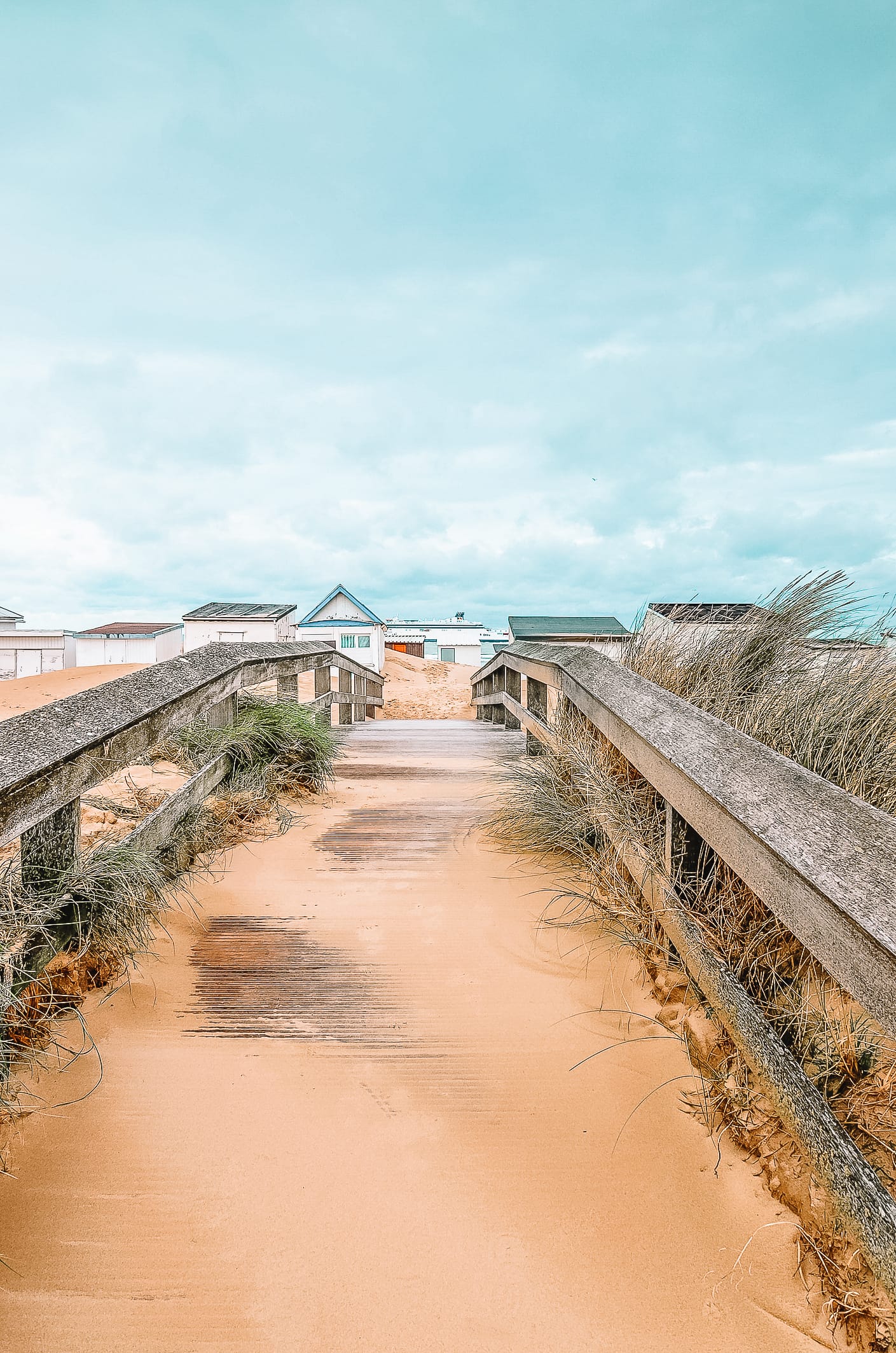 This popular beach has perfect golden sand and is lined with popular food stalls. There are heaps of restaurants and bars nearby to have a nice local dinner while enjoying the sea breeze. One of those is the popular Aquar'Aile, right near the beach.
If you enjoy a classic beach holiday, visiting this beach is one of the best things to do in Calais.
2.) Parc Saint-Pierre
This park is situated around the Saint-Pierre lake, which is great for fishing. The nice thing about this park is that it follows many sustainable principles, which includes no round-up, no watering and using native plants.
It has also been given the French Landscape Award, making it the perfect place to spend the afternoon.
3.) Saint-Joseph Village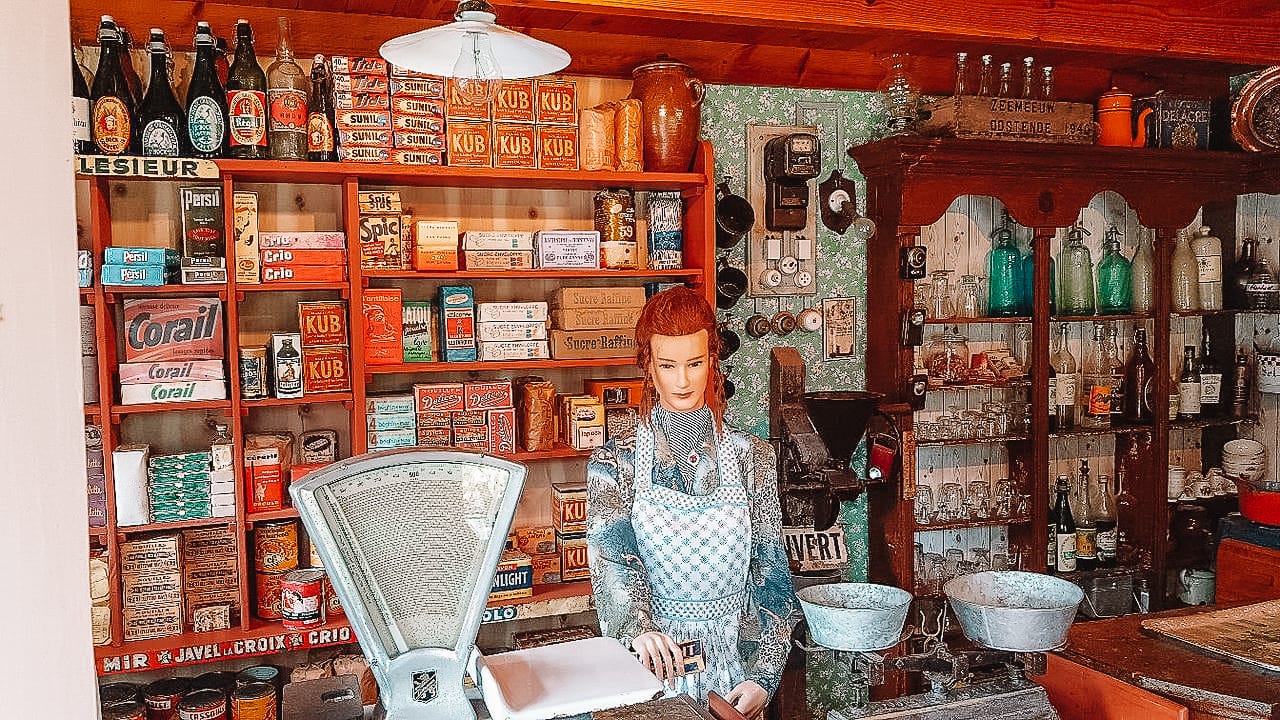 Get into the time machine and travel to nearby Saint-Joseph Village. It is rebuilt in a historically accurate way and acts as a home-made living museum.
Featuring a variety of workshops and agricultural sections, you'll get to learn about life in 19th and 20th century France.
4.) Beach Cap Blanc-Nez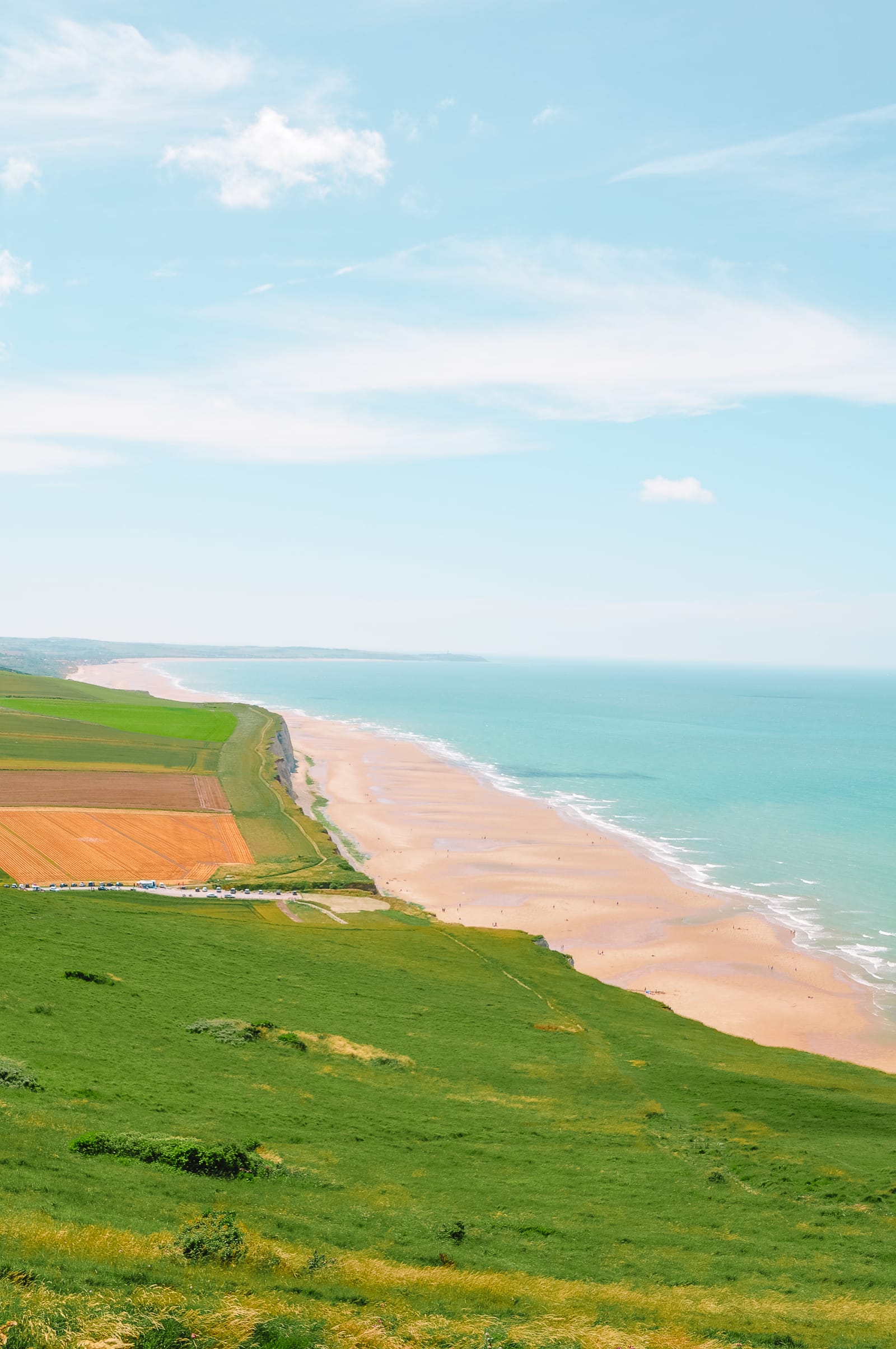 This is a lovely beach with golden sand and wonderful walks along the cliffs and rocks. It's perfect for watching the sunset after a long day in the city and to enjoy the view from the sheer cliffs above.
While it might not seem so spectacular during the day, the beautiful sunset definitely makes it one of the best things to do in Calais.
5.) Église Notre-Dame de Calais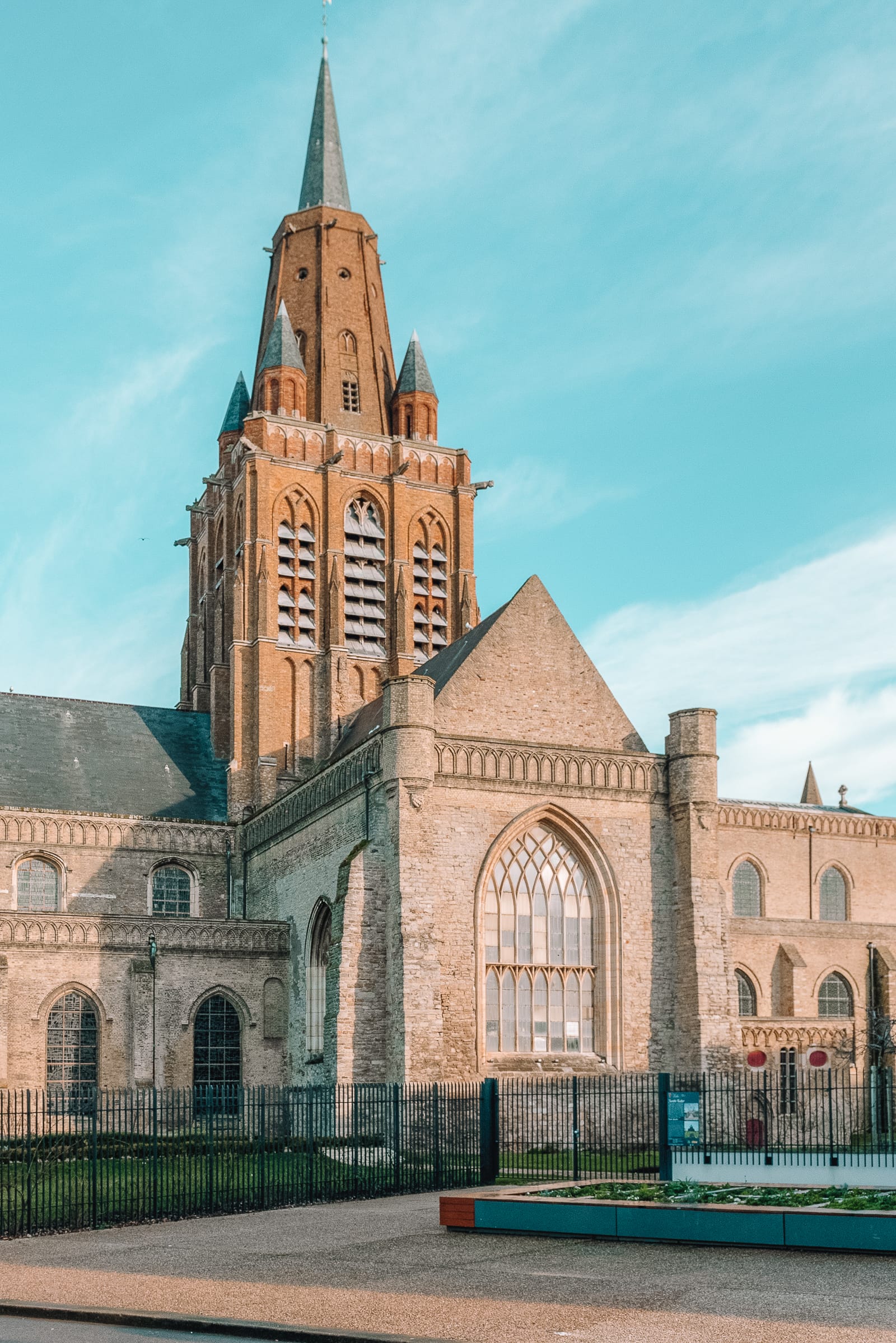 Built in the 12th century, this Roman Catholic parish church is a work of classic Tudor architecture.
The lovely well-kept gardens and interior design are well worth a visit if you're in town, even if the building is only small.
6.) Museum of Fine Arts in Calais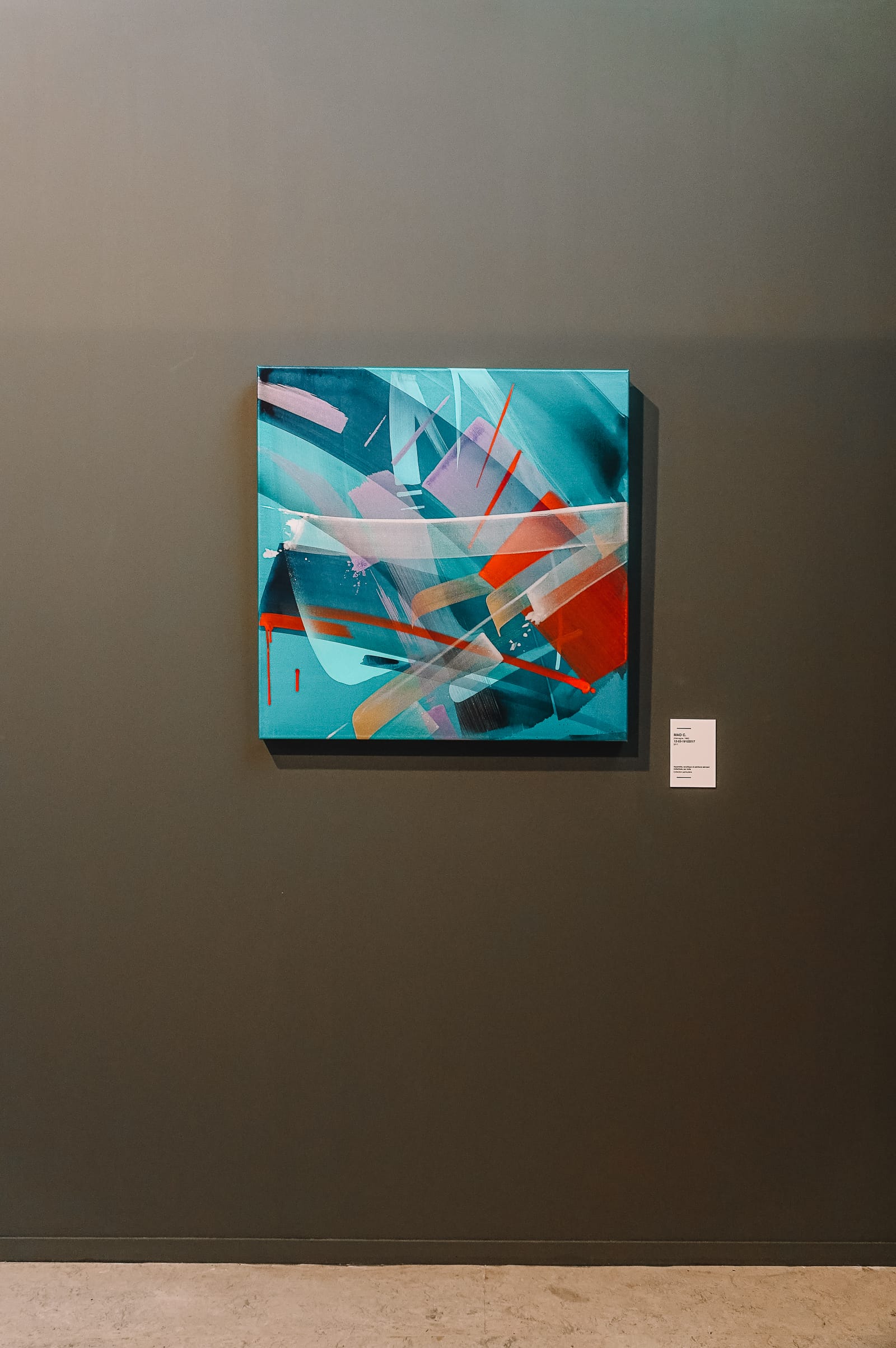 If you're interested in classic and contemporary art, this is the place to visit in Calais. It is known for its collection of Rodin sculptures, which consists of 24 works made of plaster, terracotta, and bronze.
Besides the impressive collection, you can also find paintings ranging from the 16th to 20th century.
7.) Calais Lighthouse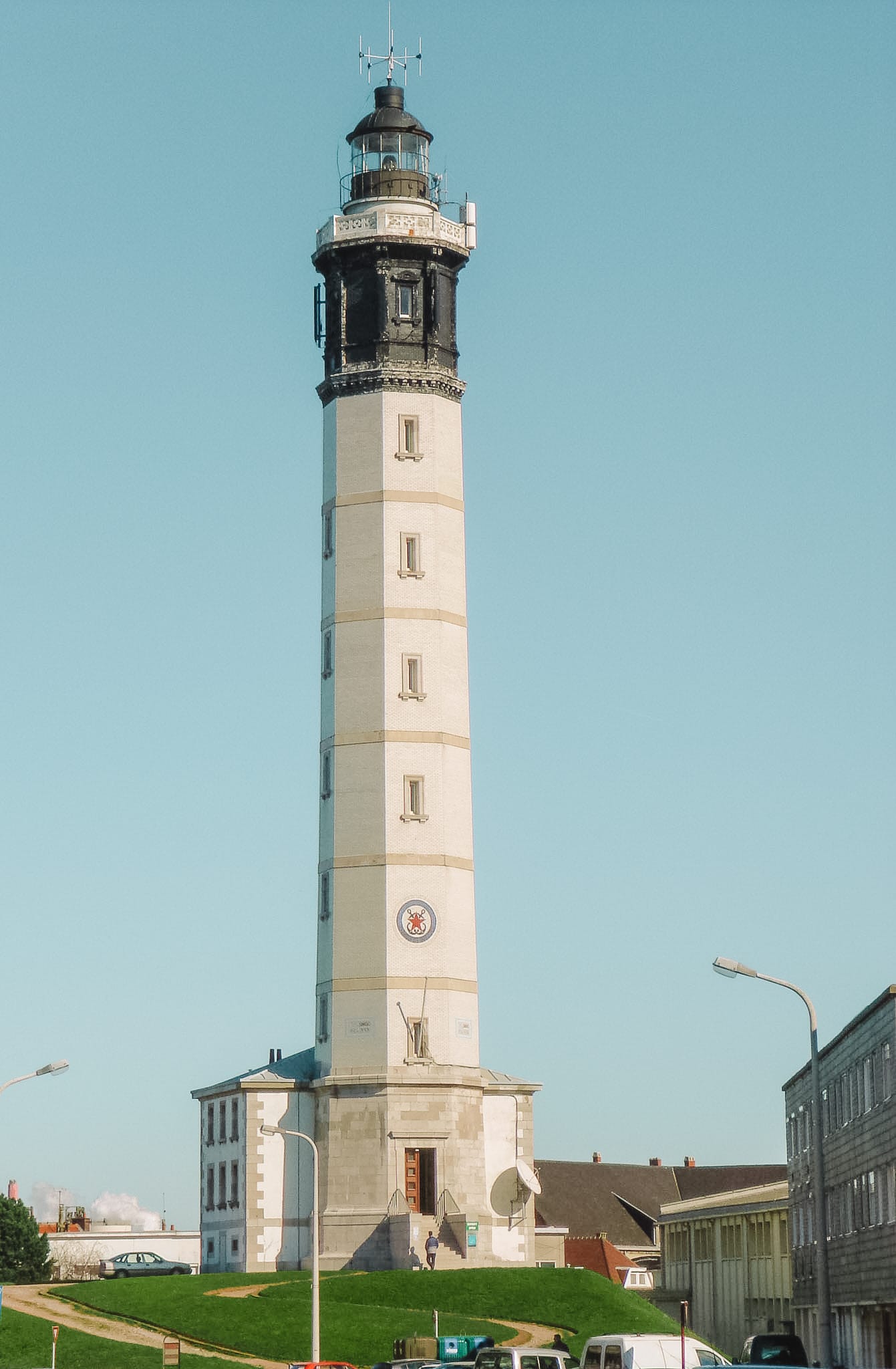 This is a significant landmark near the Port of Calais, which gives you great views of the city and the sea.
You can climb the tower and enjoy the view or learn about the history of Calais and this famous lighthouse from the friendly staff.
The views make this one of the best spots and best things to do in Calais!
8.) City of Lace and Fashion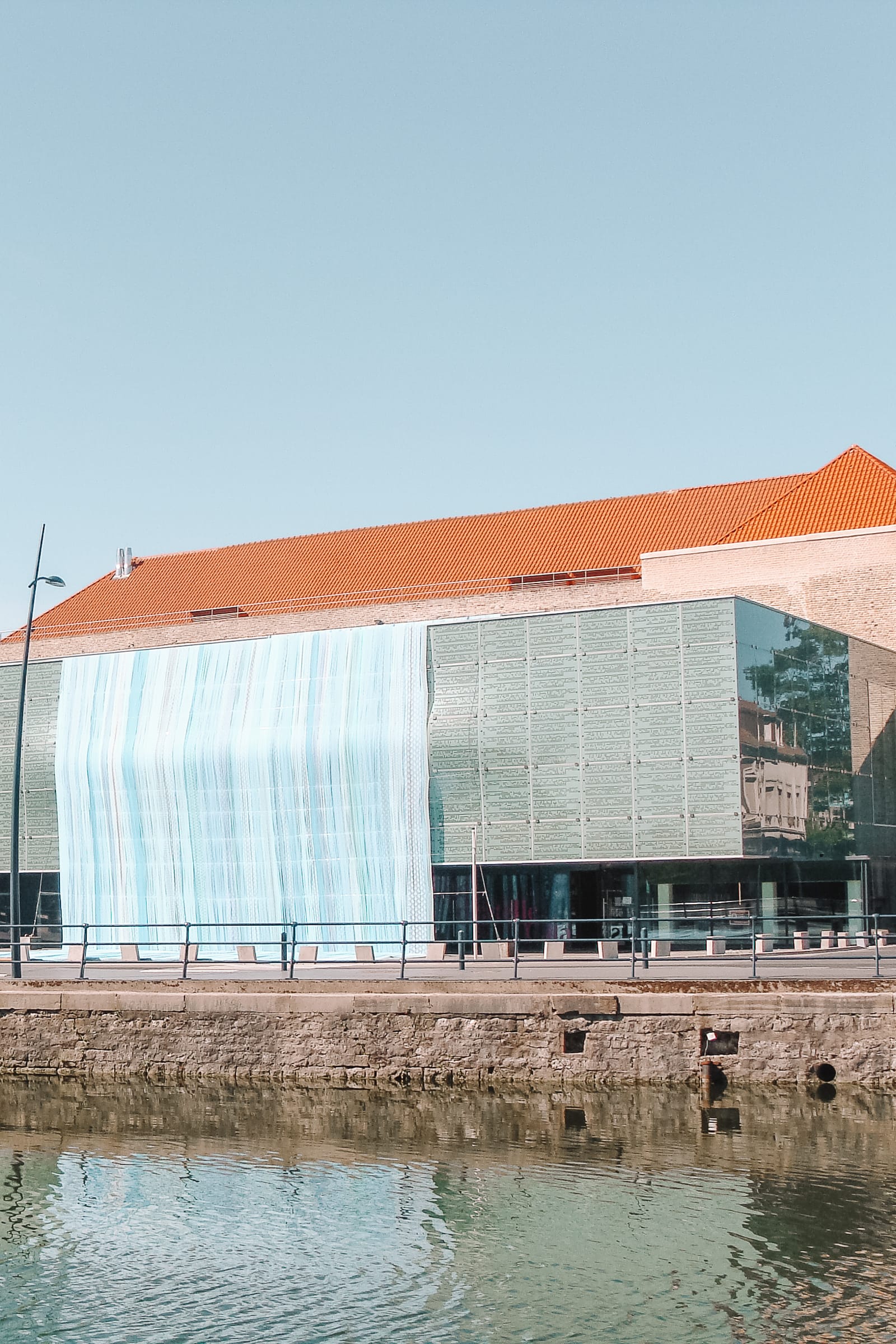 Many locals will tell you that lace from Calais is the best in the world, and they are not wrong. This centre opened in 2009 to show how looms were used to make lace traditionally.
It contains a large collection of fashions adorned with lace, some dating back to the 16th century. The museum also holds temporary exhibitions, fashion workshops, and shows for its visitors.
9.) Les Bourgeois de Calais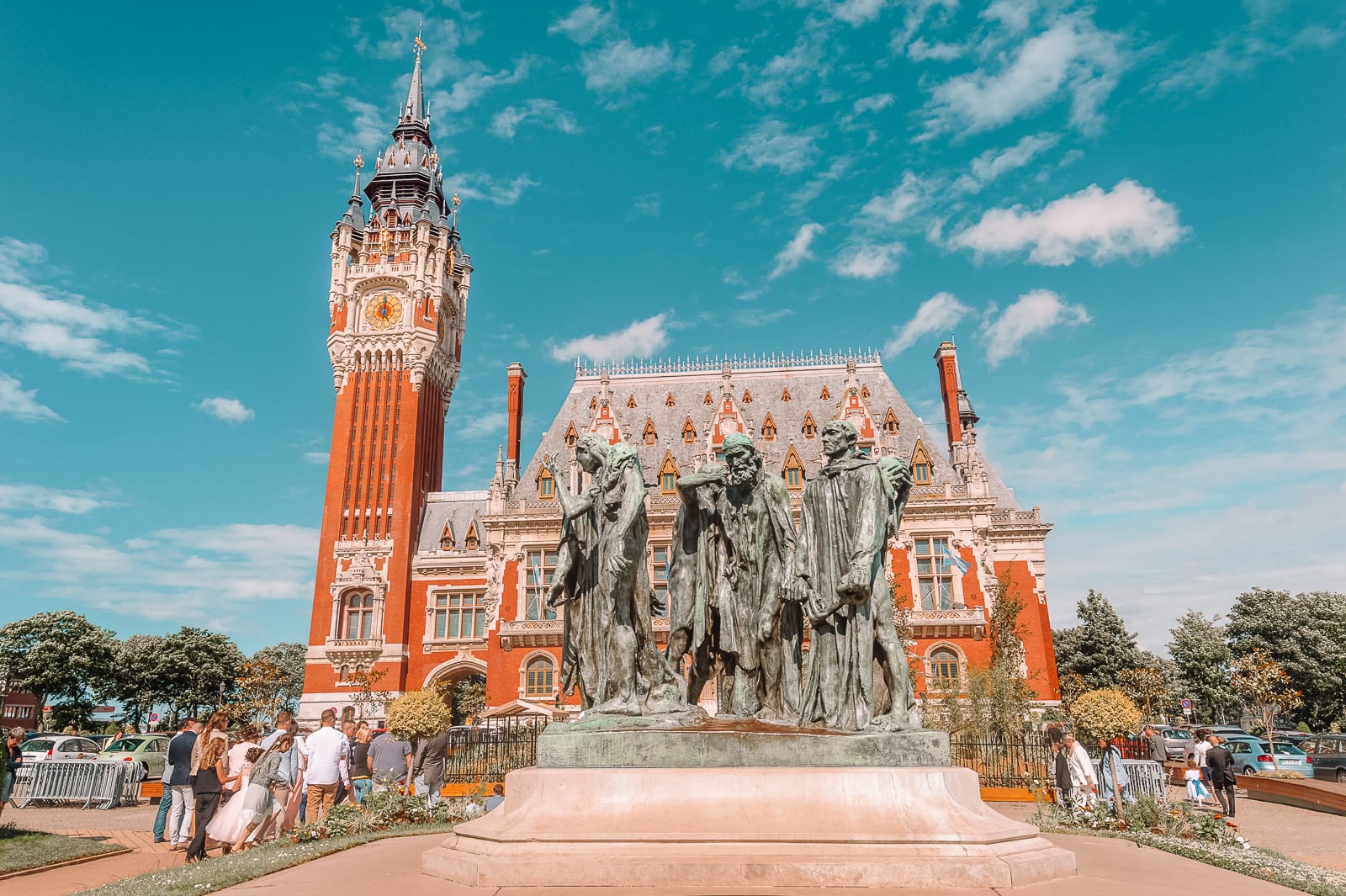 This famous sculpture by Auguste Rodin, who is by and large considered the father of modern sculpture, commemorates the city leaders of Calais.
Legend has it that after being under siege by Edward III, Calais parleyed for surrender. In turn, Edward III requested six of the city leaders to give themselves up so the rest of the city may be pardoned.
Rodin captured the moment when six of the leaders volunteered for the sacrifice, thereby creating one of his most famous works.
10.) Tour du Guet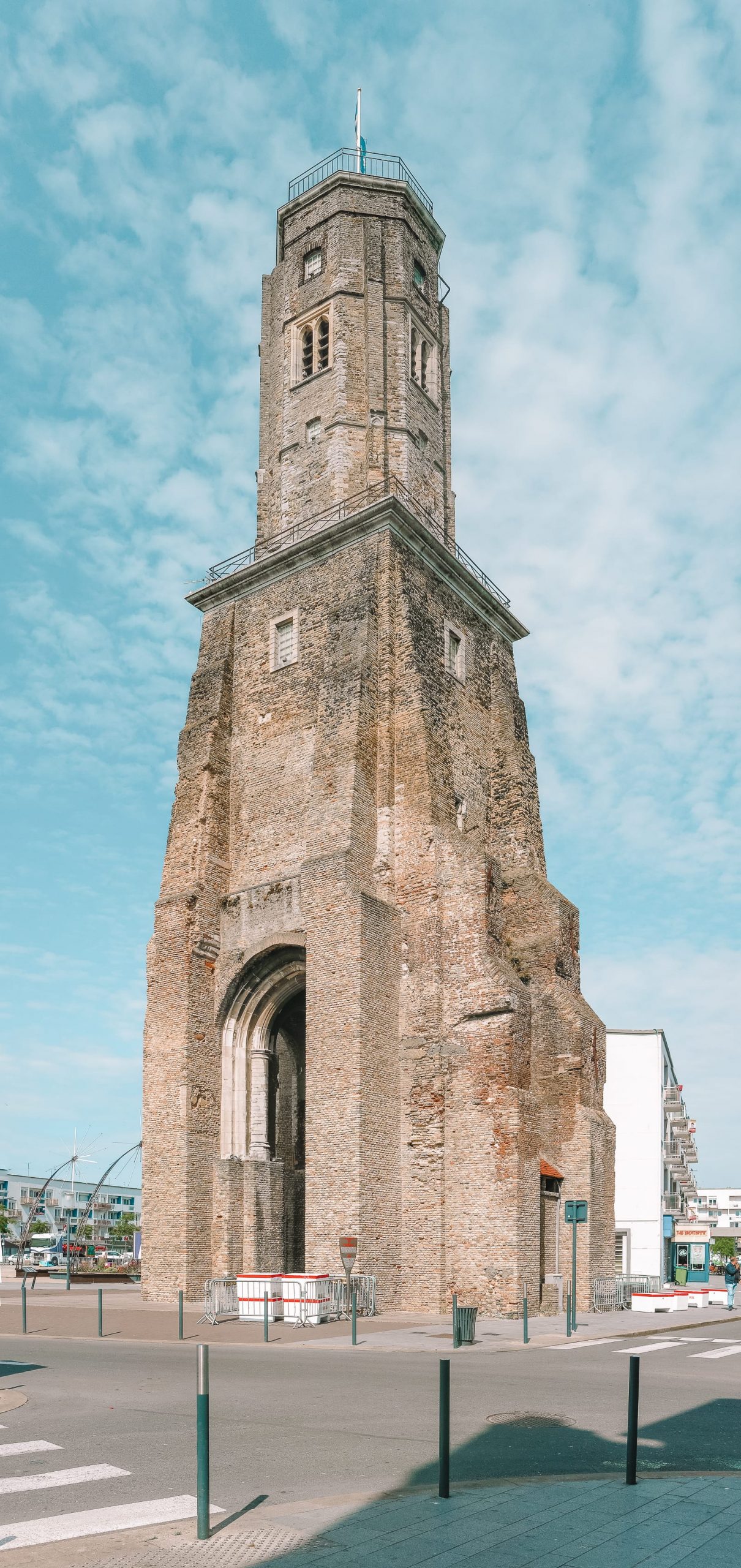 This 39-meter high watchtower dates back almost 800 years. During its lifetime it's been a lighthouse and military post, witnessing much of Calais' history.
Nowadays you can visit it to get great views and to learn about the fortification of the tower.
You might not feel that visiting an old tower could be one of the best things to do in Calais, but its rich history and architecture definitely puts it on that list!
11.) Fort Risban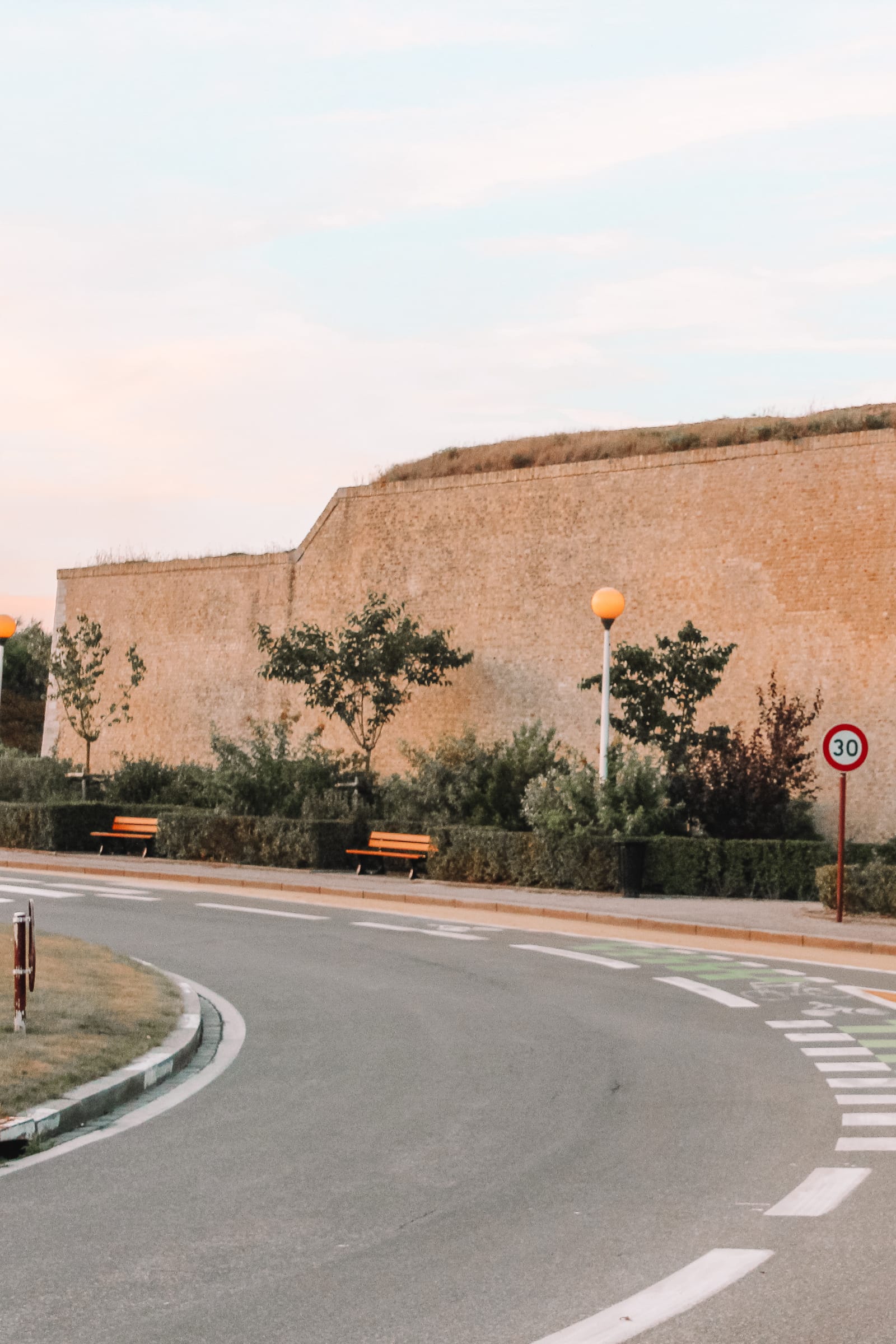 This fort on the coast is great for walks with a good view of the harbour and city. It emanates strength that dates back to the sieges during the 14th century, after which it has been continuously rebuilt and altered until World War II.
During its time it was under British, French and Spanish control until it served as a shelter for the local population during the Second World War. Though now peaceful, its ruins reflect its long history.
12.) Second World War Museum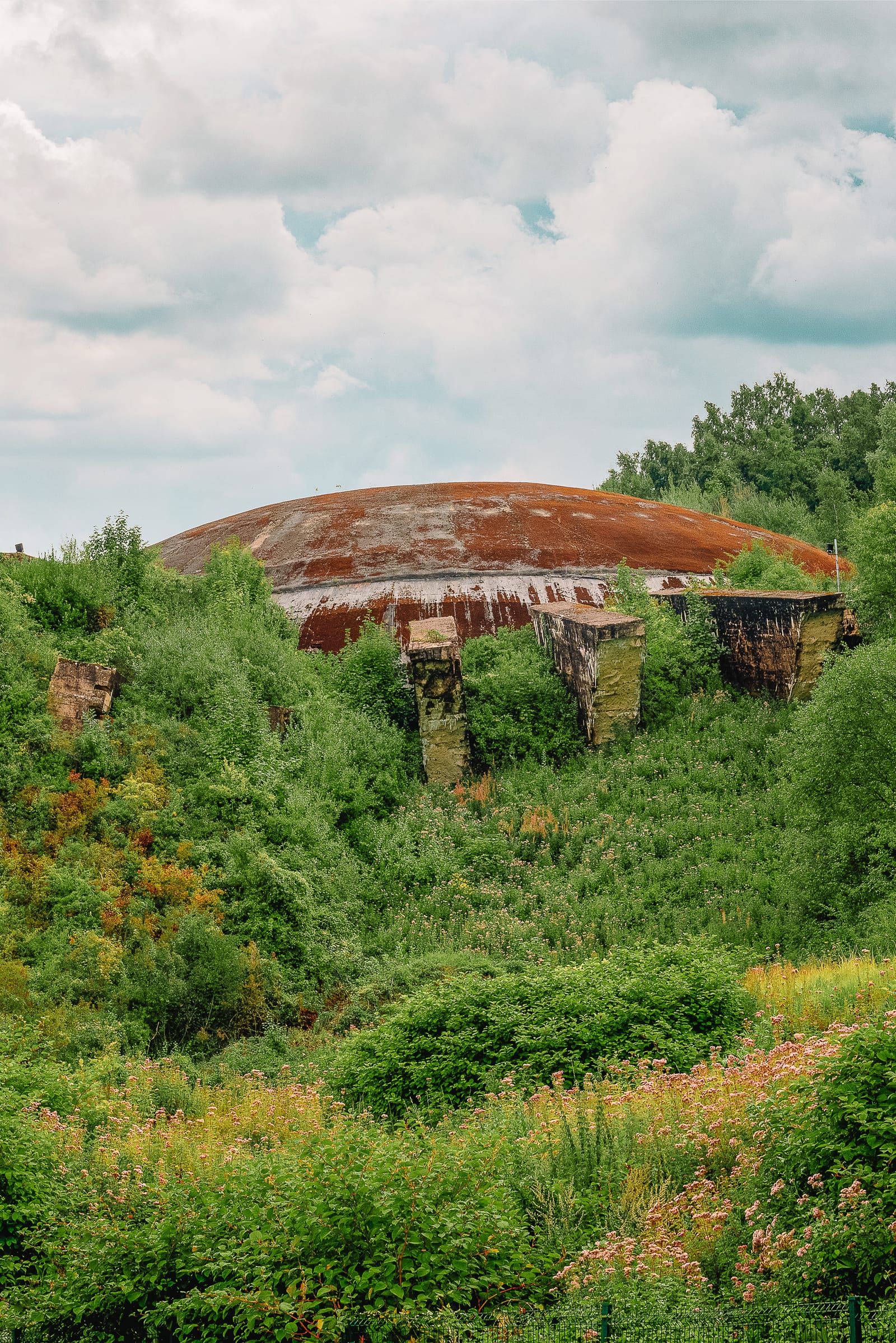 This museum is dedicated to sharing this particular piece of Calais' history with locals and visitors. It has a wide variety of gear and artefacts, while also focussing on what life in wartime Calais would have been like.
It gives great insights into the local history which you can experience with the English language guides. If you come on a nice day, also explore the park surrounding the museum.
13.) Meccano Lab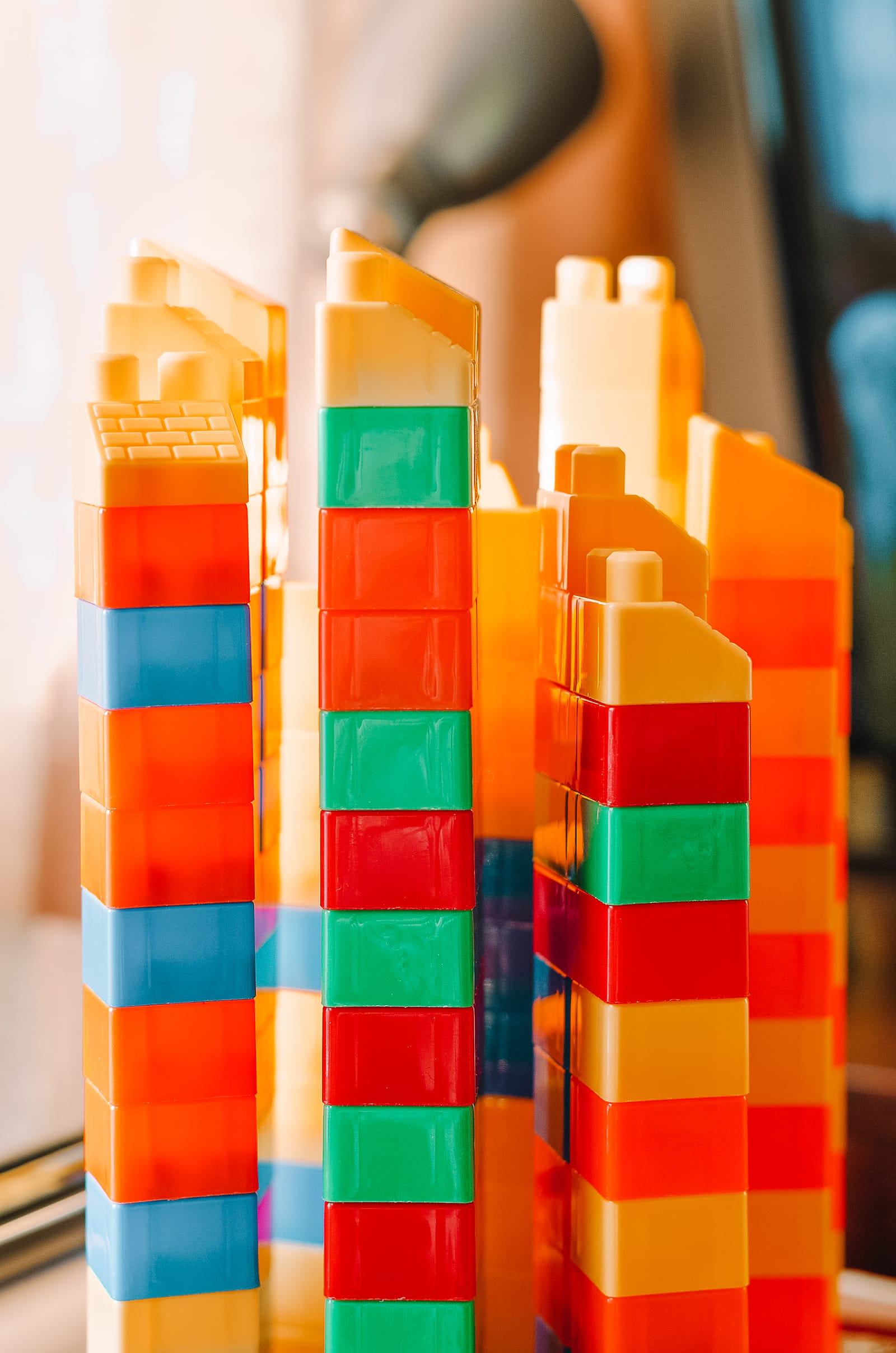 A very interesting museum displaying the history of Meccano toys. While it is great for kids, it also carries interesting old toy artefacts of the Meccano construction system.
Little ones can build their own toys in an afternoon and will stay entertained so you can enjoy your day. It also offers some real nostalgia for those who enjoyed Meccano when they were kids themselves!
14.) Citadel of Calais
This is an interesting old part of the town, great for a walk by the river and along the bridge. It is seated in the perfect outdoor setting for a sunny day and a picnic.
The citadel itself is an impressive piece of Calais' fortification.
15.) Battery Oldenburg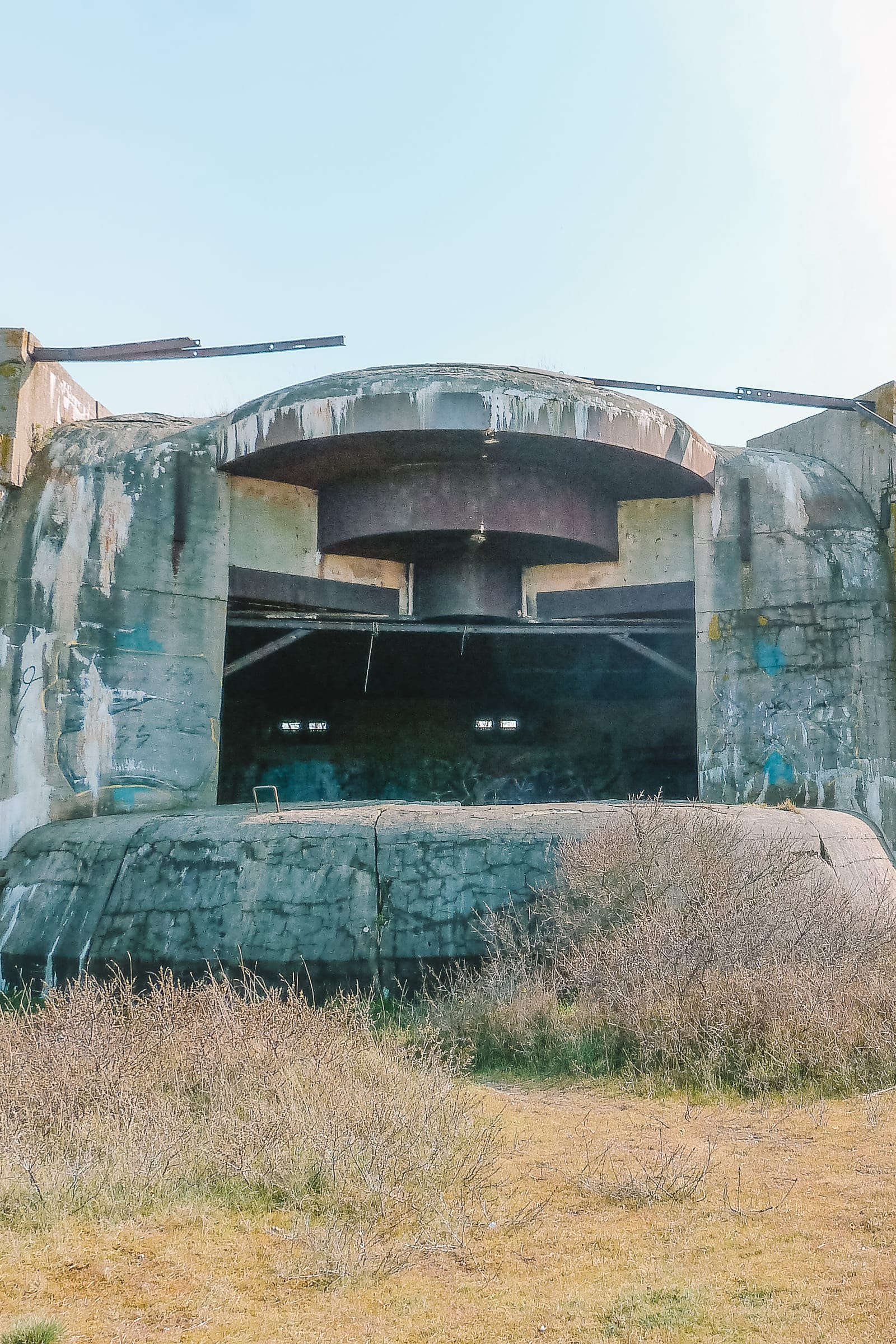 This German artillery battery used to be part of the Atlantic Wall. Now it serves as a reminder of the local history and can be explored.
The area around it is a nature reserve that is worth discovering just in itself and offers great walks.