One thing that always seems to strike a chord with many visitors to Portugal is how absolutely spectacular the beaches are.
While many visitors will flock to the sunny Algarve to marvel at these amazing long stretches of coastline, there are also many that can be found in the middle and northern parts of the country.
Home to a fair few of our own personal favourite beaches (and we've been to a few) – and not to mention, some pretty fantastic beach weather to boot, Portugal is the ideal beach holiday your travel plans need!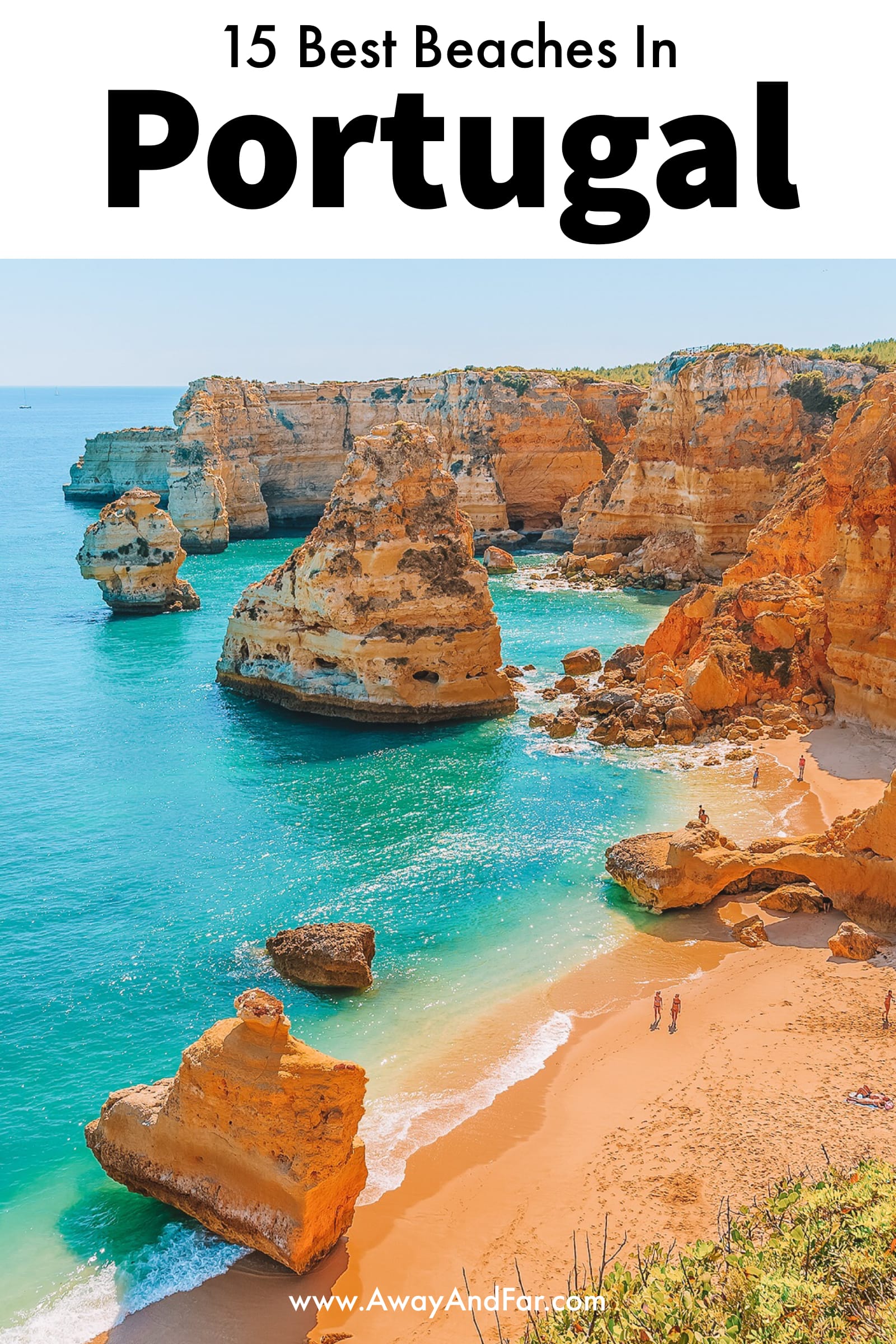 Here are the 15 best beaches in Portugal.
1.) Praia de Benagil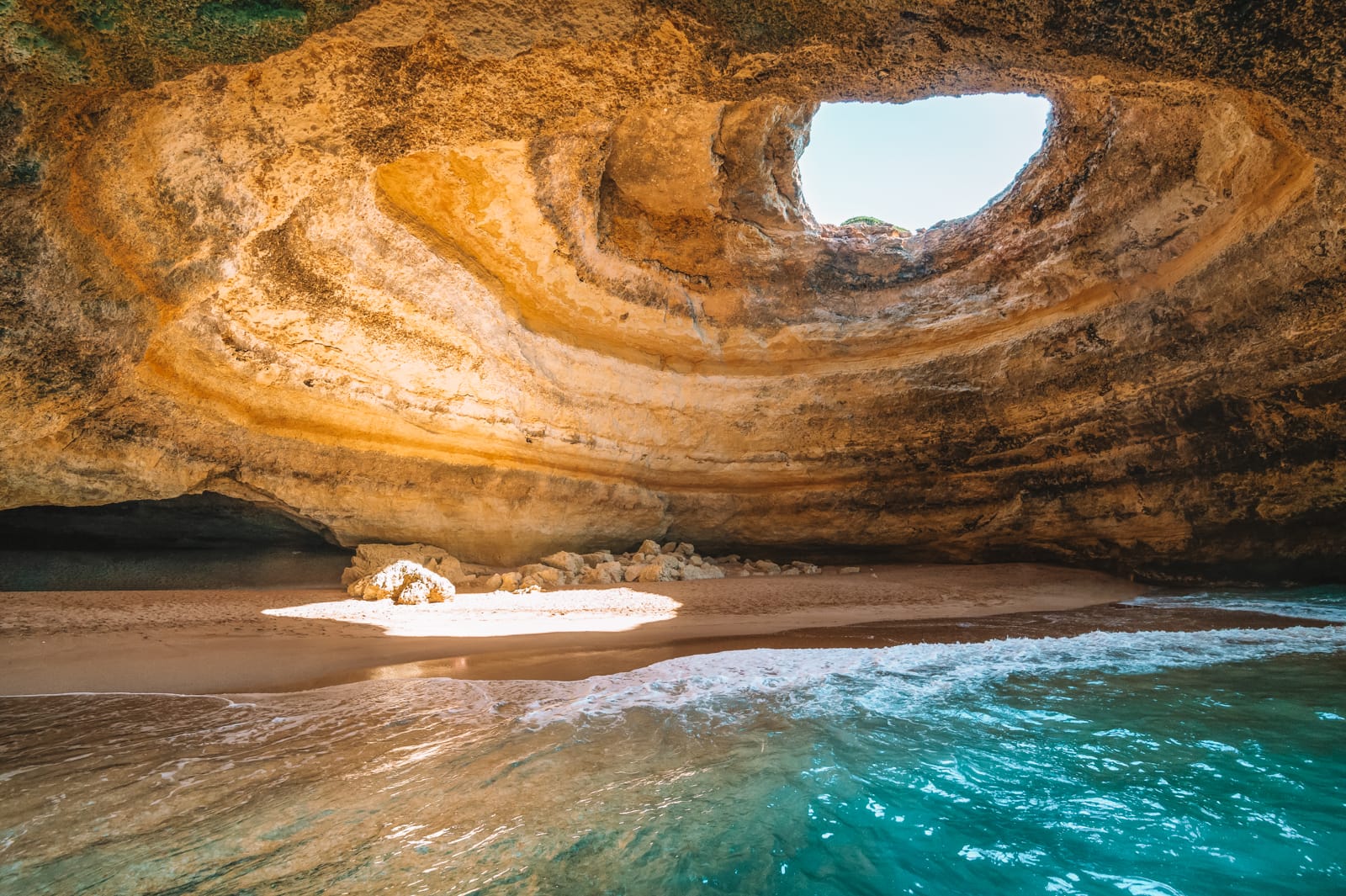 This beach has probably one of the most photographed caves in the Algarve which can be found near Carvoeiro.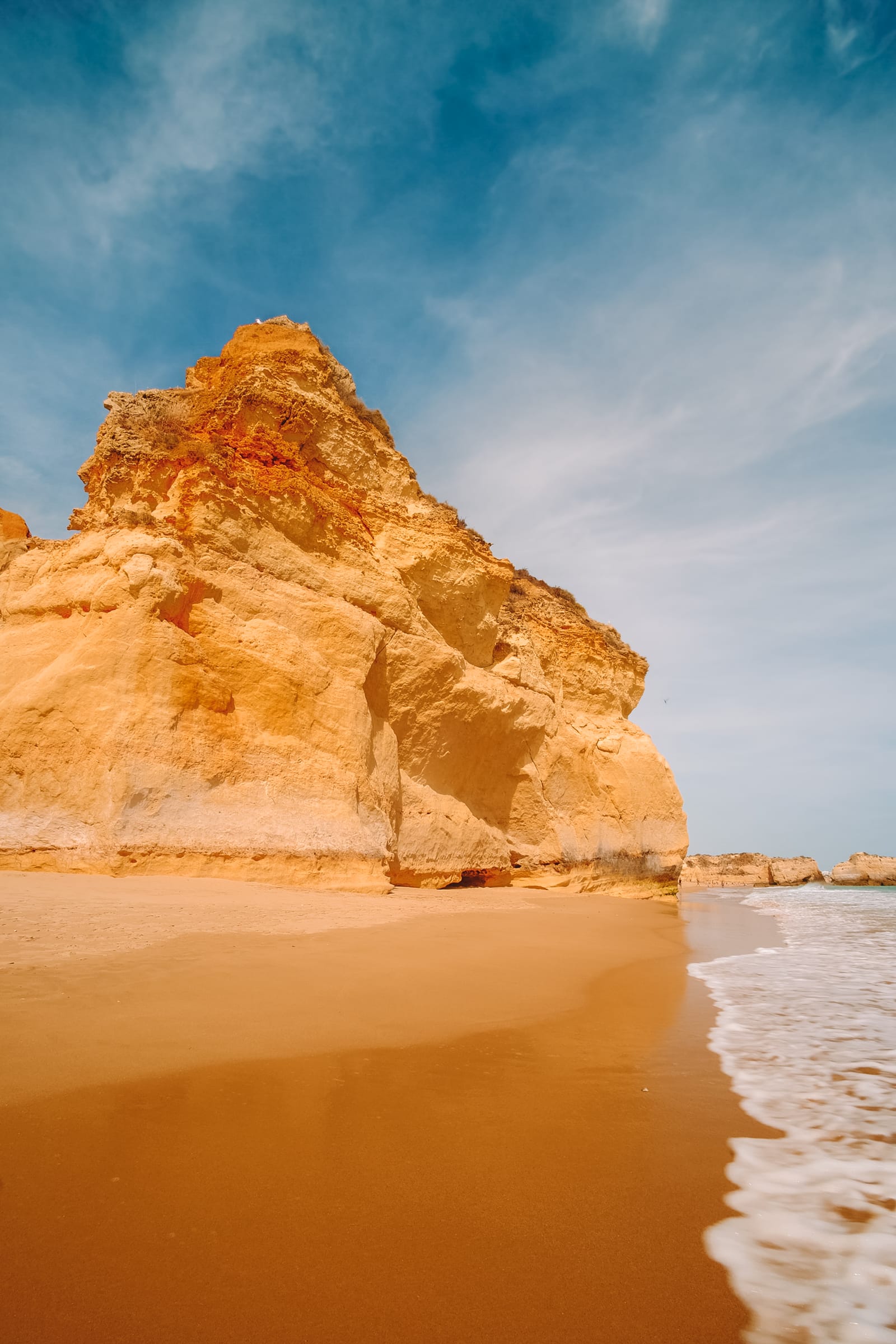 The beach itself is quiet and secluded and surrounded by steep cliffs which are quite common along the Algarve. One of the best beaches in Portugal and a worthy contender for the ultimate Instagram post.
2.) Praia da Marinha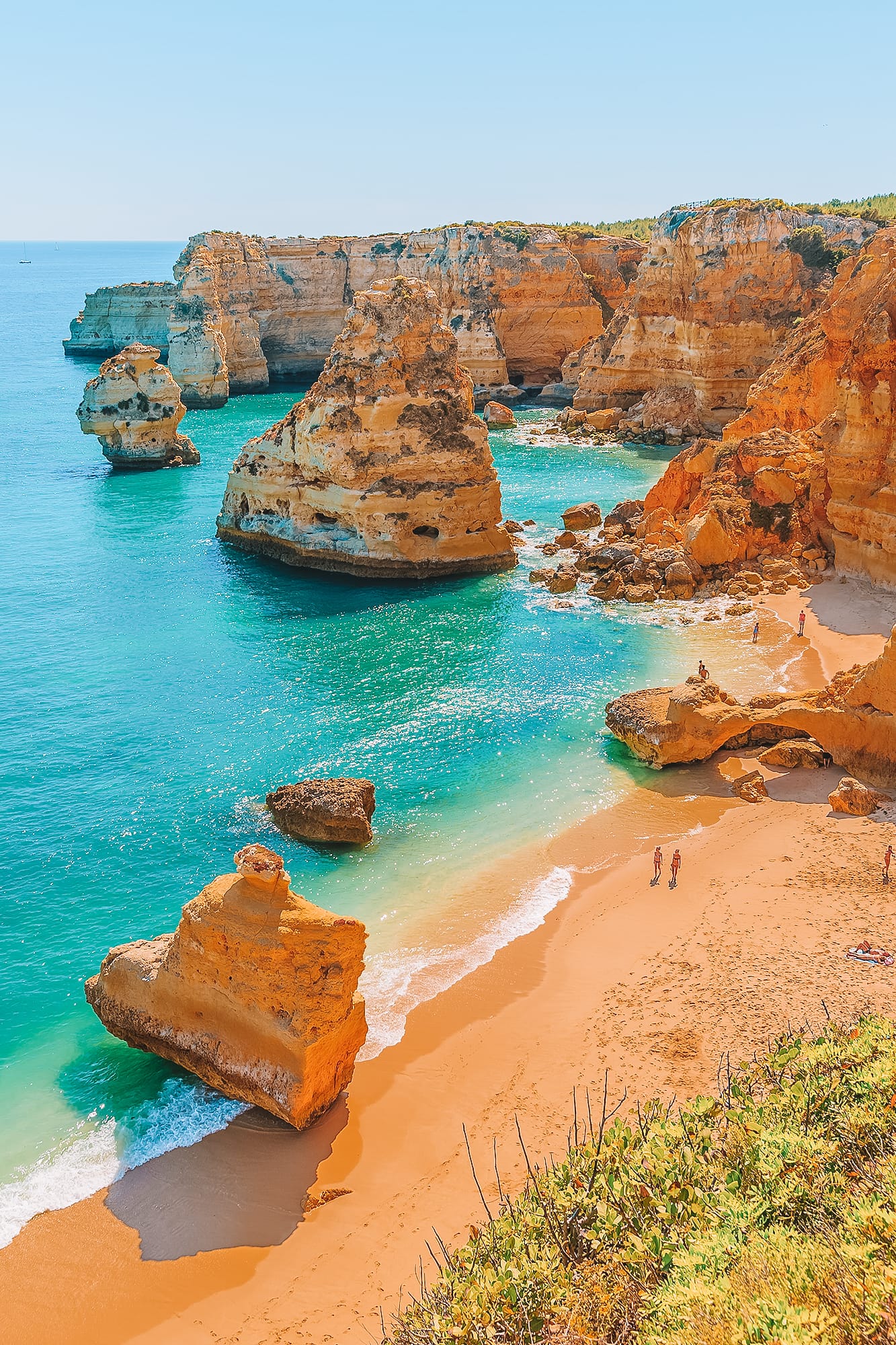 The Praia da Marinha can be found in Lagoa and is the perfect place to go if you want to go snorkelling. The water here is clear and calm with the surrounding cliffs providing you with a stunning backdrop and a spot that on some days will be all to yourself.
Keep in mind that this beach is only accessible by car and walking down some steep steps along the cliffside however like many secluded spots it is well worth it.
3.) Praia da Rocha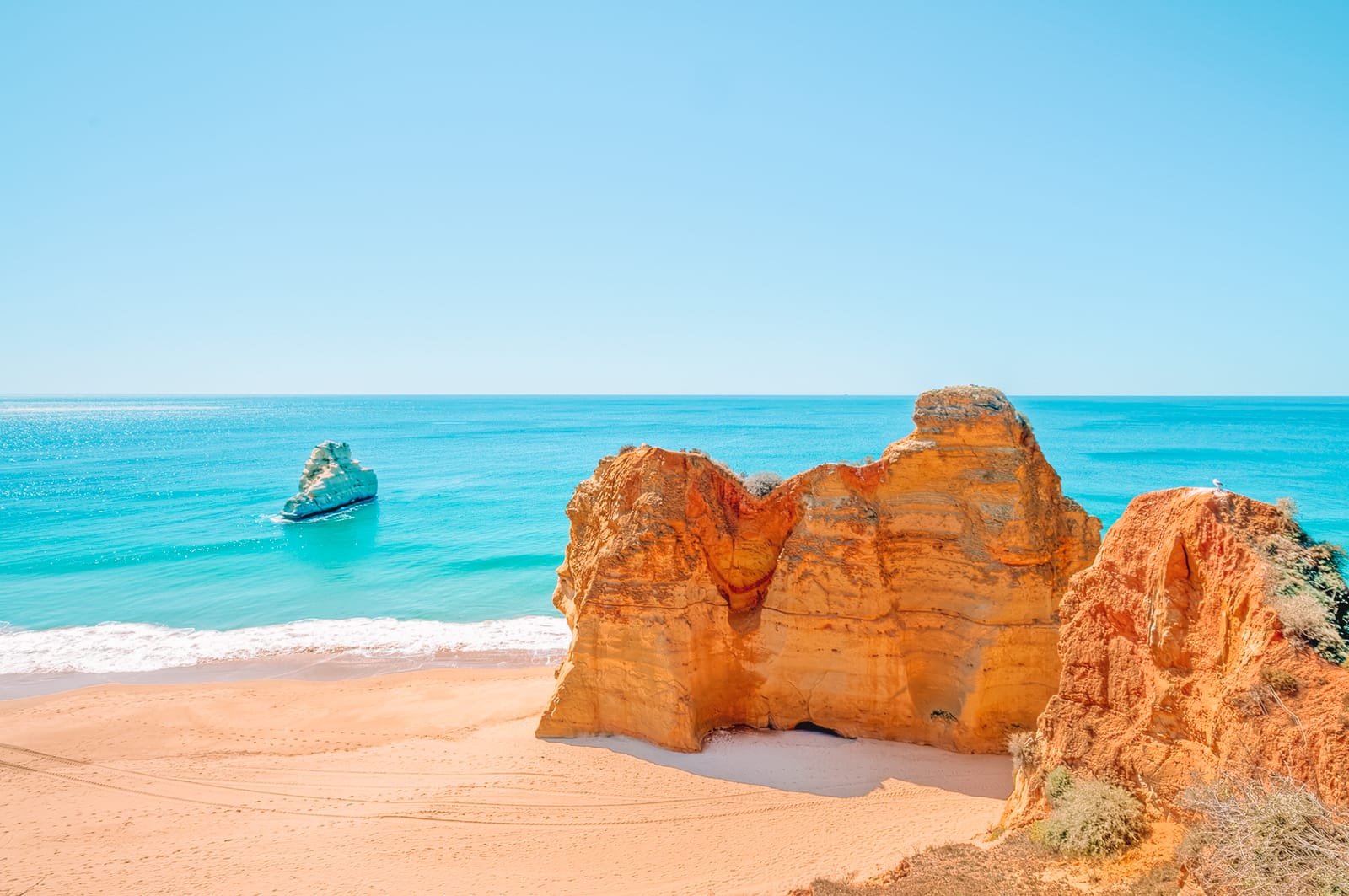 This expansive beach is a beautiful golden colour and has plenty of facilities around to keep you entertained.
A popular beach resort, Praia da Rocha also has some pretty impressive rock formations which frame the beach with their reddish-orange hue making the scenery look particularly beautiful.
One of the best beaches in Portugal if you want a beautiful beach that's right in the middle of the action.
4.) Praia Zambujeira do Mar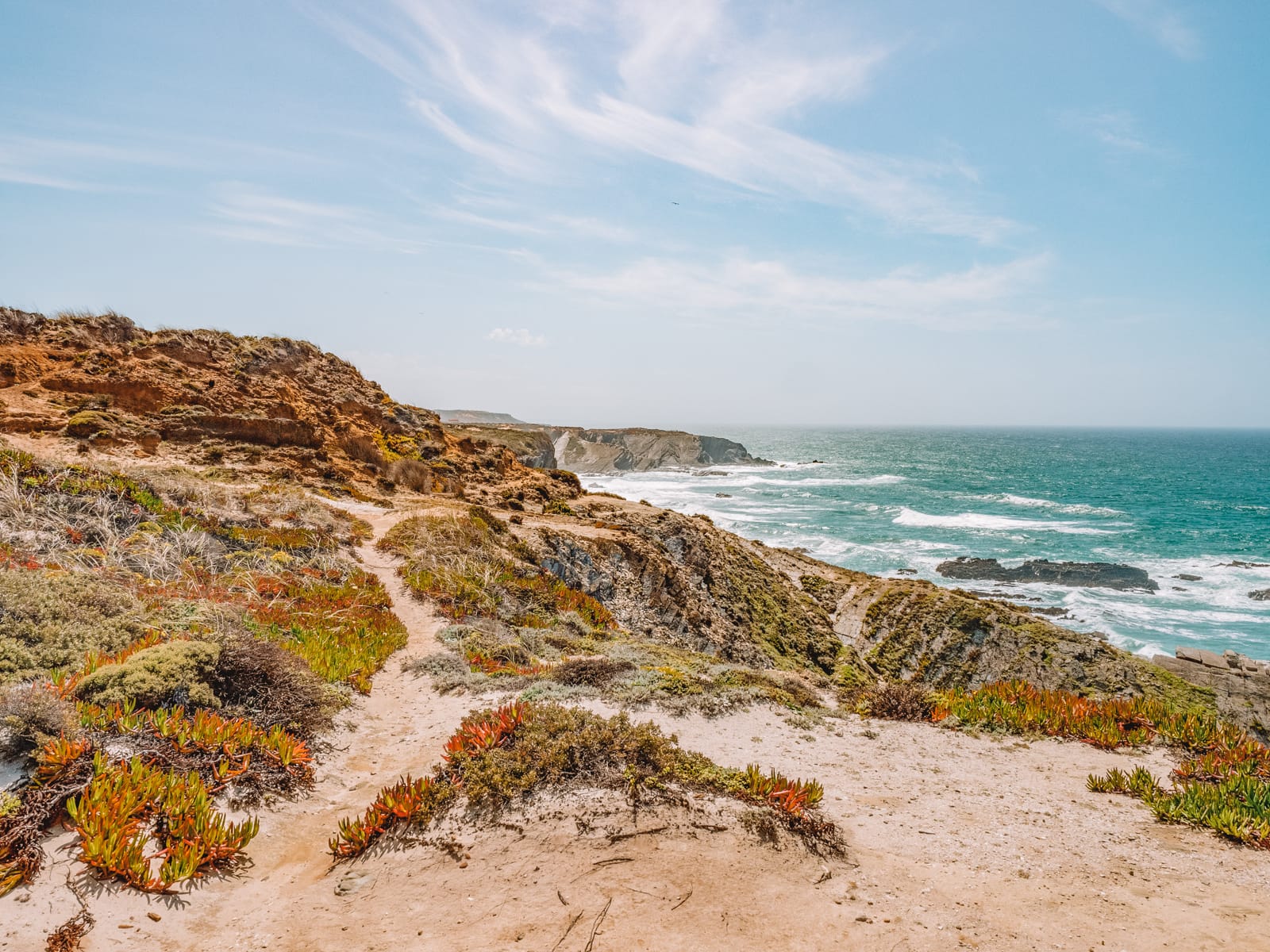 This area is mainly known for its large fields and producing some of Portugal's best tasting wine, however, the beaches here are also pretty stunning.
Praia Zambujeira do Mar is located in the middle of the Costa Vicentina e Sudoeste Alentejano natural park so its surrounded by lush wild countryside and idyllic natural beauty.
If you go here in August, the area usually hosts a variety of music festivals while in other months it's pretty quiet and a great place to get away from the crowds.
5.) Portinho da Arrabida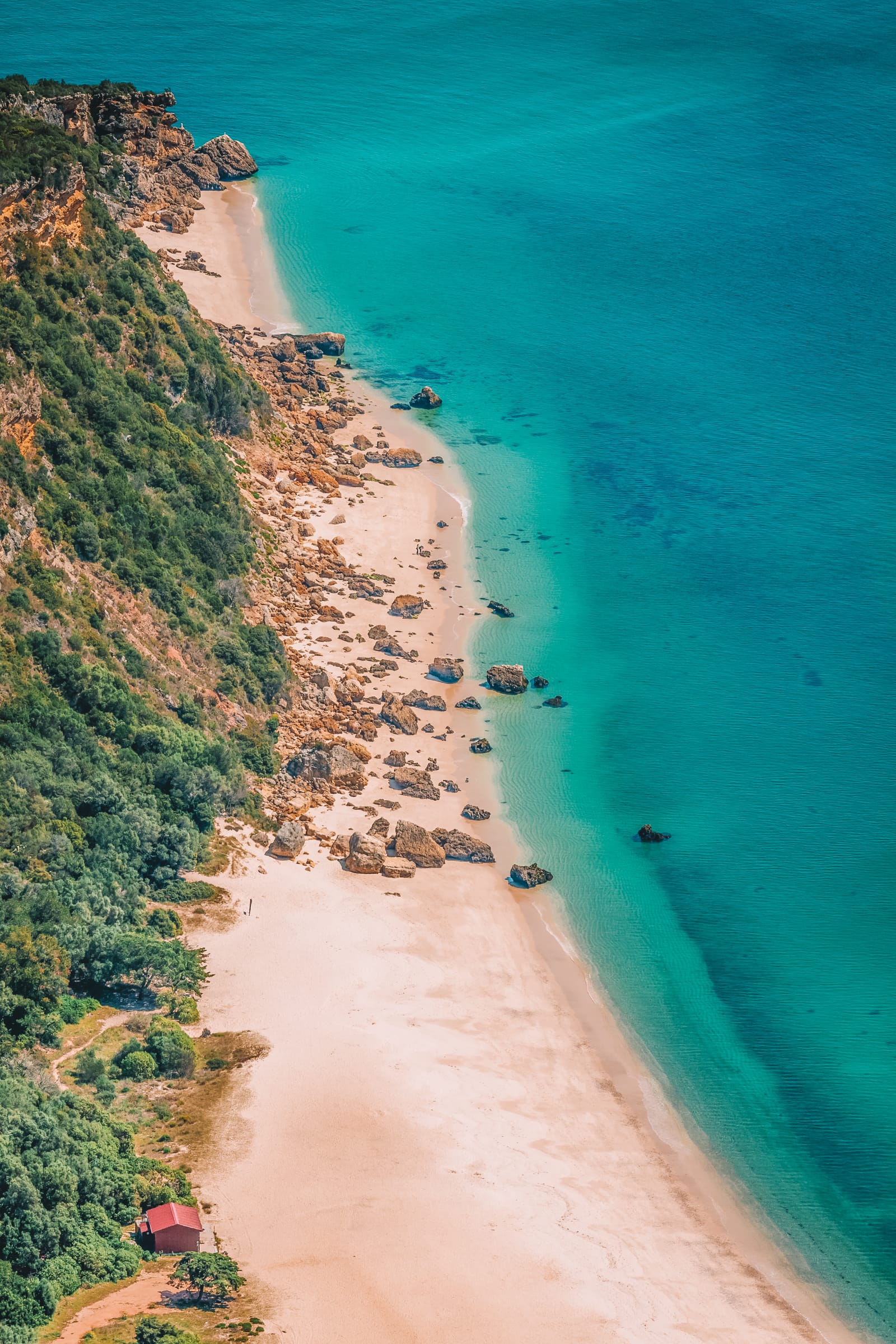 Part of a popular hiking spot this beautiful setting is located just under an hour away from the south of Lisbon. Here the water is a wonderful aqua colour with a white sand beach and high forested cliffs framing the area perfectly.
Nearby there are many charming fishing villages you can visit to enjoy a bite to eat and watch the world go by.
6.) Praia da Nazare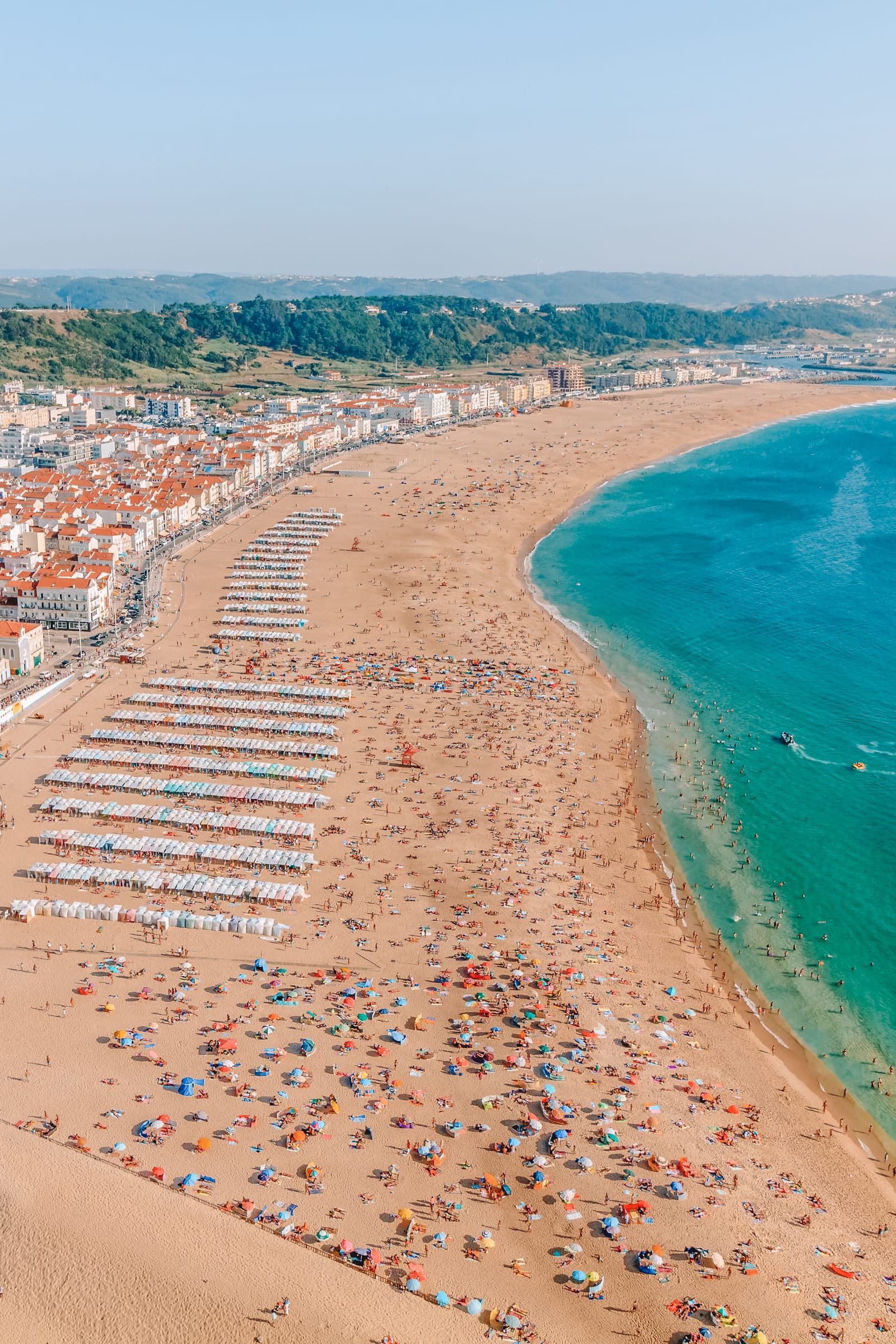 One of the best beaches in Portugal for surfing, the wave here are huge and a great adrenaline rush for the more experienced surfers.
The best time to visit the beach is between April to September and the area of Nazare itself is a great place to explore and is especially well known for its fresh seafood.
7.) Faro Islands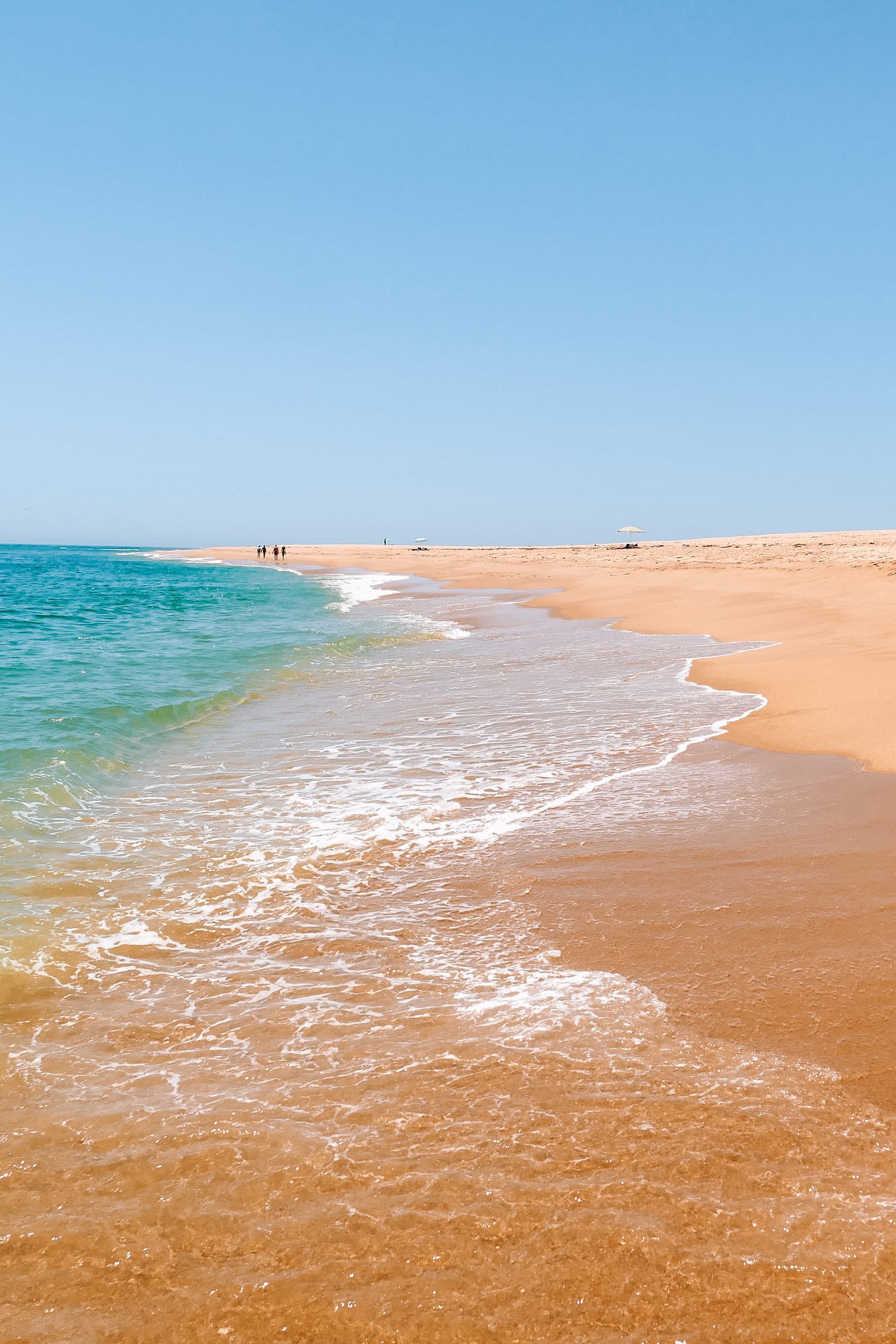 If you fly into Faro Airport on a clear day, you will be lucky enough to view the islands dotted around the beach area. A truly unique and beautiful area, book a tour to see the idyllic island of Ilha Deserta to really escape from it all.
The area is the least developed of the three islands that surround the Ria Formosa National Park and contains some of the Algarve's quietest spots to relax on.
8.) Praia da Miramar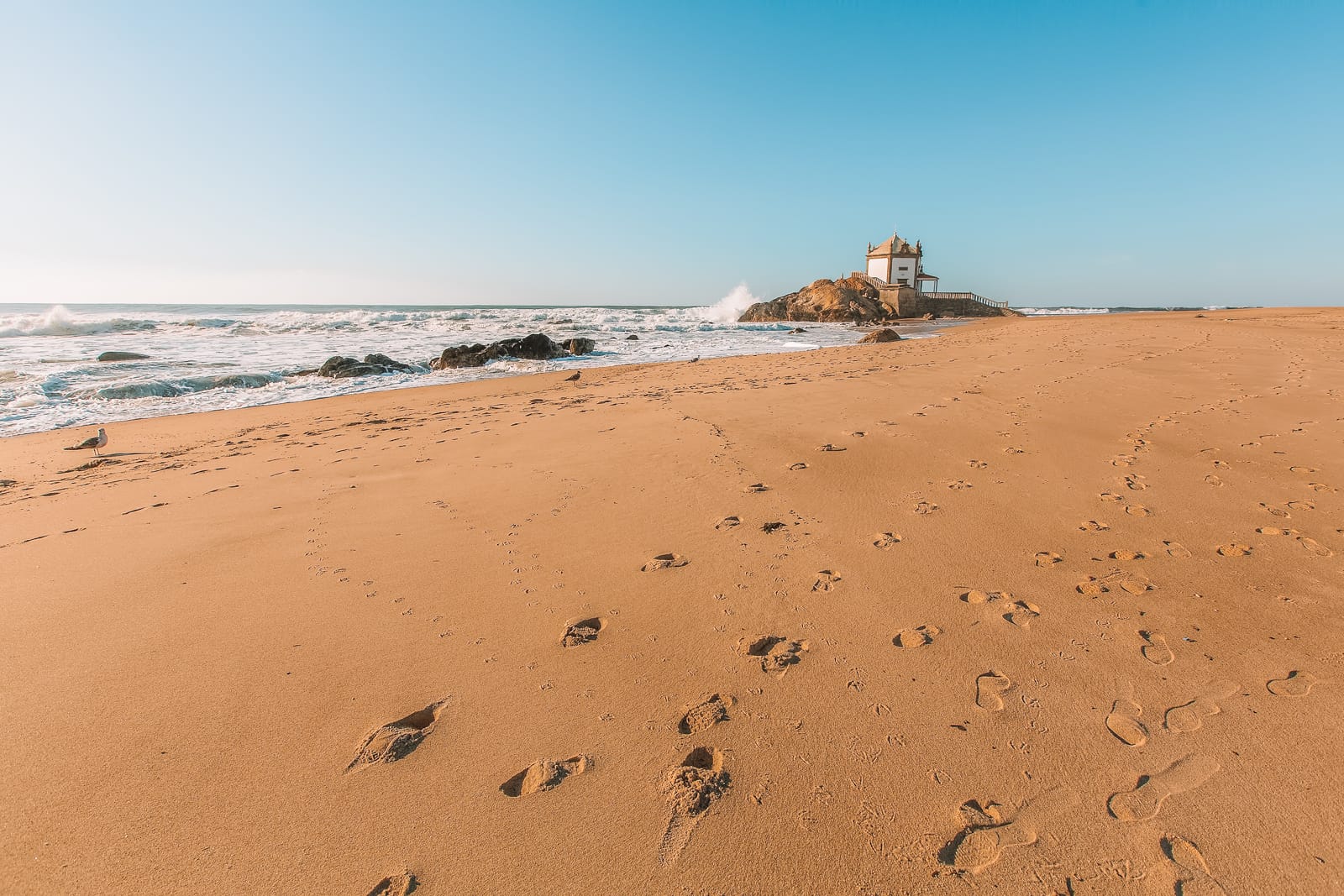 The real focal point at this beach is the solitary chapel that sits on top of the rocks in an alluring fashion. The beach itself is always pretty deserted meaning its natural beauty really shines through.
The best time to visit this beach is at sunset – a truly romantic spectacle and one that cannot be missed.
9.) Troia Peninsula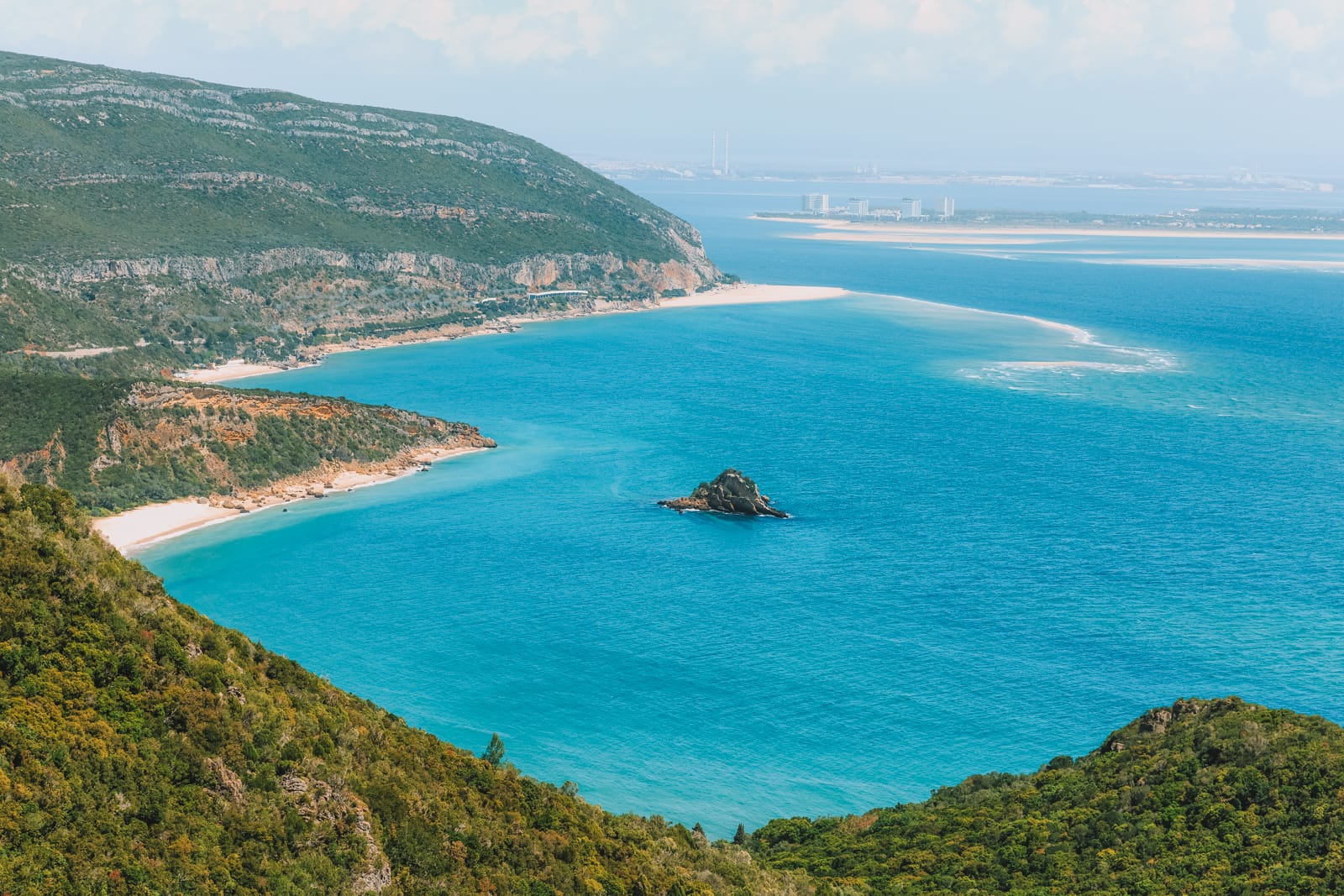 One of the best beaches in Portugal with an idyllic setting, this area boasts powdery white sand, crystal clear waters and a calm and relaxing atmosphere.
Measuring at 11 miles long, if your lucky you may spot wild birds and dolphins frolicking about.
10.) Praia da Guincho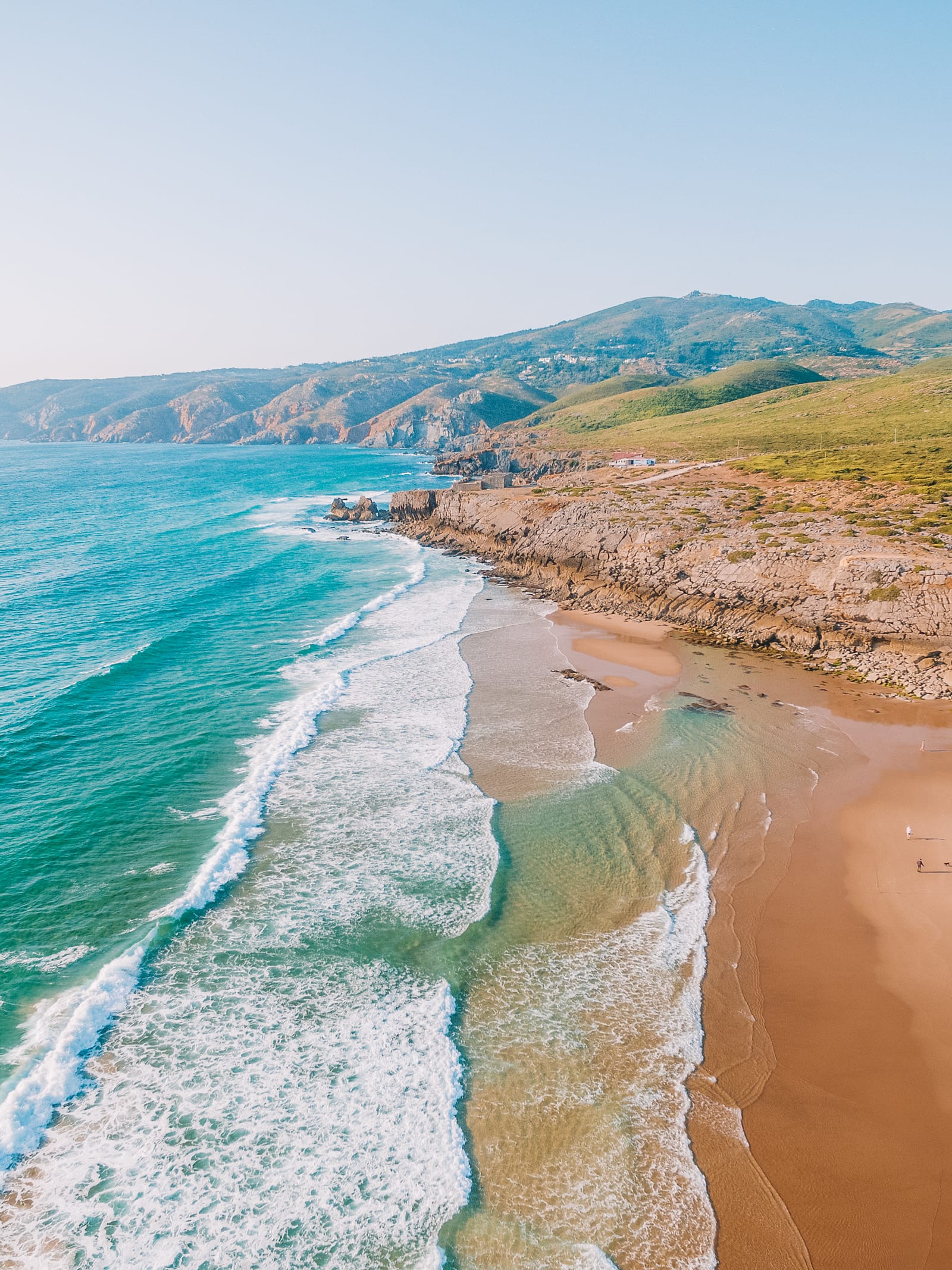 One of the more rugged and wilder beaches found in Portugal, Praia da Guincho can be found between Cascais and the Sintra mountains near Lisbon.
The area is loved by locals and is also very popular with all types of surfers from board to kite surfing.
11.) Foz de Minho (a.k.a. Praia de Caminha)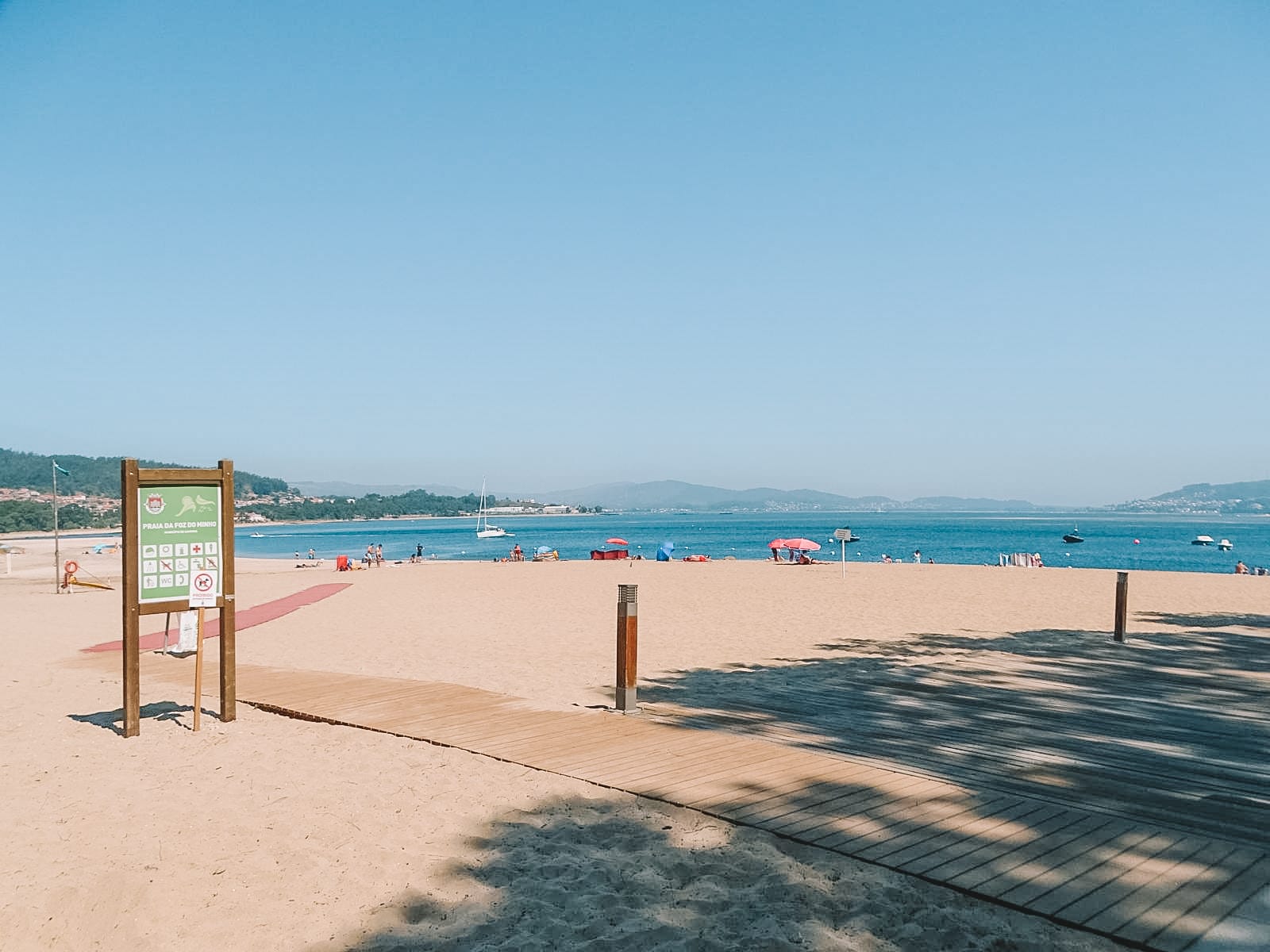 Located 2km away from the sleepy town of Caminha, this sheltered river beach is Portugal's northernmost beach.
Here a wooden boardwalk hugs the waters edge and around 5 minutes' walk from here will take you to with a view of Spain on clear days.
12.) Comporta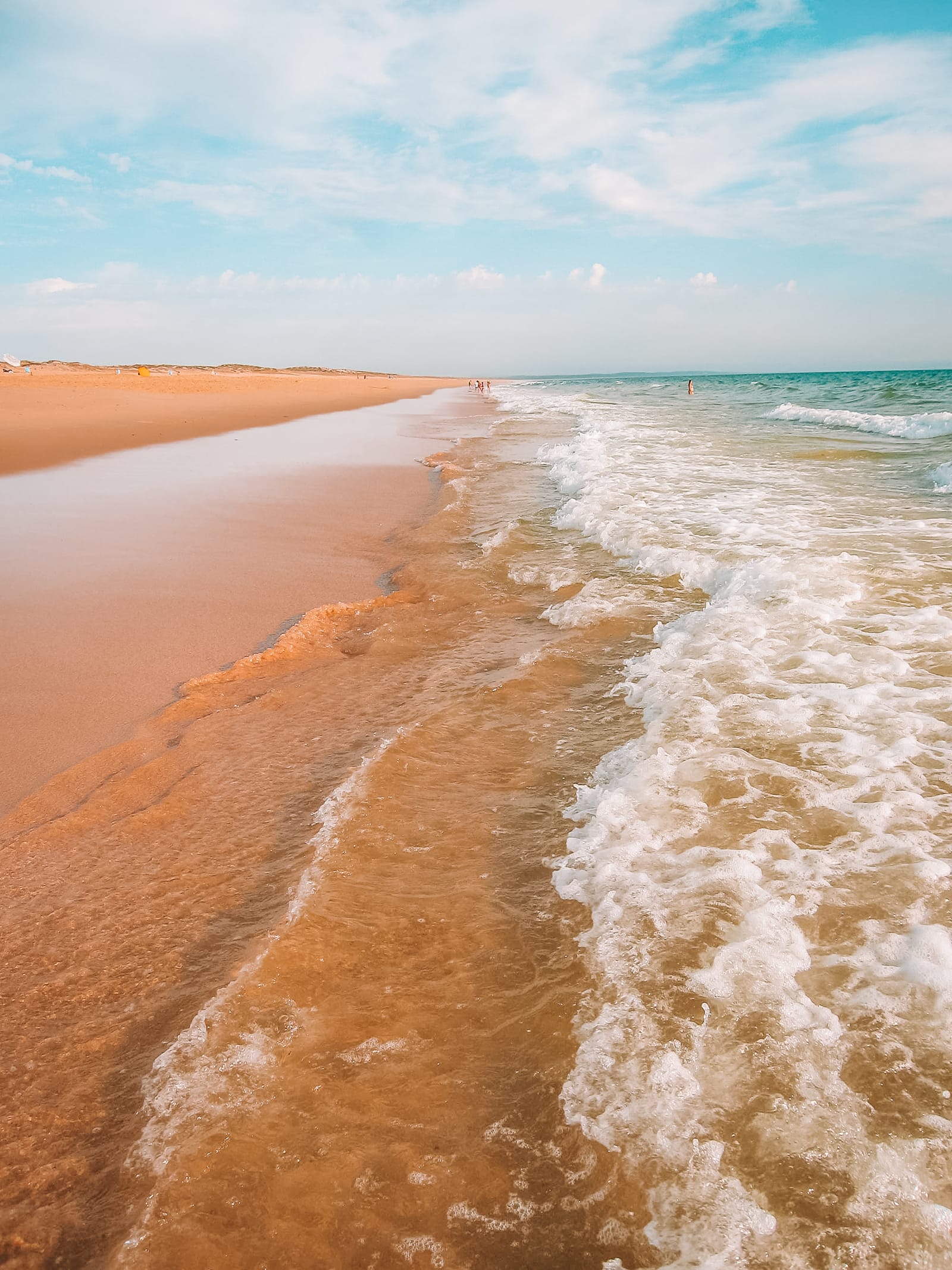 Tucked away in the remote part of northern Alentejo is one of the best beaches in Portugal mainly due to its stunningly vast white sandy beach.
The desert-like sand stretches out as far as the eye can see and there are also a few seasonal café-restaurants here which are popular with locals and provide great tasting Portuguese dishes.
13.) Praia de Bordeira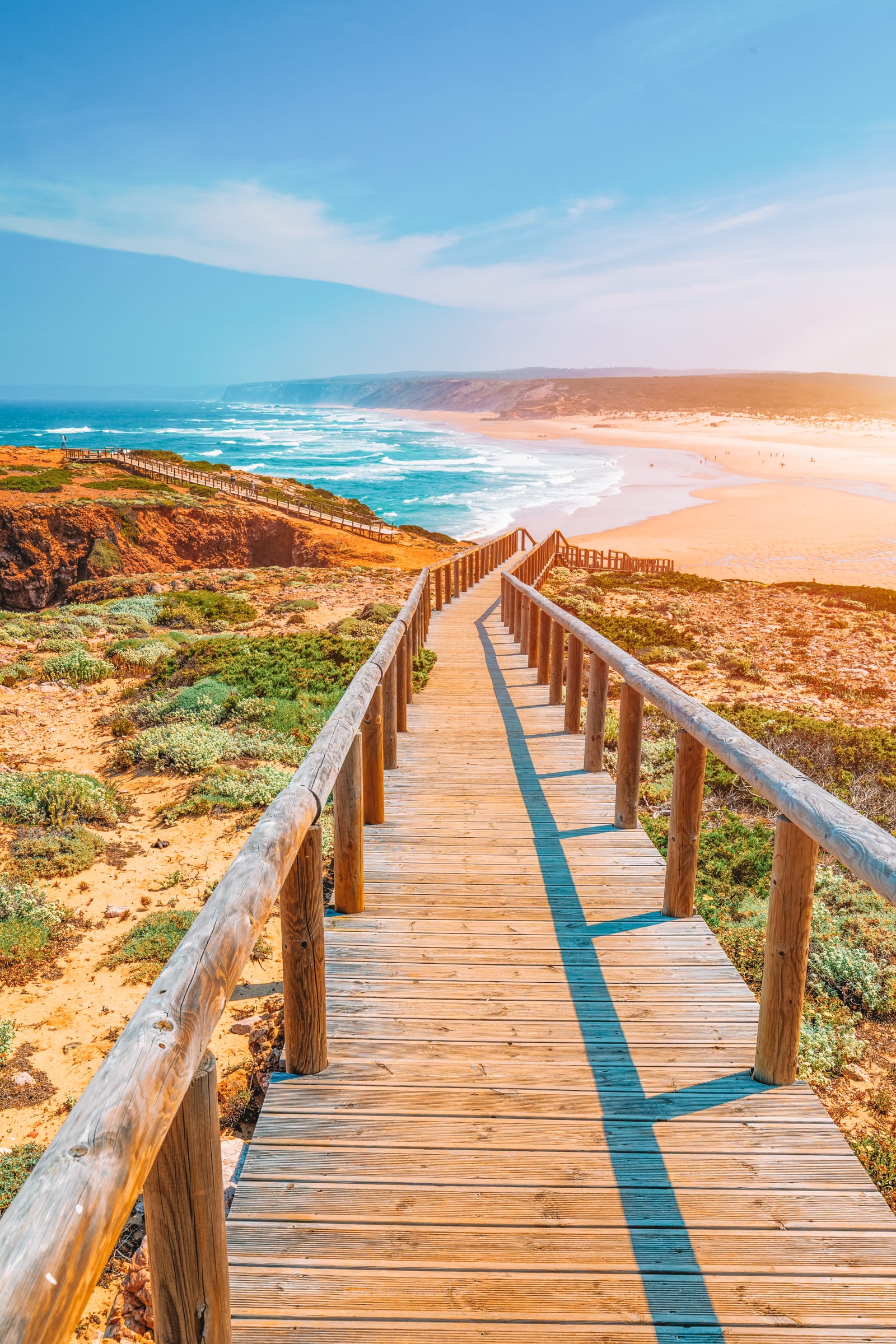 Near to the low-key village of Carrapateira are Praia da Bordeira and Praia do Amado, two of the most rugged and unspoilt beaches in the area.
Praia da Bordeira is a spectacularly wild beach backed by giant dunes, a tiny river and amazing crashing waves which makes this area particularly popular with surfers.
14.) Praia de Galapos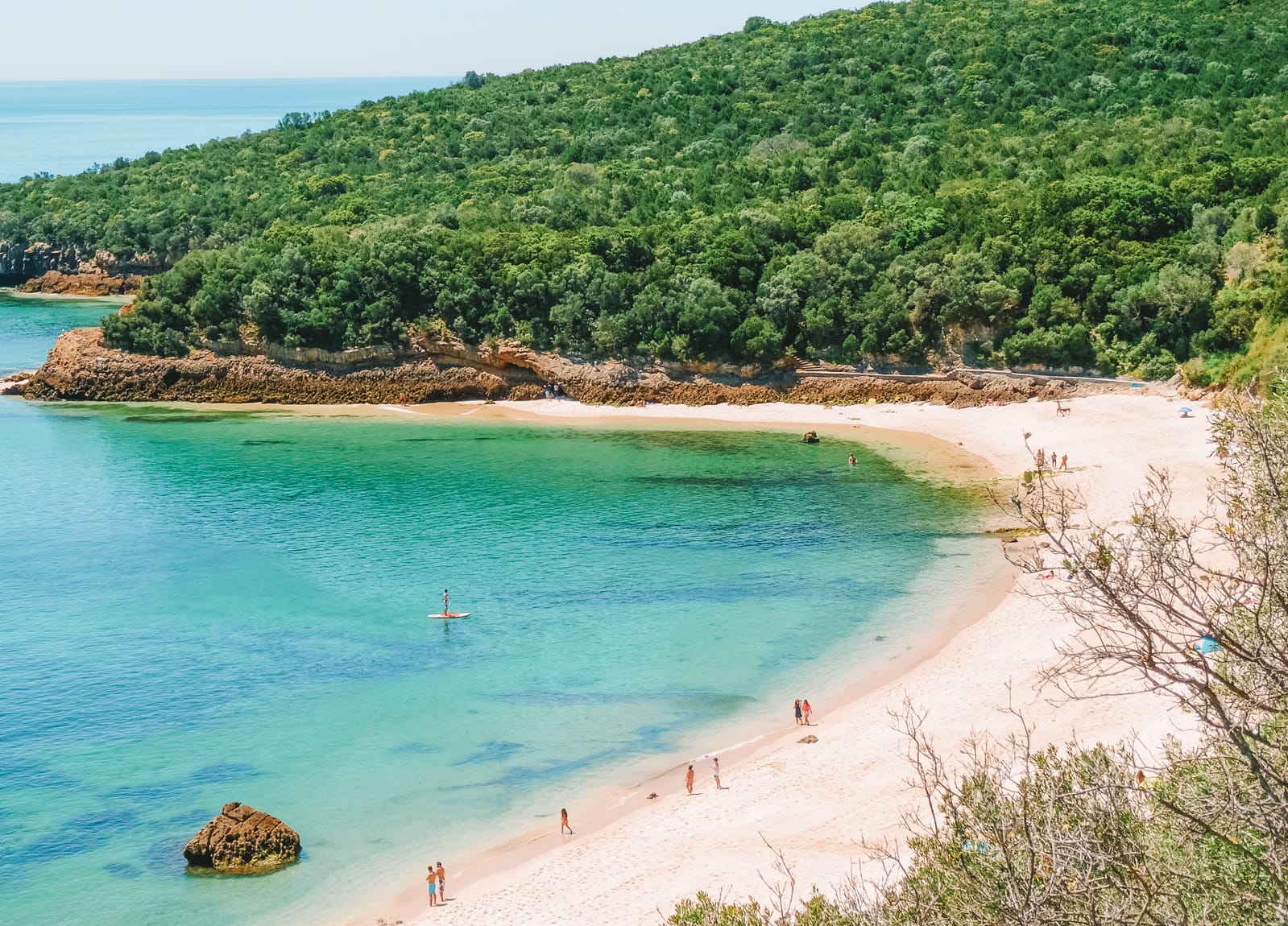 The Praia de Galapos can be found in the protected Parque Natural da Arrabida. The beach is beautifully positioned here and has gentle, calm waters, soft white sand and stunning greenery which make this beach a real hidden gem.
15.) Vale de Lobo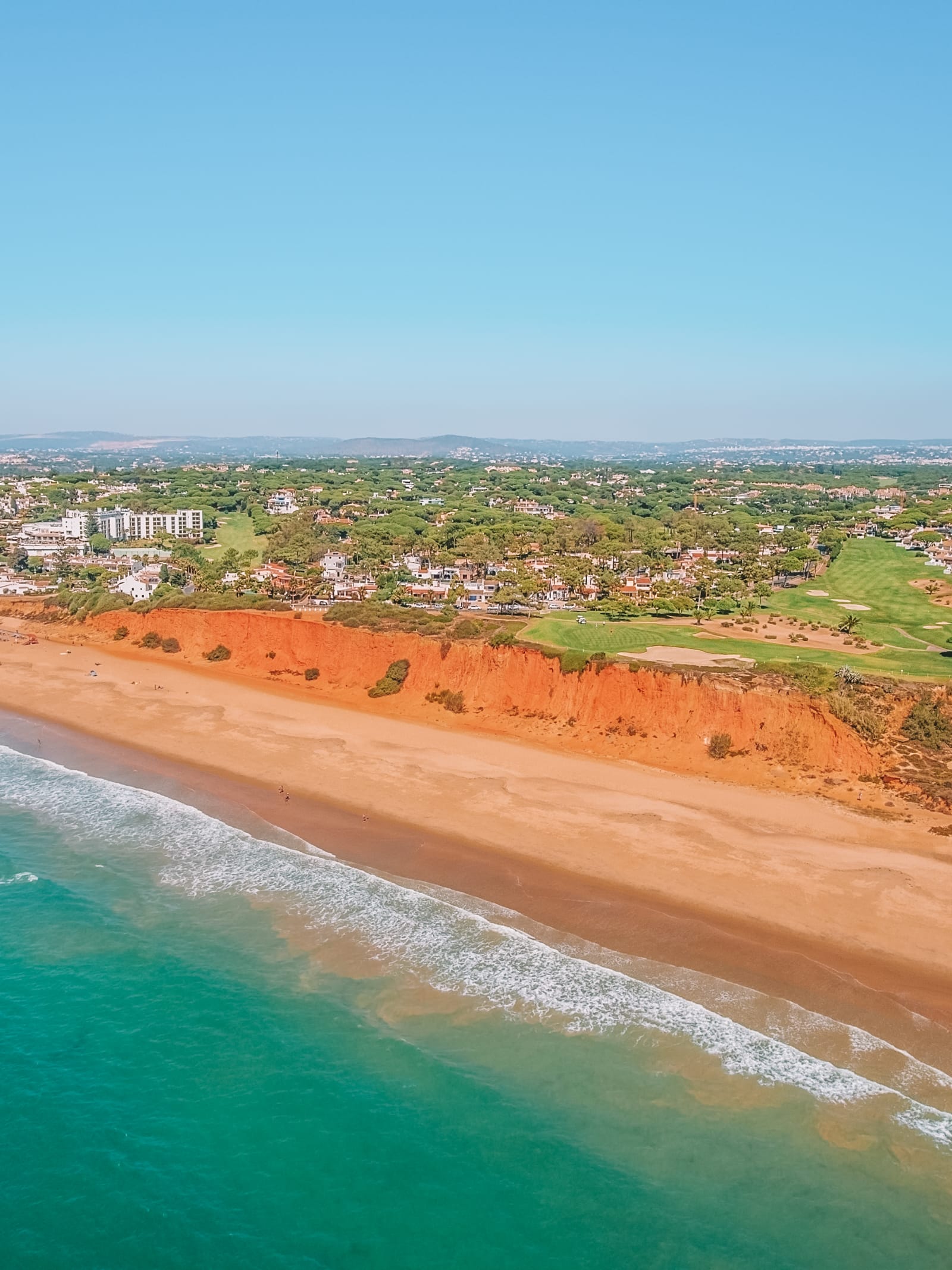 People always ask me what my favourite beach is, and I always say Vale de Lobo, located in Almancil.
This long stretch of golden/white beach goes as far as the eye can see and the reddish-hued cliffs give the area its stunning backdrop and make this one of the best beaches in Portugal.
I recommend coming in the early afternoon and spending a few hours on the beach before going to a local bar (Julia's always has a great atmosphere) and watching the sunset for a pretty perfect beach day.